All products featured are independently chosen by us. However, SoundGuys may receive a commission on orders placed through its retail links. See our ethics statement.
What are the benefits of Apple's H1 and H2 chips?
They're efficient and reliable, but unfortunately not edible.
We've all had experiences with Bluetooth that demonstrate why the technology often fails to deliver its promise of quality, convenience, and reliability. Apple, whose products epitomize accessible luxury and are some of the easiest-to-use mobile devices available, at least according to my grandmother, devised a solution to our woes. The company's H1 and H2 chips serve to make the Bluetooth streaming experience that much smoother and are integrated into the company's AirPods and some of its Beats products. Let's dig under the hood to learn a bit more about these chips.
Editor's note: this article was updated on October 13, 2022, to include information on the difference between H2 and H1, and to add info on the U1.
What is the H1 chip, and how does it increase headphone performance?
AirPods contain microprocessors that allow them to connect to each other and control the Bluetooth connection, switch between devices, provide DSP, and deliver quality audio to the amplifiers and drivers. The 1st generation AirPods used Apple's W1 chips, which were upgraded in the AirPods (2nd generation) with H1 processors, and most recently to the H2 in the AirPods Pro (2nd generation). Each iteration has brought additional capabilities and performance refinements. According to Apple, the move from W1 to H1 brought users improved pairing speed, lower latency, and allowed the transition from Bluetooth 4.2 to 5.0. It also made it possible to launch Siri via voice command, rather than the double-tap required on the 1st generation AirPods. Audio Sharing is another useful feature that was introduced with the H1 chip which allows more than one set of AirPods to be paired to a single device.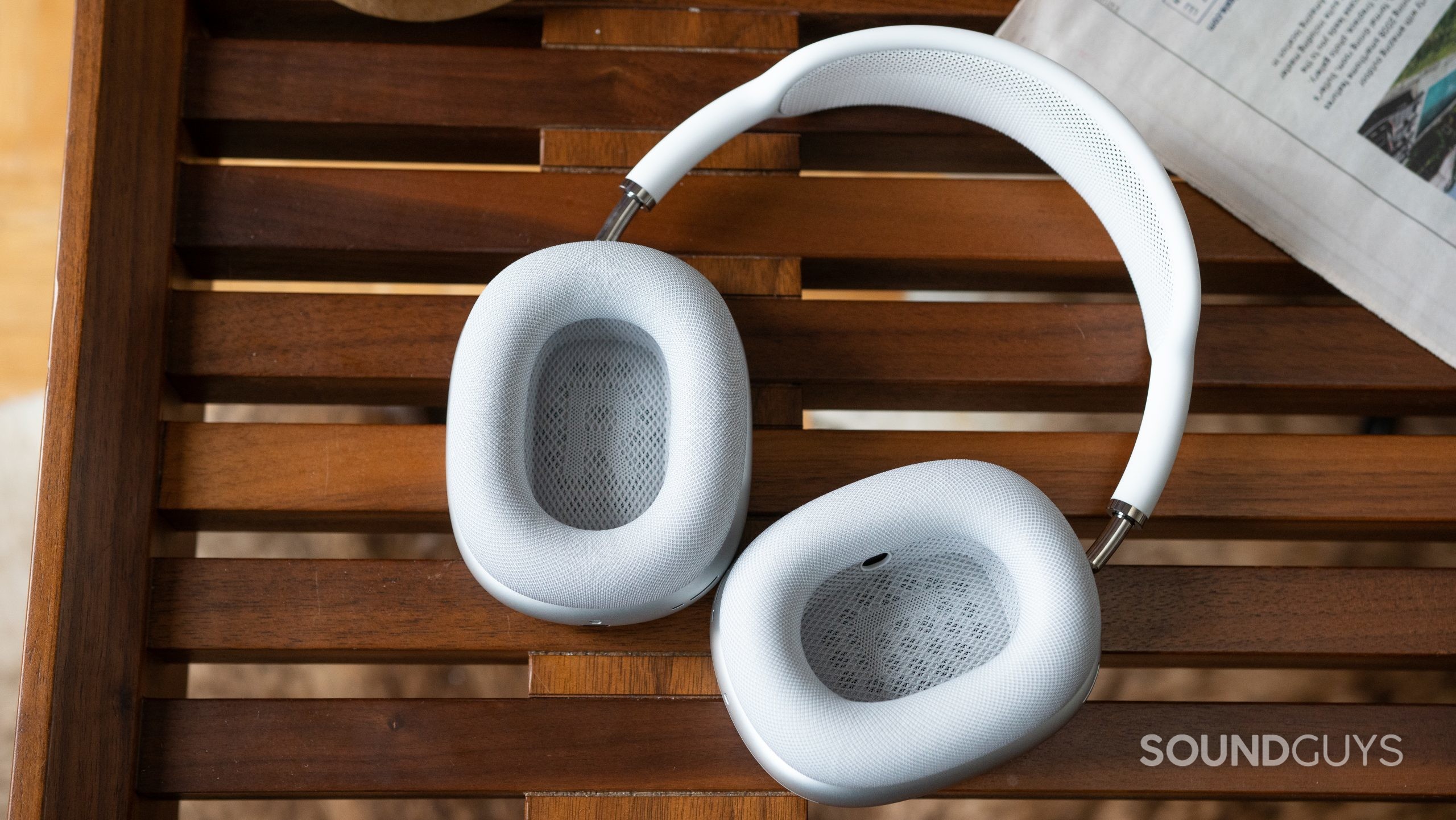 Inside the ear cups are two sensors for detecting when they are on your head.
To get a streamlined audio experience from your iPhone (or other Apple device), you need headphones that include H1 chip integration. As is Apple's modus operandi, the H1 is a proprietary system-in-package (SiP) chip that allows an array of improved abilities for AirPods and Beats headphones too. There are three main benefits of using Bluetooth headphones equipped with an H1 chip, with the caveat being that it must be paired to an iOS device, which is to say an iPhone or iPad.
The first big perk is that headsets or buds with the integrated H1 chip pair quickly to Apple devices and ensure auto-connecting once they are powered on. Second—as we observed in our AirPods reviews—the connectivity is reliable and largely impervious to signal drop-outs. The third big advantage promised by the H1 chip is improved power efficiency. We've seen improvements in the Android space with wireless earbuds that use Bluetooth 5.0, but Apple's been making advances in the power efficiency space for a while and it's one of the drivers of the H1's development.
What's the H2 for, and how does it differ from the H1?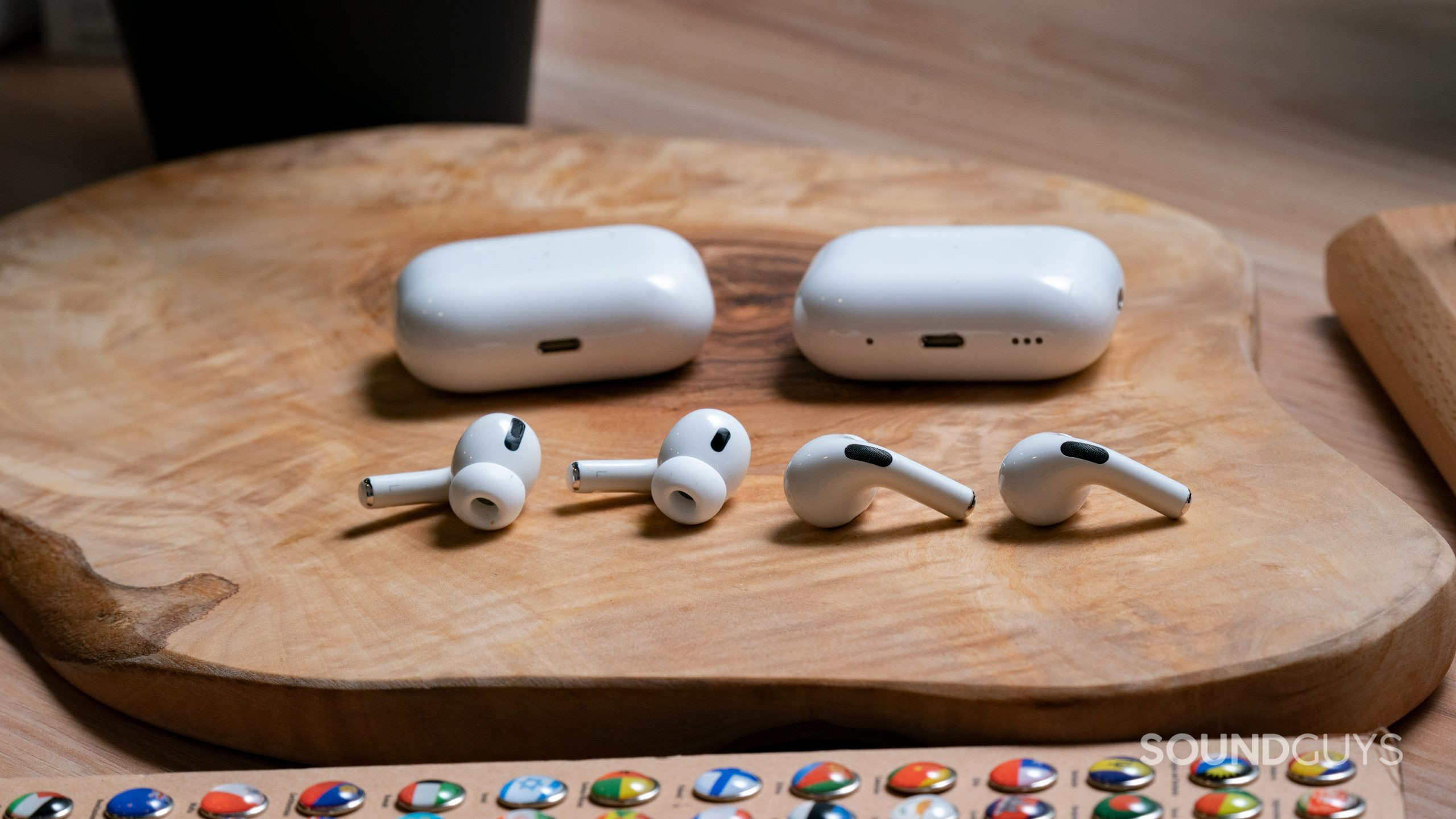 Apple's Airpods Pro (1st generation) on the left uses the H1, and Airpods Pro (2nd generation) on the right uses the H2.
If you need absolutely all of Apple's cutting-edge features in your headset, you need the latest chip. Currently, that means the AirPods Pro (2nd generation) is your only H2 chip option. The benefits of the H2 chip include all those of the H1, plus some added computational audio features. Specifically, the new chip brings notably improved active noise cancellation (ANC), a new, adaptive transparency mode, and a longer battery life. Apple states that the H2 chip in the ‌AirPods Pro (2nd generation) cancels twice as much noise compared to the original ‌AirPods Pro‌. We can see the performance improvement in our comparative ANC chart below, which directly compares the noise canceling performance of the two generations of AirPods Pro.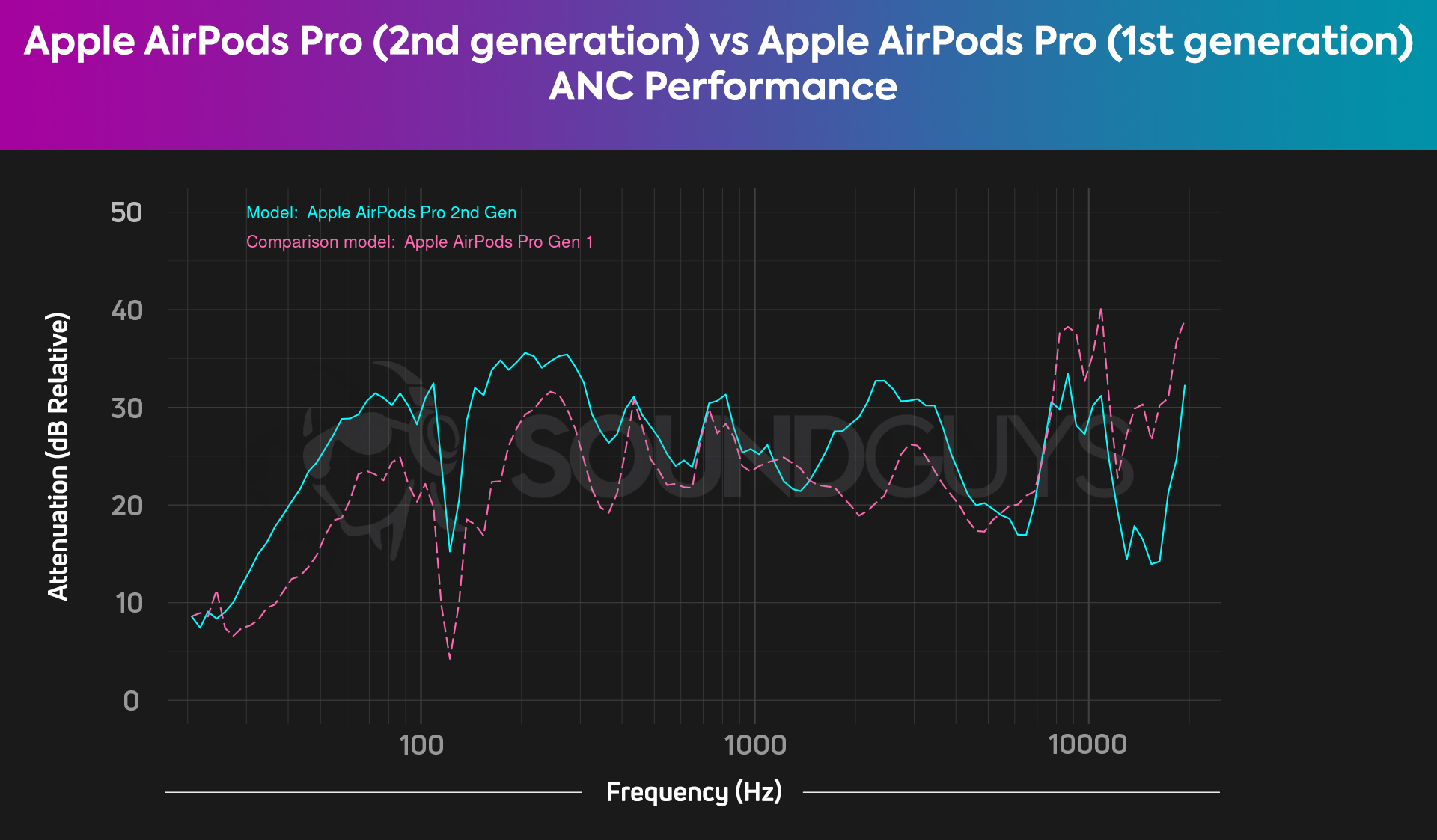 It's not as big a gap as expected, but the 2nd generation model is still a clear step up.
By sampling environmental noise 48,000 times every second, H2 chips also do the processing needed for what Apple calls Adaptive Transparency Mode. Like the passthrough mode on other earbuds, this allows you to stay aware of your surroundings when needed, but with the added benefit of reducing loud incidental noises like weights falling at the gym, construction work, or random explosions around you on your way to work.
What's the U1 chip for, and how does it work?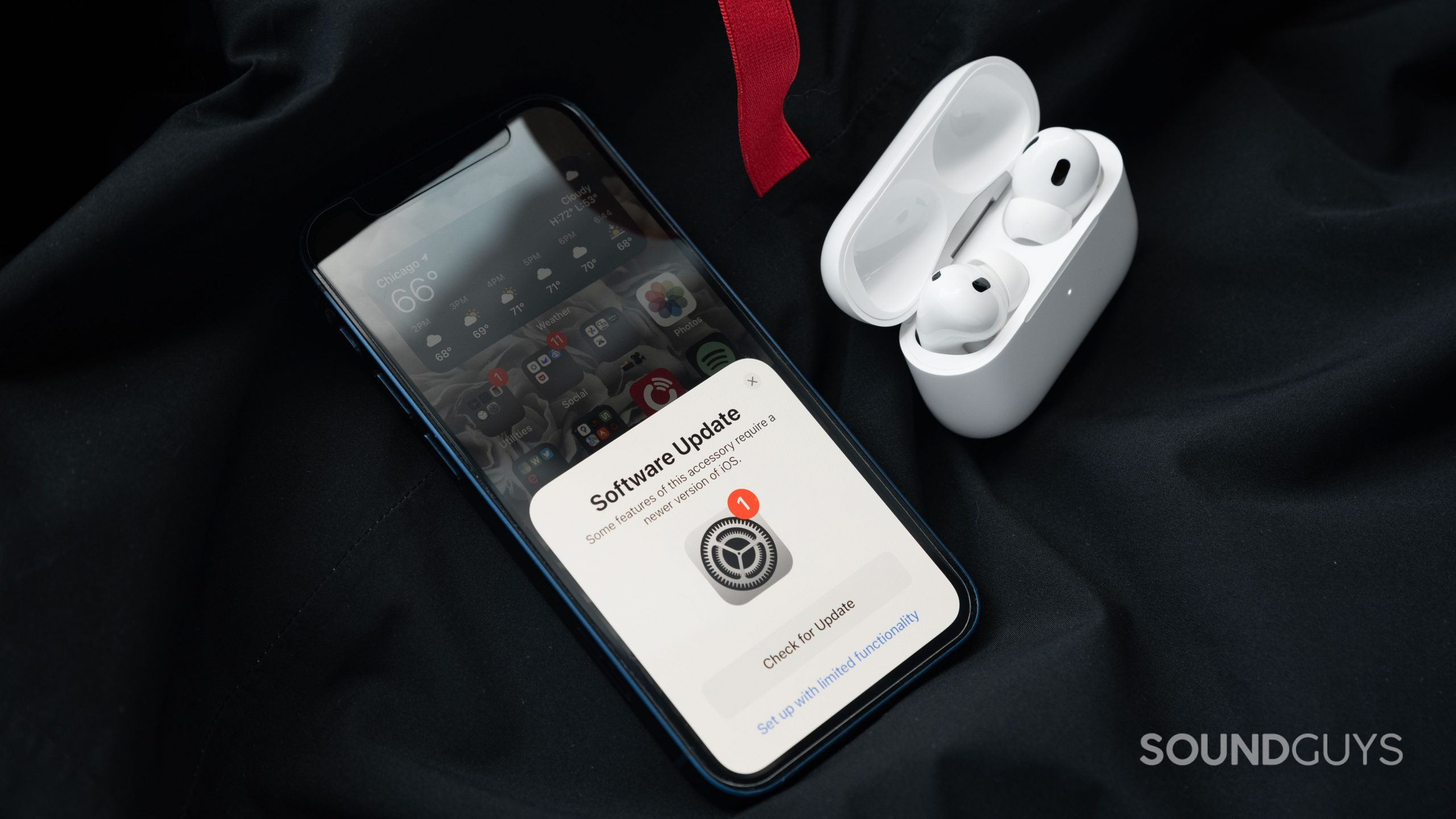 Make sure to update your iPhone to iOS 16 to get the most out of your new AirPods Pro.
With the release of the AirPods Pro (2nd generation), Apple added some extra smarts to the charging case to help you when you misplace it. As well as a small speaker to make sounds to help locate your lost headphones, there's now a U1 chip onboard to assist with that too.
The ultra-wideband or "UWB" U1 is another specialized piece of Apple proprietary silicon, but it doesn't have anything to do with audio performance. It allows recent iPhone models (iPhone 11 onwards) to precisely locate and communicate with other U1-equipped devices, including its AirTag tracking devices. The chip offers improved accuracy in spatial tracking by using low-range radio signals, with high energy efficiency. It does this using a time of flight system to accurately locate other U1-equipped devices, allowing precise short-range communication.
How do you know which chip your headset has?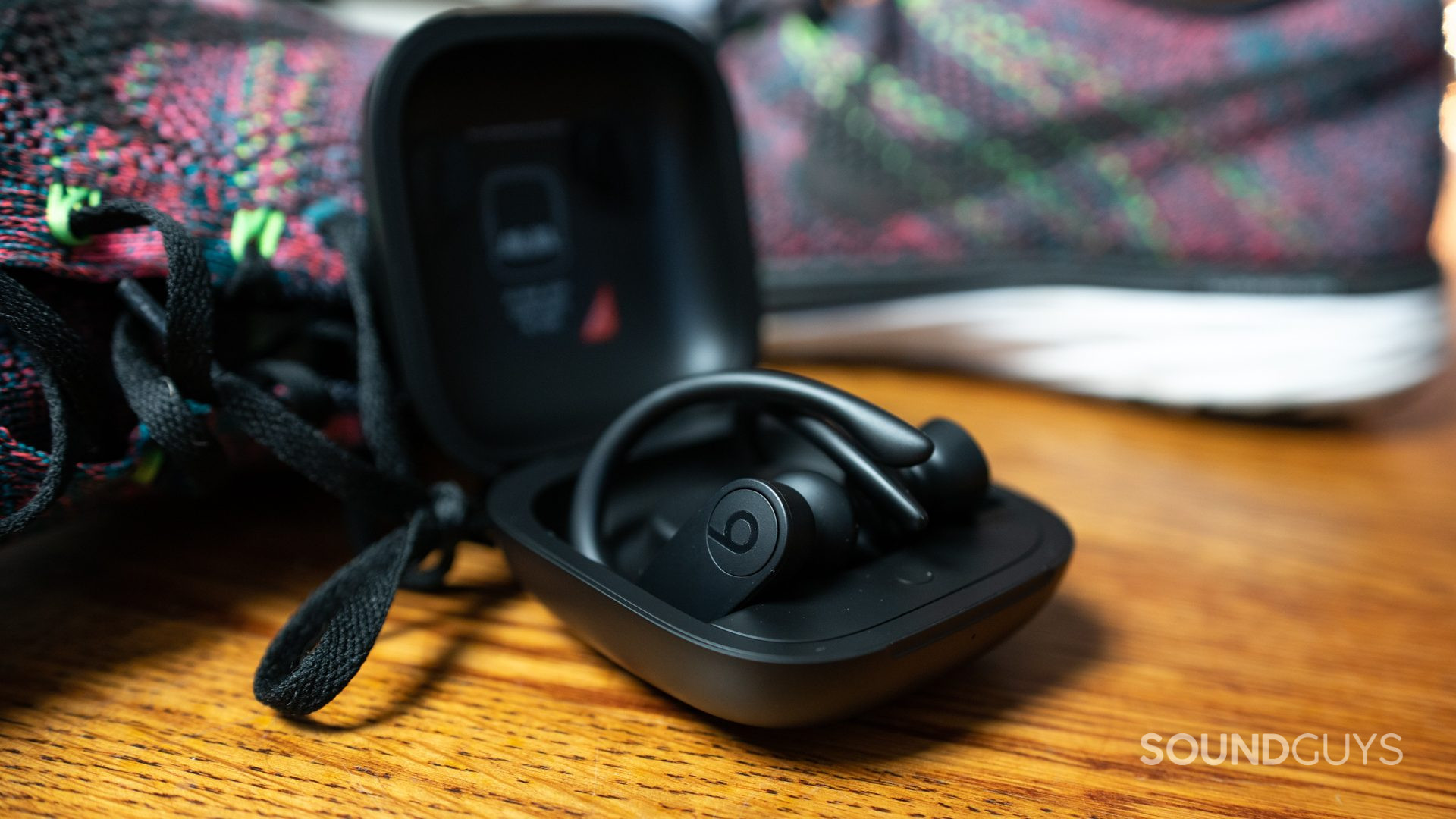 If you're headed to the gym then the large charging case of the Powerbeats Pro isn't a problem.
Below is a list of all the Apple-owned headsets that house the U1, W1, H1, or H2 chips.
W1
H1
H2/U1
Do the H1 and H2 chips deliver the best audio from an iPhone?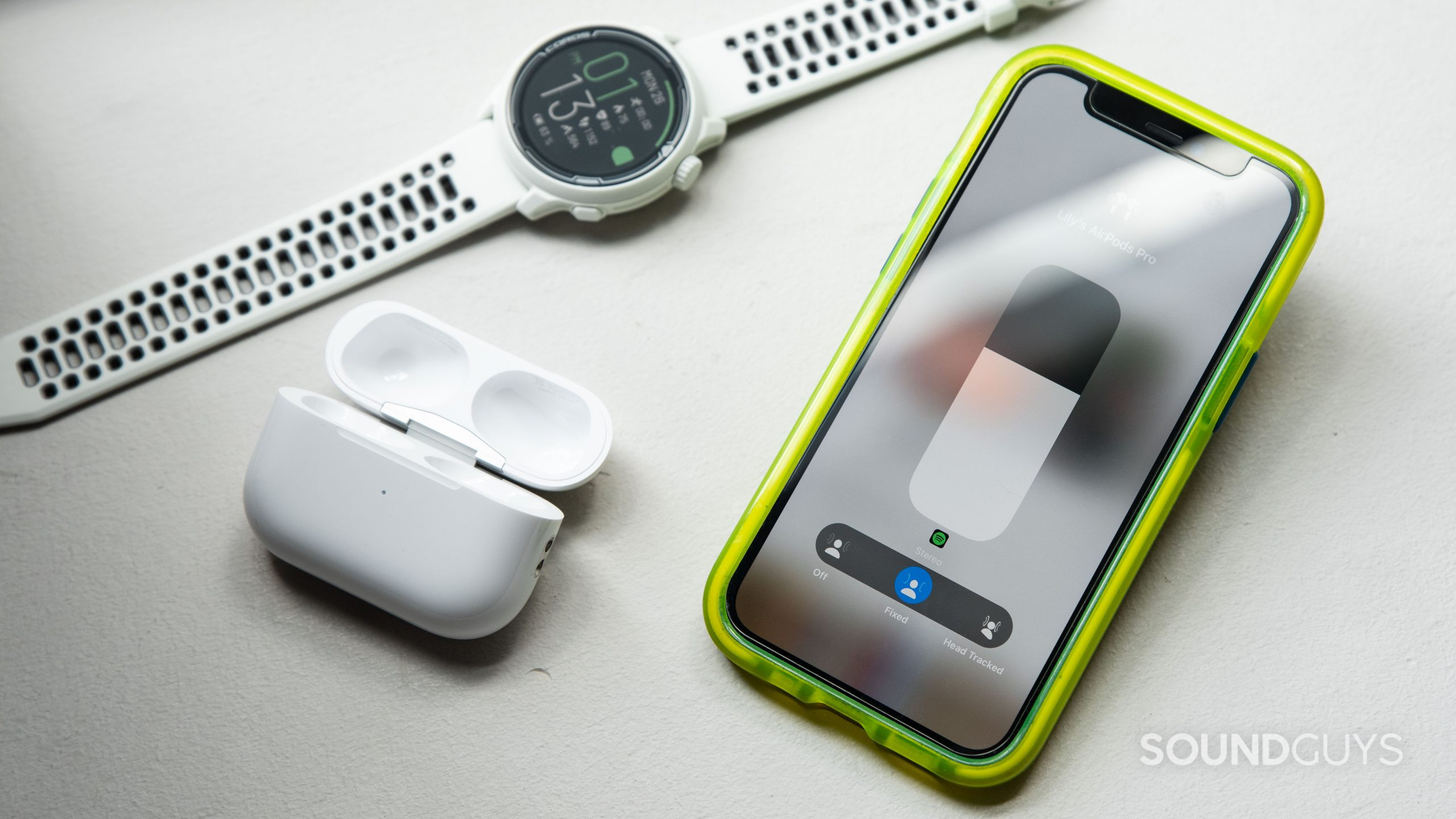 The iPhone Settings app and Control Center is where you go to customize the listening experience.
Having headphones with H2 chip integration squeezes the most out of your iPhone's audio capabilities. You'll benefit from the improved audio quality, ANC, and transparency modes the chip provides. Again, right now, that means the AirPods Pro (2nd generation), as that's the only headset that uses the H2 chip.
If you don't need the latest and greatest, there's still a big connectivity improvement to be had from H1-equipped AirPods and most of the recent Beats branded offerings (not the Beats Studio Buds), whereas typically Bluetooth devices and most true wireless earbuds continue to struggle. A word of warning: if you have an Android phone, the H1 or H2 chip won't provide the same pairing performance or other benefits.
While you might not want to buy into the Apple ecosystem and question its pricing, the convenience of Apple's hardware feature integration is hard to ignore.