All products featured are independently chosen by us. However, SoundGuys may receive a commission on orders placed through its retail links. See our ethics statement.
DistroKid vs CD Baby
Battle of the distribution services.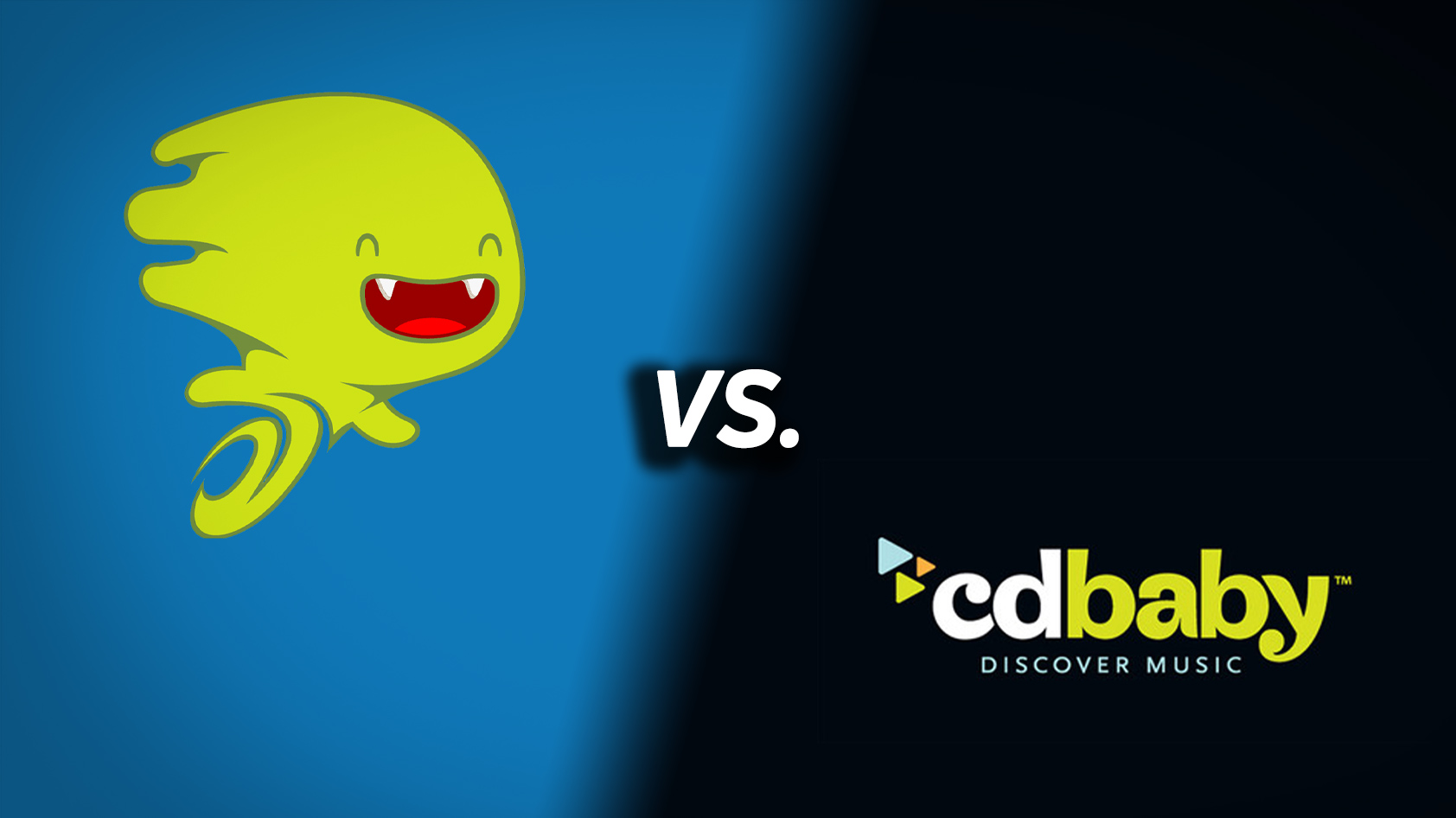 It's your first time releasing music as an independent musician, and you've read the names DistroKid and CD Baby about a hundred times. As you prepare to get your music into the world, you need to decide which distribution service to use. They both perform the same basic function—getting your music in digital stores and on streaming services—but how do you pick between them?
Each distribution service comes with drawbacks that might make one better than the other for your particular career goals. I have a few years of experience with CD Baby, but we spent a couple weeks testing out both CD Baby and DistroKid Let's review the major differences and similarities between DistroKid and CD Baby so you can decide which one will work hardest for you.
Editor's note: This article was updated on January 12, 2023, to address an FAQ about Dolby Atmos.
What's it like to use DistroKid and CD Baby?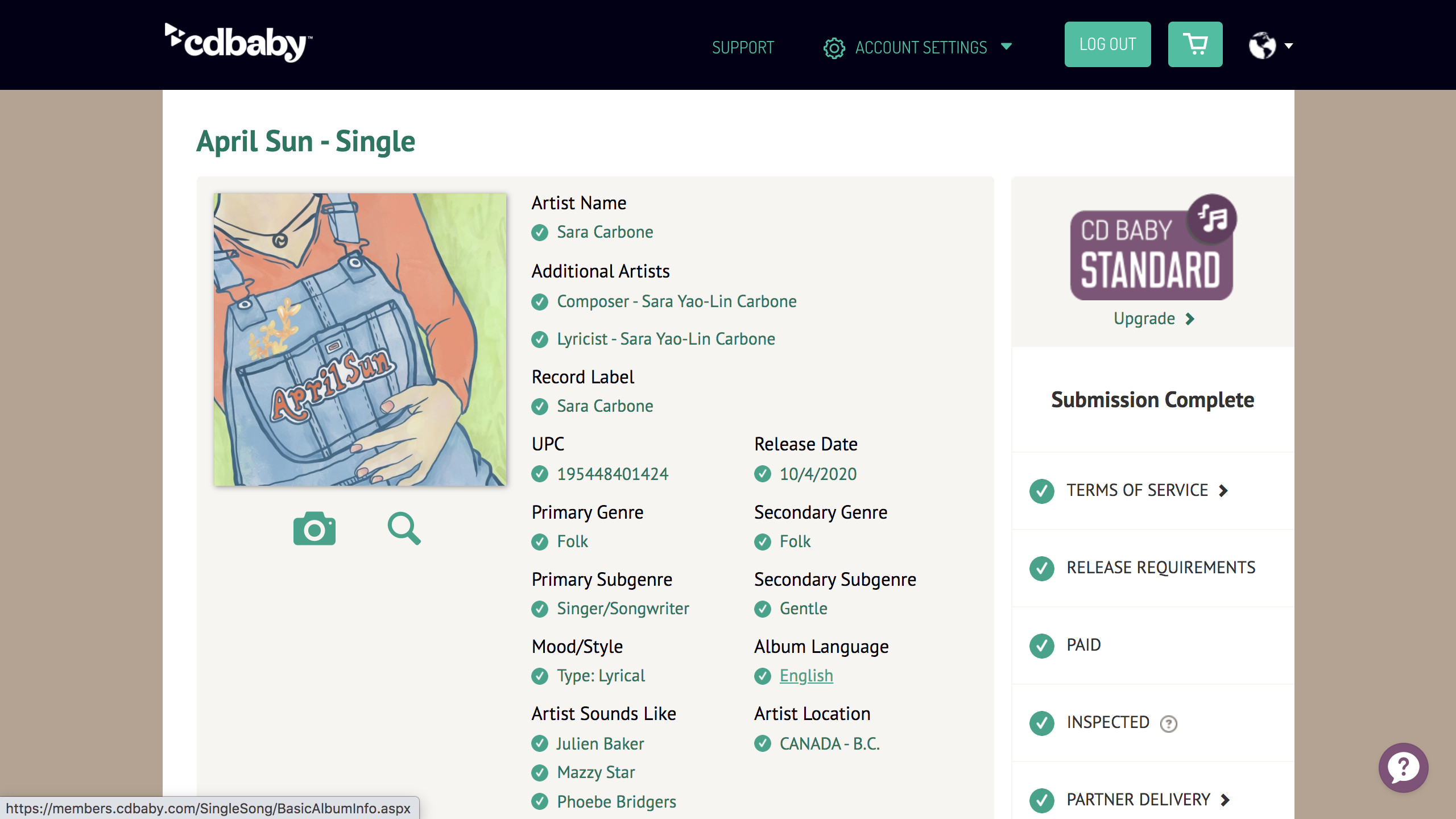 CD Baby is very easy to navigate and keeps your releases organized.
DistroKid's interface promotes a social bond between independent artists, whereas CD Baby focuses more on the artist as an individual. DistroKid users can customize an account profile when they input their music genres, artist inspirations, social media usernames, and their biography. DistroKid publishes this profile to its various community-driven promotional tools (more on these in a bit).
Unlike DistroKid, CD Baby doesn't facilitate any artist-to-artist interactions or customizable social profiles. CD Baby's interface is more aesthetically pleasing than DistroKid's though, and it's easier to view its artist development tools and your releases at a glance.
Uploading music to DistroKid is more navigable than uploading music to CD Baby. With DistroKid, you input all of your release's information on a single page, whereas on CD Baby you have to click through several pages of information before submitting your release. Each of these CD Baby pages contains a fair amount of instructions and requirements that can be difficult to parse. You're more likely to miss some information buried in CD Baby's page log than with DistroKid's.
Is CD Baby more affordable than DistroKid?
You can easily grow your audience with DistroKid's tools.
When it comes to charging for services, CD Baby and DistroKid take different approaches. DistroKid members pay an annual fee to release an unlimited number of singles and albums. It offers three membership plans: Musician, Musician Plus, and Label. The main drawbacks of the Musician plan, which is the cheapest, are that you can't set future release dates on any content, and you can't view release statistics.
Musician
Musician Plus
Label

Price


Musician

$19.99/yr


Musician Plus

$35.99/yr


Label

$79.99/yr for 5 artists
up to $1199.99/yr for 100 artists


Unlimited song uploads


Musician

✓


Musician Plus

✓


Label

✓


Number of artists


Musician

1


Musician Plus

2


Label

5 to 100


Spotify verified checkmark


Musician

✓


Musician Plus

✓


Label

✓


Synced lyrics for Instgram


Musician

✗


Musician Plus

✓


Label

✓


Daily sales stats


Musician

✗


Musician Plus

✓


Label

✓


Customizable label name


Musician

✗


Musician Plus

✓


Label

✓


Customizable release date


Musician

✗


Musician Plus

✓


Label

✓


Customizable preorder date


Musician

✗


Musician Plus

✓


Label

✓


Customizable iTunes pricing


Musician

✗


Musician Plus

✓


Label

✓

There are also more costs to DistroKid than its annual fee; to keep your releases public even after you cancel DistroKid, you must opt-in to the Leave a Legacy program. This costs a $29 USD one-time fee for a single and a $49 USD one-time fee for any release of two or more songs. DistroKid also charges quite a few additional fees for services like YouTube and Shazam monetization.
DistroKid charges additional fees for services like Leave a Legacy.
While DistroKid is a great choice for artists who frequently release music and aren't interested in any additional services, CD Baby is better for musicians with a slower song rollout. CD Baby charges per release, and most of the add-ons are included in the price of a release. Those who want their music to stay on the digital shelves indefinitely will find CD Baby is a more economical distribution service, since it doesn't charge a Leave a Legacy fee.
CD Baby charges additional fees for its publishing administration service, CD Baby Pro Publishing, in order to collect publishing royalties. It also charges an additional $5 USD per single and $20 USD per album to give your release a UPC code, or product identifier code, which you'll need to buy if you don't already have one for your song. Here's a breakdown of how much you'll have to pay for each release if you don't add a UPC code:
An album release costs $29 USD via CD Baby Standard.

An album release costs $69 USD via CD Baby Pro Publishing.

A single release costs $9.95 USD via CD Baby Standard.

A single release costs $29.95 USD via CD Baby Pro Publishing.
How do DistroKid and CD Baby collect and distribute royalties?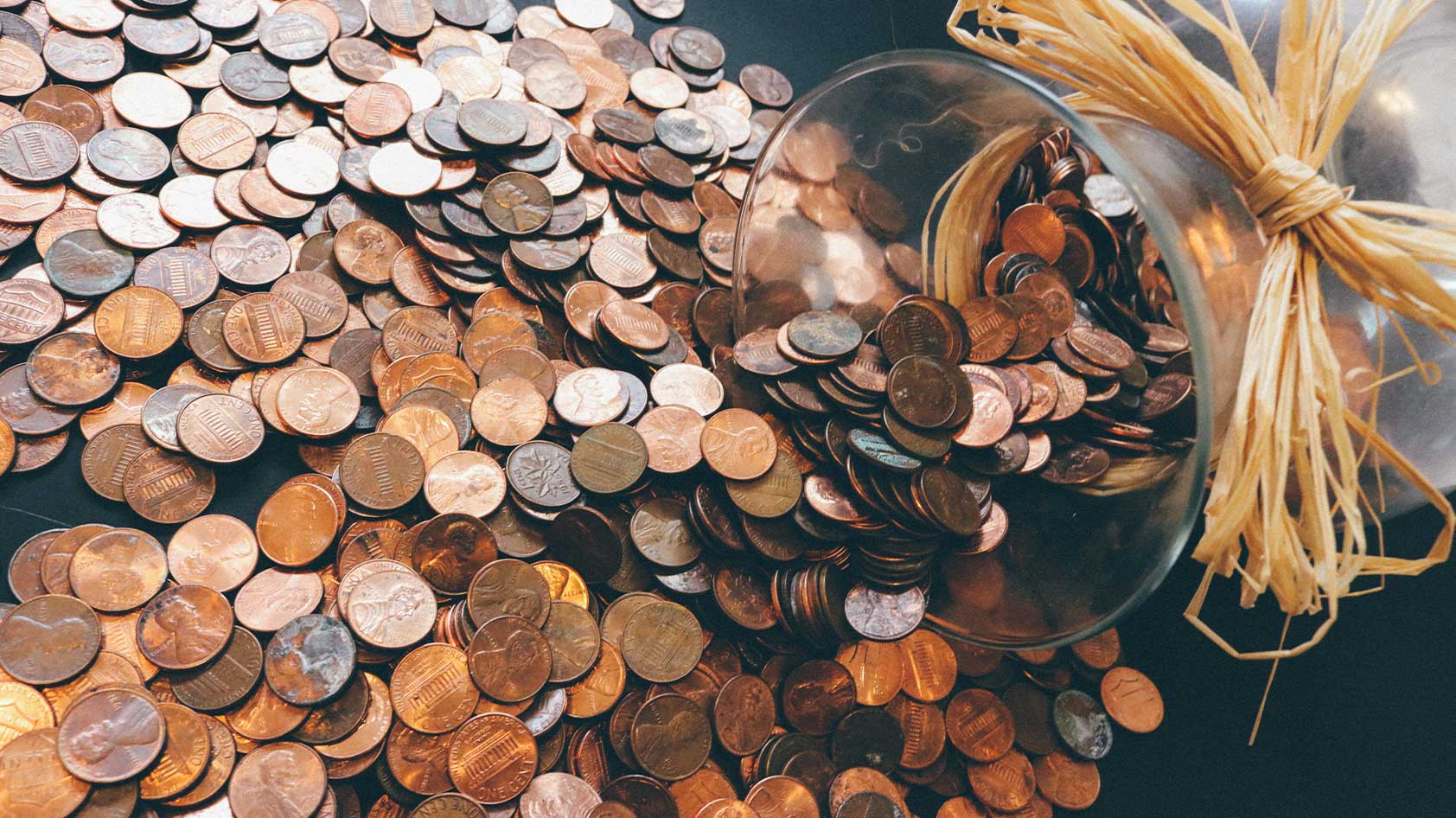 DistroKid distributes payments monthly, and CD Baby weekly, so long as you've earned enough money to fulfill your payment threshold.
Both DistroKid and CD Baby collect reproduction royalties, a subset of recording royalties derived from masters. With DistroKid you retain 100% of your earnings, whereas CD Baby takes a 9% cut of your reproduction royalties. And, if you use CD Baby Pro Publishing, it takes a 15% cut of your publishing royalties.
Payment delivery between the two services is slightly different too. DistroKid pays you every month, whereas CD Baby pays you every Monday once you reach your specified earnings threshold between $10-$10,000 USD, rounded to the nearest dollar. DistroKid delivers money through PayPal or through its payment processor, Tipalti, which gives you access to direct deposits, wire transfers, and checks. CD Baby delivers money through PayPal, check, Payoneer, or directly to your bank account.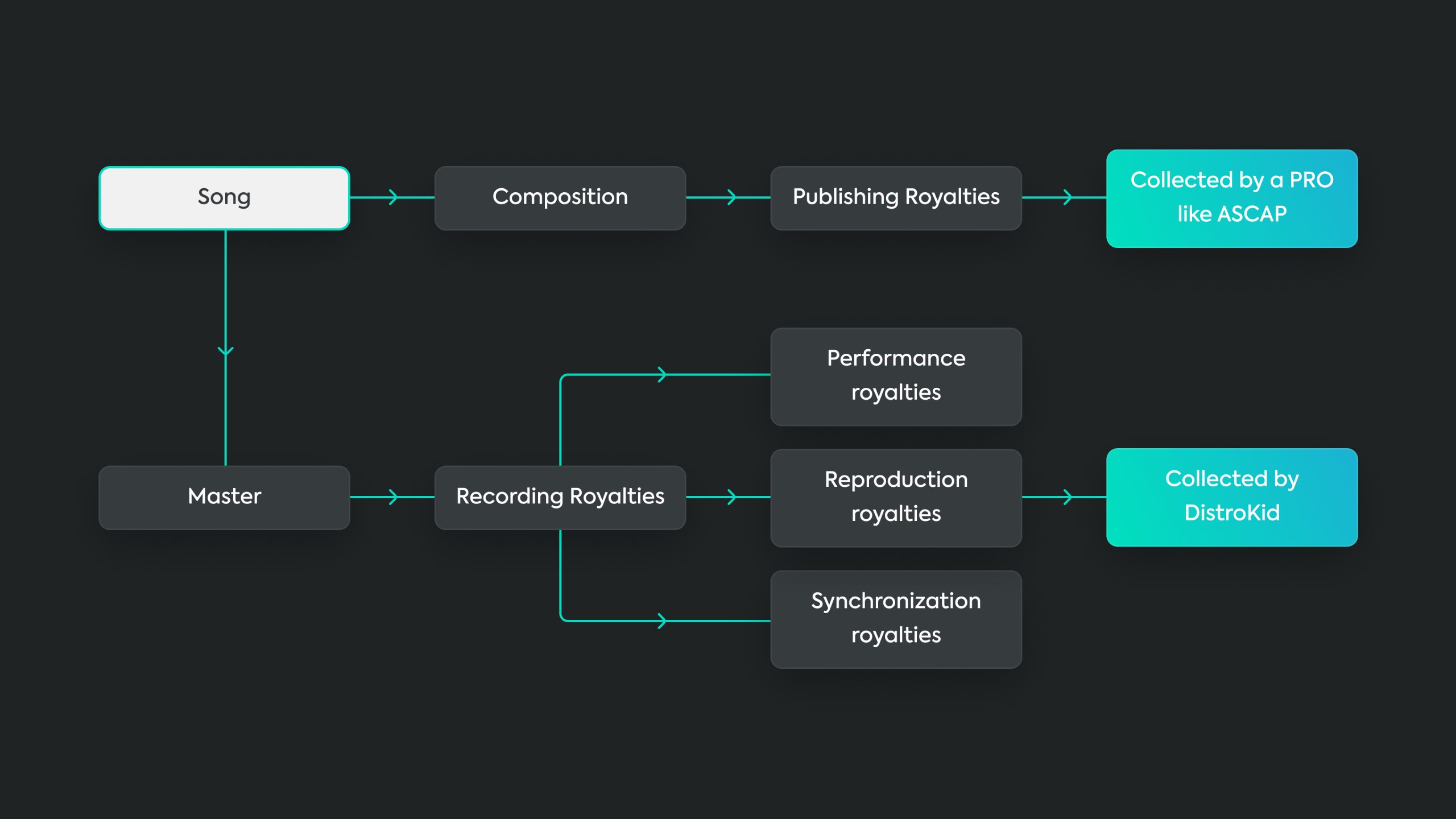 DistroKid and CD Baby both collect reproduction royalties, which are a subset of recording royalties.
However, you won't be able to collect all the money that is rightfully yours with just DistroKid or CD Baby—you'll need to sign up for a few other organizations too. To collect composition royalties of any kind, you need to become a performing rights organization (PRO) affiliate with something like ASCAP, and you need to sign a deal with a publisher or publishing administrator, such as CD Baby Pro Publishing. DistroKid does not currently offer publishing administration services, and it recommends that you sign up with Songtrust to collect your publishing royalties.
DistroKid vs CD Baby: Distribution partners and times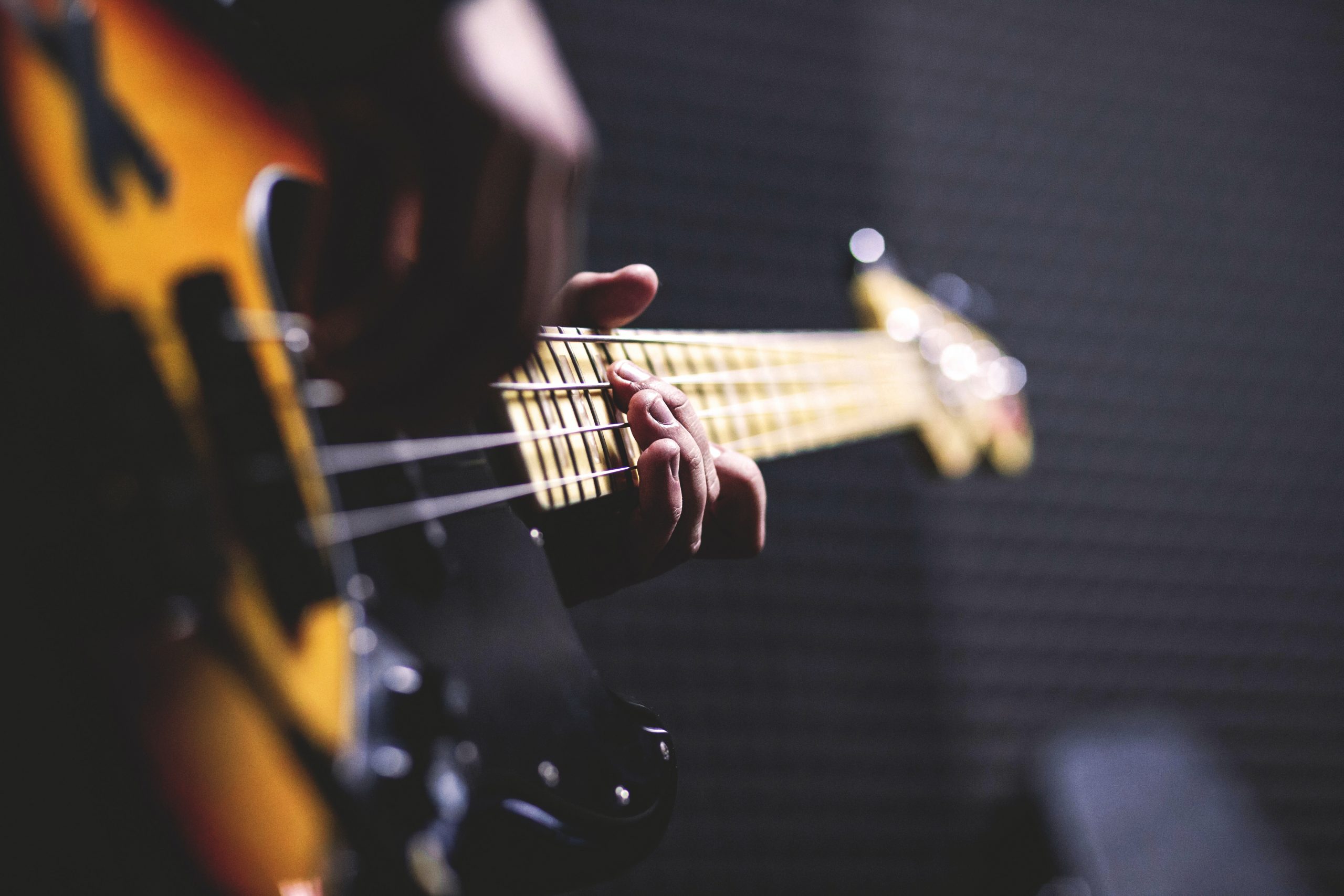 There's a lot to consider when you're deciding which distribution service to trust with your music.
CD Baby reviews every release submitted for distribution, which can sometimes take several weeks. DistroKid doesn't review releases before it distributes them, sending them to partners immediately, where they will quickly go live. At first glance, you might think that DistroKid is the winner here, but its lack of a review system leaves you on your own if you need to deal with copyright issues or problems with file requirements. Also, those paying the lowest fees for a DistroKid Musician subscription can't select their own release date, which can create release date asynchrony across different distribution partners. If your song is available on Spotify but not yet on Apple Music, you could have issues marketing the release to your fans.
Both distribution services are partnered with numerous music streaming services and digital stores, but CD Baby's list is a bit longer. What's more, CD Baby can automatically send your music to SoundExchange, which collects sound recording performance royalties, giving a cut to CD Baby. These types of royalties can only be collected by SoundExchange. DistroKid won't send your music to SoundExchange, but you can always sign up for it on your own—you won't have to share any percentage of it with your distribution service that way.
Does DistroKid have better sound quality than CD Baby?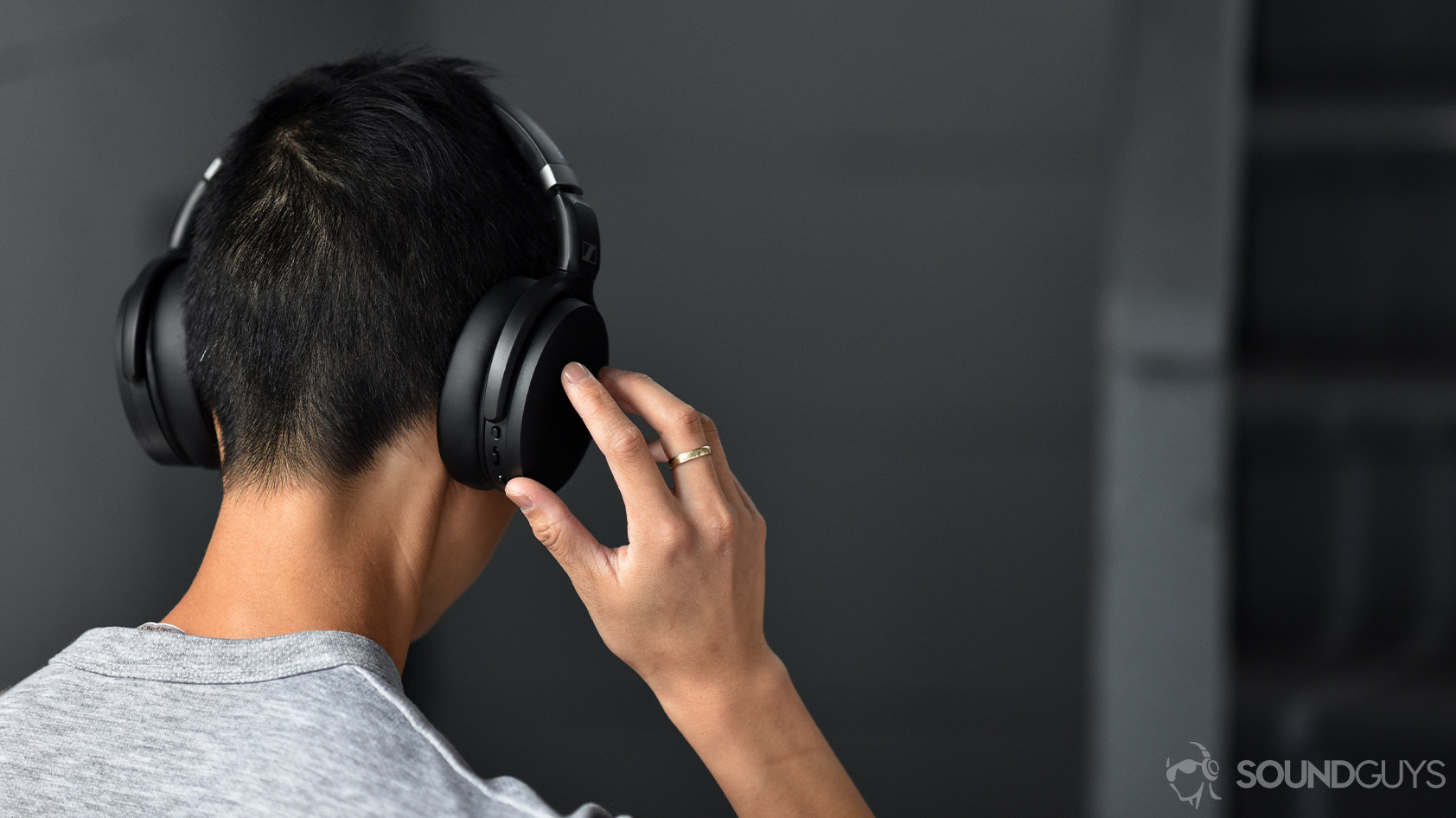 CD Baby has more restrictions on the types of audio files you can upload.
When uploading a track for your next release you'll want to make sure the audio file is as high quality as possible. DistroKid accepts uploads using WAV, WMA, M4A, AIFF, FLAC, and MP3. CD Baby accepts WAV, FLAC, and MP3 files, but it highly advises against uploading MP3 files because they are lossy. All CD Baby files must be stereo and 16bit, with a 44.1kHz sample rate. DistroKid, on the other hand, will accept 24-bit WAV files, with sample rates of 96kHz or less, and doesn't specify restrictions for other file types so long as the file is no larger than 1 gigabyte.
As of January 2023, DistroKid supports Dolby Atmos audio, but CD Baby does not. To release a Dolby Atmos file via DistroKid you'll first need to create a Dolby Atmos version of your song in a compatible DAW.
Artist development tools and resources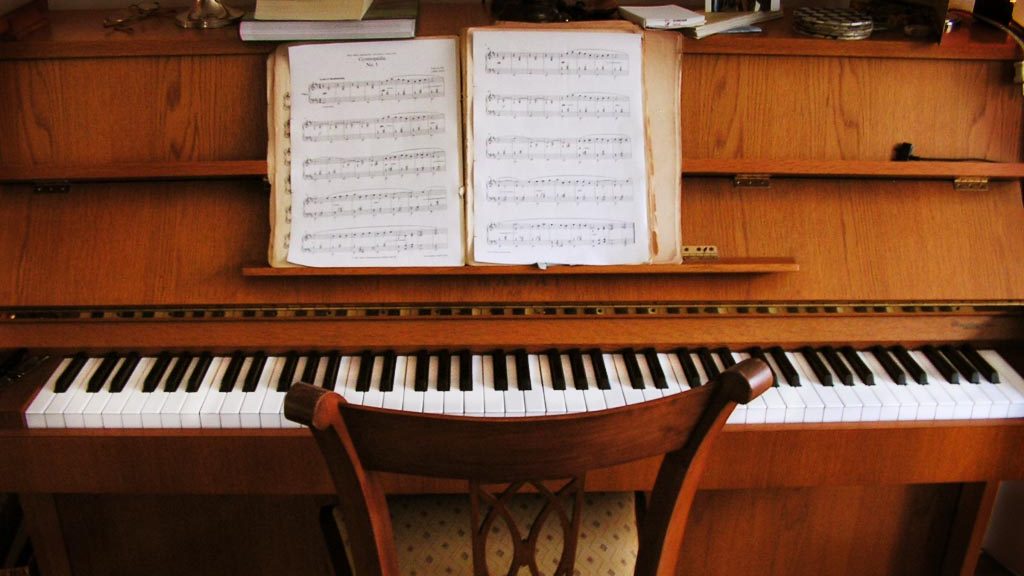 thegersom It's nice to have easy access to artist development tools when you're an independent musician.
CD Baby and DistroKid offer different resources to members, though both services emphasize getting your music heard.
CD Baby offers cheap machine audio mastering on its website and can help connect you with professional audio engineers. CD Baby continually publishes articles to its blog DIY Musician, which is an excellent resource to learn about the music industry and how to make it as an independent artist. CD Baby also has a relationship with Show.co which offers discounts on promotional tools such as personalized audio ads on Spotify and banner ads on websites like Rolling Stone. CD Baby places a decent amount of emphasis on physical sales, and offers in-house CD manufacturing and vinyl pressing.
The differences between DistroKid and CD Baby come down to whether you're trying to expand your outreach to artists, or to fans.
DistroKid's tools encourage artist-to-artist interaction and can connect you with record labels. Playlist Spotlight presents you with previews of two songs released by DistroKid members. After listening to each preview, you vote for which song you think DistroKid should feature on one of its genre-themed Spotify playlists. You can also submit one song of yours at a time to Playlist Spotlight, and the Spotify playlists refresh every week.
Another great DistroKid feature is Slaps, a social media platform for DistroKid members. Here you can listen to other musicians' releases, join groups, and get your music promoted the more you engage with and comment on other artists' posts. If you're an independent musician now, but hoping to sign to a record label, you can register for DistroKid Upstream; this lets record labels look through your profile and reach out to you directly if they are interested in signing your act.
Both distribution services give you a verified checkmark on Spotify, build release webpages for you, and offer tools to make music videos and Spotify Canvas videos. DistroKid makes it a tad easier to attach lyrics to your releases, but you can also connect lyrics to your CD Baby releases through a service like Musixmatch. The basic features of DistroKid and CD Baby are very similar, and the differences just come down to whether you prioritize artist connections or fan connections.
Does one have better customer service over the other?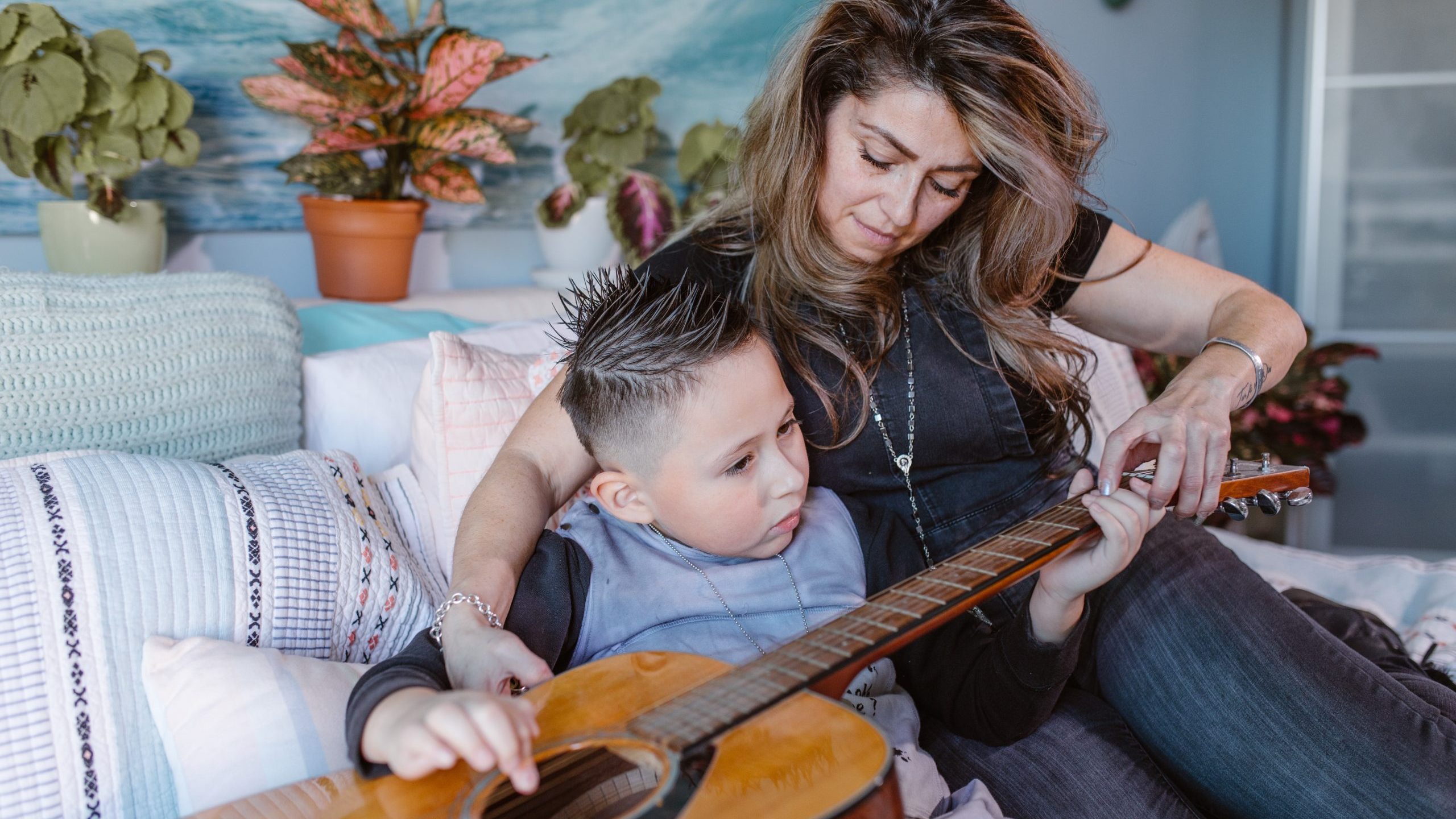 Navigating the independent musician industry can get confusing, and it's nice to be able to ask for help when you need it.
It's easy to get lost in the sea of distribution rules and processes as an independent musician. CD Baby knows that, so its customer service department is very helpful, though not always immediately responsive. Most of the reason its customer support response times have been slow in the past is that more people than ever started using CD Baby to release music when we were all stuck inside with nothing else to do. These days, it seems like CD Baby has caught up with its ever-growing user base and offers new customer service options like live chat hours, which are designated time slots each week when representatives are available to answer your questions.
The DistroKid Help Center also has a customer support channel, and every message gets a response. The founder of DistroKid, Philip Kaplan, is also fairly active on the r/DistroKid Reddit page and often responds to questions and concerns posted by DistroKid members. He also uses the subreddit to crowd-source information about how he should change DistroKid—apparently, the idea for Leave a Legacy came straight from user requests. 
DistroKid vs CD Baby: Which service should you use?
You don't have to commit to using CD Baby or DistroKid forever, but you can only distribute a singular release through one distribution service.
These two music distribution services both have their merits and demerits. Those whose career goals center around forming artist connections, and who intend to make frequent releases, should sign up for DistroKid. It's more likely to help you on the path to getting signed to a record label, and it has much quicker release times. In the future, if you want to switch from DistroKid to CD Baby or another distribution service like Repost by SoundCloud, you can always opt in to Leave a Legacy on your releases before ceasing your annual payments.
CD Baby is a better option for musicians who don't want to worry about their music being taken down. If your career goals are more focused on connecting with fans and expanding your outreach, CD Baby offers more accessible tools. If you try CD Baby and dislike it, there's no Leave a Legacy fee—you can just switch to a different distribution service for your next release.
Frequently asked questions about DistroKid and CD Baby
Yes, as a CD Baby member you will frequently receive emails with offers and discounts on its various services. You can opt out of these emails if you find them annoying, but the deals can be quite helpful.
Bandcamp is an extremely valuable tool for independent musicians, but it is not a distribution service. Rather, Bandcamp is a platform for musicians to sell music, merch, and concert tickets. Artists can make their music available through Bandcamp via streaming, selling digital downloads, and selling physical merch like CDs and t-shirts. Bandcamp facilitates transactions between artists and fans and provides a platform for music community-building.
Both distribution services allow you to split earnings by whatever percentages you choose and will collect money in these designated proportions for you. With DistroKid, you can easily split royalties with any collaborators, be that band members, managers, or songwriters. CD Baby, on the other hand, only allows you to split royalties with songwriters, and only if you pay for CD Baby Pro Publishing. The royalty splitting process is more streamlined with DistroKid because the service pays your collaborators directly, whereas CD Baby Pro Publishing simply keeps track of what portion of the earnings you need to pay to your collaborators.