All products featured are independently chosen by us. However, SoundGuys may receive a commission on orders placed through its retail links. See our ethics statement.
The bottom line
Bandcamp is a well-rounded tool for independent musicians to sell and advertise their music. Artists retain full control over decisions that concert music sales, and Bandcamp only collects a 10-15% revenue share for all sales made through the service. Any independent musician can benefit from a Bandcamp account, if willing to put in the work.
Bandcamp
Bandcamp is a well-rounded tool for independent musicians to sell and advertise their music. Artists retain full control over decisions that concert music sales, and Bandcamp only collects a 10-15% revenue share for all sales made through the service. Any independent musician can benefit from a Bandcamp account, if willing to put in the work.
What we like
Artist and fan community
Free for artists
High percentage payout to artists
Full control over almost all aspects
Can sell merch
What we don't like
Doesn't distribute music
Most transactions must be through PayPal
Rating Metric
Sound Quality
9.8
Value
10.0
Design
9.5
Feature
10.0
We live in a world of streaming services. Everyone's favorite songs are available in their pockets, and it's never been more affordable to build up a massive music library (or at least to rent one out). All this is great for music listeners, but it unfortunately means artists don't get paid appropriately. Spotify, one of the most popular streaming services, only pays artists an average of $0.00331 per stream. So what can we do to support independent artists? Enter: Bandcamp.
What is Bandcamp?
Bandcamp makes sure you can get paid righteously for your music.
Bandcamp is a music community platform, a hub for artists to sell and advertise their music, merch, and concerts. It's a streaming service and music store, and an artist payment service all rolled into one. Artists can upload their music to Bandcamp, and fans can use Bandcamp to purchase it.
Fans can listen to songs before they make any purchases. If they like it enough to pay for it, payment goes directly to the artist. Artists may allow unlimited streams or downloads for free, in exchange for a listener email addresses. These email addresses are then given to the artist to add to their mailing lists. It's free to sign up for a fan or artist account. Every time an artist makes a sale, Bandcamp takes only 10-15% of the money paid.
How do you use Bandcamp for artists?
Signing up for Bandcamp as an artist takes you to a page that asks a few basic questions: what genre of music do you typically create? Where are you located? What URL would you like to attach to your artist page? That sort of thing. If there's another artist out there with the same name, you can add a unique identifier so your fans will know who's who.
Bandcamp lets you customize your artist profile in terms of both aesthetics and functionality.
Once you set up all the basics, you can edit your Bandcamp profile. You can select a profile picture, customize your artist biography, add links to all of your social media accounts, and so on. One of the most fun aspects of setting up your profile is the "Page Design" function. Your main page is what your URL leads to, and Bandcamp lets you create nearly any look through personalization. You can adjust design and layout attributes like your page's background image, color scheme, header image, and whether you want fans to be directed to your full discography, available merch, or latest release.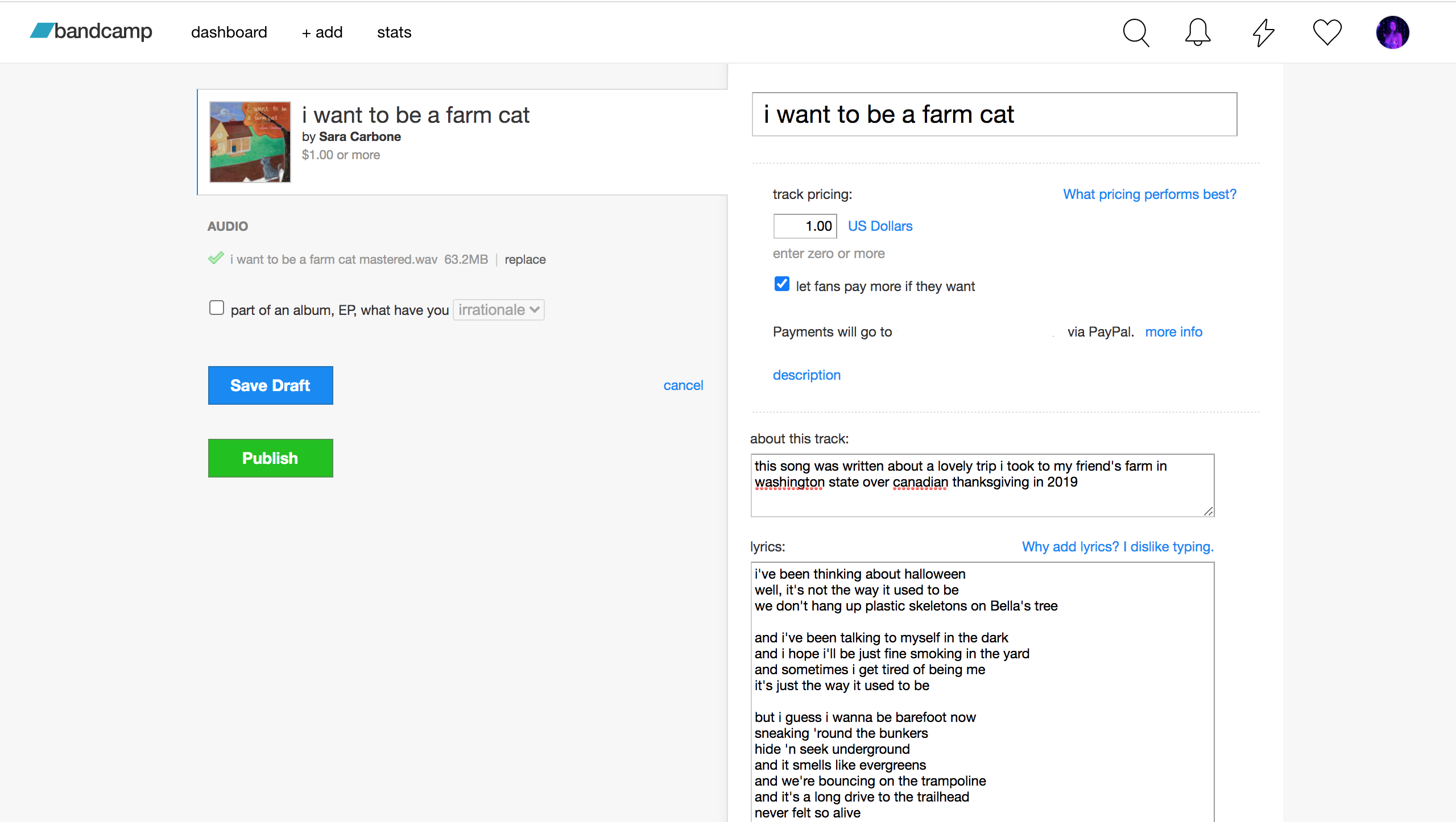 When you upload a song for release, you can choose how you want to price it.
If you're not in it for the money, you can instead require fans to input their email addresses in exchange for unlimited access to your song or album. Alternatively, all your songs can be completely free for unlimited plays. You can give listeners the option to pay more than the listed price, and it's fairly common for fans to oblige. Bandcamp claims this occurs 50% of the time. A fan can purchase your music in their country's currency, and the prices will be adjusted according to the FOREX exchange rates.
Bandcamp also lets you to customize your releases by adding track credits, featured artist names, lyrics, album artwork, song tags, and your song's International Standard Recording Code (ISRC). You can select any release date for your song whether it is past, present, or future, and make your release private, public, or subscriber-only.
Releasing an album or EP follows a similar process. You must upload each track individually and include all of the required information. On top of that, you can customize album-specific attributes (like information about the album, a catalog number to track sales reports, and your UPC). You can also bundle merch with the purchase, or you can sell it separately. With the upload of albums, you are also given the option to include bonus items, such as bonus tracks or photos, which will come in the form of a digital file download. When people are directed to your album, they will see a featured track from the album, which you can choose.
Bandcamp gives the artist ultimate control, and asks for little in return.
Bandcamp only lets you upload audio in lossless formats like WAV, FLAC, or AIF. It then converts the file into other formats to optimize streaming and high-quality downloads. This way, the quality of your music is preserved and all your audiophile fans are pleased.
How do you sell merch on Bandcamp?
Bandcamp serves as a storefront for selling your merch.
You can sell merchandise through a designated merch page on your Bandcamp profile. The options for what you can sell are limitless, but Bandcamp features pre-made merch categories for items such as clothing, CDs, buttons, and tote bags. When you upload new merch to your Bandcamp page, you can title the merch, give it a description, include images of the product, set your desired pricing, and more.
Bandcamp serves as a storefront for your merchandise, but you have to fulfill orders yourself.
If you have a team of workers, you can limit their access to just the order fulfillment pages of your profile. This is nice, as it gives you ultimate control over what matters. You can set your own return policy and shipping details, including shipping times and domestic and international rates. You must fulfill your own orders with the addresses a buyer provides. When it comes to merch sales, Bandcamp is just the storefront, so fans can view your items and transfer money to you for them. Bandcamp collects a 10% fee for physical merchandise sales.
What kind of marketing tools does Bandcamp offer?
Bandcamp uses quite a few tools to help you promote and market your music and brand. Bandcamp reports sales to music charts such as SoundScan/Billboard in North America and Official Charts in the UK by automatically registering your music with these organizations. The benefit of reporting your sales to music charts: it puts your music on the map, so to speak. Numbers and statistics for your sales may be listed on relevant industry websites, and make getting discovered and signed more likely. Even if you don't care to get signed with a record label, it's important to have your name out there. It makes it easier for new fans to discover your music, and easier for other musicians to book you as an opener.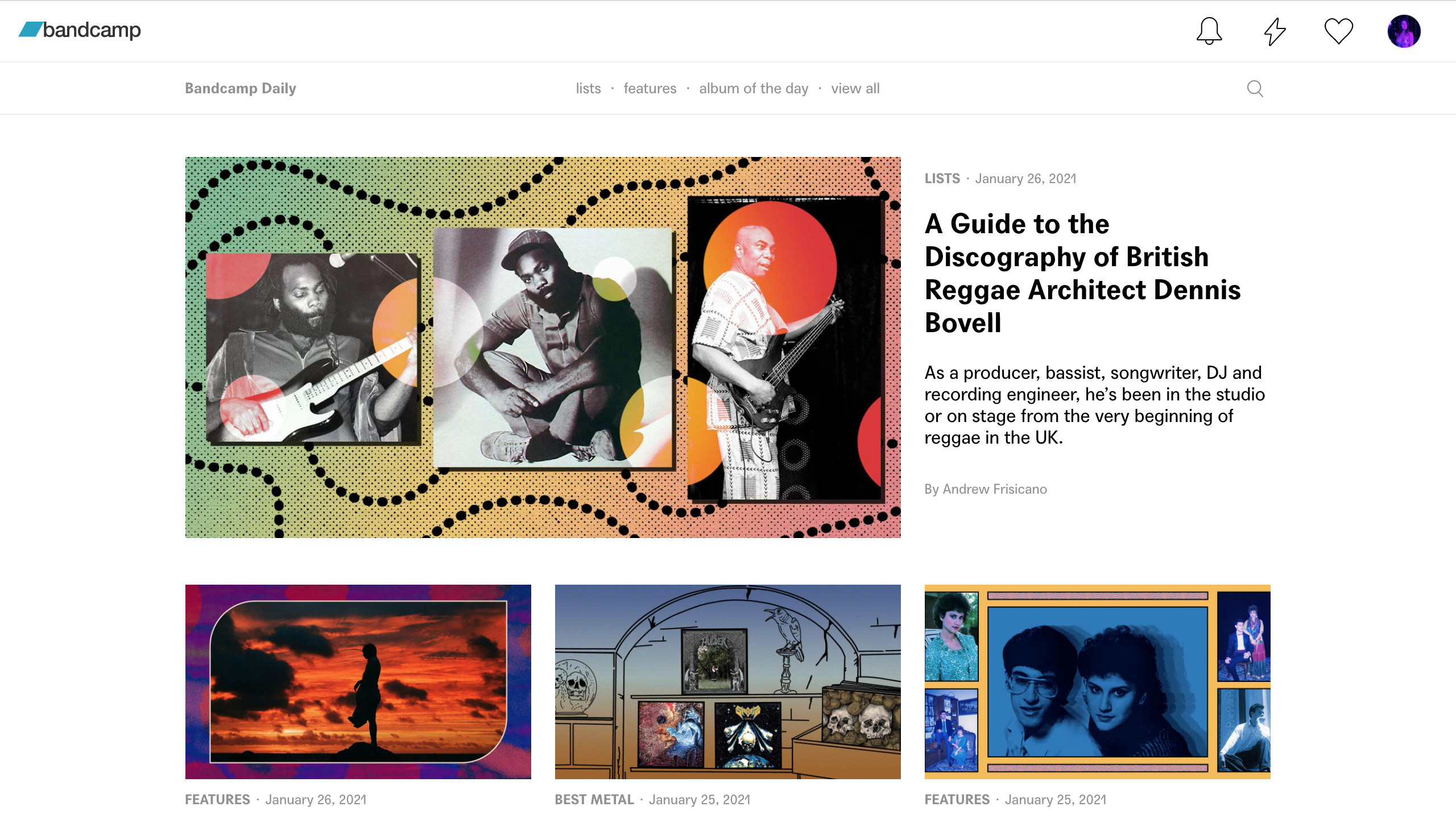 Bandcamp has a blog called Bandcamp Daily where you can read reviews about all your favorite artists' music and hope to be mentioned.
There are other ways you can increase your exposure through Bandcamp, too. You can customize music players to embed into other websites, and Bandcamp also lets you know when your fans embed your songs or link to your music. You can view a wonderland of statistics for your Bandcamp page, like which tracks are most and least popular, and what search items are linked to your page. Bandcamp also has Google SEO on lock, so you can closely track your site's info.
One way to gain traction for an upcoming release is to create buzz around pre-orders. Bandcamp allows you to set up pre-orders for albums by simply checking "this is a digital pre-order" when you upload them. To entice fans, you can allow immediate access to select tracks. Once you're ready for the album release, you can check off "release pre-order now," and everyone who pre-ordered will have access to the full album. You can set up pre-orders for physical versions of your albums as well, and you can accompany them with the digital download of the album on release day.
There are plenty of ways to create buzz around your upcoming release through Bandcamp.
Another technique that's great for music exposure is to offer it for free or at a discounted rate (just remember, exposure doesn't keep the heat on). Bandcamp lets you create discount codes for anything you sell on your website from digital downloads to buttons with your face on them. You have control over a code's duration, how many codes can run simultaneously, how many times a code has been used, and more. All of this is useful for tracking where your outreach is most effective.
As of now, a discount code can't take 100% of the price off, but there is another option: you can create track and album codes, also known as download codes, to give away your music for free. Every code is unique so you won't have to worry about friends sharing with friends, and your Bandcamp account lets you make 200 before you have to pay for more. These are great for sharing prizes with fans or for promoting your music.
Does Bandcamp have any tools for promoting live gigs?
Using Bandcamp can help you accumulate a fanbase and promote your concerts to your fans.
If you have a gig coming up, whether virtual or live, you can integrate your Bandcamp profile with Songkick—a hub for artists to advertise their tour dates, and for fans to track their favorite artists' upcoming performances. By integrating Songkick into your Bandcamp profile, you can display your upcoming shows on your Bandcamp page. You can also choose to sell concert tickets directly through Bandcamp, and you'll be given a Will-call page of people who have purchased tickets through Bandcamp.
Now that most live performances are conducted virtually, Bandcamp includes a livestream platform option. The platform allows you to sell tickets for these livestreams, and your fans will be notified when you announce an upcoming show. The Bandcamp livestream interface allows you to display your music and merch alongside your live performance, so fans can buy more of your stuff without having to click away from your show. You can enable a chat box on the same page, so fans can make comments or express their admiration for your music while you're singing your heart out.
If you want more specific details on your Bandcamp page and its performance, you have to invest in Bandcamp Pro.
Just like everything else on Bandcamp, you can set the total price of your tickets for live streams, and Bandcamp won't add any annoying service fees or anything; it just takes its 10% revenue share. The livestream function is not yet available to everyone, but Bandcamp will roll it out soon by sending invitations to individual artists. If you want to get live streaming right away, however, you can take initiative and request access from Bandcamp.
How and when will you get paid?
If you don't have a PayPal account, you'll need to set one up to receive payments from your Bandcamp sales. Most Bandcamp artists receive payout with Standard Payments 24-48 hours after a digital sale is made. The 10-15% fee that Bandcamp takes is automatically deducted before it reaches your account. As for physical sales, the purchaser directly transfers the money from their PayPal account to yours, so Bandcamp's 10% fee is tracked on your account and deducted from later sales you make.
All your Bandcamp payments will be administered through PayPal.
Certain artists on Bandcamp receive payout with Enhanced Payments, but Bandcamp has to invite you to this feature. Fans who buy music or merchandise from artists with Enhanced Payments can pay for their items with a credit or debit card. Bandcamp then processes these payments and collects the 10-15% revenue share before making a payout to your PayPal account. Regardless of if you have Standard or Enhanced Payments, fans can pay for your livestreams with credit or debit cards, and you'll receive the payment in PayPal 24-48 hours after the livestream has ended.
What is Bandcamp Pro, and should you get it?
Bandcamp Pro is a paid version of Bandcamp for artists, and it costs $10/month. It lets artists batch upload, meaning you can queue up uploads for your whole album at once rather than uploading each song manually. Another feature Bandcamp Pro offers is targeted messaging. This allows you to target advertisements and messages based on fans' locations, and how much money they've spent on you so far. You can use this feature to thank your supporters, entice those who haven't yet bought anything, or send messages to upcoming attendees.
Bandcamp Pro also lets you give fans access to your private uploads, upload ad-free videos to your page, and customize your web domain. The Pro model also clues you in to more detailed statistics and Google Analytics. You can disable track previews on certain songs of your albums while still having the names displayed, which helps create intrigue.
To get the best features out of Bandcamp, it's really not necessary to pay for Bandcamp Pro. However, if you like the sound of these added benefits, go for it.
What is Bandcamp for fans?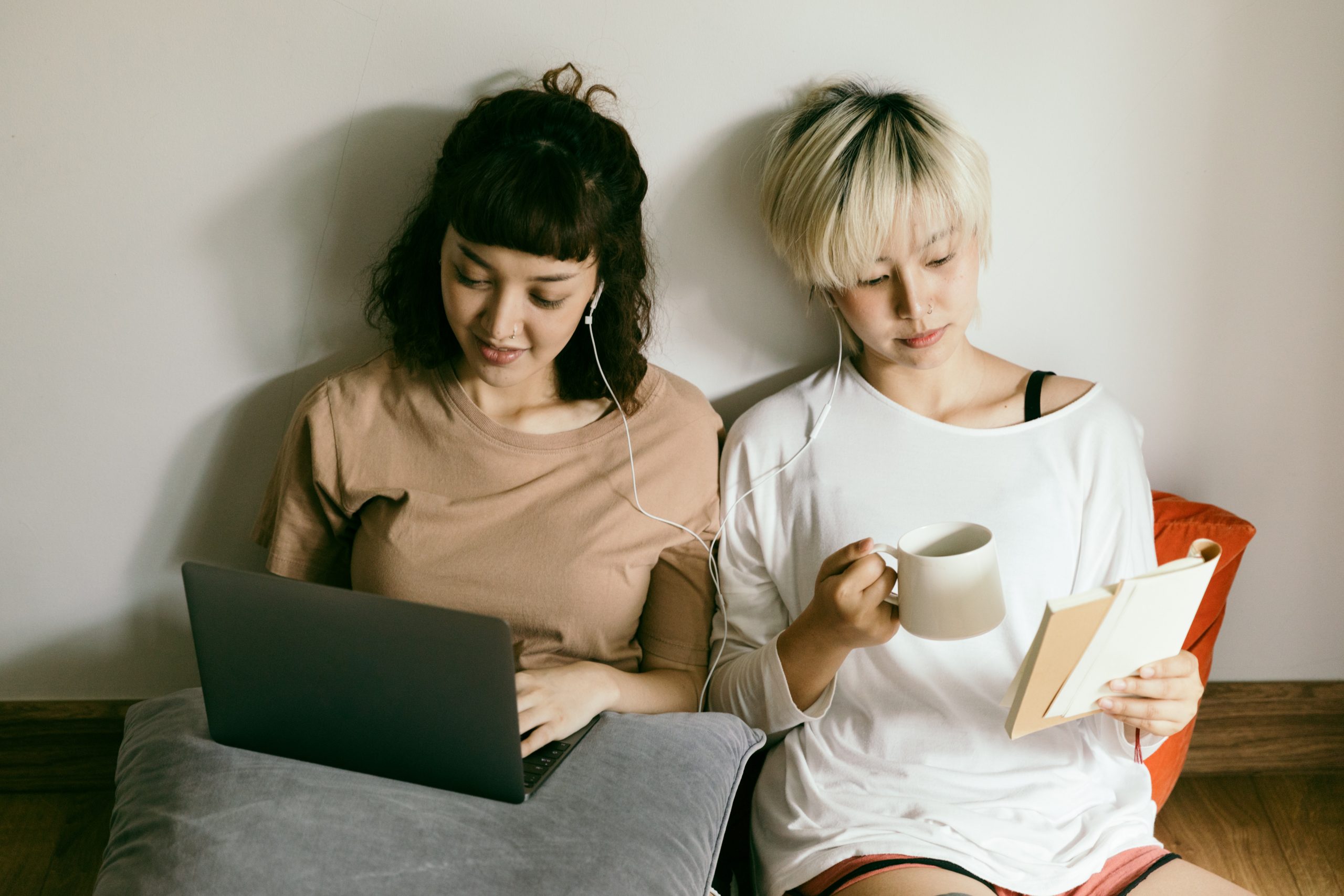 Bandcamp for fans is a great way to discover and support independent artists.
If you're trying to find new music, you should definitely check out Bandcamp for fans. Through the Discover page, you can browse for music by genre, popularity, format, and more. Bandcamp is great for finding music that you wouldn't find in many other places, because it's a platform full of new and independent artists.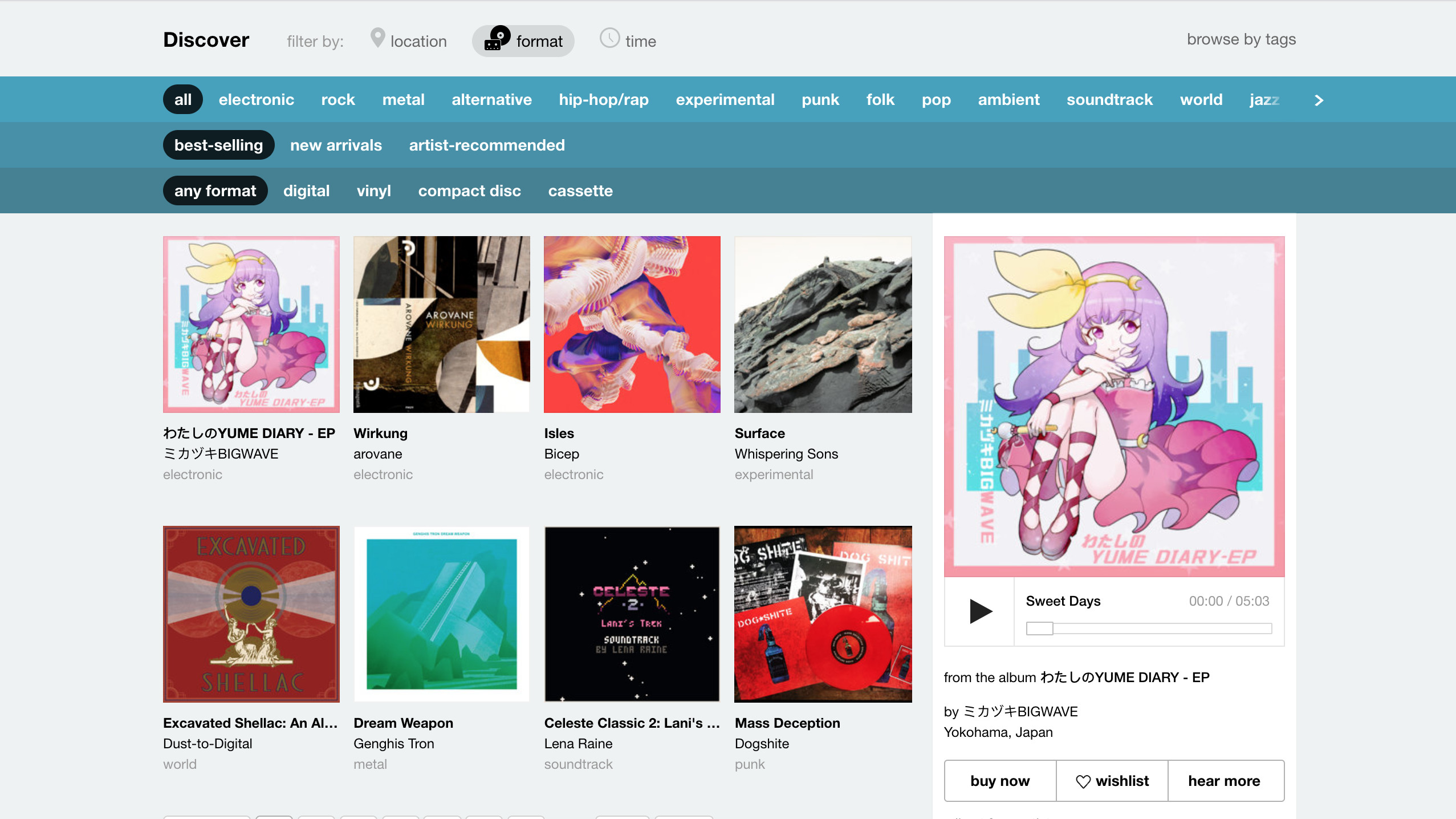 Bandcamp has a very navigable music discovery platform.
As a Bandcamp listener, you can preview songs and create a wishlist of which ones you'd like to buy. When you buy songs, you can stream them limitlessly from the Bandcamp app or webpage. You can also re-download any past purchases you've made at any time. Most purchases have to be made through PayPal, though.
With a Bandcamp for fans account, you can follow artists you like and get notified when they release something. You can also follow other fans to see what they've bought and recommend. A fans account lets you customize your profile as well.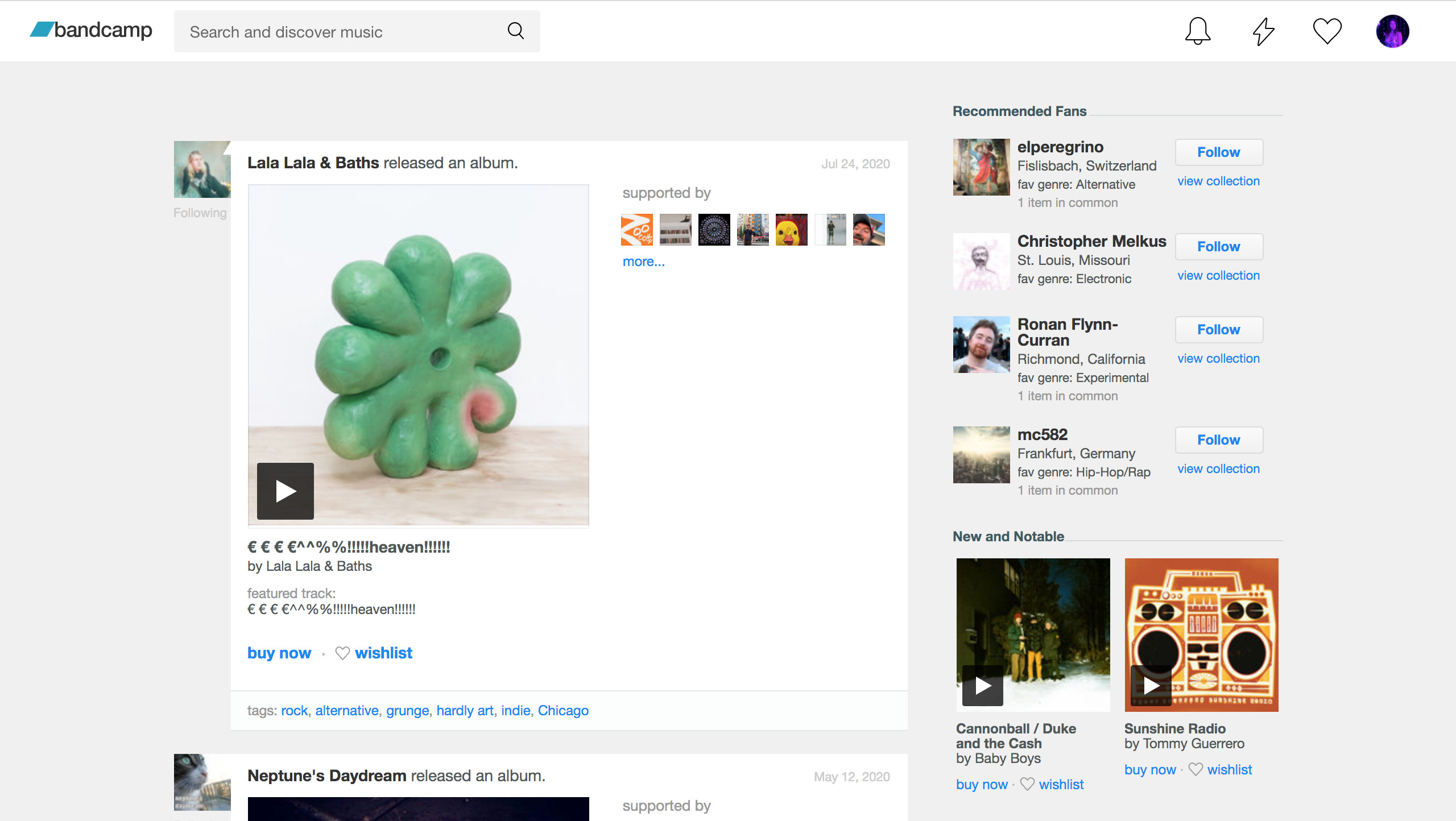 If you have a fan account or have linked your artist account to a fan account, you'll have access to a feed of activity from the artists and fans that you follow.
If you're already sold on opening up a Bandcamp for artists account, don't worry; you can have both a fan account and an artist account operated from the same login. This way you can participate in music sharing and discovery as well as getting your music promoted and sold. Along with displaying your music picks on your fan account page, as an artist, you have access to Bandcamp's Recommended Albums feature. This tool lets you display your top three Bandcamp releases on your artist profile. This is a great way to support fellow artists, and it increases fan engagement. When you do this, you're adding personality to your profile—it's like Spotify's artist playlists.
What is Bandcamp for labels?
If you manage multiple musical artists, you may want to start a Bandcamp for labels account. These types of accounts are like artist accounts with added capabilities, and they cost $20/month for up to 15 managed artists and $50/month for an unlimited number of managed artists. They include premium features like Bandcamp Pro for all the artists managed under the account and streamlined sales management.
Should you use Bandcamp?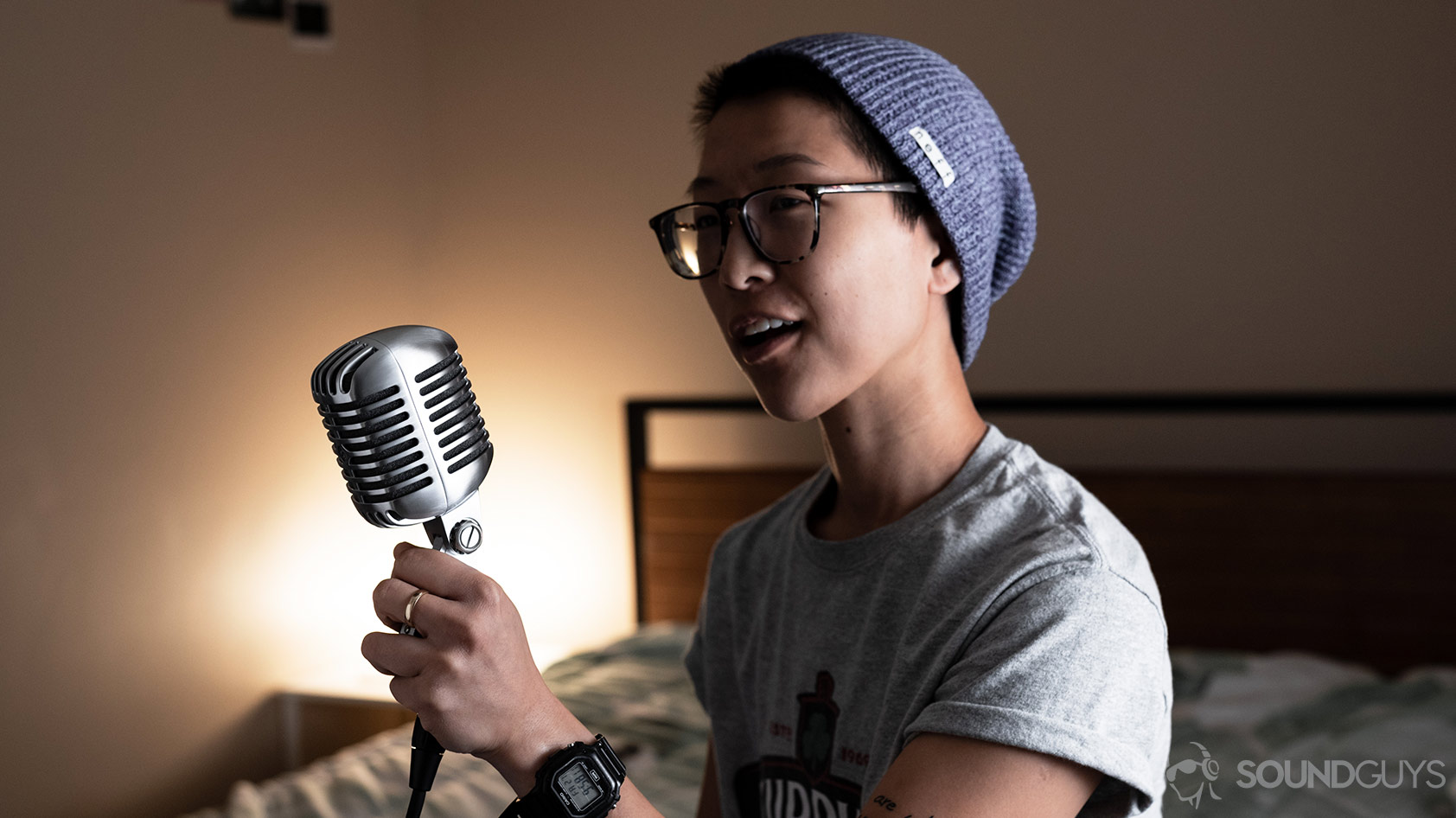 Whether you're an upcoming indie rock star, or a bedroom pop artist, Bandcamp can benefit you.
Every independent musician should be using Bandcamp. After all, it costs you nothing but a little time to start an account and upload music that could eventually gain you both money and fans. The level of freedom and control Bandcamp gives you over every aspect of your musical career is unmatched. Bandcamp is an excellent way to get your music heard, make money off it, and reach loyal supporters.
The only major downside of Bandcamp is that it offers so many tools for artists that you can go for months without discovering all of them—we've done our best to cover the most important ones here. If you don't like the idea of using PayPal to handle most of your transactions, you might be frustrated with Bandcamp. Payment limitations aside, it's a service full of amenable employees and you can always contact its customer service with features you'd like to see.
Are there any alternatives to Bandcamp?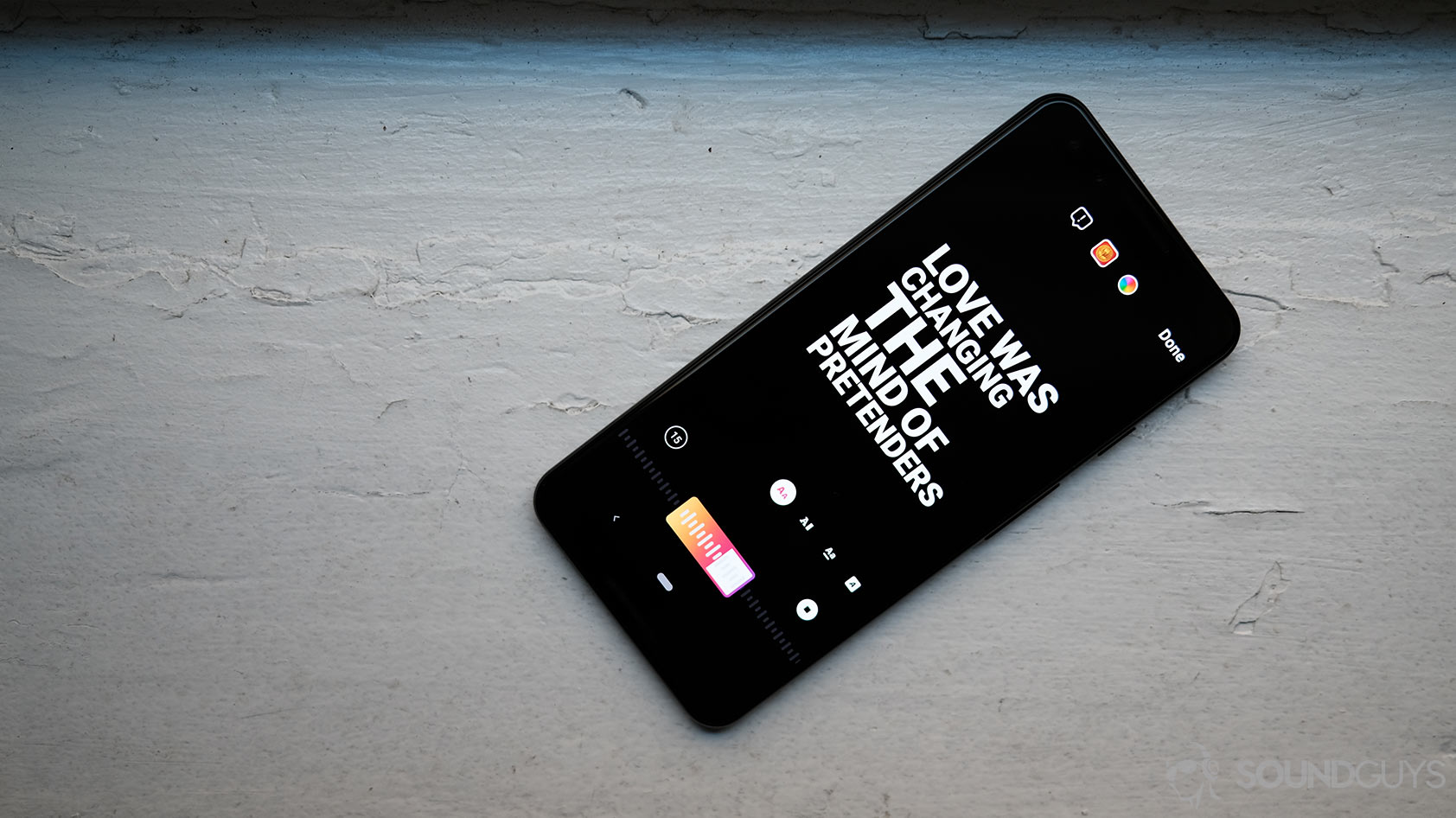 CD Baby partners with Musixmatch, so your song lyrics are available for Instagram stories.
The design of Bandcamp is unique, and there aren't any true alternatives to it. SoundCloud is considered a competitor, but it offers different services and functions. SoundCloud only allows you to share a certain number of free uploads before you have to purchase SoundCloud Pro Unlimited, and you can't set your own pricing on music.
However, SoundCloud does include some features that Bandcamp lacks, such as audio mastering. You certainly shouldn't limit your musical career to just Bandcamp. It's a good idea to use both SoundCloud and Bandcamp to expand your reach, because both sites are very popular with indie music listeners. In addition, Bandcamp doesn't distribute your music, so if you're trying to reach as many sets of ears as possible, you'll want to find a music distribution service like CDBaby or DistroKid to get your music on platforms like Spotify and Apple Music.