All products featured are independently chosen by us. However, SoundGuys may receive a commission on orders placed through its retail links. See our ethics statement.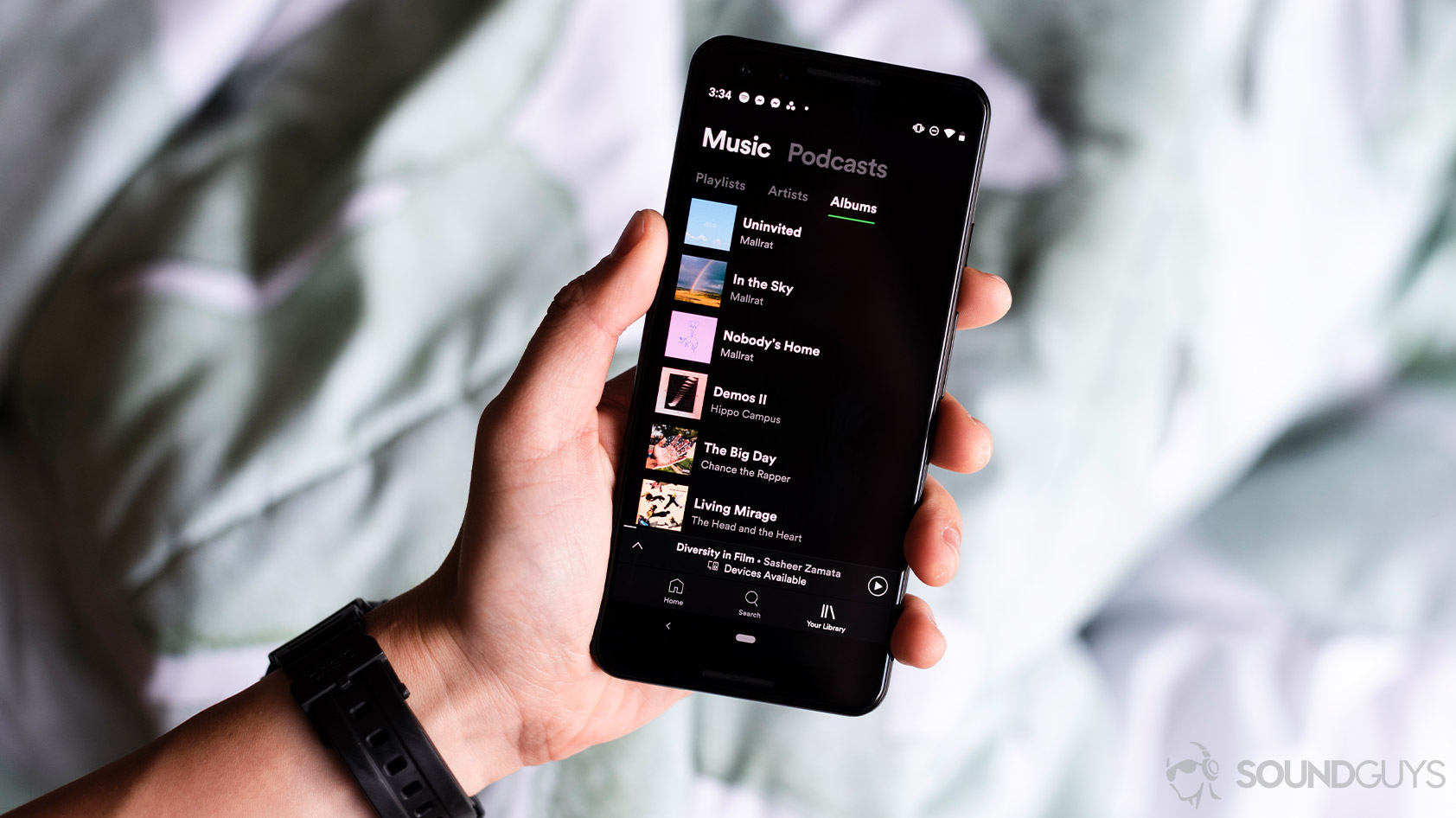 The bottom line
Spotify offers best-in-class features and an intuitive user experiences, paired with an extremely expansive selection of music and podcasts. Unfortunately, it's a bit lacking in the sound quality department if you're looking for audiophile-grade streaming.
Spotify
Spotify offers best-in-class features and an intuitive user experiences, paired with an extremely expansive selection of music and podcasts. Unfortunately, it's a bit lacking in the sound quality department if you're looking for audiophile-grade streaming.
What we like
Great music and podcast selection
Available just about everywhere
Premium brings a ton of features (especially on mobile)
Fantastic playlist features
Music discovery
What we don't like
Free version on Mobile is frustrating
Low bitrate
Rating Metric
Sound Quality
7.0
Value
7.0
Design
9.0
The way we consume music has changed a lot in the last few years, as more and more people transition to streaming their music instead of buying it outright. If one service has become emblematic of that shift, it's Spotify. With over 230 million users, 100 million of which are premium users, Spotify is the most popular music streaming platform around… unless you count YouTube.
With a comprehensive and straightforward user experience, regardless of which platform you use it on, Spotify is the first choice of many when searching for a streaming solution, but how does it stack up?
Editor's note: this Spotify review was updated on November 9, 2022 to include updated pricing information and a brief update on the still-MIA Spotify HiFi feature.
SoundGuys has referral relationships with some streaming services, but not Spotify.
How do you get a Spotify subscription?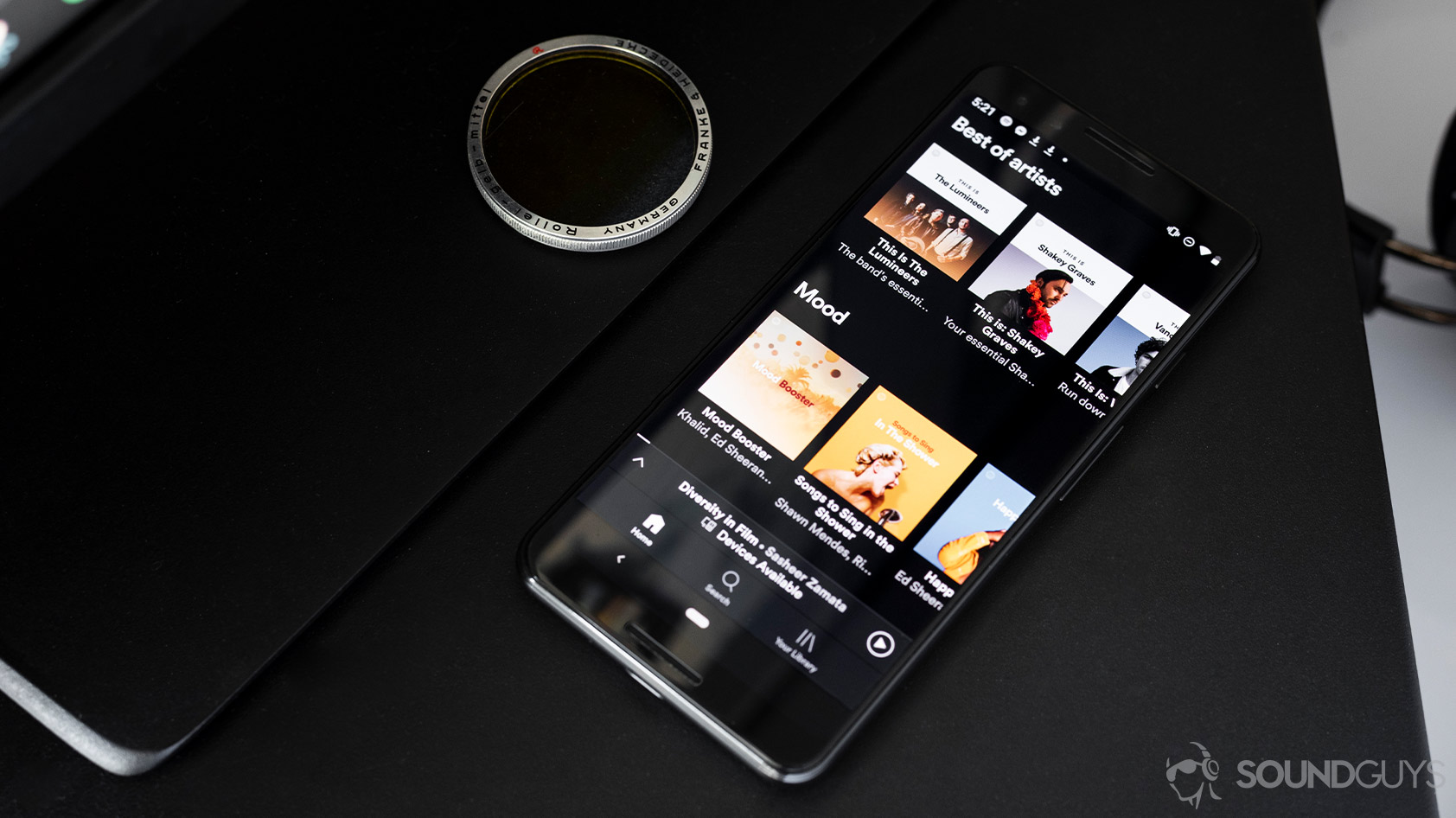 It's easy to get Spotify, whether you pay for it or not. The service offers apps for every kind of device and operating system, whether it be Windows, Android, macOS, or iOS. Simply go to Spotify's website, or the device's appropriate app store, and download the app. However, to use the service, all you have to do is create an account, or link a Google or Facebook account. You can even just stream from Spotify's website if you'd rather not have one more app to manage.
How much does Spotify cost?
With any streaming service, music or otherwise, the money question often factors prominently into the structure of the service. Spotify offers free and premium services, and depending on the devices you use, you may never need to spend a dime on it.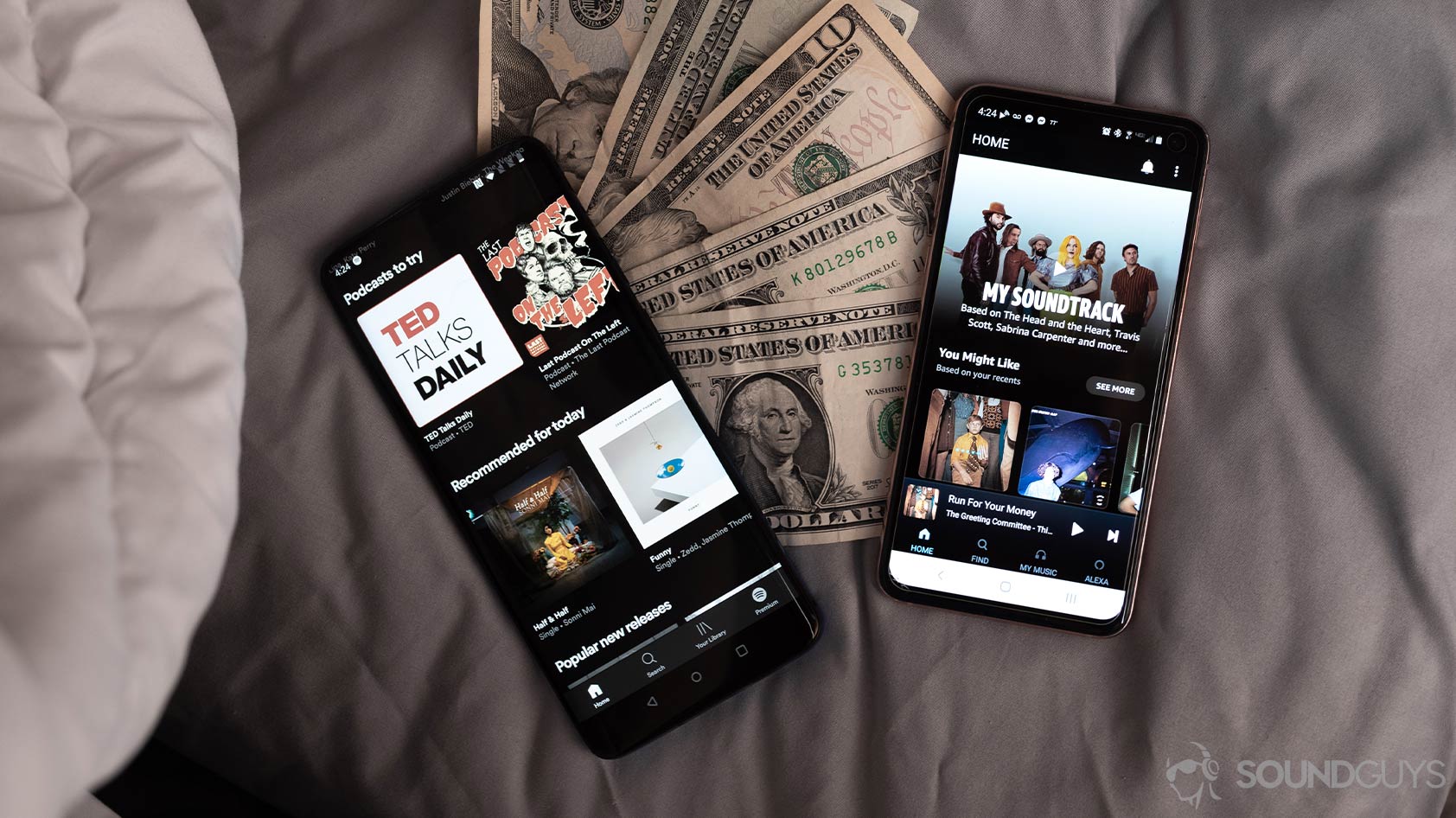 Amazon Music HD is more expensive than Spotify, and doesn't offer a student rate.
On Windows or MacOS, you can use the complete service for free. Listen to as many songs or podcasts as you like, create endless playlists, and take advantage of Spotify's often impressive discovery algorithm—all it will cost you is the time it takes to occasionally hear an ad or two that seems to have been designed to be as annoying as possible to listen to.
Once you get into the mobile apps, the free experience becomes a little narrower in scope. You can only play liked songs playlists on shuffle, and you only get so many skips per day.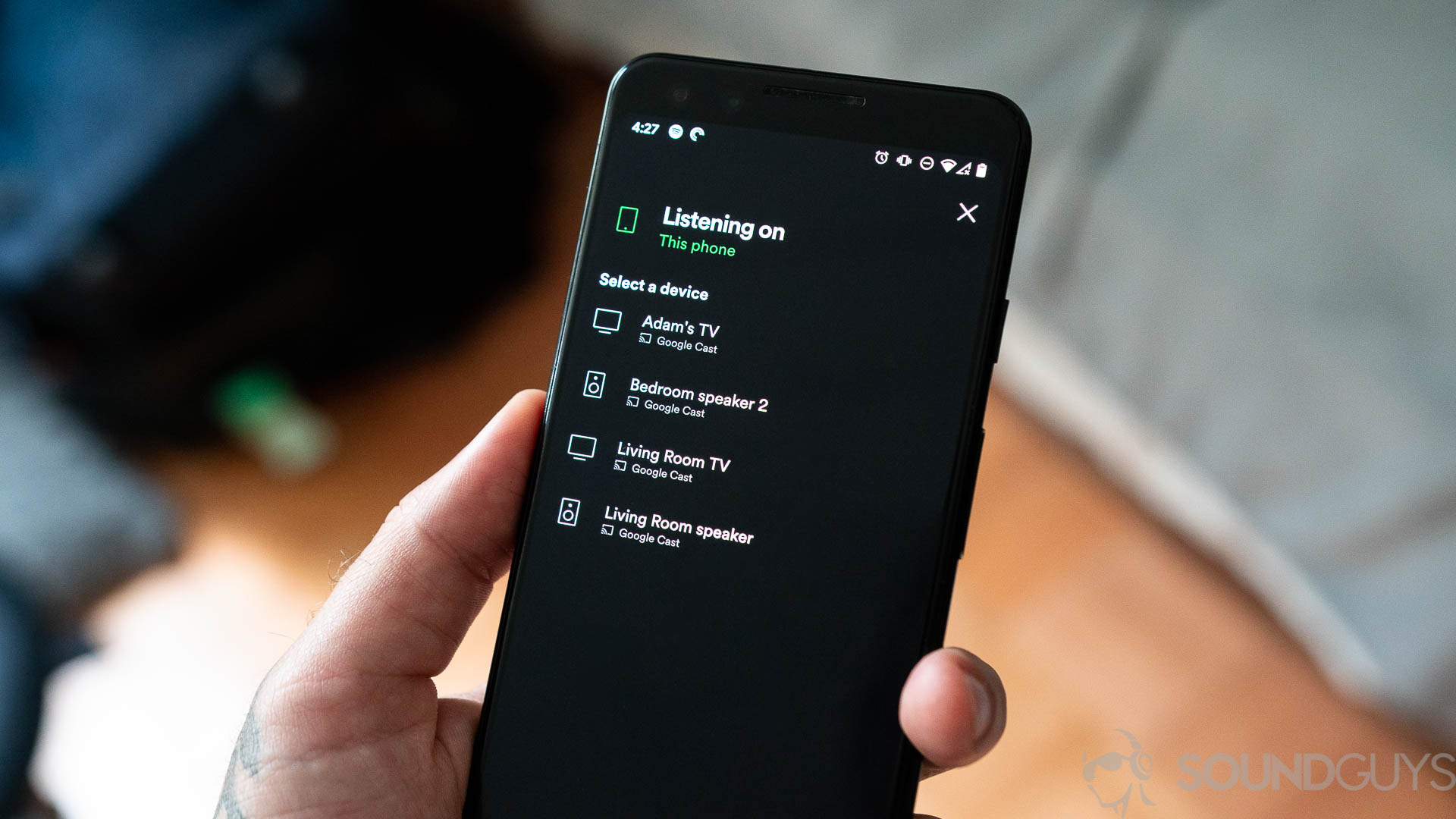 Spotify and YouTube Music both have the option to cast, but they're not compatible with everything.
Spotify's premium offering will run you $9.99 USD per month, and takes all those restrictions and ads away. The mobile experience falls more in line with the desktop one, and a number of additional features unlock.
Depending on which country you live in, Spotify also has additional premium subscription deals. A Spotify Duo subscription gets you two premium accounts for one monthly payment of $12.99 USD. Spotify Premium Duo is available in dozens of markets across the globe. A family subscription allows for up to 6 accounts for $15.99 USD/month. Additionally, if you're a full-time student at a university in certain countries, you can get a student discount, bringing your monthly total down to $4.99 USD.
What content can you find on Spotify?
Spotify isn't just about music, you can find a ton of content audio content as it has one of the widest music and spoken-word content libraries.
Music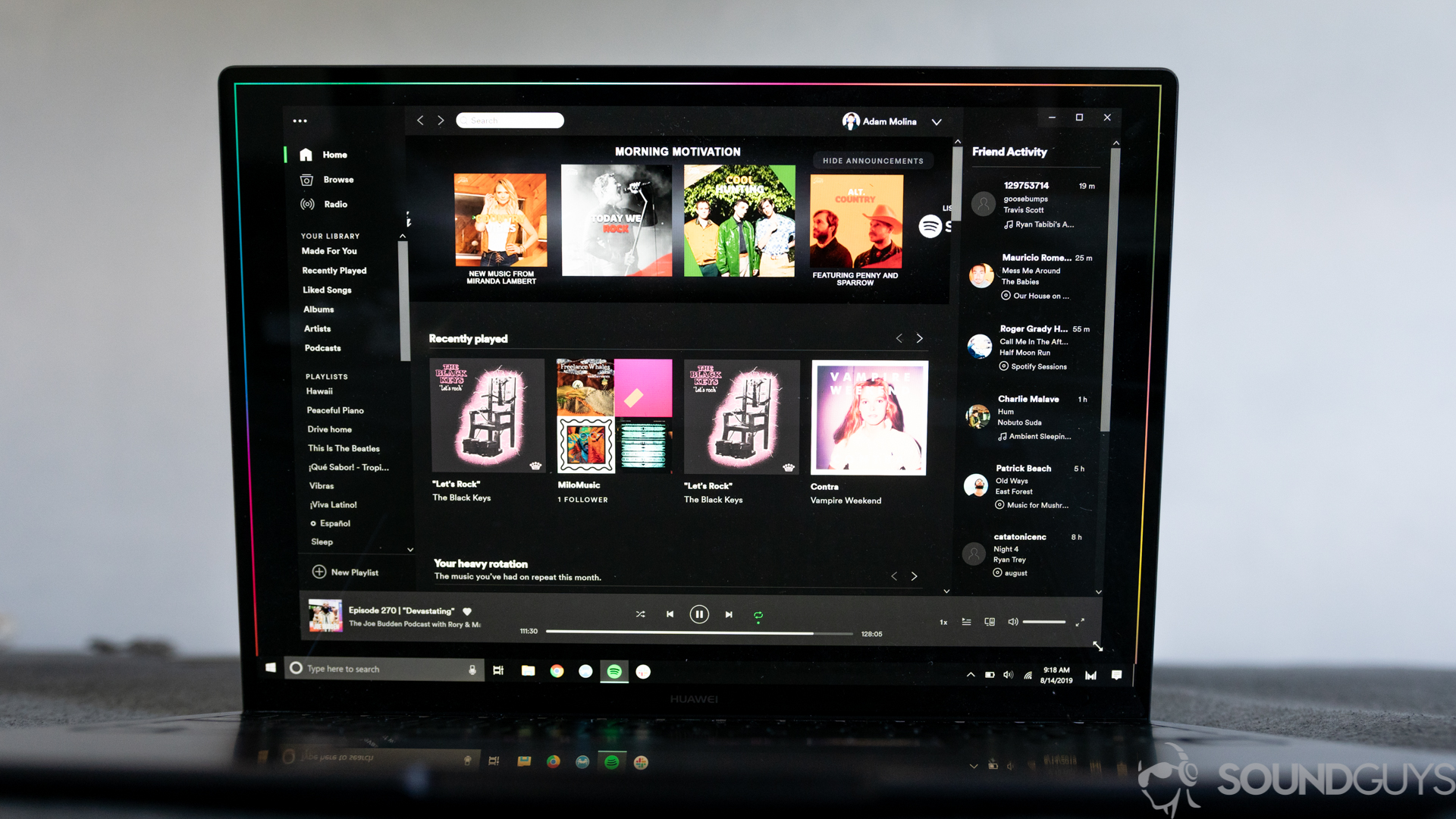 The Spotify desktop app has a social column on the right-hand side of the window.
Spotify's music selection is pretty staggering—according to the company, it includes more than 50 million tracks. Whether you're looking for today's top pop hits, or a niche band from your hometown that only released an EP a few years ago, there's a good chance you can find it. Even major acts notoriously protective of the rights to their music have made it to the service, like Prince or The Beatles.
Non-English music can sometimes be a little harder to find, but most major acts will likely be on the service. Here in Canada, there's an exceedingly wide variety of Francophone music, and up-and-coming international acts like Mdou Moctar were readily accessible too.
Spotify Premium supports a maximum streaming quality of 320kbps on the desktop and mobile apps, while its free tier is limited to a max quality of 160kbps. On February 22, 2021, Spotify announced a new membership tier: Spotify HiFi, and claimed it would become available later in 2021. Little is known about Spotify HiFi except that it will offer lossless audio playback, which positions it directly against the likes of Amazon Music HD, Qobuz, and Tidal HiFi. Apple Music spiced up the pot when it announced support for lossless playback all the way up to 24bit at 192kHz.
As of November 9, 2022, we have not heard any updates about Spotify HiFi or when it is supposedly set to release. The company stated that it was still working on the feature in January 2022, but didn't share any timing details.
Podcasts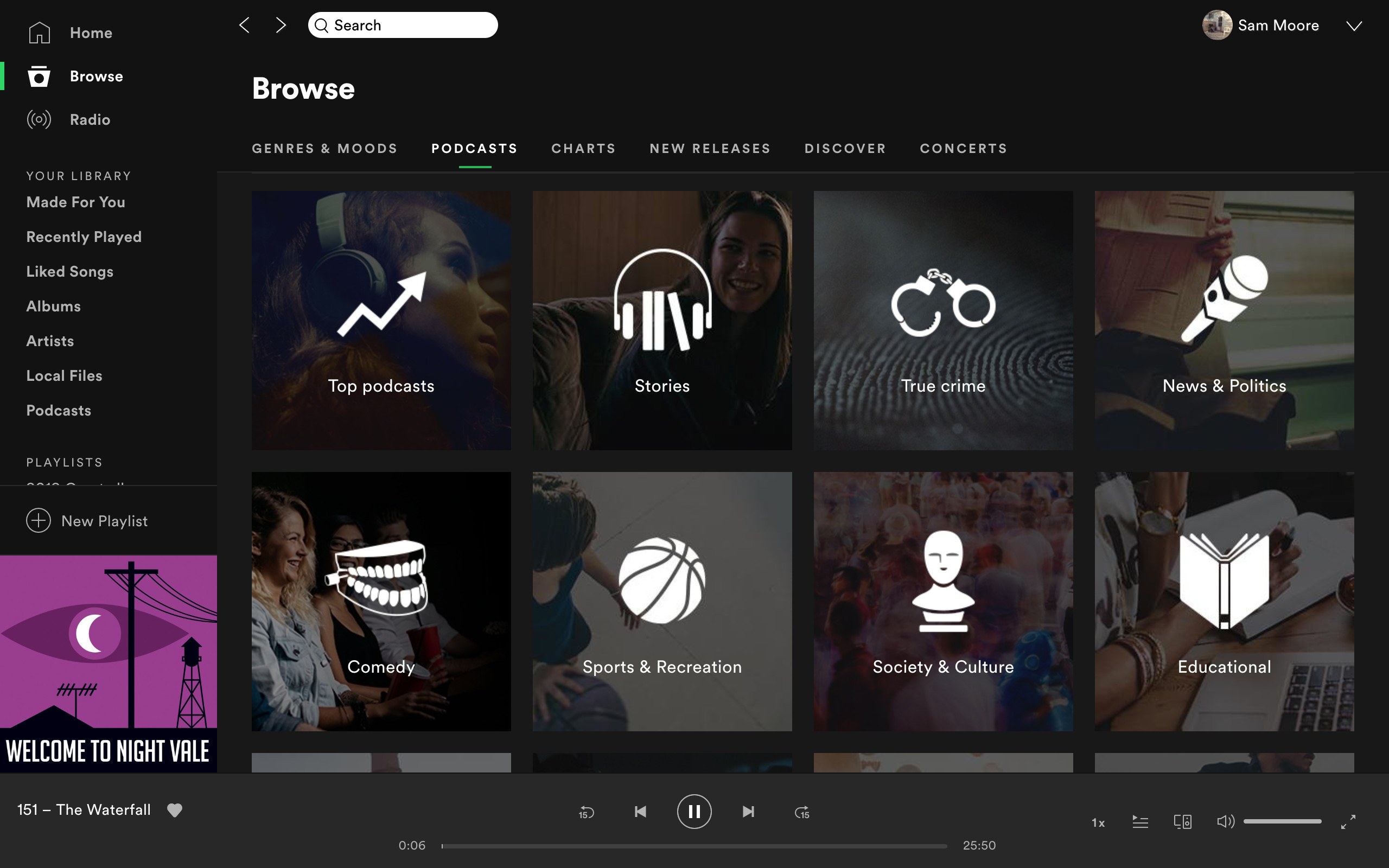 Spotify's Podcast tab offers various categories for whatever topic you're in for.
On top of music, Spotify has a similarly expansive selection of podcasts. Chances are, if there's a show you download from iTunes or Google Podcasts, it'll be available to stream on Spotify. All the big podcasts are there, whether you're looking for mainstream hits like Serial or WTF with Marc Maron, actual play podcasts like Critical Role and the Adventure Zone, or explainers like Twenty Thousand Hertz and Dan Carlin's Hardcore History.
Podcast quality is equivalent to 96kbps over Ogg Vorbis when streamed over any device. Quality gets a nice bump, however, when you use the web player which supports 128kbps audio playback.
For a brief hopeful moment, Spotify even started adding comics to its stable of content. However, the service's addition of six Archie motion comics turned out to be a promotion for the CW's Riverdale, done in partnership with Nerdist. You can still watch/read them, but don't expect to see Superman or Captain America popping up anytime soon.
If you're jonesing for some comics goodness, there are a host of scripted Marvel podcasts available to stream, including the excellent series Wolverine: The Long Night.
What's it like to use Spotify?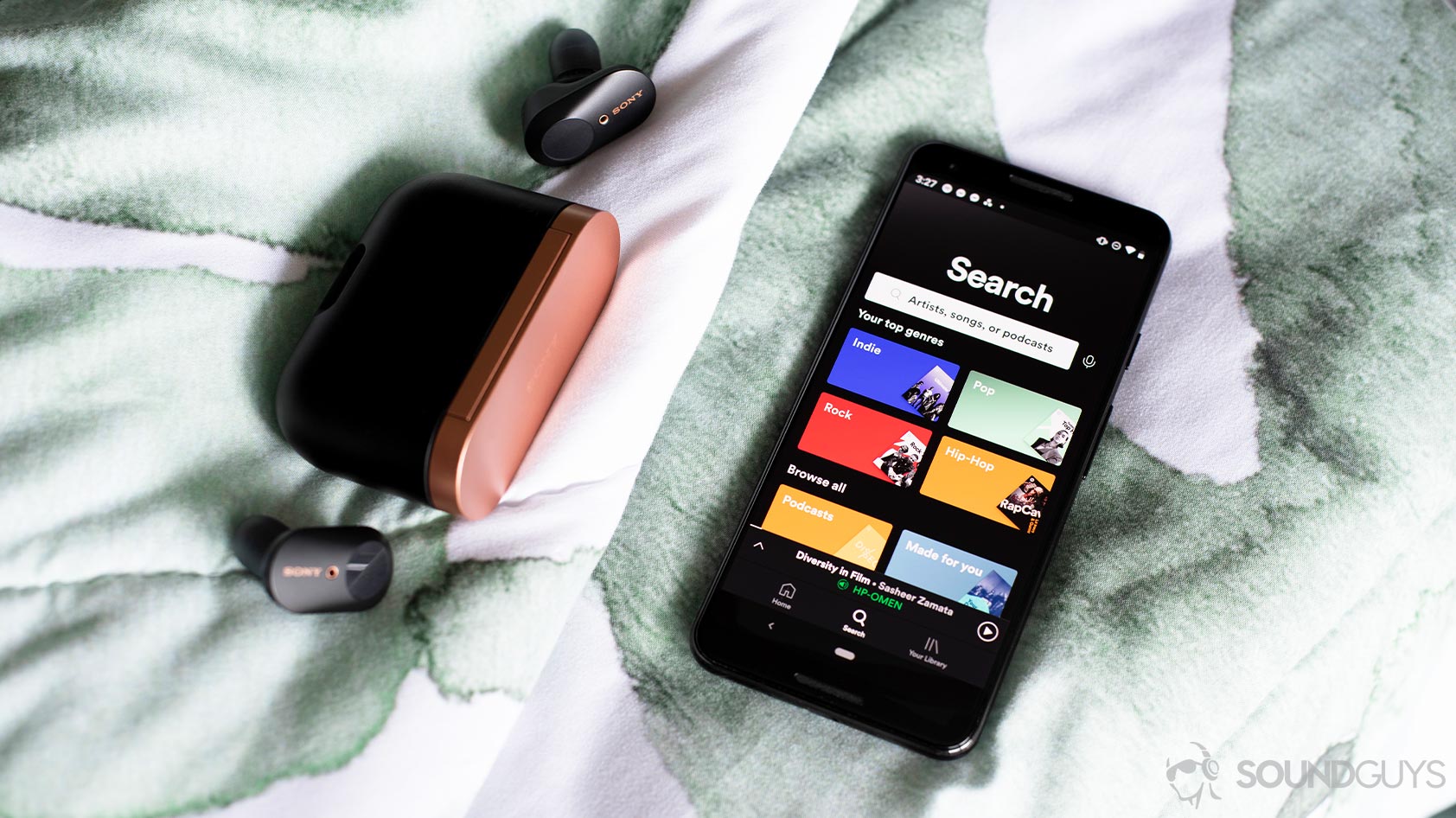 The search menu combines with the desktop app's browse function on mobile, with Discover functions listed alongside various genres and moods.
Given how much content it offers, using Spotify is remarkably straightforward. In the desktop app, everything is laid out plainly. Three main navigation options sit on the left—Home, Browse, and Radio. Beneath that, you can scroll through the various parts of the Your Library and Your playlists sections. And that's about it for navigation—let's have a look at what you'll run into in each section.
Home
The Home section offers a bog-standard landing page for any service like Spotify. On it, you'll find popular, official playlists featuring big hits in popular genres like hip-hop and country, as well as the biggest hits for the country you're streaming from. Scrolling down past that, the Home page offers a smattering of algorithmically generated playlists made of songs you've liked and listened to a lot, as well as lists of what you've been listening to recently. Past that, there are new playlists and artist recommendations based on the kinds of music you've been listening to, as well as recommendations based on the kinds of music your friends have been listening to.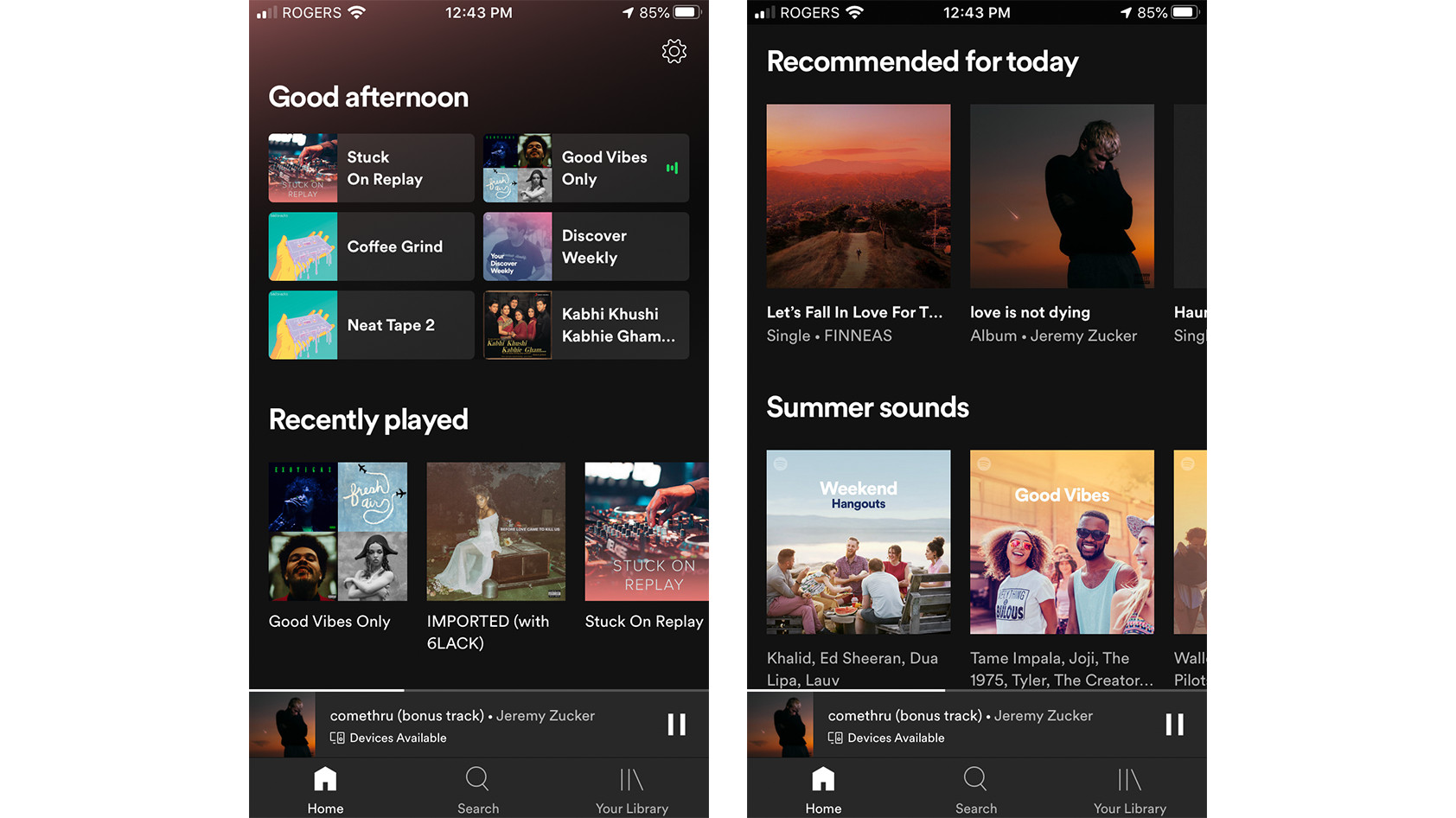 Spotify's clean user interface puts your content at the forefront before giving you recommendations.
Whether you're using mobile or desktop, the Home page essentially offers a summary of your Spotify experience, with a little of what you've and a little of what you might be looking for.
Search
The Search tab (formerly labeled "Browse") is similarly straightforward. There are buttons that categorize music based on genre, popularity, and more. The main Search page displays an assortment of categories off the bat, from genres like rock, hip-hop, and K-pop, to moods like chill, dinner, or summer. The mobile app looks almost exactly the same. It's all pretty self-explanatory, at least until you get to the Discover tab.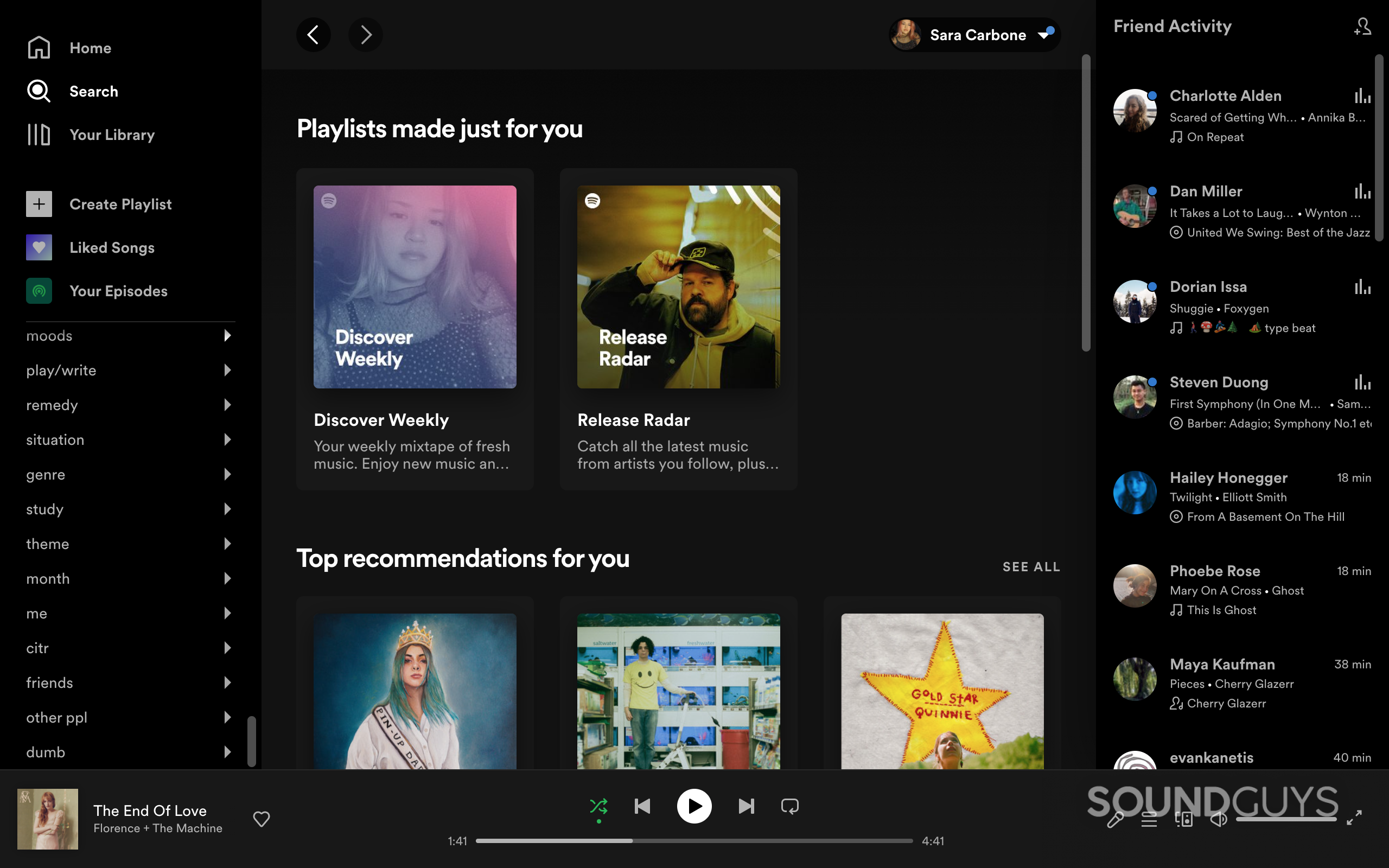 The Discover tab is a great place to spend an afternoon.
Discover is one of the more interesting features of Spotify, and it gets better the more you use it. Essentially, Discover is where all the algorithm-based recommendations Spotify comes up with live. On the page, there are all sorts of lists of artists and albums generated based on what you're listening to. Release Radar compiles new releases from all artists you've chosen to Follow, updating once a week. And, at the top of the page rests the crown jewel of Spotify's recommendation system, the Discover Weekly playlist. Each week, the playlist refreshes with singles culled from your recommendations, all rolled together in one place.
Through my very long time using Spotify, the Discover Weekly playlist has grown from seemingly random recommendations to an indispensable tool for finding new music. However, this really depends on listening to a wide variety of music over a pretty long period of time. In my experience, there are just as many people who view the discover playlist like I do, as people who listen exclusively to Lamb of God, Iron Maiden, and a smattering of Euro house music, and finds Discover completely useless.
If you already know exactly what you like, and you're not looking for anything other than that, Discover probably won't do much for you. You can always just use the search function to find the bands you want—it works well and shouldn't let you down. For everyone else, a little diligence in building out a listening history can pay dividends.
Your Library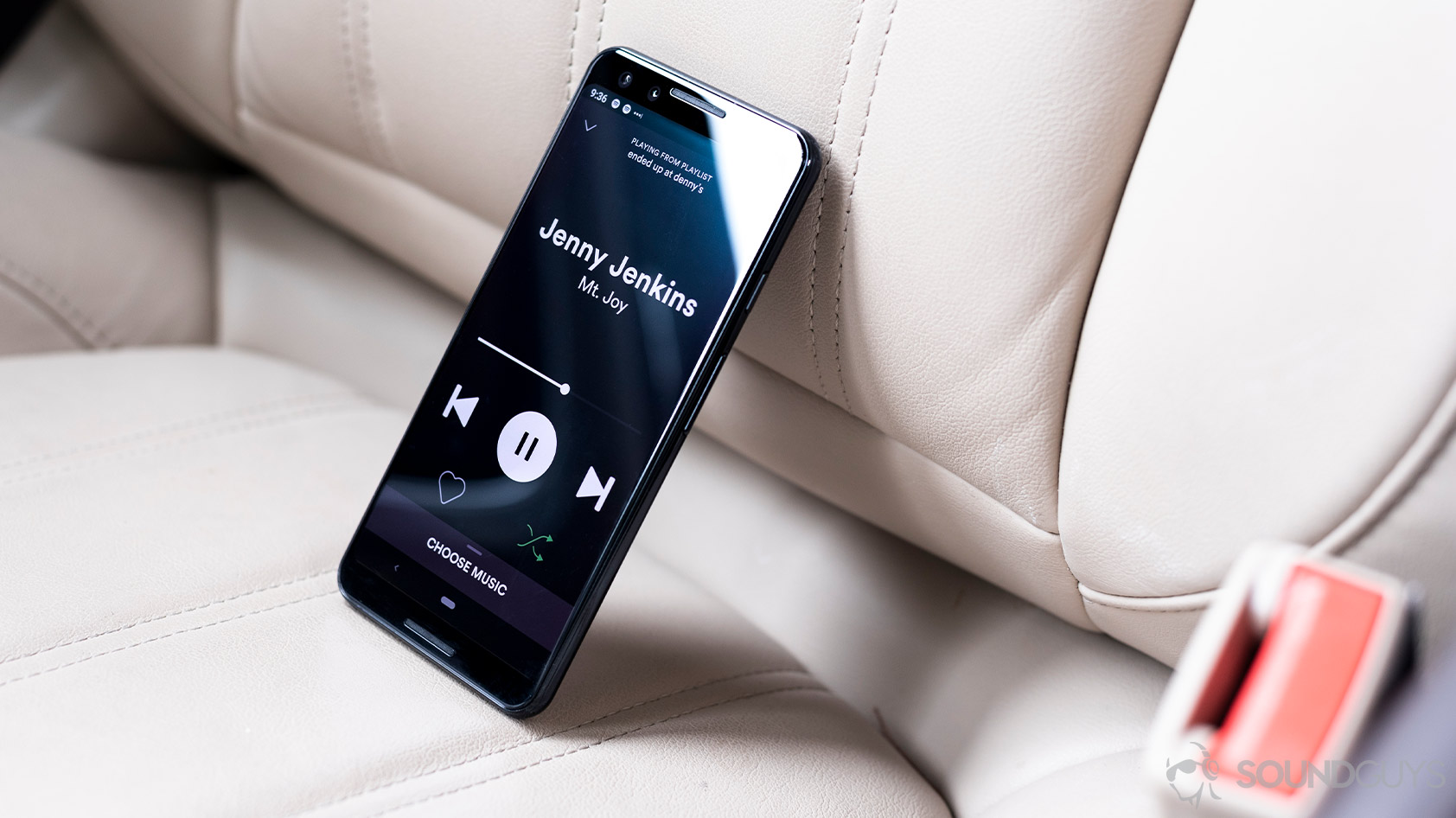 Car view simplifies the interface, so distractions are lessened.
The Your Library section is exactly what it sounds like. Every song on the service displays a little heart icon next to its name, and clicking it sends the song to your Liked Songs page. The Albums, Podcasts, and Artists pages function basically the same as the Liked Songs page, only for albums, podcast, and artists—go figure.
Also in the Your Library section is the Local Files page, which lets you listen to your downloaded music from outside Spotify through Spotify's interface. This is available on both the desktop and mobile versions of the Spotify app.
Playlists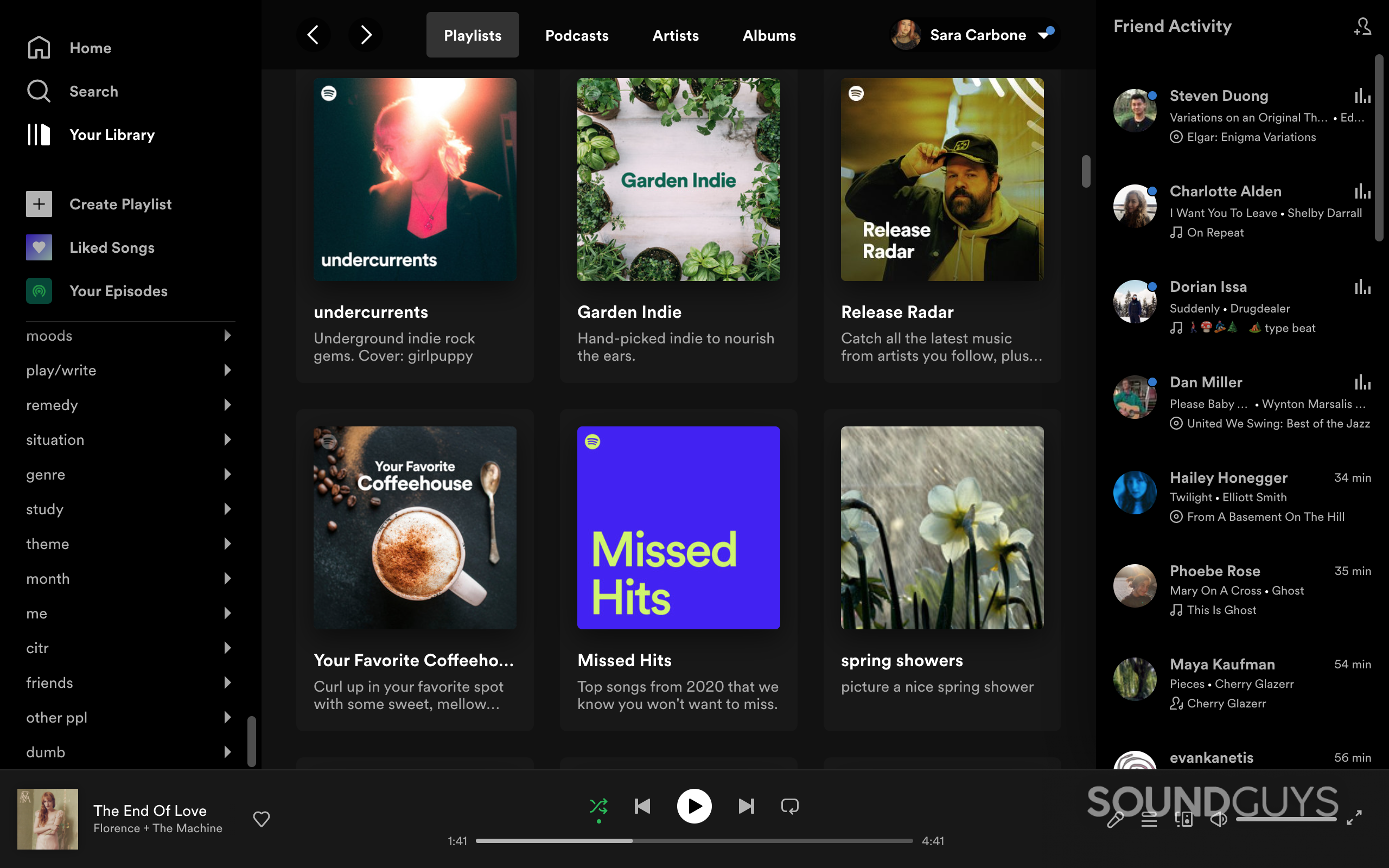 The Playlists tab is a great place to view the playlists you've created and liked.
The playlists section plays host to all the playlists you've created, as well as the ones you've added to your library.
Creating a playlist is easy—click the New Playlist button, enter a title, and you're good to go. The button is on the left in the desktop app, and at the top of the Your Library tab of the mobile app. From then on, all it takes is right clicking a song, or tapping the three dots next to the name, and adding to your playlist. Adding someone else's playlist to your library is just as easy, just go to the playlist and hit the heart symbol.
Radio
Spotify algorithmically creates radio based on every song, album, artist, or playlist on its platform. So, if you're listening to Bon Iver and want to find similar artists, the artist radio function will do that for you. And, if you're creating a playlist of a certain vibe and want to find more songs that fit said vibe, the playlist radio function will do that for you. To find these Radios, click on the ellipse next to a song, album, or playlist, and then click "Go to radio".
Social
Spotify has a social media aspect to it. You can follow your friends' accounts and view their public playlists as well as their live listening activity, complete with the playlist name or album they're listening from. If publishing your listening activity sounds creepy to you, you can turn the function off.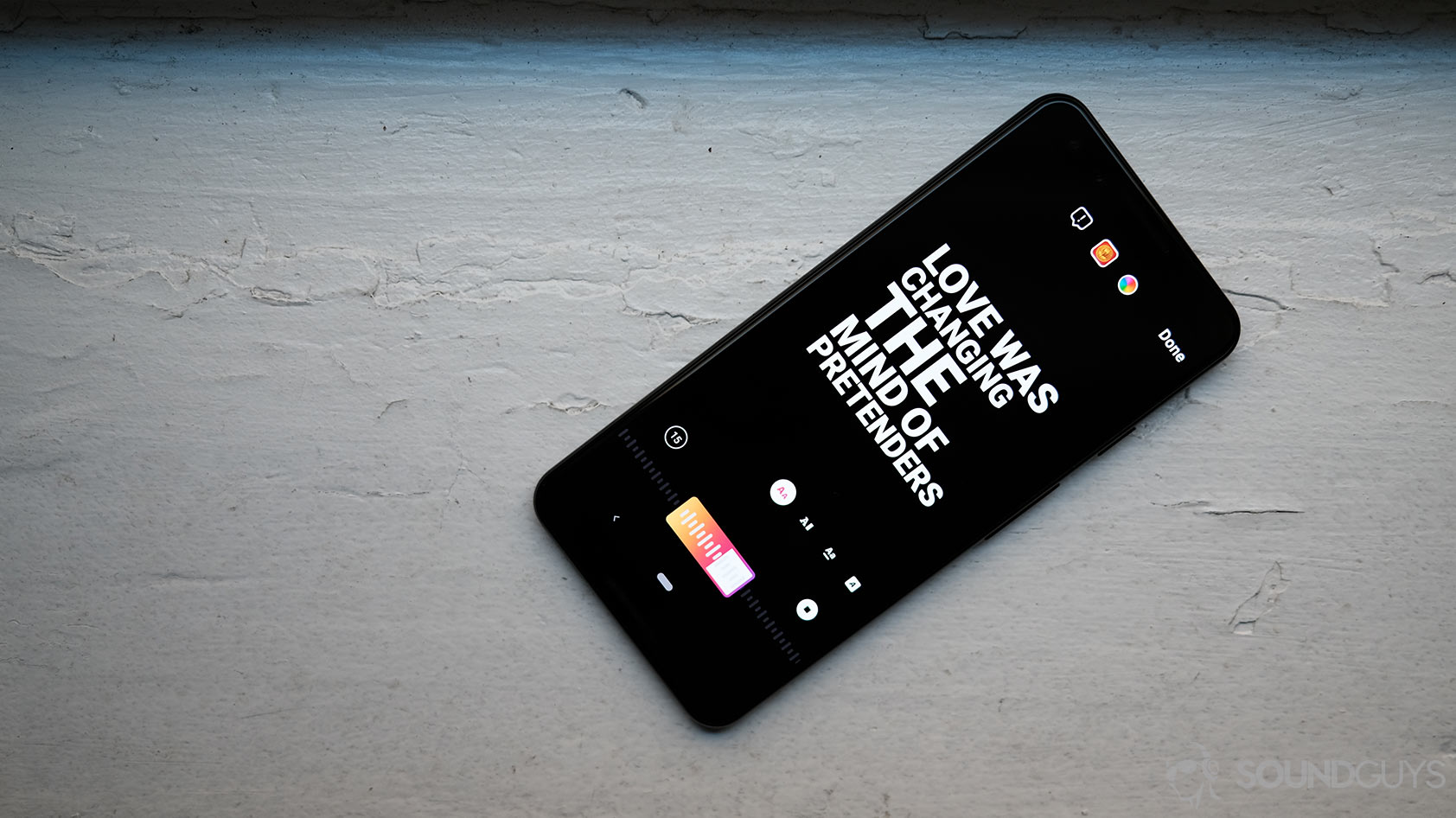 CD Baby partners with Musixmatch, so your song lyrics are available for Instagram stories.
If you're interested in creating a playlist with another person or persons, you can also create collaborative playlists. As long as someone has the link to the playlist, they can contribute songs to it.
Upcoming concerts
Spotify makes it easy to keep track of upcoming concerts for any artists you follow. From the desktop application, go to "Search." Then select "Concerts". The next window opens with a chronological list of nearby concerts. Clicking on a specific concert reveals the date, time, and place of the show. The "find tickets" button opens a window in your default browser, so you can get tickets on the spot. It's a little clunky, but works well, and is a great way to get an aerial view of upcoming shows.
Lyrics
Both the mobile and desktop app display lyrics for singing along or deciphering what your favorite singer is saying.
Spotify more recently added a feature that displays the lyrics of a song, as long as the artist has uploaded those lyrics to accompany their release. You can view these regardless of if you're using the desktop or mobile app, and you can also search for songs by typing their lyrics into the Search bar.
Can you use Spotify across platforms?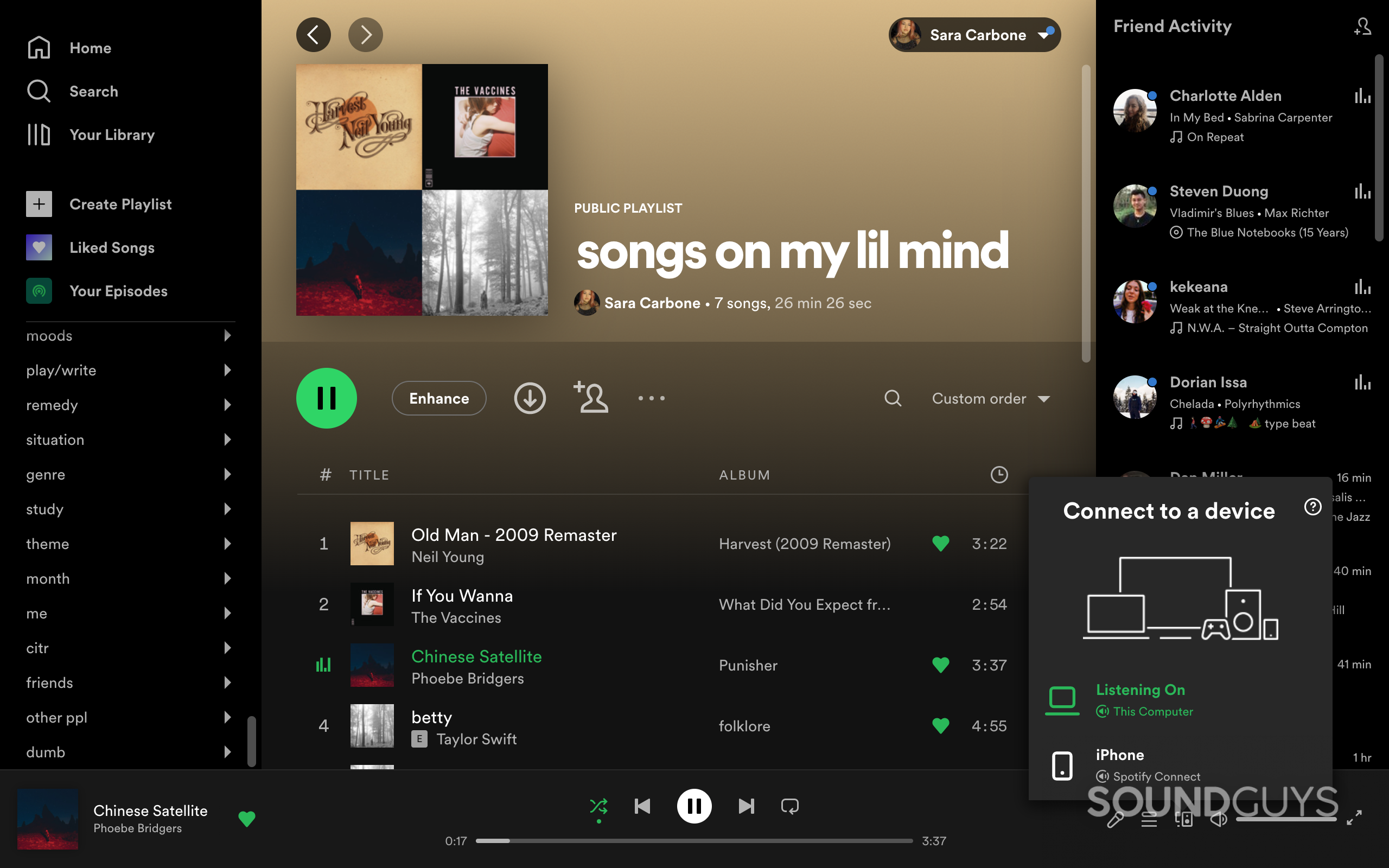 You can choose what device you want Spotify to output audio to.
As I mentioned earlier, Spotify works on just about every device under the sun, from your laptop, to your phone, to your Playstation 4. If you're a premium subscriber (more on that in a bit), the mobile app can do everything the desktop one can, and often the two can work in tandem. Whatever version of Spotify you're using, a Devices Available button sits just to the right of the playback controls, and lets you swap between whatever devices are currently running the app using your account.
You can only play music on one device at a given time, but this isn't inherently a bad thing. If you're standing across a room from your computer playing music, you can use the app on your phone as a remote to change the song. It's a bit gimmicky, but it can be handy if you're feeling lazy—or if you want to prank someone in another room.
Is Spotify Premium worth it?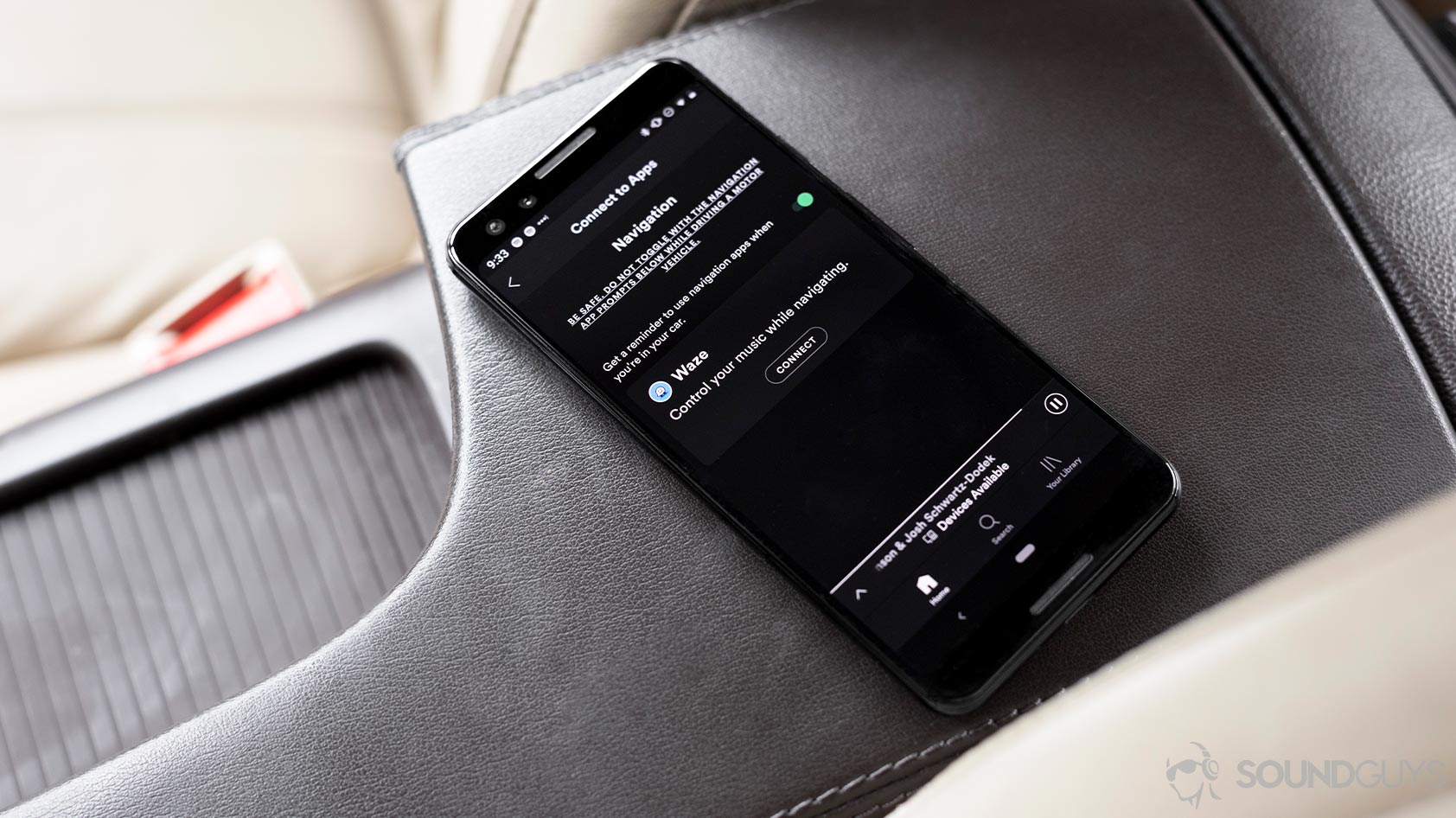 Spotify plays nicely with Google Maps.
Depending on how you plan to use Spotify, upgrading to premium can offer a pretty significant improvement in your experience. Premium brings a swath of additional features, like 320Kbps streaming, downloading music for offline listening, and of course, you can stream as much ad-free music as you like.
If that sounds a little light for $9.99 USD, frankly, it is. If you're primarily a PC user of Spotify, getting rid of the ads is probably the biggest reason to get premium. The real value comes from the mobile side.
Streaming Service
Max streaming quality
Supported Formats
Spatial audio option

Streaming Service

Qobuz


Max streaming quality

24bit / 192kHz


Supported Formats

AIFF, ALAC, FLAC, WAV, WMA Lossless


Spatial audio option

No


Streaming Service

Amazon Music Unlimited


Max streaming quality

24bit / 192kHz


Supported Formats

FLAC, MP3


Spatial audio option

Yes


Streaming Service

Tidal HiFi Plus


Max streaming quality

24bit / 192kHz


Supported Formats

AAC, ALAC, FLAC, MQA


Spatial audio option

Yes


Streaming Service

Deezer HiFi


Max streaming quality

16bit / 44.1kHz


Supported Formats

FLAC


Spatial audio option

No


Streaming Service

Spotify Premium


Max streaming quality

320kbps


Supported Formats

AAC, Ogg Vorbis


Spatial audio option

No


Streaming Service

Apple Music


Max streaming quality

24bit / 192kHz


Supported Formats

AAC, ALAC


Spatial audio option

Yes


Streaming Service

YouTube Music Premium


Max streaming quality

256kbps


Supported Formats

AAC, OPUS


Spatial audio option

No


Streaming Service

SoundCloud Go+


Max streaming quality

256kbps


Supported Formats

AAC


Spatial audio option

No


Streaming Service

Slacker Radio


Max streaming quality

320kbps


Supported Formats

MP3


Spatial audio option

No


Streaming Service

Pandora


Max streaming quality

192kbps


Supported Formats

AAC


Spatial audio option

No


Streaming Service

Spotify Free


Max streaming quality

160kbps


Supported Formats

AAC


Spatial audio option

No


Streaming Service

Deezer Free


Max streaming quality

128kbps


Supported Formats

MP3


Spatial audio option

No

The free version of Spotify on mobile, in a word: sucks. You can stream music just fine, but get very little control over which songs you hear. Most playlists and your liked songs list are locked to shuffle mode, and you can only skip songs a handful of times per hour. The limited skips wouldn't be so much of a problem if you were just listening to an album you really like, but when it's all on shuffle, you never know when a song you're just not in the mood for will pop up. Also, again, the ads are simply unbearable to listen to, with car horns voiced over by "you should buy premium".
A premium subscription brings the mobile experience more in line with the desktop app. The app allows for all the normal controls over music and song selection, along with the additional features mentioned earlier. In fact, those features, particularly being able to download songs, are especially useful on mobile.
Being able to download songs (rather than stream them over a mobile network) makes Premium extremely useful for anyone without an unlimited data plan—especially runners and other outdoor exercisers. It's rather uncommon for computers, even laptops, to spend a lot of time without a steady internet connection, so the inability to download music on the desktop version isn't as pertinent of an issue.
| Digital Service Provider | $ Per Stream |
| --- | --- |
| Peloton | $0.03107 |
| iHeartRadio | $0.01798 |
| Amazon Music Unlimited | $0.01123 |
| YouTube Music/Premium (formerly YouTube Red) | $0.01009 |
| Napster/Rhapsody | $0.00916 |
| Tidal | $0.00876 |
| Apple Music | $0.00675 |
| Deezer | $0.00562 |
| Amazon Prime Music | $0.00426 |
| KKBox | $0.00408 |
| Spotify | $0.00348 |
| Loen | $0.00235 |
| Pandora | $0.00203 |
| YouTube | $0.00154 |
| Yandex LLC | $0.00109 |
| Vevo | $0.00083 |
| UMA | $0.00022 |
| YouTube Content ID | $0.00022 |
Additionally, if you're someone who values the artists they like, Spotify notably pays more per-stream when the person listening is a premium user. Given how much (or how little) Spotify's per-stream payout is on average, that can mean a lot.
Should you get Spotify?
These days there are a lot of streaming services competing for your attention. Apple Music now offers lossless playback, and Spotify HiFi is still nowhere to be seen, despite being announced over a year ago. Even Youtube offers a service if you're looking for something more visual. However, Spotify still offers the best deal around. Its playlist sharing and collaboration features are more extensive, and more straightforward than its competitors. It offers no-ad streaming to Premium users, along with a host of other convenient features.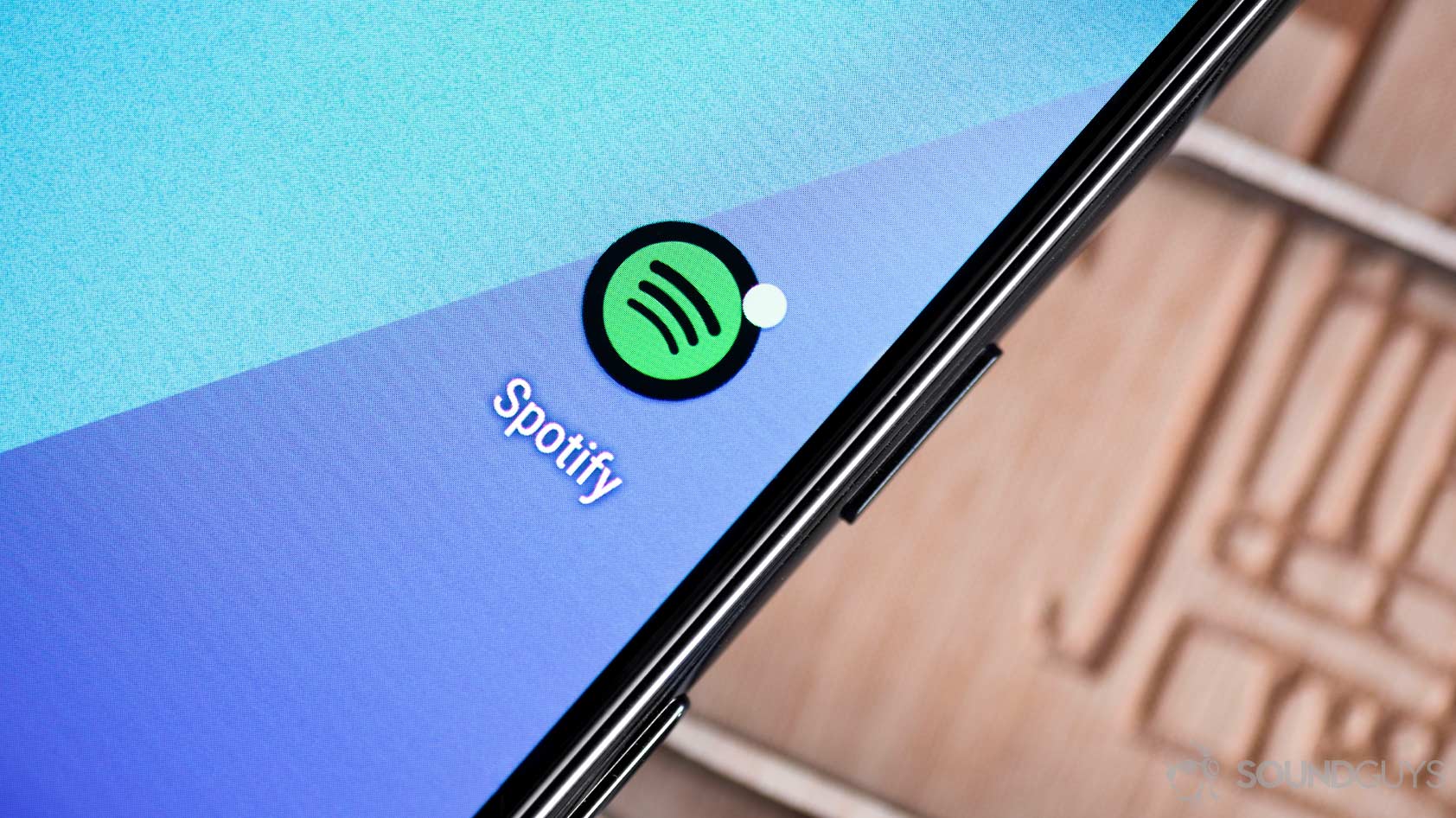 Spotify has an app on iOS and on Android platforms, as well as desktop apps for Windows and MacOS.
To us, the main question to answer is if springing for Premium is worth it. If you're primarily a PC user, a lot of the additional premium features don't really bring a lot to the experience. It really depends on your tolerance for ads.
If you're primarily a mobile user, the value proposition of a premium subscription gets a whole lot better. The free version of Spotify on mobile is frustrating on a good day, and Premium elevates it to excellence. While needing to pay to get the same experience on mobile as you can get for free on PC doesn't feel great, it's hard to stay mad at a service as good as Spotify Premium.
Frequently asked questions about Spotify
Yes, you have to enable offline listening for each individual playlist that you want to listen to without an Internet connection. Alternatively, if you enable individual songs or albums for offline listening you can play any of your playlists that contain those songs, and the Spotify player will just skip any of the songs you have not enabled for offline listening.
The Spotify ads are only avoidable if you pay for Spotify Premium. If you're on the fence, check out our Free Spotify vs Spotify Premium article. It goes over all the differences between the two versions of the service, annoying ads and all.
No, not really. Spotify recently released a new tool for artists to be able to let Spotify know which of their songs they want to prioritize to be added to users' algorithms. This doesn't mean that their songs will necessarily be put into your algorithm, and there's nothing an artist can do to ensure that it will be. It's just emphasizing one song over another if Spotify's algorithm so chooses to select that artist for your recommended songs. This tool is just one additional cog in the machine of Spotify's algorithms, and is currently only being implemented for Spotify's Radio and Autoplay.
Spotify for Artists is a free tool offered to artists who make their music available on Spotify. It allows artists to customize their profile, view their listener statistics, submit releases for consideration for Spotify editorial playlists, and more. It has an intuitive interface and is very helpful for establishing a fanbase.
Yes. Spotify has a Charts tab in the Browse section that organizes top songs by country as well as viral songs by country. Within each of these playlists, every song has a symbol indicating if it is a new song, on the uptrend, or on the downtrend.
In January 2022, musician Neil Young decided that he was no longer comfortable with his discography being available on the same platform as the Joe Rogan Experience podcast (JRE), specifically citing misinformation about COVID-19. As Spotify had signed a blockbuster deal for the exclusive rights to host the podcast, it unsurprisingly did not deplatform the show when Mr. Young proclaimed that Spotify can "have Rogan or Young, not both." After a short period of time, Mr. Young's request to remove his content from the streaming service was granted, and others like Joni Mitchell followed suit.
The complaint levied against Spotify in this instance is that the JRE is (as of Jan 31, 2022) the most popular podcast on the planet—and also amplifies falsehoods about a number of topics, specifically misinformation around COVID-19. In response, Spotify rolled out COVID-19 content warnings and released platform rules in hopes of addressing the issue directly. Mr. Young's discography remains off of Spotify at his request.
In regards to its updated rules and efforts to issue content warnings, Spotify has stated: "We know we have a critical role to play in supporting creator expression while balancing it with the safety of our users. In that role, it is important to me that we don't take on the position of being content censor while also making sure that there are rules in place and consequences for those who violate them." Critics of Spotify's response point out that they are responsible for the content on their platform, and whatever they do—or don't do—is a choice with ramifications they're responsible for. However, that's true of any platform: not just Spotify. There's plenty of other shows and content on other platforms that air similarly objectionable content, albeit with a smaller audience.
As Mr. Rogan is not an investigative journalist, you should not be looking to his show as a good source of information to begin with. As Mr. Rogan himself put it in his response to the controversy: "I'm not a doctor or a scientist, I'm just a guy who sits down and talks to people and has conversations with them. Do I get things wrong? Absolutely I get things wrong." The JRE is a podcast that suffers from the same drawbacks as most other "people sit down and talk around a microphone" podcasts out there; namely, the format of this kind of show makes any sort of application of journalistic ethics nearly impossible.
In January 2021, Spotify approved a patent to record user speech and use the collected data to recommend music. Many people have spoken out against this patent claiming that it is a violation of privacy, though Spotify stated that it does not have any plans to implement the patent's technology. As of August 2022, this remains true.