All products featured are independently chosen by us. However, SoundGuys may receive a commission on orders placed through its retail links. See our ethics statement.
The bottom line
Any independent musician can benefit from the affordability and comprehensiveness of distributing music through CD Baby. It offers a fully customizable experience in almost every aspect of DIY music distribution, and the staff of CD Baby are very accessible for providing assistance and addressing concerns.
CD Baby
Any independent musician can benefit from the affordability and comprehensiveness of distributing music through CD Baby. It offers a fully customizable experience in almost every aspect of DIY music distribution, and the staff of CD Baby are very accessible for providing assistance and addressing concerns.
Price
$9.95 or $29.95 per single
$29 or $69 per album
What we like
Releases stay up forever
Helpful tools
Very easy to navigate
Partnerships with many Digital Service Providers
Responsive customer service
What we don't like
Expensive if you release music often
Any more than one song in a release costs the same as a full LP
Slow processing times
Cannot artistically capitalize songs or album titles
It's easier than ever for amateur musicians to circulate their music, and it can all be done without a record label. If you've recorded a song and mixed it to perfection, it may be time to distribute it to the world. But how? Dedicated music distribution services are the easiest way to release independent music. Today we're looking at CD Baby, one of the best options around.
Editor's note: this review was updated on May 13, 2021, to include links to related articles and a content menu.
What is CD Baby?
CD Baby stays on top of the goings-on of the music industry and all the things that affect it.
CD Baby is a service for independent musicians to distribute their music to the most popular streaming and download services. It doesn't just cover digital sharing, it also makes it easy for artists to release physical CDs and records. The artist retains 100% of the legal rights to their music, and CD Baby lets artists obtain payouts from streams, downloads, sales, sync licensing, YouTube Music monetization, publishing royalties, and more.
Beginners can take advantage of educational resources to learn about the music industry, and how to use promotional tools. It also offers music mastering services, and has partnerships with platforms like Spotify and Apple Music alongside lesser-known services like TouchTunes and Musixmatch.
How does CD Baby work?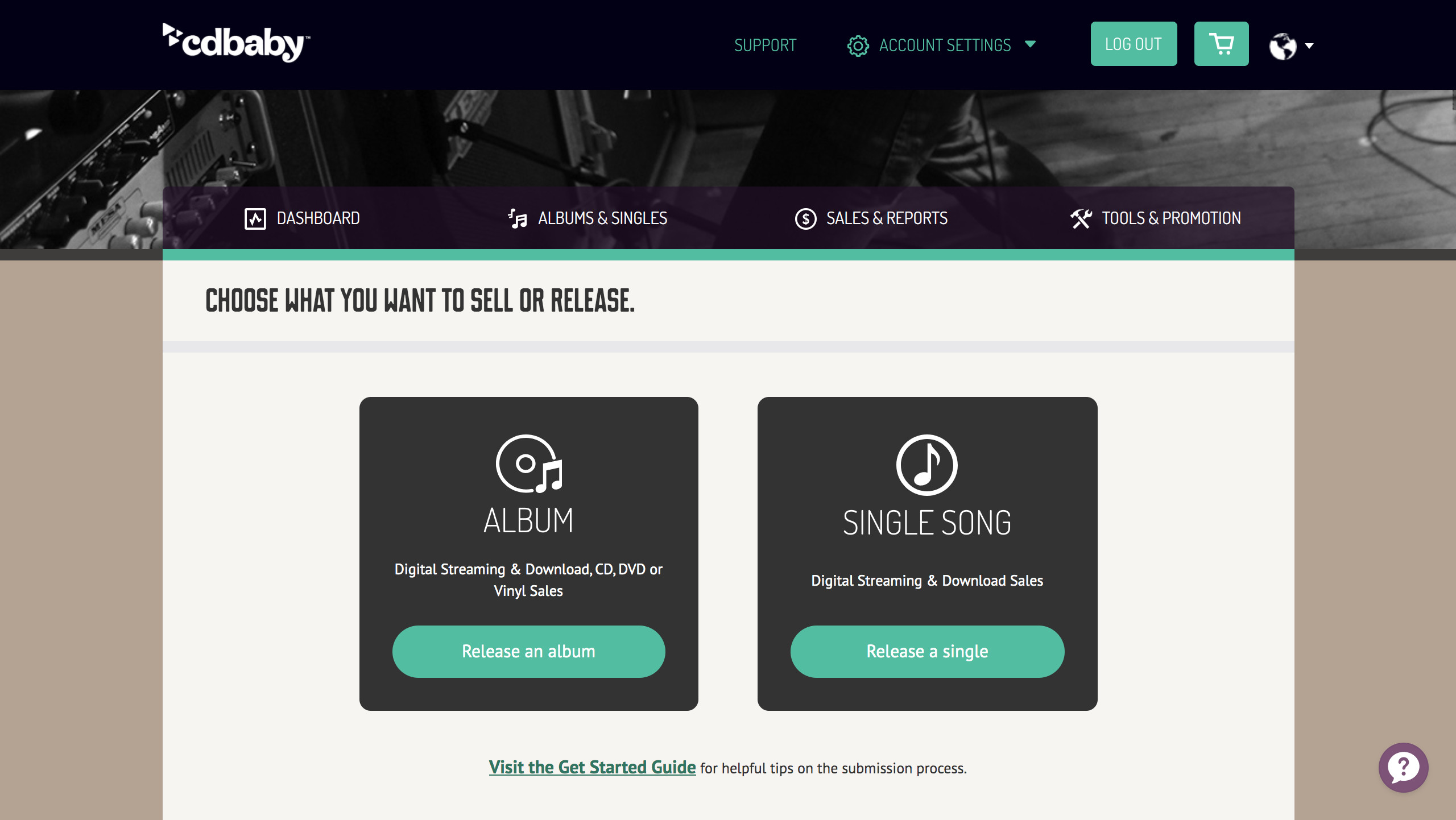 Select whether you'd like to release an album or a single.
Once you sign up for a CD Baby account, the music distribution process is similar between full album or single releases. The site's UI is easy to navigate, and displays clear choices and prompts when walking you through the setup. Once you've chosen an album or single release, you then must choose whether you'd like to release it through CD Baby Pro Publishing or CD Baby Standard.
CD Baby Standard
CD Baby Pro

Global music distribution


CD Baby Standard

✔


CD Baby Pro

✔


Monetize YouTube, Facebook, and Instagram


CD Baby Standard

✔


CD Baby Pro

✔


Sync licensing (TV, film, etc)


CD Baby Standard

✔


CD Baby Pro

✔


Free marketing tools


CD Baby Standard

✔


CD Baby Pro

✔


CD/vinyl distribution


CD Baby Standard

✔


CD Baby Pro

✔


PRO affiliation


CD Baby Standard

✖


CD Baby Pro

✔


Song registration 100+ countries


CD Baby Standard

✖


CD Baby Pro




Publishing royalty collection


CD Baby Standard

✖


CD Baby Pro

✔


Mechanical royalty collection


CD Baby Standard

✖


CD Baby Pro

✔


One-time fee


CD Baby Standard

$29 USD


CD Baby Pro

$69 USD

CD Baby takes you through several straightforward steps, among which is the title you want to set for your release, the artist name, publisher's name (if applicable), the album artwork, and the audio. The guidance is easy to follow, even through more intricate sections. If you're overwhelmed by creating a unique UPC barcode, CD Baby will automatically assign one to your for an additional $5 fee.
CD Baby reviews all submissions
Once you upload all your tracks, album artwork, and information, CD Baby reviews your submission. You can set any release date, but must account for processing time. CD Baby generally has a near immediate review process; I've had an entire EP reviewed within 24 hours of submission. However, submissions have increased dramatically as more and more people work remotely, so CD Baby suggests a release time of five-to-six weeks in the future. This is especially wise if you plan to submit releases to Spotify for editorial playlist consideration, which takes a week to process in itself.
CD Baby has its drawbacks, too: it overrides artistic capitalization of song titles. For example, I have a song titled i want to be a farm cat, but CD Baby forced the title to be I Want to Be a Farm Cat. It's a minor drawback, but artists can be very particular about this sort of thing.
CD Baby boasts a large partnership network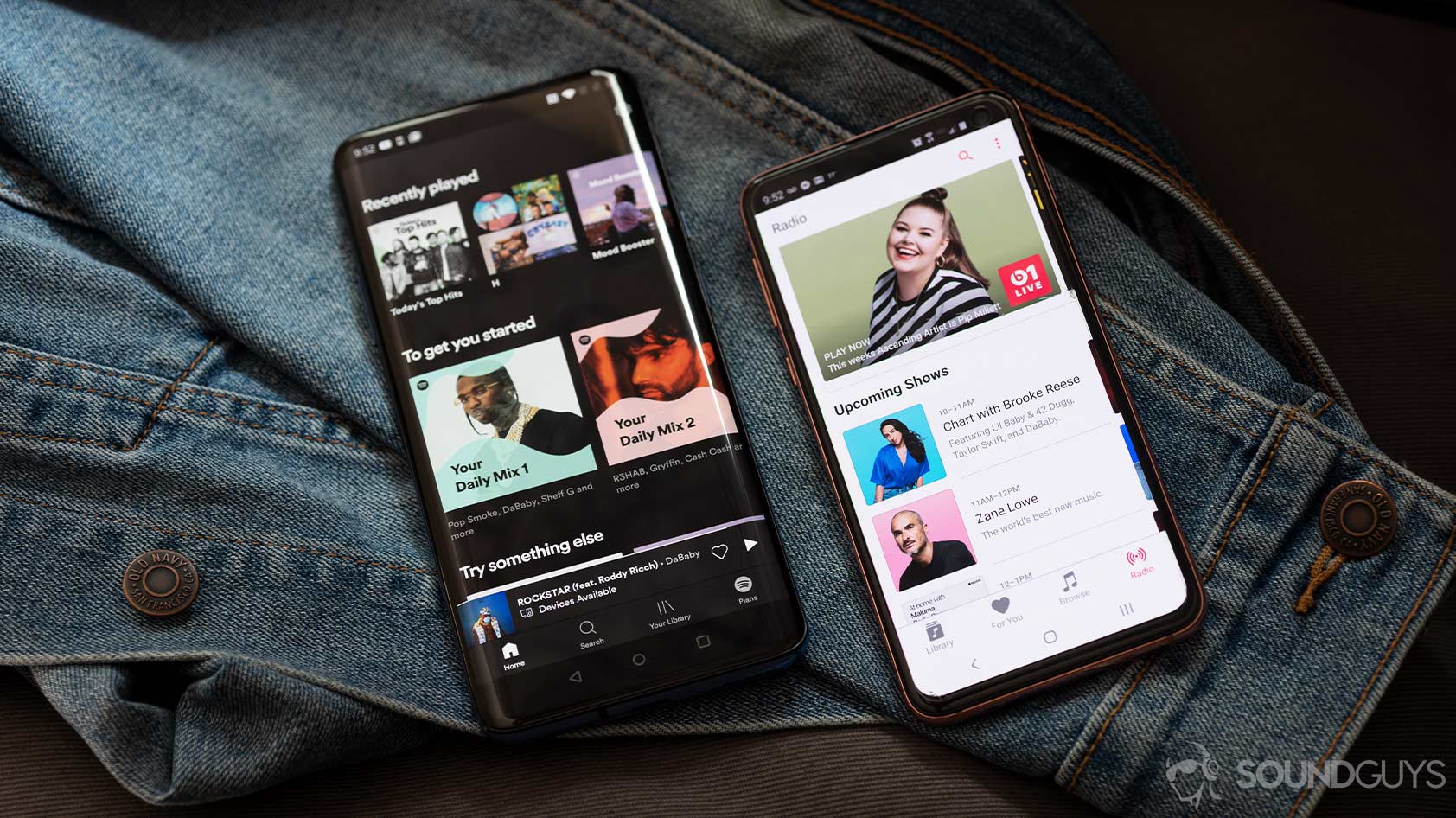 Spotify and Apple Music are both CD Baby partners.
CD Baby partners with all the big digital streaming services, and distributes music to whichever ones you select. This is one of the biggest perks of CD Baby: it's both time consuming and difficult to get your music on certain platforms without an official distributor. Again, you can also deliver your albums to physical distributors if you choose to create CDs or vinyl records. CD Baby is partnered with Alliance Entertainment which has connections to over 15,000 storefronts including Barnes & Noble, Target, and Amazon.
Learn more: How to edit your voice
CD Baby isn't like signing a record deal, and if you want to distribute one release through CD Baby and another through a different service like DistroKid, you can. You can only use one distributor for each release though.
How much does CD Baby cost?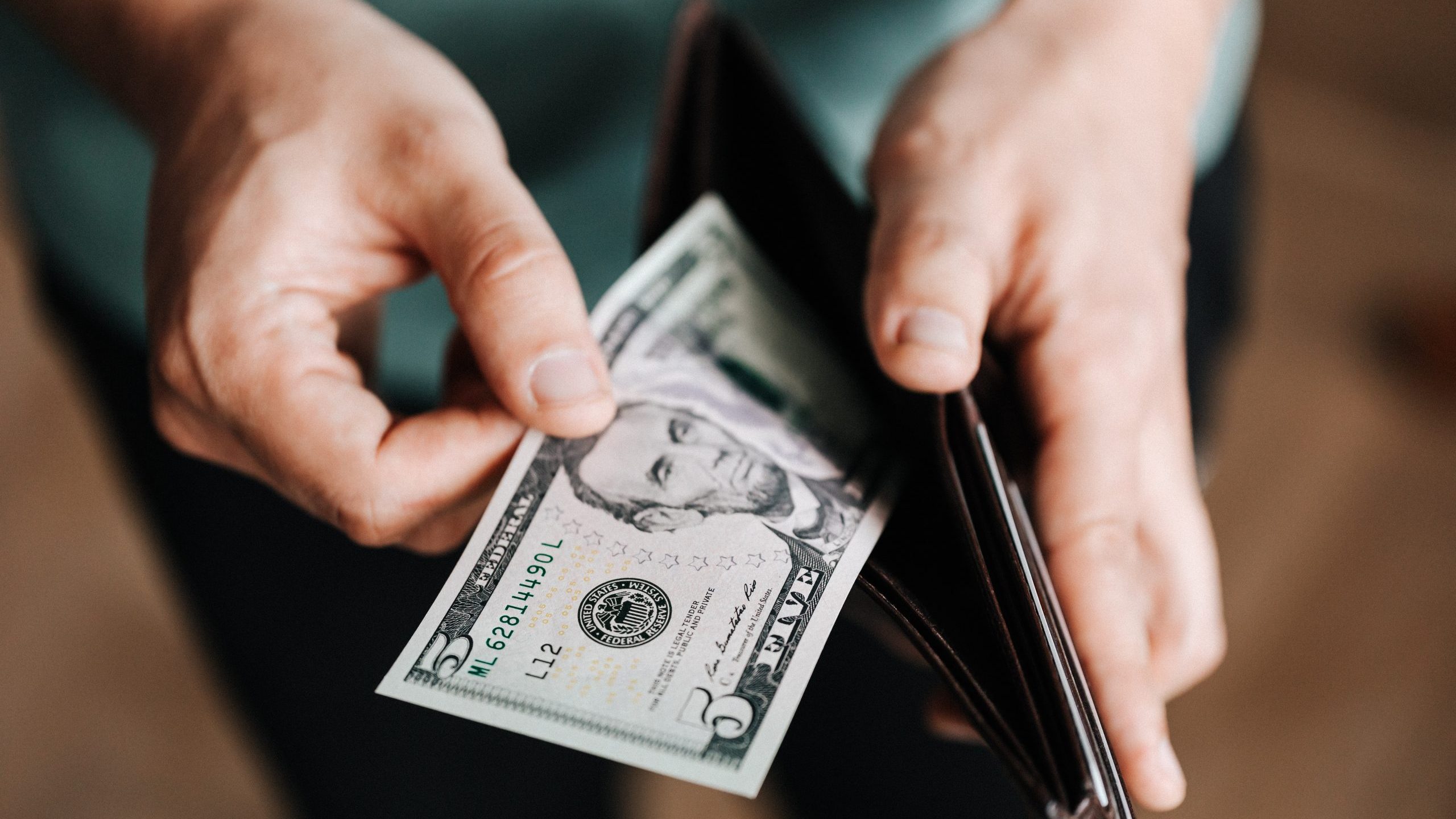 CD Baby Standard and Pro afford a lot for the price.
Artists pay a flat fee for each release rather than a subscription to the service, which differs from other distribution services (e.g., DistroKid). The downside to this is that it's costly if you release music often, but the benefit is that CD Baby keeps your music on its affiliated services indefinitely. This is rarely the case with subscription services, which remove your music from affiliated services unless you pay an additional fee per song.
To account for slow processing times, set a release date for five or six weeks in the future.
There are a few options for CD Baby music distribution, and each of them costs a different amount of money. If you add a UPC barcode or choose to use certain tools, the price increases marginally.
An album release costs $29 via CD Baby Standard.
An album release costs $69 via CD Baby Pro Publishing.
A single release costs $9.95 via CD Baby Standard.
A single release costs $29.95 via CD Baby Pro Publishing.
CD Baby considers any release comprised of more than one song to be an album. This means when you release a double-sided single or an EP, you will pay the same amount as a full LP. You can release albums in physical form through CD Baby Standard or CD Baby Pro Publishing. Once you set the physical album price, listeners will be able to purchase album copies on the CD Baby website or from various storefronts. You cannot distribute physical copies of a single through CD Baby.
Payouts differ depending on your CD Baby tier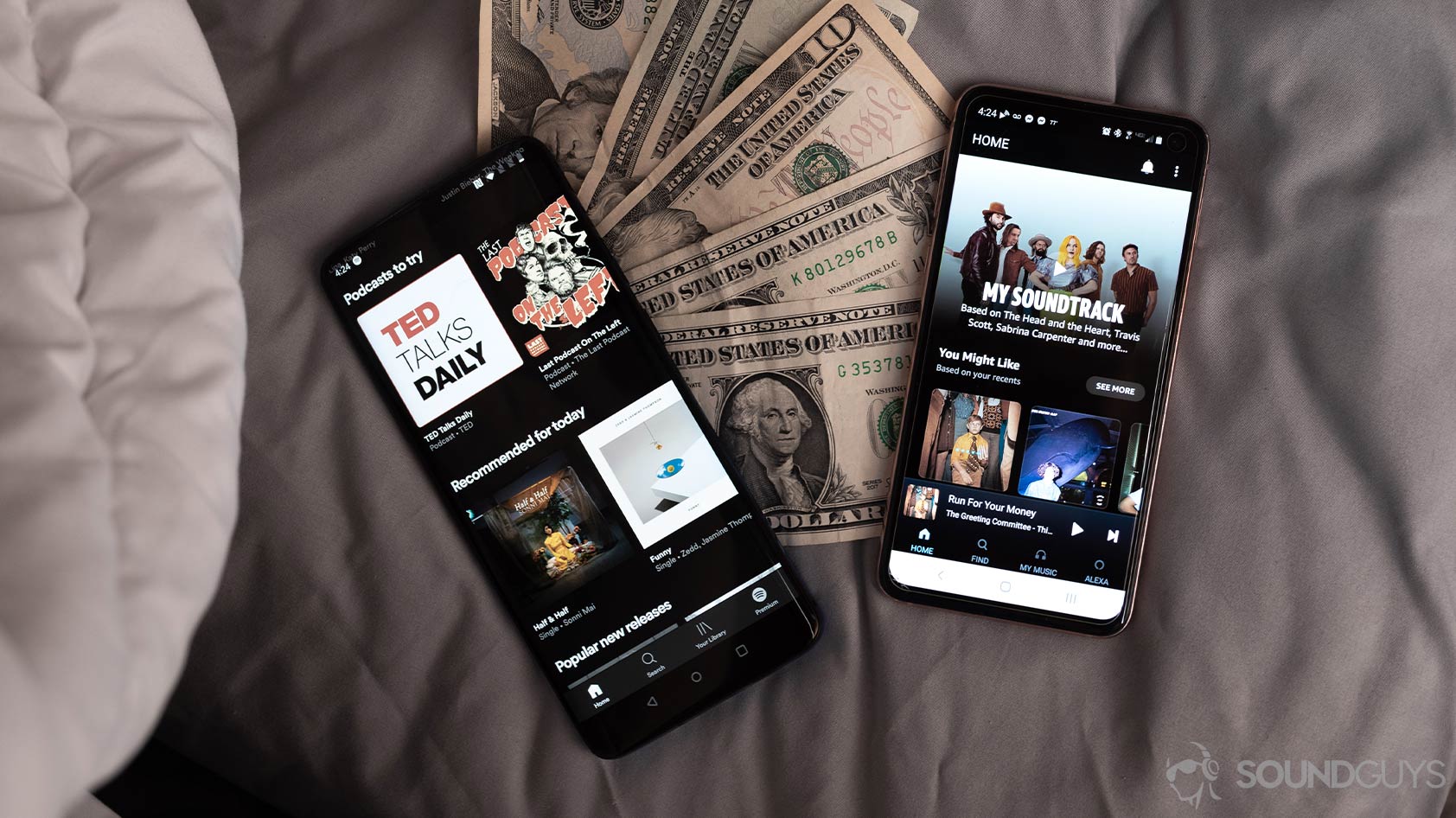 If your music gets a lot of traffic, CD Baby Pro Publishing could be worth the extra cost.
CD Baby Standard leaves money on the table that you can't collect, unless you have a publisher or publishing administrator. Anyone just starting out will be perfectly fine with CD Baby Standard, because it's an easy way to gain traction as an artist. Once your music attracts more attention and streams, CD Baby Pro Publishing will make more sense economically.
CD Baby lets you input your payout threshold. Every week that your account makes this amount or more, you receive a direct bank deposit, check, PayPal, or Payoneer deposit. Certain forms of payment may require a fee, specifically for non-US artists who don't want to be paid in US dollars.
Composition vs master copyright breakdown
If you release a Chet Baker cover, payout processing differs compared to when you release an original song.
CD Baby collects revenue from CD sales, digital purchases, sync licensing, and royalties. Depending on if you register with CD Baby Pro Publishing, the types of royalties CD Baby will collect for you may differ. A copyrighted song can be split into its composition and its master.
The composition refers to the work a songwriter and publisher did on the song (e.g., melody creation, lyrics, and arrangement). Certain composition royalties are collected by CD Baby Standard and CD Baby Pro Publishing. The master refers to a specific recording of a song, and royalties for masters can be collected through third-party services like SoundExchange, and are sometimes partially collected by CD Baby Pro Publishing.
Royalties differ depending on whether you pay for CD Baby Standard or CD Baby Pro Publishing.
Put simply: an original song and a cover of that song are different masters, but both versions are the same composition. I'm going to focus on original songs, because the majority of DIY artists write their own music. Just keep in mind if you're releasing a cover song, there are slight differences in the rules and processes of receiving payout.
Compositions: Mechanical and performance royalties
There are two main types of royalties that a composition generates: mechanical royalties and performance royalties.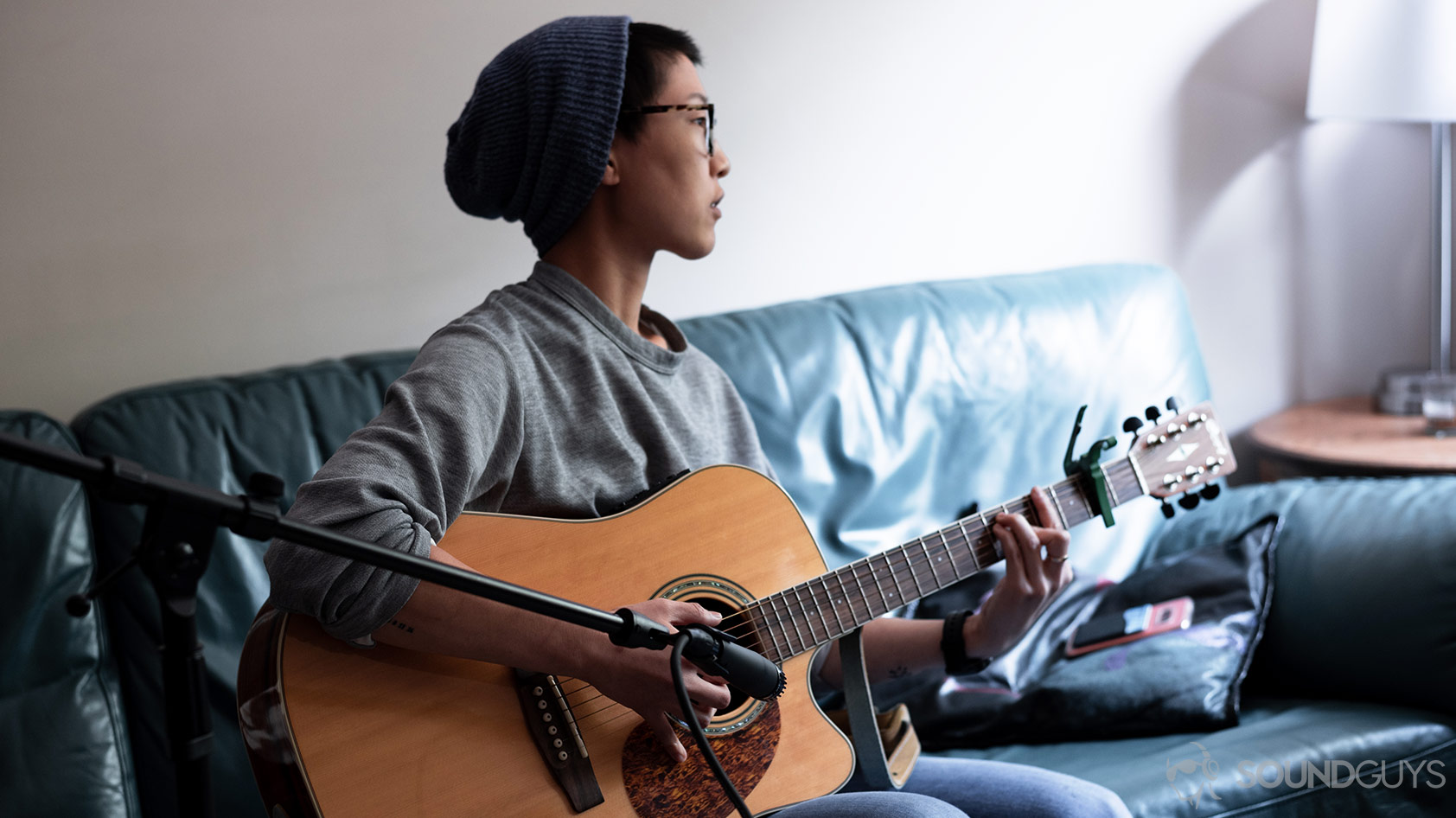 The slim design makes it easy to place the mic without obstructing the performer.
Mechanical royalties are generated every time someone "interactively" streams, downloads, or reproduces a song. These can only be collected by a publisher or publishing administrator. Performance royalties come from live performances of your song like when the song is played on the radio, in a coffee shop, or on someone's Spotify account. Performance royalties are split into a publisher's share and a writer's share.
If you are a songwriter without a publisher or publishing administrator contract, you own 100% of your song. This is great, but you can only collect 50% of the performance royalties (the songwriter's share) and none of the mechanical royalties. Songwriters' performance royalties are collected through a Performing Rights Organization (PRO) like ASCAP or SOCAN. If you register with a PRO as a publisher, you can collect the other 50% of your performance royalties. The only way to collect mechanical royalties is to register with a publisher or publishing administrator like CD Baby Pro Publishing.
How does CD Baby Pro Publishing work?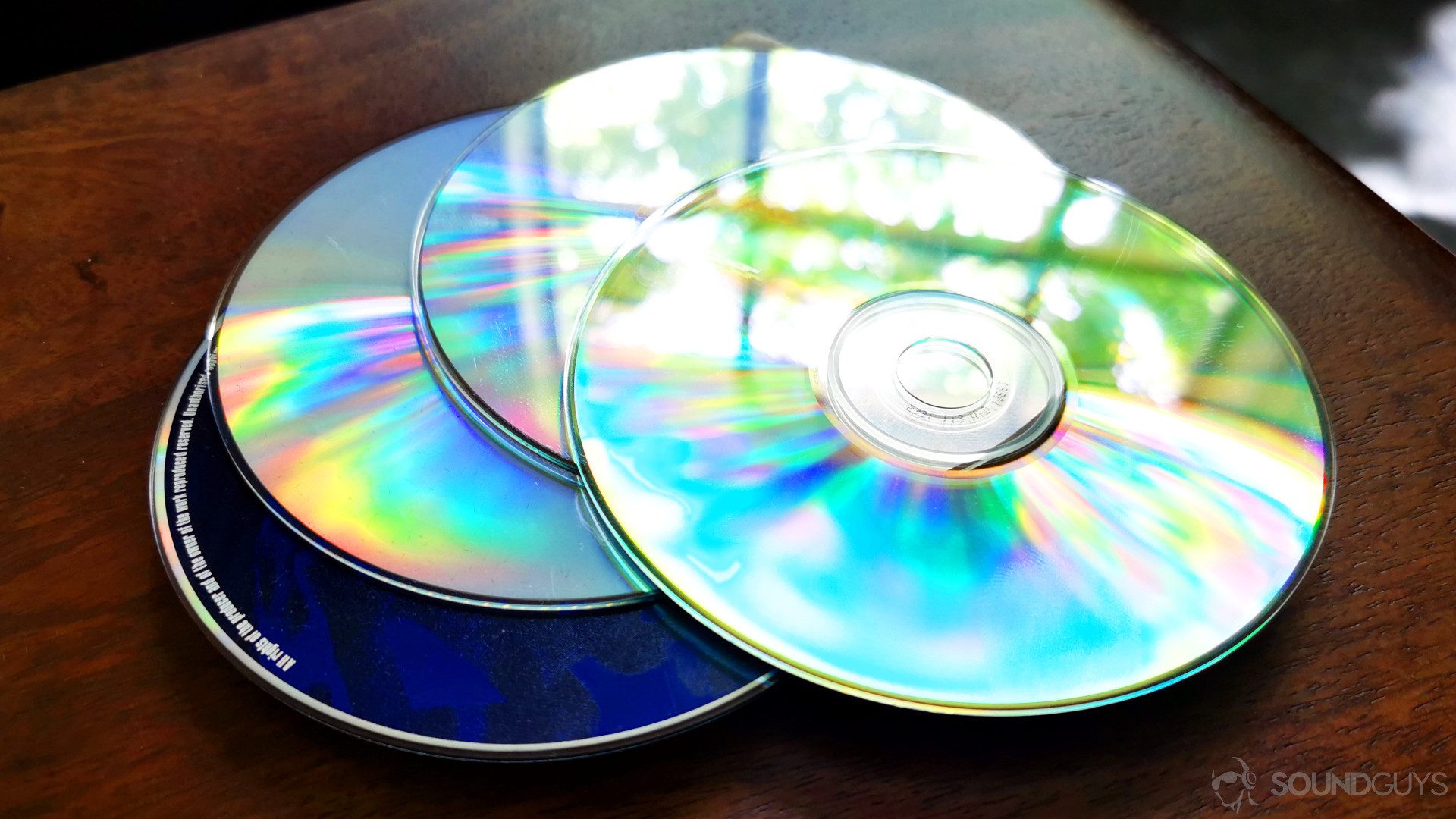 CD Baby Pro Publishing is a publishing administrator that collects publisher's royalties, both performance and mechanical, on your behalf. You can start your own publishing company through a PRO, but CD Baby Pro Publishing automates tasks that would otherwise be performed manually like song registration with global collection societies.
With CD Baby Pro Publishing you maintain all the rights to your music, but it administers the publishing tasks and collects a fee for doing so. Publishing services are provided on an annual basis. You are bound to CD Baby Pro Publishing as your publisher for one year after the release date of your song or album. CD Baby Pro Publishing collects 85% of your publishing revenue and retains a 15% cut for its services. It automatically renews quarterly, but after a year, you can cancel your CD Baby Pro service for a different publisher.
| Digital Service Provider | $ Per Stream |
| --- | --- |
| Peloton | $0.03107 |
| iHeartRadio | $0.01798 |
| Amazon Music Unlimited | $0.01123 |
| YouTube Music/Premium (formerly YouTube Red) | $0.01009 |
| Napster/Rhapsody | $0.00916 |
| Tidal | $0.00876 |
| Apple Music | $0.00675 |
| Deezer | $0.00562 |
| Amazon Prime Music | $0.00426 |
| KKBox | $0.00408 |
| Spotify | $0.00348 |
| Loen | $0.00235 |
| Pandora | $0.00203 |
| YouTube | $0.00154 |
| Yandex LLC | $0.00109 |
| Vevo | $0.00083 |
| UMA | $0.00022 |
| YouTube Content ID | $0.00022 |
Regardless of your tier, recordings are distributed through stores and various streaming platforms, generating performance royalties. CD Baby Pro Publishing collects mechanical royalties from these stores and streaming services along with sync licensing fees, which come from YouTube videos or TV broadcasts that feature your music. If you are not registered with SoundExchange, CD Baby Pro Publishing also collects part of unclaimed digital performance royalties for your masters.
What tools does CD Baby offer to artists?
A slew of useful tools are available to each CD Baby artist.
CD Baby isn't just about distributing your music and helping you get paid for it. It features a blog and a podcast both called DIY Musician where independent artists can access tons of information about the independent music industry. CD Baby also offers marketing and promotion tools, music mastering tools, and much more.
Audio mastering
Mastering is a very important step in audio production and it can transform a mix into a professional-sounding song.
If you're not well-versed in mastering or don't want to pay thousands to hire a mastering technician, CD Baby offers two budget mastering tools to its members. First is the CloudBounce tool, which uses algorithms to master your song to the pro standards. Each master costs $9.90 to download if you like what you hear in the preview. SoundLAB is the other mastering tool, and for $49 per track, it will send your mix to a professional audio engineer to master the song.
Promotional tools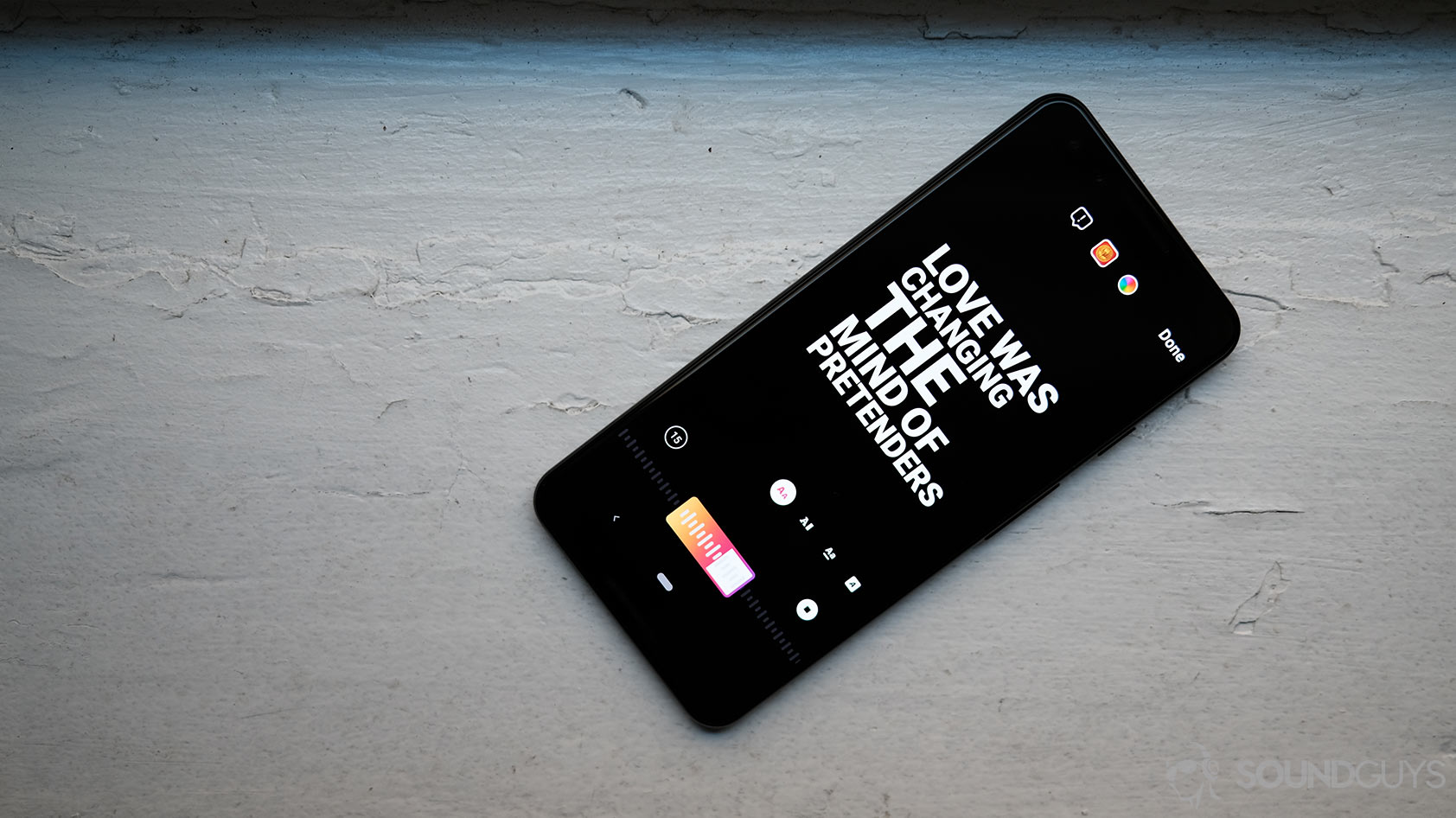 CD Baby partners with Musixmatch, so your song lyrics are available for Instagram stories.
CD Baby has partners with popular streaming services, and makes it easy to design your artist page through your CD Baby account. You will also get that blue verification check mark next to your Spotify artist name. These artist pages can add credibility to your brand across streaming services. CD Baby also guides you through the artist separation process if your music shows up on a different artist's page or vice versa.
CD Baby also partners with companies such as Show.co, which lets you access its tools for free (this normally requires a subscription fee). You can create audio ad campaigns on Spotify, banner ad campaigns on websites like Rolling Stone and Pitchfork, and free Spotify pre-save links all through Show.co. You also have access to Musixmatch, which lets you input song lyrics so they're available for Instagram Stories and other Digital Service Providers.
Show.co and Musixmatch are just two examples of the variety of promotional tools CD Baby offers its users.
Creating physical albums and merch
If you want to sell physical CDs, vinyl records, or other types of merchandise like t-shirts, CD Baby will connect you with manufacturers. CD Baby Disc Manufacturing takes care of custom CD and vinyl production, and Merchly, another partner site, takes care of custom t-shirts, face masks, tote bags, and more.
Data and analytics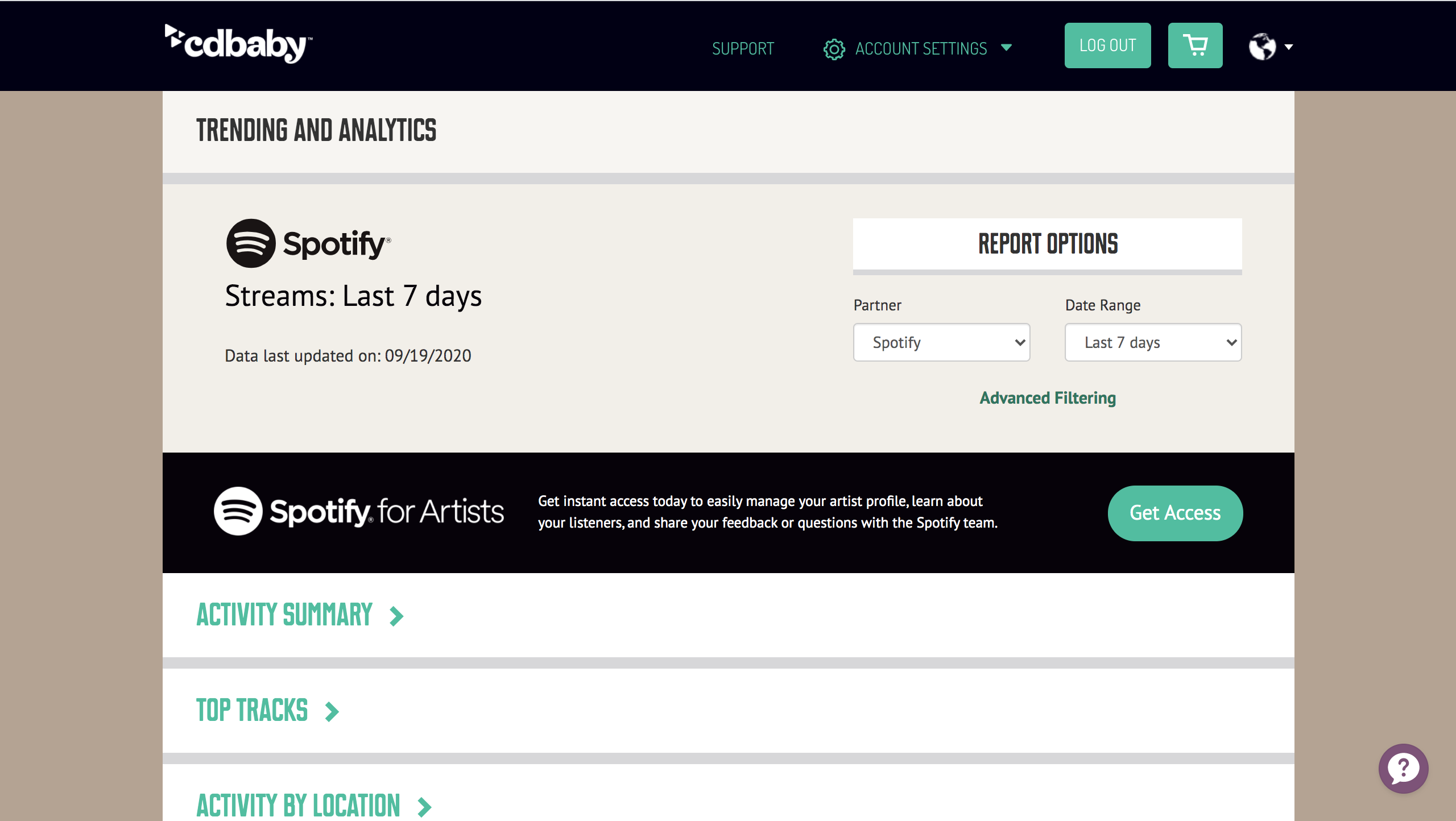 The Sales & Reports tab is great for monitoring your release's success.
Once your release has gone live, you'll be able to track data from your listeners through various streaming services and view the number of unique listeners and listener demographics. CD Baby also does much of the accounting for you, so you can keep track of the money you've made from downloads, physical album purchases, streams, and payment history.
Educational resources
Beyond all the tools CD Baby offers, it offers downloadable resources on music-making and music distribution. CD Baby also hosts a yearly DIY Musician Conference where attendees can network and receive mentoring and guidance on expanding their music careers.
As the music industry evolves and adapts, CD Baby makes more connections. For example, it recently added TikTok as a digital partner due to its upsurge in popularity over the past year.
Should you use CD Baby?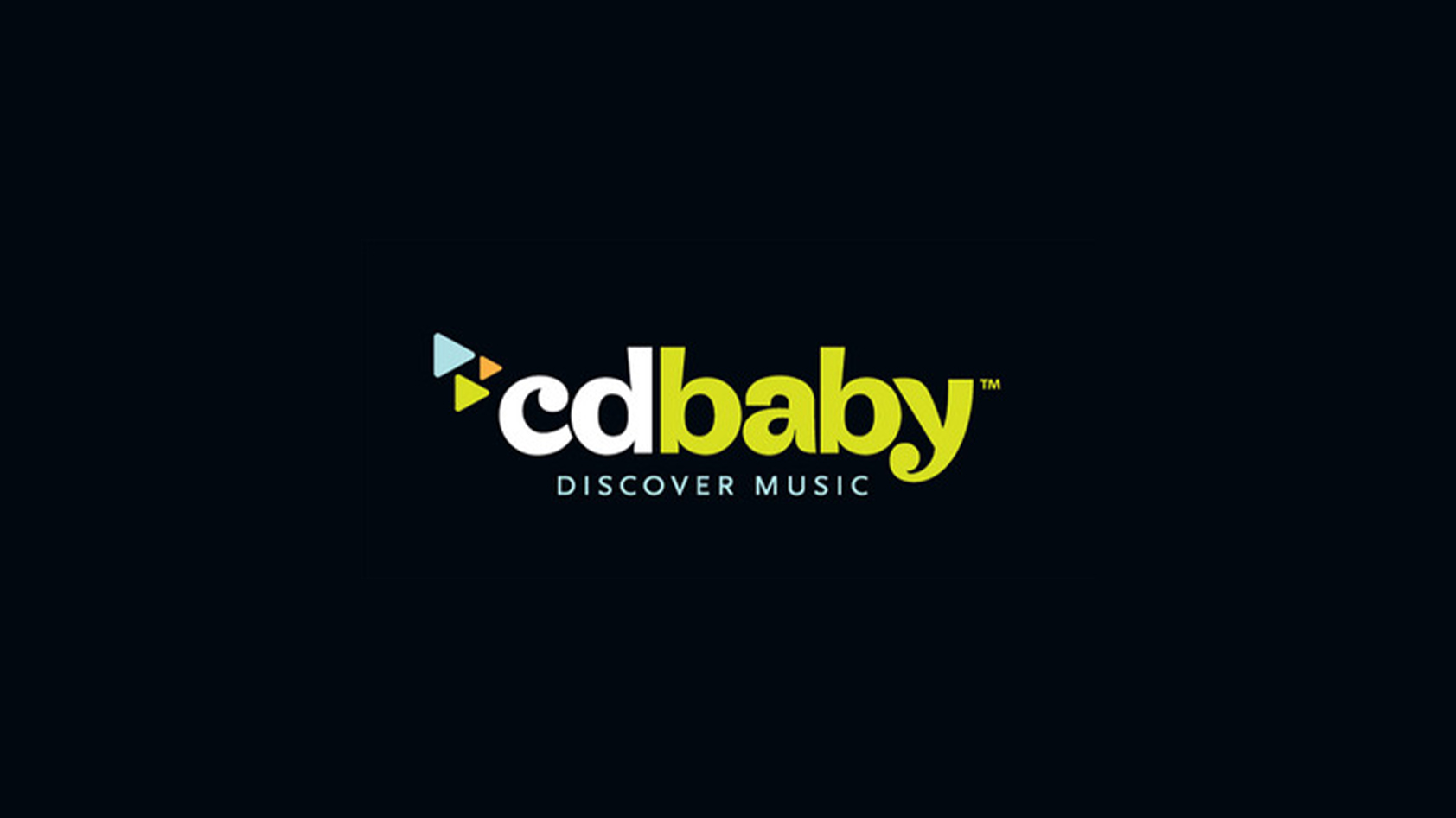 CD Baby Standard costs just $29, and is an affordable way to begin as a DIY musician.
Yes, CD Baby offers a wide variety of resources which are great for budding and semi-pro musicians alike. Customer service is responsive and helpful, which is rarely the case. While slow processing times can put a damper on releases, it makes sense given the DIY artist boom. The tools CD Baby offers are invaluable, and my favorites are the free Show.co membership and CloudBounce mastering—both of which are of great value.
CD Baby gives musicians a lot of artistic freedom, save for the forced capitalization. Sure, its frustrating that CD Baby prices a double-sided single and a complete album the same, but even still, CD Baby Standard and Pro Publishing offer excellent resources. For artists who want their music online indefinitely, the flat rate fees are worth paying for CD Baby.
Alternatives to CD Baby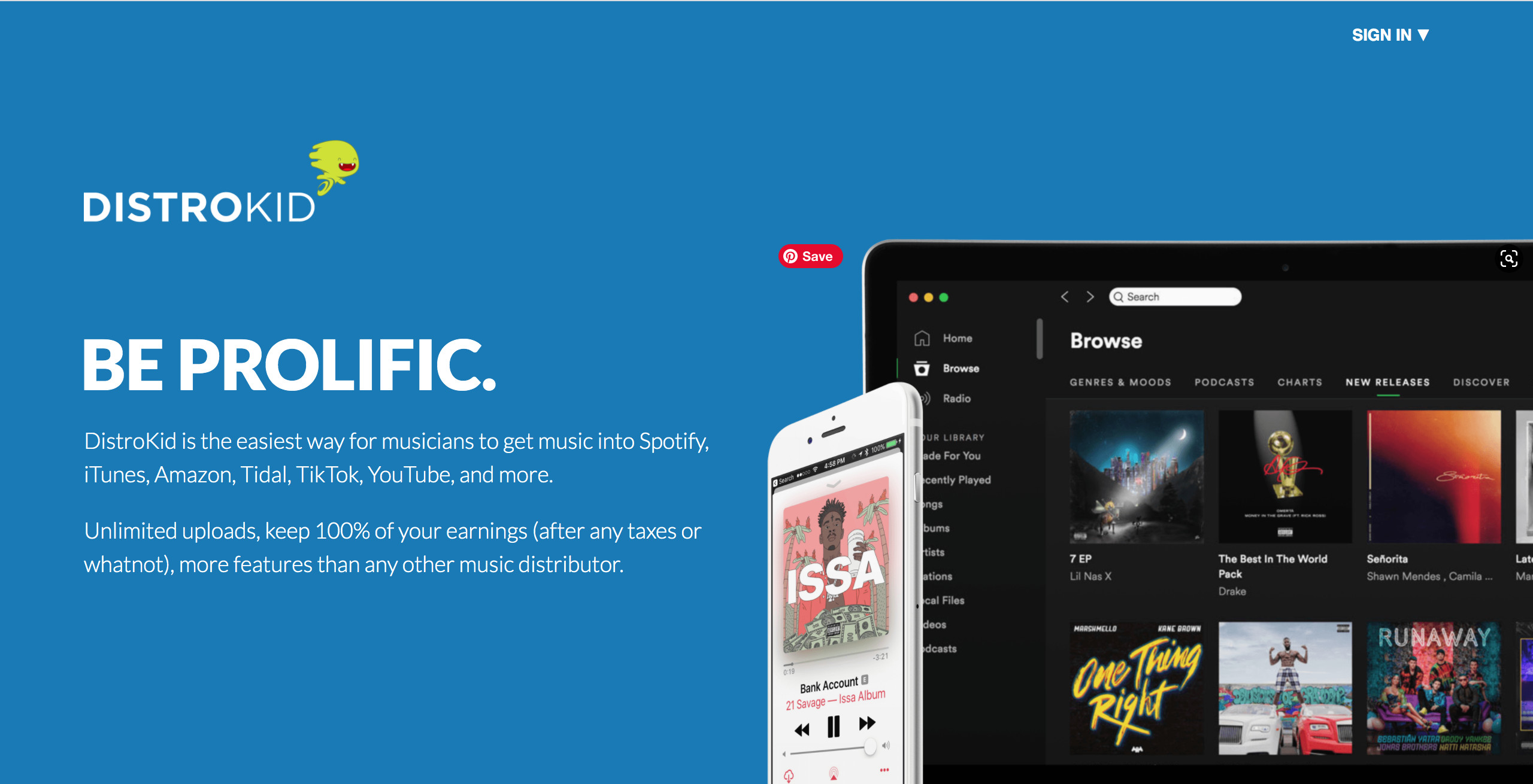 CD Baby and DistroKid are direct competitors, and they both have a lot to offer.
Some people simply won't like CD Baby's payment plan, and it makes sense: it's not for everyone. Fortunately, there's no reason to fret as there are plenty of music distribution services out there. DistroKid, CD Baby's main competitor, is a great alternative. It offers a similar service to CD Baby, but some features that set it apart are subscription-based payment and quicker distribution times. If you try out CD Baby and don't like it, you're not bound to it, and you can switch between distribution services for each release.
Related: DistroKid vs. CD Baby
Repost by SoundCloud is another distribution service, though it's not quite as developed as CD Baby or DistroKid since it's newer to the scene. It does offer the same basic functionality as the other two services along with a few additional features. It's main downfall? SoundCloud takes 20% of your earnings.