All products featured are independently chosen by us. However, SoundGuys may receive a commission on orders placed through its retail links. See our ethics statement.
Dirac mobile app review
A reliable app that makes your cheap headphones sound premium.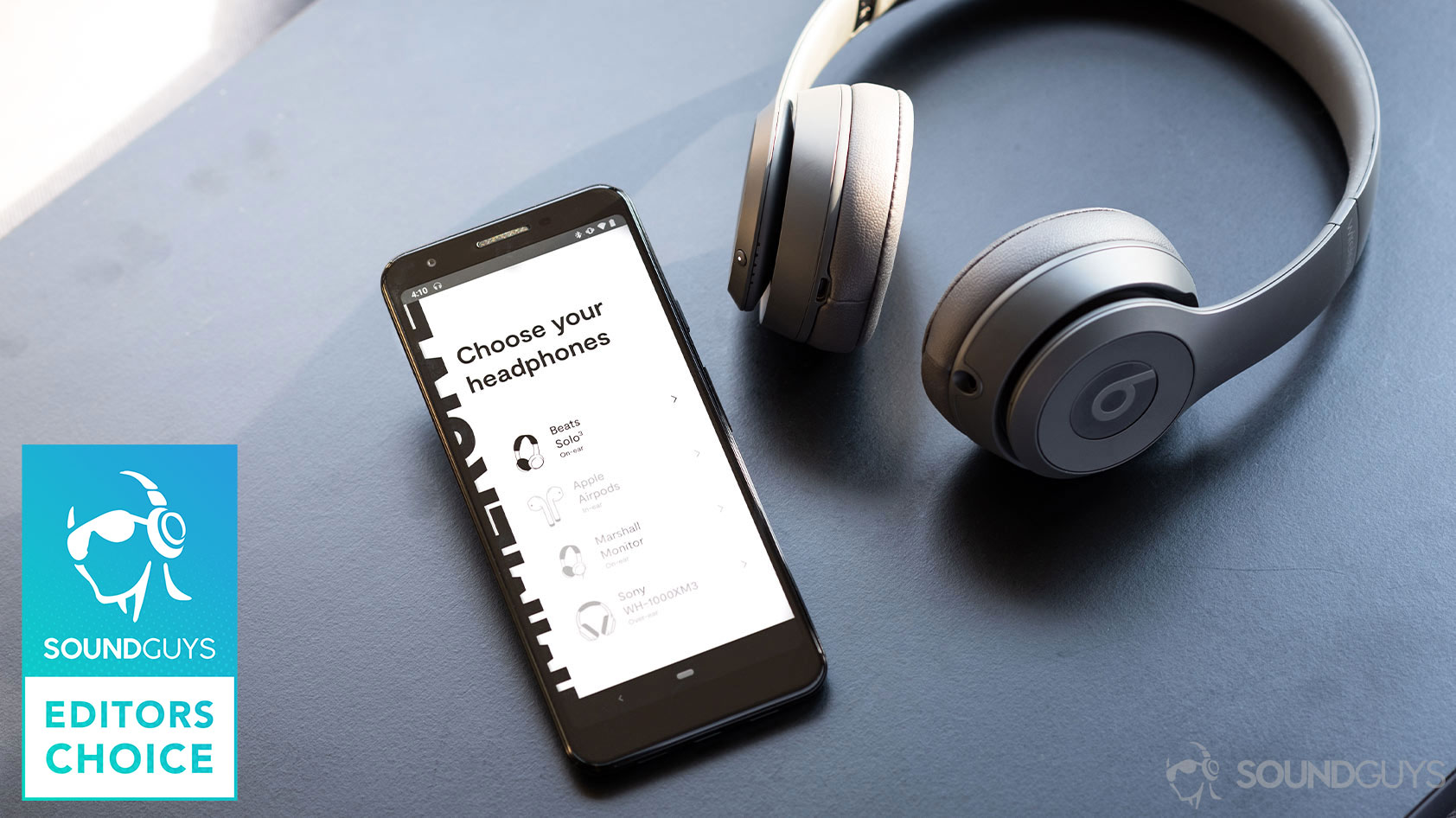 Dirac is an audio company with one goal in mind: to make your music sound great regardless of your audio setup. The Swedish company engineers audio solutions for the home, VR and AR, automobiles, and mobile. Today we're looking at the dedicated Dirac mobile application debuted today from the CES 2020 stage, which calibrates audio to your specific headset. Its user interface couldn't be simpler. Let's see if it's just a neat party trick or something worth your time.
What is Dirac?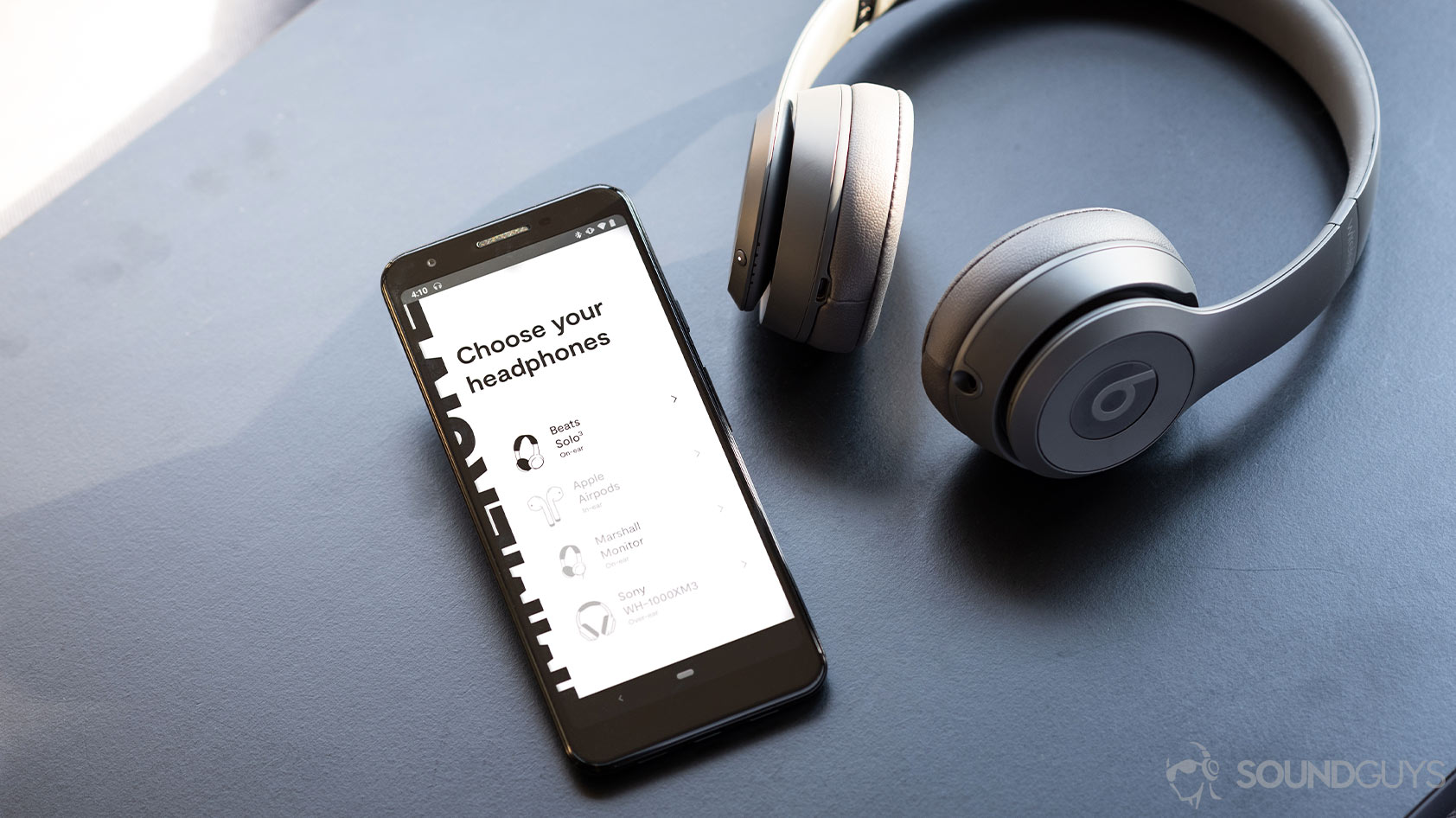 Dirac is launching with ~150 compatible headset calibrations.
Dirac is an audio company that specializes in digital sound optimization ranging from automotive to mobile and home corrections. In layman's terms, the 15-year-old company makes your pre-existing audio equipment sound better through digital signal processing (DSP). It's distantly akin to Creative's Super X-Fi processing and Sonarworks. Dirac technology is found in the cars of luxury automakers like Volvo and BMW and in popular mobile devices from OnePlus, Oppo, and Xiaomi. Heck, we've even reviewed its offerings in the Tritton Kunai Pro gaming headset which supports both Dirac 3D audio and Dirac HD Sound.
How do you use the Dirac mobile app?
Dirac's app is one of the easiest audio processing applications I've used: just tap the app icon, and connect your headset, and select them from Dirac's list of compatible headphones. From there, Dirac will apply specific changes to the headphones, including filter correction and frequency response alterations. You can then go straight to your favorite streaming service and listen to your favorite songs. To toggle Dirac processing on or off, reveal your phone's notification shade and tap the Dirac logo.
The demo kit beta provided by Dirac is only compatible with the Beats Solo3 Wireless; however, upon launch, over 150 headphones will be compatible with many more coming down the pike this quarter.
At a glance, it may seem that Dirac is just a fancy EQ, but Dirac CEO Mathias Johansson shed some light on the difference between the company's software and a standard EQ solution.
Dirac's sound optimization technology corrects headphone and speaker frequency responses, while standard EQ solutions make only low resolution adjustments on frequency characteristics. Furthermore, Dirac's solution also corrects for impulse response – which isn't addressed at all by the standard EQ solution.

— Dirac CEO Mathias Johansson
Hiccups with app
One issue made itself present when testing: there were two instances toggling Dirac on and off made very little difference in sound quality. Granted, this is something that a representative had forewarned me about. It was easy to remedy, too; all I had to do when this happened was completely restart the app by closing out of it. While this hopefully won't happen with the official launch, it's reassuring to know that it's an easy fix.
Can you really hear a difference with Dirac?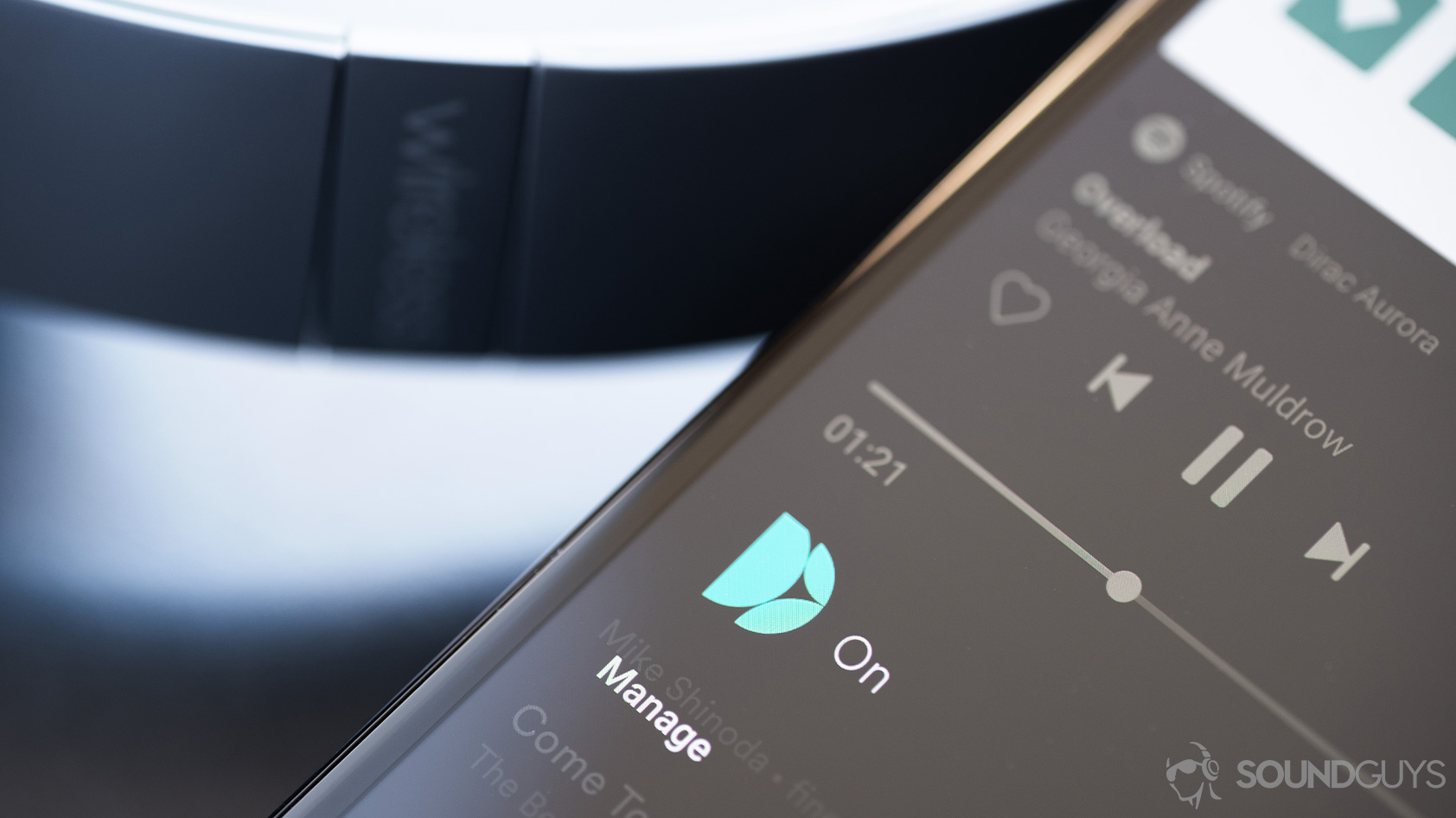 Using Dirac is a matter of toggling it on or off via your phone's notification shade.
Absolutely. The Dirac mobile application makes a marked difference in sound quality without rendering audio reproduction palpably artificial, a flaw I'd noted when using the Creative Super X-Fi amplifier. Dirac's processing effectively balances a headphone's default sound signature. In the Beats Solo3 Wireless' case, Dirac attenuates bass frequencies while incrementally amplifying mids and applying greater emphasis to treble notes.
What differentiates this from a traditional equalizer is that it doesn't apply uniform changes to all headsets. Instead, it takes into account a compatible headset's frequency response, along with other measures, and adjusts accordingly.
Dirac does plenty of heavy lifting can't compensate for a poor fit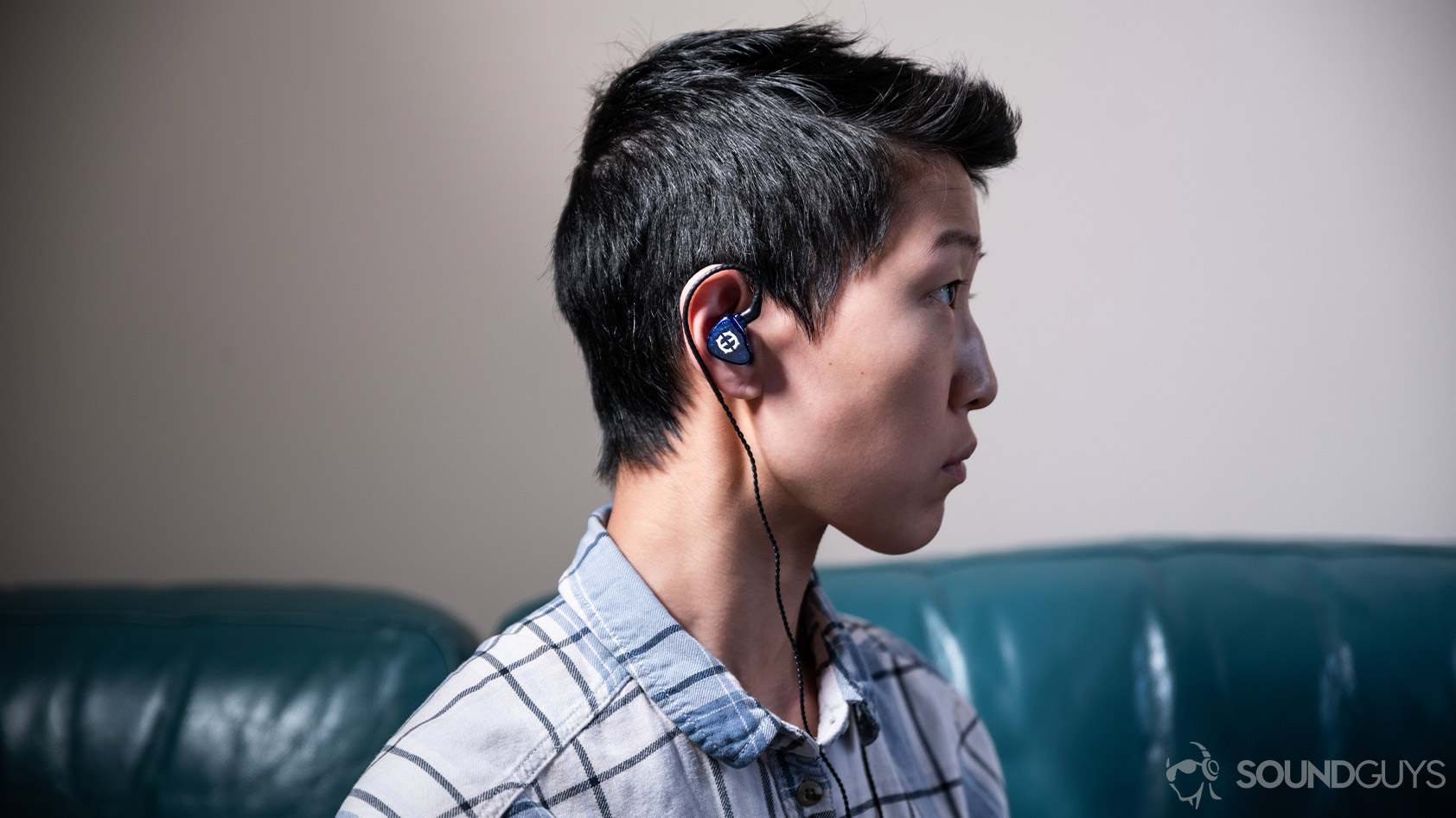 It's always important to get a secure fit with your earbuds to prevent auditory masking from degrading clarity.
To take full advantage of the application, you still need to rely on audio fundamentals. It doesn't matter how effective the software is if you're unable to get a good seal from your earbuds or fit with your headphones. Assuming your earbuds include spare ear tips, take a few moments to test them out and find the best fit for you. If you have the Apple AirPods Pro, iOS makes it easy with a basic fit test to determine whether or not you've achieved an optimal seal.
What's more, if you're listening via a Bluetooth headset, it's important to pay attention to Bluetooth codecs. iPhone users should invest in earbuds with AAC support, while Android users should settle for nothing short of aptX. Although AAC is technically a high-quality codec supported by Android, its performance is unreliable across the platform.
Additionally, if you happen to listen to native audio files, check to make sure they're of CD-quality. If you've bought your music from the likes of Apple Music or Bandcamp, you have nothing to worry about. However, if you're perhaps a financially savvy listener with a soft spot for the days of LimeWire, you may need to invest in high-quality audio files.
Sound quality
Dirac provided a playlist filled with songs curated to show off its processing powers. Among the options was Billie Eilish's song Bad Guy. Dirac's processing remarkably alters the experience of listening to Eilish's vocals, which are more clearly separated from the accompanying beats and synth sounds throughout the song.
Its effect is especially noticeable during the choruses: skip ahead to 1:43; with Dirac off, Eilish's vocals sound fine. Upon activating Dirac processing, Eilish's faint exhales at the end of each syllable (e.g. when she says, "guy," "I," and "type").
Additionally, sub-bass reproduction is rendered much more accurate, making the Beats Solo3 Wireless more versatile. They're now equipped to handle all ranges of music with Dirac whereas before, songs heavily dependent on strings and female vocals would sound inaccurate, again a consequence of auditory masking.
How does Dirac compare to other software alternatives?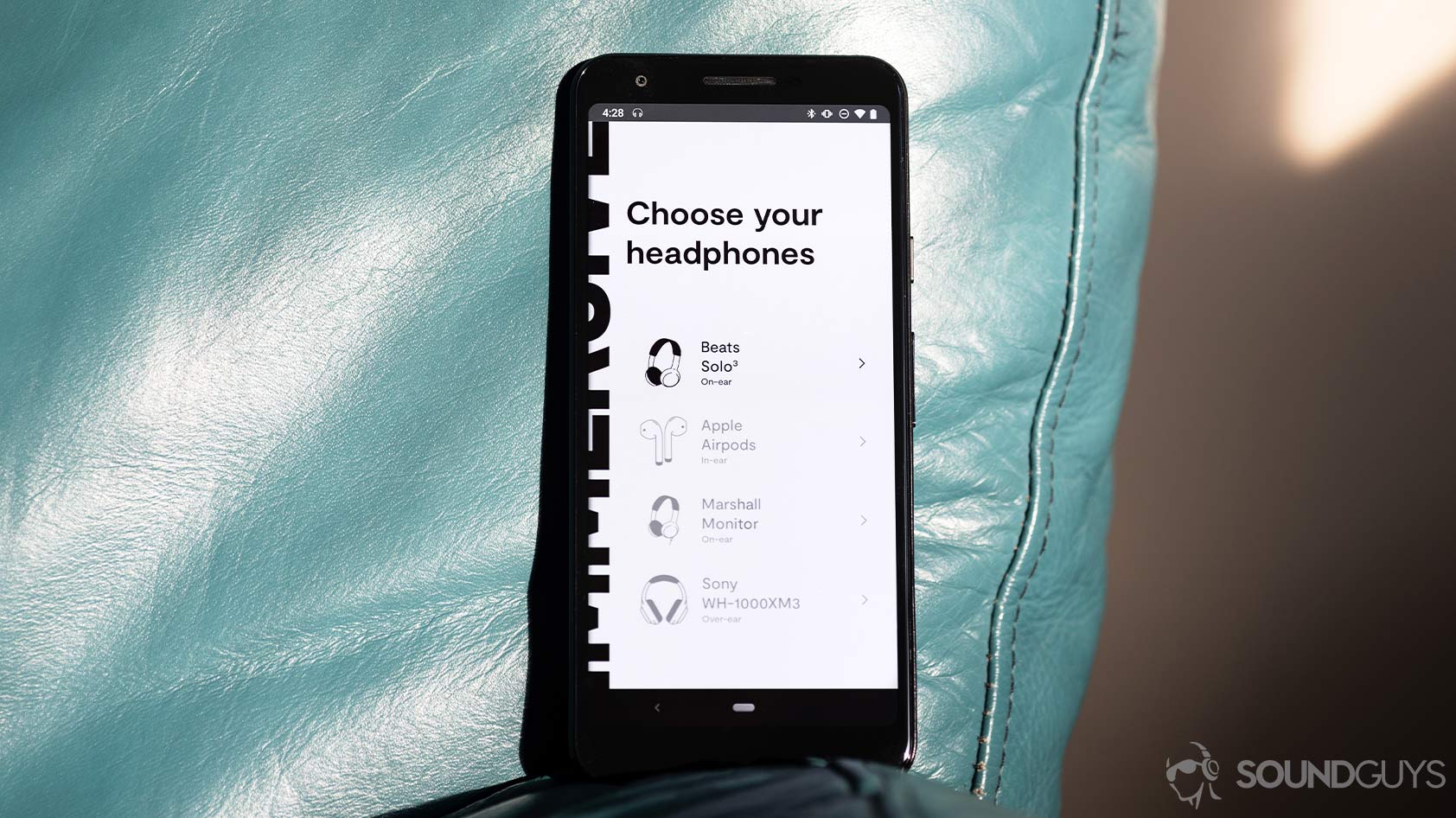 Dirac is a great mobile solution for listeners who want to experience familiar music in a novel way.
We anticipate 2020 will be the year of the DSP and 3D audio, so the next few months and years will likely see an uptick in audio processing software. As of now, there are few accessible options targeted toward the general consumer aside from Sonarworks and Creative, both of which have their shortcomings.
Sonarworks' True-Fi mobile app debuted January 2019, with nearly 300 headphone calibrations at the time and supports 331 headsets as of January 7, 2020. While its list of supported headphones is impressive, the application is unable to bypass Apple Music's DRM protection, and users have noted audio stuttering when using the True-Fi app. Its operation differs from Dirac in that it requires some demographic information including age and sex to account for hearing loss.
One of the best things about the Dirac app is how it works seamlessly with any of your favorite streaming services.
Both True-Fi and SXFI are more involved than Dirac which isn't necessarily a good thing. Dirac proves that less is more. Unlike Creative's Super X-Fi app which requires you to take a snapshot of your ears and face for head mapping, Dirac deals only with the headset itself. What's more, Creative's SXFI application is limited to proprietary products. It's great if you're a fan of the Creative brand and also happen to store all your music natively on your smartphone or purchase the physical Creative Super X-Fi amplifier, but the process seems cumbersome and limiting compared to Dirac.
Is the Dirac app worth it?
As of January 7, 2020, the launch date and pricing of the Dirac mobile app is to be announced, but we'll update this review once Dirac shares pricing information. Regardless of the cost, its simple UI makes 3D audio accessible to users of all knowledge levels. If you're someone who enjoys discovering new nuances from old favorites, then the Dirac mobile app will likely prove a worthwhile subscription to have.