All products featured are independently chosen by us. However, SoundGuys may receive a commission on orders placed through its retail links. See our ethics statement.
Best Lightning headphones
We put the links here if you want, but you still shouldn't buy these.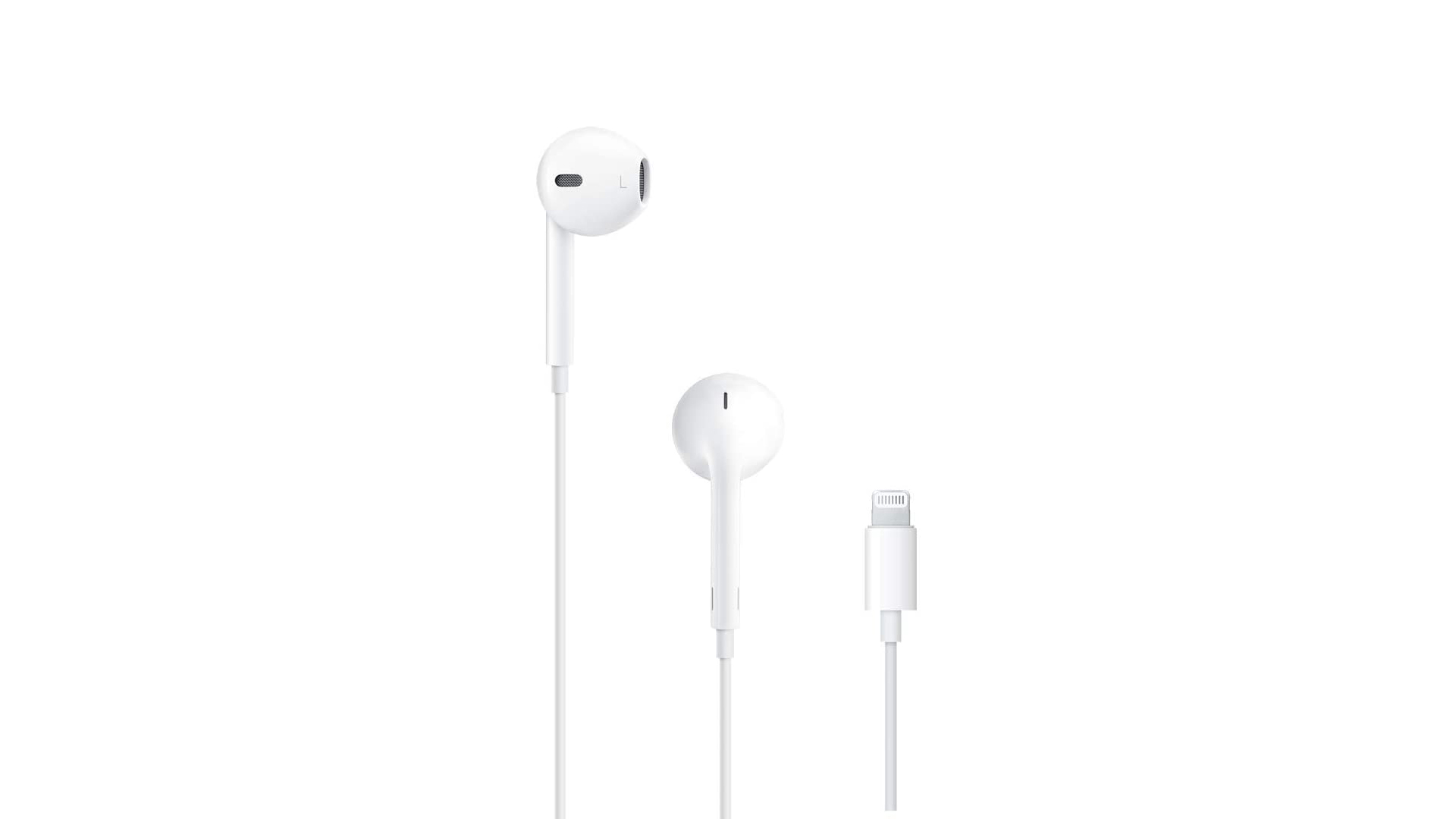 8.8
Check price
Positives
Free
Mic is decent
Negatives
Build quality
Poor isolation
Fit
The Bottom Line.
The Apple EarPods come free with your phone, but if you need a new pair it's still cheaper than buying a pair of on-ears with a dedicated Lightning connector.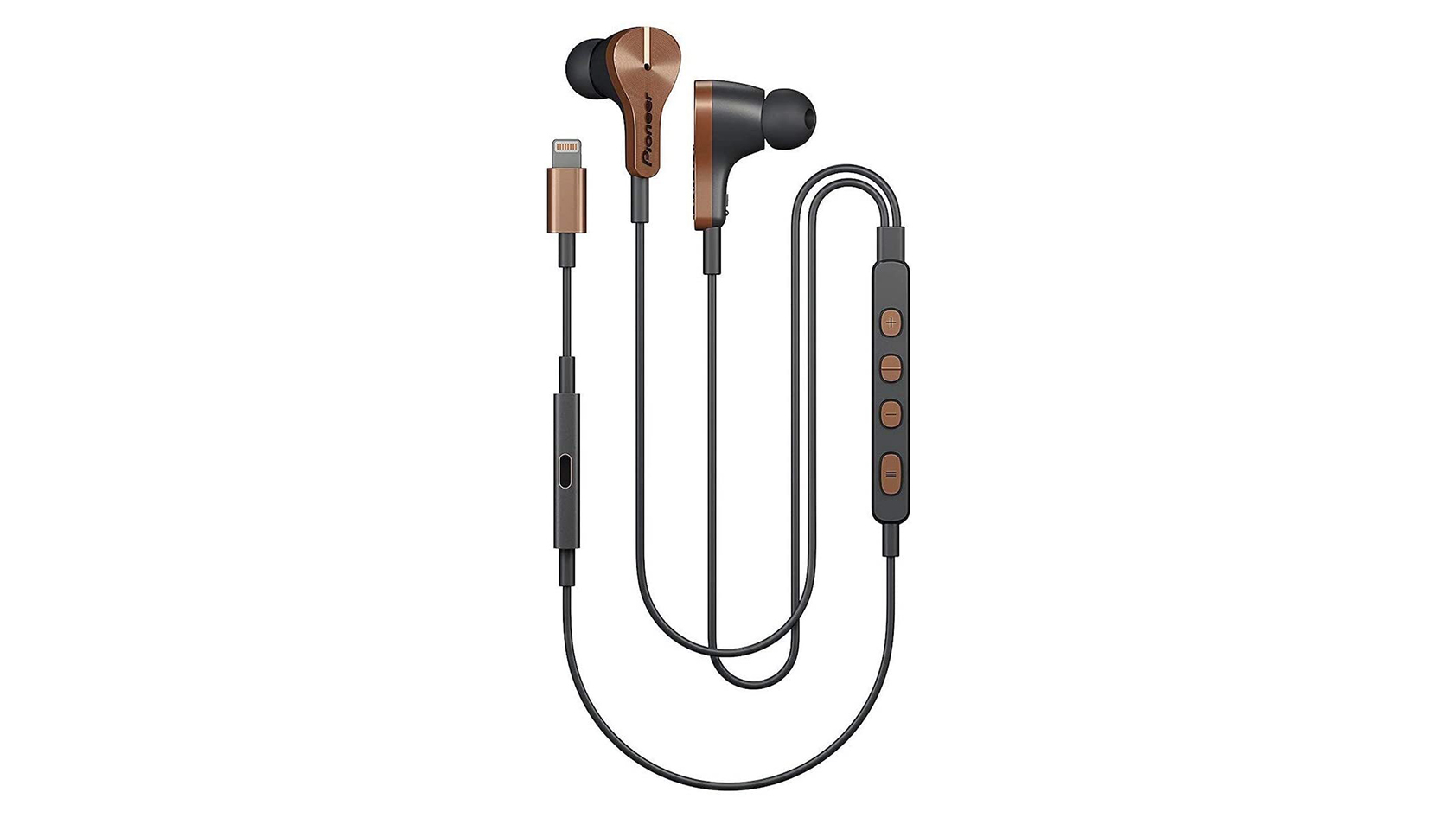 7.2
Check price
Positives
Active noise canceling
Good sound
In-line controls
Can charge iPhone through earbuds
Negatives
Plastic build
Uncomfortable fit at times
Microphone quality
The Bottom Line.
For $79, the Pioneer Rayz Plus is a feature-packed pair of Lighting earbuds for iOS device owners. Its sound quality and active noise cancellation is good enough for everyday use, especially given its affordable price.
6.2
Check price
Negatives
Sound quality
Uncomfortable
The Bottom Line.
At this point, the Q Adapt is the king of an anthill, as it's the last remaining set of on-ears that are available. That doesn't mean they're a good buy, just the best of what's left.
Read full review...
7.8
Check price
Positives
3D audio recording
Active noise canceling
Ambient noise passthrough
Negatives
Lightning cable only
The Bottom Line.
If your upcoming creative endeavor calls for 3D recording but budgeting in the Ambeo VR Mic is too much, then the Ambeo headset is a great compromise. However, if you're buying these in the hopes that it will completely transform your music, you're better off with a good pair of open-back headphones.
Read full review...
Apple Lighting to 3.5mm Headphone Jack Adapter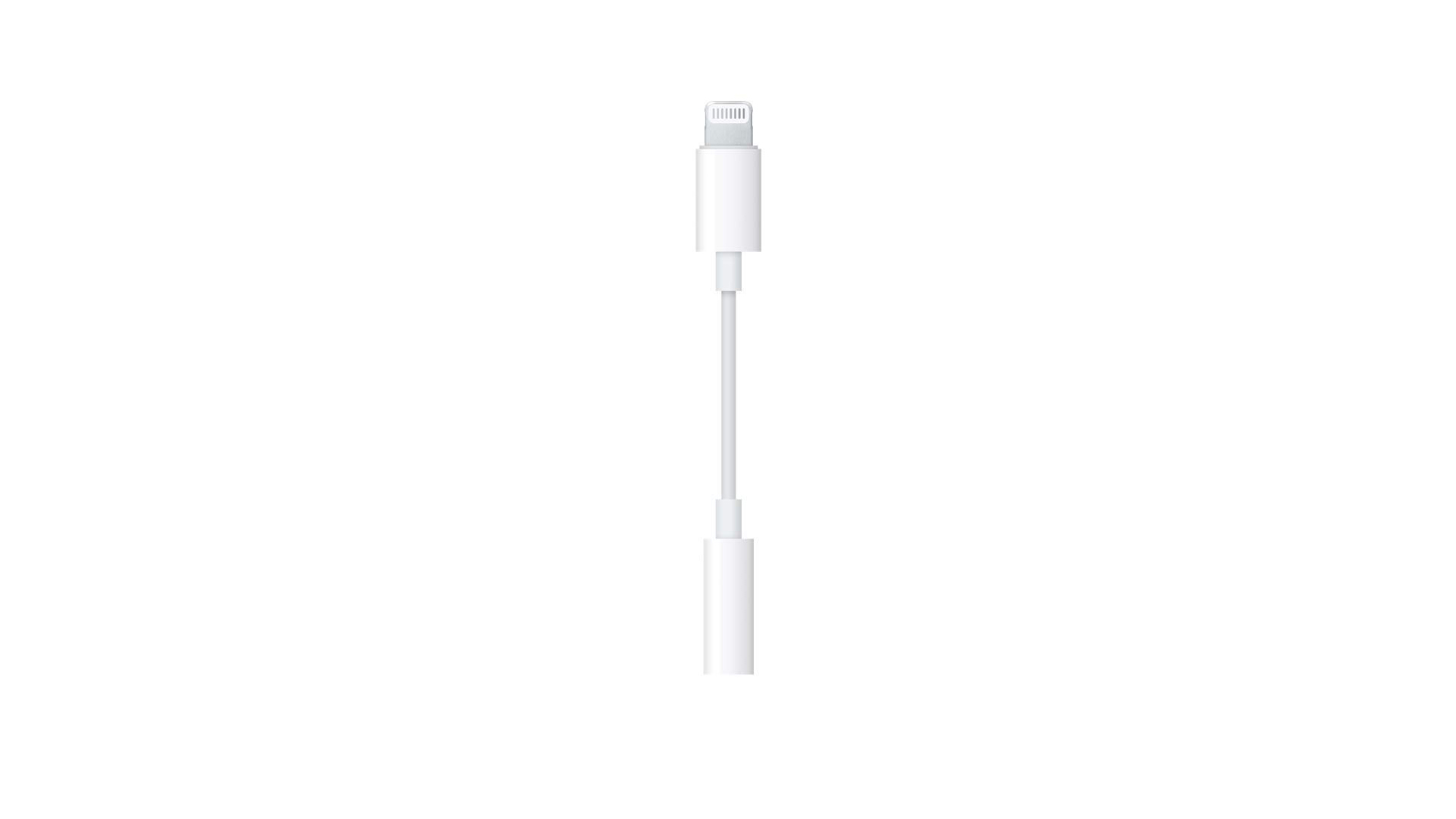 8.8
Check price
Positives
Cheap
Can use your existing headphones
Negatives
Build quality is bad
The Bottom Line.
If you already have a pair of headphones you love, save yourself some money and just get this. If you need headphones, then get one of these and then another pair of standard 3.5mm headphones.
Apple iPhones have been lacking a headphone jack for a few years now, and even though we knew it was a bad idea at the time we still had hope that maybe this product category would blossom into something new and cool. It hasn't. So if you're looking for the best lightning headphones let me just preface this by saying that, just like USB-C headphones, you shouldn't spend your money on these. That said, we're still going to pick which ones are the best.
Editor's note: this post was updated on June 28, 2023, to remove retired products, and replace outdated recommendations.
Don't overthink it, just get the Lightning dongle from Apple
Assuming you already have a pair of headphones and you can just want to be able to use them with your phone, there's no better way to do that than by just using the Lightning dongle. It's surprisingly good and won't even break the bank assuming you lose it (which you probably will). Still, it's only $8 USD to replace.
Apple Lighting to 3.5mm Headphone Jack Adapter
8.8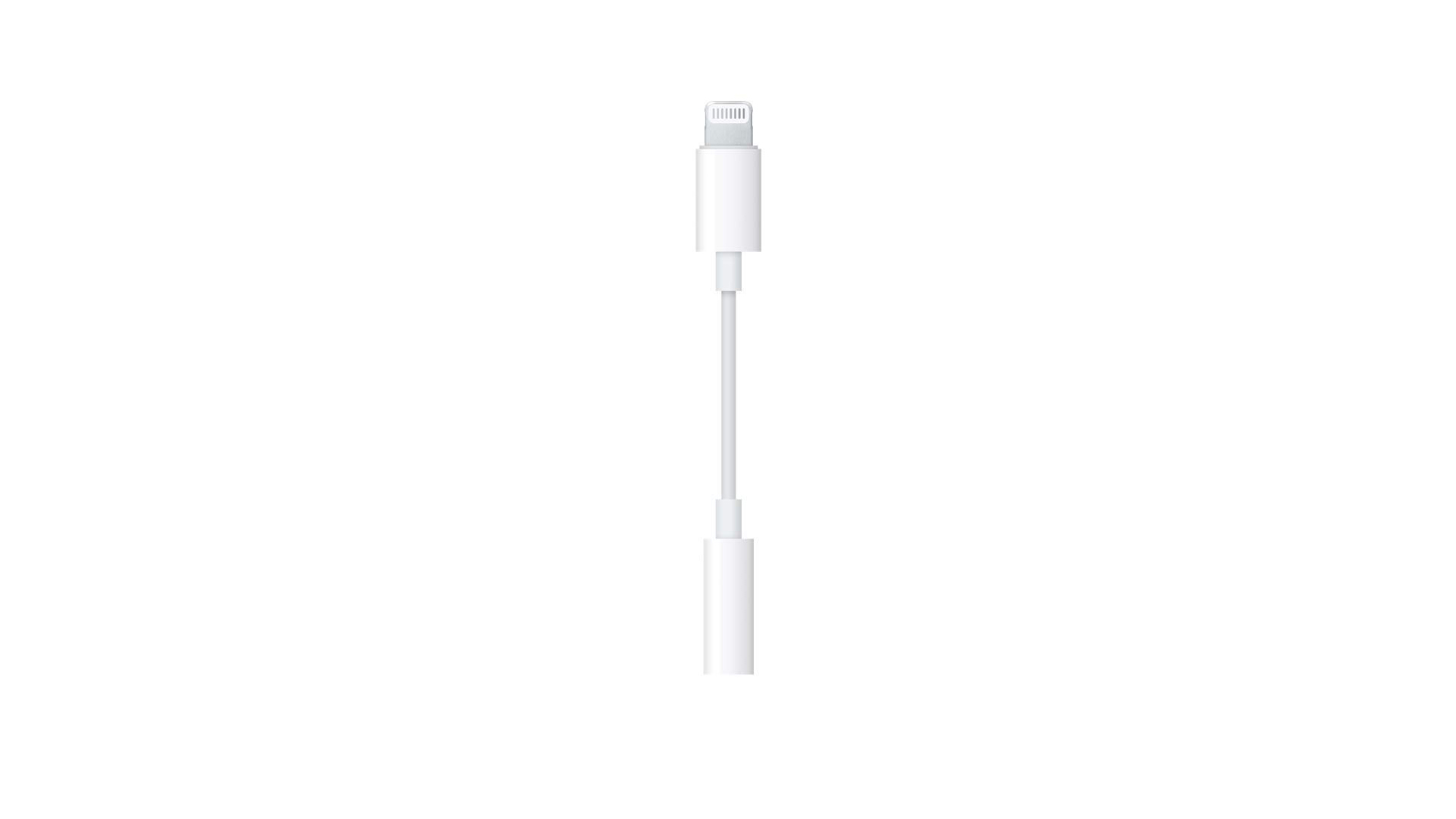 Apple Lighting to 3.5mm Headphone Jack Adapter
Buy now
Not only is this the most cost-effective way to use wired headphones with an iPhone, but it also prevents you from having to buy a dedicated set of cans or in-ears just for your mobile device. Given that iPhones are going to be losing their Lightning ports in very short order, you don't want to invest for the long-term here.
Save money with the Apple EarPods
If you're getting the urge to try some lightning headphones, you can still find the Apple EarPods online for cheap. These might not sound great, but if you can get a decent fit they're fine for casual listening and podcasts. Plus, the microphone that's built into them isn't terrible.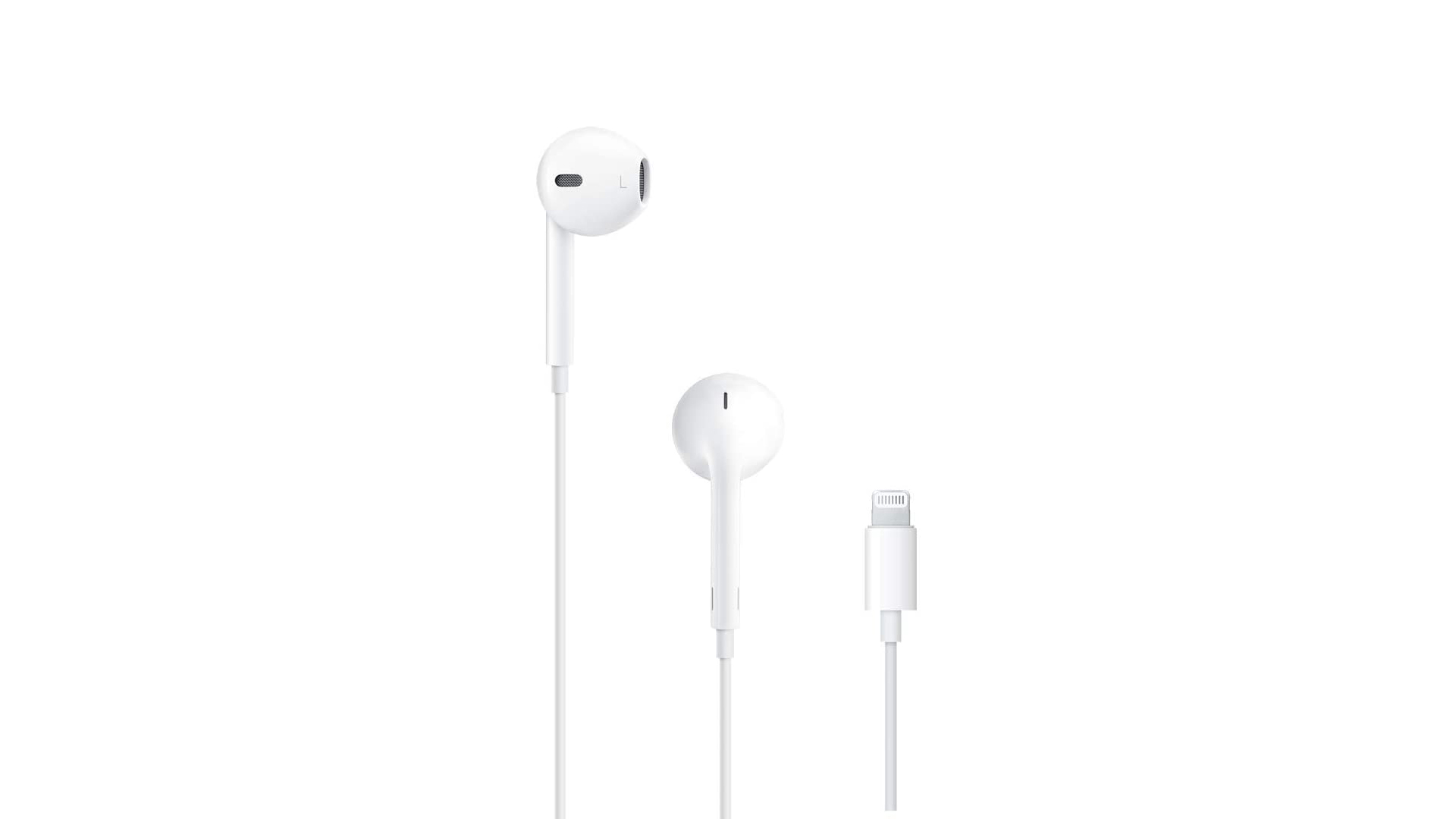 If you're going to invest in a pair of headphones, you want some sort of interoperability and that doesn't exist with Lightning headphones. If you get a pair, you can only use them with an iOS device with a Lightning connector, and those are dwindling in number.
The Pioneer Rayz Plus features active noise canceling
Pioneer is typically known for its car stereo systems, however, the company has dabbled in the world of headphones every now and again. With the Rayz Plus, Pioneer is giving iOS device owners a feature-packed pair of Lighting headphones — all for less than $80.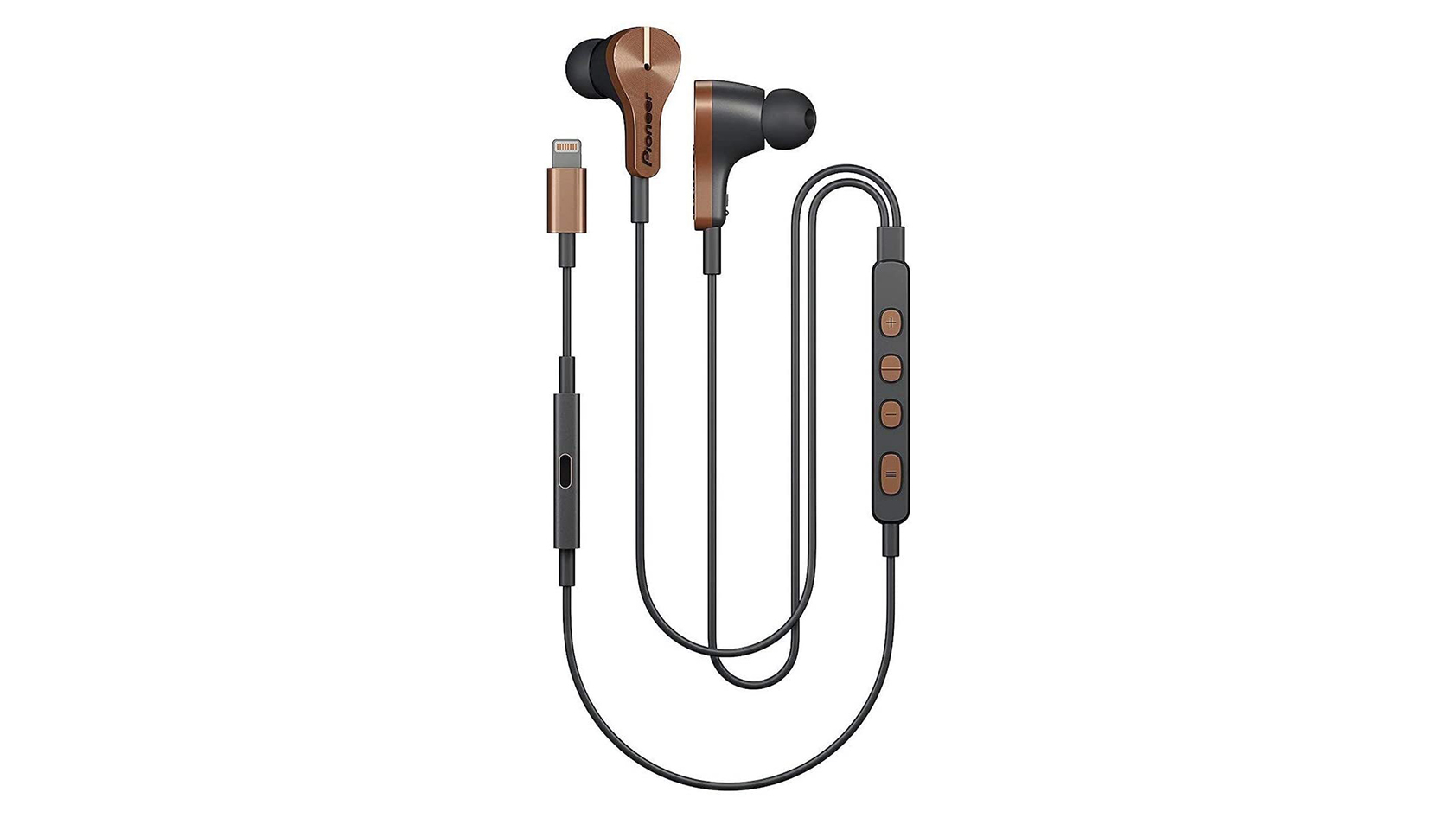 The Rayz Plus features decent active noise canceling, given its sub-$100 price tag. While its performance may not hold a candle to other ANC earbuds, it does a good enough job at attenuating light chatter and loud hums from air conditioners. Sound quality is also good, with a slightly-boosted bass that will satisfy most listeners.
One of the most annoying aspects of using Lighting headphones is the fact that you can't charge your iPhone or iPad while listening. Fortunately, the Rayz Plus solves this with its inclusion of a Lighting port. Just plug your charging cable into the earbuds while listening and you won't ever have to worry about running out of power.
For headphones, check out the Libratone Q-Adapt
Though it isn't going to make you forget the Focal Bathys or anything, the Libratone Q-Adapt is a competent — if a little too bass-heavy — option. You may not like the on-ear design, but currently, there are no truly over-ear headphones on the market with a Lightning connector.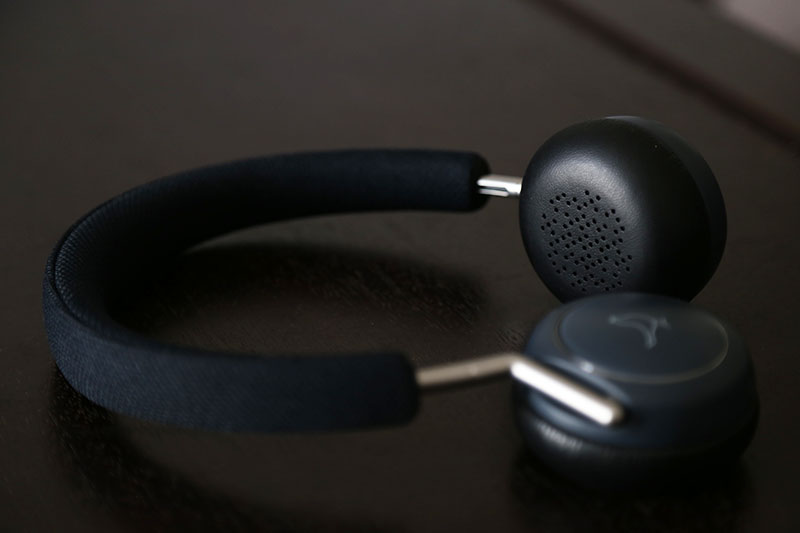 The on-ear design is a bit of a love-it-or-hate-it form factor as it does put some pressure on your ears in order to stay in place. If you're the type of person who has issues with this, stick with in-ears.
The Sennheiser AMBEO is a hidden gem
Now that you can find the Sennheiser AMBEO Headset for under $50 online, you should know that while it's a bit of an oddball headset: it's well worth the money. This product's main claim to fame is its ability to record spatial audio, which is a cool trick if you're into that sort of thing. Additionally, the sound quality is pretty decent for $50, which isn't surprising given its original retail price was about $300.
Sennheiser AMBEO Headset
7.8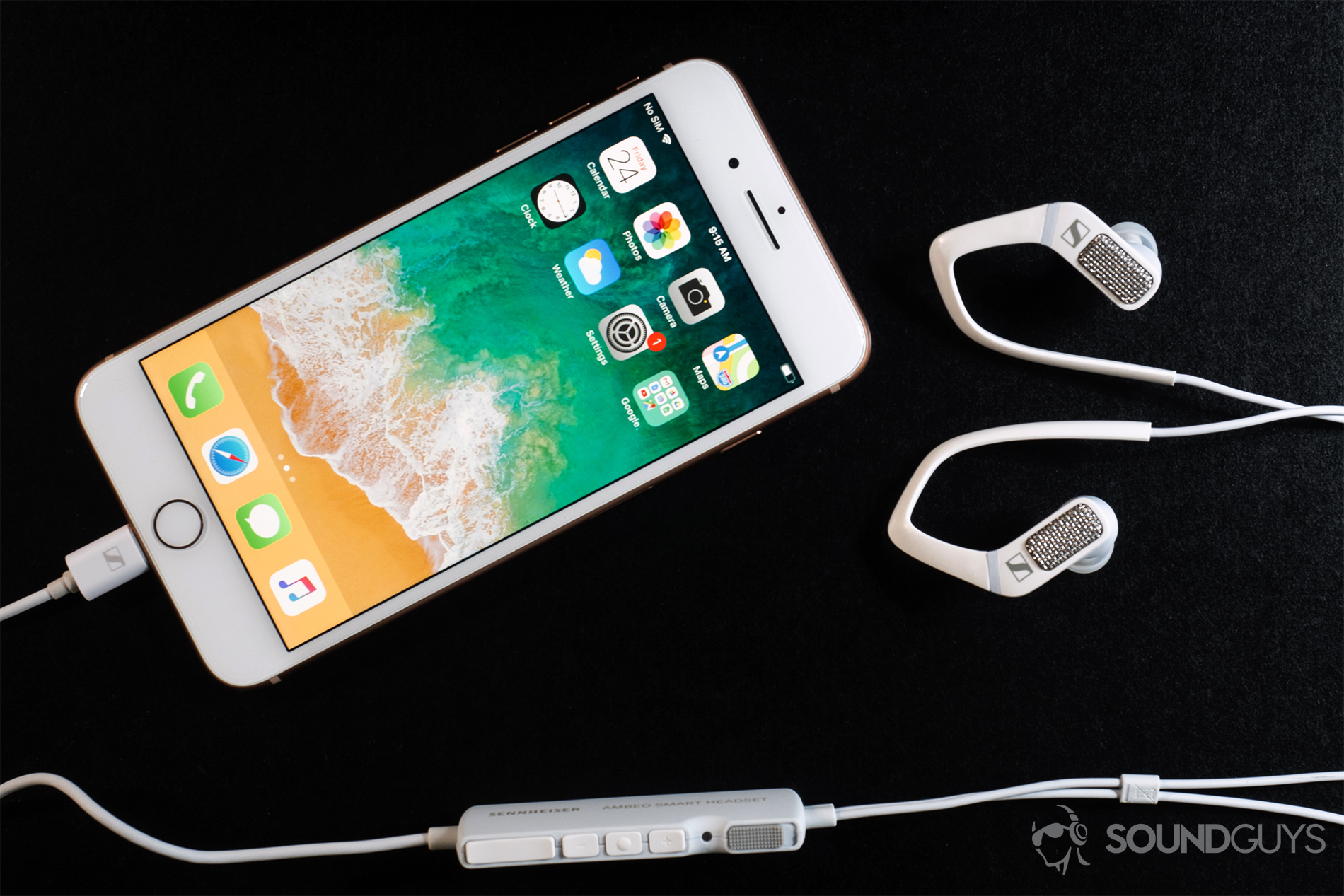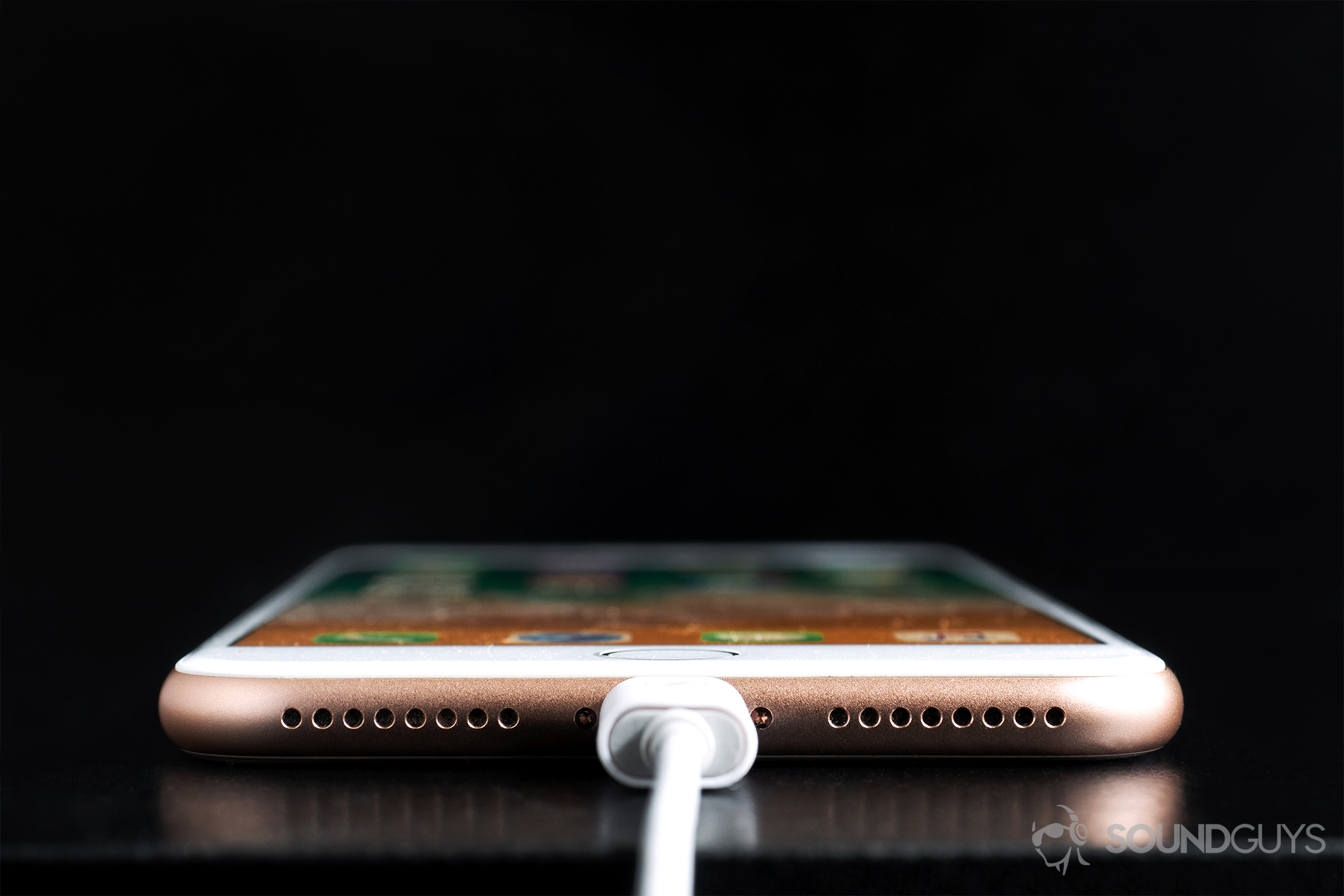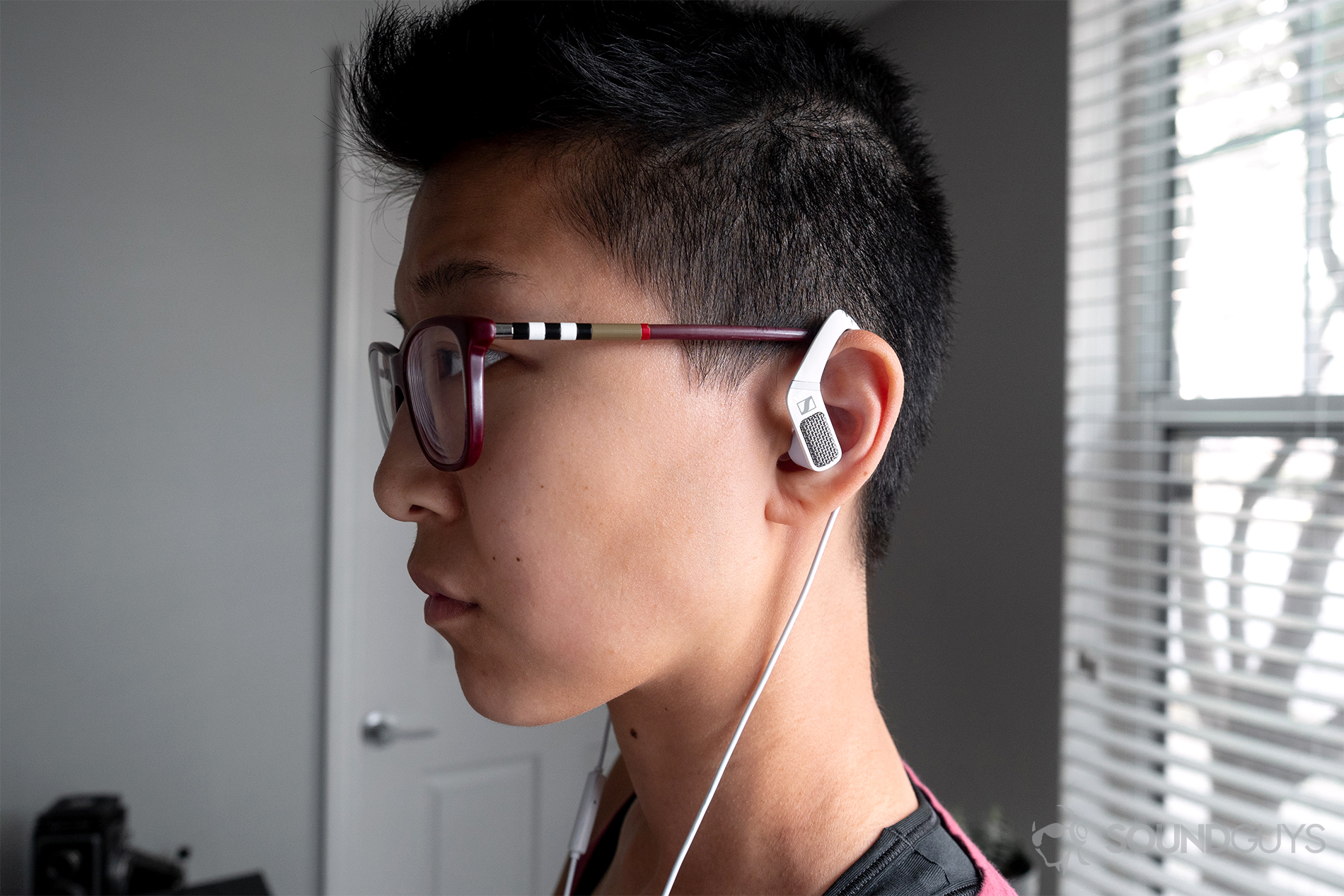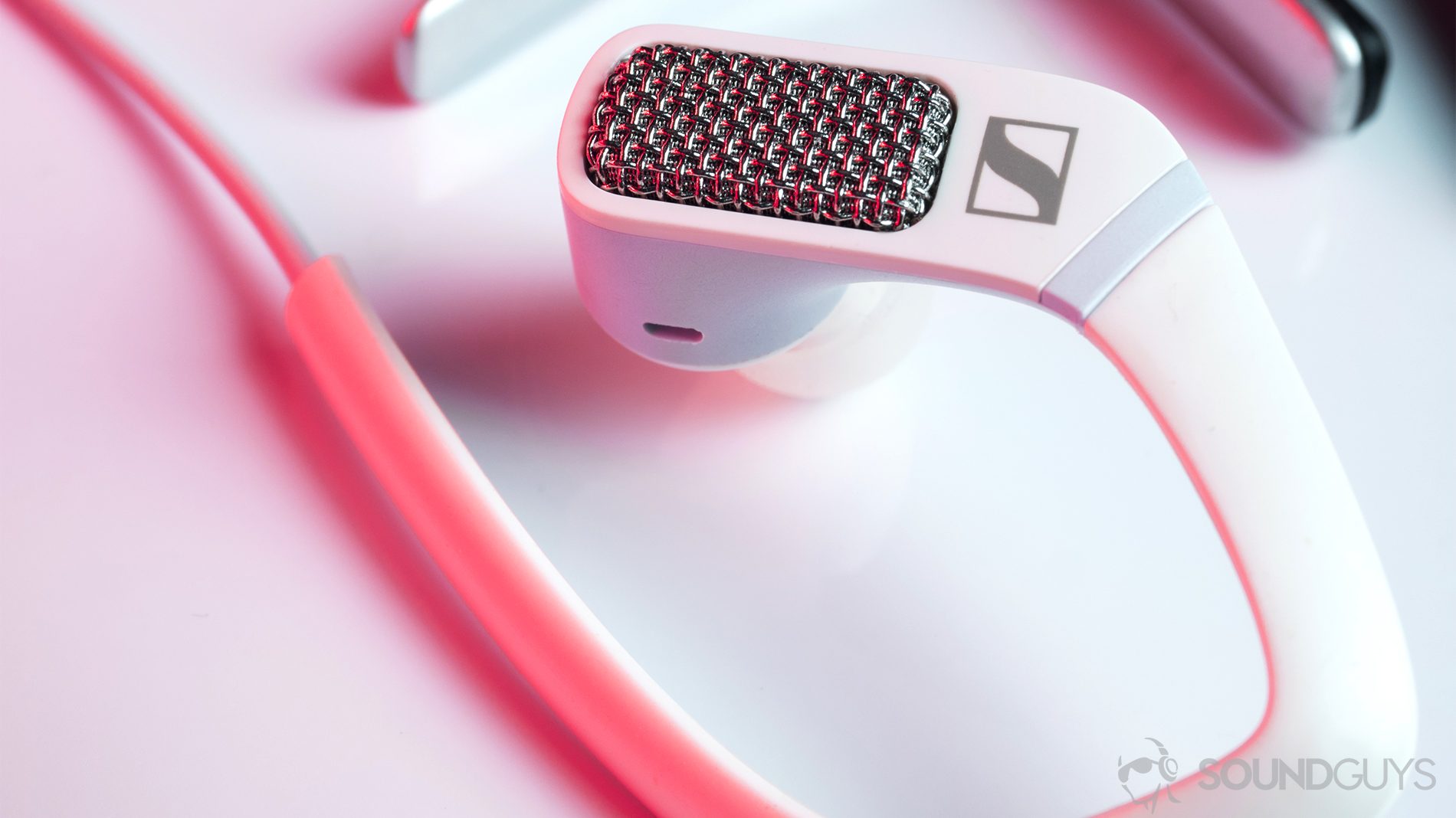 Now that the headset is at the end of its life, though, you might run into some compatibility issues with iOS as the last update the app had was in 2020. However, there shouldn't be an issue on even newer iPhones.
What you should know about Lightning headphones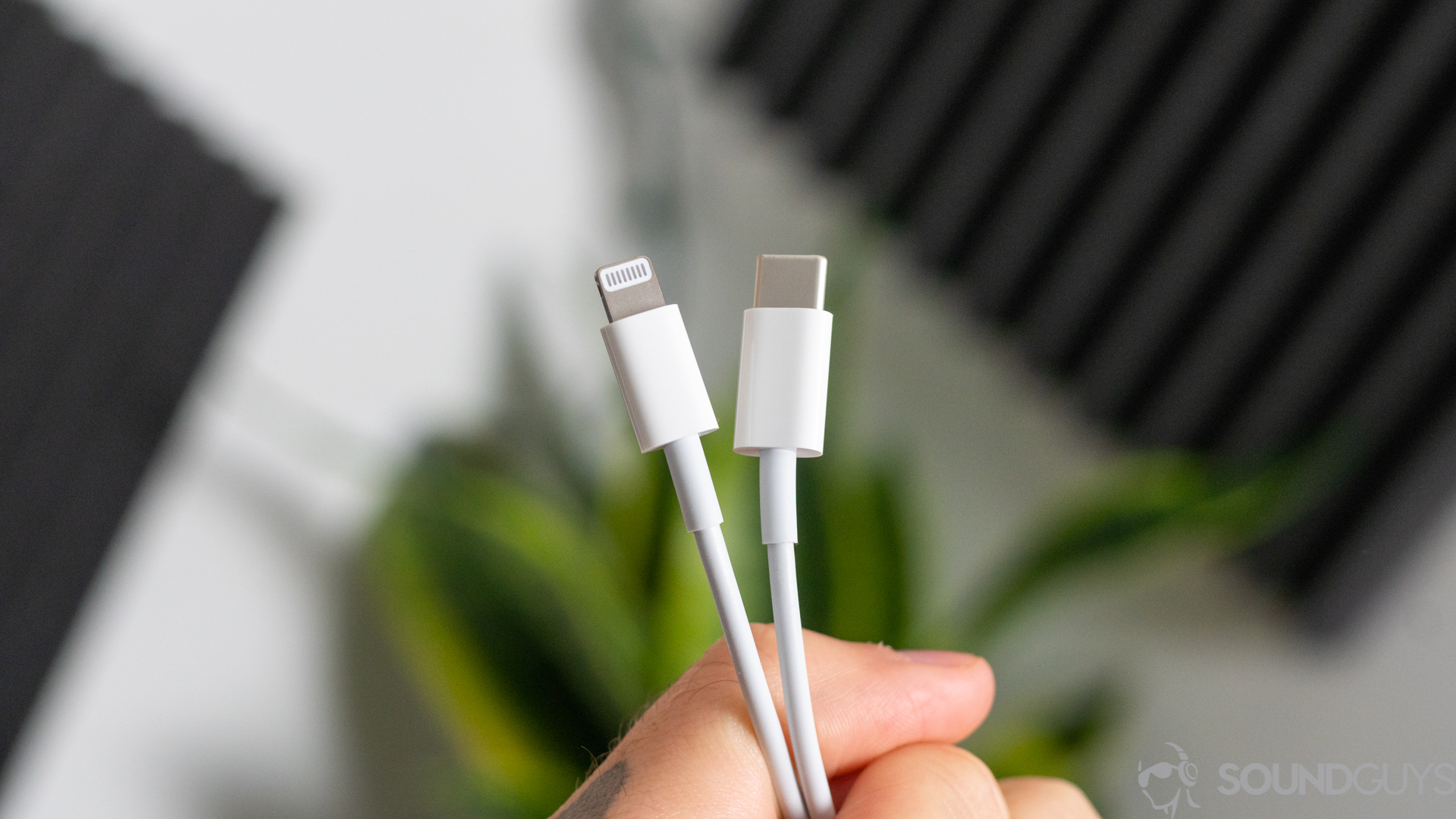 If you don't have a Qi wireless charging mat, you'll need to charge the AirPods Pro case via Lightning cable.
Before spending your hard-earned money, there are some things you should know about the state of the market and where things are headed in the future.
Lightning is dying, just like USB-C headphones
If you want to know what the future of Lightning headphones is, just look at USB-C headphones. While companies like Apple and Google were quick to remove the headphone jack in order to drive up sales, they did so without a full ecosystem of products behind the companies. Apple in particular was hoping that the market would catch up and make tons of Lightning-based headphones… which never happened. Instead of Lightning headphones being the middle-ground to take us from the 3.5mm jack to completely wireless audio, Apple just plunged ahead into Bluetooth headphones.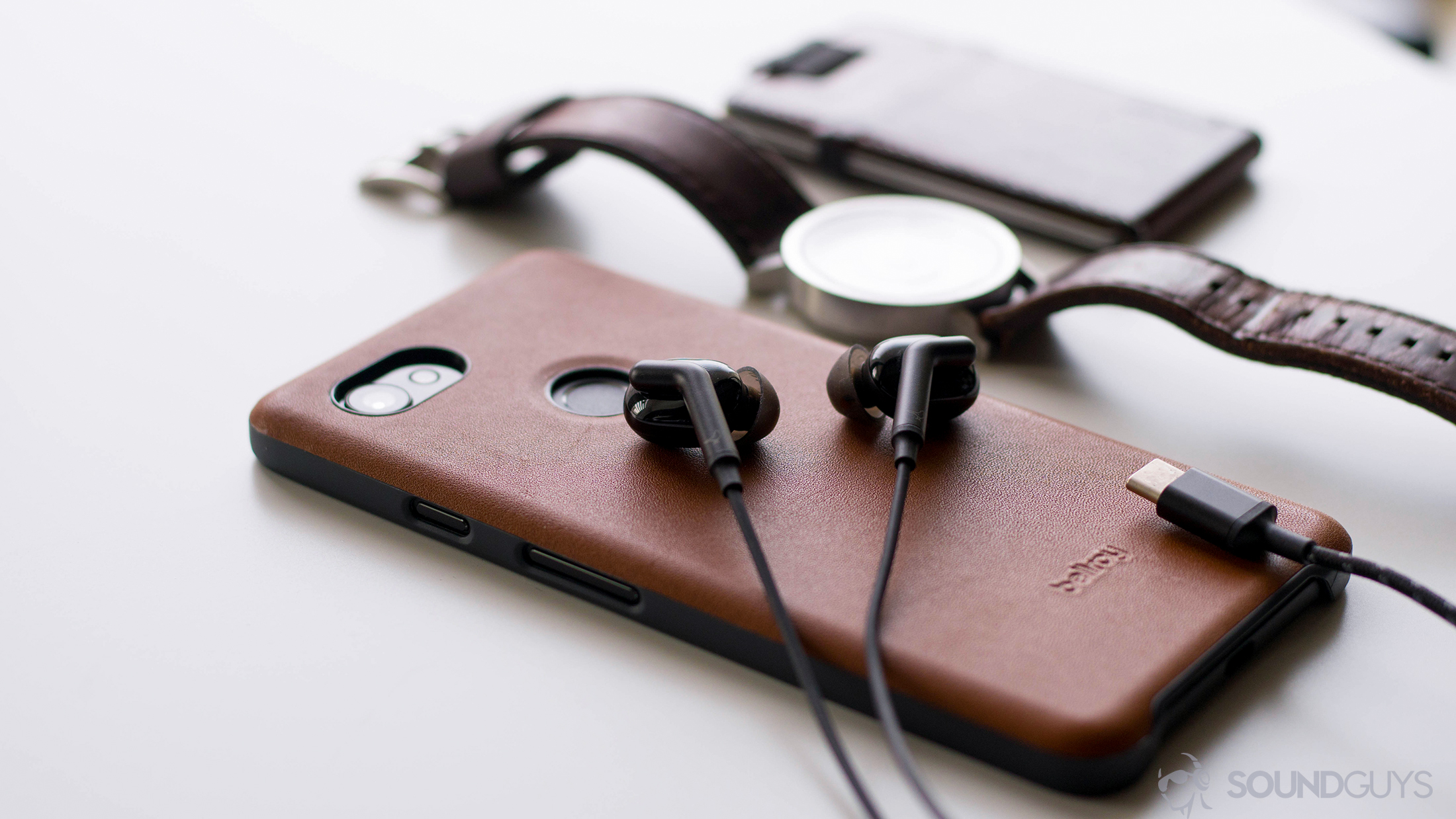 The Libratone Q-Adapt in-ears work perfectly with the Pixel 2XL
If you're a headphone manufacturer it's way easier to sell a pair of wireless headphones to everyone with a phone instead of making Lightning headphones to sell just to Apple users. It doesn't help that the Lightning connector, unlike the 3.5mm input, isn't an open standard. That means that if you want to make a pair of Lightning-based headphones, you need permission from Apple. As you can imagine, not a lot of companies went this route and instead just continued making 3.5mm headphones as usual — or just made the jump straight to Bluetooth.
You should probably just go wireless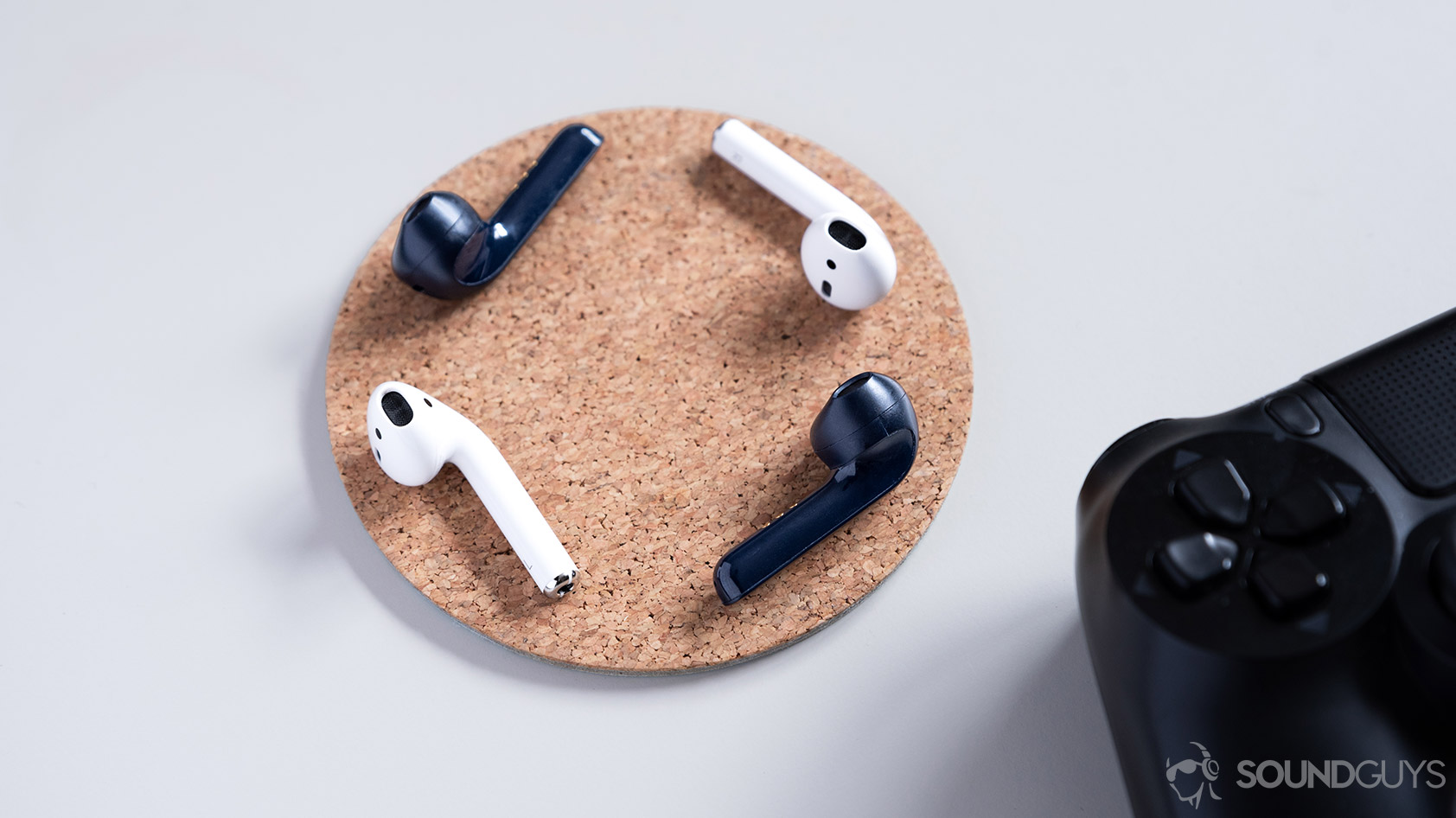 The Mobvoi TicPods 2 Pro features a similar design to the Apple AirPods (2019).
While I'm personally still a big fan of wired headphones, Bluetooth has its moments. Particularly if you want them for exercise or if you're commuting. If you're looking into a pair of Lightning headphones, we strongly recommend just going straight to wireless headphones. There are plenty of great over-ears on the market including the Sony WH-1000XM4 or the Bose Noise Canceling headphones 700, both of which are best-in-class active noise canceling headphones and completely wireless.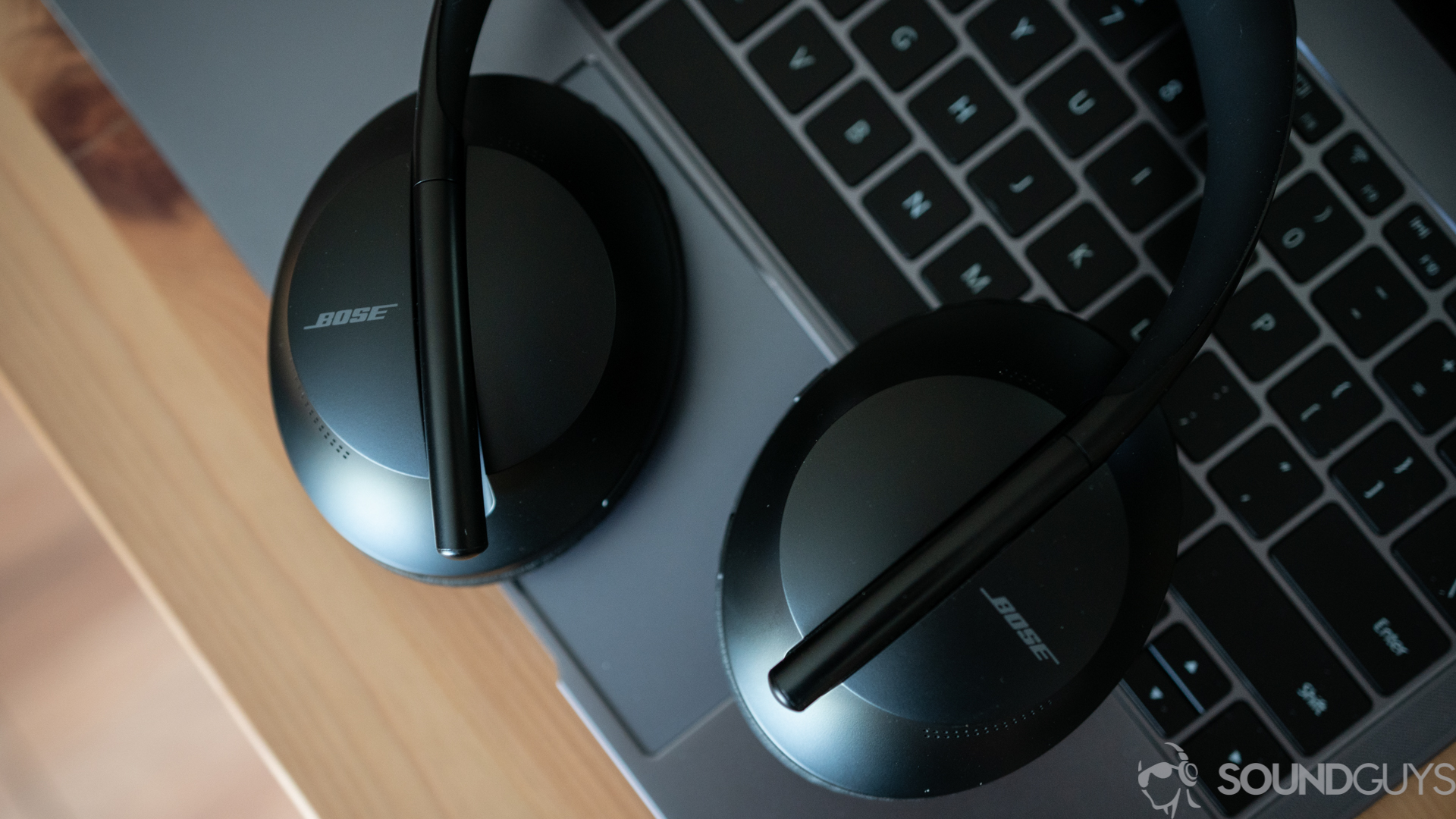 There are other options if you feel like spending a little more (or a little less in some cases)
If you prefer in-ears, the Apple AirPods Pro and Sony WF-1000XM4 are among the best noise canceling true wireless earbuds on the market. If you don't feel like spending that kind of money though, you can always go for one of the many other great true wireless earbuds that are available. Either way, you're spending less money and still getting a great product at the end of the day.
Why you should trust SoundGuys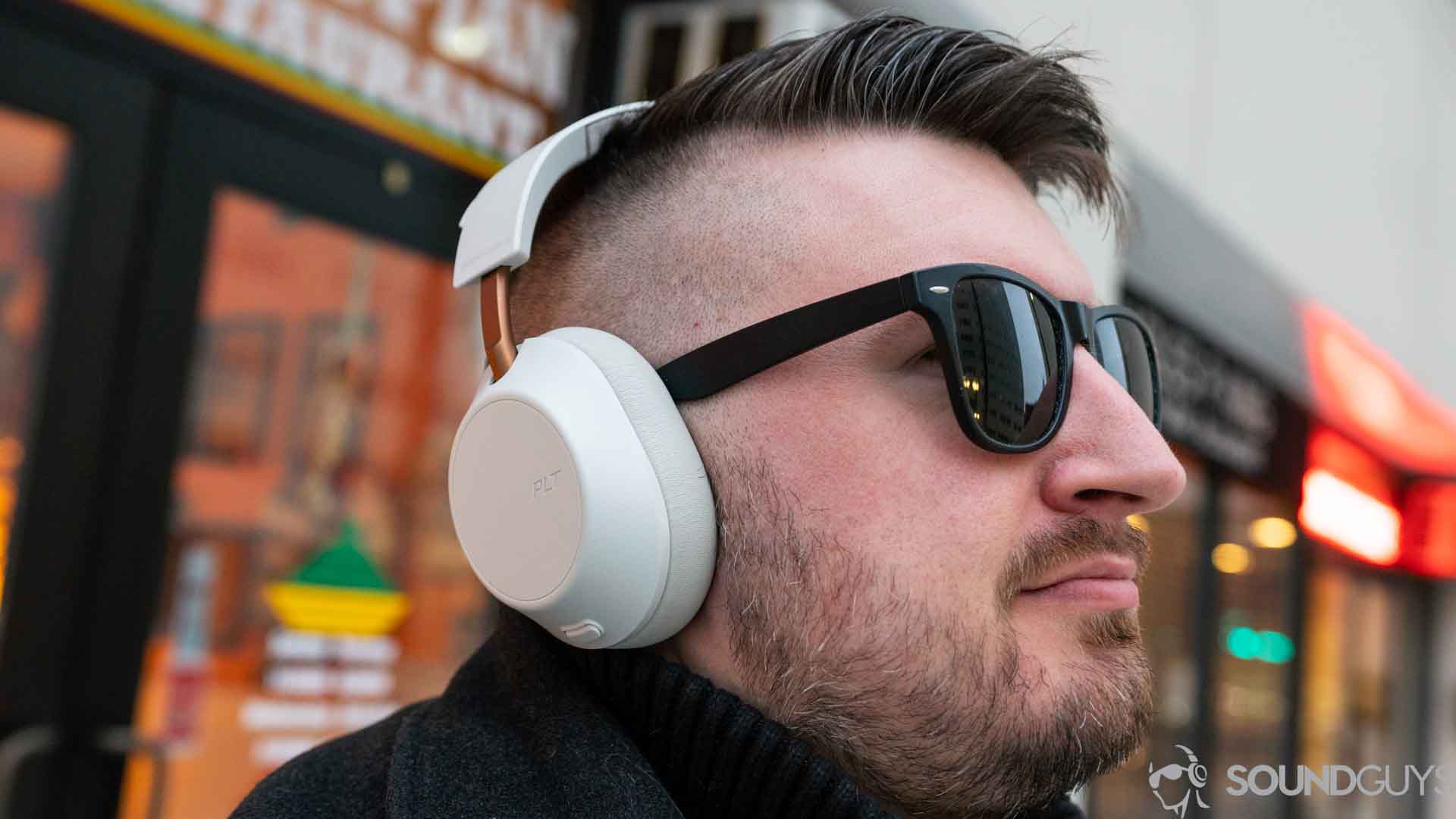 Chris rocks the Plantronics Backbeat Go 810 which completely cover the ears.
The team at SoundGuys has plenty of experience with audio products ranging from professional testing of audio products to years of hands-on experience nit-picking at everything from headphones to microphones and everything in between. SoundGuys is where we put our experience to use, and we'll never recommend a product we don't think is good. While we don't think buying a pair of Lightning headphones is a wise choice, there are some decent-sounding products out there, and hey: it's your money.
Speaking of money, the writers at SoundGuys don't get paid based on which products we recommend. We get paid based on content output, and that's it. We make money with affiliate links, so every time you purchase something through one of our links you're helping us keep the lights on and we appreciate it! However, if you don't like the item and return it within the return window, we most likely won't see anything — meaning it's in our best interest to point you to the right products.
Frequently asked questions about Lighting headphones
Not really, no. Although there were speculations of improved audio playback, the tech industry never embraced Apple's proprietary connector, resulting in a lack of innovation using Lighting. With the dawn of wireless headphones and earbuds, in addition to USB-C, even Apple is beginning to phase out Lighting ports from their own products.
Probably not! The connector is going to be phased out of phones by the end of 2024, so unless you plan on throwing your headphones away by the time you upgrade, definitely don't spend too much money here.