Next time you get on a flight, take a look around. I'm willing to bet that one of the most common types of headphones you'll see are Bluetooth headphones. We still have our doubts when it comes to Bluetooth (especially Chris), but it's hard to deny that Bluetooth has come a long way. Not only do some of the best wireless headphones sound great, but they also come with a number of useful features.
Related: Best truly wireless earbud headphones
The Focal Listen Wireless are one of the best wireless headphones around
Whether you're looking for active noise cancelling or great sound, it's hard to know what's what unless you do a ton of research. That research probably brought you here, and you'll be happy to know that you can stop now. We've done all the research for you, so all you have to do is decide what you're looking for. And if what you're looking for is just the best all-around pair of headphones, then check out the Focal Listen Wireless. These headphones aren't cheap, but if all you want is a solid pair of over-ears with good sound, great battery life, and exceptional passive isolation, these have you covered. Plus, they're slightly less expensive than a lot of the competition.
The Listen Wireless might not be the prettiest pair of cans, but they get the job done. The headband is made of a sturdy plastic and, thanks to folding hinges, you can easily pack them away when you're not using them. Though, it's worth mentioning that the ear cups don't provide much horizontal rotation, so if that's something you need, keep looking. As far as sound quality goes, Lily didn't have too many issues with it in the full review. The low-end receives a bit of a bump to satiate the consumer ears, and treble frequencies are overemphasized too. This results in perceived clarity and detail that we average listeners are used to. That said, the emphasis in both ends of the frequency response spectrum never impedes vocals.

As far as battery life is concerned, these will last you around 20 hours of constant playback. Not bad for anyone looking for a pair of headphones for their commute. On top of that, these have impressive sound isolation due to the large ear cups. If you don't mind having a pair of headphones that are a bit bulky, the Focal Listen Wireless won't let you down as the best wireless headphones around.
The Bose QC35 II are the most comfortable wireless headphones

The Bose QC35 II is one of the newer offerings from the company, but they've already updated them with the second iteration aptly named the QC35 II. You'll still get one of the most comfortable pairs of headphones available on the market as well as that legendary Bose active noise-cancelling, but now there's an added button that lets you control exactly how much ANC you want and let's you trigger Google Assistant. If you're rocking an iOS device and want to pull up Siri, you can still do so with the multi-function button.
Besides the new Google Assistant button, pretty much everything about these is exactly the same as the original. So if that isn't a big deal to you, you can always save yourself a bit of money and scoop up the series 1. You'll still get the multi-function button which lets you skip between tracks and answer/end phone calls as well as dedicated volume buttons. You'll get the same Bluetooth connection, the same 20-hour battery life, and even the same sound quality focusing on the detail in the mids. Plus, you'll get one of the best ANC headphones on the market. In our testing, we measured that they were able to cancel up to 17.7 dB of outside noise, which lessens your risk of noise-induced hearing loss.
Overall, these are one of the best experiences you can get because of how comfortable they are. Now they're just a little more Googly.
Which are the best active noise-cancelling headphones?
If you want a good Bluetooth connection, good sound, and the best active noise cancelling, the answer is the Sony WH-1000xM2, the best wireless headphones when it comes to active noise-cancelling technology. Sony has been around for quite some time, and if you don't remember: their first branded product in the US was the TR-55 transistor radio. They've come a long way since then, bleeding into almost every area of tech. All that learning has helped make the WH-1000xM2 the excellent headphones that they are. They've also earned the top spot on our best noise cancelling headphones list, so that should tell you just how special they are.
These have top-of-the-line active noise-cancelling that beat out the Bose QC35 in our testing by 2dB, cancelling an average of 19.4 dB of outside noise.  Luckily, it does this without sacrificing sound quality thanks to Sony's Bluetooth LDAC codec. It increases the streaming rate of audio beyond the 328kbps that comes in the standard SBC codec. Don't worry, that's all the talk of nerdy audio codecs for now, but if you really want to dig deeper, make sure to read the section down below.
It's always bothered me when headphones are wireless, but then you need to pull out your phone in order to adjust volume or skip tracks. It just seems so much more convenient to have it all be controlled wirelessly if you're going for a truly wireless experience. That's exactly what the WH-1000xM2 offer, with touch-sensitive pads on each ear cup that lets you control your music without needing to reach for your phone. Swipe left and right in order to skip between tracks and swipe up and down to adjust volume. Tapping once will pause or play music and answer phone calls as well. If even that's not enough, cupping a hand over your ear toggles the pass-through option, and a long press on the right ear cup will call your digital assistant of choice into action. It's this convenience that makes this one of the best wireless headphones.

Related: Best noise cancelling headphones
The Beyerdynamic Amiron Wireless have the best sound, hands down
When it comes to sound quality, you might not think of Bluetooth. But Beyerdynamic proved that isn't the case with their Amiron Wireless headphones. These sound fantastic, and although the sound might not be for everyone, that soundstage alone makes up for you looking like Mega Man while wearing them.
The padding is super comfortable, and if you plan on wearing these for a while, you won't feel suffocated at all. Unfortunately, they're a little too loose and shaking my head even a little during testing caused them to fly off my head. So even though they're Bluetooth, they might not be a great choice for commuters. The last thing you want is them falling and breaking when you bend over to pick something up. Instead, these feel like they'd be ideal for people listening at home. Sure you can get a pair of headphones that sound better for cheaper if you opt for an open-back wired pair, but if you want the best wireless headphones, these are tough to beat. They have a few high-end codecs to like AAC, aptX, and aptX HD.
Besides the sound quality, these also have a great battery life at roughly 30 hours of constant playback. And the large, plush ear cups also do a great job at passively blocking outside noise, so if you want to enjoy your music without being bothered by the sounds of the people you're living with, these are for you. Unless, of course, they're obnoxiously loud.
Not looking to spend too much? Get the CB3 Hush
Quality Bluetooth headphones tend to be expensive, we get it. So whether you're looking to save some money, get someone a gift, or just can't imagine spending $500 on headphones, then check out the CB3 Hush headphones. These are aptly named as you'll get impressive active noise-cancelling. They're obviously not as great at ANC as some of the others on this list, but you'll get 70 percent of the noise cancelling for a third of the price. Seems like a fair trade to me. You'll get roughly 10 hours of battery life if you use them wirelessly with active noise-cancelling turned on , but you can always plug them in with the included 3.5mm cable should they die on you.
The CB3 Hush also feature plush padding and are really comfortable to use, but all the perks still come with a few downsides. The biggest con to these is the sound leakage, which can be an issue if you're going to be using them in a quiet environment like in a library or at the office. They're also not made of the most premium materials, which are usually the first thing to go when trying to make a bang for your buck product. These aren't feeble or weak by any means but don't expect the premium metal build that you'll find on some other options in this list. That said, these cost less than $90, making them the cheapest of the best wireless headphones. Again, seems like a fair trade to me.
Who should buy the best wireless headphones?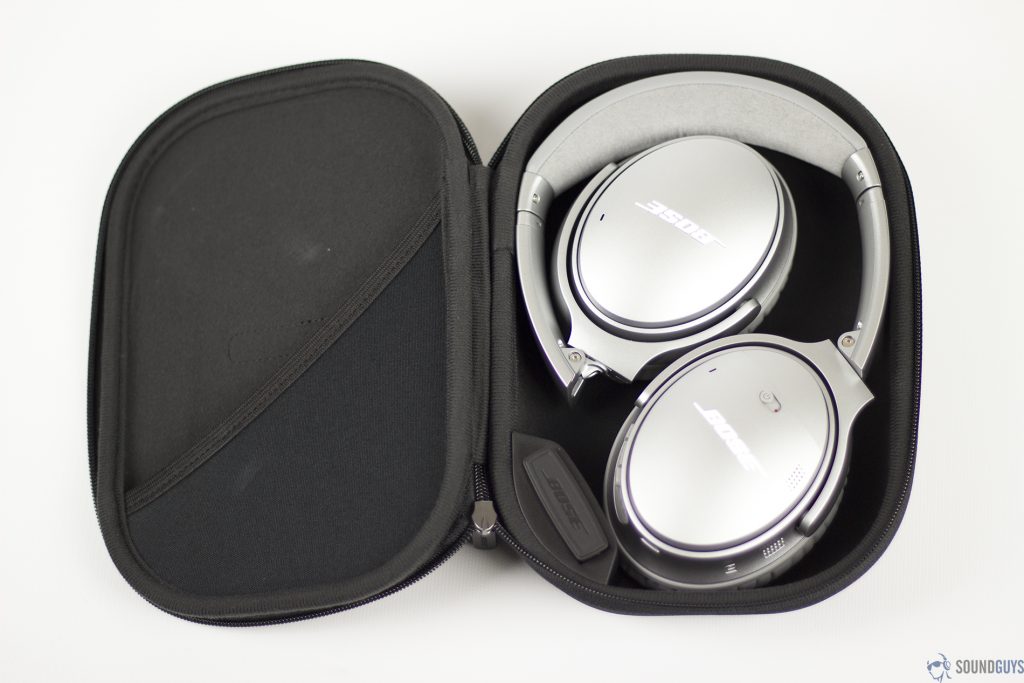 As great as these headphones are, they're also pretty expensive at $349. So needless to say it isn't for everyone. If you're looking for a premium audio experience for a listening setup in your living room, skip these. Yeah, they sound good but the price is hard to justify because an open-back pair of headphones give you a better soundstage and overall experience.
These are for commuters. If you commute and spend a lot of your time on trains and planes, the active noise-cancelling feature is a must-have. Not only does it allow you to effectively block out your surroundings, but it also lets you hear what's going on around you when you want to with the pass through feature. It might also be perfect for you if you're going to be using these at a desk while in the office or if you're a student studying in the library. Being able to block out the person vacuuming in the hallway would be enough of an incentive for me.
How we picked the best wireless headphones
Choosing which product is best changes depending on what the category is. If you're searching for the best headphones, we might focus more of our efforts on sound quality instead of cool extra features. On the flip side, if you're looking for the best waterproof speakers, chances are we're going to prioritize a strong, durable build over something like sound quality.
For this particular list there were a few things that took priority. First was Bluetooth connection. I'll be damned if we recommend a product where the connection skips every other song. In order to be in the running for this list, a strong connection was a must. After that came sound quality. At the end of the day these are still headphones, and you're going to be using them to listen to music.
Additionally, we took user feedback on battery life into account when weeding out products from our list. When we were writing our best Bluetooth earbuds best list, our readers made it very clear that battery life was the most important quality to assess after sound quality and comfort.
Bluetooth by itself has a bad rep when it comes to sound quality, but it's become way better over the years. So you can be sure that anything on this list had to at the very least sound good. Lastly, some of our decisions were made based on internal objective testing of the products with special software and microphones. We're currently working on a post to explain our entire process for the sake of transparency. But in the meantime, it's worth mentioning that the process for determining active noise cancelling is more or less the same procedure from our isolation tests.
What you should know
The Sony MDR-1000X and the Bose QC35 II both have spectacular active noise-cancelling, but what is it? And how does it work? You can dive deeper into this if you're really curious to learn the science behind it, but if you don't feel like dusting off your old textbook and want the TL;DR version then here it is.
Tiny microphones built into the headphones pick up what's going on around you and then play the opposite sound wave into your ear along with your music. Because the sound wave that's produced by the headphones is basically the exact opposite of the one that's outside of the headphones, it cancels out. Leaving you with just the sound of your blissful music. See? That wasn't so bad. Science can be cool.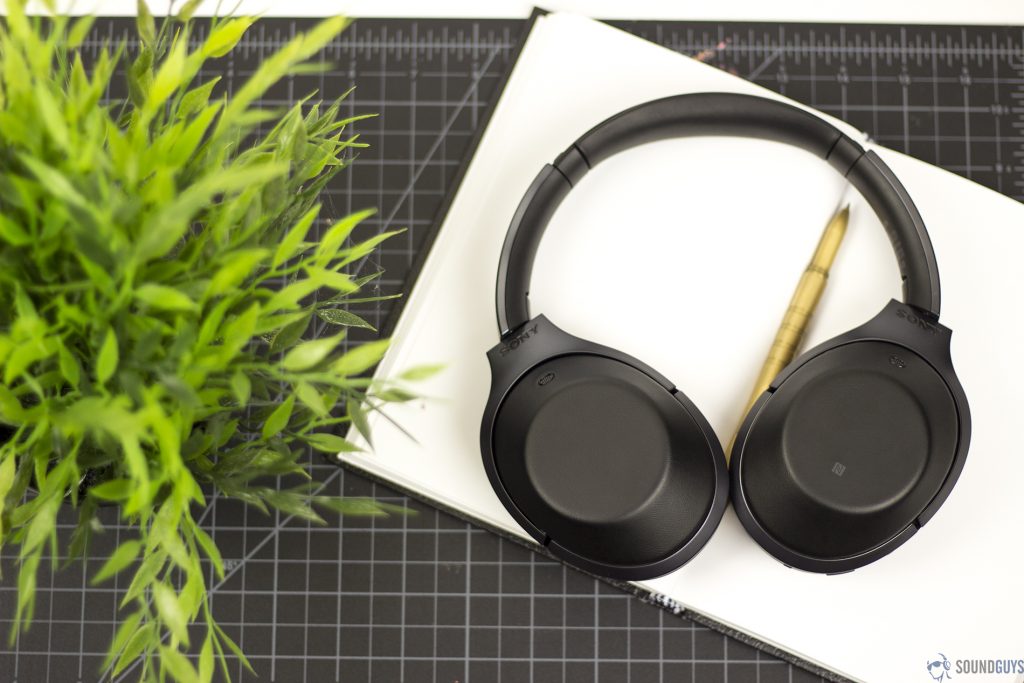 So you think you're ready to dive a little deeper into what makes LDAC or aptX HD good? Get ready, there's a ton of technical jargon and numbers we're about to go over, but we'll try and keep it relatively short. For a full breakdown make sure to check out this great article by Rob Triggs over at our sister site Android Authority. In short, the answer to why LDAC is better is because it has a higher bitrate than the standard SBC codec, which in layman's terms means that it's able to send more information per second.
By default, 99.9 percent of Bluetooth headphones, whether they're the best wireless headphones or not, have SBC as the fallback option. When everything else has failed your product can still decode the audio data that are being sent to it by your source device and play it with good enough quality because both devices are speaking the same language. SBC has a maximum bitrate of 328kbps, which is fine. But LDAC offers three modes with three different speeds. It has a maximum bitrate of 990 kbps in priority mode, 660 kbps on normal mode, and 330 kbps on connection mode. All of which is still faster than SBC.
Even if your phone doesn't currently support it, you should still get headphones that support these codecs anyway. Android 8.0 brings support for these wireless standards to lots of phones in the near future and assuming your headphones last longer than your smartphone does: your headphones will only sound better as the tech in your phone catches up.
Notable Mentions
Why you should trust me?
I've been working for Sound Guys for almost three years, and in that time I've been lucky enough to listen to more headphones and speakers than I ever thought I would. Comparing sound is a great way to learn what your preferences are. There's nothing like a good 'ol A/B test to figure out what sounds better. Of course, everyone has different taste in sound so take my opinions on it with a grain of salt (as you should any reviewer), but you can at least be certain that my taste in sound is consistent.
Before Sound Guys I also worked at Best Buy, nerding out on everything from home theater equipment to headphones and Bluetooth speakers when they were first becoming popular. Even before that, I spent hours upon hours in studio sessions learning the ins and outs of production programs like Reason, Logic, and Pro Tools as well as the equipment and instruments that are necessary to make the most out of them. If you want to dig even further back into my past you'll find pictures a 14-year-old kid who never took his headphones – yeah, I was that guy.
But since then, I've had plenty of experience with all things audio, and the best way I can currently put that knowledge to use is to make sure that anyone spending money on audio gear gets the best experience possible because that's what it's all about. Experiencing music.