All products featured are independently chosen by us. However, SoundGuys may receive a commission on orders placed through its retail links. See our ethics statement.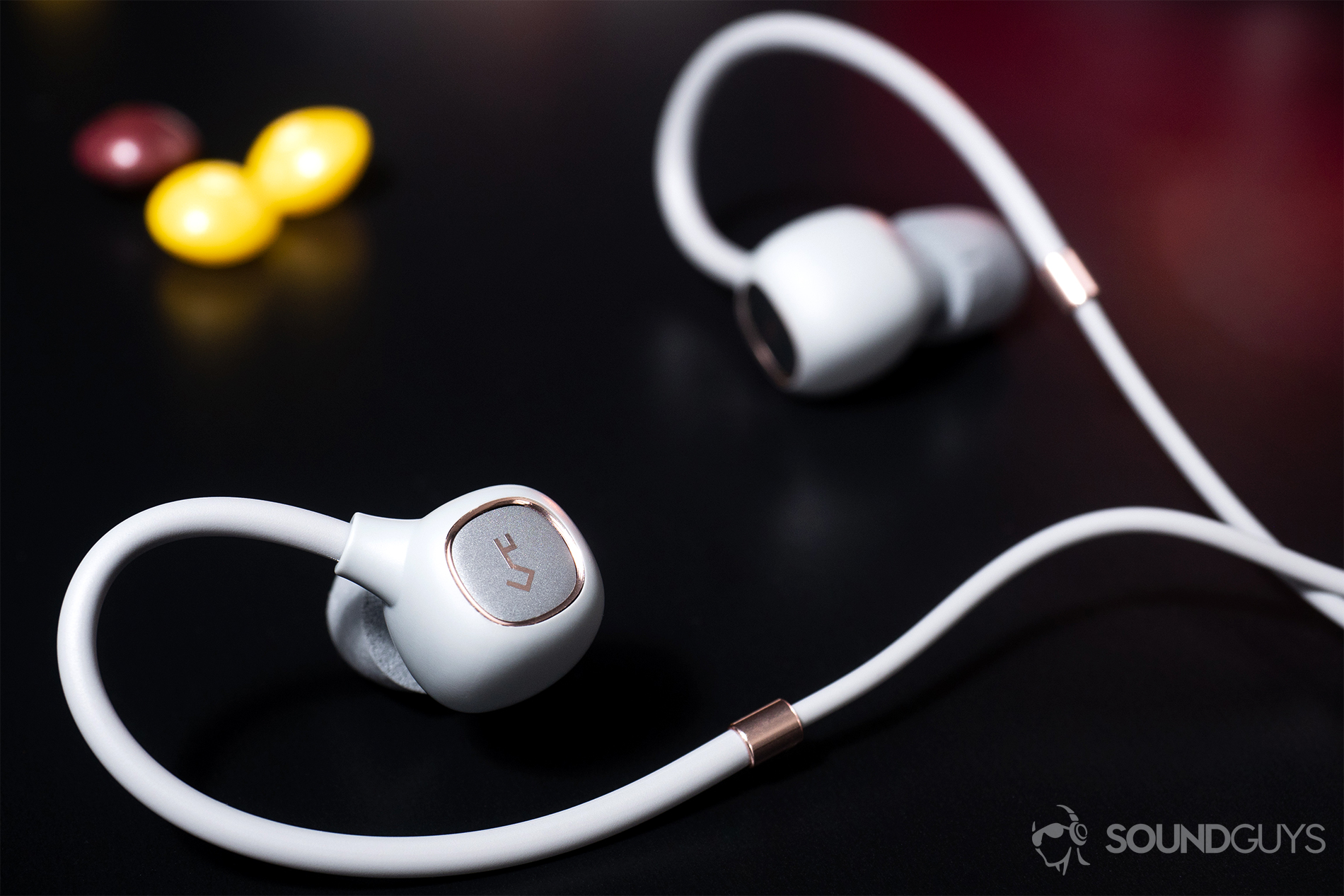 The bottom line
If you want a chic pair of earbuds but don't want to sacrifice audio quality or durability, the Aukey EP-B80 is one of many options in the company's Key Series line worth considering.
Aukey EP-B80
If you want a chic pair of earbuds but don't want to sacrifice audio quality or durability, the Aukey EP-B80 is one of many options in the company's Key Series line worth considering.
What we like
Bluetooth 5.0<br>
aptX, aptX LL, and AAC support<br>
IPX6 water-resistance<br>
Hi-Res certification<br>
USB-C charging<br>
What we don't like
Battery life<br>
No cable management<br>
No multiconnect<br>
Sporadic static noise<br>
Rating Metric
Sound Quality
7.9
Bass
7.9
Midrange
7.9
Highs
8.0
Isolation / Attenuation
3.7
Durability / Build Quality
8.6
Value
8.3
Design
8.7
Microphone
7.4
Portability
8.8
Battery Life
6.3
Aukey's Key Series earbuds cover a wide array of consumer interests and the Aukey EP-B80 serves as an excellent marriage of quality, style, and affordability within the wireless earbud market. For listeners who want to maximize their earbuds' Bluetooth codec compatibility without draining their funds, the EP-B80 is a great pick.
Related: With the rise of true wireless, is there a place for wireless earbuds?
Who is the Aukey EP-B80 for?
The earbuds stay in place, but the rounded cube shape is an odd choice for the housings.
Wireless listeners who don't want
to sacrifice audio quality. These earbuds support aptX, aptX LL, and AAC which is pretty insane given the $79 price point. Although wireless listening still won't outshine wired listening, these high-quality Bluetooth codecs sure do help.
General consumers. The headphone jack is becoming less and less prevalent, meaning wireless earbuds are enjoying quite the heyday. Instead of fumbling for an unsightly dongle to pair with your smartphone, these Bluetooth 5 earbuds should provide a stable connection with its 15-meter range.
Athletes. Upon first glance, the Aukey EP-B80 doesn't seem like a set of workout earbuds, but the IPX6 water-resistant rating suggests otherwise.
What's inside
Listeners are given seven pairs of ear tips, four silicone and three foam; a USB-C charging cable, silicone carrying pouch, and the wireless earbuds.
How is the Aukey EP-B80 built?
Plastic and silicone make up the Aukey EP-B80 earbuds, which aids in water-resistance.
Each rounded cube-like housing envelops a hybrid dual-driver system. This means that in each earbud you'll find a single dynamic driver paired with a balanced armature driver. The former produces low-end frequencies while the latter manages the treble range. On the outside of the housings is Aukey's Key Series logo, and extending from it is a malleable ear hook. Although this provides a stable fit, the odd shape of the earbuds makes wearing them feel less secure than something like the BeatsX.
The hybrid dual-driver system works well to delegate frequency reproduction and produce a clearer sound.
A large, generic mic and control module dangles from the right earbud and appears almost identical to that found on the Plantronics BackBeat Go 410. The microphone is quality is acceptable, but not an improvement over most phone microphones.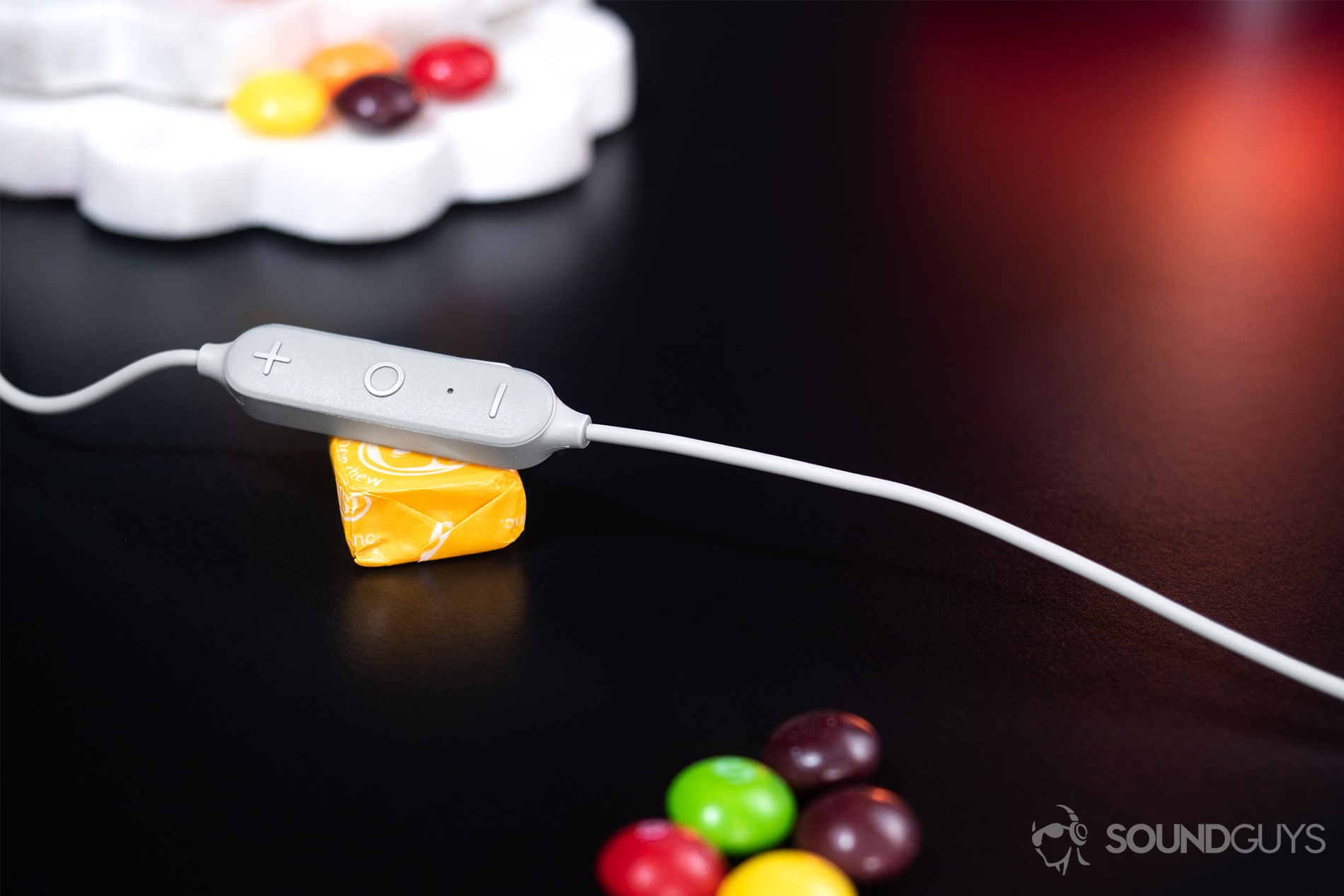 The integrated mic and three-button remote is easy to use.
Aukey includes a silicone carrying pouch which protects the earbuds from keys and stray objects, and the USB-C charging is convenient seeing as its universality is coming to fruition. Additionally, the small, medium, and large ear tips should fit most ears. Listeners who have trouble with the silicone ones may have better luck with the memory foam variety. Though, the foam ones have a slightly tacky feel compared to Comply memory foam tips.
Is it a good option for working out?
Just like finding proper running shoes, finding the right pair of workout earbuds takes a lot of trial and error. Although athletes will be fine using the EP-B80, there exist plenty of more ergonomic options out there. When I visited the gym with these earbuds, I found the lack of cable management to be a huge annoyance, and the looser fit of the earbuds felt uncomfortable.
Battery life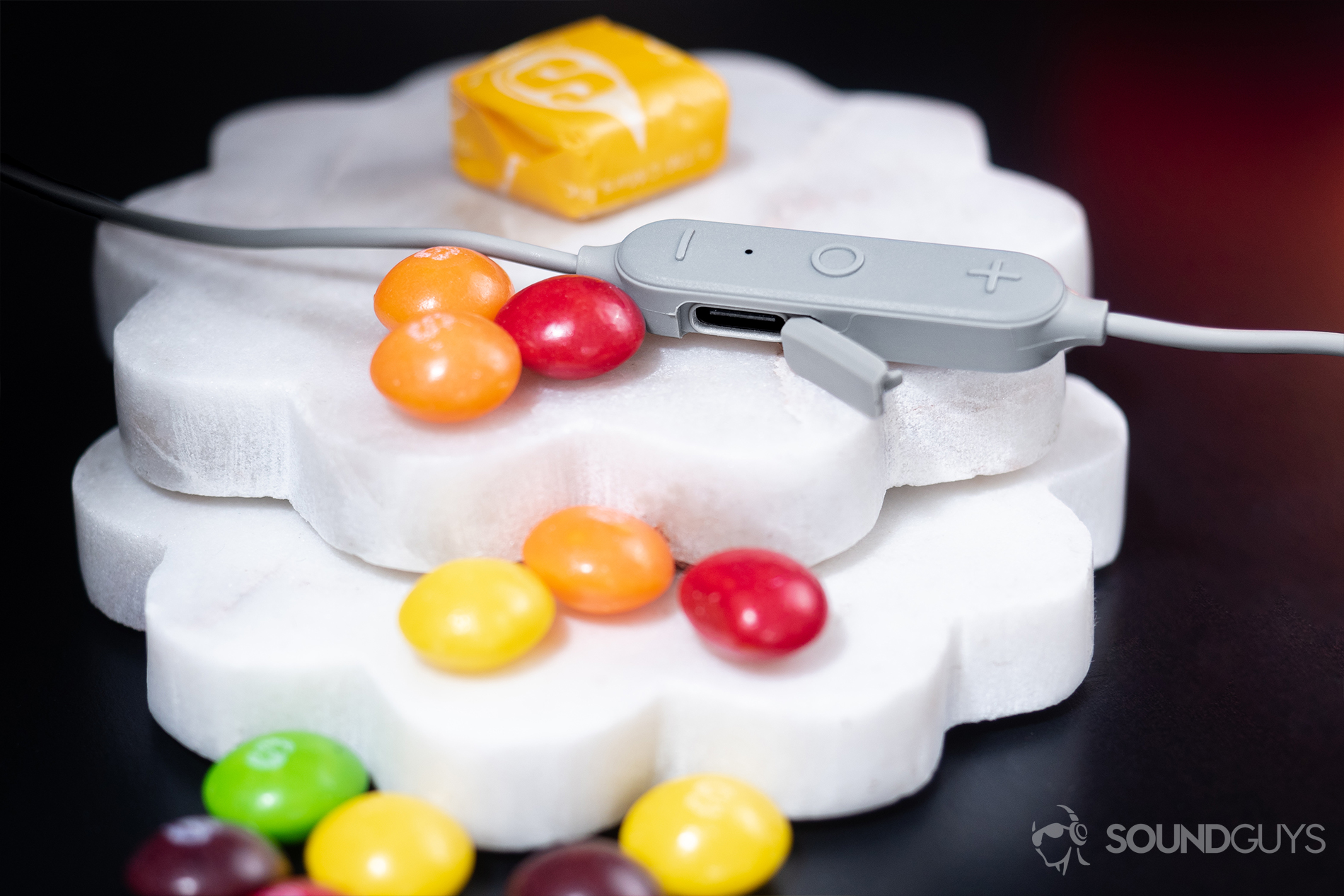 Charging via USB-C takes just 1.5 hours and allows for ~6.5 hours of playback.
Inside the Aukey EP-B80 are two 60mAh batteries which, according to our testing, allow for 6.53 hours of playback. Its claimed eight-hour battery life isn't that ambitious to begin with and the fact that it falls nearly 1.5 hours short of that is disappointing. Fortunately, listeners only need 1.5 hours to complete a full charge cycle via the included soon-to-be universal USB-C cable.
Connectivity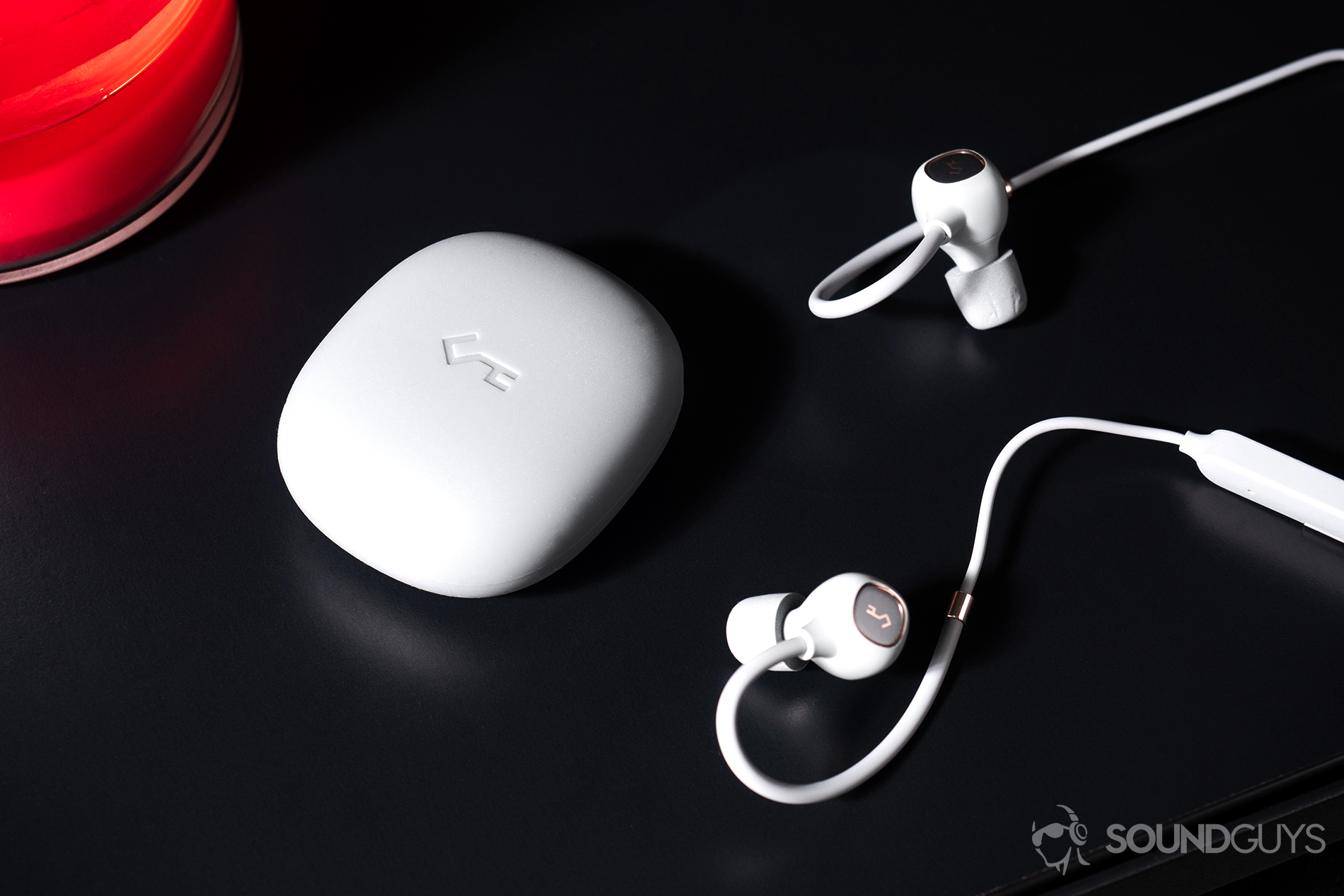 Finding earbuds with aptX, aptX LL, and AAC support for less than $80 seems a steal.
Again, these earbuds come with Bluetooth 5.0 to boot and maintain a reliable connection within the 15-meter range. While the 'buds don't support multipoint connectivity, the aptX, aptX-Low Latency, and AAC compatibility is appreciated by Android and iPhone users alike. Unfortunately, there is an underlying static noise that persists when media is paused. It's odd because its presence is intermittent but annoying nonetheless.
Pairing the earbuds is as easy as depressing the multifunction button for a few seconds and opening your smartphone's Bluetooth menu. What's more, listeners can easily access their respective virtual assistants by pressing the same button once connected to a device.
How do the earbuds sound?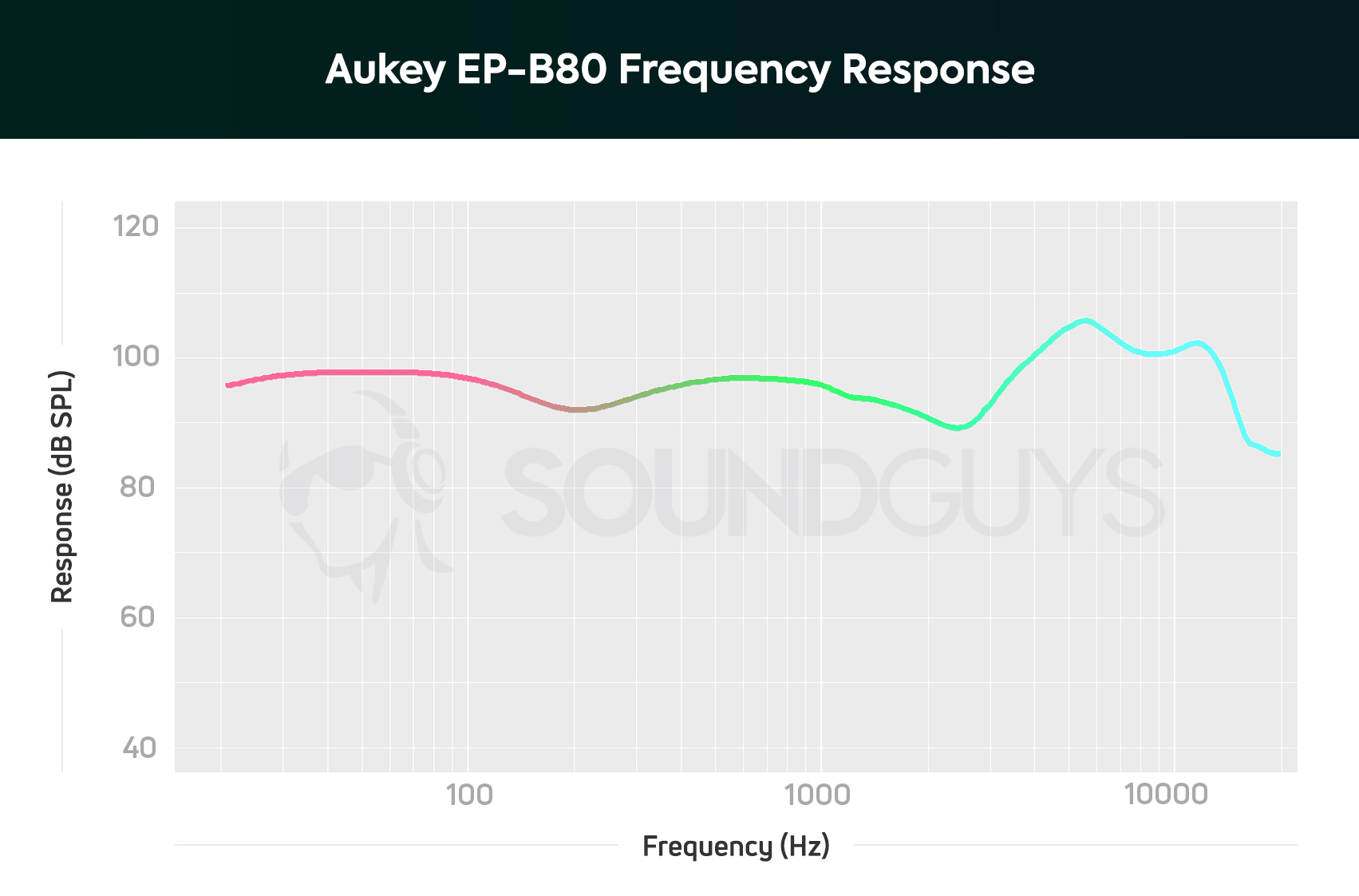 Listeners may perceive the audio reproduction as more clear than it is due to the treble spike.
When static isn't being relayed through the earbuds, things sound surprisingly good. While bass tones are emphasized, treble reproduction takes center stage with these earbuds. This high-frequency spike feigns clarity, creating an added sense of perceived detail throughout one's music.
As far as isolation is concerned, the included memory foam ear tip are comfortable but don't isolate as well as Comply's. Due to the allowance of lower environmental noise to permeate the barrier between the earbuds and ear, audio reproduction becomes masked. This can degrade audio quality and make listeners increase the volume, potentially damaging their hearing.
Breaking it down: Lows, mids, and highs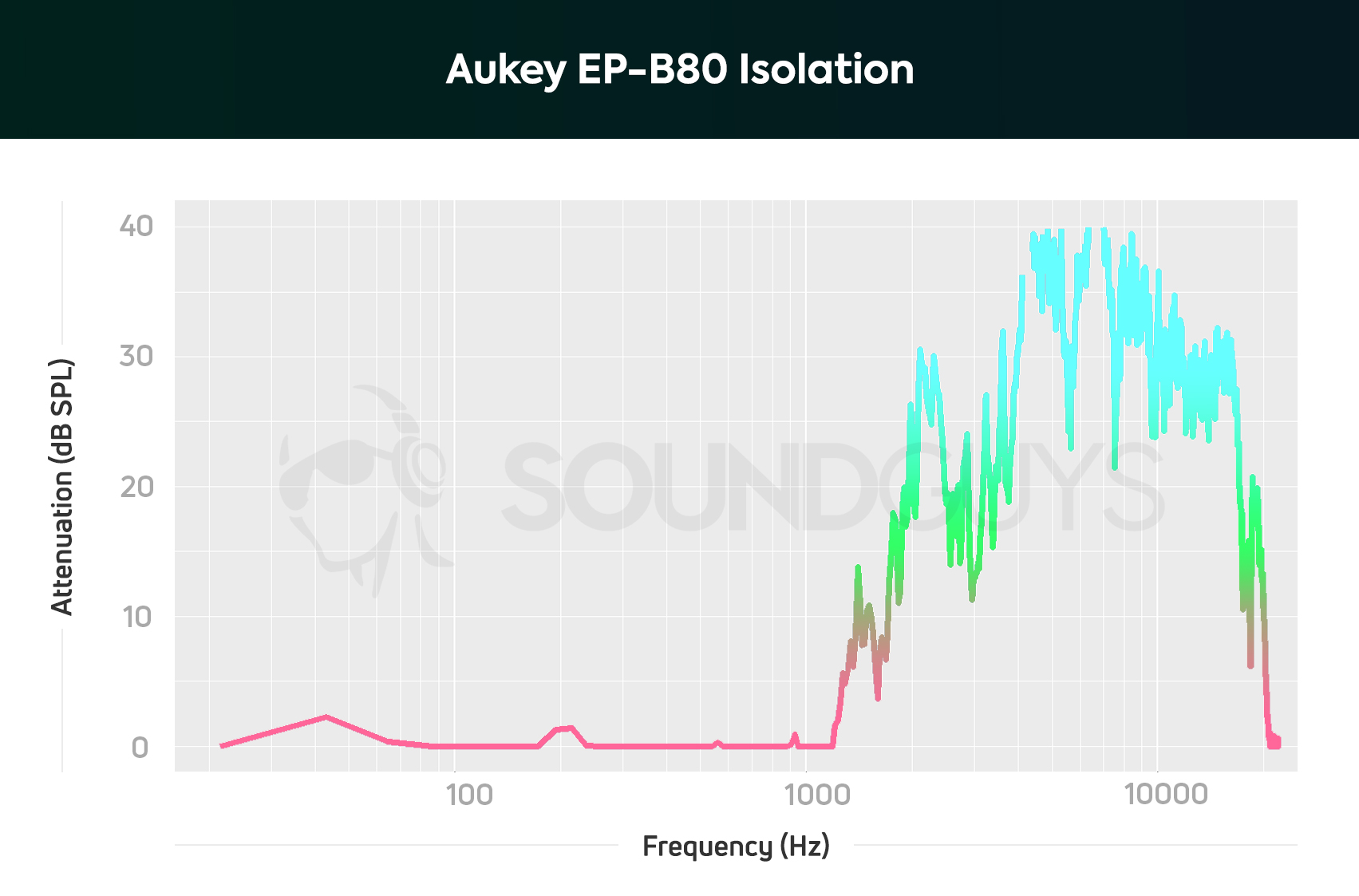 Even with the included memory foam ear tips, the Aukey EP-B80 doesn't do a great job isolating low frequency noises.
In the song Ribs by Lorde, the opening synth has a clear power and presence. When the choral hums enter just 14 seconds in, the two musical components remain fairly clear. As it builds to the first verse in the subsequent 30 seconds, the synth sounds as if it's moving back and forth between the left and right channels. While the sense of auditory awareness isn't so vast that I feel I'm listening in a concert hall, it's surprisingly natural for such reasonably priced earbuds.
Bass and midrange frequencies are emphasized but lack in clarity compared to the treble, which is produced by the balanced armature drivers.
Lorde's voice as she sings the opening lyrics, "The drink you spilled all over me " at 0:49, is audible, but her signature rasp—which teeters on the edge of vocal fry—isn't as recognizable due to the low-end synth masking her voice.
During the pre-chorus at 1:20, the snaps are exaggerated. Even during the second verse at 2:18, when the synthesizer takes on a beating pattern, resembling a kick drum, the snaps are easy to hear. If you favor boosted treble and seek detail from your music, these earbuds are a great pick for the price.
Should you buy the Aukey EP-B80?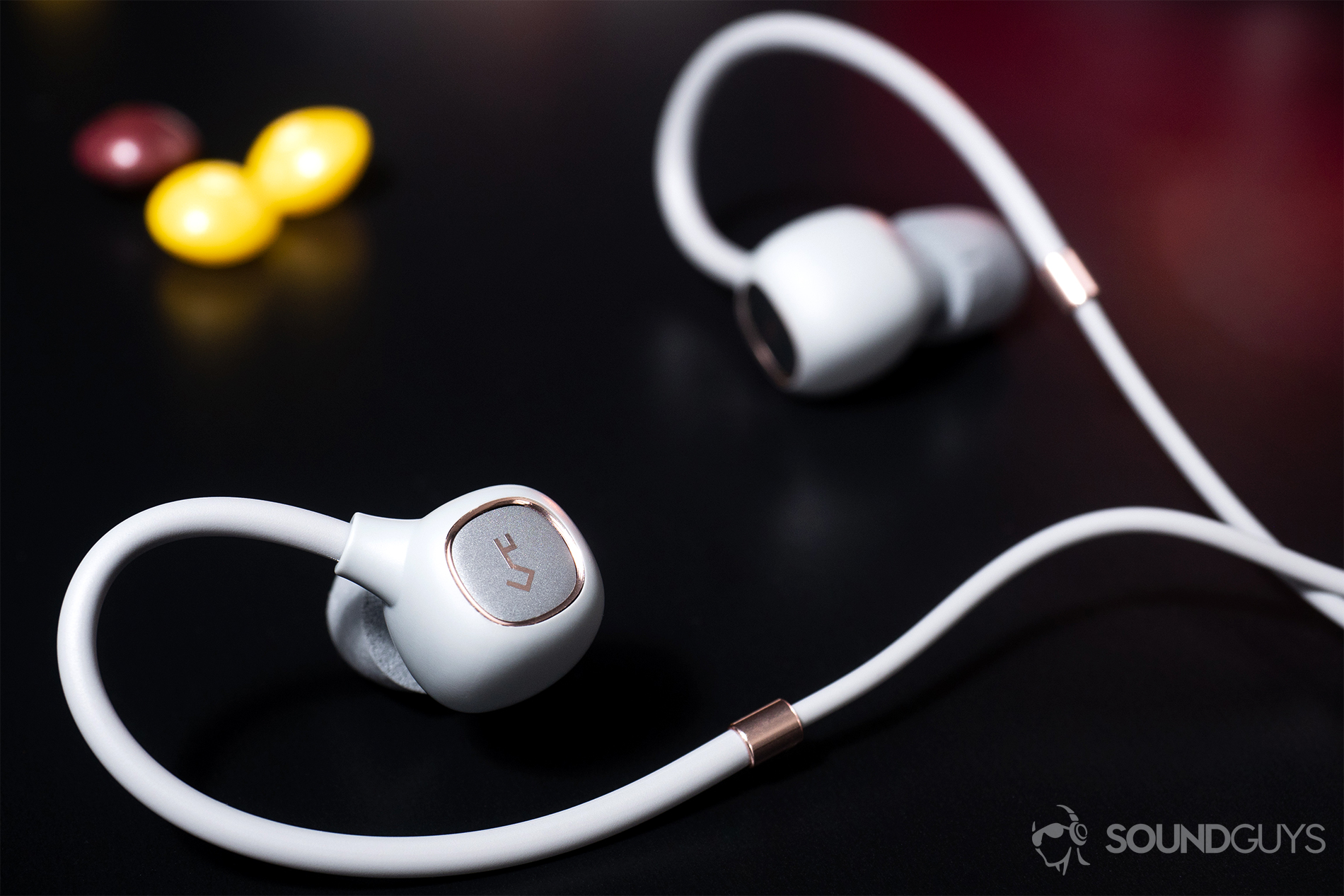 For listeners who want to invest a bit more in everyday earbuds, the Aukey EP-B80 is a smart, stylish choice.
If you want to get a nice pair of earbuds while saving a few bucks, yes. Although sound quality isn't going to outperform the Sony WH-1000XM3, it's not meant to. These earbuds provide just enough features to stand out from the sub-$100 wireless earbud crowd and look good doing it. Although quite a bit of external noise is allowed in through the earbuds, the memory foam ear tips are at least more comfortable than silicone alternatives.
What's more, the expansive codec support is phenomenal and something that we hope to see more of in 2019. If you want a similar feature set for yet an even more affordable price, be sure to read about the SoundPeats Engine neckband earbuds.