All products featured are independently chosen by us. However, SoundGuys may receive a commission on orders placed through its retail links. See our ethics statement.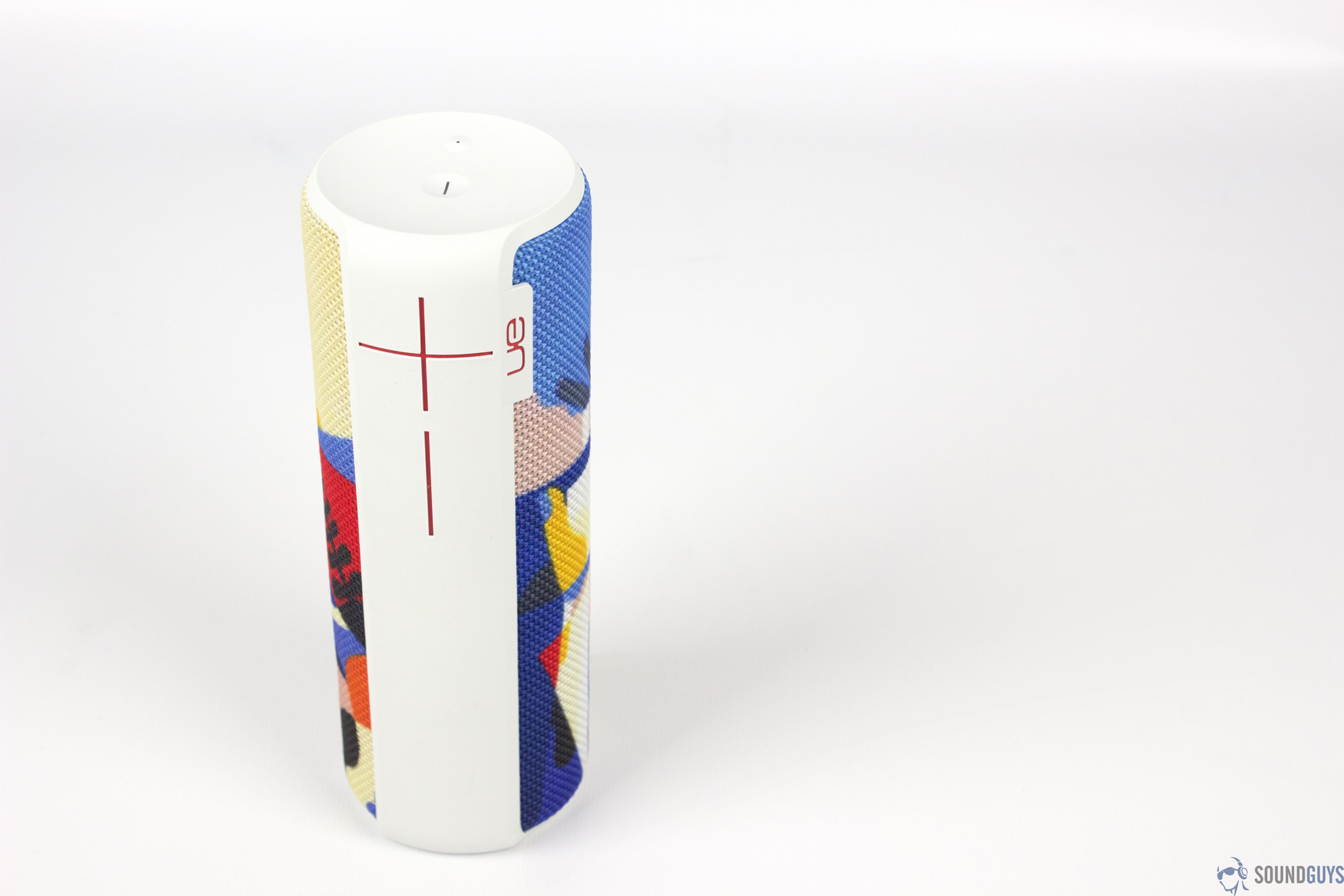 The bottom line
The UE BOOM 2 is slightly better sounding than the original and it has a nice design, but you're better off with the more up-to-date BOOM 3.
UE Boom 2
The UE BOOM 2 is slightly better sounding than the original and it has a nice design, but you're better off with the more up-to-date BOOM 3.
What we like
Waterproof
Strong Bluetooth connection
Great app experience
What we don't like
Sound
Price
Rating Metric
Sound Quality
7.0
Durability / Build Quality
9.1
Value
6.5
Design
7.5
Connectivity
4.0
Portability
8.1
Battery Life
7.4
Feature
8.0
The UE BOOM line of speakers is one of those products that always ends up on a wish list. They're waterproof, have a bottle-shaped design, get loud, and wirelessly charge with a dock. Well, at least the newest BOOM 3 does. So what about the previous model, the UE BOOM 2? Is it still worth picking up now that the BOOM 3 is around, or should you just drop the extra cash for the latest and greatest?
The UE BOOM 2 is technically discontinued, but you can still find it for sale in some locations if you decide it's the speaker for you.
Editor's note: this UE BOOM 2 review was updated on December 2, 2021, to mention the availability of the UE Boom 2 update the Alternatives section.
Who should get the UE BOOM 2?
Anyone listening to music outside. Whether you're going to the beach, on a hike, or just hanging out poolside, the UE BOOM 2 is a good choice because of the IPX7 waterproof design.
Someone looking for a deal. While the $130 price tag isn't exactly cheap, it's a bit cheaper than the newest option and is still a great pick-up.
It makes a good gift. Some people just can't have nice things, but luckily the UE BOOM 2 is a pretty tough speaker that can take a beating. If you're looking to gift someone you know a Bluetooth speaker, you can't go wrong with one of these.
How's the build quality of the UE BOOM 2?
UE does plenty of collaborations with artists for limited edition speakers, and this one is by James Reka.
We're looking at the "Lost Time" special edition speaker by James Reka, but whichever one you get will have the same build and design just with a different color fabric. Anyone who is even vaguely familiar with the original UE Boom will find this one very familiar. In fact, it's almost identical to the original. A fabric covering surrounds the speaker save for the plastic that makes up the top, bottom, and front of the speaker. On the front is also where you'll find the signature UE Boom + and – buttons that control volume.
Start here: What makes a good Bluetooth speaker?
The rubberized plastic gives it a great grip and the fabric covering makes this one IPX7 waterproof, giving it a one-up on the original which only had an IPX4 certification. This means that instead of being just splash-resistant, it's entirely waterproof and can be submerged for up to 30 minutes at a depth of one meter. Naturally, this now makes it perfect if you want to bring it to the beach or a pool party. It also gives the speaker a more durable feel and even though it doesn't look it, it survived a few drops with not even a scratch.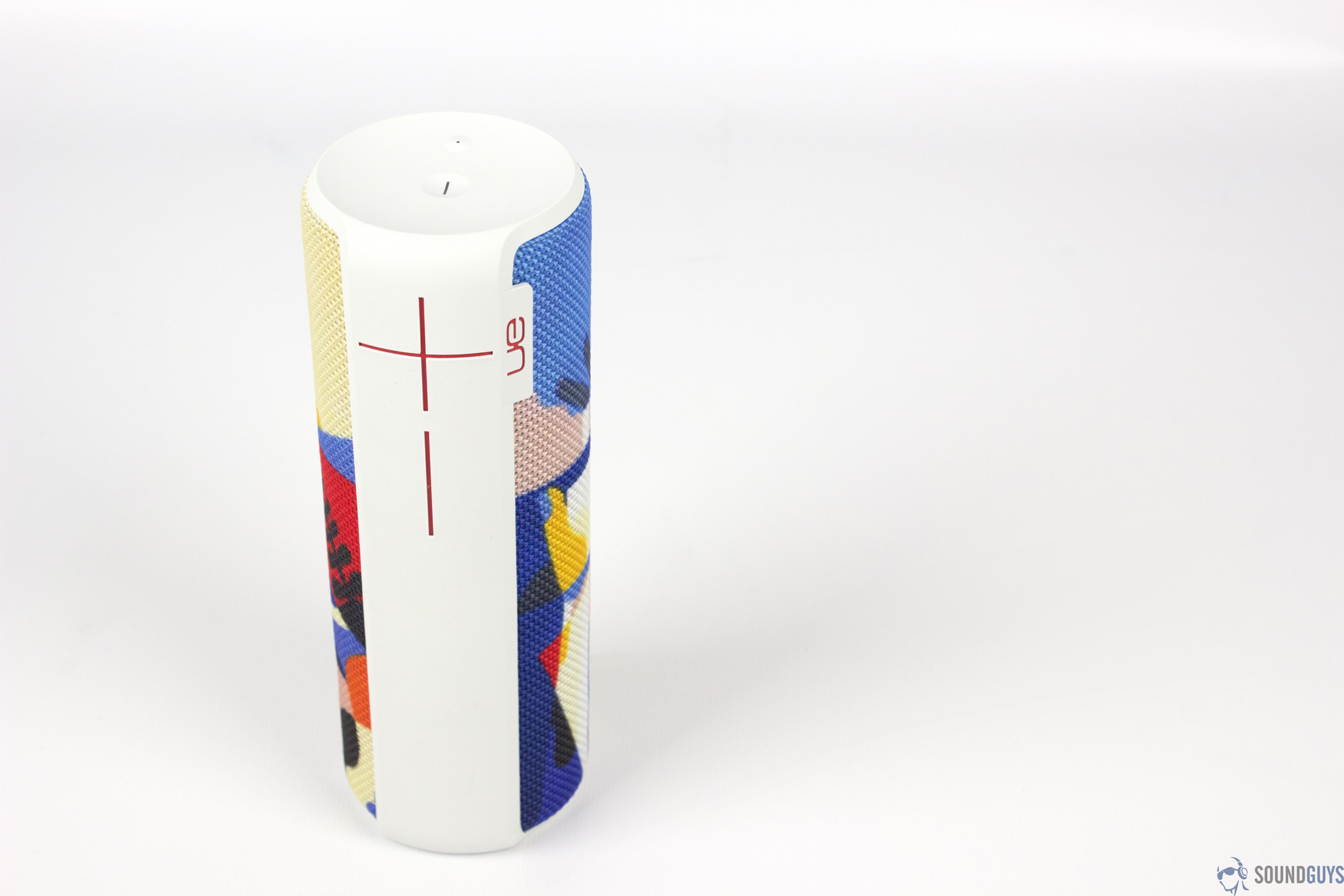 The unique + and – sign buttons are still prominently displayed along the front of the speaker.
Up top, you'll find the power button and another smaller button above that which is the Bluetooth pairing button. The bottom of the speaker has two flaps that are flush with the speaker, but open up to reveal the micro USB input for charging and the 3.5mm input. There's also a small metal hook on the bottom so you can attach a string or carabiner clip to it. It looks flimsy at first glance but it is actually fairly strong and should be fine for average usage.
The cylindrical design puts it at about the size of a can of tennis balls, except way thinner. It's not big and you shouldn't have a problem tossing it in a bag for transport, but it just seems a little too tall. I would've definitely enjoyed it more if it was maybe an inch shorter than it is, but that could just be my personal preference. Even though it fits nicely in the hand, its height just makes it a little awkward in my opinion.
How's the connection strength of the UE BOOM 2?
Connection strength is fairly standard for this speaker, and I experienced minimal issues unless testing range.
As far as connection goes these never had a dropped signal in average usage. UE claims a range of 100 feet but when we really put this to the test we couldn't get past around 60 feet without the signal being dropped completely, and that was in a wide-open space with nothing in the way. Still, that's very impressive and besides that, the speaker was never more than 30 feet away from me resulting in no dropped audio.
Should you get the BOOM and MEGABOOM app?
The best part of the BOOM 2 when it comes to its connection is the extra features that you get when using the app. The app shows you a smaller cartoon version of your exact speaker and lets you raise or lower the volume by clicking on the + and – signs on the cartoon version. You can even power the speaker on and off in the app which is actually really useful in practice. You can also tell how much battery life is left in the speaker, pair a second UE speaker for double the sound, set alarms, and customize the sound with EQ settings all in the app.
How long does the UE BOOM 2 battery last?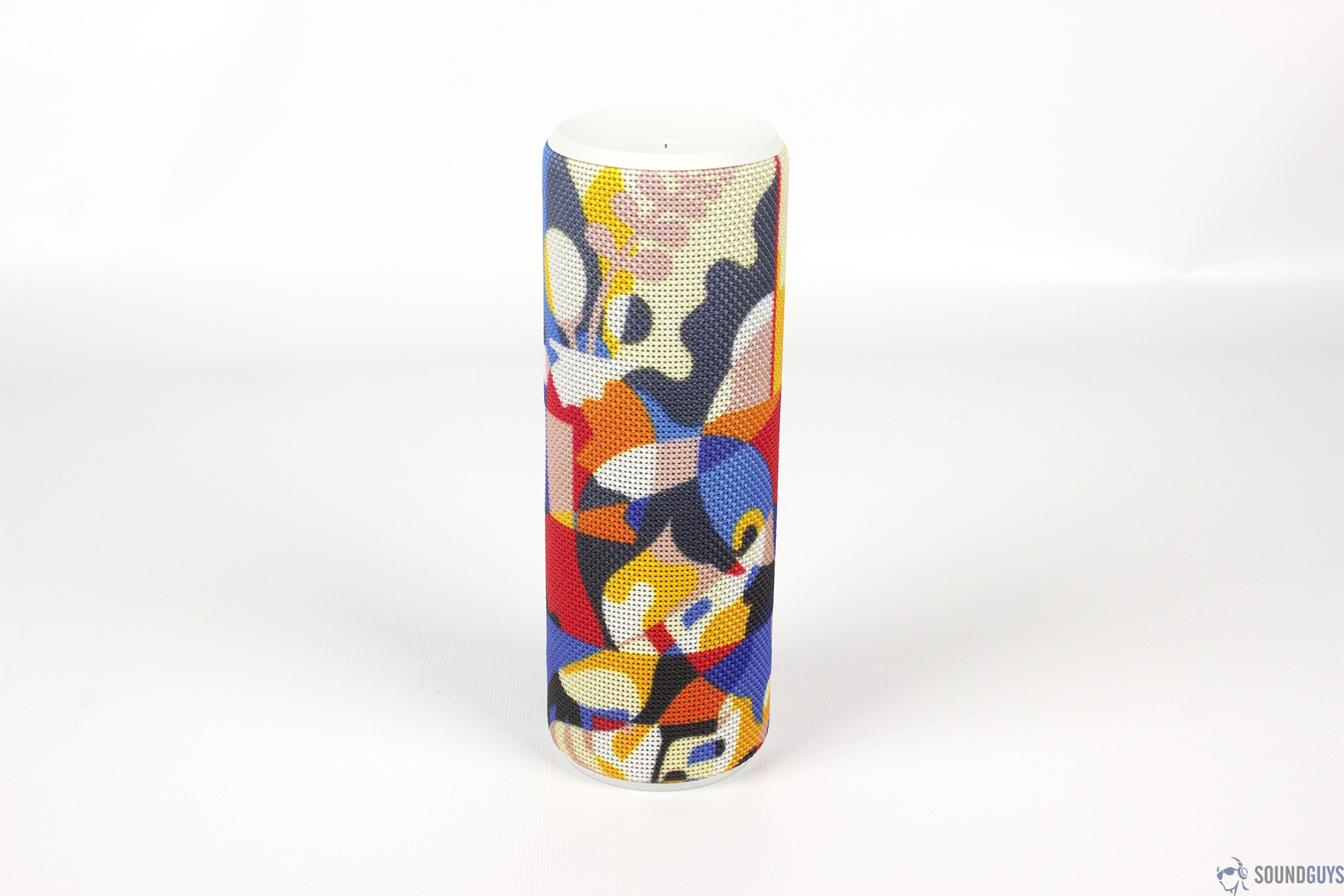 In our testing, we got close to 12 hours of constant playback for the UE BOOM 2.
Like the original BOOM, UE claims a battery life of 15 hours but also like the original it fails to live up to that expectation. In our testing, we got closer to 12 hours which is still decent but still pretty far off from the claim. We would've liked for them to up the battery life since something like the JBL Flip 3 gets almost 10 hours and isn't as big. But I guess that's just me being critical since 12 hours is still going to get you through a solid day at the beach. If you need to check how much battery life is left you can just hold the + and – buttons down at the same time and it'll tell you which is a handy feature.
How does the UE BOOM 2 sound?
The UE BOOM 2 sound can be tweaked via the EQ app.
You can change the sound with the EQ settings in the app and I was able to customize a setting that made the speaker sound way better in my opinion, so you can mess around with it to your wildest fancy. However, we did all of our testing on the "standard" EQ setting.
You can customize the sound signature of the UE BOOM 2 in the UE app.
The bass is there, but it doesn't go as low as most people might want. Bass kicks in Feel No Ways by Drake are lacking a lot of their depth and feel more like they'd prefer to be a part of the mids. Mids were a little fuzzy overall. Vocals in Got It Bad by Leisure weren't overly clear, but they were amplified over other elements of the song. Highs were very slightly harsh but not enough to be a bother. The hi-hats and crashes in the drums of Seed 2.0 by The Roots lost a good amount of detail overall and were a little too loud for my taste.
What about the UE BOOM 3?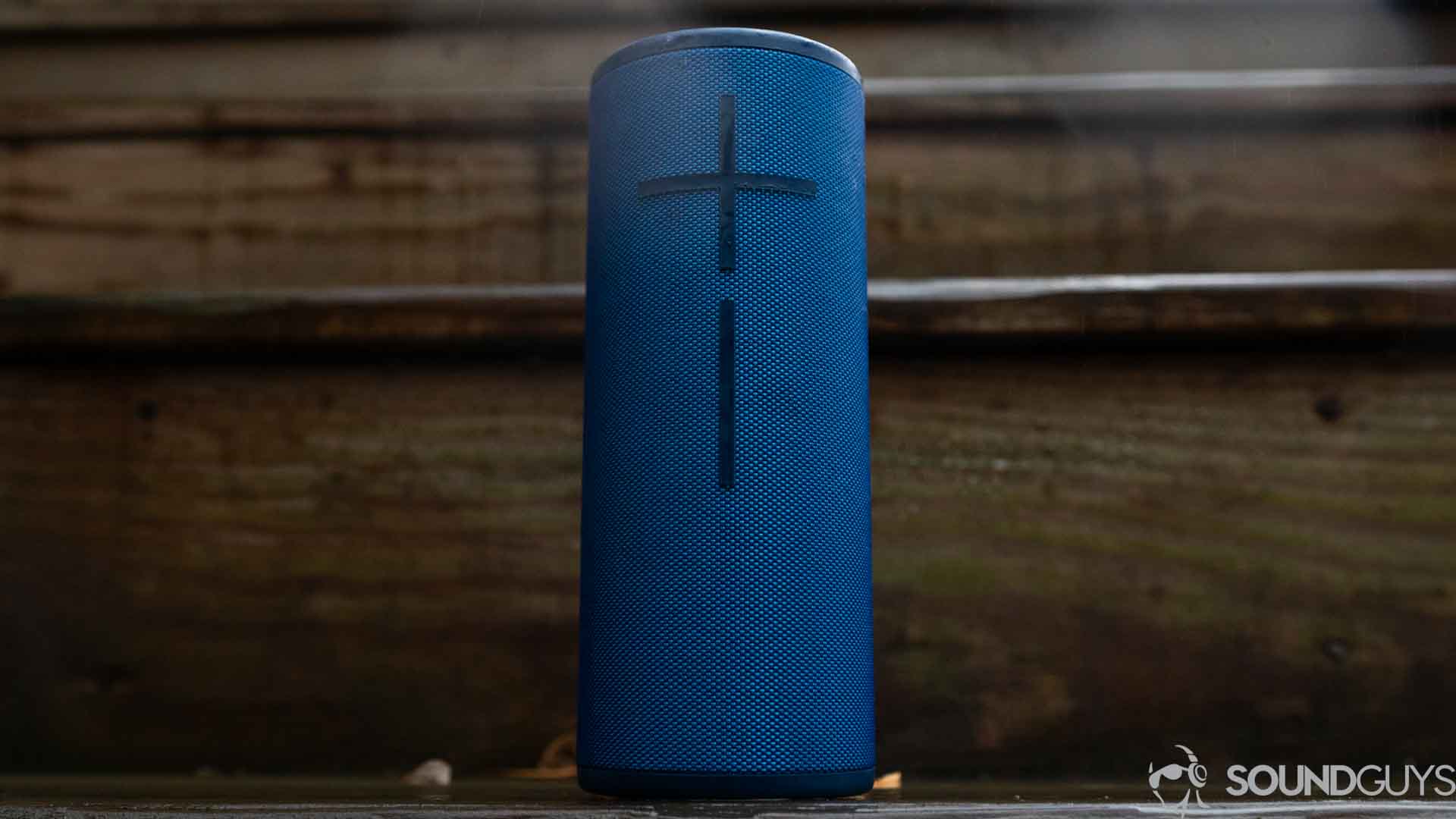 It may not be the best-sounding speaker, but the UE BOOM 3 still gets plenty loud.
The UE BOOM 3 solved many of the issues that I previously had with the UE BOOM 2 but not all of them. Nothing about it was drastically changed, just tweaked. The shape was slimmed down to be almost exactly the size of an average water bottle making it super portable, it had an improved IP67 build with the ability to float in deep water, and it still got loud. The problem was that battery life took a pretty significant hit and instead of getting better, appeared to get worse in our testing. Overall, the UE BOOM 3 is definitely an improvement over the BOOM 2, but just barely.
Should you buy the UE BOOM 2?
The UE BOOM 3 is a better UE BOOM speaker than the BOOM 2, and it can often be found discounted through various vendors. If you really like the Boom series, then the BOOM 3 has a better build, is more portable, and has a longer range to boot. The UE BOOM 2 is also technically discontinued, so even Ultimate Ears thinks it's outdated.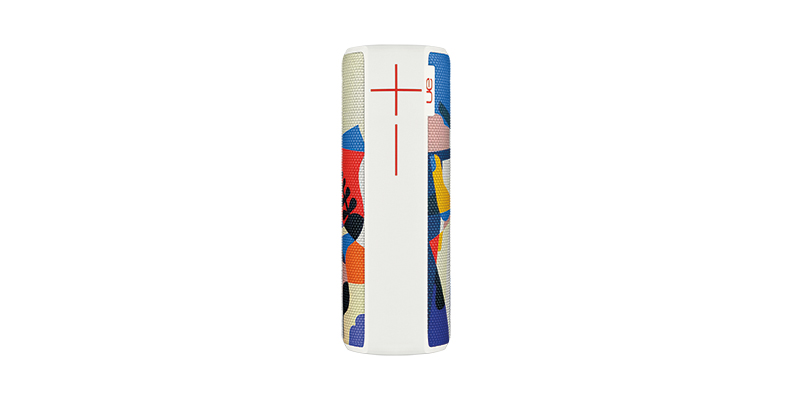 UE BOOM 2
All prices listed in USD unless otherwise specified. Prices may change over time, and vary by region. Unfortunately, we cannot list Amazon prices on the site, as they vary greatly by currency.
What should you get instead of the UE BOOM 2?
if you look outside of the UE brand, there are plenty of options available that are better than the UE BOOM 2. For example, there's the JBL Flip 5 which is smaller, sounds better, and just as portable, though admittedly it doesn't float so if you drop it overboard it's a goner. If you want quality speakers but don't want to break the bank, check out our list of best Bluetooth speakers under $100.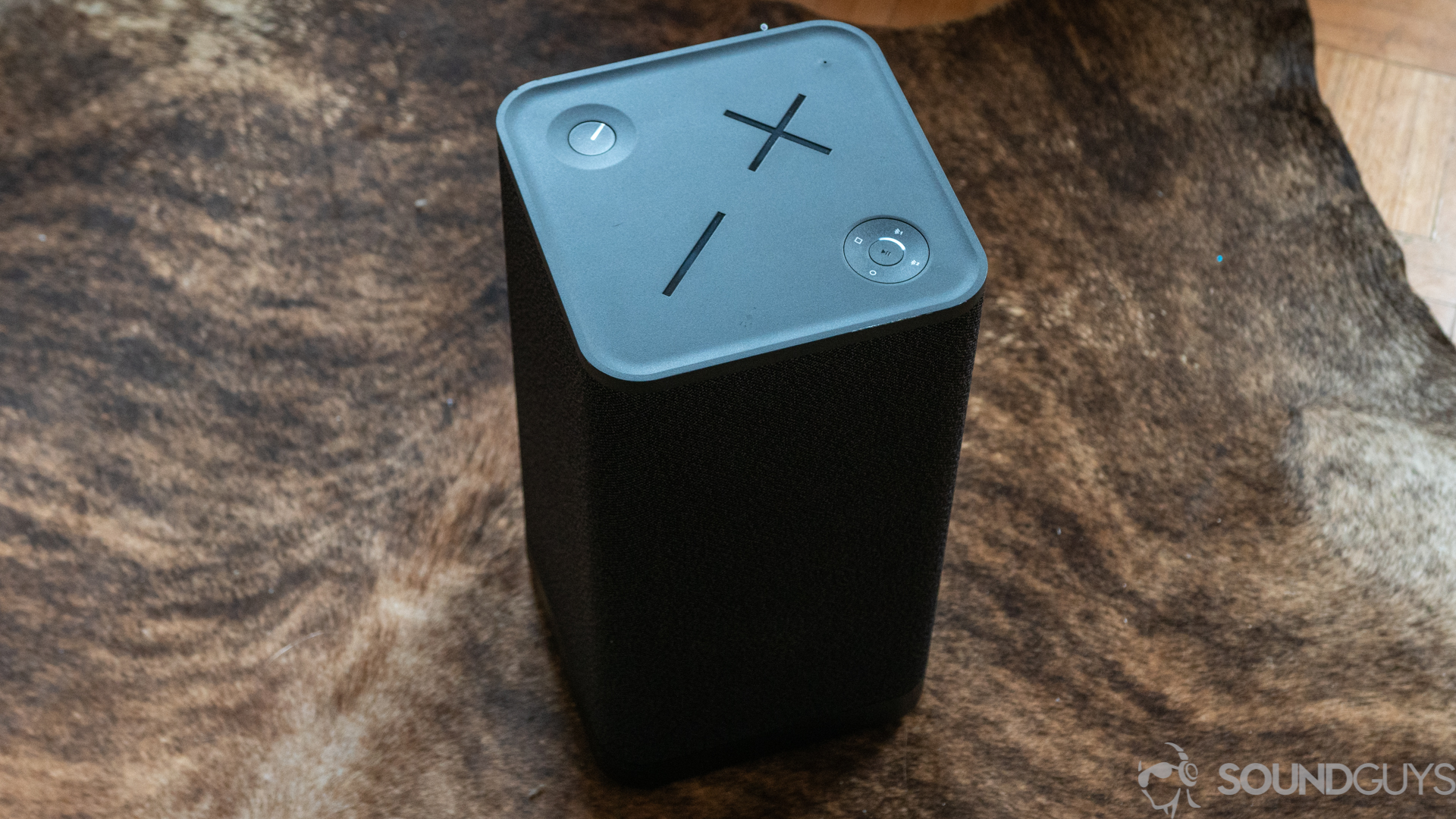 The speaker isn't small at around 5.9kg (13 pounds), but it does have a handy handle.
If you're looking into a UE speaker because summer is on the way and you want a good speaker to help keep your party going, then you might want to check out the UE HYPERBOOM. While it's made by the same company, it's the complete opposite of the UE BOOM 2, in a good way. Where the UE BOOM 2 is small and portable, this speaker is huge and much less portable. But with that large size comes big sound and a bunch of nifty features designed specifically for parties (like the option to pair a second phone to the speaker without disrupting or pausing the music). It's also waterproof and has long battery life. While it's much more expensive, it might be what you need.