All products featured are independently chosen by us. However, SoundGuys may receive a commission on orders placed through its retail links. See our ethics statement.
From Google Play Music to YouTube Music, finally forced to switch
Goodbye, Google Play Music.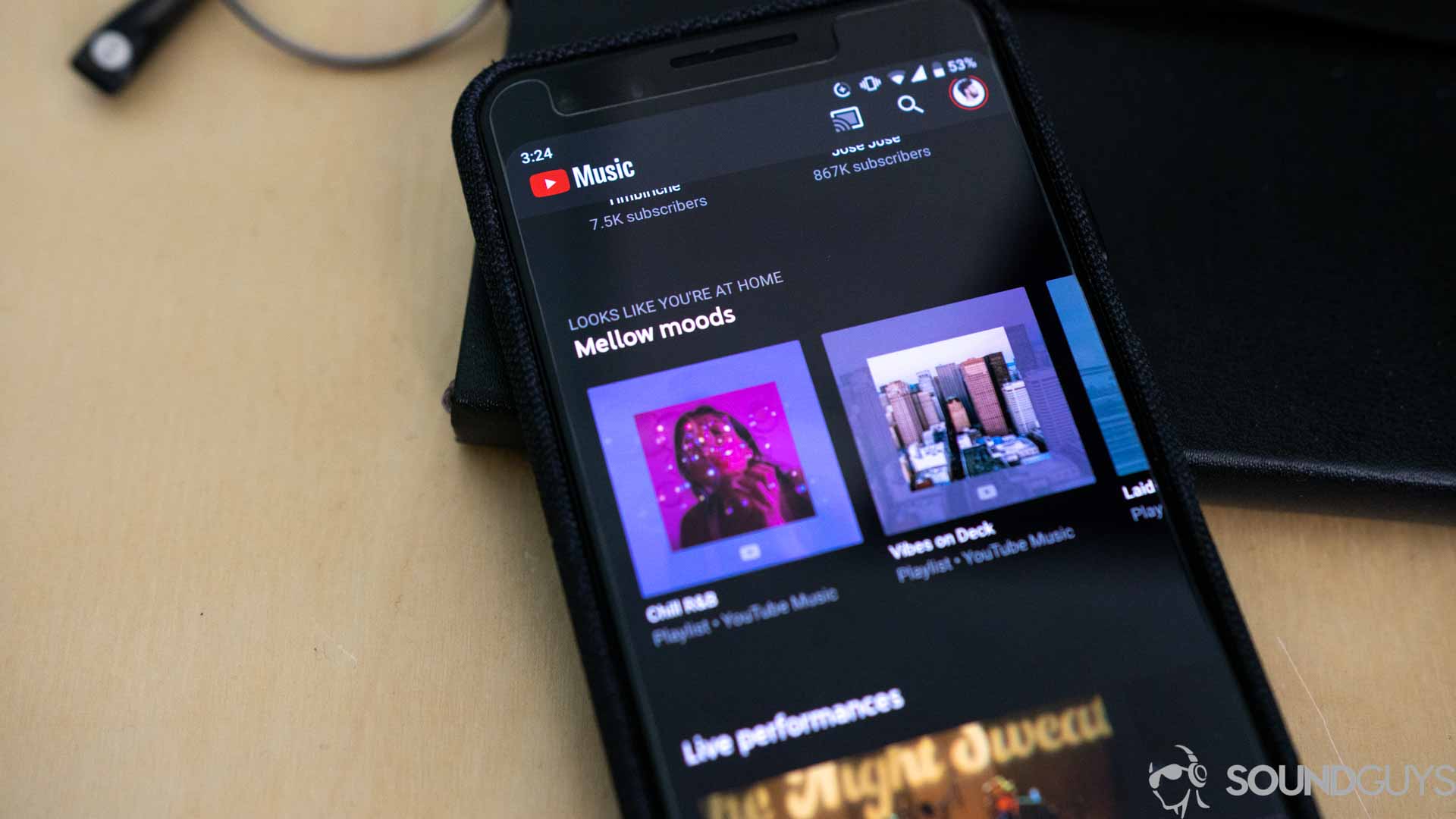 The music industry is going through a drastic change (again), and music streaming services like Spotify and Apple Music are the main reason. While those are two names that get brought up most often, they're not the only two players in the game. For a long time, Google Play Music (GPM) was a fan favorite; it afforded a host of features, including the ability to upload thousands of songs from your own music library for free and some great curated playlists to choose from. That said, it never became a dominant player, and is in fact, shuttering its doors in favor of YouTube Music.
Editor's note: this article was updated on May 12, 2020, to address the announcement of Google Play Music's shutdown.
The rise and fall of Google Play Music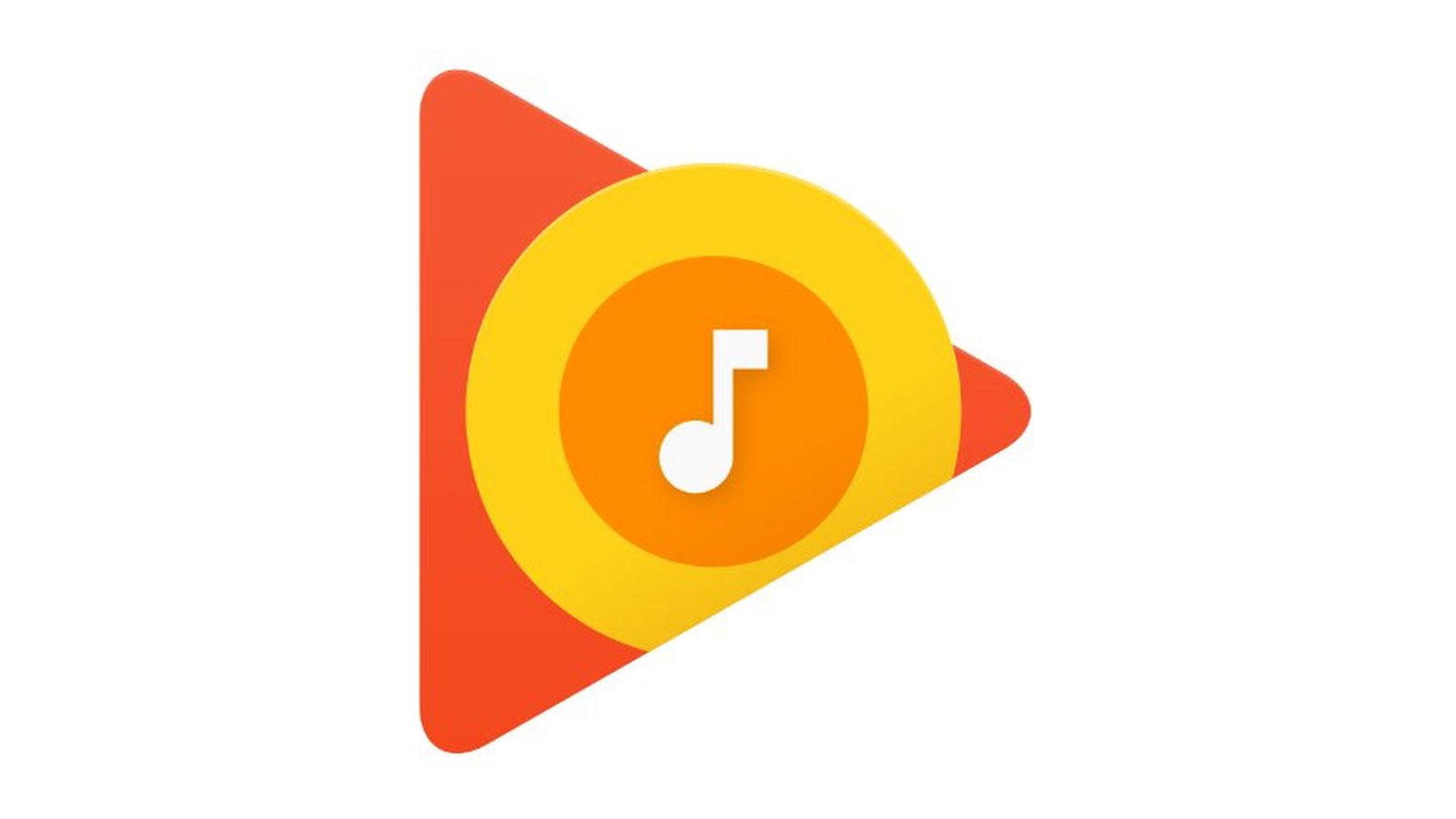 Let's start with an aerial view and explain the Google Play Music timeline. Google was surprisingly early to the streaming market, launching GPM in November of 2011. For reference, this was just three years after Spotify launched in 2008, and four whole years before Apple Music in 2015. That said, in the Googliest of moves, Google launched a second music streaming service in the fall of 2015, called YouTube Music. At the time, was bundled with YouTube Red and both services coexisted. Then in June of 2018, YouTube Music was relaunched with new features and a redesign. Google has said that YouTube Music is its primary focus moving forward, and it will fold GPM into it sometime in the next year or two. Well, "the next year or two" has arrived.
On May 12, 2020, Google announced that it would no longer support Google Play Music and that the service will completely shut down later in the year. Of course, there are no specifics on which quarter, but Google's attempting to quell users' anxieties by saying it's giving customers ample time to prepare.
How do you transfer your Google Play Music library to YouTube Music?
YouTube Music Premium is a fine option for anyone who likes to watch music videos or live performances.
As of May 12, 2020, the current YouTube Music version is v8.23.8558-1.R, and the one required for transfer is v3.65. This is frustrating: Google championing the beheading of its beloved streaming service without a means to immediately transfer libraries.
You may like: YouTube Music Premium review
Fear not, I suppose, because once the the YouTube Music app version 3.65 is available, the transfer process will be fairly straightforward. After all, Google has all of our information anyway. How hard can this be?
Connect the Google account associated with your Google Play Music library to YouTube Music.
In the YouTube Music app, click the "transfer" button. This enables all of your uploads, purchases, added songs/albums, subscribed and personal playlists, likes and dislikes, curated stations and personal taste preferences to migrate right on over from the soon-to-be-defunct platform to the other.
Upon completion, you'll find your music in the "Library" tab and will receive confirmation notices, one by email and one by smartphone notification. Google Play Music Unlimited members will receive a confirmation email once billing is complete.
Google Play Music to YouTube Music library transfers are unlimited until GPM is no longer accessible. If multiple transfers are ordered, only the music added to GPM since your last transfer will be added to YouTube Music to save time.
Although all uploads and purchases are transferable, not all songs or albums will move over due to licensing issues. Once rights and licensing has been updated for a given media file, it should appear in your YouTube Music library. Oh, and this process isn't yet supported in Venezuela and Belarus. All this is to say, the transfer will be a slow, painstaking process filled with uncertainty.
Running into problems transferring? You may need to create a YouTube channel
Yes, I'm as upset by this as anyone else. Google states on its YouTube Music Help page, that users unable to migrate their music libraries may have to create a YouTube channel in order to transfer playlists.
Where to find transferred music in the YouTube Music app
YouTube Music's organization is different than Google Play Music's layout, so once everything's transferred, you'll find various songs and such in sections with unfamiliar titles.
Liked songs
Your liked songs will now appear in the "Your Likes" playlist, which is accessed by going to the librarying and tapping playlists.
Stations
Google Play Music stations are also found under the "Playlists" section of YouTube Music. There are two types of stations, ones that are viewable as any other playlist and "radio" stations, which will not transfer from Google Play Music to YouTube Music.
In order to resubscribe to "Radio stations," you'll have to independently search for the desired artist on YouTube Music and tap "Start Radio."
Mobile device uploads and purchases
To access previously purchased files and files that were uploaded from your device to GPM, you must enter the YouTube Music library, tap albums, songs, or artists, and then tap the "Uploads" tab. You will then see all of your media sorted accordingly.
Pricing is the same between Google Play Music and YouTube Music
Each service costs $9.99 a month. YouTube Music supports background listening, so you can turn off the screen and music keeps playing, and offline playback across YouTube's entirety. Google Play Music Unlimited members are automatically switched over to YouTube Music Premium or YouTube Premium, depending on the benefits afforded by current subscription status.
To stream music with your phone screen locked, you have to upgrade to YouTube Music Premium.
For virtually all GPM subscribers, billing details and rates will remain unchanged when making the jump between platforms. If anything, you'll receive an email confirming billing information before the library transfer is completed.
Listeners in Serbia, Croatia, and other regions where local currency rates fluctuate, your subscription price plan will re-establish with YouTube Music. You'll know if you're in one of these regions as Google will notify you upon the switch.
What about for family accounts?
Only the designated administrator of a family account may make billing transfers. Other members of the account will transition automatically once payment and billing information is confirmed.
YouTube Music availability
YouTube Music is supported in the following countries: Argentina, Australia, Austria, Bahrain, Belgium, Bolivia, Bosnia & Herzegovina, Brazil, Canada, Chile, Colombia, Costa Rica, Croatia, Denmark, Dominican Republic, Ecuador, El Salvador, Estonia, Finland, France, Germany, Greece, Guatemala, Honduras, Hong Kong, Iceland, India, Indonesia, Ireland, Israel, Italy, Japan, Kuwait, Latvia, Lebanon, Liechtenstein, Lithuania, Luxembourg, Malaysia, Malta, Mexico, Netherlands, New Zealand, Nicaragua, Nigeria, Norway, Oman, Panama, Paraguay, Peru, Philippines, Portugal, Qatar, Russia, Saudi Arabia, Serbia, Singapore, Slovakia, Slovenia, South Africa, South Korea, Spain, Sweden, Switzerland, Taiwan, Thailand, Turkey, Turks and Caicos Islands, UAE, Ukraine, United Kingdom, United States, Uruguay, and Venezuela.
YouTube Music streaming quality is not great on mobile or Wi-Fi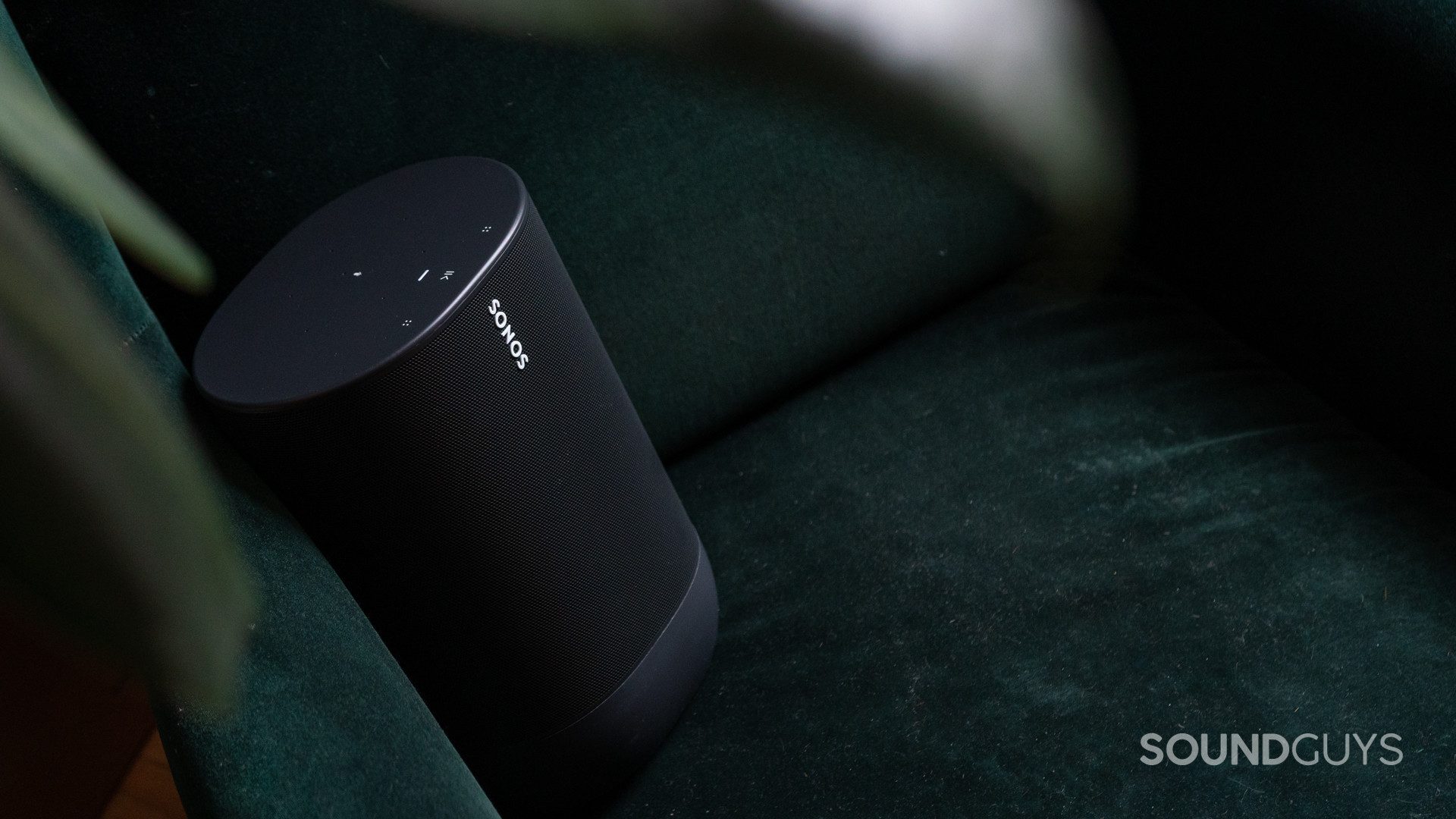 Sonos supports YouTube Music for Wi-Fi streaming.
When streaming over a Wi-Fi network, the streaming rates are the same with one extra option: Always High, which streams at 256kbps AAC and maintains this rate even during poor connection stability.
YouTube Music appears to pale in comparison to Google Play Music, but that's not the case. The former streams at 256kbps AAC which falls in line with GPM's 320kbps CBR MP3 audio quality. When asked about lossless formats, a Google representative shared that there's nothing to announce on that end, yet. GPM filled this gap by supporting many more formats: MP3, AAC, WMA, FLAC, Ogg Vorbis, and ALAC.
Streaming Service
Max streaming quality
Supported Formats
Spatial audio option

Streaming Service

Qobuz


Max streaming quality

24bit / 192kHz


Supported Formats

AIFF, ALAC, FLAC, WAV, WMA Lossless


Spatial audio option

No


Streaming Service

Amazon Music Unlimited


Max streaming quality

24bit / 192kHz


Supported Formats

FLAC, MP3


Spatial audio option

Yes


Streaming Service

Tidal HiFi Plus


Max streaming quality

24bit / 192kHz


Supported Formats

AAC, ALAC, FLAC, MQA


Spatial audio option

Yes


Streaming Service

Deezer HiFi


Max streaming quality

16bit / 44.1kHz


Supported Formats

FLAC


Spatial audio option

No


Streaming Service

Spotify Premium


Max streaming quality

320kbps


Supported Formats

AAC, Ogg Vorbis


Spatial audio option

No


Streaming Service

Apple Music


Max streaming quality

24bit / 192kHz


Supported Formats

AAC, ALAC


Spatial audio option

Yes


Streaming Service

YouTube Music Premium


Max streaming quality

256kbps


Supported Formats

AAC, OPUS


Spatial audio option

No


Streaming Service

SoundCloud Go+


Max streaming quality

256kbps


Supported Formats

AAC


Spatial audio option

No


Streaming Service

Slacker Radio


Max streaming quality

320kbps


Supported Formats

MP3


Spatial audio option

No


Streaming Service

Pandora


Max streaming quality

192kbps


Supported Formats

AAC


Spatial audio option

No


Streaming Service

Spotify Free


Max streaming quality

160kbps


Supported Formats

AAC


Spatial audio option

No


Streaming Service

Deezer Free


Max streaming quality

128kbps


Supported Formats

MP3


Spatial audio option

No

Editor's note: we will update this article if and when Google announces improved streaming quality and lossless file support.
Why did Google launch YouTube Music?
Second to Google, YouTube is the largest search engine in the world making it a powerful data mine and persuasive ad platform. At the time that YouTube Music was originally announced, it was bundled with YouTube Red (Google's premium ad-free YouTube service). The service was primarily geared towards people who didn't use GPM, and instead just searched YouTube for music.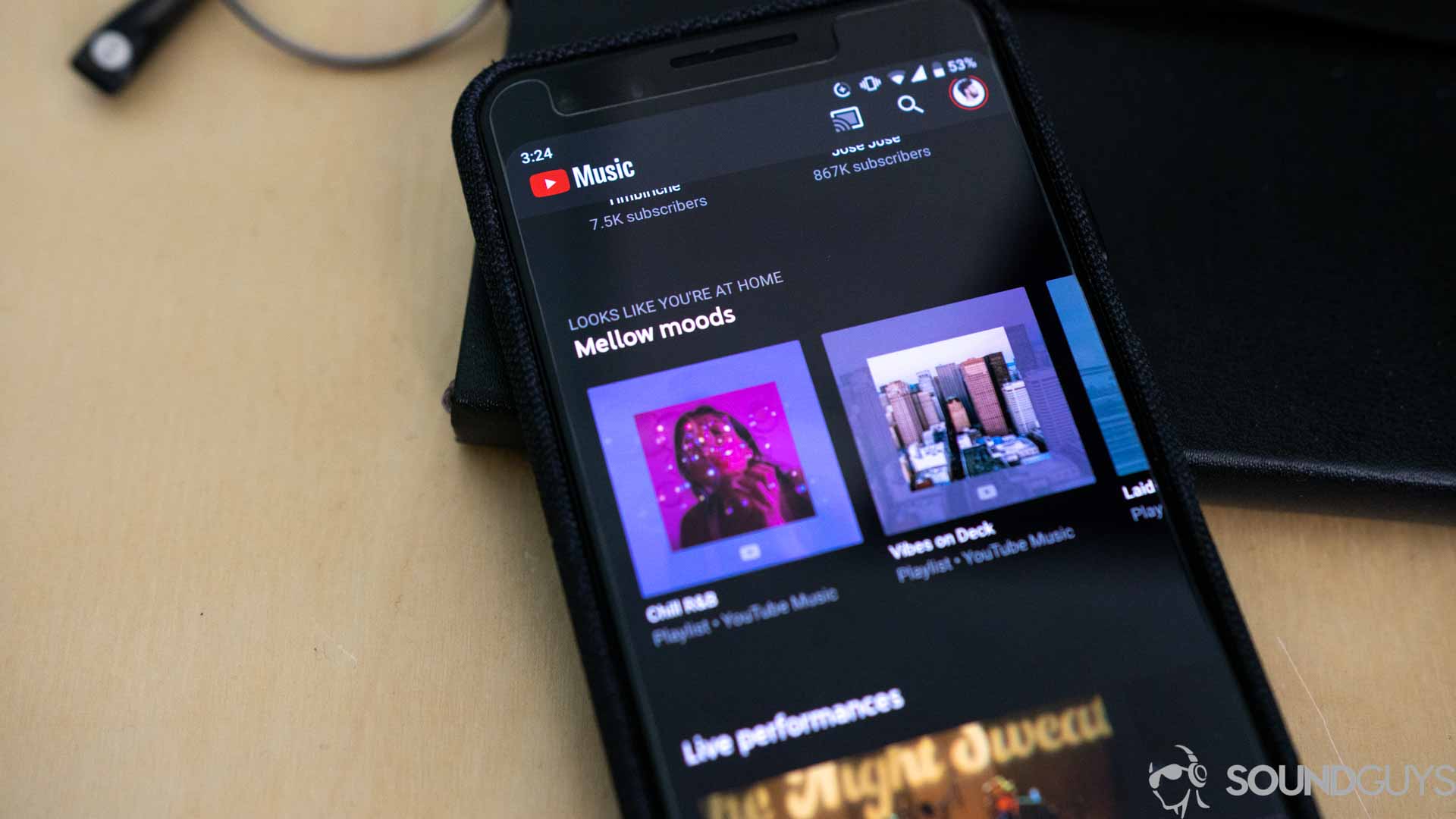 The YouTube Music interface is a weird mashup of YouTube and Spotify.
Separating the music side of YouTube from the video side of things just made sense. Essentially, YouTube Music consolidates all the music on the platform into a separate app, with useful features like radios, playlists, and background listening so you can listen to music when your phone screen is off.
There are things to love about YouTube Music
Before we dig into the negatives, I should say that my overall experience with the service hasn't been terrible. There are still some great features that make YouTube Music truly unique, and it incorporates some of the features that made GPM so good.
Unofficial music
This one is near and dear to my heart and is by far the best thing about YouTube Music so far. YouTube has a plethora of unofficial music that I thought was lost to history, or just wasn't aware of. No offense to the mumble rappers of today, but I grew up in the mixtape era of hip-hop. I'd rather listen to a classic mixtape than whatever is on Billboard's Hot 100.
That's a problem in today's current streaming system: the only way to listen to something like Lupe Fiasco's A Rhyming Ape is to have the MP3 in your library, so you can upload it to Apple Music or play it locally on Spotify. If you don't have them, you're out of luck… unless you go to YouTube. As great as browsing the internet for direct download links on sketchy websites is, I much prefer not having to leave my music app to listen to a song.
YouTube Music lets you listen to (or watch) live performances just like YouTube.
Besides mixtapes, there are a plethora of fantastic covers that you can now listen to with ease. It also means all of those live performances from your favorite artists can just be added to a playlist. No more ripping the audio from via some ad-filled website with pop-ups. If YouTube Music can fix some of the bigger issues I have with it (we'll get into that later), this alone is reason enough to make me switch from my current service.
Down the rabbit hole
You know when you open up YouTube to quickly search for something, and somehow find yourself watching tutorials on the proper technique for folding clothes an hour later? Seriously, that can't just be me. Well, going down the rabbit hole is a real thing, and that's just as true with YouTube Music. A quick browse for this article turned into a 30-minute jam session, and I regret nothing.
Discovery
That leads me to my next point. The YouTube algorithm is already insanely good. For better or for worse, there's rarely a time when I log in and don't want to immediately watch one of the recommended videos. When you apply that to the music you listen to, it means that you're constantly discovering new songs and artists every time you open the app. It's still not quite as good as something like the weekly Discover playlist from Spotify, but I'm sure if I spent as much time in YouTube Music as I do Spotify that would change fairly quickly.
Same great playlists from Google Play Music
Speaking of playlists, one of my favorite features of GPM was the playlists. I'm not sure if it's algorithm based or if there's someone at a desk making them by hand, but I'm rarely disappointed when I press play. That said, basically every streaming service has passable playlist curation. Ultimately, this isn't as big a selling point for me as some of the other features.
YouTube Music has its drawbacks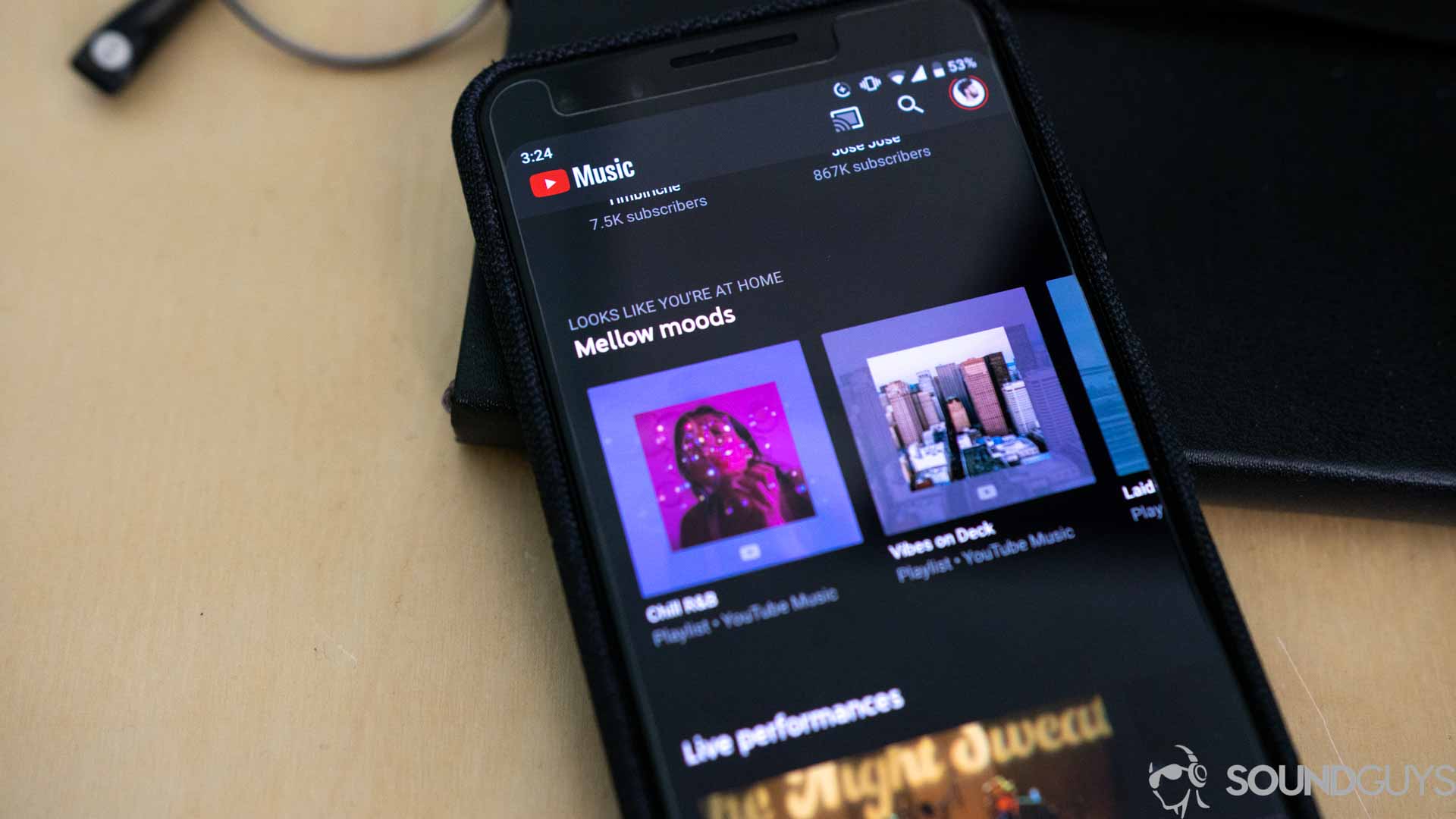 The YouTube Music interface is a weird mashup of YouTube and Spotify.
The interface is just ok
When you think of a digital music library, you probably think of something that looks like iTunes. A glorified spreadsheet with sections for artist, title, album, length of the track, etc. It's not the best, but it works. It could be that I'm just used to digital music being organized in that way, but the YouTube Music interface forgoes that completely and ends up feeling weird. It's like a mash-up of the Spotify homepage, with its horizontally scrolling shelves, and the YouTube homepage with its recommended videos bar. Again, the actual content of the home page is great (related artists, music videos, playlists, etc), but navigating it isn't.
How long will it last?
I use and enjoy many of Google's products, but its track record for successful standalone apps isn't the best. Allo, anyone? While YouTube Music appears to be Google's legitimate attempt to take on Spotify and Apple Music, I can't help but wonder how long it's going to be a priority for the company. Will YouTube Music eventually be folded into another yet-to-be-thought-of service? I have no problem being an early adopter for most of Google's products, because there isn't really anything at stake. That isn't the case here. My uploaded music library is a carefully curated database of thousands of songs that I don't feel like experimenting with.
Making the switch
While I had no problem being an unofficial GPM evangelist when it was launched, I'm not yet ready to do so with YouTube Music. Everything from its interface to its laissez-faire attitude toward sound quality makes it feel like it isn't made for music lovers—rather, it's just for people who listen to music. Basically, if you weren't already using YouTube as your primary music streaming service, this service probably isn't for you. For those that are going to be switching from GPM, this transition is going to take some getting used to.