All products featured are independently chosen by us. However, SoundGuys may receive a commission on orders placed through its retail links. See our ethics statement.
How to get the most out of your gaming headset mic
Does you gaming headset's mic not sound as good as it could? Here are somethings you can try.
If there's any single feature that's central to the appeal of a gaming headset, it's the mic. The simplicity of having all your audio needs taken care of by a single device is what makes them worth getting in the first place. That emphasis on simplicity carries over into how much work you typically need to do to get usable chat audio—just getting the mic near your mouth is usually all you have to do.
Nevertheless, there are all sorts of little ways you can positively impact the quality of your mic audio. Here are some things you can try.
Editor's note: This post was updated on February 24, 2022 to mention software-based microphone improvements that some gaming headset apps bring, and link to our guide on these apps.
Find the right position for your mic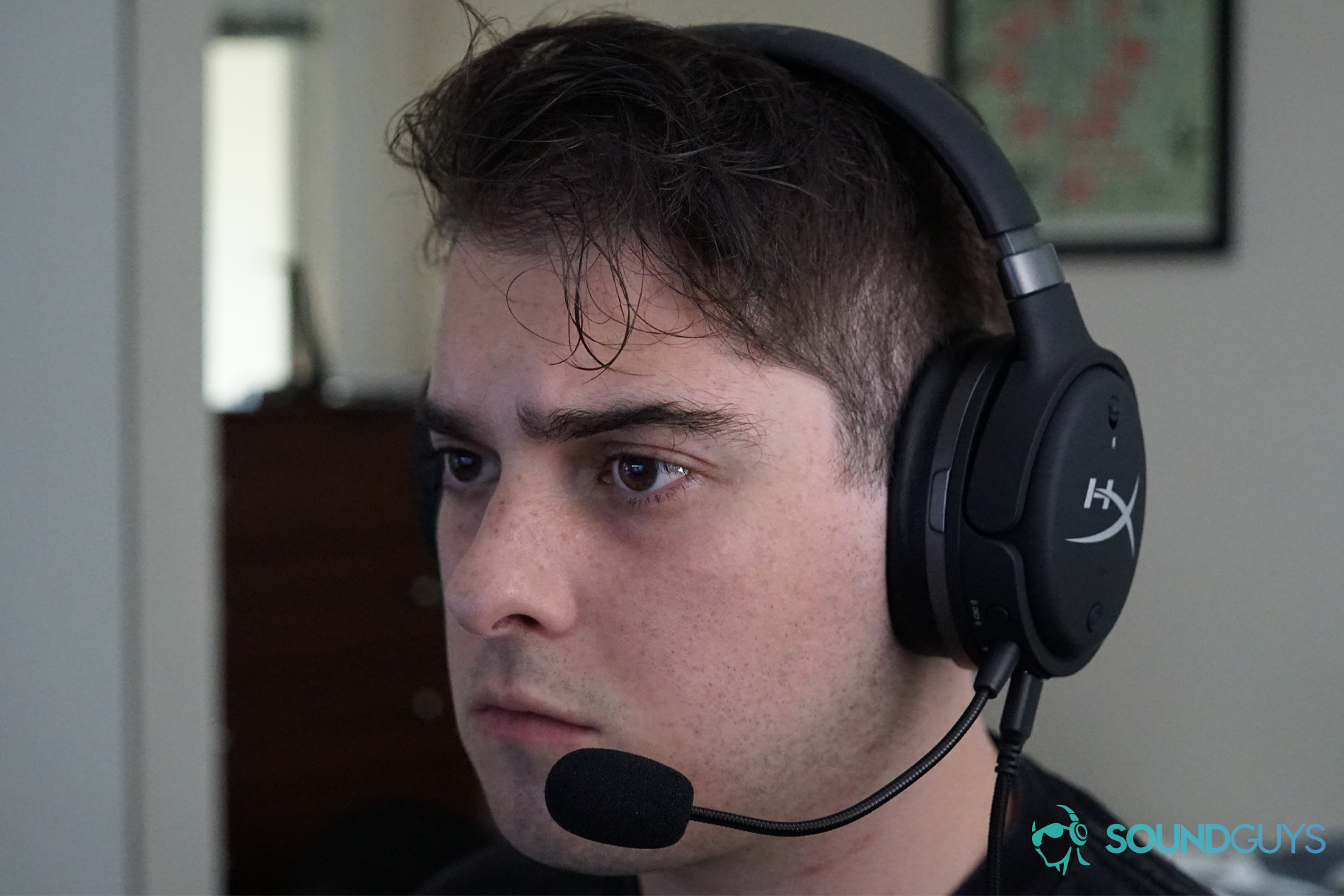 Headsets can sometimes take the guesswork out of mic placement, but putting the time in to find the right position pays dividends.
The first, and arguably most important step in improving the audio of your gaming headset's mic is to adjust its position. The best way to determine this is to listen to how your mic makes you sound. If you have access to any sort of monitoring function on your computer, this is a great time to use it. You can also download Audacity and record yourself talking for a bit too.
Once you've got a way to listening to your mic audio, pay attention to how you sound—it'll determine what steps you need to take. Are you too quiet? Try moving the mic closer to your mouth. Practice your plosives—P and B sounds, which make you exhale. If it sounds like a phone call on a windy day, try moving your mic to the side of your mouth, so air doesn't hit it every time you breath out.
These may seem like small adjustments, but they can really make a difference in audio quality. That's especially true if you're doing any sort of recording, or you plan to start streaming.
Check your device settings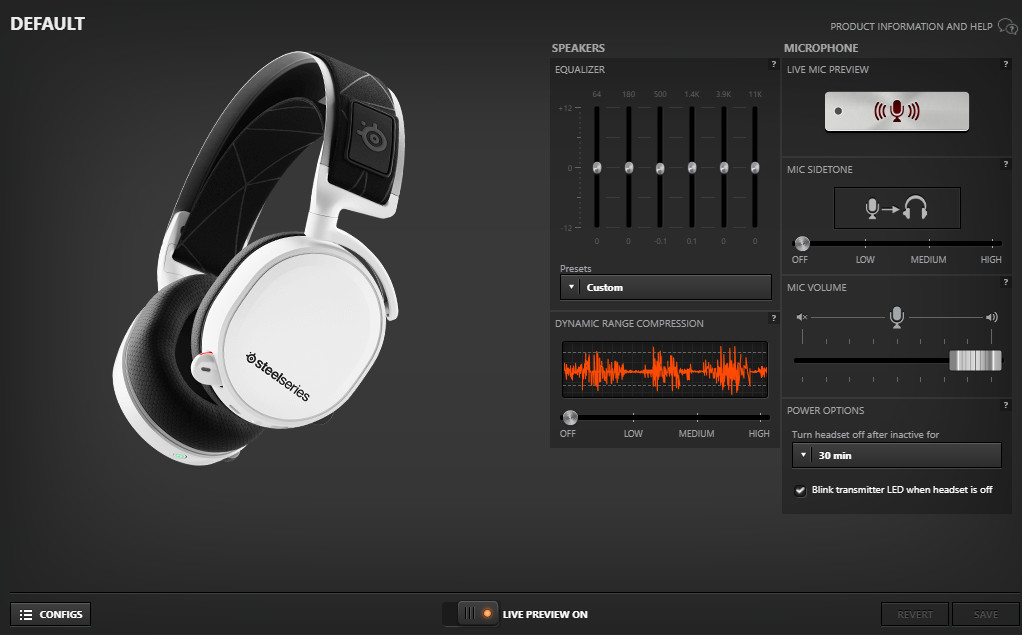 SteelSeries Engine lets you turn on surround sound and customize the headset's output and dynamic range.
Sometimes gaming headsets have mic settings you don't notice—there's often more than just a mute switch. This is especially true on PC, where software add-ons are common. Does your headset have a separate volume dial for the mic? If your voice is coming through quietly even after you adjust your mic position, that could explain it.
Additionally, there could also be OS-level settings that need adjustment. If you're running Windows 10, check if the input volume is set appropriately. Sometimes it needs boosting, and other times it actually needs lowering. Call programs like Discord and Skype will automatically boost or lower your audio, but if you're looking at recording stuff outside of that, getting your base level settings locked in is important.
To check out your mic settings on Windows 10, just right-click the little speaker icon in the bottom right of the screen and click "Open Sound settings." Then scroll down to where the microphone or headset you have is listed in the "Input" section and click "Device Properties." From there you should see a volume bar, and you can raise or lower it as needed.
If you're using a console like the Playstation 4, head over to the Audio Devices page in the Devices menu of the settings with your headset plugged in, and select "Adjust Microphone Level." You'll be shown a built in monitor with guides for where your audio sits on a scale from too low to too high, along with a volume adjustment slider—it's actually very well laid out.
Discord offers a lot of options too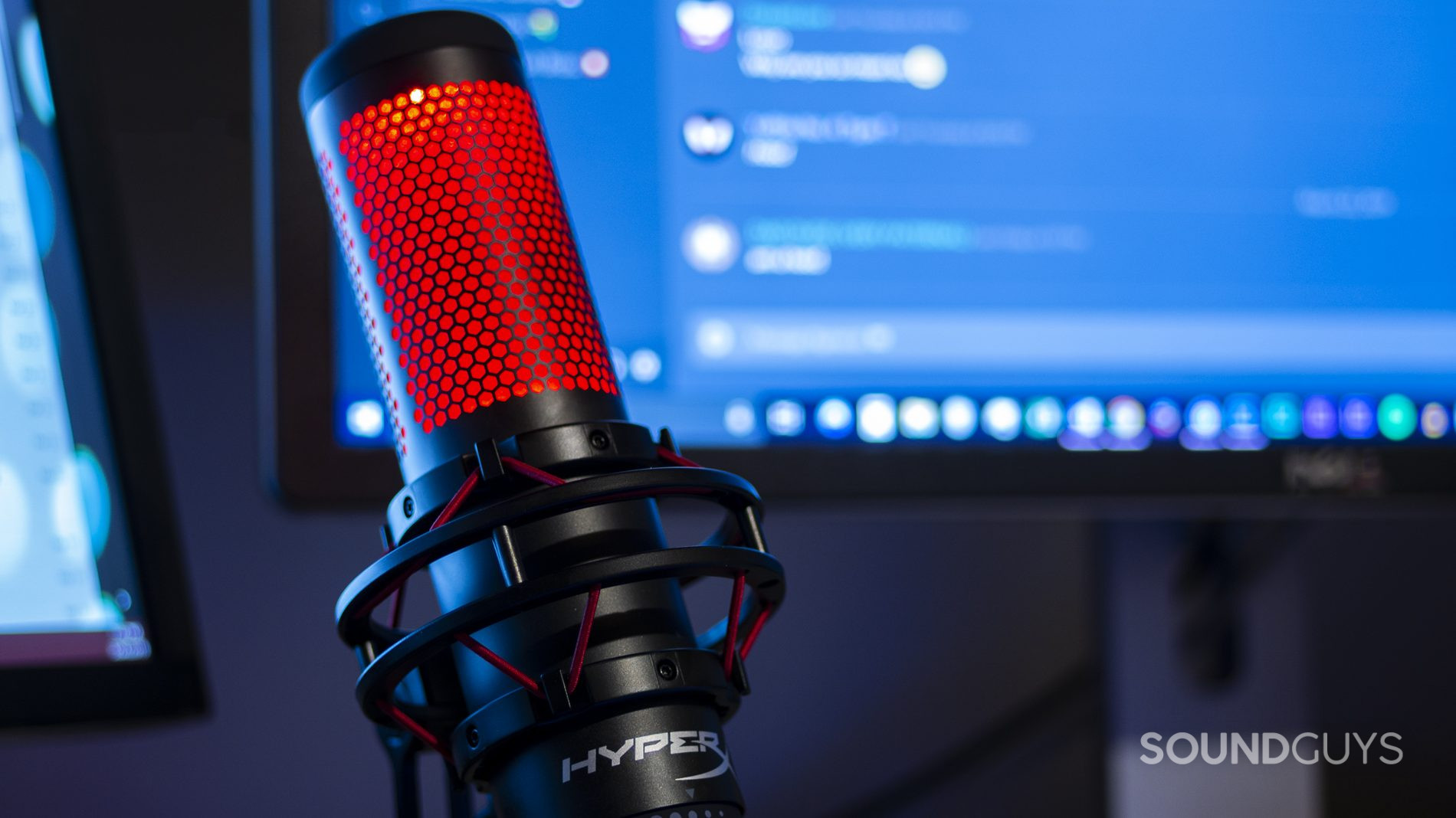 Dedicated mics take more careful positioning and tweaking to get right, but sound better than headset microphones by a country mile.
If you're gaming on PC and thinking about mic settings, there's a decent chance you use Discord for voice chat. It's become pretty much ubiquitous, and for good reason—it's very good. There are all sorts of things you can tweak in the app's settings to improve your call quality so click the gear icon next to the mic and headphone icons at the bottom and go to "Voice and Video." This page features all sorts of goodies to play around with.
Clicking the mic test button will tell you if you're coming in hot (or not), and it will help when setting output volume. Speaking of output volume, don't immediately move the bar all the way to the right. This scale actually goes to 200%—if it sounds good right in the middle, that's totally normal.
The mic check button is also good for deciding whether to turn on the app's echo cancellation and noise suppression options. Just turn on the test and listen. Is there a lot of background noise? Does your voice come through clearly? You can reset to default with a button press down at the bottom of the page, so don't be afraid to play around with the settings in this page. You never know what might help.
Don't be afraid to play around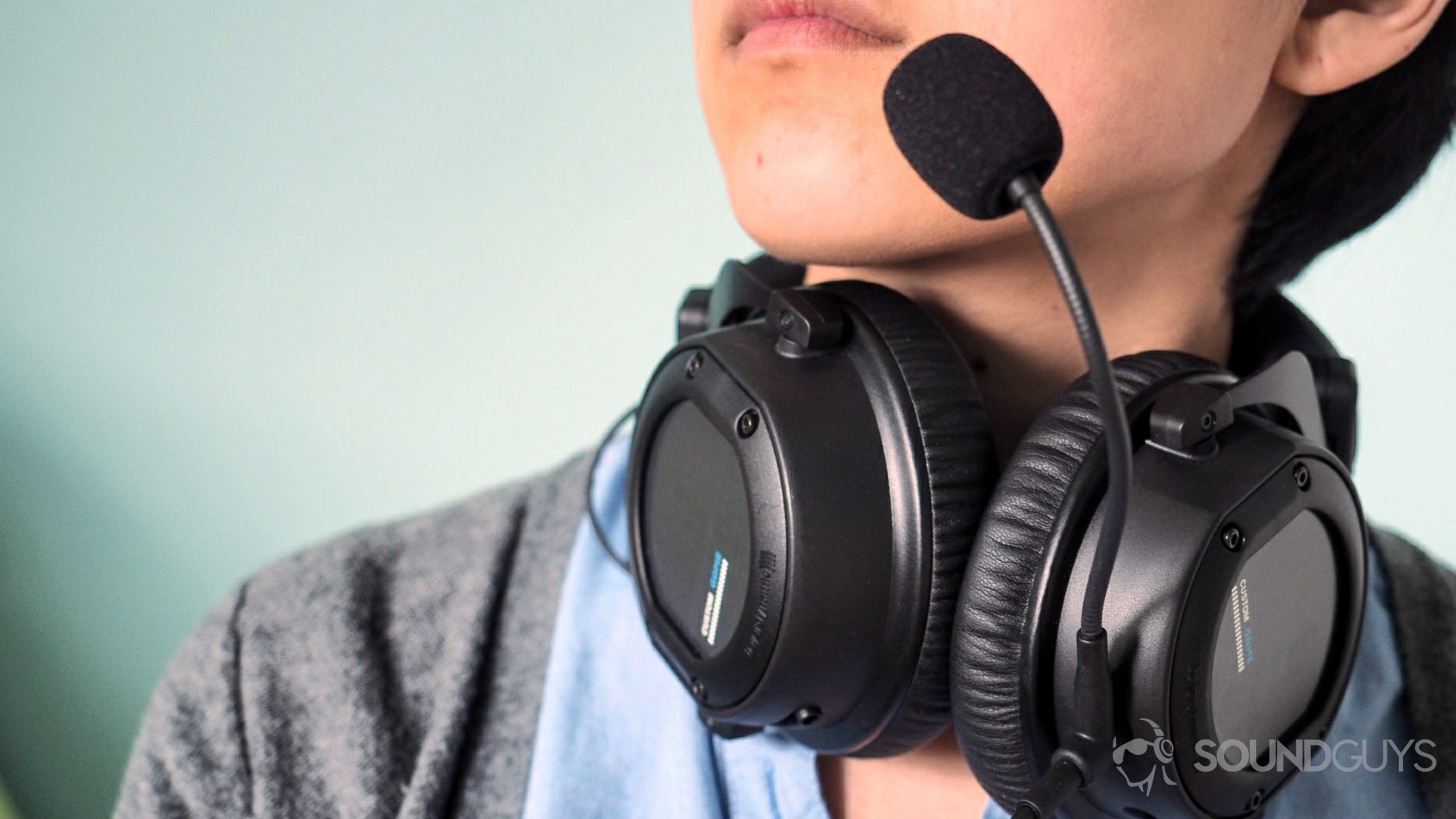 Beyerdynamic Custom Game headset being worn around the neck with the mic to the mouth.
Gaming headset microphones are designed to not need much fiddling. They're often not terribly sensitive, and even in the best conditions they won't sound like studio quality microphones. However, that's not a reason to to just live with it if you sound like a windy phone call from the 1990s. A lot of what I've mentioned here will help, but no one thing is a silver bullet. Don't be afraid to mix and match different settings, whether its volume through Windows and noise cancellation through Discord, or some other combination.
Most of these settings aren't difficult to find or reset, so don't be afraid to tinker if things don't sound quite like you want them.