All products featured are independently chosen by us. However, SoundGuys may receive a commission on orders placed through its retail links. See our ethics statement.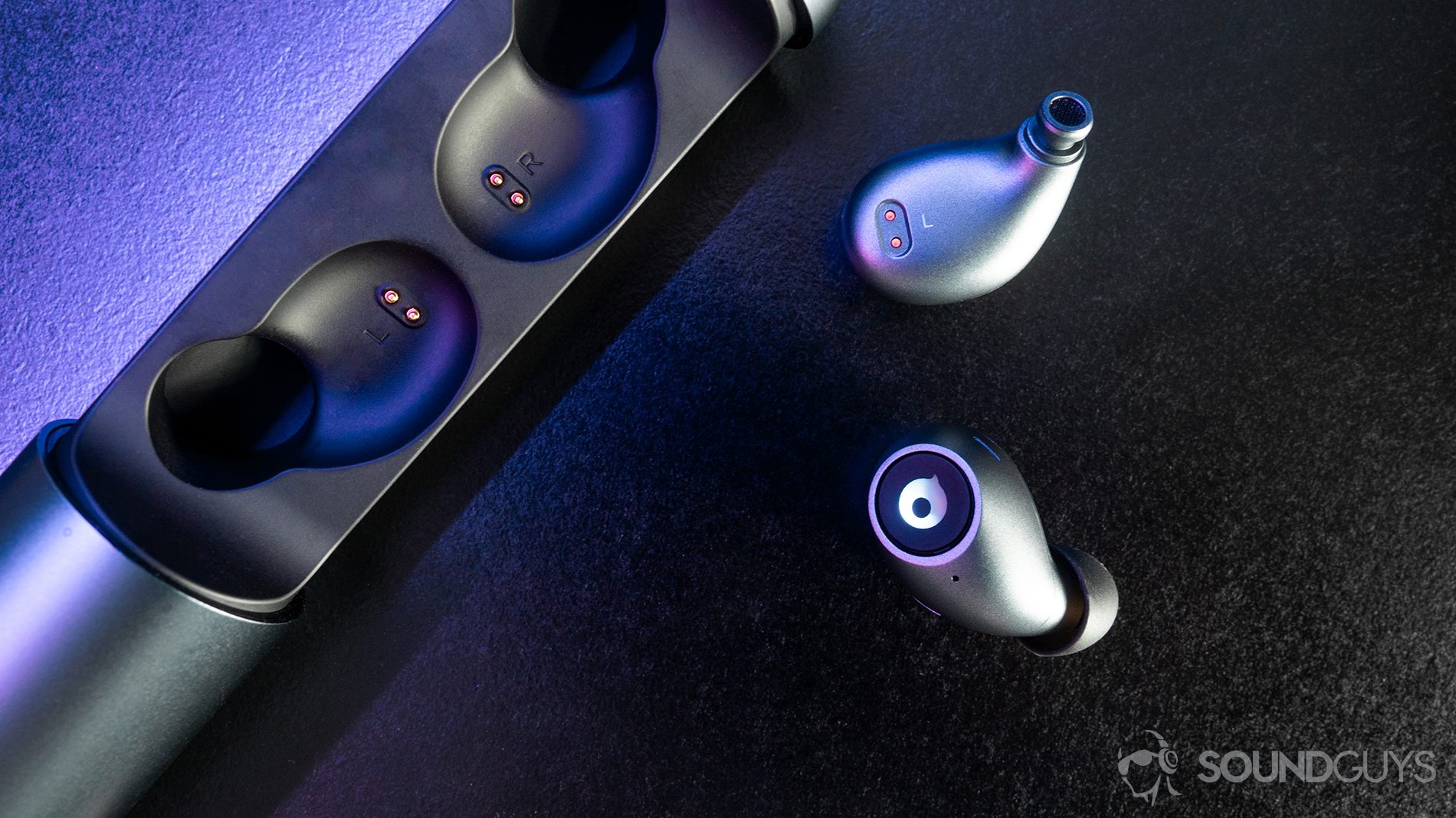 The bottom line
The Crazybaby Air 1S are a fine pair of earbuds but fail to standout from the overflowing sea of alternatives. Fans of the brand may want to show support by buying the headset, but the rest of us are better off looking at other options from the likes of Creative, JLab, and Edifier.
Crazybaby Air 1S
The Crazybaby Air 1S are a fine pair of earbuds but fail to standout from the overflowing sea of alternatives. Fans of the brand may want to show support by buying the headset, but the rest of us are better off looking at other options from the likes of Creative, JLab, and Edifier.
Dimensions
25.6 x 12 x 17 mm (earbuds)
132.5 x 12 x 30 mm (case)
What we like
IPX6
Bluetooth 5.0
AAC
Price
What we don't like
Battery life
No aptX
Sound lacks clarity
Slippery build
Rating Metric
Sound Quality
7.3
Bass
7.3
Midrange
7.2
Highs
7.0
Durability / Build Quality
7.8
Value
7.4
Design
7.4
Microphone
5.5
Portability
9.0
Battery Life
3.0
True wireless earbuds are quickly evolving, and the Crazybaby Air 1S are a prime example of how quickly standards change. When these were released, they stood a chance against the limited competition, but in 2020, you'd be better off investing elsewhere. Let's see how the company's third swing at true wireless tech compares to cheap alternatives.
Editor's note: this list was updated on March 19, 2020, to address significantly reduced pricing and how the Crazybaby Air true wireless earbuds compare to alternatives.
Who are the Crazybaby Air 1S for?
The Crazybaby Air 1S are available through the company's website for $159.
Athletes. Being IPX6-rated is a huge perk when it comes to true wireless earbuds in particular. Because of their miniature size, it's easy to accidentally drop them. Aside from being useful in clumsy times, the water and sweat-resistance means that you can workout to your heart's content without worry.
Listeners who want a pair of solid all-around true wireless earbuds. After all, the Crazybaby Air 1S are the company's follow up to the Air Nano and Air. Those were Crazybaby's first go-arounds in the truly wireless market, but the Air 1S retain the beloved form factor while improving upon the original iteration.
What's inside?
Upon opening the Apple-reminiscent packaging, you'll find the long charging tube; a USB-C cable; four pairs of ear tips that vary in size; three pairs of earbud covers; and the truly wireless earbuds. If silicone ear tips aren't your thing, you can always pick up a pair of Comply memory foam ear tips. We at SoundGuys typically default to these since they're a great value and can be purchased from multiple vendors.
How are Crazybaby Air 1S built?
They're predominantly plastic, which is good and bad. The good? It minimizes excess weight, making the earbuds more comfortable. Oh, it also makes the earbuds more affordable. The bad? It results in the Crazybaby Air 1S feeling less premium than they're marketed to be. When you're paying $159 for something, you expect it to feel like you spent $159 on it. Unfortunately, that's not the case with the Air 1S.
The included earbud covers help the housings grip to the concha and antitragus, but it also looks a little… prophylactic.
Just like the earbuds, the case is unapologetically plastic and feels cheap. Fortunately, as with all truly wireless earbuds, it's functional and allows for a total of 14 hours of playback as posited by the company. That said, it's incredibly bulky compared to alternatives. Take the Earin M-2 which use the same concept: a capsule charging case, but this one manages to be much more compact and just as functional as the Crazybaby Air 1S case. And if you unsheathe the case with just a modicum of excess force, the earbuds have a tendency to self-eject.
A built-in mic that isn't worth its weight in salt
Though the Crazybaby Air 1S earbuds feature a built-in microphone, it's nearly unusable beyond isolated spaces.
However convenient it may be to have a built-in microphone, it's only a convenience if it functions properly. In the case of these earbuds, it only really works in private spaces such as your own home. In an attempt to test the mic out while walking down a nearly empty street, my voice was hardly audible. Then, when a car passed—yes, a single car—my voice was completely masked by the ragged Toyota's engine.
If you take a lot of calls from public spaces, you may want to pass on these and go for something like the Jabra Elite Active 75t or any of our favorite headsets for conference calls.
Crazybaby Air 1S vs. Crazybaby Air Nano: Which is better?
As one would hope and assume, the latest version is an improvement upon the older one. Though these retain much of the Air Nano's physique and are nearly identical to the Crazybaby Air true wireless, the Air 1S produce less wind noise while running—which I and my fellow couch-to-5K-ers appreciate. Granted, it's still no match for something like cycling. In that case, you're just going to have to embrace the wind tunnel effect.
As one may expect, the Air 1S charging case is larger than the Air Nano's, but Crazybaby has made the Air 1S case easier to open and close.
Unlike Adam's experience with the Air Nano causing discomfort around the 20-minute mark, these remain wearable for an over an hour before having to give the lobes a break. Thankfully, clarity has improved since the Crazybaby Air Nano but not by much. With the newer iteration, low-end reproduction isn't as overwhelming; however, the bass is still overemphasized, leading to masked midrange frequencies. Additionally, the company made it easier to open the case.
Battery life
Battery life is well below average for true wireless earbuds at 2.4 hours of standalone playback according to our objective testing. To compensate, though, it takes just 70 minutes to complete a full charge of the earbuds and case via the included USB-C cable. Just like playing operation, however, you have to be precise about how you return the earbuds to the case. There were a handful of times when I opened the Beats Pill-reminiscent case and was welcomed with Air 1S 'buds that had never begun charging.
Connectivity
Due to the internal PIFA antenna, the Crazybaby Air 1S truly wireless earbuds maintain a stable connection up to 10 meters.
Although connectivity isn't as stable as something made by Plantronics, it's leagues ahead of much of the competition. Unlike many truly wireless earbuds on the market, these come Bluetooth 5.0-ready and maintain a reliable connection through walls and the outdoors. Oddly enough, if you happen to be doing laundry with these in, you may experience connectivity drops; at least, that's what happened to me. Additionally, they don't always connect automatically. With my desktop and laptop, connecting requires cursor prodding, which can be aggravating.
Diving into how the earbuds connect, the Crazybaby Air 1S use an integrated PIFA antenna, which is often used in smartphones. By operating independently from one another, the earbuds are able to enter mono mode. This means that if you lose one, you can still use the other; it's also good for the hearing impaired. While they do support AAC, Android users are left hung to dry since there's no aptX support.
Learn more: Bluetooth codec 101
How do the Crazybaby Air 1S sound?
They sound fine. Due to the rigidity of the carbon nanotube diaphragms, distortion is mitigated. This is necessary since the low-end is blatantly exaggerated. Crazybaby touts the Air 1S' "hi-fi bass" reproduction, but it results in a gluttonous listening experience that leaves the listener feeling exhausted. If you aren't experiencing this tremendous low-end reproduction, make sure you're using the appropriately sized ear tips.
The included earbud covers promote greater isolation. The earbuds don't do a great job attenuating low-end frequencies but handle extremely high frequencies well.
Regarding isolation, these perform well and attenuate a surprising amount of external noise. Sitting out at one of the busiest intersections of Georgia Tech's campus was no match for the passive noise isolating powers of the Air 1S. With volume at just 40%, I was hardly able to hear the countless passing cars, including the Jeep Wrangler that repeatedly honked at a Kia Forte for taking its sweet, Georgia peach time parallel parking. That said, the revving of an exhausted semi-truck engine easily permeated the Air 1S barrier.
Bass notes are definitely overemphasized with these truly wireless earbuds. If you buy headphones so your head rattles and your bones shake, you'll probably enjoy the Air 1S sound. But if your musical taste guides you to the indie/folk aisle in your neighborhood record store, you may have to continue researching.
If you've installed the traditional ear tips to the Crazybaby Air 1S, you'll find that removing the earbuds from the case takes a steady hand; their slippery housings make them prone to dropping.
Found on Lorde's freshmen album Pure Heroin, Ribs is a bass-heavy pop song that loses much of its vocal detail when heard through the Air 1S. Lorde's lower register is easily masked by the constant kick drum and synthesized low frequencies. It's strange though, because reproduction of mid-range frequencies are loud, and overemphasized in that sense, but the call and answer that occurs from 3:19 to 4:05 lacks clarity. This is especially apparent in the answer portion of Lorde's vocals. It sounds as if someone stacked 10 pop filters in front of her mouth and said, "All right; have at it Ms. Yelich-O'Connor."
Lacking the most clarity are the treble frequencies. This is a shame, since we consumers often conflate treble emphasis for increased clarity. Three Dots and a Dash by the Punch Brothers features an awesome fiddle solo, and at 1:42, Gabe Witcher's playing enters higher notes as he picks up the tempo. Unfortunately, the detail of the fiddle's harmonics are lost and masked by the supporting banjo.
Should you buy the Crazybaby Air 1s in 2020?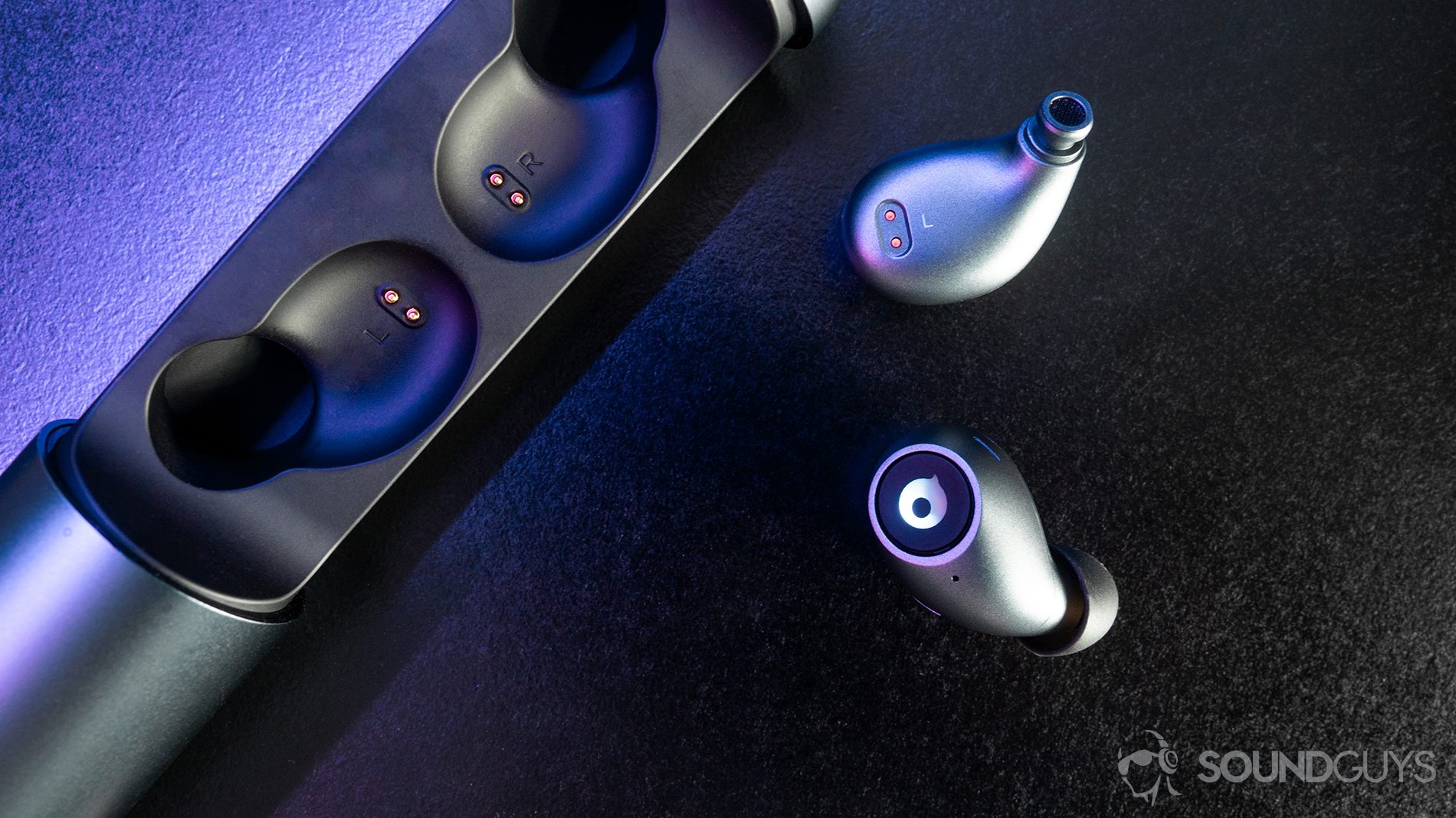 Being IPX6-rated makes these a great option for athletes, but the $159 price tag makes them a hard sell since there are more value-packed true wireless options available.
If you exercise frequently and feel that you must liberate yourself from wires, maybe, but know that there are options with better sound quality available to you. Even when the Crazybaby Air 1S was released, it struggled to hold its ground against few competitors. Now in 2020, there totally wireless market is becoming ever more saturated, and these earbuds aren't a great investment.
Alternatives to Crazybaby
With the dramatic decrease in price from $169 to $49, these earbuds may be easier to justify for some. Even then, though, the Edifier TWS1 operates much more smoothly and integrates Qualcomm True Wireless Stereo Plus for a strong, reliable connection within the 10-meter range. If the Edifier earbuds are too pedestrian for your tastes, the Samsung Galaxy Buds Plus and Galaxy Buds may be more for you. Both headsets retail for less than the original cost of the Crazybaby earbuds while boasting better battery life and nifty features like wireless charging.