All products featured are independently chosen by us. However, SoundGuys may receive a commission on orders placed through its retail links. See our ethics statement.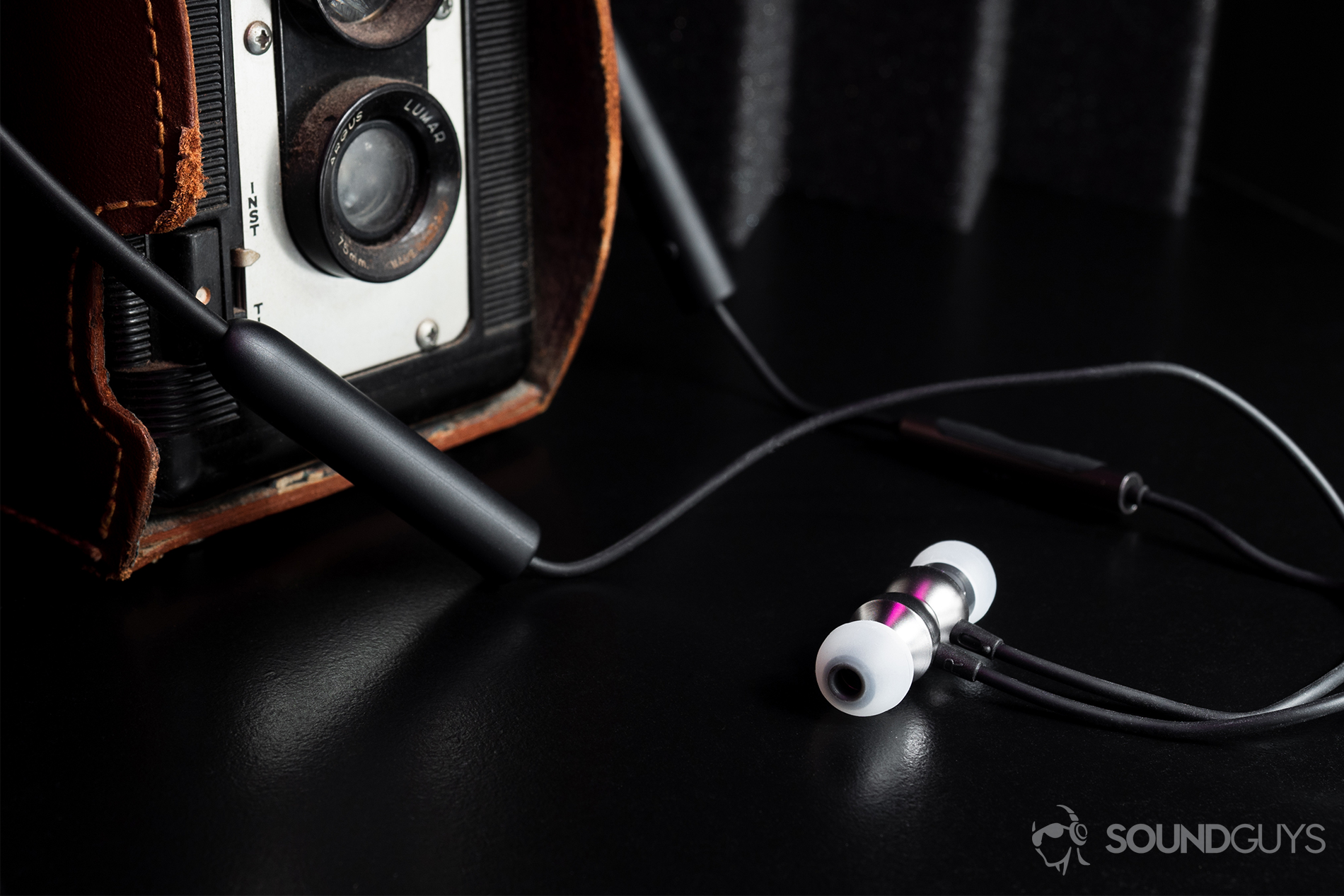 The bottom line
If you want a pair of wireless earbuds that are a remarkable value, you should pick these up. That said, the lack of bass emphasis and disappointing battery life may be enough to cause consumers to turn the other ear.
RHA MA390 Wireless
If you want a pair of wireless earbuds that are a remarkable value, you should pick these up. That said, the lack of bass emphasis and disappointing battery life may be enough to cause consumers to turn the other ear.
What we like
IPX4<br>
AAC and aptX<br>
Multipoint connectivity<br>
Solid build quality<br>
Magnetic housings<br>
What we don't like
Wires not retractable<br>
Sound lacks clarity<br>
OK battery life<br>
Rating Metric
Sound Quality
7.6
Bass
7.2
Midrange
7.8
Highs
7.4
Durability / Build Quality
8.5
Value
8.8
Design
8.3
Microphone
8.4
Portability
8.3
Battery Life
6.3
Even with the advent and rise of true wireless earbuds, wired wireless earbuds are still preferred by many… at least, RHA hopes they are. The RHA MA390 Wireless earbuds provide you with premium features like IPX4 water-resistance as well as aptX and AAC Bluetooth codec support. But the best feature that these aluminum earbuds have to offer? The price. Sure, the earbuds may look better than they sound, but for less than $70, you can't have it all. In all fairness, what these wireless earphones deliver is well above the asking price.
Who are the RHA MA390 Wireless for?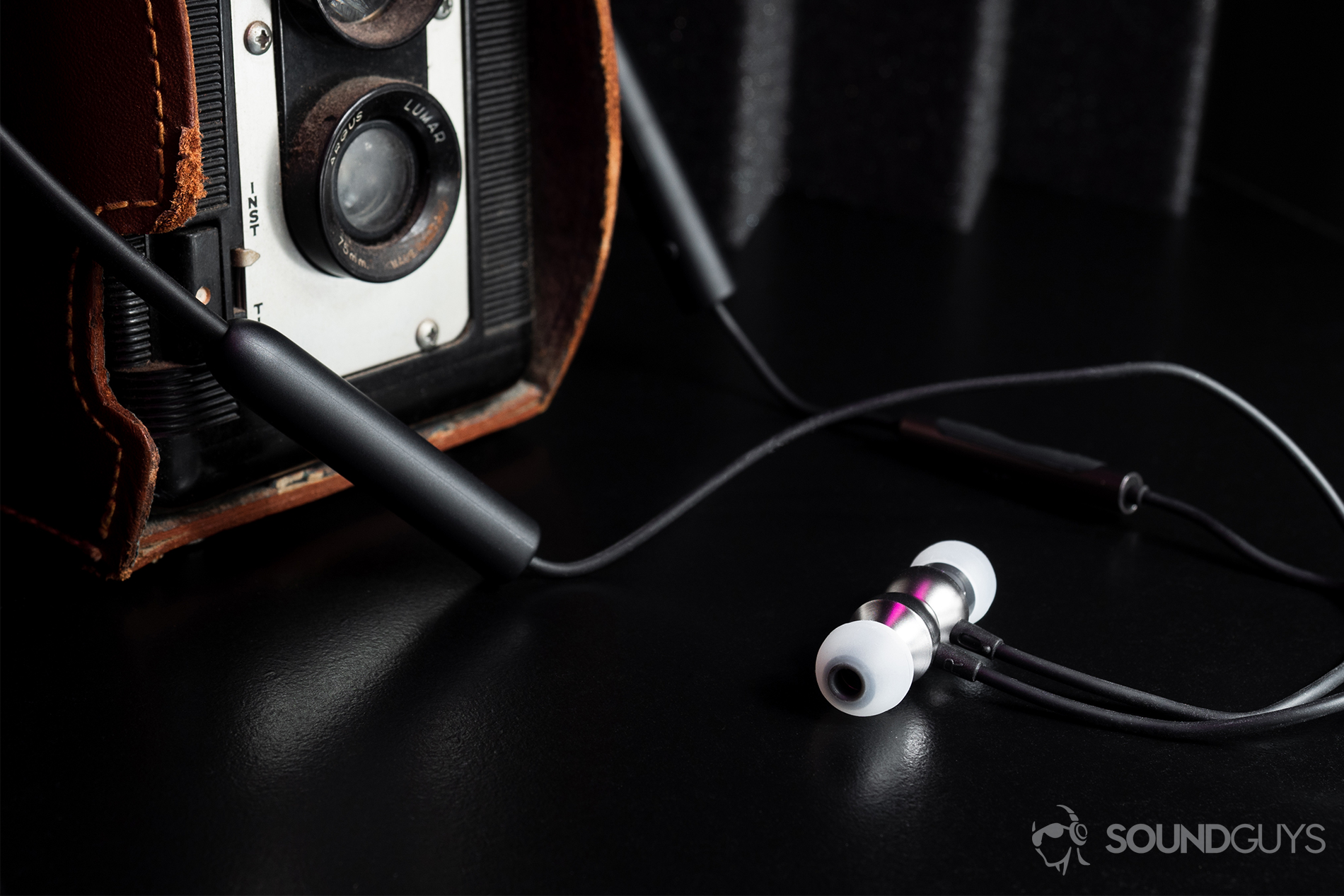 The RHA MA390 Wireless are the Bluetooth version of the MA390 and retail for $69.95. Unlike the wired iteration, however, these are IPX4-certified.
Listeners on a budget. If you're trying to figure out what's going to give you the most bang for your buck without breaking three months in, well, you've come to the right review. These earphones feature aptX and AAC support for high-quality audio streaming, and if they happen to break, RHA has you covered with a three-year warranty.
People who value build quality. Despite being less than $70, these earbuds manage to look and feel premium. Sure, compare them to their biggest brother (the MA750 Wireless) and you may notice a drop in build quality.
What's inside?
RHA includes a sports clip, three pairs dual-density silicone ear tips, a USB-C charging cable, a mesh carrying pouch, and the MA390 Wireless earbuds. Unlike higher-end models in the MA-line, the RHA MA390 omit the inclusion of Comply memory foam ear tips. This is a real shame, since memory foam ear tips create a better seal and often improved sound quality.
How are RHA MA390 Wireless built?
Like all others in the RHA MA-line, the MA390 Wireless use the company's signature aerophonic design which mimics a trumpet's construction. As mentioned in our review of the RHA MA650 earphones, this design directly channels air from the driver to the ear while minimizing superfluous reverberations within the chamber. Lessening the echo chamber effect benefits your music as it results in greater clarity and detail. Not to mention, it's a unique design that separates the Glasgow-based company's products from the competition.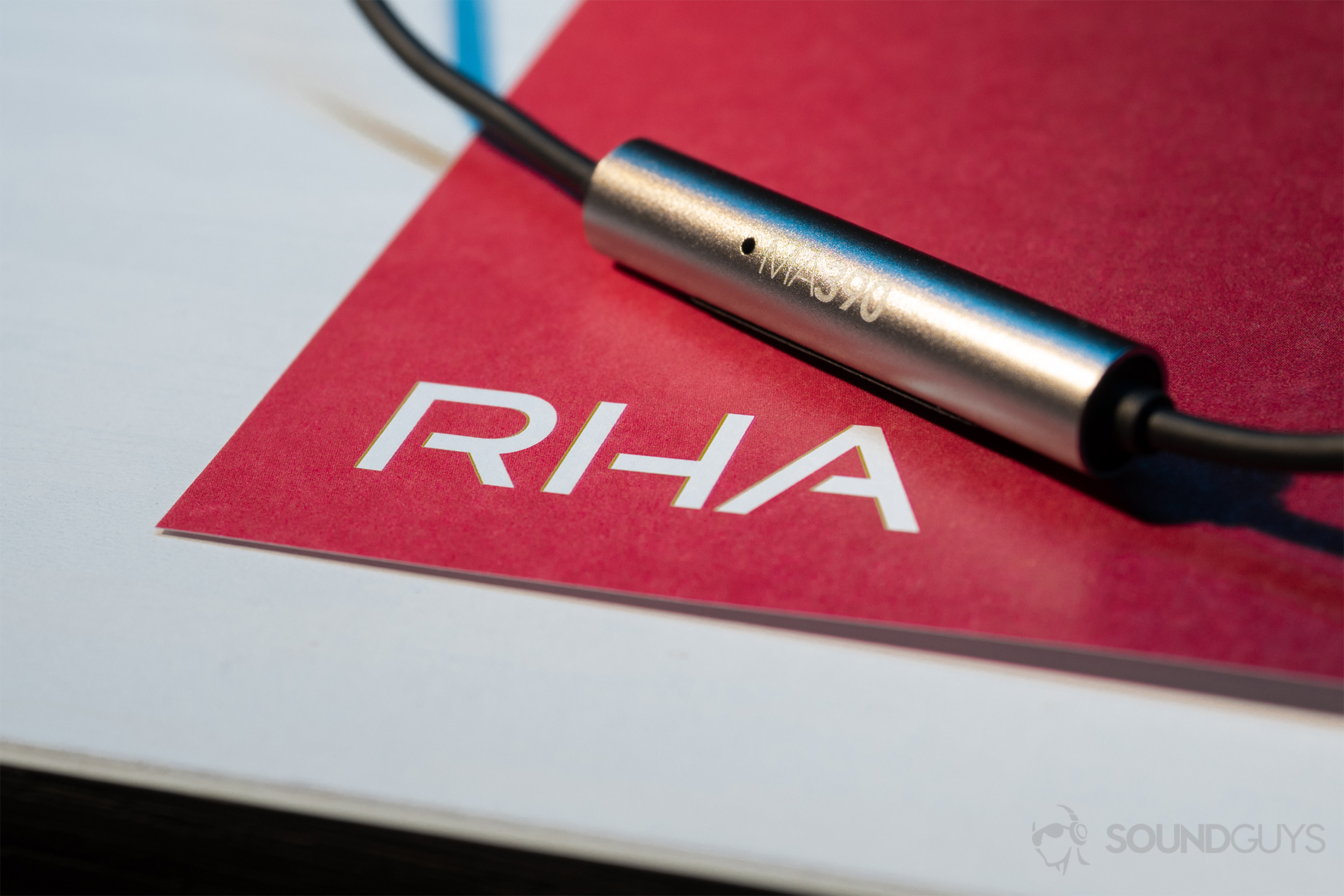 The built-in microphone performs well in moderately noisy settings like a coffee shop, but falters in windy environments.
Lack of memory foam ear tips aside, the RHA MA390 aluminum housings are durable. Dangling just below the earbuds are low-profile stress relievers, and on the right cable there's a built-in three-button mic and remote. Like other RHA microphones, it's above average and effectively picks up your voice while discarding external ambiance. If you happen to take a lot of calls while walking outside, there are better neckband-style wireless options like the Plantronics Voyager 6200 UC or the Sennheiser HD1.
RHA places much of its efforts into the MA390's compelling aerophonic and ergonomic design.
Love it or hate it, the neckband style isn't going away, and RHA knows that. Though I'm not one for this design—I find it annoying for exercising—the rubberized material weathers sweat and water better than leather; a smart move on RHA's part. It's also lightweight and easy to forget about. Moreover, the pliable material allows you to squish them into an overflowing rucksack pocket that retains its shape when retrieved, making them extremely portable.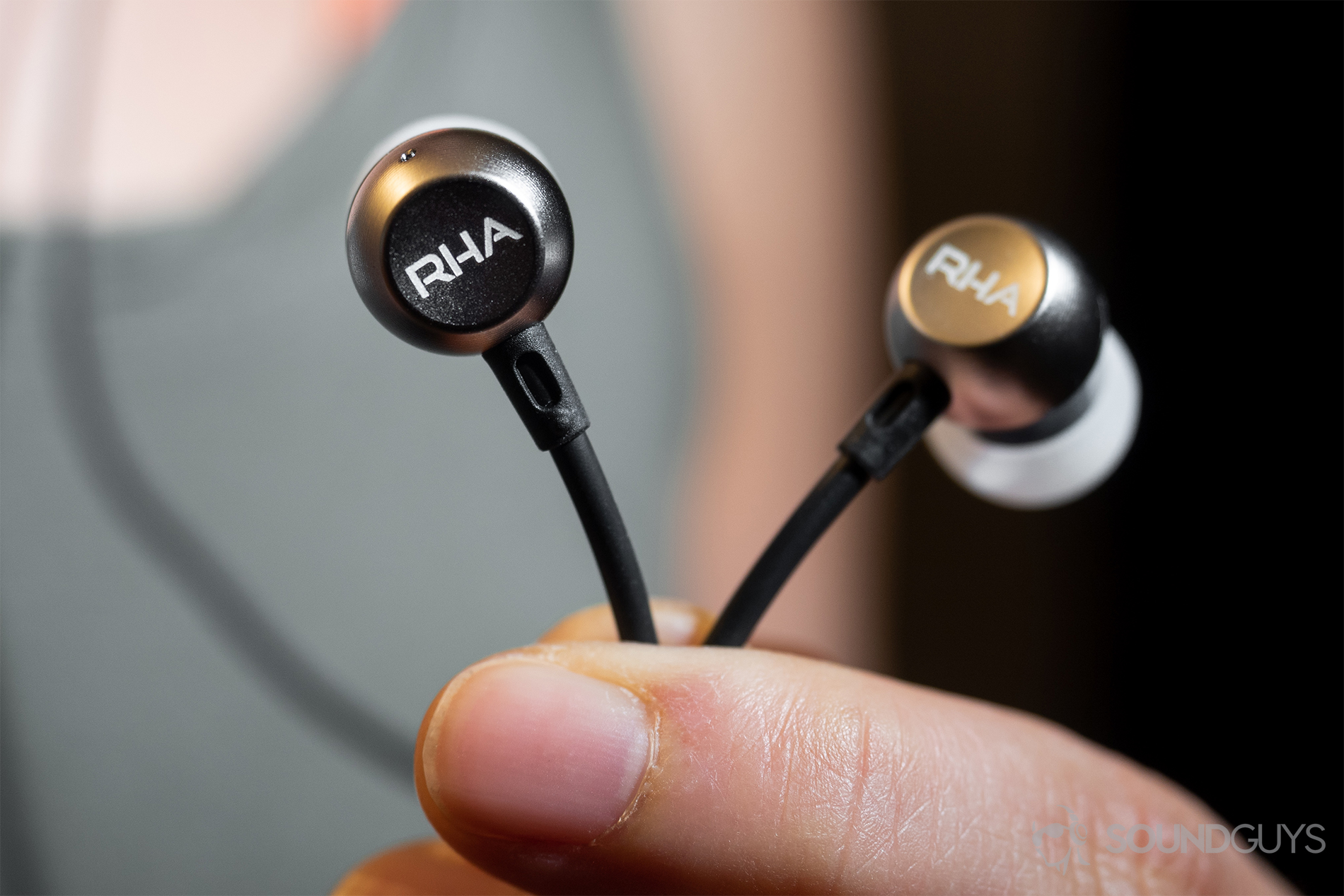 Although these are RHA's budget wireless earbuds, the aluminum housings promote quality and durability.
Are the RHA MA390 good for working out?
Despite the IPX4-rating, you're better off getting dedicated workout earbuds. The neckband is just too cumbersome. For instance, when returning upright from a bench press, the neckband slides all the way down the back, require you to retrieve it by the trailing cables. Runners will notice that the neckband bounces around with the energy of a child who had nine too many Pixy Stix. If you're able to overlook that, well, you're a stronger person than I.
See: Best workout earbuds
RHA MA390 Wireless vs. RHA MA650 Wireless: what's the difference?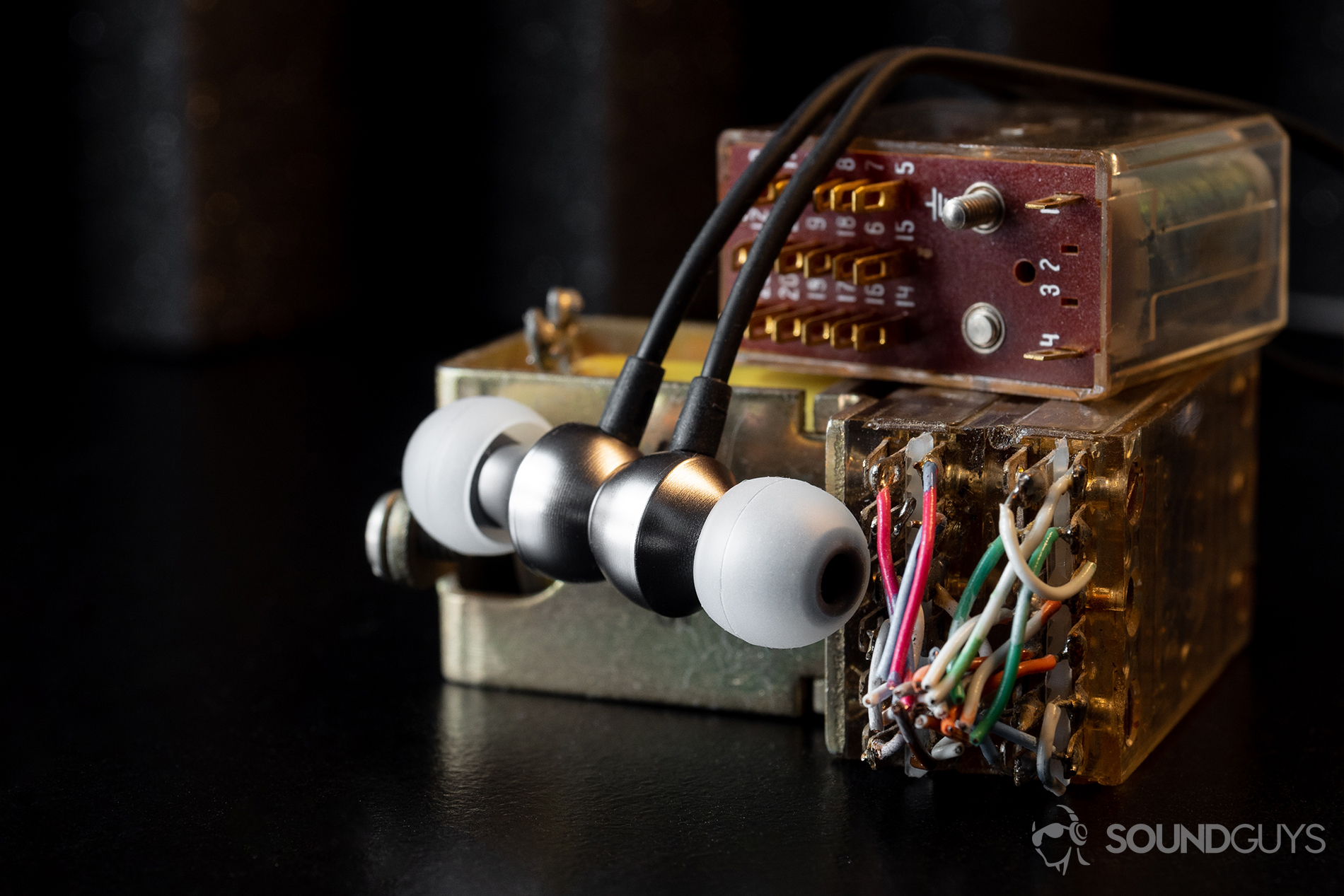 Both the RHA MA390 Wireless and MA650 Wireless are adorned with magnetic housings, which is convenient when you have the earbuds disengaged.
Aside from including Comply ear tips, the MA650 Wireless produce a stronger bass response than the more affordable RHA MA390 Wireless earbuds. As one may expect with a higher-caliber product, the MA650 Wireless feature improved build quality. This is particularly noticeable in the neckband; the MA650 Wireless design more closely resembles the MA750 Wireless earbuds. Additionally, the MA650 Wireless boasts 12 hours of playback time as opposed to the MA750 Wireless' 8-hour battery life.
The MA650 Wireless produce greater bass emphasis, but both products support aptX for CD-like streaming quality.
Other than that, the two are fairly similar; both are IPX4-certified with the same built-in mic and remote. Though the low-end is less emphasized with the earbuds in question, both headsets support Qualcomm's aptX Bluetooth codec for CD-like streaming quality. If you're waffling between the two, know that the biggest improvements are battery life and increased bass response. All else is neck-in-neck.
Battery life
As per our objective battery testing, the earbuds provide 6.36 hours of playback with a 75dB output. Yes, this is less than the company's eight-hour listing, but most us don't and shouldn't listen to our music that loudly, especially for prolonged periods of time.
When listening at a more reasonable and typical level of 65dB—about the loudness of a bustling coffee shop—the headphones should come much closer to the target playback time.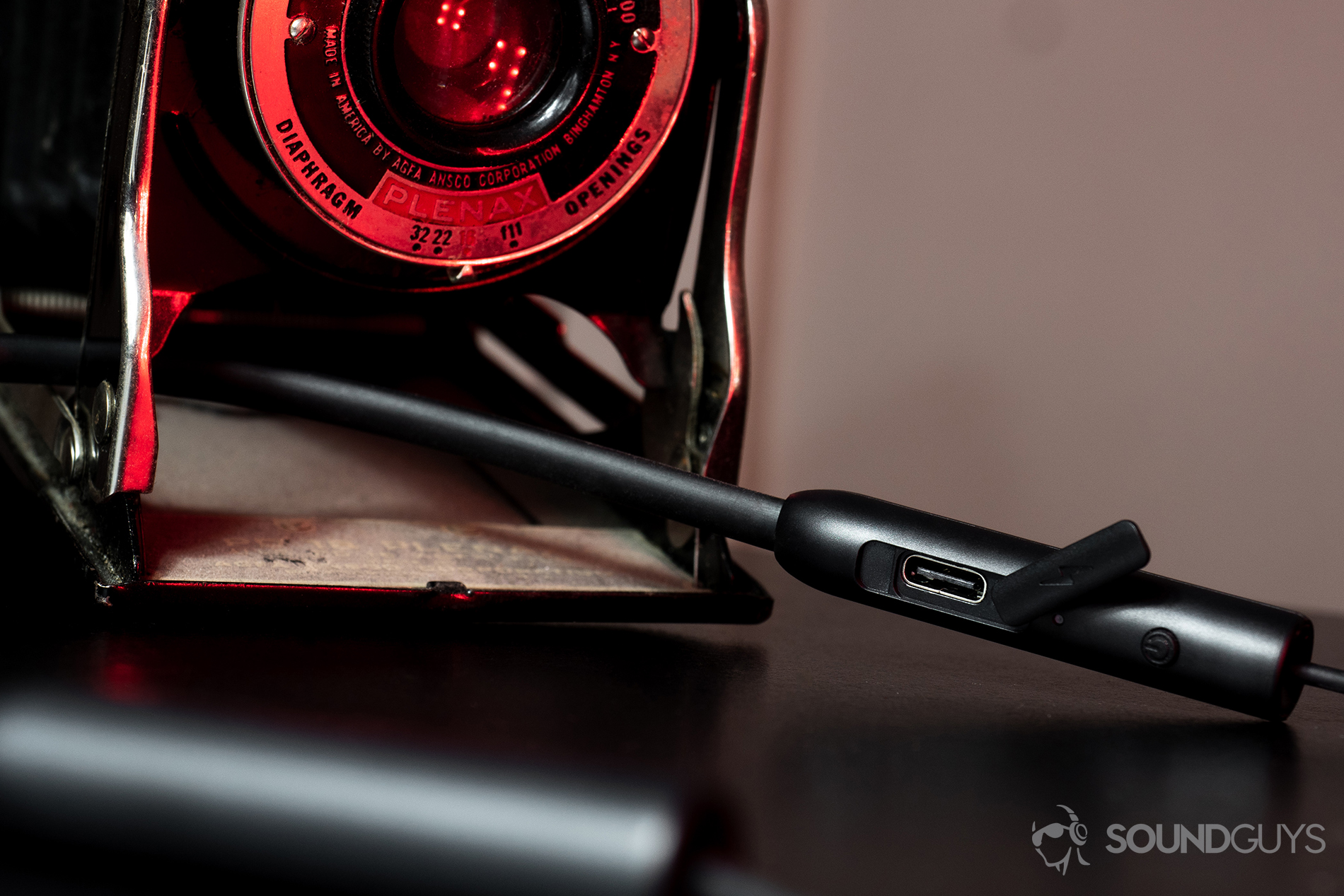 Charging the RHA MA390 Wireless is a matter of uncovering the USB-C port on the right side of the neckband and plugging the included cable in.
As far as charging is concerned, just plug the earbuds into the included USB-A to USB-C charging cable and you're set. Although the playback time seems to have fallen a bit short of the eight-hour listing, these boast a 30-day standby time, which is pretty darn impressive. And if you want to get an estimate of the battery level, just check the notification bar of your device.
Connectivity
Operating via Bluetooth 4.2 with a connectivity range of 10 meters, the RHA MA390 Wireless perform well and maintain a stable connection within and slightly beyond the listed range. Whether in a packed gym or the local park, these stay connected. Furthermore, they support aptX and AAC. No matter what operating system you're using, the MA390 Wireless will be able to deliver excellent sound quality with virtually no perceptible lag. If you're working with an aptX-supported Android device, that means a lag of less than 130ms.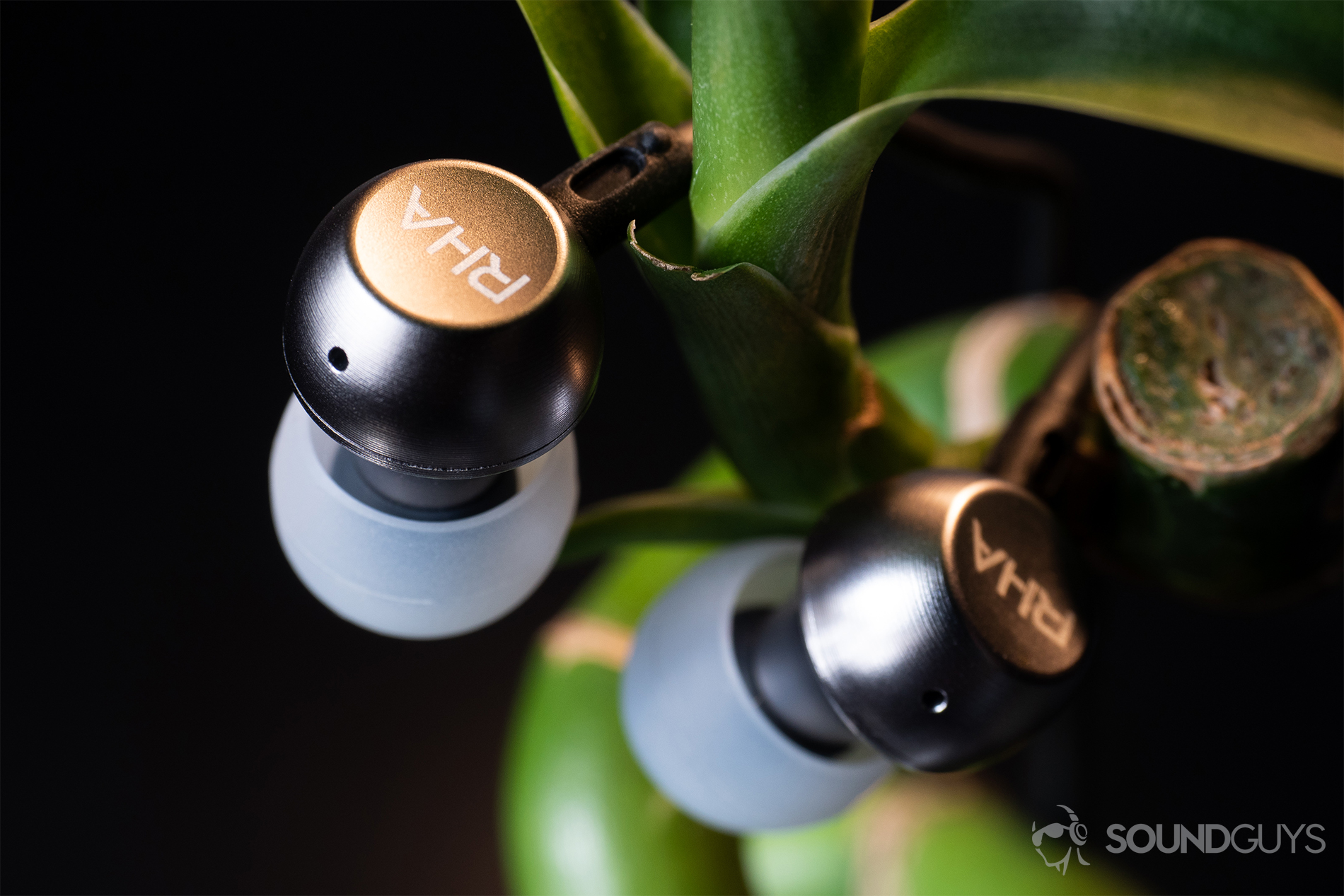 The earbuds don't struggle to maintain a connection and support multipoint connectivity, allowing them to be connected to two devices simultaneously.
Although it's not highlighted on the packaging, the earbuds support simultaneous connectivity. You can alternate playback from up to two devices, a convenient feature. In order to do so, pause the media on the primary device and then connect the earbuds to the second.
How do the RHA MA390 Wireless sound?
They sound great for the price. The aptX codec support and aerophonic design work wonders. Instrumental separation, on the other hand, isn't great… or good for that matter. But if you enjoy vocal-oriented music, then you'll adore these. As indicated by our testing of the MA390 frequency response, the low-end is not nearly as prominent as other similarly priced consumer headphones. Though this may be disappointing for some, it's a godsend for others who abhor when midrange frequencies are masked.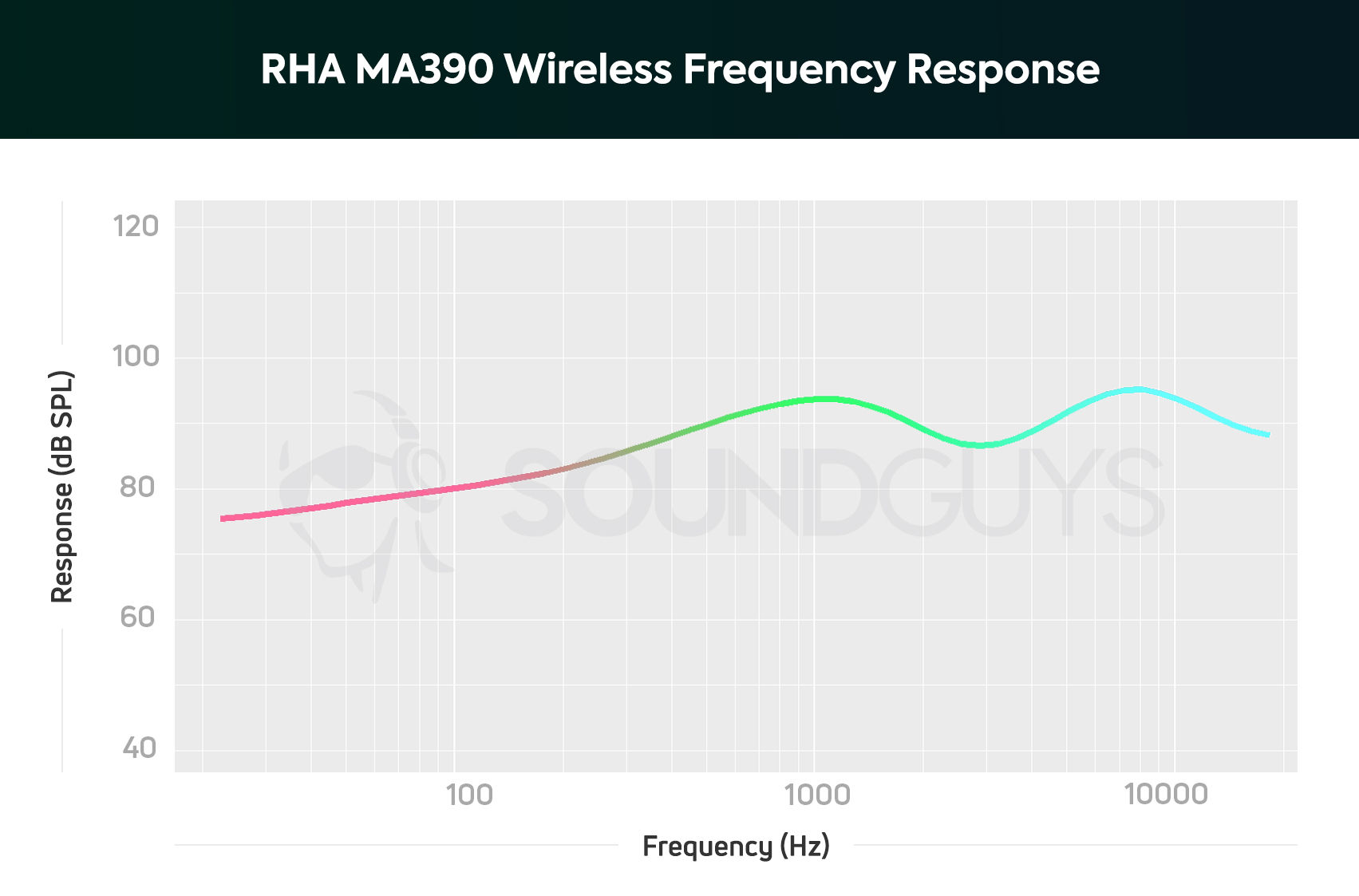 As you can see, the frequency response of the RHA MA390 Wireless earbuds places the most emphasis on the midrange. This is great for listeners who enjoy singer-songwriter music, but not the best for athletes and general consumers.
She Will Be Loved by Maroon 5 is notably stripped down relative to the pop band's recent releases. As usual, Adam Levine's vocals take center stage. Unlike when She Will Be Loved is reproduced by the Under Armour Sport Flex Wireless by JBL, his voice is clearly heard above then bassist Mickey Madden's picking, which alternates between the D and C notes the latter of which resonates at 65Hz. Again, the midrange is reproduced so well that the reverb from Levine's voice can be heard during the final chorus, 3:07, without strain.

Though the mixing of the ballad intentionally leaves Madden's picking under emphasized for dramatic effect, the MA390 Wireless make it difficult to hear the low-end at all. To get a good example of the masking occurring, play the song at 3:00. This is when it's just Madden and Levine, omitting the other instrumentalists. Here the bass is clearly heard in tandem with his vocals. Then, skip back to the first chorus at 0:48, you have to strain your ears to hear the bass pattern. Granted, an F note is thrown into Madden's playing during the chorus, but the bulk of the bass still alternates between D and C it does at 3:00.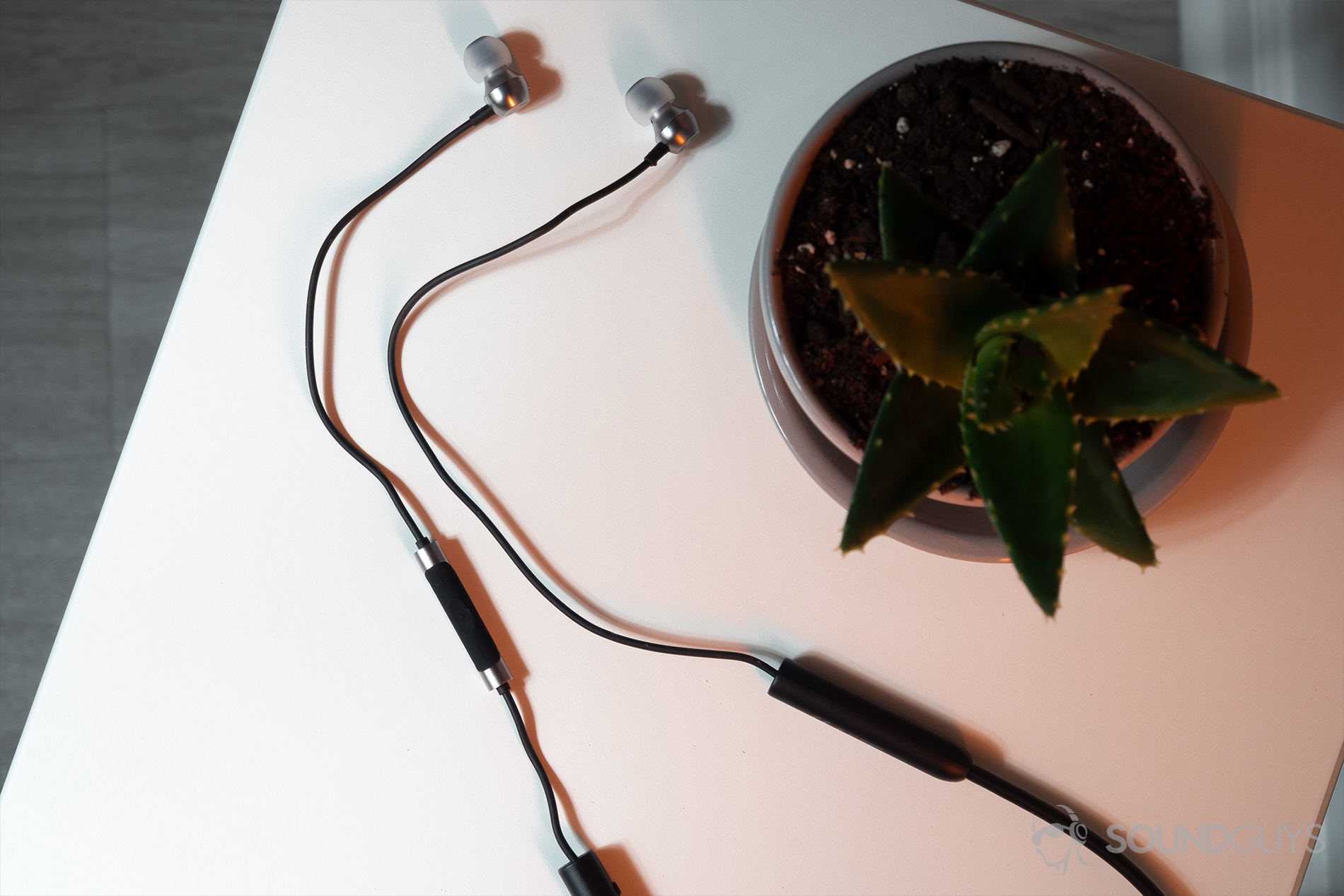 The RHA MA390 Wireless can't be worn hooked around the ear.; instead, they dangle from the ear canal.
The vaguely Prince-reminiscent song If I Never See Your Face Again—again by Maroon 5—Frankensteins together contemporary music with Disco Era groove due to the funky bassline and synthesizers. Will Ferrell's SNL character would be thrilled to know that Maroon 5 brings "more cowbell" in the opening of the song. However, as the other instrumentalists join in, this whimsical idiophone becomes less audible.
This is because, much like the bass frequency reproduction, treble and upper midrange frequencies lack the same boost as the bulk of the midrange. This results in clear, emphasized vocals, especially male, but lackluster lows and highs.
Should you buy them?
If you identify with the "Who are these for" section, yes. Although the sound signature is anything but neutral, it presents a new listening experience for many. A lack of bass and treble response may be to the detriment of the earbuds, but the exaggerated midrange allows you to relearn your music. Who knows, maybe you'll hear something you've never heard from that age-old hit you love?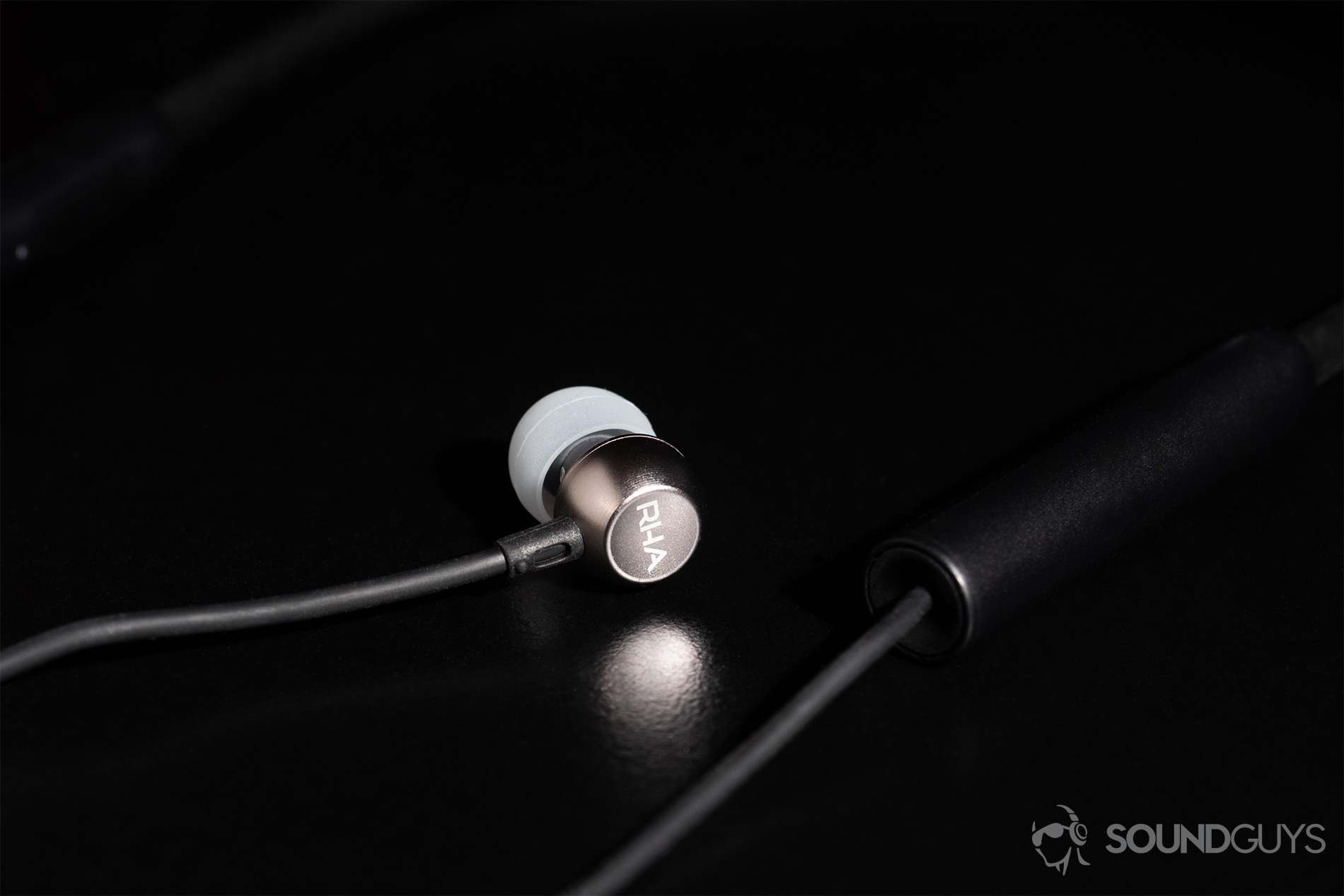 IPX4 certification helps keep the RHA MA390 Wireless durable. The earphones can withstand an unexpected rainstorm or a hard workout.
Again, the battery life is disappointing, especially if you're just looking at things on paper, but real-world use should allow for increased playback time that's closer to the company's posited eight hours. And as a reminder, these are IPX4-rated, so if you spill some water on them, you can skip the mini heart attack. All in all, if you're someone who favors a neckband style earphone and doesn't want to spend over $100 on something like the Sennheiser HD1, these are one of the best budget picks available.
Still looking? Read up on our list of the best wireless earbuds