All products featured are independently chosen by us. However, SoundGuys may receive a commission on orders placed through its retail links. See our ethics statement.
7.9
Razer Hammerhead USB-C ANC
The bottom line
While they're not perfect, these give us a good glimpse at what a great pair of Type-C earbuds should be.
Razer Hammerhead USB-C ANC
While they're not perfect, these give us a good glimpse at what a great pair of Type-C earbuds should be.
What we like
Good sound quality<br>
Surprisingly good ANC<br>
Comes with Comply memory foam tips<br>
Well-built<br>
What we don't like
Glowing Razer logo is a bit much<br>
USB-C still isn't universal and playback controls didn't work perfectly for me<br>
Rating Metric
Sound Quality
8.0
Durability / Build Quality
8.5
Value
8.5
Design
6.0
Connectivity
7.0
Microphone
7.5
Portability
8.0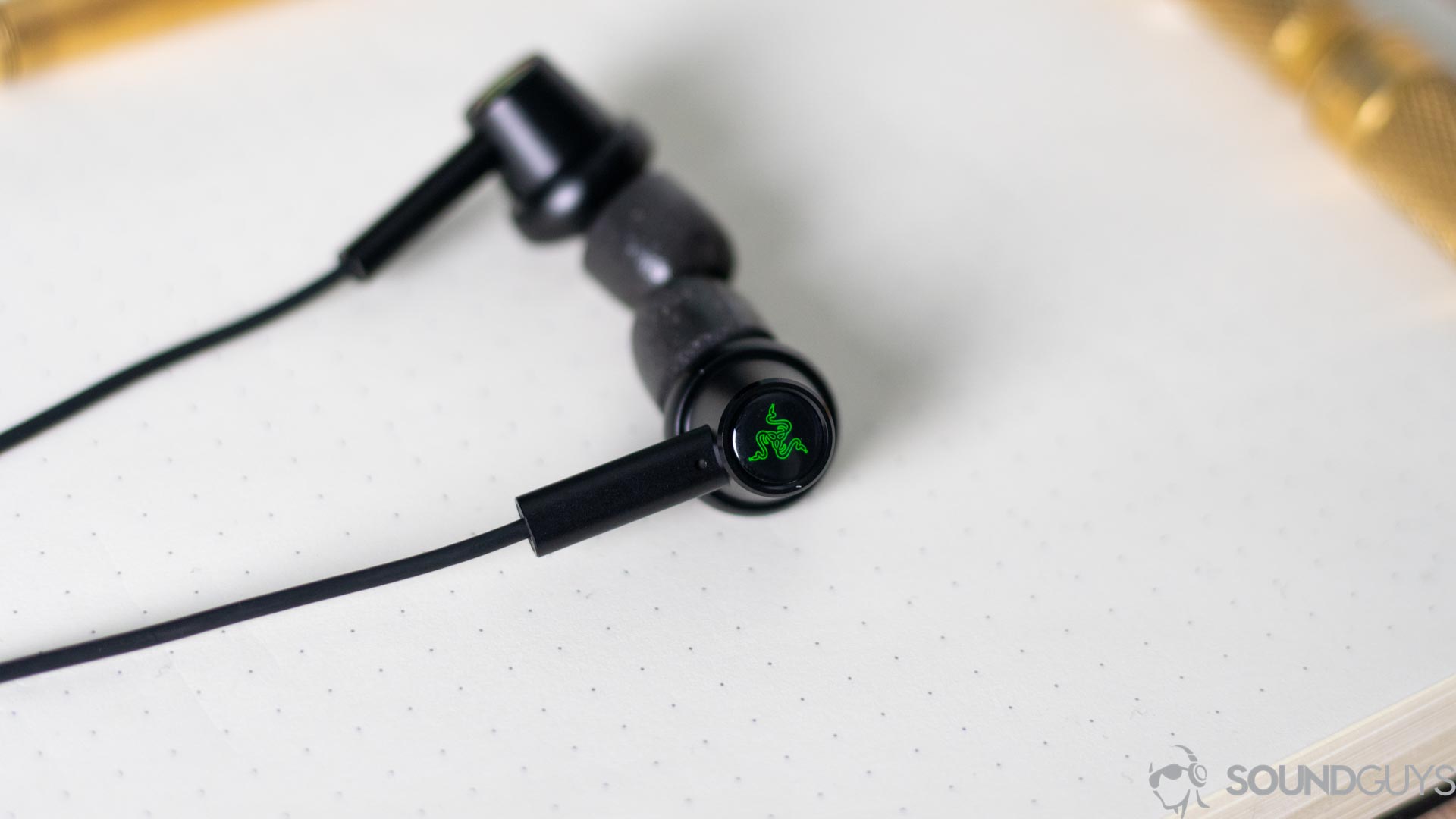 These came with Comply memory foam tips, which we threw on almost immediately.
You might recognize Razer as a gaming accessory company, but they've also expanded into other areas like smartphones as well. Seeing as the smartphones the company makes also don't have headphone jacks, it was only a matter of time before they began to make some audio peripherals that made the choice to exclude the port seem worth it, kinda. Enter the Razer Hammerhead USB-C earbuds which, aside from being Type-C headphones, also tout active noise cancellation. So how are they?
Editor's note: this Razer Hammerhead USB-C ANC review was updated on March 11, 2021, to include a contents menu and add context to the sound quality section.
Who should get the Razer Hammerhead USB-C ANC?
Commuters. The active noise canceling on these are pretty solid if you don't mind the glowing green logo on the side of each earbud.
Anyone with a Razer phone. While the Type-C connector is supposed to be universal, it isn't. Razer has a full list of compatible phones it'll work with, and if you have a Razer phone, these are guaranteed to work perfectly.
What's it like to use the Razer Hammerhead USB-C ANC?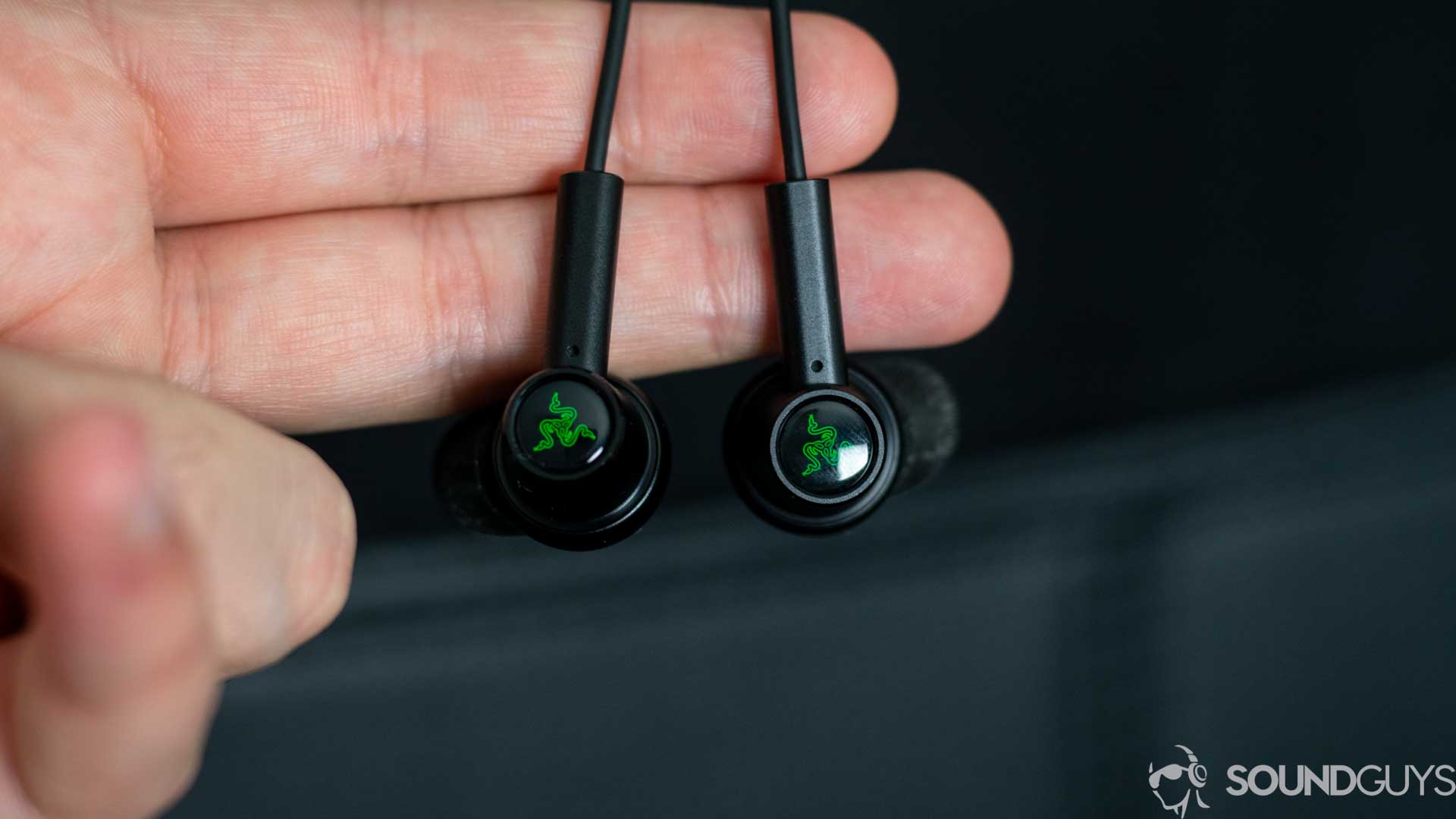 Even the earbuds aren't plugged in, the logo is a bright green that's hard to miss.
These headphones are heavier than you might expect, but not in a bad way. These are much sturdier than the OnePlus Bullets USB-C, and you may even prefer the more premium heft that Razer's earbuds afford. The housings are fairly large and made of a lightweight aluminum, and the control module on the Y-split is as well.
There a small microphone on the right earbud's cable, but it isn't heavy enough to feel like it could pull the bud out from your ear. The control module has three circular buttons on it with just the right amount of click for feedback. It also features a small switch on the side, so you can enable or disable the active noise canceling feature.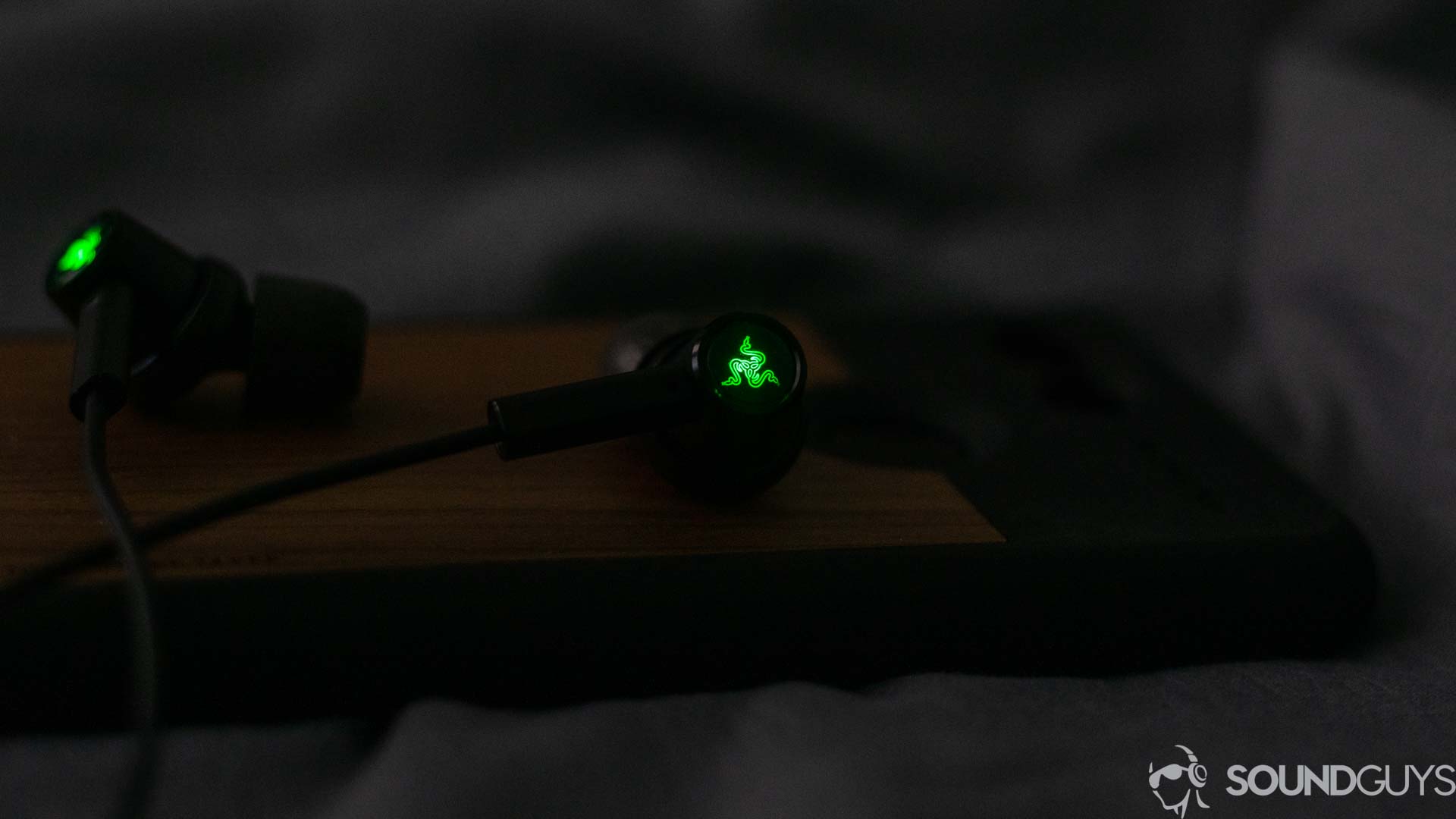 When you plug the earbuds into a USB-C port, the Razer logo on the side lights up.
The Hammerhead USB-C ANC earphones come with silicone ear tips, but we almost immediately swapped them out for the included Comply memory foam ones, because better isolation means noise canceling and better sound quality. While the earbud cables have a plastic sheath, the wire that you plug into your phone is features a braided fabric that's surprisingly thin. Despite its tenuous look, it's sturdy and stays straight when it's in a pocket. The cable isn't tangle-proof, though; so if you stuff them in the carrying case without properly rolling them up, you'll spend time untangling them later.
The minimal charging case has a carabiner that lets you carry them around easily.
Okay, so we made it this far in and now we have to address the elephant in the room that might be a deal breaker: the earbuds have small LED lights in them that make the Razer logo glow green. Seriously. I guess I shouldn't be surprised considering this is Razer we're talking about, but you can't even change the color like you can on some of their other products. Better yet, I would've liked the option to turn them off. I don't mind glowing when I'm in the comfort of my own room, but literally glowing in public is something I try to avoid. Still, I'm sure some people might like this feature but for me, this is a deal breaker. Earbuds aren't meant to be flashy, and these literally are.
How do you connect the Razer Hammerhead USB-C ANC?
As USB-C earbuds, I keep hoping to find a pair that works perfectly with every USB-C phone because that's what universal means isn't it? Unfortunately, you might run into some hiccups with these. Thankfully, Razer has a list of some compatible phones (no longer available) so you can see if yours will work. While I enjoyed the sturdy build of the control module, I was unfortunately on the unlucky side of the compatibility list.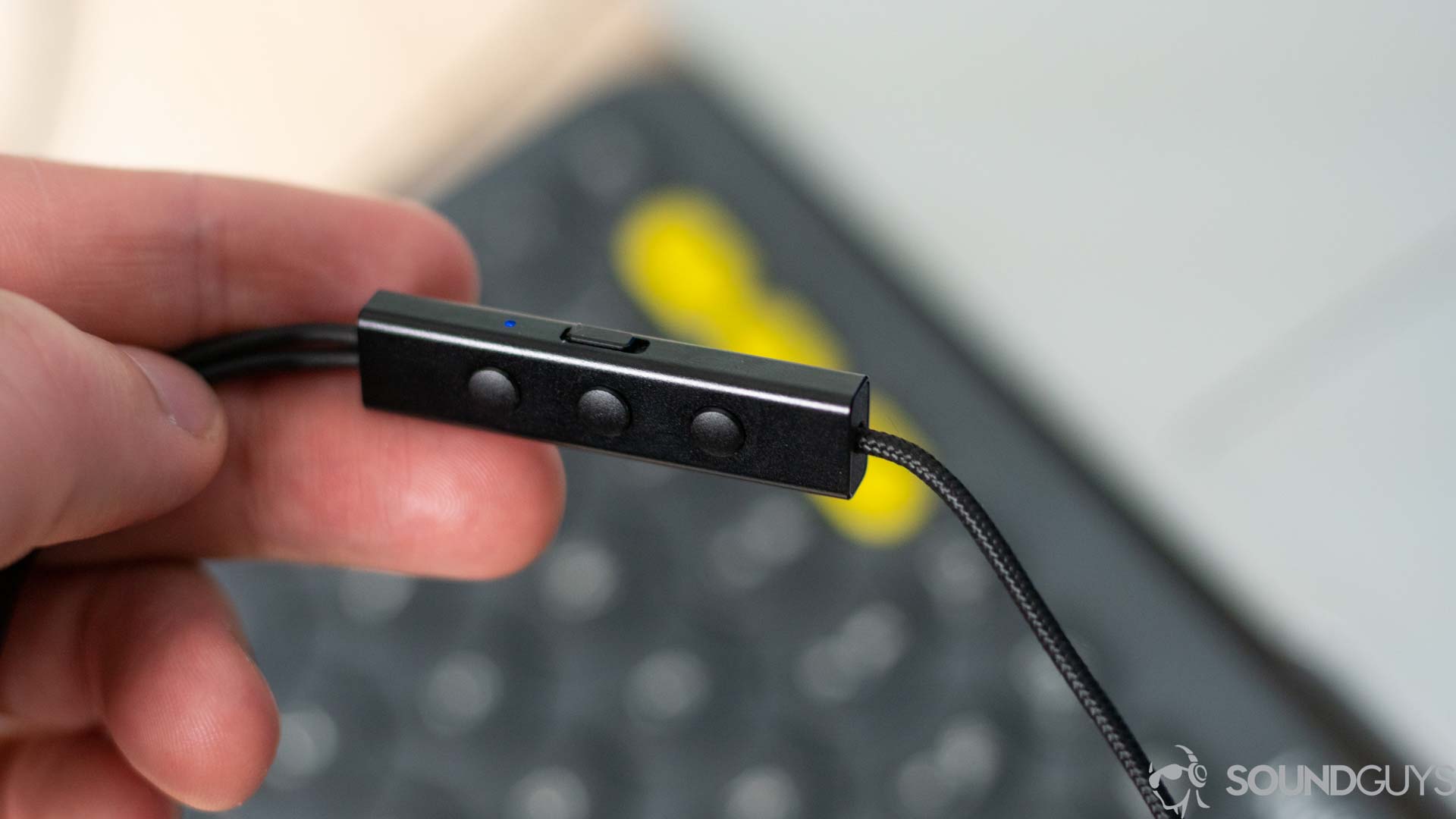 The control module has the standard 3-button remote, but it also has a switch on the side to turn on ANC.
I'm not sure if it's an issue with my phone or not as I experienced the same problem with the OnePlus Bullet earbuds, but the only controls I had access to with my Pixel 3 was volume, pausing and playing music, and accessing the Google assistant. The option to skip to the next song or return to a previous song by double and triple tapping the middle button evaded me, which is annoying because I consider those controls more essential to adjusting volume.
Does the Razer Hammerhead USB-C ANC have good noise canceling?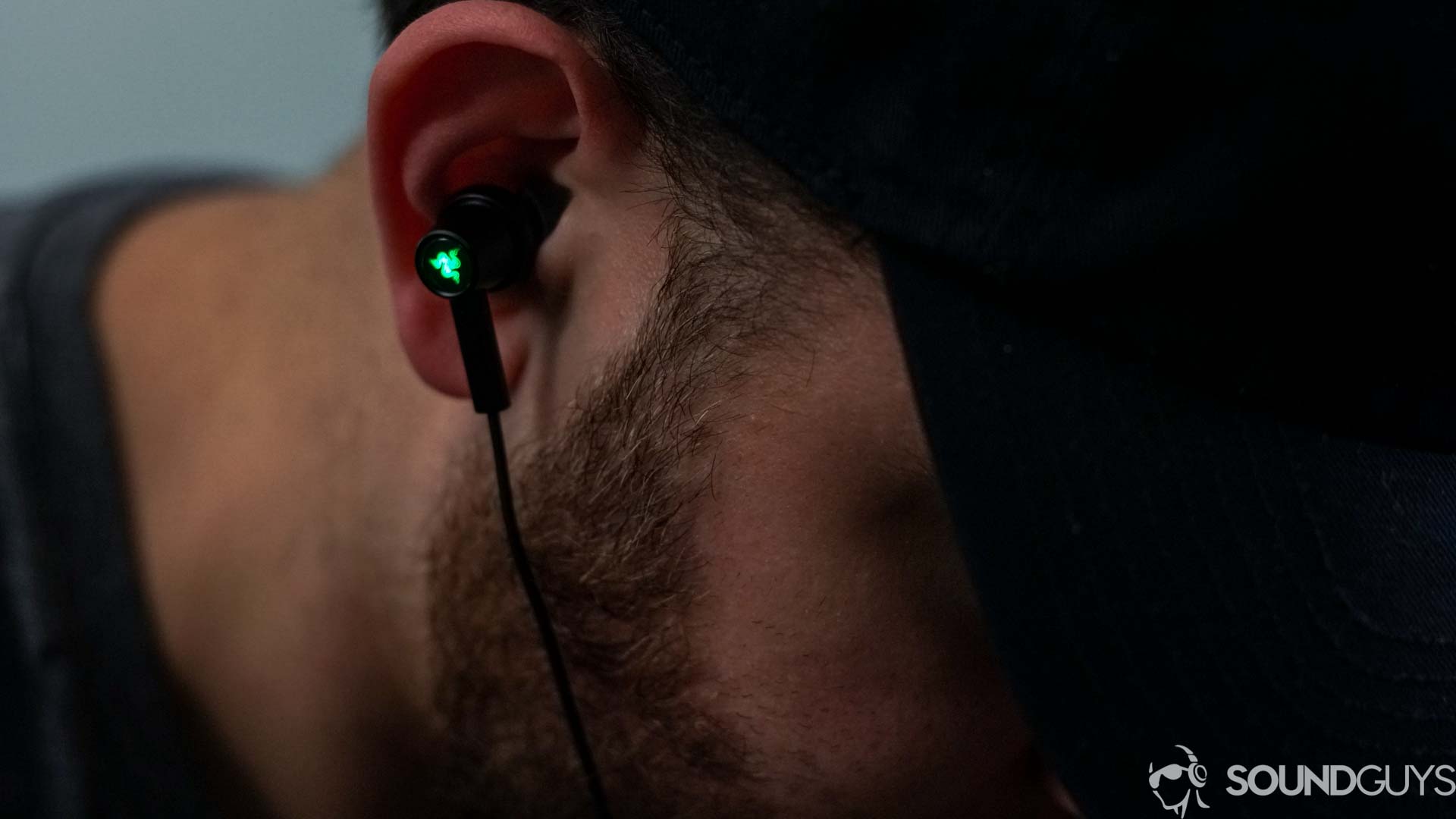 Wearing the Razer earbuds with the Comply memory foam tips.
This is where these earbuds surprised me. They don't just sound good, they also have surprisingly good active noise canceling. Don't get me wrong, these aren't going to replace your over-ear Bose QuietComfort 35 II headphones, but I could easily see these being used on airplanes to help drown out the outside noise. The ANC alone is fine by itself but when you combine that with the memory foam tips it does a great job at blocking out most of the sound from passing cars and the chatter at the local cafe.
How do the earbuds sound?
A little mid-heavy the Razer Hammerhead USB-C ANC earbuds rely on keeping out noise for best results.
Sound quality is also a strong point here. For a company that usually deals with gaming products, I was surprised with how much I liked listening to the Razer Hammerhead Type-C ANC buds. The lows weren't overly emphasized and songs that are meant to have a subtle bassline to bop to maintain its subtleties.
The bass in the song Para Que Sufrir by Natalie Lafourcade isn't supposed to be a banger, and the Razer Hammerheads stay true to that. True there is slight emphasis on lower notes, but that's just to help you hear the low notes while you're out and about. Vocals in the mids also sounded really good, and I found myself swooning to Frank Ocean's rendition of Moon River all over again.
My one sore point here would be the clarity of the highs which are fine, but not truly great when compared to other earbuds in the $100 price range. That said, giving up a little clarity in the highs for some solid ANC is a fair trade in my book.
Should you buy the Razer Hammerhead USB-C ANC?
I'm not a huge gamer, and while I've been impressed with Razer's audio products in the past, I was never tempted to actually buy a product for myself in the same way I have with some other audio products that have come across my desk. These earbuds were the closest I've come to buying some headphones from Razer.
They sound good, aren't insanely expensive, and have pretty good active noise canceling to boot. We finally have a truly great pair of buds that without a doubt earned a spot on our best USB-C earbuds list. All that to say, I won't be buying these headphones because I don't feel like glowing when I walk around. But hey, that's just me.
Razer Hammerhead USB-C ANC earbuds
Razer Hammerhead USB-C ANC earbuds
Good sound quality • Surprisingly good ANC • Comes with Comply memory foam tips
A glowing review.
While they're not perfect, these give us a good glimpse at what a great pair of Type-C earbuds should be.
Cut the cord with the Razer Hammerhead True Wireless Pro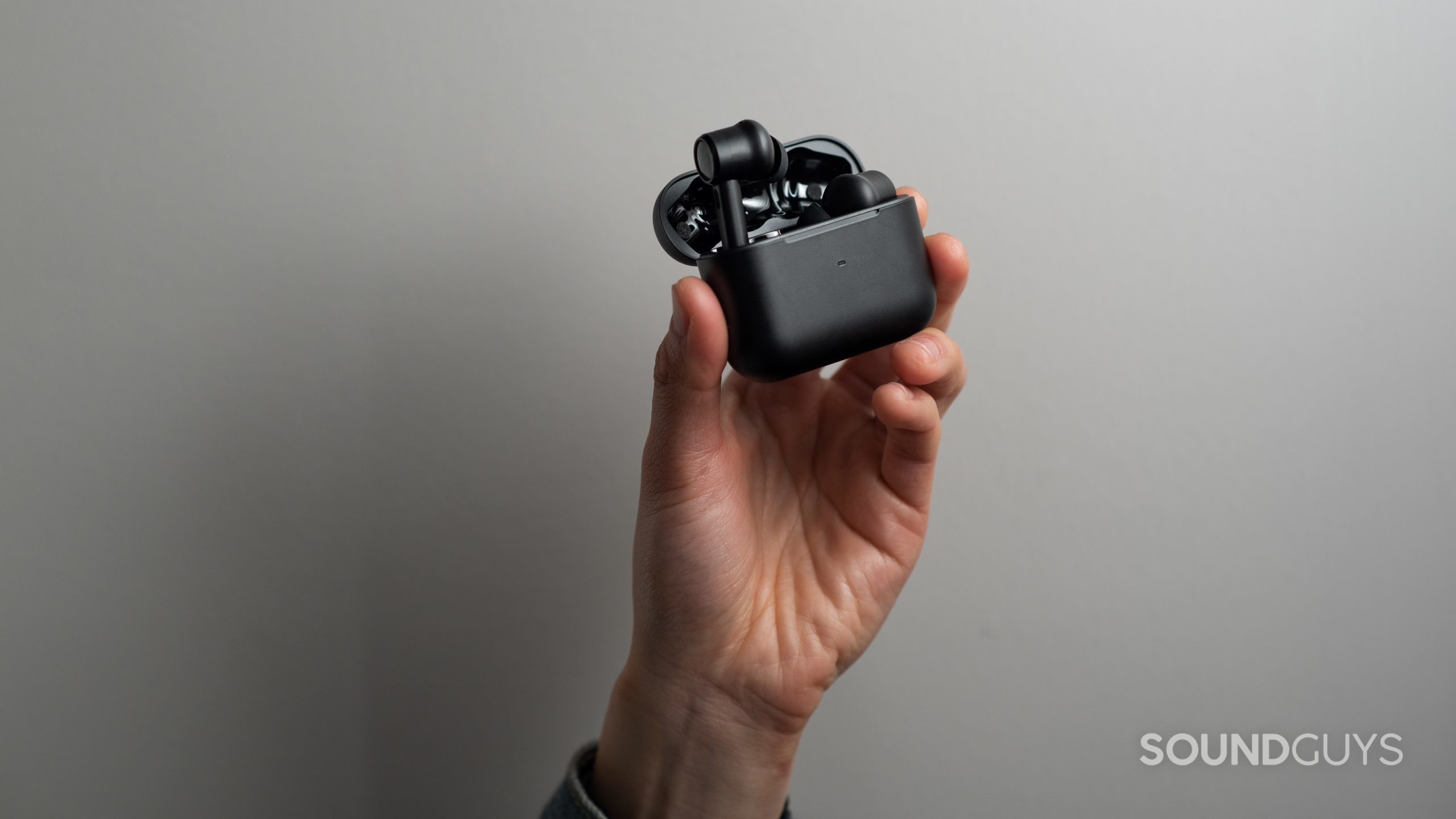 The Razer Hammerhead True Wireless Pro feature ANC and a low latency Gaming Mode.
The Razer Hammerhead True Wireless Pro are noise canceling earbuds made for anyone. While Razer has its roots in the gaming world, its been expanding its portfolio for a while, and the Hammerhead True Wireless Pro have a few features that help it stand out from the crowd. Noise canceling is quite good, though not the very best around, and these are durable too, as noted by the IPX4 rating. The earbuds support a low latency Gaming Mode, which is useful beyond the scope of mobile gaming. If you stream a lot of videos from your phone, you shouldn't notice any perceptible audio-visual lag.