All products featured are independently chosen by us. However, SoundGuys may receive a commission on orders placed through its retail links. See our ethics statement.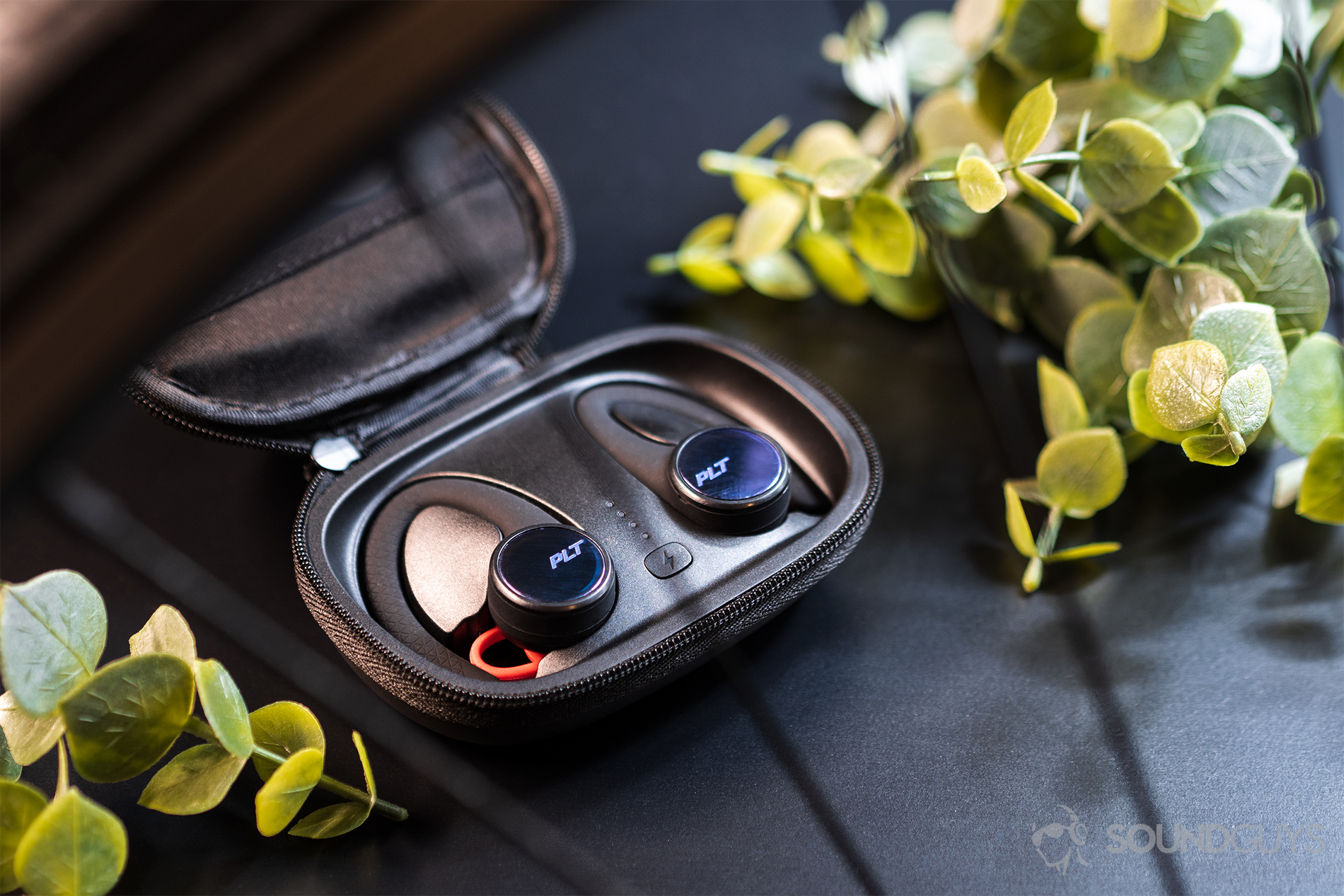 7.4
Plantronics BackBeat Fit 3100
The bottom line
If you're a swimmer or runner who also happens to be a die-hard true wireless fanboy, then the Plantronics BackBeat Fit 3100 is a great choice. The attractive flat panels on each earbud are functional and the ear hook design promotes a stable fit. Although connectivity isn't as reliable as we'd like it's par for the course when it comes to truly wireless tech and can be overlooked.
Plantronics BackBeat Fit 3100
If you're a swimmer or runner who also happens to be a die-hard true wireless fanboy, then the Plantronics BackBeat Fit 3100 is a great choice. The attractive flat panels on each earbud are functional and the ear hook design promotes a stable fit. Although connectivity isn't as reliable as we'd like it's par for the course when it comes to truly wireless tech and can be overlooked.
What we like
IP57 dust- and water-resistance<br>
Stable fit<br>
Touch and physical controls<br>
Bluetooth 5.0<br>
Ambient Aware ear tips<br>
What we don't like
Sound quality<br>
Connectivity<br>
Battery life<br>
Price<br>
Rating Metric
Sound Quality
7.2
Isolation / Attenuation
2.1
Durability / Build Quality
8.8
Value
8.8
Design
8.0
Portability
8.9
Battery Life
4.7
Comfort
7.8
Plantronics is recognized as the workspace communications brand. After all, the company's Voyager models are salient in cubicles of all fields, but today we're inspecting the Plantronics BackBeat FIT 3100, a pair of durable true wireless earbuds. For those who prioritize safety over sound quality, these pricey earbuds may serve as a unique stocking stuffer.
Editor's note: this review was updated on October 23, 2020, to answer an FAQ about the BackBeat mobile app, and address price changes.
Who is the Plantronics BackBeat FIT 3100 for?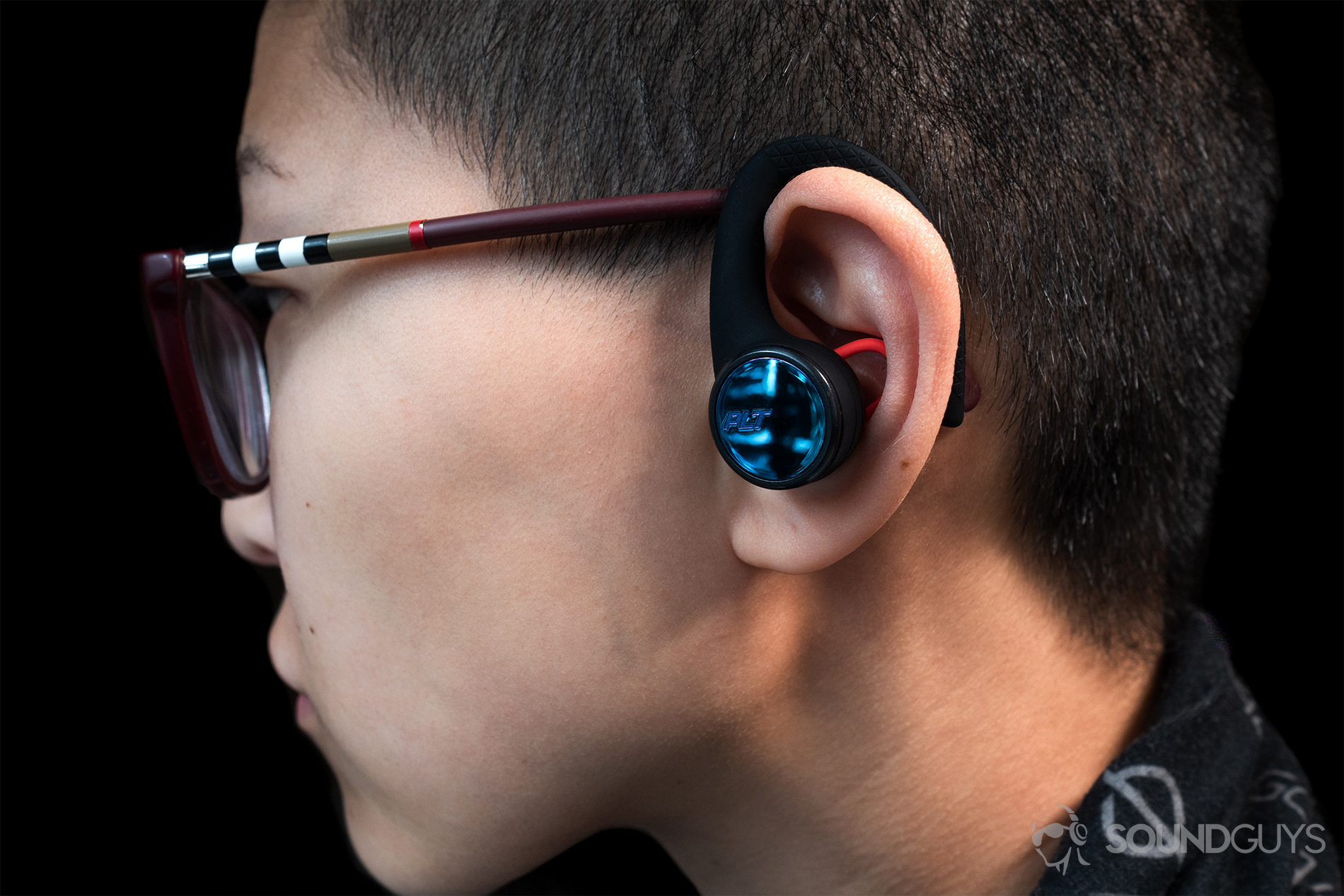 Large earbud housings are counteracted by the ear hook design which facilitates a comfortable, stable fit.
Outdoor athletes should get these earbuds, because they don't seal to the ear. This design keeps you alert to the goings on around you.

They're

IP57

-certified, so they can endure

 dusty conditions and complete submersion.
See: Best workout earbuds
How is the Plantronics BackBeat FIT 3100 built?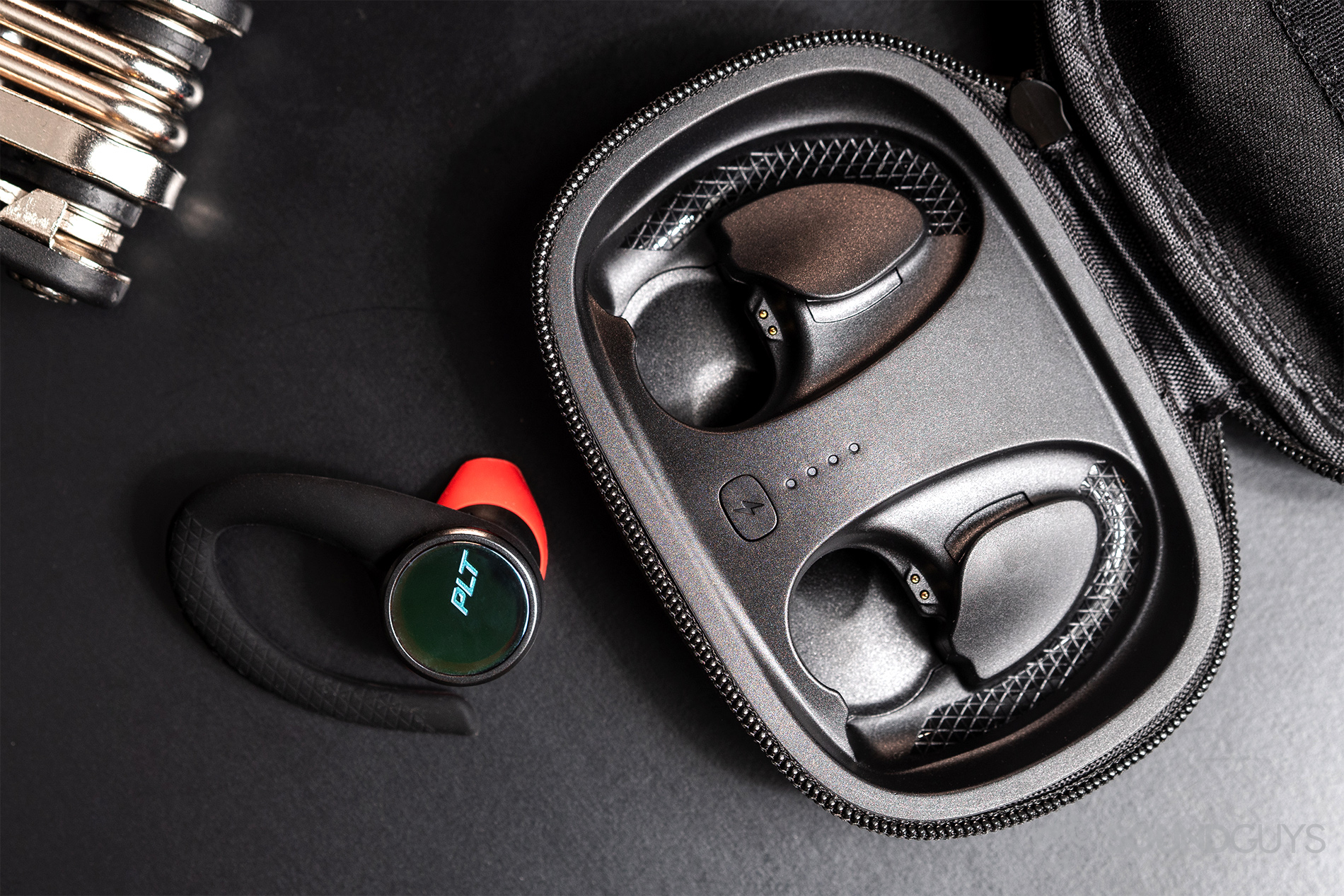 The inside of the case is well designed and perfectly fits the earbuds, but users must be aware of how the 'buds are placed to guarantee charging.
A soft matte finish coats the elliptical charging case, which has an unprotected microUSB input on the back and houses two precise, textured cut-outs for the earbuds. Set in the center of the charging case is a rectangular button along with four LEDs aligned to indicate the case's remaining battery.
A flexible silicone material makes up the ear hooks, which feature the same cross-hatched design found in the carrying case. The included silicone ear tips promote safety by allowing surrounding sound in, but this severely diminishes audio quality because of a lack of isolation resulting in auditory masking.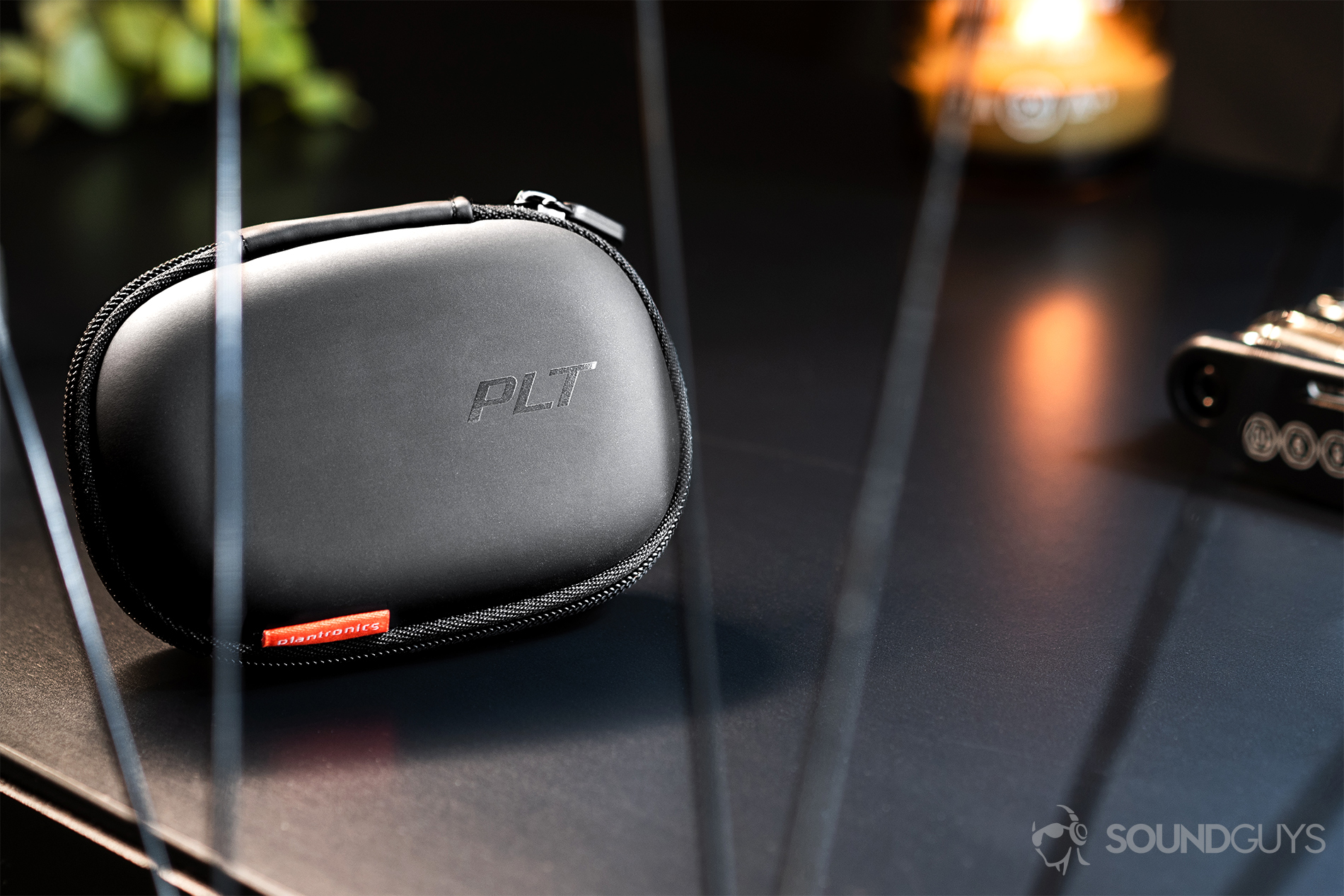 Unlike other true wireless charging cases, this one uses a zipper rather than magnets.
Both earbuds sport holographic panels, yet only the left one is touch capacitive. From the left earbud, listeners can tap to increase the volume or touch and hold to decrease it. The right earbud, while not a touch panel, grants listeners full playback and call control. 
As with most true wireless earbuds, even the cheap ones, the Plantronics BackBeat FIT 3100 includes an auto-on/off feature, whereby removing and placing the earbuds in the case activates and deactivates them, respectively. However, about half the time, it seems the earbuds remain on and connected to my device long after returning them to the case.
Although the extensive onboard controls are useful, the lack of virtual assistant access is a bother.
Listeners receive a 740mAh zippered charging case, a microUSB cable, and the Plantronics BackBeat 3100 true wireless earbuds. It's disappointing that the package doesn't include a spare set of Plantronics' proprietary ear tips, especially at this price point.
Worthy workout earbuds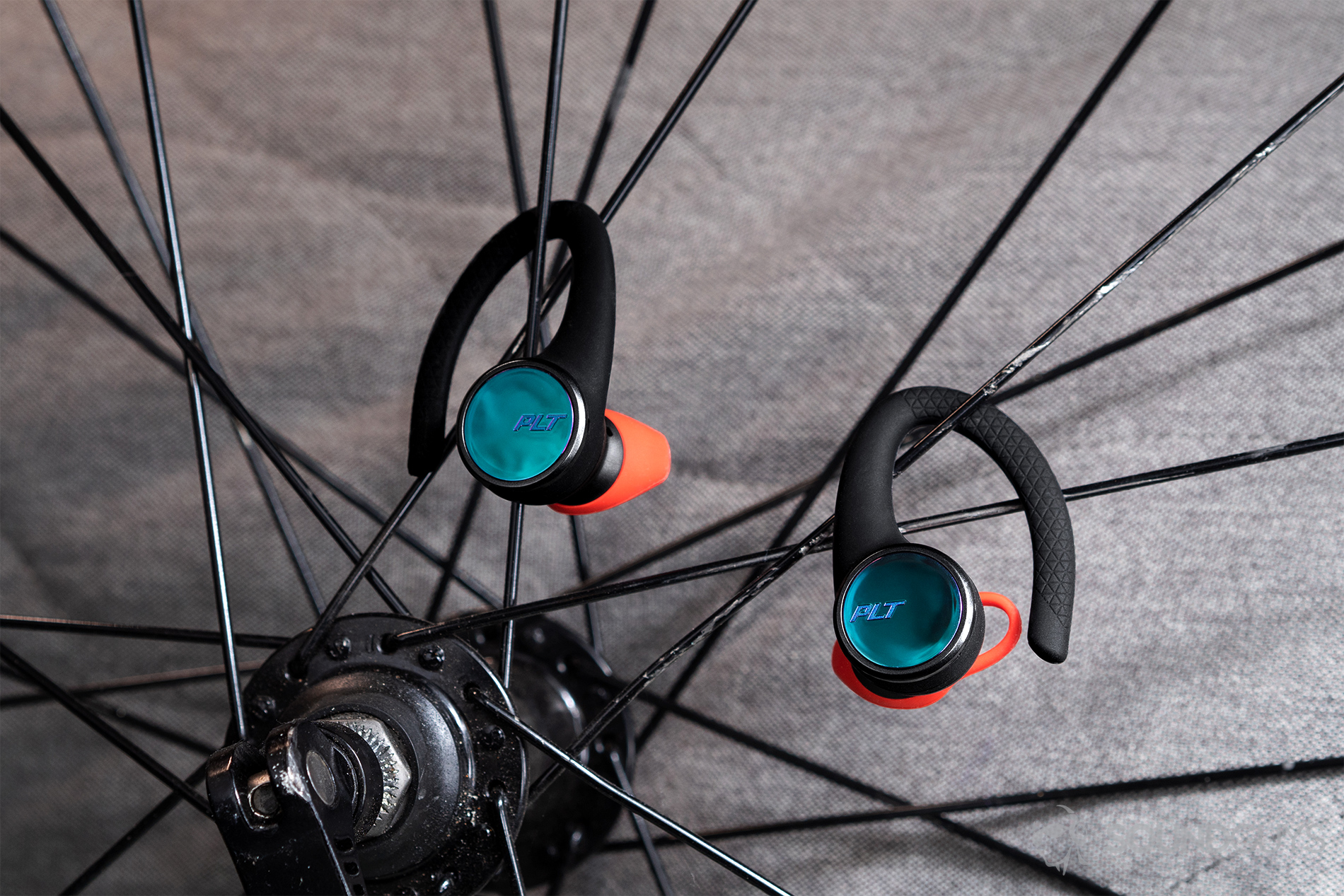 The Ambient Aware ear tip design makes the Plantronics BackBeat FIT 3100 a viable option for outdoor runners and cyclists.
Again the IP57 certification renders the Plantronics BackBeat FIT 3100 earbuds nearly indestructible. If you plan to swim with them, be aware that water may still seep into your ear canal because of the ear tip shape. What's more, using these for outdoor running was excellent, and they provide a more stable fit than bone conduction headphones, which also tout awareness of one's surroundings as a safety feature.
The touch panel on the left earbud is responsive to sweaty fingers and the comprehensive controls allow me to remain focused during workouts, rather than returning to my phone to skip a track. My main gripe with these earbuds is that they don't feel as stable as they are, which is a consequence of the ear tips.
How good is the battery life?
Our objective testing revealed that the earbuds' standalone battery life is 3.72 hours—which is all right for true wireless but short of Plantronics' claimed 5-hour playback time. Fortunately, listeners are afforded one hour of playback from a 15-minute quick charge. Additionally, the included 740mAh charging case provides an extra two charge cycles to the earbuds before having to connect via the included microUSB cable which, by the by, is comically undersized.
Connection strength varies
Connectivity is disappointing relative to other Plantronics products, which flawlessly remain connected. The earbuds struggle when outside.
The Plantronics BackBeat FIT 3100 true wireless earbuds operate via Bluetooth 5.0, however, connection reliability falls short of what I've come to expect from Plantronics. When outside, be it an open space or a crowded intersection, one earbud would phase in and out. In all fairness, the connection never completely dropped to the point of forcing a manual reconnection, but it remains a nuisance.
As far as Bluetooth codec support is concerned, the earbuds support SBC alone, meaning that AAC, LDAC, and aptX are excluded from the conversation. It makes sense to forgo high-quality codecs with workout earbuds, though, since most of us 1) aren't concentrating on audio quality during a workout and 2) are too old to differentiate between streaming quality.
How do the Plantronics BackBeat FIT 3100 buds sound?
Due to seal-less ear tips, virtually all background noise is heard while wearing the buds. To compensate external auditory masking, the BackBeat FIT 3100 emphatically emphasize bass notes, but this makes it difficult to hear treble notes. While this sound signature is far from neutral, it's a great example of why a "flat" frequency response isn't always appropriate. When working out, I don't want to analyze a singer's vocal tenor, rather I want to hear—or better yet, feel—the beat.
Lows, mids, and highs
During the pre-chorus of Sam Smith's song Money On My Mind, the G-A-D chord progression is audible over the drum hits even with the bass emphasis. In order to hear the bass as it's depicted in the above frequency chart, I have to push the earbuds into my ears to create a temporary seal. While this works in a sense, no one's going to be walking around holding the earbuds to their ear canals for better sound quality.
Bear in mind, though, that the Plantronics BackBeat FIT 3100 earbuds are for athletes, not audiophiles. If you're cycling, swimming, or running, the secure fit and durability take precedence.
Wild & Wicked World as performed by Hayley Kiyoko involves an array of instruments and clapping to create a beat eliciting feelings of urgency and rebelliousness. That said, the clapping is hardly audible beneath the drum hits—even the cymbals are hard to hear above Kiyoko's vocals. During the song, the most detailed sound is the repeated A chord played from the piano during the verses.
Can you use the earbuds for phone calls?
The microphone performs better than anticipated due to the integrated MEMs microphone technology with a dedicated digital signal processor (DSP). When taking calls, people on the other side heard me clearly and weren't distracted by superfluous background noise like light chatter. That said, using the headset in windy environments was a lost cause.
Plantronics BackBeat FIT 3100 vs. Plantronics BackBeat FIT 3200
The ear hook design of the Plantronics BackBeat Fit 3200 maintains a stable fit during all sorts of intense movement.
The Plantronics Backbeat FIT 3200 appear very similar to the BackBeat FIT 3100, but the 3200 model features noise isolating ear tips. Rather than using the always-aware ear tips from the FIT 3100, the newer model uses ambient aware software to keep listeners aware of their surroundings when they want to be. Battery life is nearly doubled with the new model, so if standalone listening time matters to you, it may be worth getting the newer model for $120. Otherwise, the headsets are very similar.
Should you buy the Plantronics BackBeat FIT 3100?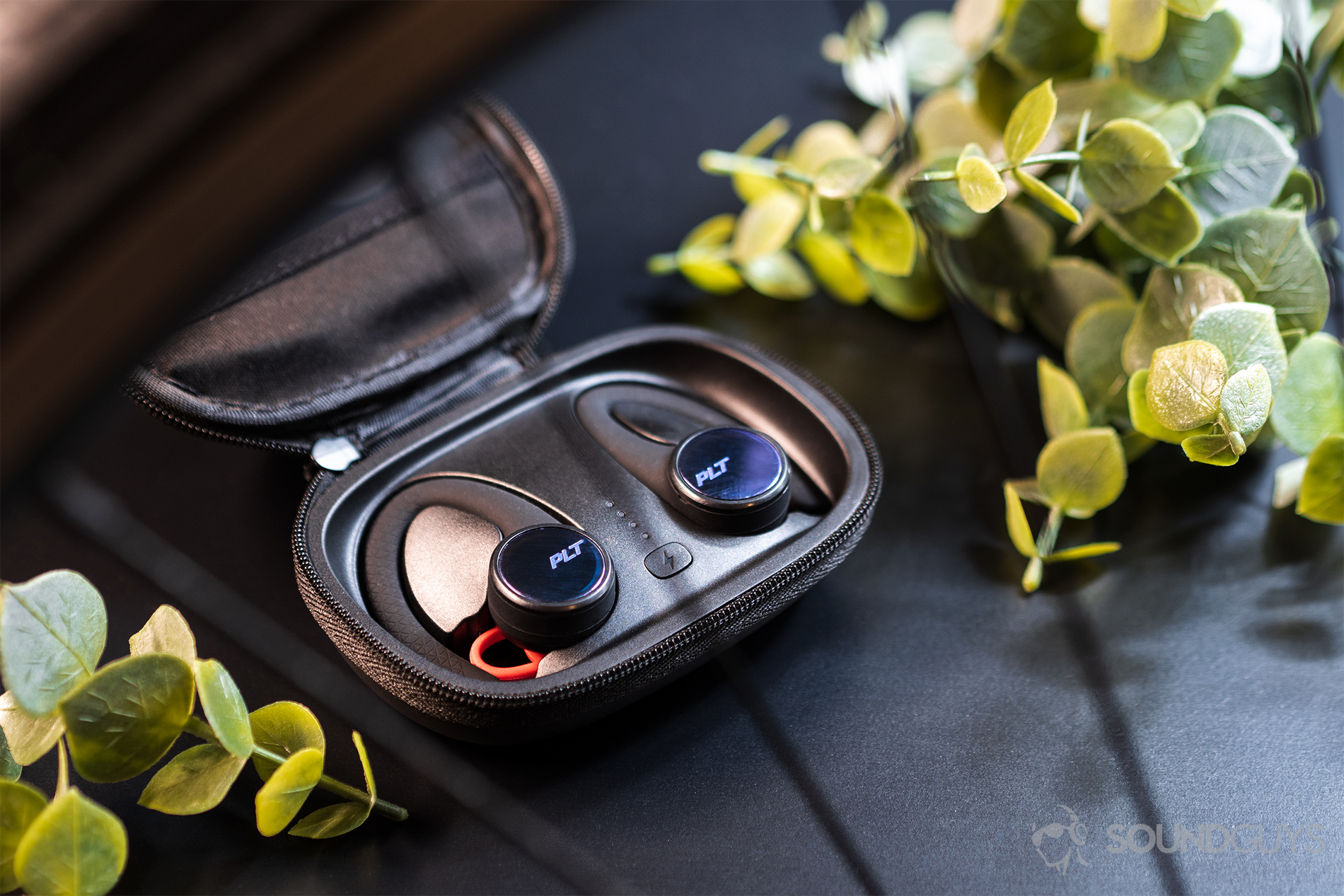 The Plantronics BackBeat FIT 3100 originally retailed for $149 USD, and are now available for less than $100.
If you're an aquatic or outdoor athlete itching for true wireless earbuds this is arguably the best package available, especially given the big price drop. Unfortunately, if you're turned off by the idea of fussy connectivity, it's a general plague that affects virtually all true wireless earbuds, a limitation of the technology. The design is much more appealing than that of the JBL Endurance Peak and the advanced onboard controls are invaluable during focused workouts. While it would be nice for the earbuds to feel as secure as they are, it's an easy adjustment to make as the listener.
Up next: Best noise canceling headphones
Save up for the UA True Wireless FLASH X by JBL
The FLASH X offers incremental improvements over the original JBL UA FLASH.
If you want a more subtle pair of earbuds that you can wear outside the gym without drawing attention, get the True Wireless FLASH X by JBL. These earbuds don't have an ear hook design like Plantronics' buds; instead, they use rubberized wing tips and earbud sleeves to keep the housings in place.
While the UA True Wireless FLASH X are durable, the IPX7 rating can't quite compare to the dust- and water-resistant build of the BackBeat FIT 3100. You do, however, get a 12-month premium membership to MapMyRun, which may be worth it for number-crunching athletes.
Frequently asked questions about the Plantronics BackBeat FIT 3100
The BackBeat app is a great resource for anyone who owns a BackBeat PRO 5100, , BackBeat FIT 6100, BackBeat FIT 3200, BackBeat FIT 3150, BackBeat FIT 3100, BackBeat FIT 2100, BackBeat FIT 350, BackBeat GO 410, or BackBeat GO 810. You can use the BackBeat app to customize the Plantronics BackBeat FIT 3100 onboard controls, and even add extra functionality (e.g., set a timer, stopwatch, or select your favorite Spotify playlist). You can also update the earbuds' firmware via the app.
Yes, the Plantronics BackBeat Fit 3100 and BackBeat Fit 3200 earbuds are physically identical, meaning you can easily swap ear tips between the two models.
No, but they are very resistant to water getting inside their casings. An IP57 rating means that they can survive dunks underwater up to a meter deep for up to 30min. You can read more about IP ratings in our article.