All products featured are independently chosen by us. However, SoundGuys may receive a commission on orders placed through its retail links. See our ethics statement.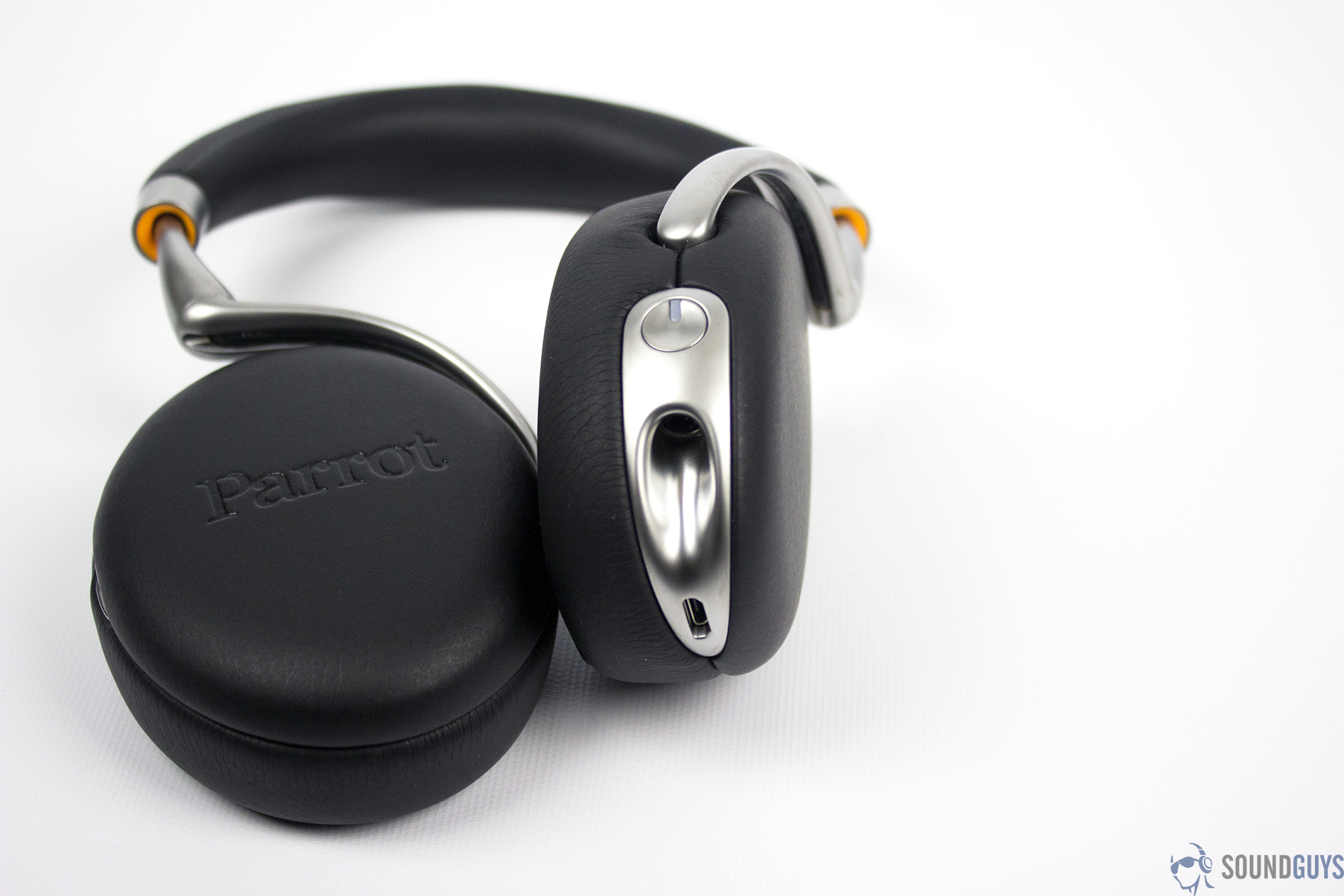 The bottom line
If you're thinking of upgrading from the Zik 2.0's, don't bother. But if you're looking for your first pair of over-ears, these should be on your short list.
If you're thinking of upgrading from the Zik 2.0's, don't bother. But if you're looking for your first pair of over-ears, these should be on your short list.
What we like
Design
Sound Quality
Intuitive controls
What we don't like
Price
Battery Life
Smart controls too sensitive
Rating Metric
Sound Quality
8.9
Bass
9.1
Midrange
8.5
Highs
8.9
Durability / Build Quality
9.0
Value
7.8
Design
9.4
Microphone
9.0
Portability
8.5
Battery Life
7.6
Parrot is a name that most people tend to associate with drones, but that's not all they do. The company also made a pair of headphones that really impressed us a while back called the Parrot Zik 2.0. Now the company has updated those headphones with the newer Zik 3.0, which aren't the most expensive headphones we've ever seen (that title belongs to the AKG N90Q) but they aren't the cheapest. Just like the 2.0's, they still have a price tag of $399 at the time of their release. So are they worth the money? Or are you better off looking elsewhere?
What's in the box
In the box you'll get the headphones, a small carrying pouch, a micro USB connector which you can use for both charging and listening to higher quality audio if plugged into a computer, a standard 3.5mm audio cable, warranty information booklet, and a battery because yes, it's removable.
Build and Design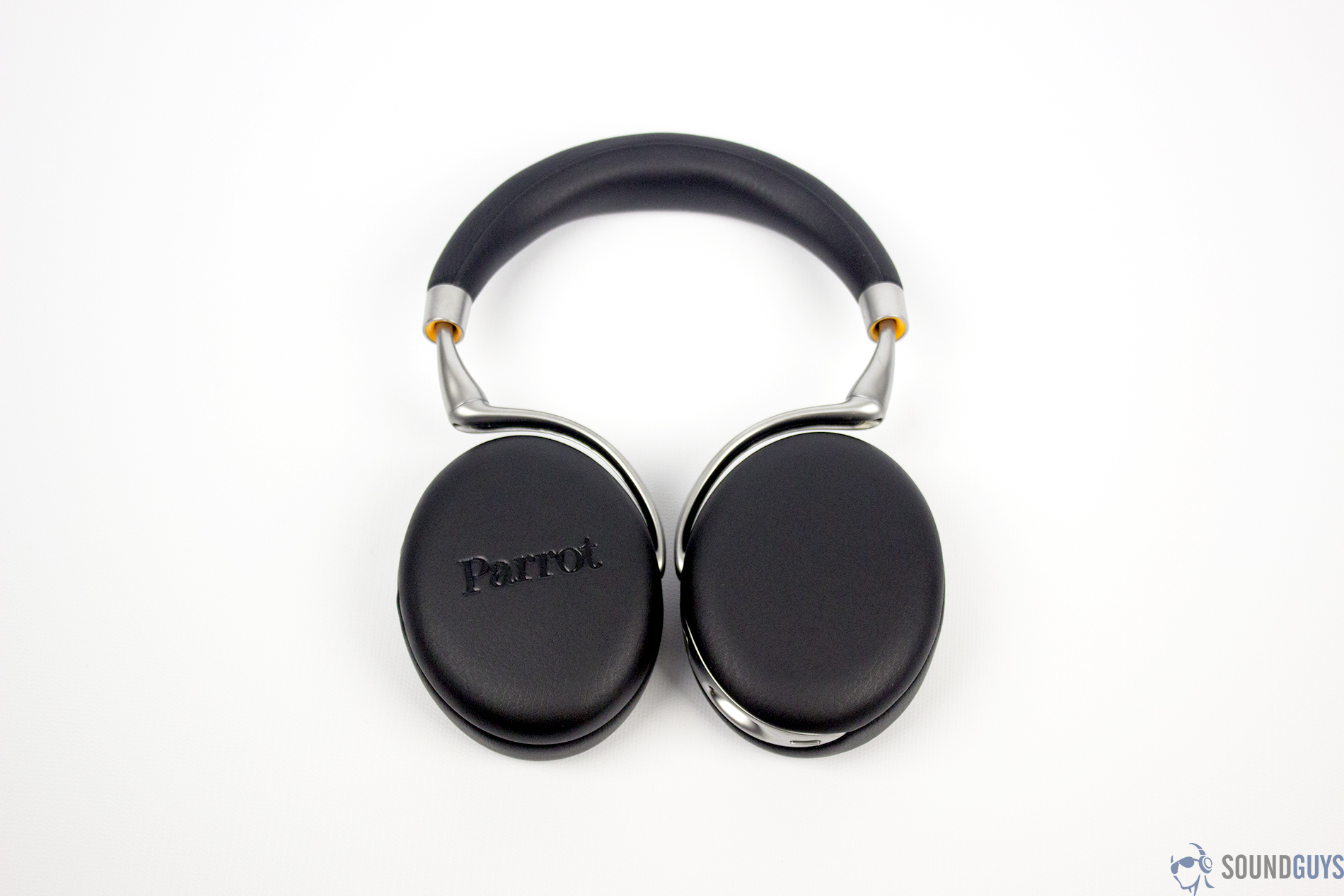 When the 2.0's were released, it was easy to see that they were an upgrade to the originals. When it comes to these 3.0's that's not the case. In fact, if you own both pairs, we wouldn't blame you for reaching for the wrong one before you leave the house. They are basically identical in design with a soft leather padding on the ear cups and on the headband, which is still made of a metal that's both durable and flexible enough to easily fit over your head. The only issue I had was when trying to adjust the headphones as you need to give them a little more force than I'm used to in order to get the right fit. One other issues is when you're adjusting the headphones the music tends to pause because the Zik's can sense when they've been removed from your ears and stop playback automatically. It's helpful when trying to talk to someone but it's a little too sensitive and I found myself wondering why playback randomly stopped a little too often.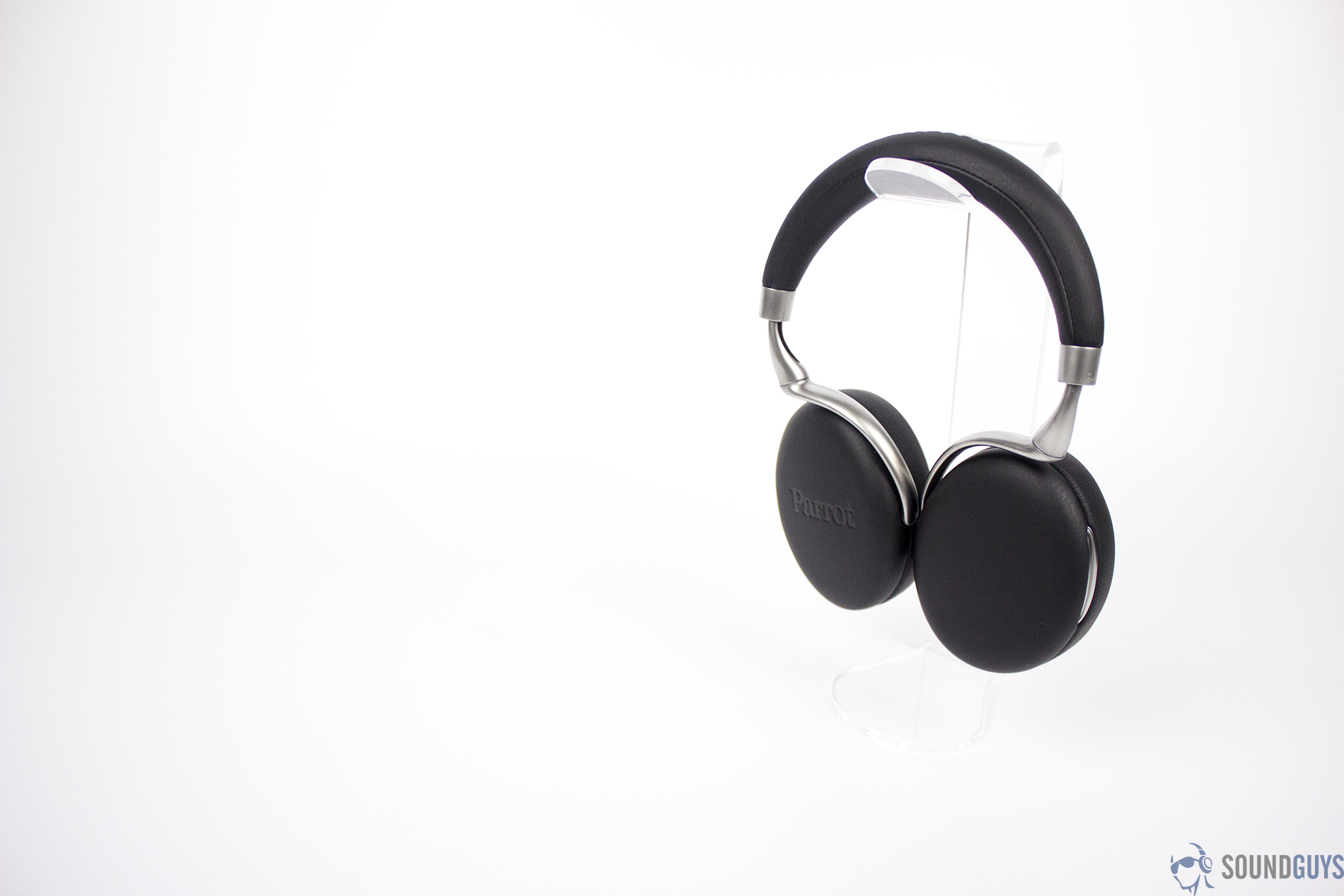 The right ear cup has a touch sensitive interface, so with a few light gestures like tapping and swiping you can control volume and even skip tracks. It took about 5 minutes to get the gestures down but after that it was smooth sailing. On the bottom of the right ear cup is also the power button, 3.5mm input, and micro USB input. The headphones don't exactly float on your ears, but they are comfortable. The battery actually died before my ears became uncomfortable (more on that later). I didn't really experience any issues in comfort while wearing them, probably because of how thin they are for a pair of over-ear headphones.
Connection
This is really where the Zik 3.0 prevail over their predecessors, with Bluetooth 3.0 and the ability to connect via 3.5mm to your devices or USB to your computer.  The Bluetooth connection is strong and after a few days of testing I only noted it skipping once. The swipe controls also work perfectly, the only thing that needs getting used to is how often you're going to accidentally pause it by tapping the side of the headphones.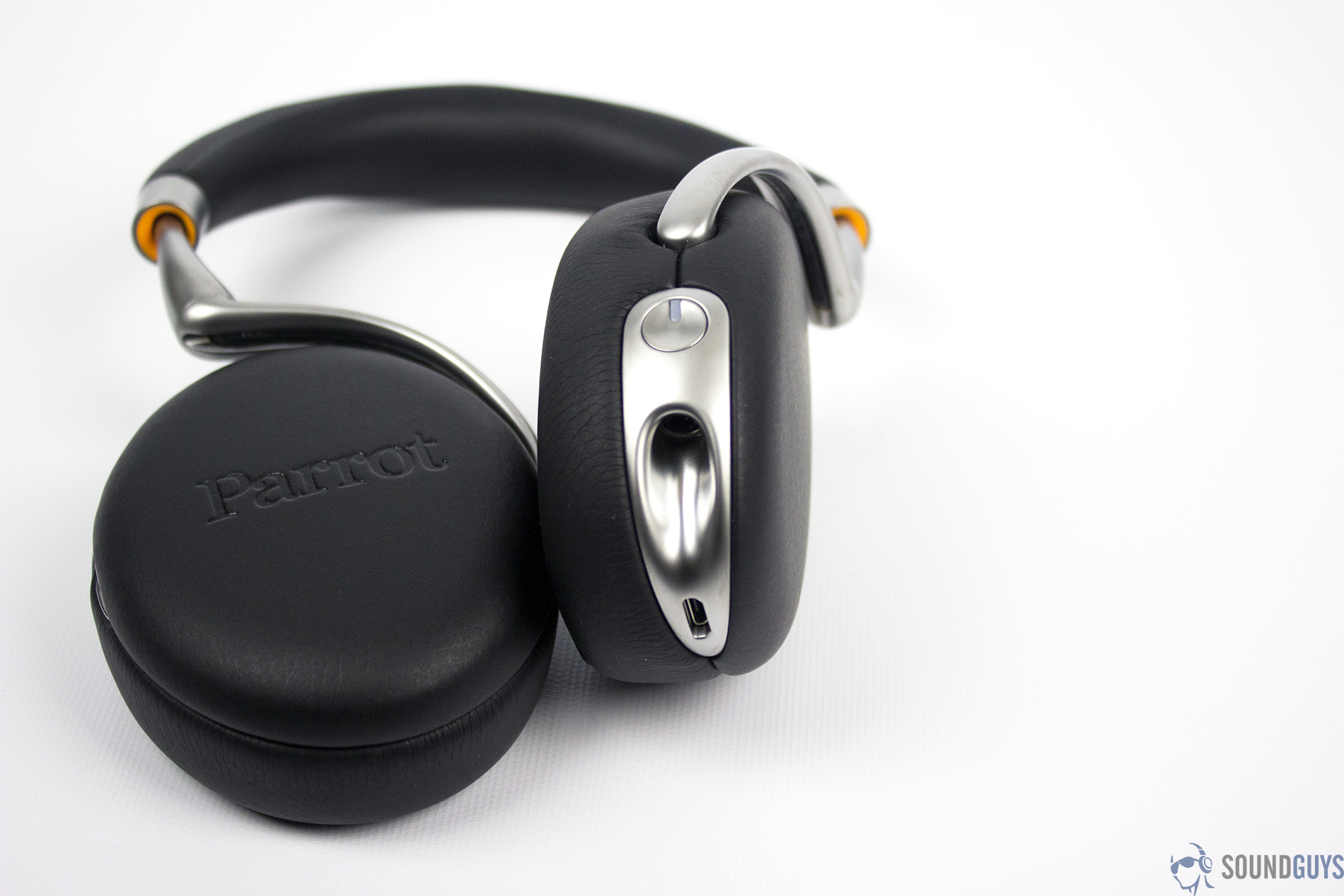 Minor hardware upgrades aside, the real star of the show is still the accompanying app. It lets you tweak a number of things ranging from how strong the active noise canceling is to EQ settings. The EQ settings are actually really helpful but the ANC adjustment, not so much. When you turn it all the way down it goes into "street mode" which lets you hear what's going on around you, but by the time you take out your phone, find the app, and turn it down, it's easier and quicker to just take off the headphones. Still, adjusting the EQ and saving your own presets is worth the free download since you can make the headphones sound significantly more to your liking. The built-in microphone was also surprisingly good and people couldn't tell that I was talking to them from a pair of headphones.
Battery Life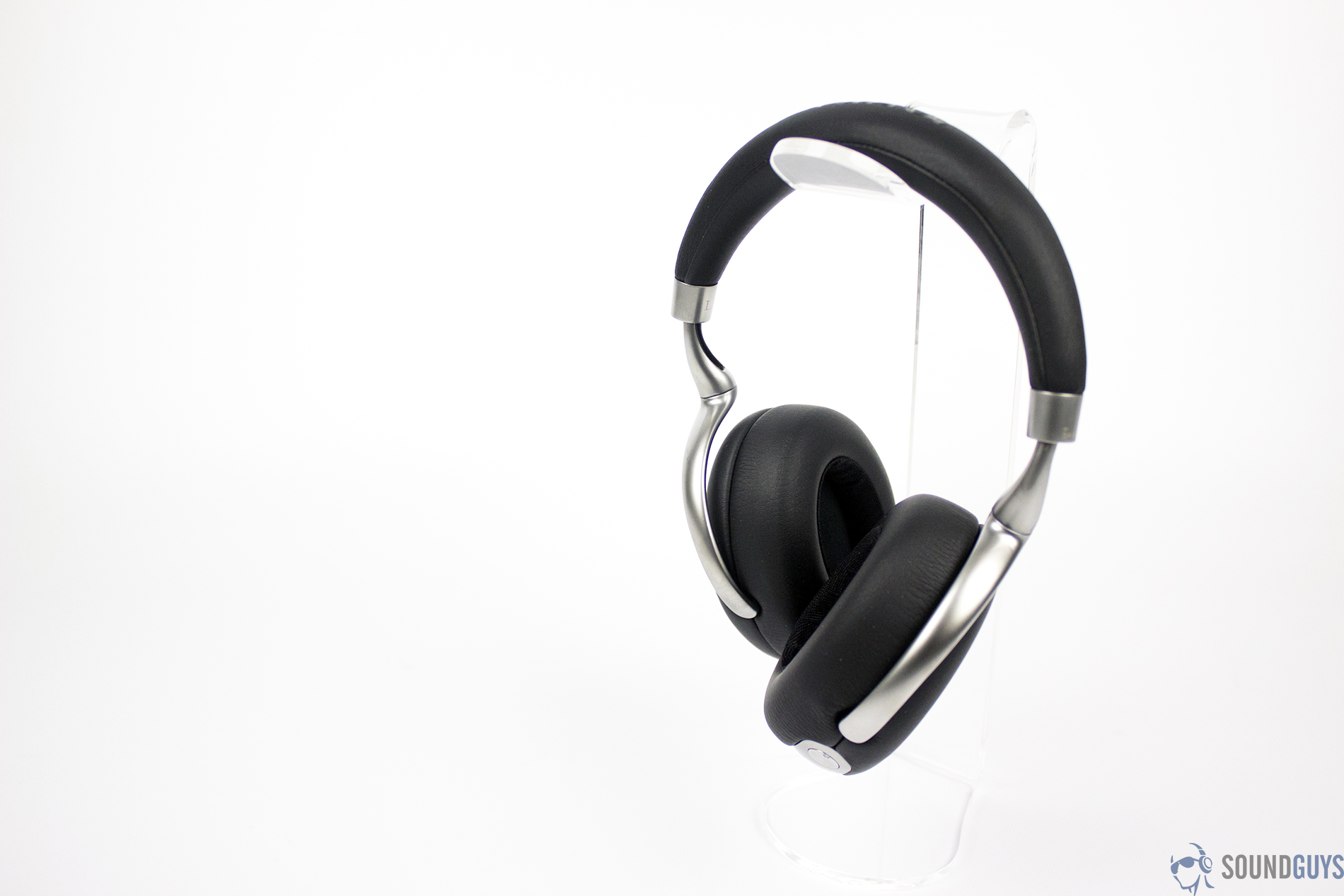 Battery life is slightly better than the Zik 2.0's, but only just. We were able to get about 7.5 hours of playback with both Bluetooth and ANC turned on. If you really need more than you can always get a spare battery since it's removable, or use them in airplane mode. If you wire them to a device and only use ANC without Bluetooth Parrot claims it can last you around 18 hours, which is perfect for long flights. You can also charge these wirelessly with any Qi wireless charger you may or may not have lying around.
Sound Quality
The Parrot 3.0's is very similar to the previous versions so if you're looking for a big upgrade in sound quality you're going to be disappointed. We did the majority of our testing wirelessly with ANC on max, but there was also some wired testing thrown in since you can plug them in via USB to a computer.
The low end is a perfect mix of accurate and emphasized, if that makes any sense. Usually those two descriptions are polar opposites, but in this case the accuracy of the bass is really enjoyable.
Mids weren't the highlight of the headphones, but they weren't bad at all. Background instruments like the rhythm guitar in "Run Baby Run" by Toro y Moi were nicely detailed and the spacing was just as good. Vocals could've used a little push in my opinion but they were still easily distinguishable.
The high end was also crisp and detailed with nothing ever sounding harsh. Details in guitar slides. hi-hats, and shakers in "Mellow Out" by Nathaniel Ratliff & The Night Sweats were borderline perfect.
Conclusion
The Zik 3.0's are just as impressive as their predecessors, and even more so in some aspects like battery life and connectivity. The controls are effortless, they sound really good, and though they don't exactly look "new" I still really enjoy the sleek minimal design. That said they're not enough of an upgrade for you to ditch your 2.0's and go running to grab a pair of these, but if these are going to be your first pair of Zik's then you won't be disappointed.
Another con is definitely the price. At $399, they're not cheap but that puts them right in the middle of headphones like the Sennheiser Momentum Wireless 2.0's and the Bose QC25's. In fact, when it comes to sound quality, active noise canceling, and features the Zik 3.0's are pretty much right in the middle of those two as well.