All products featured are independently chosen by us. However, SoundGuys may receive a commission on orders placed through its retail links. See our ethics statement.
Parrot Zik 2.0 Review
The Parrot Zik 2.0 are a great pair of wireless noise canceling headphones, but for $400, where is Bluetooth 4.0?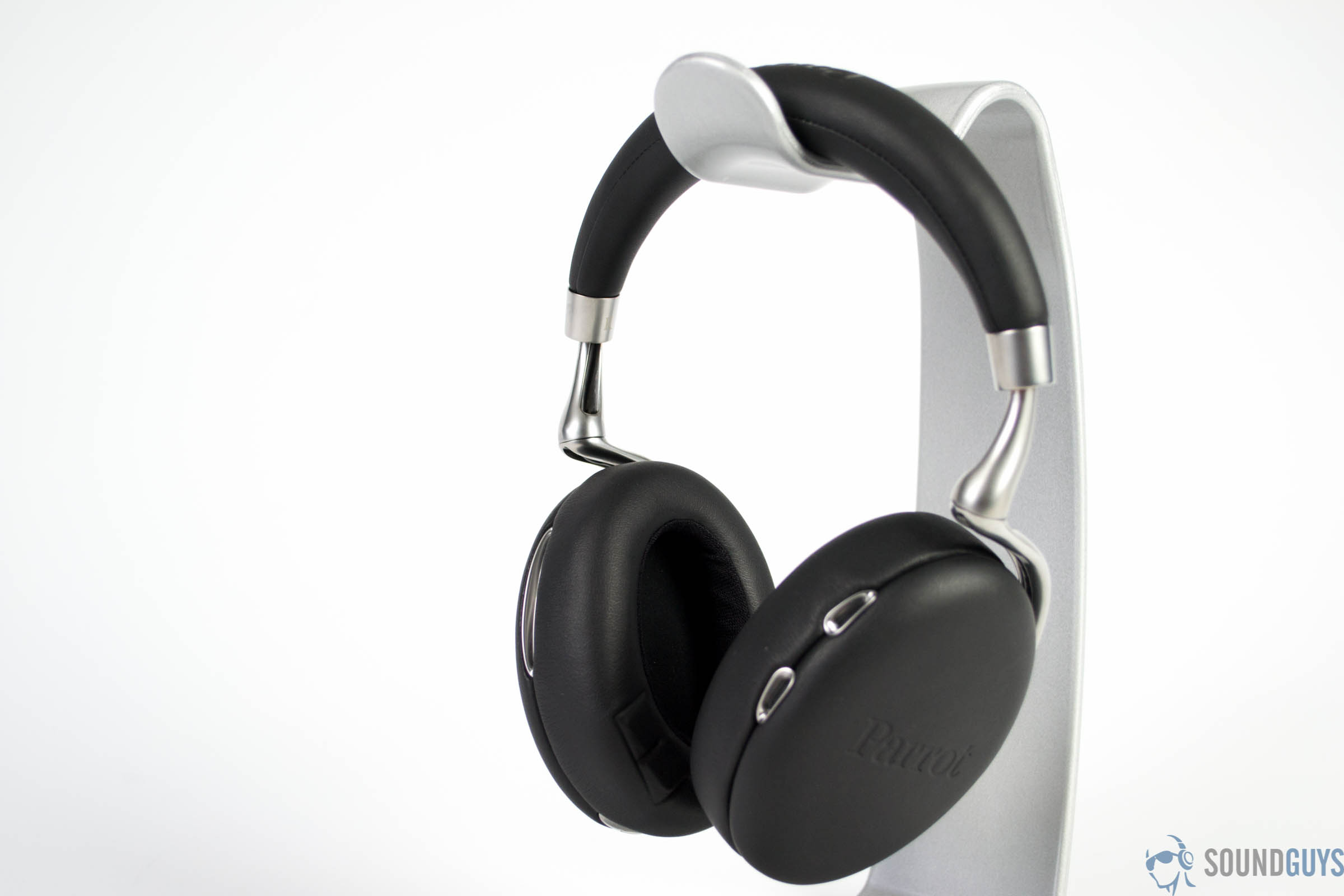 [button type="link" link="https://geni.us/1lag" size="btn-lg" variation="btn-primary" block="btn-block"]Buy now from Amazon[/button]
UPDATE [January 2022]: You might still find the Parrot Zik 2.0 online, but they're no longer in production. You're better off picking a state-of-the-art alternative from our best noise-canceling headphones selection.
While bold claims are common in the audio world, calling your product "the world's most advanced headphones" is still fairly audacious. But that is exactly what the Parrot Zik 2.0 headphones are billed as. Granted, they do make a pretty good argument.
NFC, gesture based controls, and an app allowing you to fine-tune your listening experience are just a few of the features that the Zik 2.0 sport. At $399, the price tag also suggests a premium experience. Other headphones that pack in a ton of features also usually have quite a learning curve, so what does this pair do to stand out from the crowd?
What's In The Box?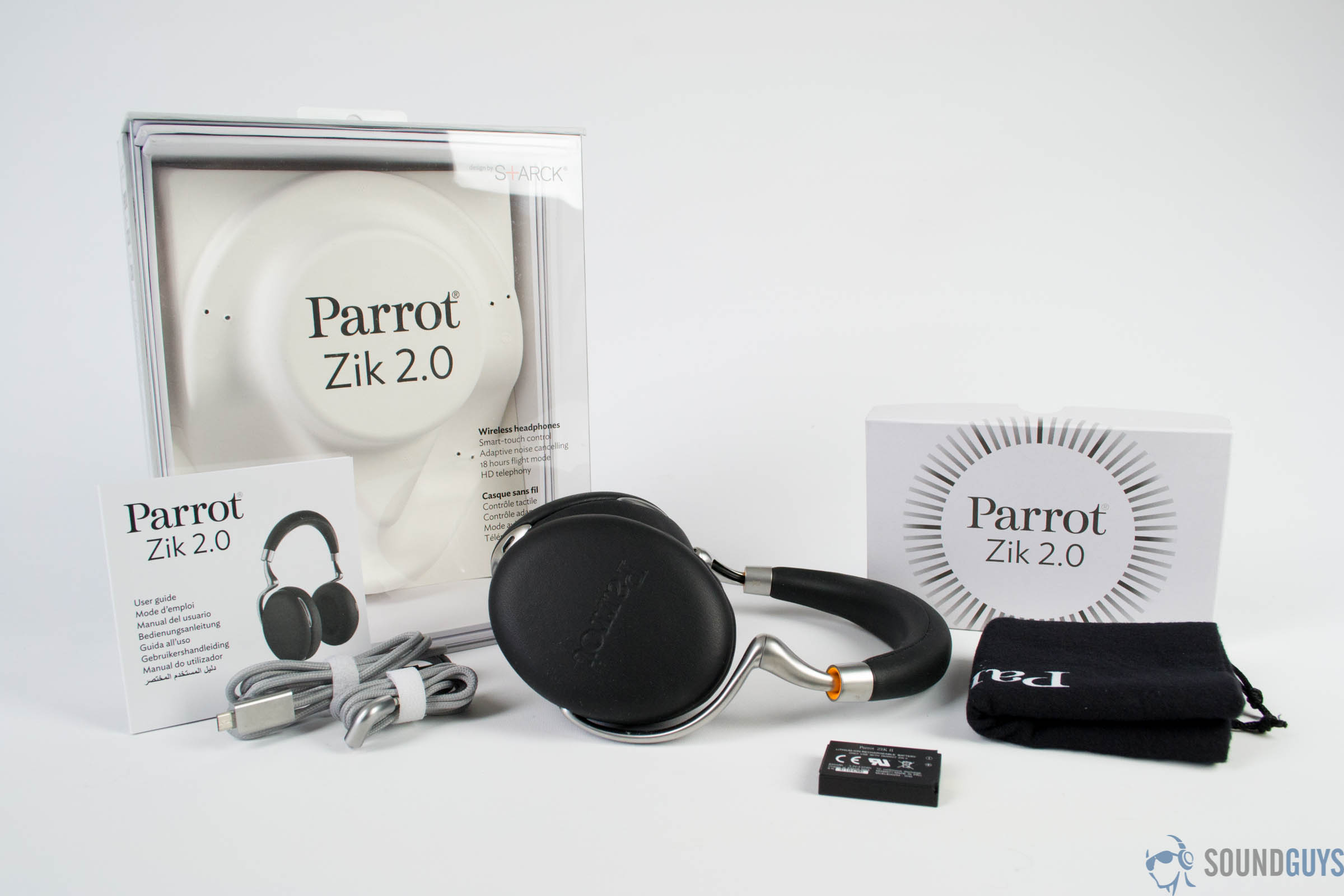 The headphones are visible without even opening the box. Everything else is tucked behind them in a separate accessories box. Inside, you'll find the removable rechargeable battery, USB cable, 3.5 mm audio cable, carrying bag and manual.
Build & Design
The Parrot Zik 2.0 are available in a total of 6 different colors: Black, White, Blue, Orange, Yellow and Mocha. We're looking at them in black, which is the most subdued option, but even the more colorful models never venture into garish territory, at least when compared with some of the Ziks' competition.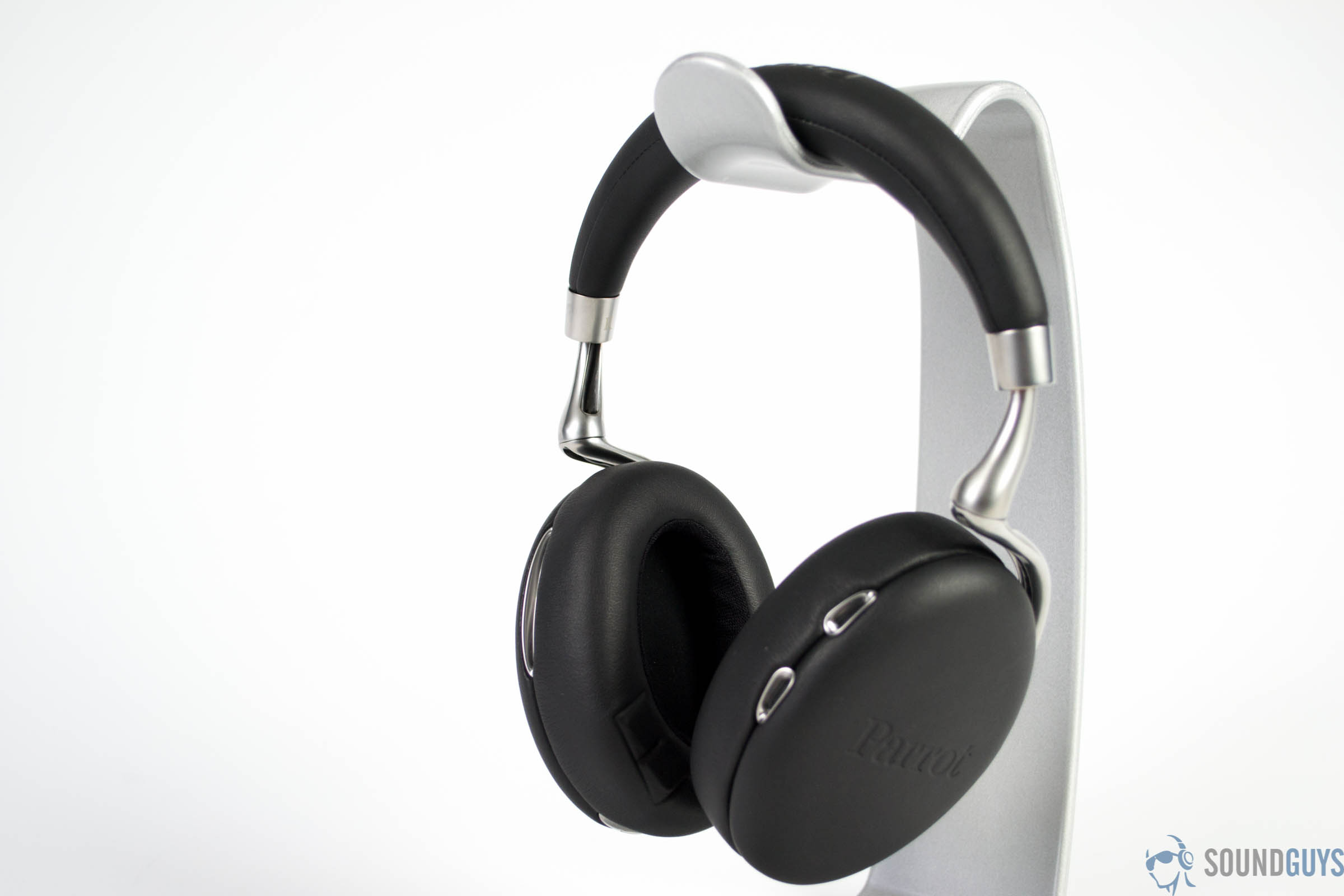 The look is fairly nice with metal used for the moving parts with brightly colored accents to compliment the base color of the model. The look will seem especially sleek if you've spent much time with the original Zik headphones, which seemed to be praised for everything but their style. This is a much nicer looking pair of headphones.
The build feels fairly solid and slightly on the heavy side. That said, they were very comfortable and stayed that way. The ear cups could get warm at times, though it was never to the point that it was annoying. One minor irritation is the placement of the power button. On multiple occasions I found myself accidentally hitting the power button as I reached to take the headphones off for a moment. A change of grip helped this, but it would be nice to see the power button relocated in future iterations.
Connectivity
Unlike most Bluetooth headphones we review, there is no need to put the Parrot Zik 2.0 into a specific pairing mode. It's a simple matter of selecting them in the Bluetooth settings in the device of your choosing, though a simple tap of an NFC-enabled device on the left ear cup will make pairing even easier. A 3.5 mm jack (which will even work when the headphones are powered off) completes the connectivity options.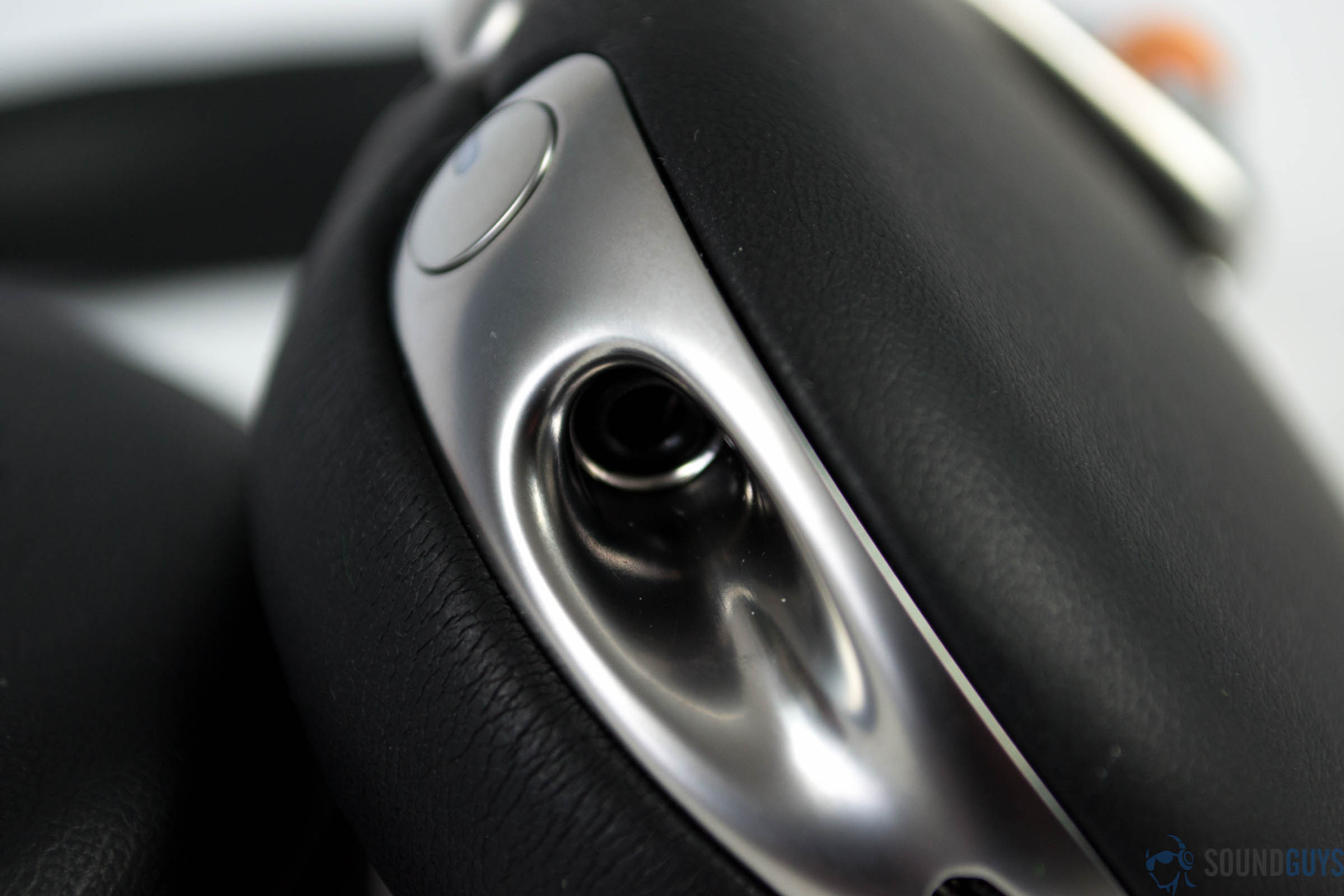 In an odd move, the Parrot Zik 2.0 use Bluetooth 3.0 instead of the far more modern 4.0. There are no real advantages to using the older version and quite a few downsides, so this is surprising to see in a premium pair of headphones. Range is stated as 3 meters by Parrot, but I found that I found that I was able to move around in double that range without issue.
One major feature of the Parrot Zik 2.0 (and the original Zik) is the gesture based control surface on the right ear cup. You might also recognize this from the Samsung Level Overs, though Parrot did it first.
The gestures are fairly intuitive: swiping up and down raises and lowers volume, while swiping right and left (or front and back when you're wearing them) skips tracks. To pause and resume playback, just tap the ear cup. For calls, tap to answer or press and hold for two seconds to refuse the call. It's also possible to pause and resume playback just by taking the headphones off and putting them back on.
Parrot has a freely downloadable app for both iOS and Android that can be used to change EQ settings and turn the "concert hall" effect on and off.
Battery Life
We measured playback time for the Parrot Zik 2.0's 830 mAh battery at roughly 6 hours, which is okay, but just okay. Charge time is 2.5 hours since there is no dedicated charger – you have to plug the headphones in via the microUSB cable to charge them.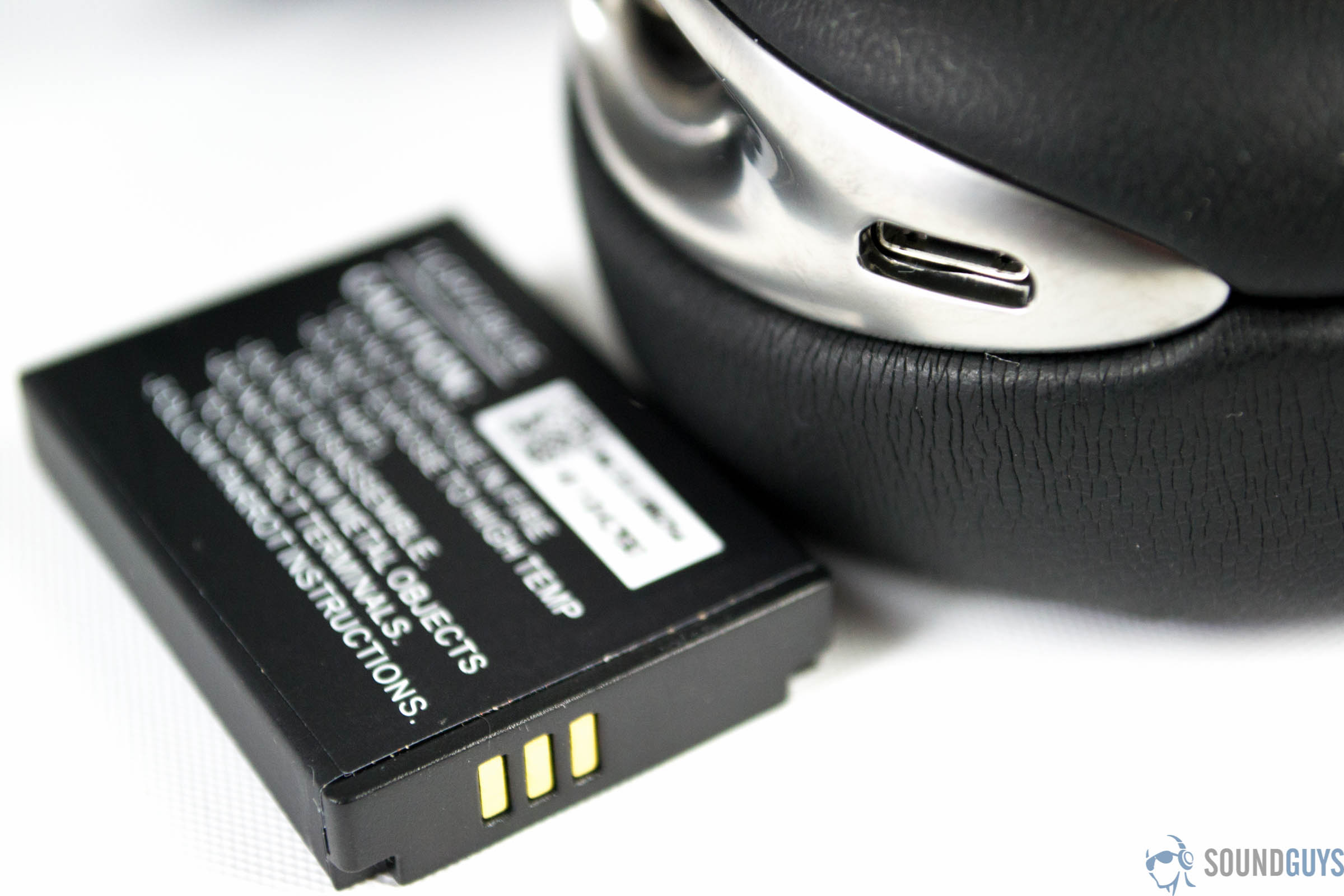 The headphones feature a "flight mode" that allows you to use them in wired mode including the adaptive noise cancellation, but without Bluetooth or any of the other effects. This is said to extend play time up to 18 hours.
Sound Quality
For our testing, we used both the Bluetooth and wired options and tried them with adaptive noise cancellation on and off. The majority of testing was done via Bluetooth with adaptive noise cancellation on, as this is how they'll likely be used most often.
The Zik 2.0 provide very nice lows – some of the best we've heard in wireless headphones as a matter of fact. Bass extension is very good, and even the lowest notes and sub bass rumble are well represented.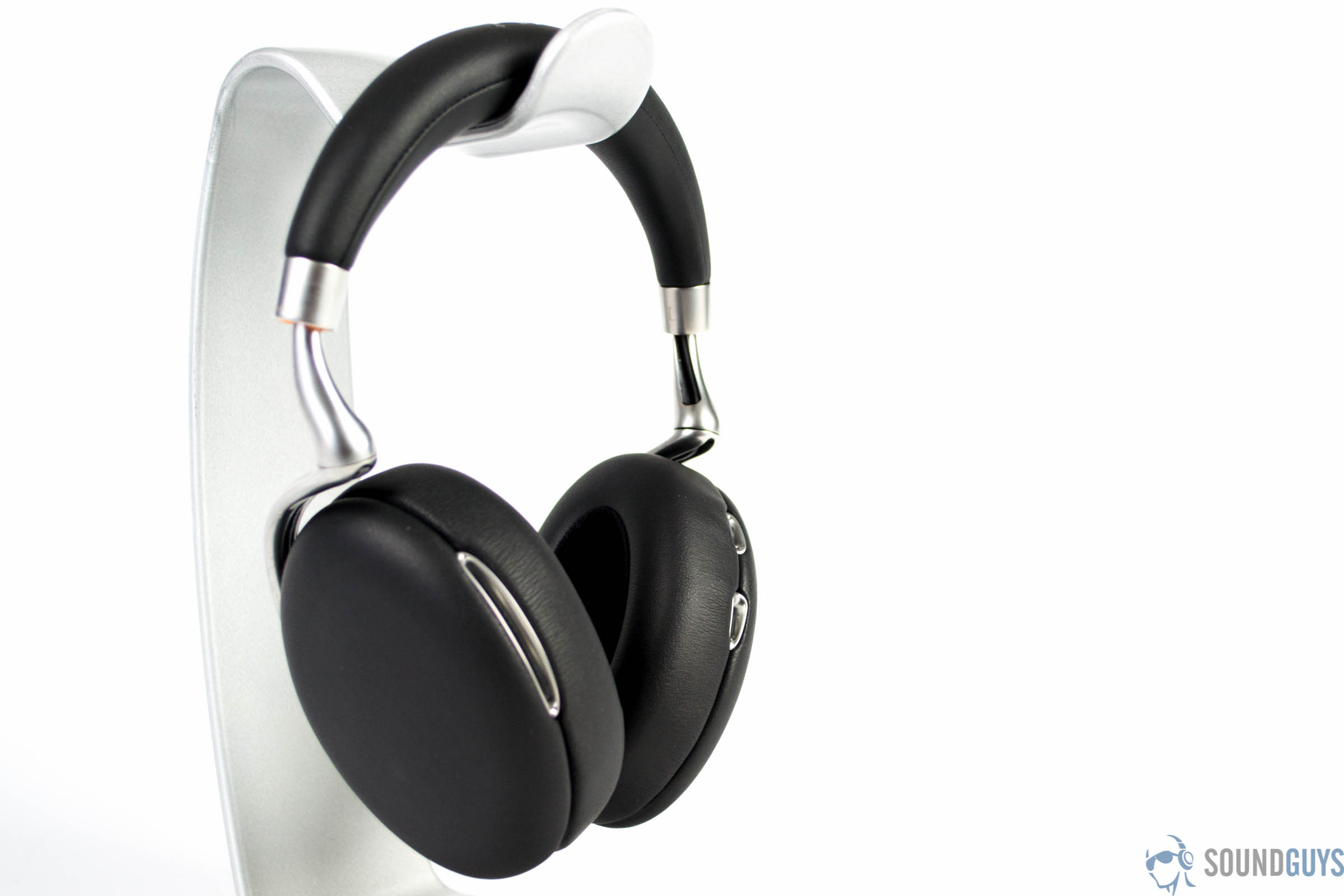 By contrast it seems that the mids are slightly backed off, particularly in the 1 kHz to 2 kHz range. This can bury vocals at times, though it wasn't a common occurrence.
Highs are very crisp and, like the bass, hyped a bit. Even the 15+ kHz zone is nicely represented without ever venturing into the realm of harshness.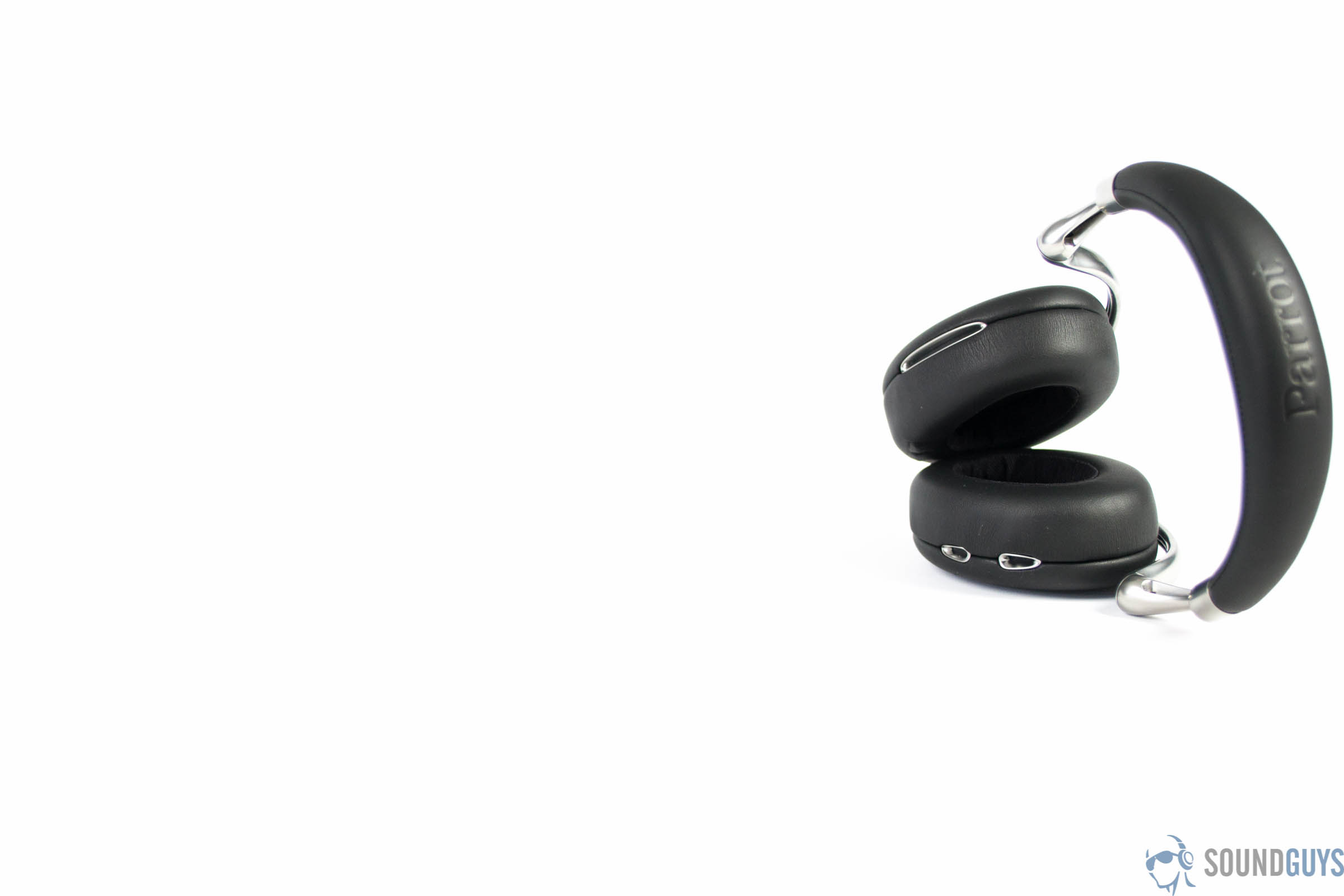 Soundstage is decent, though somewhat diminished when connected via Bluetooth as opposed to a wired connection. Volume-wise, these do get fairly loud, though the high end gets slightly more harsh sounding as the volume is pushed. One recommendation is to avoid the "concert hall" effect, which simply adds a reverb to everything. This adds considerable mud to most music, and any audio purist will reach to turn it off as soon as they pull these out of the box.
Noise cancellation isn't the best we've heard, but is still quite good. When music was playing, nearby voices were effectively muted.
Conclusion
It's clear that this is a very nice pair of headphones, but it's odd that the Bluetooth version is stuck at 3.0. In other headphones, it's understandable, but this shouldn't be the case for the "worlds' most advanced headphones." These are nice enough, but it seems like we might have to wait for the Zik 3.0 for the catchphrase to ring true.
[button type="link" link="https://geni.us/1lag" size="btn-lg" variation="btn-primary" block="btn-block"]Buy now from Amazon ($389)[/button]