All products featured are independently chosen by us. However, SoundGuys may receive a commission on orders placed through its retail links. See our ethics statement.
6.8
Klipsch S1 True Wireless
The bottom line
The Klipsch S1 True Wireless can be comfortable and is an ok option for iPhone users, but frequent connection drops and limited onboard controls make the Klipsch S1 a second-rate pick. Listeners who want a better bang-for-their-buck and aren't invested in the Klipsch brand should look at alternatives from Nothing, Samsung, and 1MORE.
Klipsch S1 True Wireless
The Klipsch S1 True Wireless can be comfortable and is an ok option for iPhone users, but frequent connection drops and limited onboard controls make the Klipsch S1 a second-rate pick. Listeners who want a better bang-for-their-buck and aren't invested in the Klipsch brand should look at alternatives from Nothing, Samsung, and 1MORE.
What we like
Bluetooth 5.0
Lightweight
High-capacity charging case
Multipoint connectivity
What we don't like
AAC and SBC only, no aptX
Inconsistent fit
Unreliable connection especially with Windows devices
microUSB charging
Limited controls
Rating Metric
Sound Quality
9.0
Isolation / Attenuation
2.0
Durability / Build Quality
7.0
Value
7.2
Design
7.0
Connectivity
5.0
Portability
9.0
Feature
7.4
Comfort
7.3
I'm not angry, just disappointed. This is something I expect to say years in the future to my mischievous, hypothetical child, but I never thought I'd say it about an audio company. The Klipsch S1 True Wireless earbuds seem so promising. A premium brand making an affordable tier of earphones, sign me up! But the earbuds miss the mark and fail to stand out from better, more affordable alternatives.
Editor's note: this Klipsch S1 True Wireless review was updated on December 2, 2021, to include a reader poll, expand the list of buying options, update alternative headset options, and include a contents menu.
Who is the Klipsch S1 True Wireless for?
These earbuds are made with the general consumer in mind. The Klipsch S1 originally retailed for around $70 USD, which is a very competitive price for such a premium brand.
What's it like to use the Klipsch S1?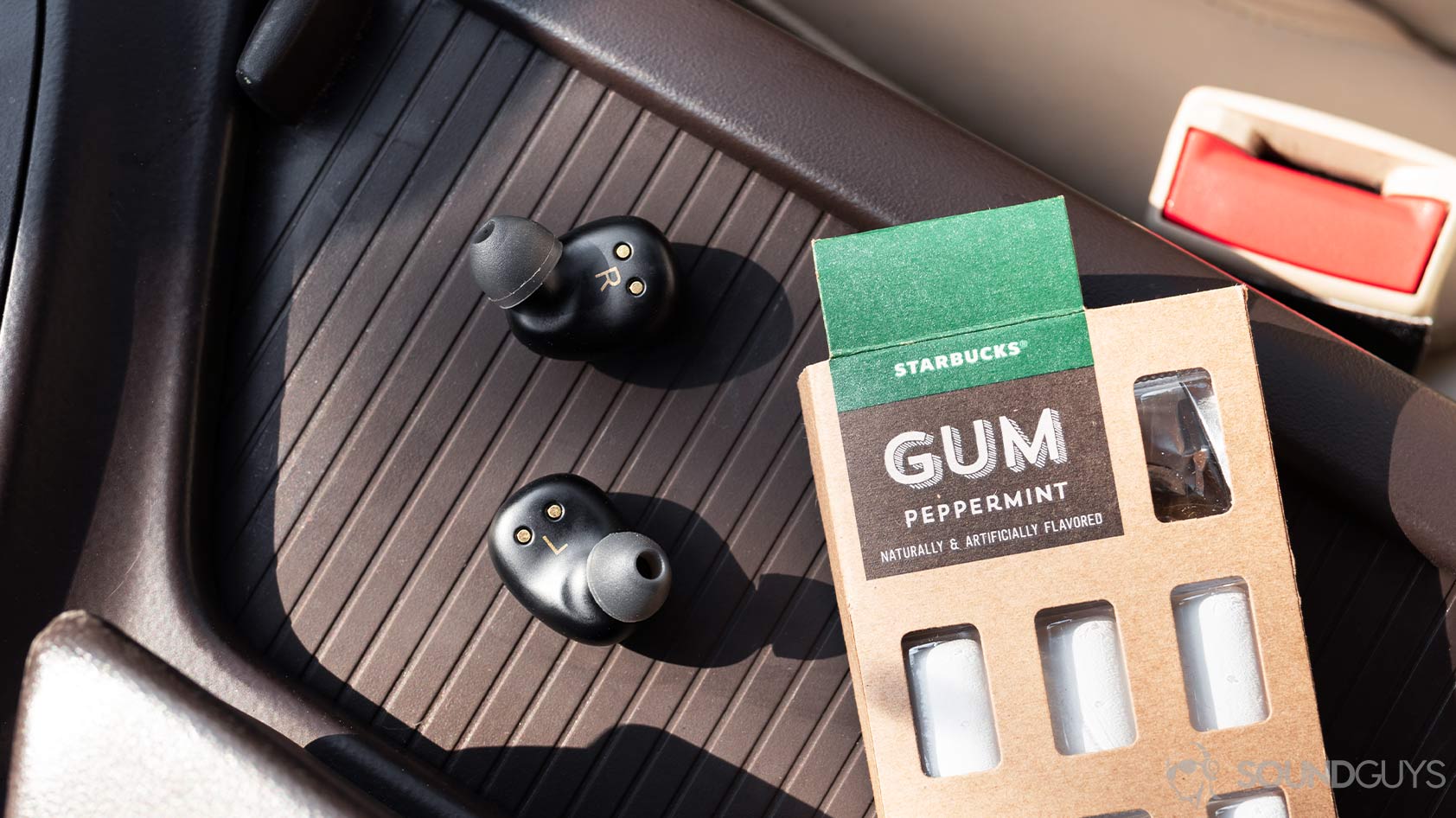 The oval ear tips are very comfortable so long as they stay in place.
Using the Klipsch S1 earbuds is a fine experience but nothing of note. Plastic housings remain the standard within the sub-$100 category, but not all plastics and their finishes are created equal. These earbuds are unusually slippery and it was a struggle to remove them from the case.
Start here: What makes a good pair of earbuds?
Concave panels catch and absorb light well, making these a photogenic pair of earbuds despite their cheap build. Not only are the panels a nice design touch, but they're also touch-capacitive and allow listeners to make playback controls, answer calls, and power the headset on/off. That's right, this is a rare variant of true wireless earphone that doesn't allow for onboard access to your virtual assistant.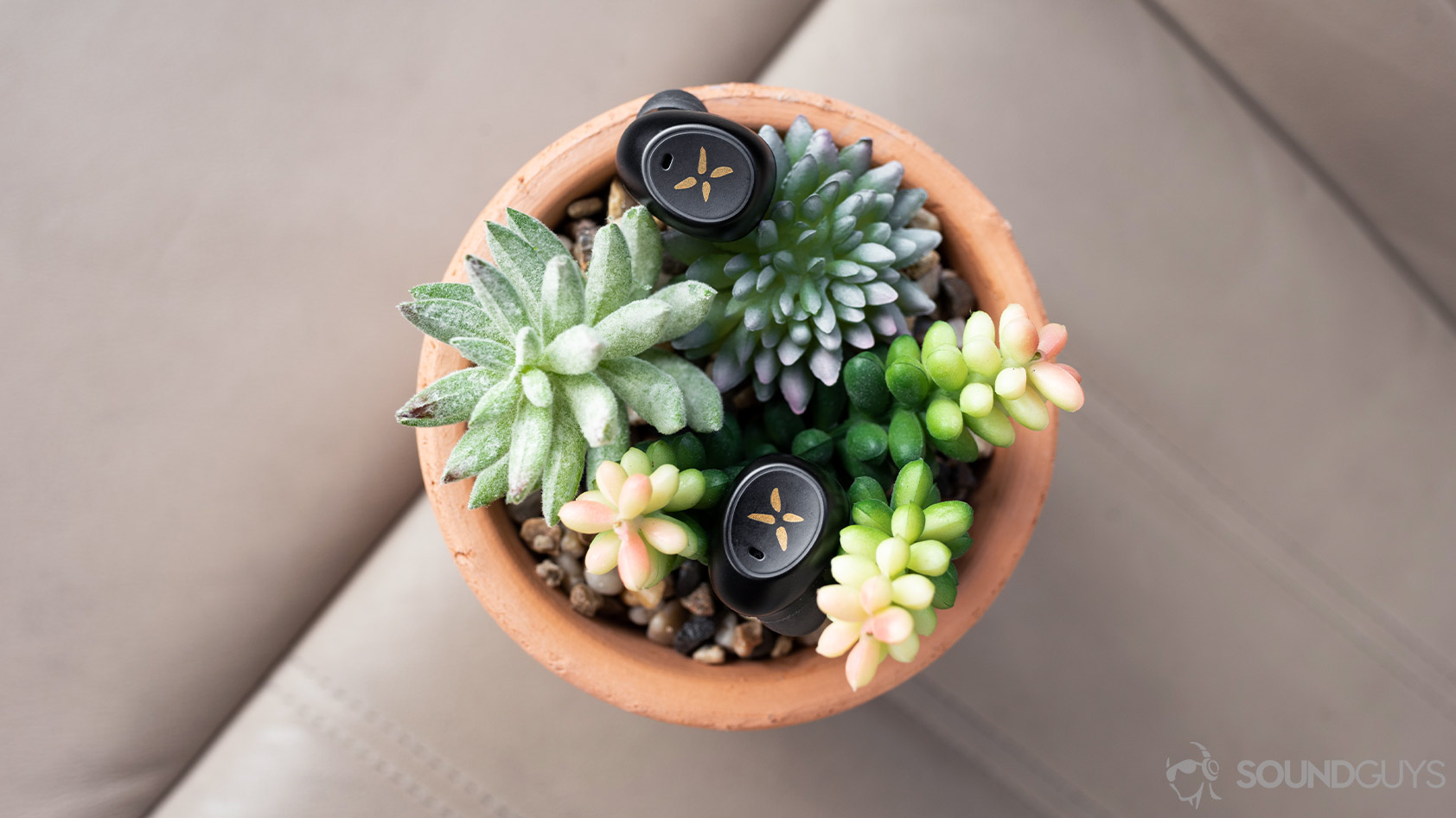 Touch-capacitive panels effectively relay commands, but control functionality is limited.
A tinted plastic lid is the company's attempt at making the charging case stylish, yet it ends up looking and feeling cheap. Four LEDs beneath the lid indicate battery levels and increase in 25% increments. Weak hinges feel eager and ready to snap at a moment's notice. Klipsch includes a wireless charging pad for the case, but I've never been a fan of wireless charging and would rather the money go to a slightly better build or aptX support.
Can you work out with the Klipsch S1 earbuds?
Something that caught my attention as I CTRL+F my way through the online manual was how it reads: "DO NOT use this apparatus near water or moisture," yet the official product page states that it's IPX4 water-resistant.
In the meantime, I'd say hold off on exercising with these earbuds—but not because of durability uncertainties. Instead, hold off on working out with them because the fit is unstable and the earbuds have a tendency to come loose with little movement.
How is the connection quality of the Klipsch S1?
The included charging pad glows blue when actively charging the case; the pad charges any Qi-compatible device.
Connection stability is unreliable, even within the 10-meter range. The Klipsch S1 earbuds repeatedly disconnect from my Microsoft Surface Book, and would automatically reconnect within seconds. I have similar disconnects from my Android device too. This isn't just an issue with our unit: other users have bemoaned the same issue on Amazon. The buds also fail to disconnect when I want them to: placing the earbuds back in the case didn't automatically power the buds down.
Although the S1 earphones support multipoint connectivity, its execution is poor. My Samsung Galaxy S10e only pairs to the right earbud despite having both buds out and in pairing mode. It's more effort than it's worth to get Bluetooth multipoint to work properly with the Klipsch S1.
There are far too many connection issues to make the S1 True Wireless worth using.
You may be thinking, "Eh, not a big deal"—which is true—except that anytime the headset pairs to a new device, it maxes out the device volume levels. The real problem lies in how many music streaming apps automatically resume playback anytime an audio device is connected via Bluetooth or by wire. This resulted in my eardrums being slammed with extremely loud volumes that I didn't want.
What Bluetooth codecs does the Klipsch S1 True Wireless support?
Dubious connection stability and pairing processes aside, there are some redeeming features here, namely Bluetooth 5.0 firmware which facilitates efficient power consumption. Another benefit is AAC support, but it's really only a perk for iPhone users as AAC's performance is unpredictable on Android devices. This means audio-visual latency is noticeable when using the Klipsch S1 on Android.
How long does the Klipsch S1 battery last?
The earbuds rest comfortably along the contour of your outer ear, but are easy to shake out of place.
Our battery testing is ongoing and will be updated once the results are recorded. To give you a good reference point, though, Klipsch lists the S1 earbuds' battery life at 5 hours on a single charge with an additional 16 hours of battery life from the charging case. It takes 1 hour, 15 minutes to fully charge the earbuds. The official spec sheet makes no mention of fast charging, which is unfortunate and something we've seen included in other affordable headsets.
Does the Klipsch S1 True Wireless block out background noise?
The Klipsch S1 True Wireless isn't great at blocking out background noise.
Sound quality is heavily dependent on what kind of fit you achieve with the earbuds. When testing, the earbuds created a suction-like seal to our test head's ear canals, resulting in exaggerated bass with extreme midrange under-emphasis. It's unlikely you'll sustain this kind of suction though because the seal breaks anytime I wiggle my ears. Sometimes it loosens just enough to be comfortable and other times the earbuds fall out of my ears. When a typical seal was achieved with the earphones, very little external noise was blocked out, which isn't great for anyone who plans to use these when commuting.
How does the Klipsch S1 True Wireless sound?
Klipsch's earphones gently amplify bass frequencies and place heavy emphasis on treble notes, making for a consumer-friendly sound.
The Klipsch S1 True Wireless emphasizes low-frequency sounds which makes basslines easier to hear. This sound complements popular styles of music like pop, rock, and hip-hop.
Related: How to read charts
Lows, mids, and highs
The Punch Brother's song Julep relies heavily on Paul Kowart's bass playing which masks the mandolin. This isn't supposed to happen; no, when I listened with the AKG K371 headset, I heard these instrumental parts distinctly from one another.
Male vocals, vocalist Chris Thile in particular, sound very good though. Jump ahead to 3:44, as Thile resumes singing with the line, "You were just a girl that I should meet." This is when the song is at its most raucous but Thile remains clear even as he hits a higher note with the word, "beautiful."
Can you use the Klipsch S1 True Wireless for phone calls?
Klipsch's microphone system is about average for the cost of the headset. Low-frequency de-emphasis mitigates the proximity effect. This microphone is passable for casual use but there are better wireless headsets for conference calls. Let us know what you think and cast your vote in the poll below!
Klipsch S1 True Wireless microphone demo:
How does the microphone sound to you?
35 votes
Should you buy the Klipsch S1 True Wireless?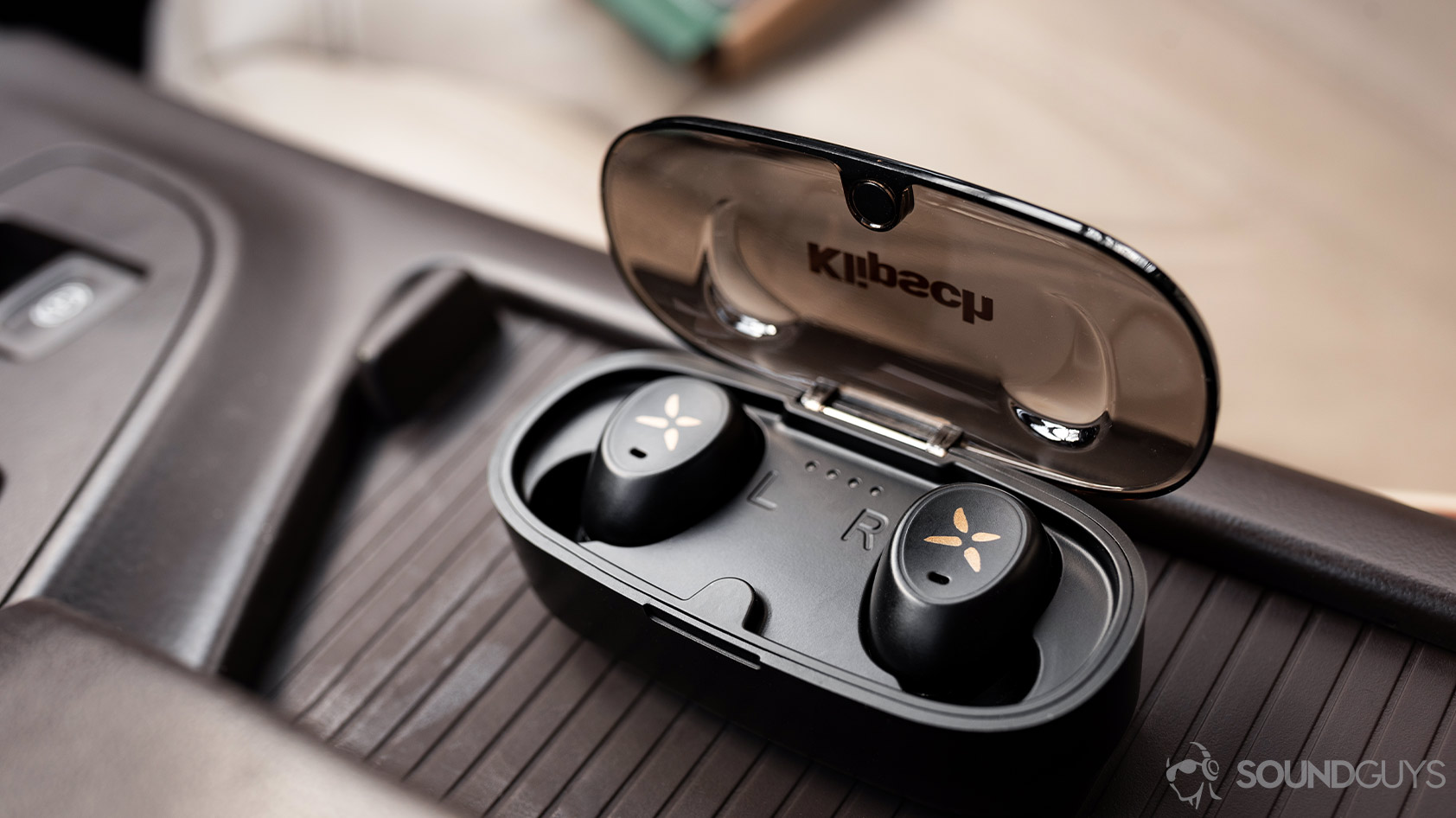 Even at its reduced ~$75 price, there are better options than the Klipsch S1 earphones.
Even with the very low price of $39 USD, the Klipsch S1 True Wireless just doesn't hold up against the competition. You can get the OnePlus Buds Z instead for the same price. With the Buds Z, you get a mobile app, USB-C charging, auto play/pause, and more. Another great alternative is the 1MORE Pistonbuds which cost $10 USD less than Klipsch's earphones. 1MORE's earphones offer better connection stability, USB-C charging, and better isolation.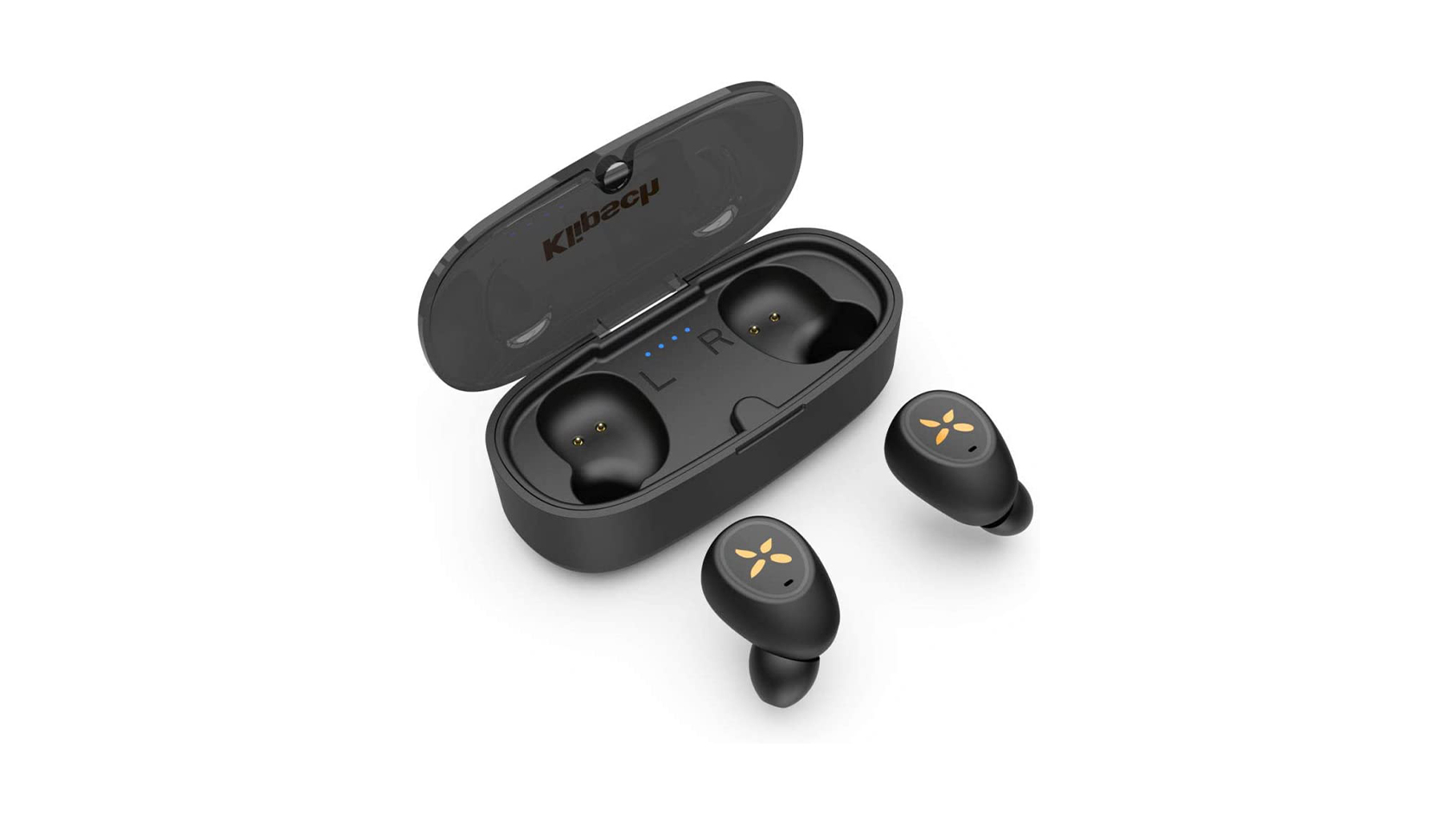 Klipsch S1 True Wireless
All prices listed in USD unless otherwise specified. Prices may change over time, and vary by region. Unfortunately, we cannot list Amazon prices on the site, as they vary greatly by currency.
Listeners who are committed to Klipsch and want something that's actually pretty good should save up for the Klipsch T5 II True Wireless ANC. The case's build quality is much improved over the S1 True Wireless and the user experience, while not perfect, is also better than before.
Frequently asked questions
While they're not technically waterproof, the Klispch S1 earbuds are water-resistant and have received an IPX4 rating. The contradictory language in the manual stating to keep the earbuds away from water is an error, according to a Klipsch representative.