All products featured are independently chosen by us. However, SoundGuys may receive a commission on orders placed through its retail links. See our ethics statement.
What is Bluetooth multipoint?
Multitask with multipoint.
We've all been there: it's Friday afternoon and the minutes are ticking away slowly, so to pass time faster, you surreptitiously turn on Netflix. Well, with Bluetooth multipoint, you can use your work laptop to listen to your show while remaining aware of any work notifications that come through your phone, all with a single headset.
Using your favorite headset to connect to multiple devices simultaneously is a small delight that headphone manufacturers have largely neglected, and just a select few devices fully support the technology. Let's break down what multipoint is, and why it isn't a universal feature.
Editor's note: this article was updated on March 20, 2023, to add more information on how to use multipoint.
What is Bluetooth multipoint?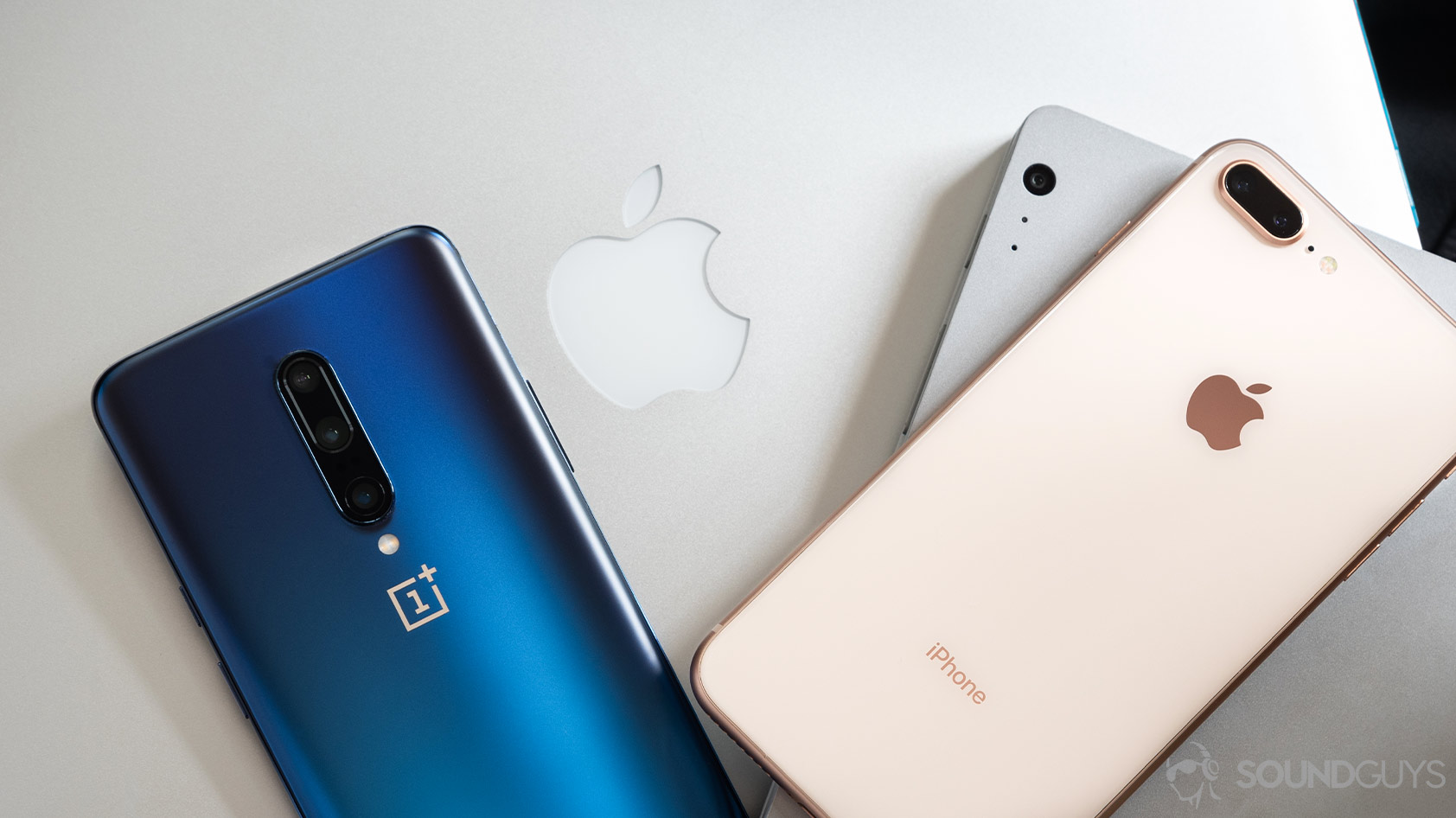 Bluetooth multipoint lets your headset connect to two source devices at once.
Bluetooth multipoint s a feature that allows a single Bluetooth headset to maintain simultaneous connections to at least two source devices like a laptop and smartphone, and was introduced with the release of Bluetooth 4.0, over ten years ago. For it to function, a device must support both A2DP and HFP/HSP connections for audio streaming and talking, respectively.
Some devices may support a phone and computer connection only, while others can support two simultaneous phone connections. It all depends on what Bluetooth profiles are supported. Originally it was intended for professional use, say you have multiple work phones and use them all to field phone calls—Bluetooth multipoint would come in handy because you can be on one call without missing notifications from another device.
What are the limitations to Bluetooth multipoint?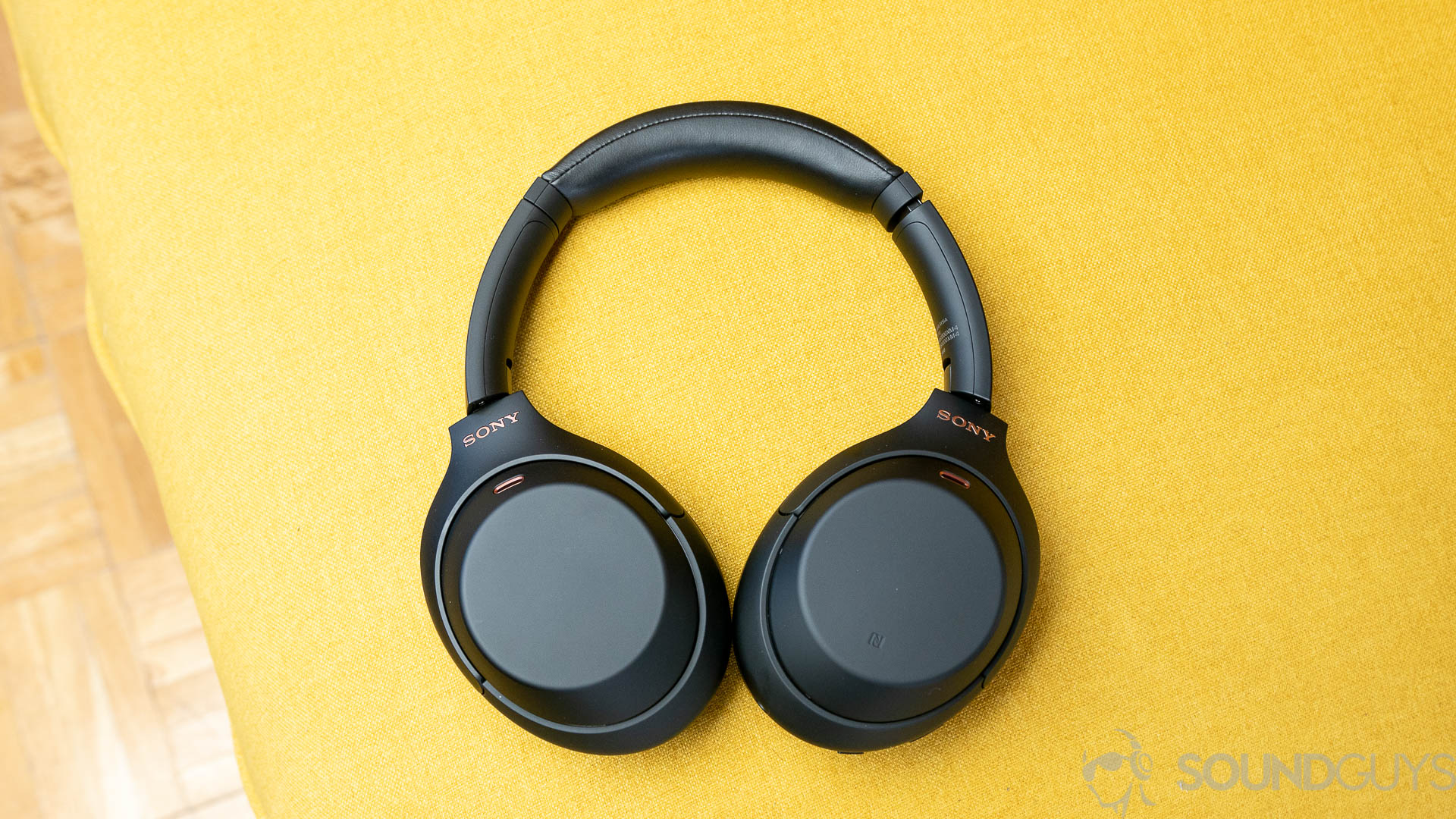 The Sony WH-1000XM4 supports multipoint connectivity, but only via the AAC Bluetooth codec.
Bluetooth multipoint doesn't necessarily mean that you can stream media from two devices at a time. Few headsets support this properly, and most are limited to designating one device as a media player and the other strictly for pushing notifications through. Other devices, like the Sony WH-1000XM4, only support multipoint connectivity over the AAC Bluetooth codec. It's a mixed bag and something that's rarely stated in marketing copy.
When supported, multipoint performance varies across consumer audio products.
Now that I've tried it, multipoint is difficult to do without. The technology lets me stream music and receive notifications from my laptop while keeping an ear on my phone, for incoming calls. It automatically prioritizes a connection to the device receiving an incoming call over the one streaming YouTube videos.
How to use Bluetooth multipoint
Though the exact method for using multipoint with your Bluetooth headphones varies from product to product, in general it involves maybe enabling the feature, and then simply connecting to new devices. You will be able to change connections either automatically, or with minor input compared to unpairing and repairing your headphones.
For more, you can check out our guide on using Bluetooth multipoint with popular headphone models. Alternatively, you could also read the manual that came with your audio products for explicit instructions—or you could download the app that accompanies the product to tell it which devices it should be listening to.
Who should use Bluetooth multipoint?
Anyone will benefit from multipoint's convenience. If your company provides you with a work phone, you can connect your compatible headset to both your personal and professional devices. It's a great way to remain aware of everything, and increase productivity.
The difference between simple multipoint and advanced multipoint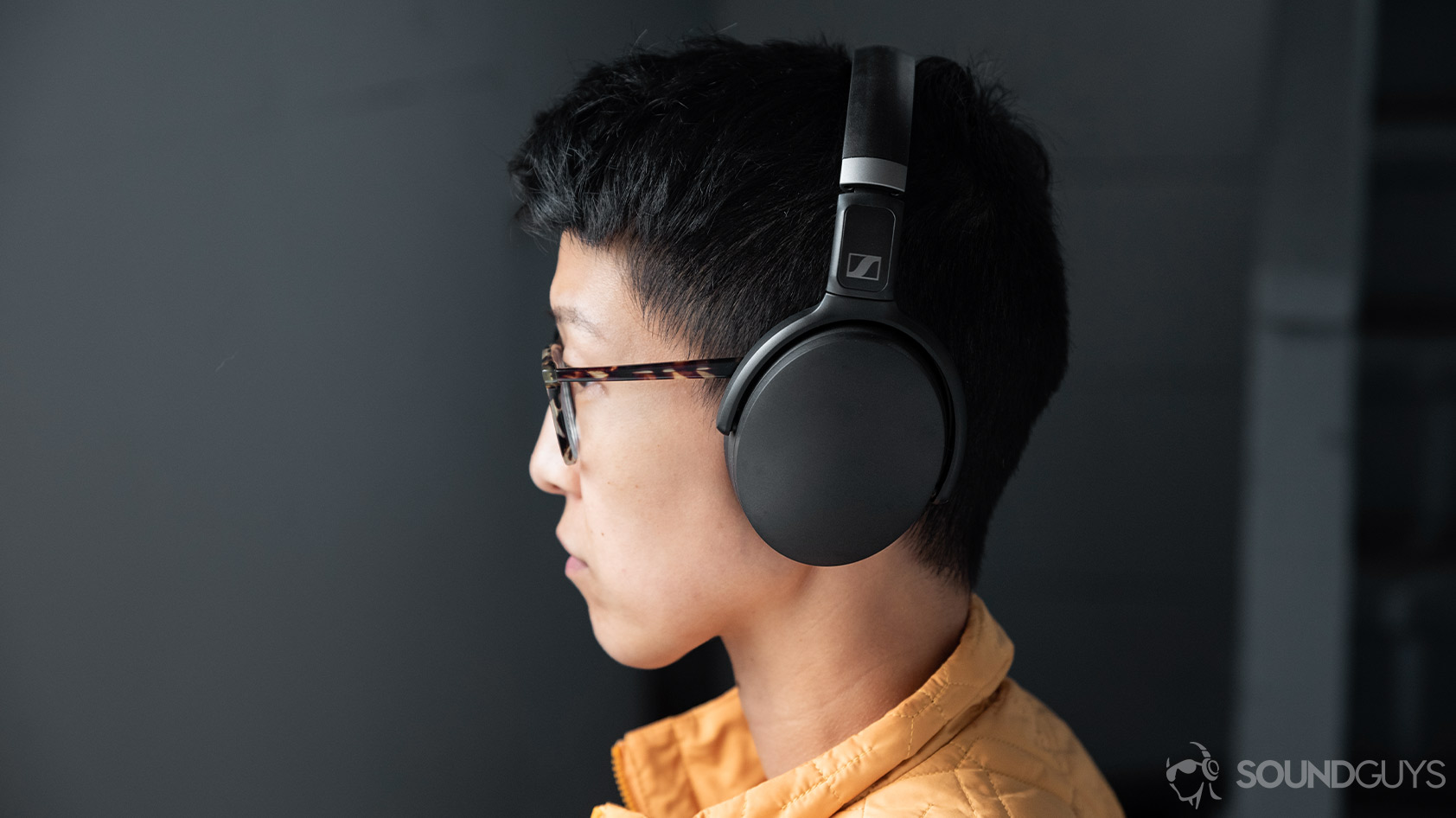 Sennheiser's mid-range noise canceling headphones support multipoint but it isn't always reliable.
Simple and advanced Bluetooth multipoint operate on the same principle: one headset connects to two devices at a time. However, simple multipoint is less, well, advanced because it drops the current call from the primary source device once you answer an incoming call from the secondary source device.
Fortunately, most handsets support advanced multipoint. This puts a primary call on hold when a second incoming call is answered. It's great for anyone who likes to chat with their friends during lunch breaks but needs to remain available for professional happenings. Advanced multipoint is available in professional Bluetooth headsets, but isn't quite as ubiquitous within the consumer audio market. Some headsets even allow you to connect to three devices at the same time.
Why is multipoint support hard to find in wireless headphones?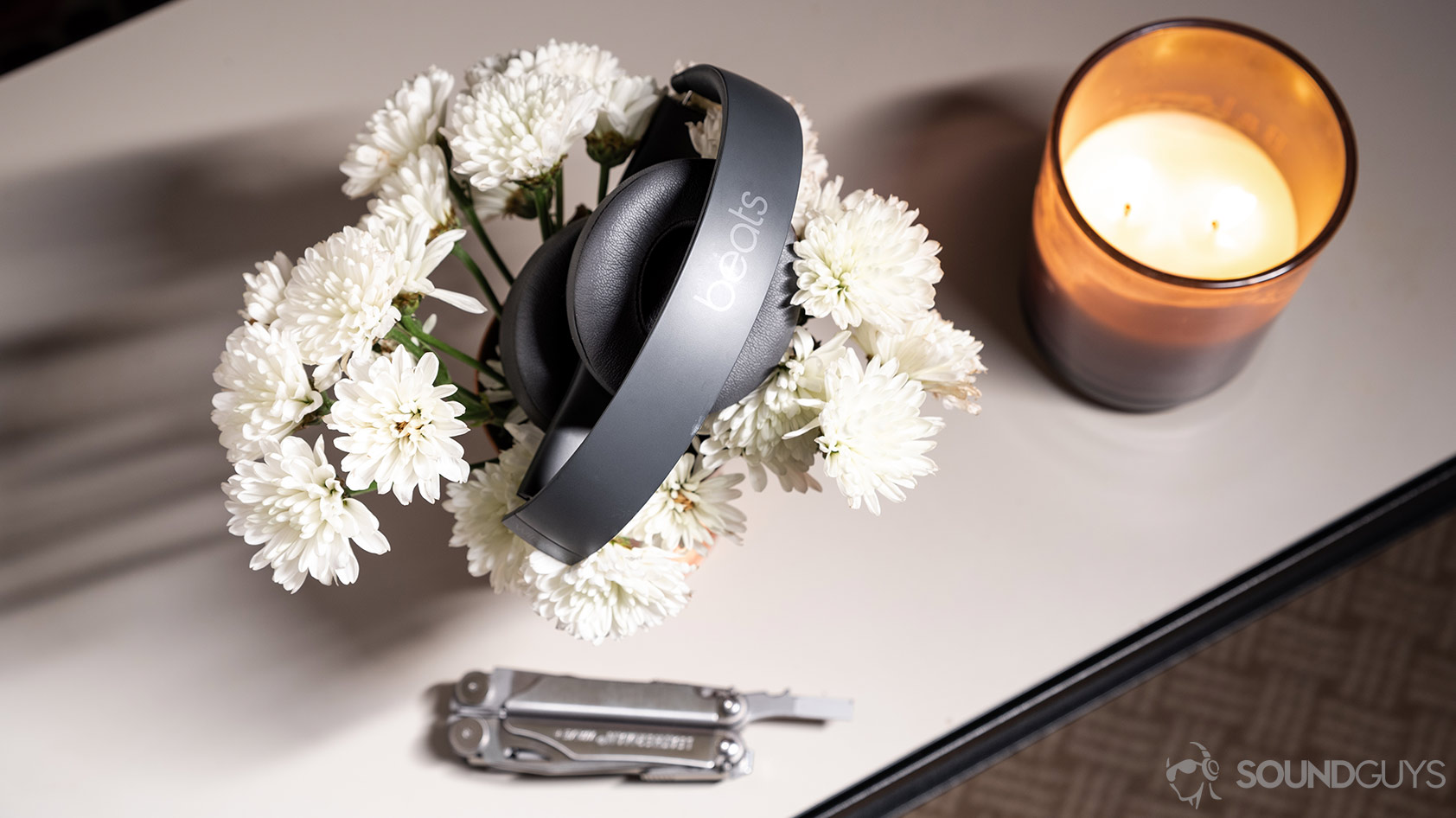 Not all headphones can connect to multiple devices simultaneously.
As with all features, there is a cost-to-benefit ratio that manufacturers must consider. Most general consumers don't need multipoint; rather, it's an appreciated convenience. However, for professionals, Bluetooth multipoint support is a necessity for juggling multiple tasks from multiple source devices. Not only does multipoint help notify listeners of incoming calls, but it also forwards notification pings, dings, and rings, so if you have sounds for Slack, email, and Skype, you can stay aware without physically removing yourself from the task at hand to check-in.
Since it's something of a frivolity for consumer headsets, companies don't feel the need to implement the feature. Ultimately, including it adds to the retail price, which drives consumers away. What's more, this technology isn't without its shortcomings, at least in the consumer audio space, since many multipoint-supported headphones and earbuds struggle to switch between devices cleanly.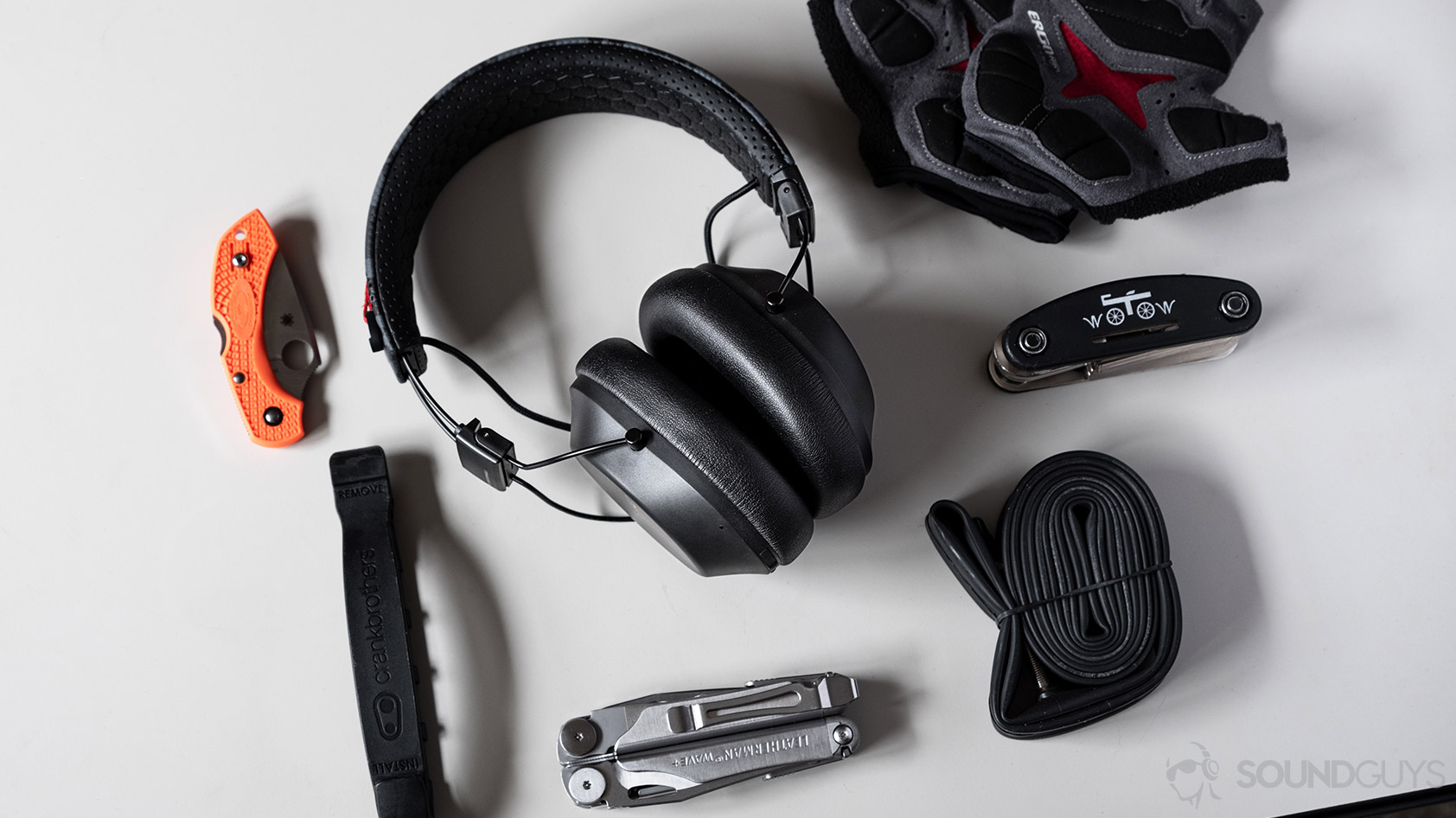 You can connect the BackBeat FIT 6100 to two devices at the same time, and it can remember eight devices.
In the case of the Plantronics BackBeat FIT 6100, a white noise, static-like crackle is often emitted when notifications from the secondary device interrupt the primary device's playback (e.g., when I watched movies on my laptop, and an incoming text came through on my phone, I heard a ping interrupted by a crackling sound).
In a space where multipoint isn't a must-have feature, it seems difficult to justify introducing a technology that may be fraught with issues—at least on devices that primarily serve as headphones for audio playback, rather than as communication headsets.
The Samsung Galaxy Buds Pro and Apple AirPods automatic device switching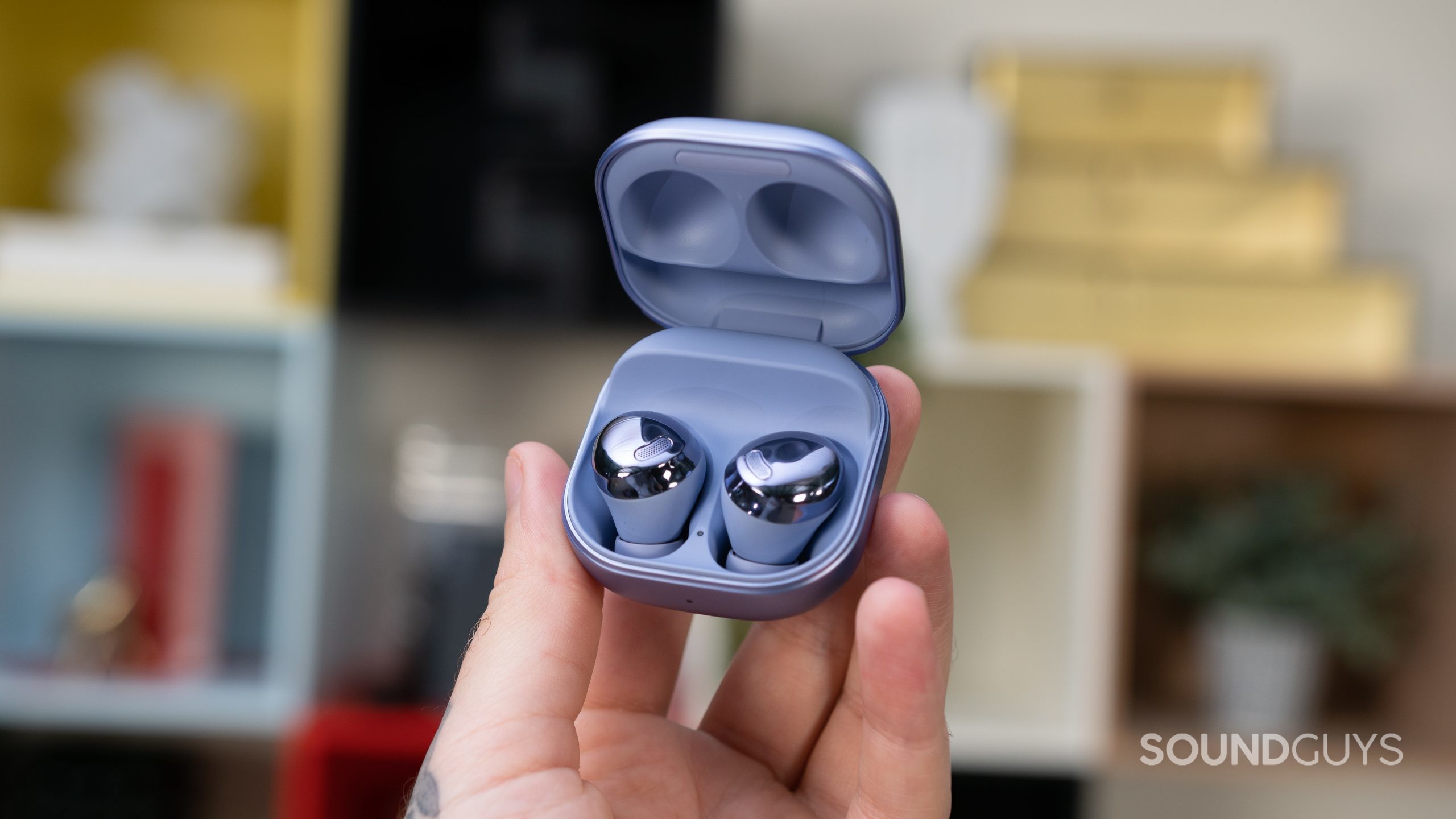 The Samsung Galaxy Buds Pro takes the best features from all of the previous Galaxy Buds generations.
Bluetooth multipoint seems to be a difficult technology to nail properly, and very few headsets do it well. Rather than deal with this, companies like Samsung and Apple prefer automatic device switching, which rids the need to manually disconnect from one device before reconnecting to another. When you use the Samsung Galaxy Buds Pro and Apple AirPods across compatible Samsung and Apple devices, respectively, the earbuds automatically detect playback when you hit play on the desired device. This means they switch source devices without you ever needing to enter the phone's Bluetooth menu.
What headphones and earbuds support Bluetooth multipoint?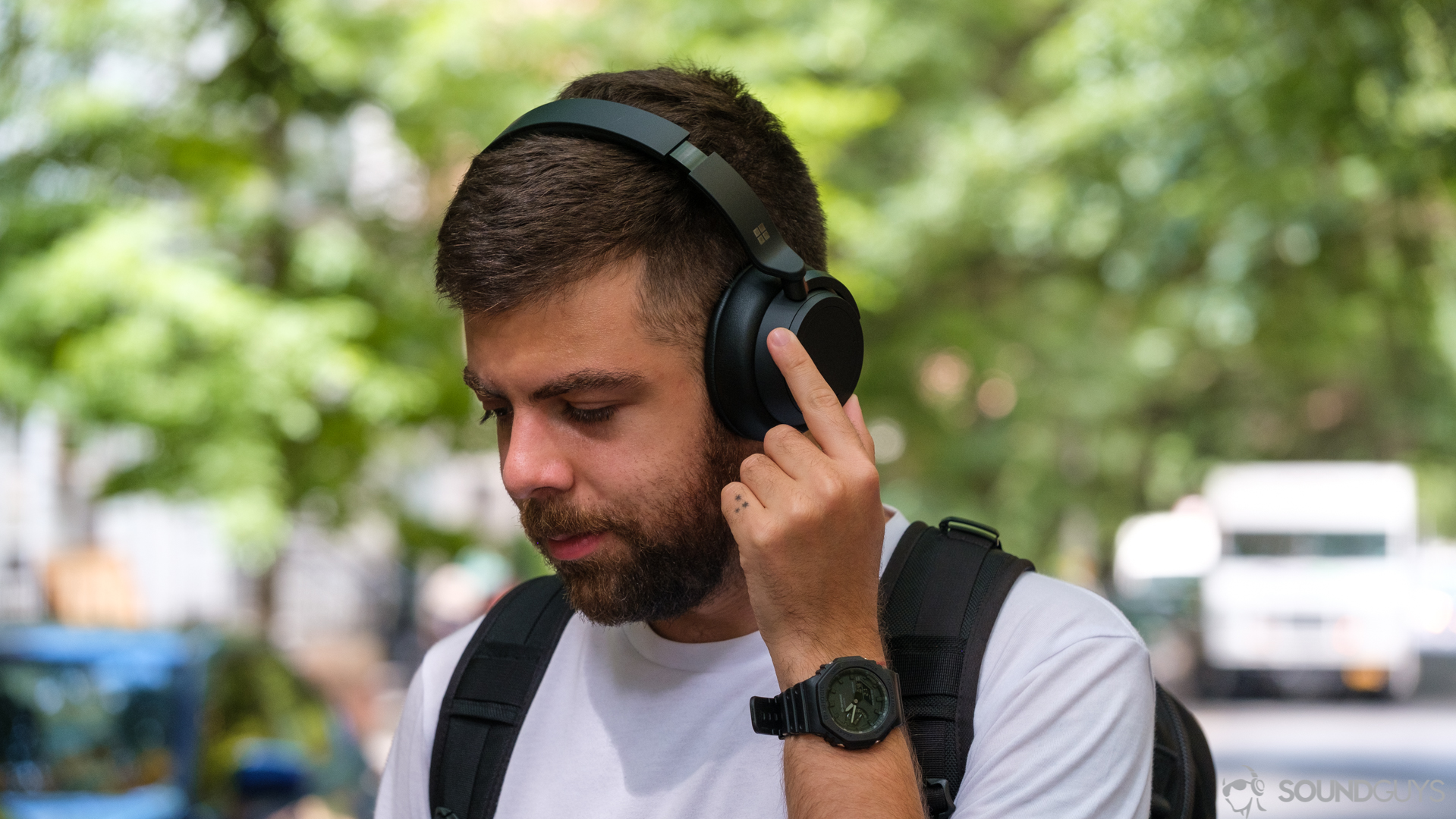 The strength of the Surface Headphones 2 ANC can be adjusted by rotating the ring.
Nearly all professional headsets support multipoint, if not advanced multipoint, but what about the consumer headphones from your favorite brick and mortar stores or online retailers? Here are some of my favorite headphones and earbuds with multipoint support listed alphabetically.
Anker Soundcore Life Q35: Not the most premium headset, the Life Q35 will be worthwhile for someone looking for incredible battery life, travel features, and immense customization without breaking the bank.
Bose Noise Canceling Headphones 700: If you want a modern pair of noise canceling headphones with nearly perfect touch controls go with Bose. The sound quality is spot-on and accurately reproduces music as it was intended to be heard.
Jabra Elite 75t and Jabra Elite Active 75t: These durable, portable earbuds are a great value because Jabra released a firmware update that added noise canceling capabilities to each headset. Sure, the ANC isn't great, or even very good, but it's nice to have in a pinch. As you might surmise, the Elite Active 75t earbuds are for athletes and feature an IP57 rating.
Jabra Elite 85h: Many of Jabra's professional Bluetooth headsets offer multipoint support, but the Elite 85h is an excellent all-purpose pair of noise canceling headphones that supports simultaneous connections. Another unique feature of the Elite 85h is its water-resistant coating, so you don't have to worry about getting a little sweaty on hot days.
Jabra Elite 85t: Jabra's noise canceling true wireless earbuds are great for listeners who don't want to default to the Apple AirPods Pro. You can stream over SBC or AAC, but aptX isn't supported, which is unfortunate for some Android users. Sound quality is fine for casual listening, but you may want to reduce the bass and treble loudness for a more accurate representation of your favorite songs.
JBL Live 650BTNC: Smart noise canceling headphones that bring an engaging bass-centric sound to your ears: a great everyday headphone.
LG TONE Flex XL7: This headset is a big step up from the Tone Style SL5 as it features Google Assistant integration and Meridian Audio technology which facilitates a neutral-leaning sound signature.
LG TONE Style SL5: If you're looking for a great pair of budget neckband earbuds, look no further than these 'buds. The retractable earbud mechanism is a nice touch and the sound quality is great for a sub-$100 headset.
Microsoft Surface Headphones 2: Microsoft's sleek headset hit a homerun when it comes to multipoint performance. You can easily operate both devices without a hitch. Noise canceling is quite good, and the gesture controls on the side of the ear cup are reliable.
Phiaton Legacy 900: For a brand with little clout among the mainstream audio community, Phiaton released some great active noise canceling headphones. The Legacy 900's Bluetooth multipoint functionality is reliable, and rivals that of the Microsoft Surface Headphones 2.
Plantronics Voyager 6200 UC: This is a work-oriented headset but features a sleek enough design that you can pull of wearing it around the city. It includes a magnetic charging dock, a nice zippered carrying case, and is supremely comfortable. For anyone interested, here's a more extensive list of multipoint Plantronics (now Poly) headsets.
Sennheiser HD 450BT: Sennheiser's mid-tier noise canceling headphones deliver accurate audio quality and a stylish design. You can adjust the sound profile in the mobile app. If you don't need ANC and want something with a bit less clamping force, consider the Sennheiser HD 350BT instead.
Sennheiser MOMENTUM 3: These stylish noise canceling headphones are the cream of the crop when it comes to construction quality. If you care about style and sound quality, get these.
Sennheiser PXC 550-II: These headphones support Bluetooth multipoint but the functionality is limited. Notifications from the secondary source device weren't always pushed through to the headset if I was streaming a video on a primary source device.
Shure AONIC 50: Shure's headset executes multipoint connectivity really well, and doesn't freeze up or drop connection when switching between devices. This is one of our favorite noise canceling headsets, because of its comfort, sound quality, and ANC performance.
Sony WH-1000XM4: Sony's flagship noise canceling headphones are the best you can buy. They do everything exceptionally well and are comfortable for extended hours of wear.
Multipoint's presence may become more salient with the rise of Bluetooth LE Audio and the LC3 codec, but until then, we'll be sure to mention in our reviews when a device supports this handy connectivity mechanism.
Frequently asked questions