All products featured are independently chosen by us. However, SoundGuys may receive a commission on orders placed through its retail links. See our ethics statement.
Cheap headphones are worth it
You can get good value by paying for it, but sometimes it pays to cheap out.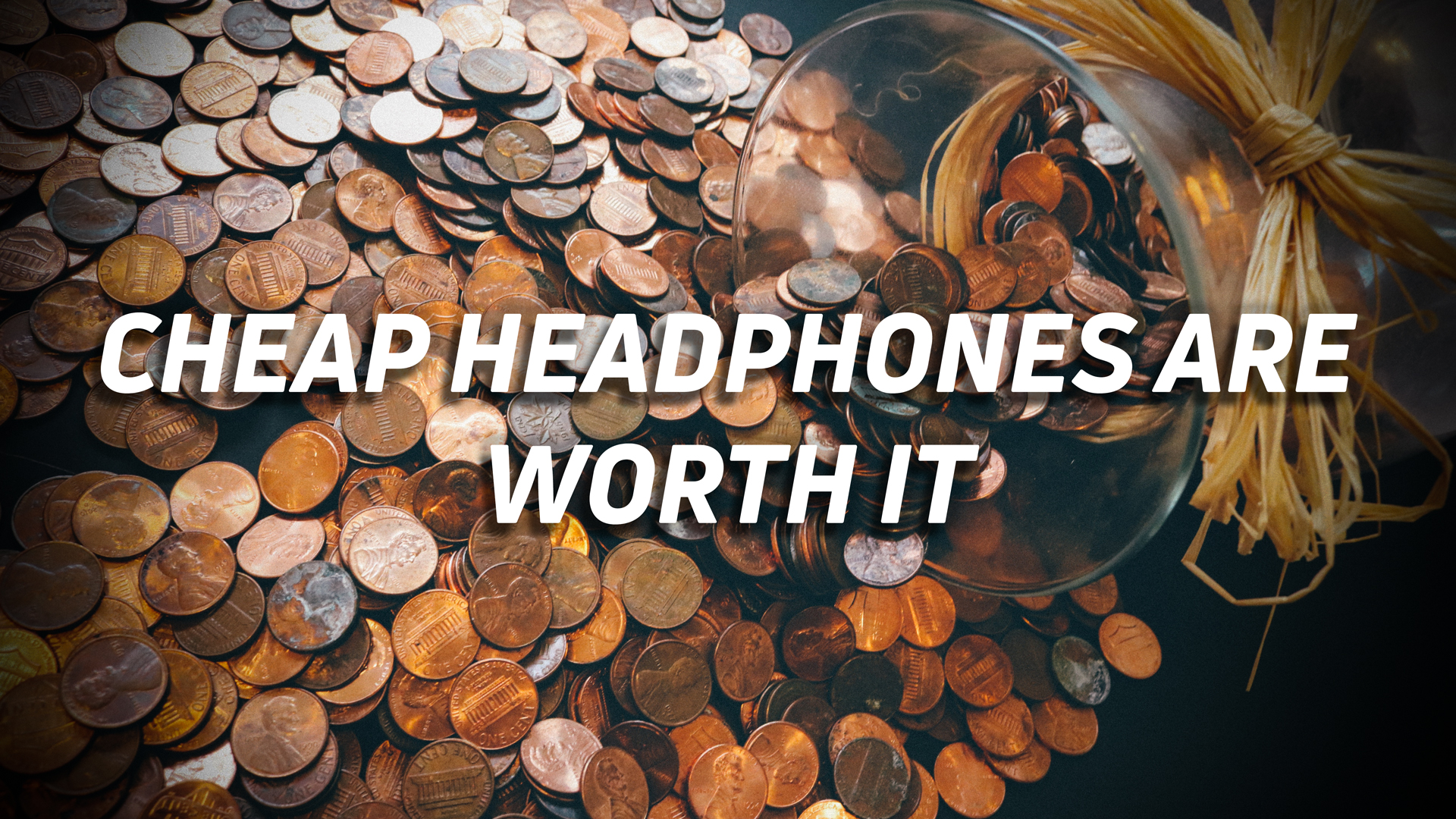 If you're shopping around for headphones, you've probably asked yourself: "why the heck are all the best headphones so expensive?" Despite being the author of our piece arguing the opposite, I'm here to tell you that it's okay to forget about expensive headphones and aim for something a little cheaper.
Though it can be very difficult to tell when standing in the store, expensive doesn't always mean good, nor does price reflect how big (or small) a difference there is to the cheap stuff. Remember, the goal here is to find something you're happy with, not something to marry. Sometimes, a set of cheap headphones can help you find the last ones you'll ever buy.
"Cheap" doesn't mean "bad" all the time
Spending money is hard nowadays, but it's never been easier to spend it wisely.
Most people tend to buy cheap headphones because they're not really able (or willing) to shell out a few extra bucks for something else. After all, there's no point in spending more when it's probably going to break in a few months anyway. Others may realize they don't need expensive cans if they only listen to podcasts. Some people also just don't care about high-end audio quality—the cheapest buds you can get are much better than they used to be, after all.
We're not going to sit here and say you're wrong for avoiding more expensive headphones, but it is worth considering if our preconceptions are even true.
There are exceptions to almost every rule… and that's especially true for headphones. If you've been reading SoundGuys for a long time now, you may have noticed there isn't a strong correlation between price and a "desirable" frequency response, and we're not the only ones to note that. Some $300 USD headphones sound better than $1,000 USD ones, and some $20 USD headphones sound better than $100 USD ones. Price doesn't mean performance.
Break yourself of the habit of looking for the 'best
Truth be told, even "bad" headphones are pretty okay nowadays, thanks to endless research and manufacturing upgrades. Truly terrible audio quality is more an aberration than the norm, and this more level playing field is driving people toward the less expensive options on the market. The difference between "okay" and "great" is also a lot closer than it ever has been, so it's probably not always worth chasing sound quality. If someone's telling you a well-regarded set of headphones or in-ears is garbage, find another opinion.
Basically, it's important to break the bad habit of looking for the "best" thing to buy, and start thinking about what the "right" thing to buy is.
What do you actually need?
To cut down the price of the headphones you buy, think about what features really matter to you. Features like active noise canceling (ANC), transparency modes, Bluetooth multipoint, and even additional audio codecs can bring with them a pretty remarkable increase in price. If you're just looking for something simple you can stick in your ears and play some music with, how many bells and whistles do you really need? Not want, but need. Sure, Spatial Audio sounds like it'd be great, but trust me when I tell you that nobody needs it.
Make a list
Bust out the pen and paper, it's time to get thinking about what you actually want.
Go ahead, make a list. Sit down, and think about what things would actually bother you if they were missing from your next headphones—don't you dare write down "balanced sound." I mean honest-to-God features you'd want that have nothing to do with the headphones or earphones making noises. When you're done: cross off "spatial audio" of any kind, change the price to a range of prices you'd be okay paying, and if the word "AirPods" is anywhere on there throw the list out and start over.
I'm serious. If you're starting this exercise with a particular product in mind, there's probably nothing anyone can say to change your mind. It's useful to look to other products as a comparison, but writing down that you want "AirPods" limits your pool to three products, and none of them are cheap.
Think about how you actually use headphones
Athletes, it's worth paying extra for some kind of IP rating that denotes water resistance.
Are you a klutz, or do you lose things easily? Then don't buy true wireless earphones! It may seem a little patronizing to say, but if you know that you have a personality trait that makes owning a particular thing more of a risk than a benefit: don't roll the dice. They're just not that good for people who don't have ears conducive to their fit, or those who are prone to losing little things. They're also not cheap over the long run, as replacing them every two years adds up fast.
If you work out, upgrade water resistance from "nice to have" to "need to have" on your list. Additionally, you may want to look more for in-ears with ear hooks rather than any of the million TicTac lookalike earphones out there that can fall out or go flying at the shake of a head. Manage your risks, and address your needs.
If this is a likely sight at your home, don't get expensive headphones.
Honestly assessing your needs is just as important for headphones as earbuds, too. If you have children running about, maybe don't spend a ton of money on headphones you can't afford to replace. Your lifestyle should have a much bigger impact on what headphones you buy than any review. And you can trust me on that: SoundGuys is one of the most-read headphone review sites out there.
People who don't sit on a bus or train every day (or work in a crowded office) may find headphones without ANC just fine, actually. If a transparency mode is attractive, consider how difficult it would be to just take your headphones off when you want to hear what's going on around you.
Your lifestyle will have a much bigger impact on what models of headphones you buy than a review.
If you don't consider yourself a golden-eared music snob of the highest order, something that sounds fine is good enough. You will probably have trouble noticing a difference between the aptX Bluetooth codec and the default SBC. Most people are far more used to lesser audio quality than they'd like to admit—again, nowadays even the bad stuff isn't truly terrible. A product like the JLab GO Air POP is dirt cheap and… really quite alright for most people.
You may be better off with wired headphones
Speaking of Bluetooth, it's striking how even in 2022, the wireless standard is often straight-up annoying to use. Whether you're having difficulty pairing, your music starts skipping as soon as your phone is in your pocket, or you run into any of the other roughly one million little things that can negatively impact your experience: it's easy to understand why you may not want Bluetooth headphones. If you're among the lucky few with devices that have a headphone jack, the proposition of something that won't drop connection or need recharging is pretty attractive. Batteries aren't just bad for your wallet, they're bad for the environment, too.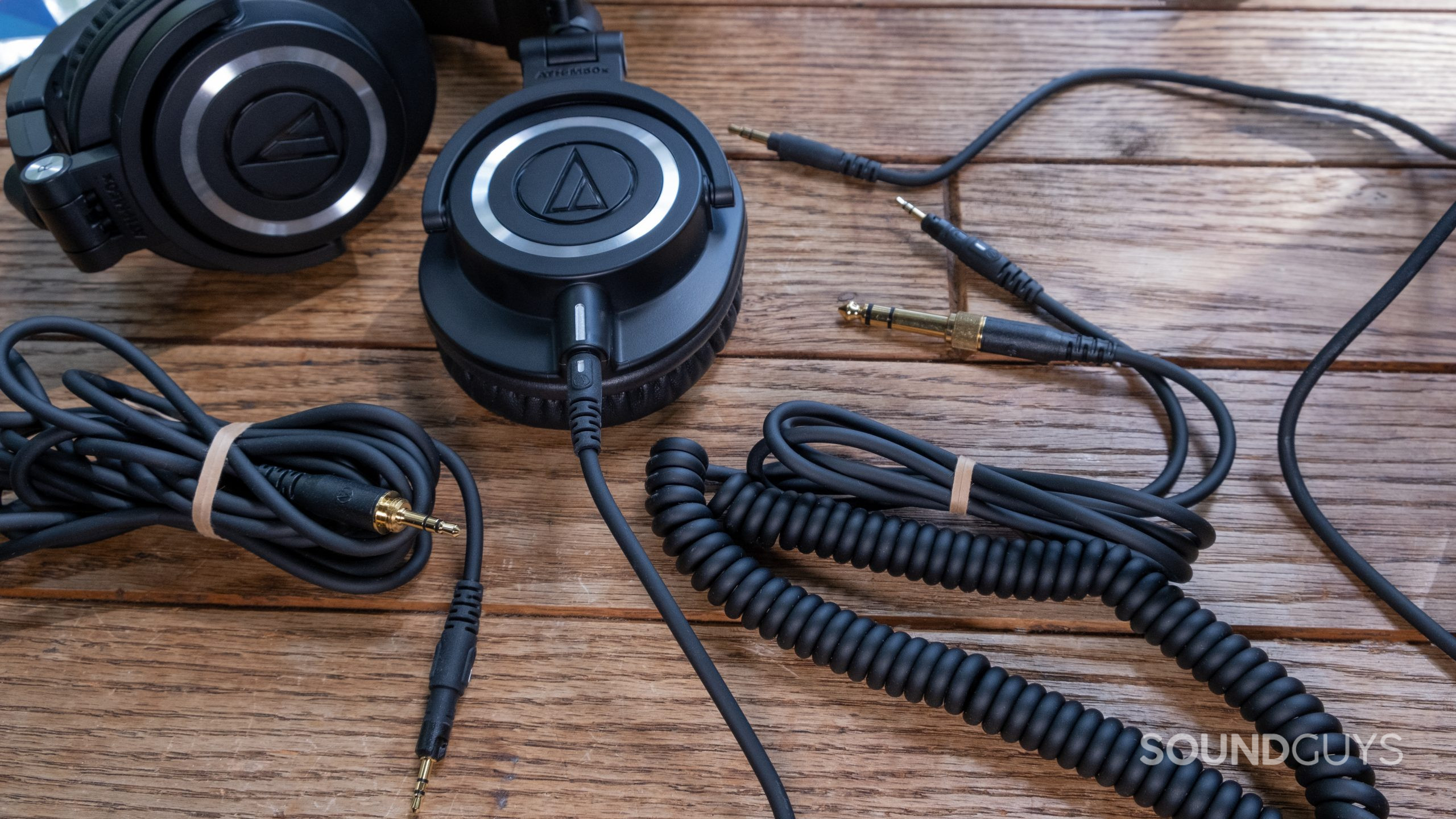 Wires may appear to be bulky and inconvenient, but in the right situation they're perfectly fine.
Of course, jettisoning Bluetooth is no guarantee of a low price, but it's not hard to find a sub-$100 USD wired headset that sounds excellent. The JBL Quantum 50, the Grado SR60x, the KZ ZSN Pro X—there are tons of good-sounding wired audio products and you don't need to drop a chunk of change to get them.
Don't be afraid to buy what you want
Once you've broken yourself of the habit of "looking for the best" or just buying based on scores, the task of finding headphones becomes much easier. While it may sound a little messed up for a headphone review site to say this: stop focusing on scores so much. They can be a good indicator of whether or not other people like a thing, but they're a pretty poor metric for how you, personally may like something.
Nobody said your next pair of headphones have to be your last.
Despite how badly we scored the Sony LinkBuds and the Samsung Galaxy Buds Live, people who want earbuds that don't seal the ears love them. They're not wrong for feeling this way, it's just that their needs differ from most people's—and that's perfectly fine. What's important is that you're honest with yourself and do the work to find the things you need.
Once you stop second-guessing and mash the buy button, you'll be much further along the path of finding your best audio products. Having a lot of choices can be paralyzing, but nobody said your next headphones absolutely have to be your last. It's okay to make mistakes. It's okay to get something that doesn't last you forever if it helps you find the thing you really want! Cheap headphones are worth it.