All products featured are independently chosen by us. However, SoundGuys may receive a commission on orders placed through its retail links. See our ethics statement.
The future of Bluetooth audio: Major changes coming later this year
Higher quality music, lower latency, and multi-channel speakers are the likely features of a next-gen Bluetooth audio architecture.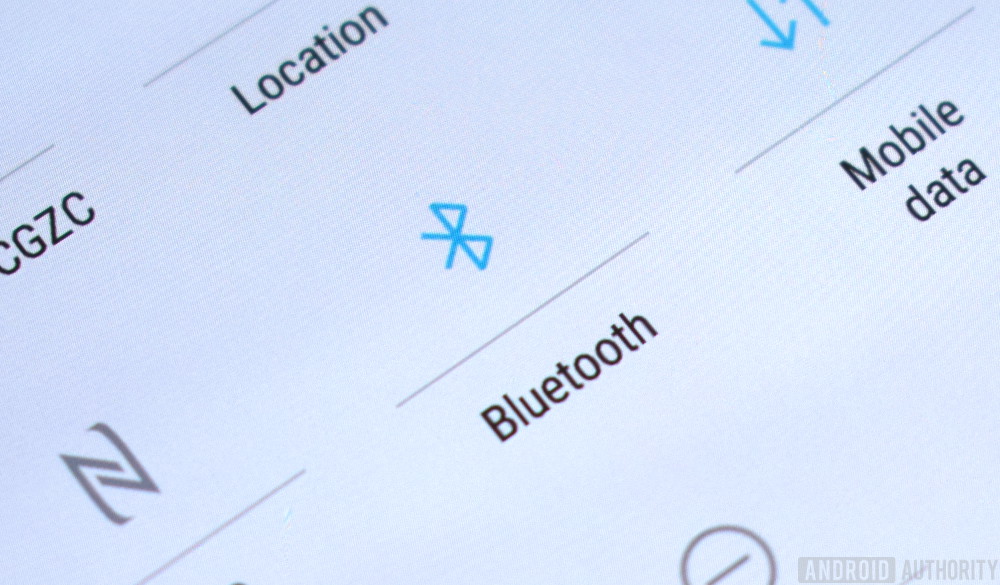 The latest official market update report from Bluetooth SIG contains a number of interesting snippets and projections about the growing state of various Bluetooth markets, from automotive to your smart home. One particularly interesting segment in the data relates to wireless audio, a growing trend that relies heavily on the Bluetooth connectivity of our smartphones.
According to the report, 9 out of 10 speakers will ship with Bluetooth functionality by 2023. More importantly, 50 percent of headphones sold today are Bluetooth equipped. The tipping point into a world where wireless audio makes up the majority is imminent. To talk more about these trends, we spoke with Bluetooth SIG's Senior Director of Market Development, Chuck Sabin.
Sabin explains that there's also an important distinction to be made between cheap headphones shipping with smartphones, which are predominantly wired, and personal purchases. "Most phones that are shipped and sold every year include some sort of wired headset with them", he explains, "so overall shipments of wired headset are often included as part of some other purchase. But when it comes to personal purchase choice, the choice of choosing a wireless headset is coming at the expense of a wired headset." Over half of aftermarket purchases are now wireless and this trend appears across virtually all price segments, bar at ultra-low costs.
Over half of personal headphone purchases are now wireless
However, those familiar with the origins of Bluetooth audio will remember that the original specification wasn't designed to accommodate the growing quality, latency, and feature requirements of the modern wireless audio market. Third-party Bluetooth codecs, like aptX and LDAC, have popped up to fill in the gaps. However, what's really needed is a revamp to the Bluetooth audio core. According to Chuck Sabin, "some very interesting things are coming down the pipeline, as far as the architecture is concerned."
New Bluetooth audio architecture coming H2 '19
A new core audio architecture announcement is coming our way in the next few months. Details are yet to be finalized, but Sabin provided a comprehensive overview of some of the new features that should be heading our way.
First up, the new architecture sports a more efficient codec boasting higher quality playback. Although, we don't yet know how this compares to other codecs currently on the market. Latency will also fall substantially to a point where it shouldn't be noticeable. We'll have to see how this affects quality. This is a much-needed improvement if Bluetooth audio is to take over the gaming headset market.
Higher quality, lower latency, and multi-channel are the flagship features of next-gen Bluetooth audio
The new audio architecture is also said to support a wide range of new features for a variety of devices. True wireless support caters for the growth in fully wireless earbuds. Multi-channel audio comes to speakers, enabling Bluetooth speakers to invade the home cinema space. The group is also looking at broadcast audio capabilities so that headsets and hearing aids can plug into the desired Bluetooth channel. This could be TV audio in a bar, the music at a concert, or in the future even tailored flight announcements at airports.
The drawback is that the new architecture will only be available on future devices that support it. A good way to think of this is like the transition to Bluetooth Low Energy. Backward compatibility was retained, and, eventually, multi-mode devices became commonplace in the market. The new audio architecture will take time to see mass adoption, but it won't break or segment Bluetooth audio noticeably from a consumer perspective. That's essential given the increasingly fragmented third-party codec market.
A Bluetooth audio takeover in 2020?
Of course, an announcement later this year suggests we won't see the first products sporting a next-gen Bluetooth audio architecture until sometime in 2020. It's also likely that this first generation of new products will come at a price premium, at least until low-cost multi-architecture chips hit the market further down the line. Still, the new capabilities could spur further adoption of wireless audio products.
The fitness earbud market is full of wireless audio products, but gaming is a niche that could be ripe for tackling once low-latency capabilities are in place. Similarly, multi-speaker setups for home cinema, multi-room, and automotive markets are full of potential. Not forgetting that broadcast audio capabilities would be a boon for the hearing aid market and could revolutionize the way we use headphones to tune into the world around us. Oh, and true wireless earbuds won't have to rely on proprietary chipsets from third parties either, which will reduce their cost.
Bluetooth audio is only going to keep growing and we could be on the cusp of another major wireless revolution in 2020 and beyond.