Buy at Amazon
Etymotic Research might not be a brand you'll find at your local Best Buy, but their name still carries weight in the audio community. More than the likes of Beats and Bose. The company has been making some of the most accurate earphones for decades. Fun fact: the original ER4's were released in 1991 (the same year I was born), which makes it a millennial too. But I digress. The newest pair of in-ears, dubbed the ER4SR, aims to provide that same accurate sound that so many people love. With the words "studio reference" (SR) in the name, how do they sound? More importantly, who are they for and should you buy them?
What's Inside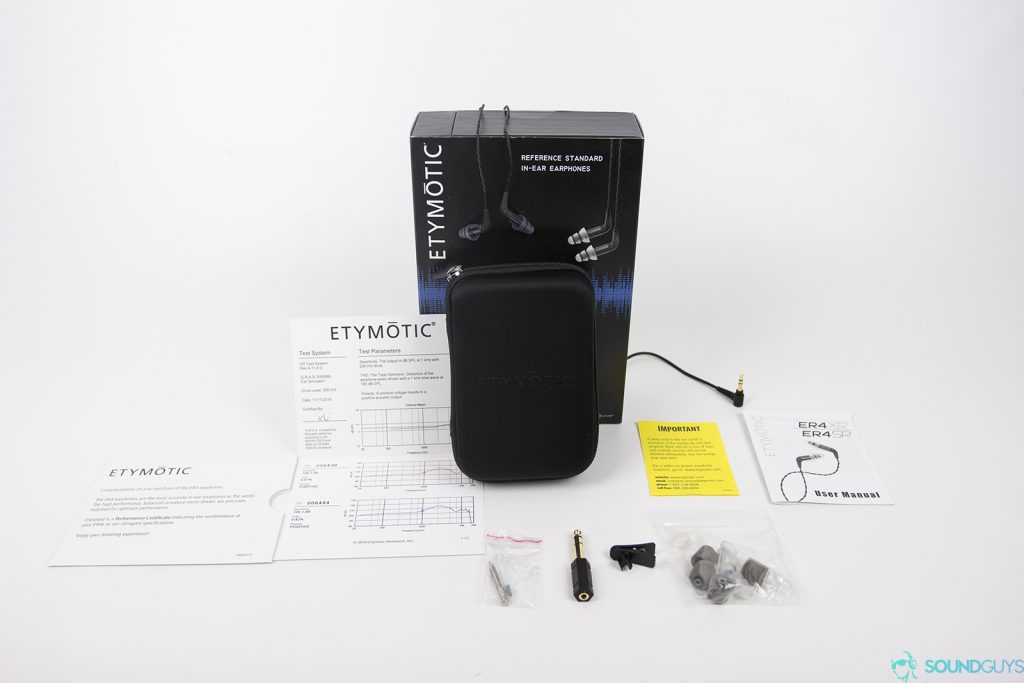 In the box you'll get the headphones, nice hardshell carrying case, the user manual, cable clip, filter removal tools and extra filters, and 6 extra pairs of ear tips (some foam and some triple flange). You'll also get a certificate of performance that gives you all kinds of information about your headphones including frequency graphs, total harmonic distortion, and sensitivity. Someone at Etymotic also hand signed the test certificate so you can be confident that it met their standards before being shipped out to you.
Build & Design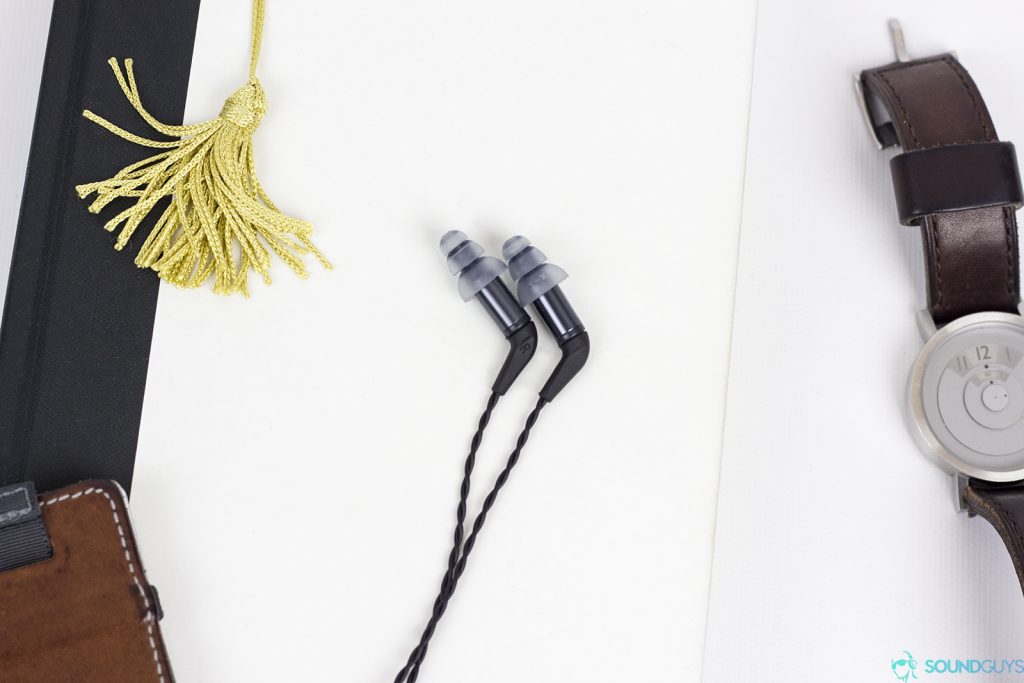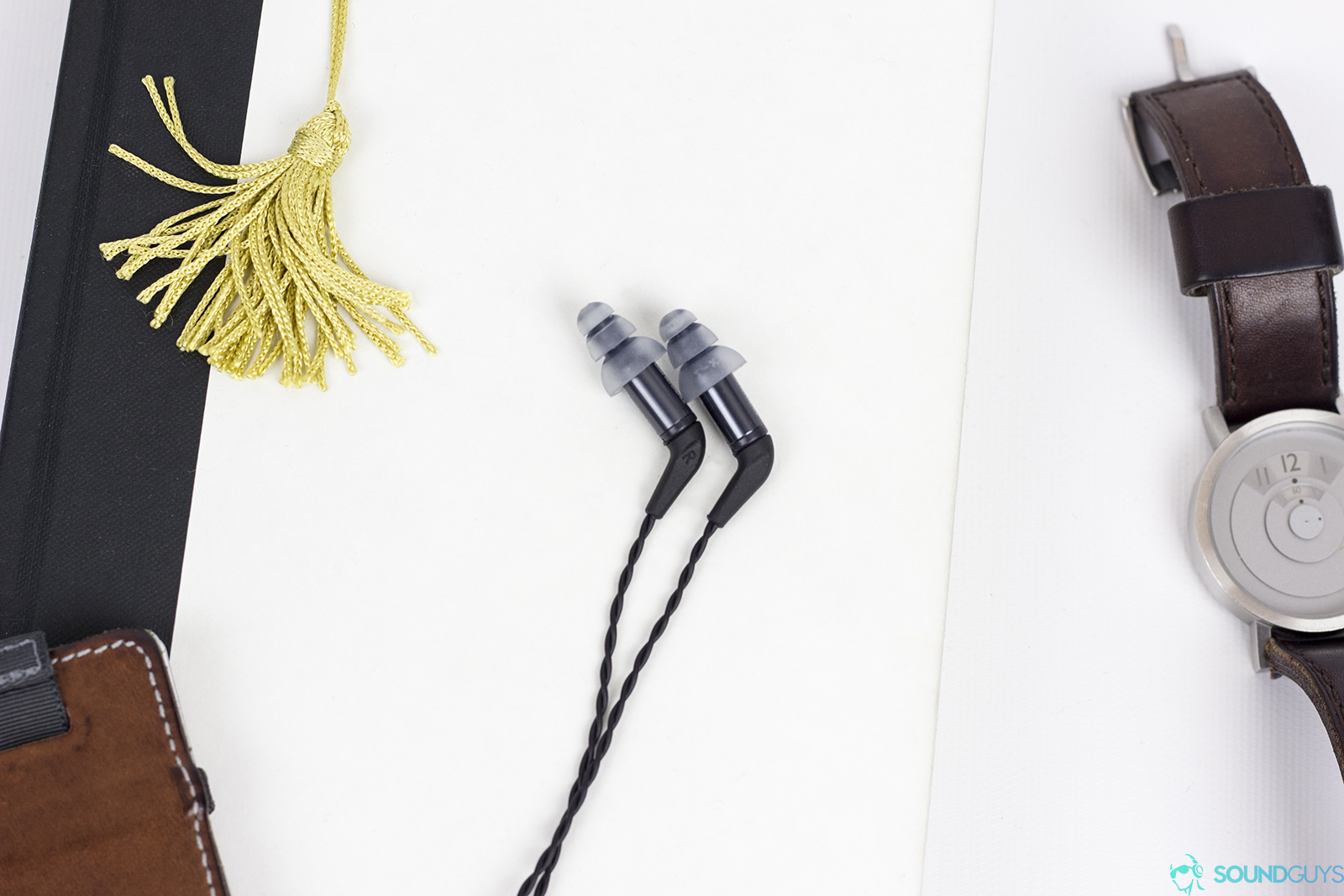 These are true in-ears, so if you don't like putting things in your ears these might not be for you. But if you can get past that you'll get some really good noise isolation, and that's especially true with the ER4SR. The slim housing lets you wear these comfortably so you can aim sound straight down your ear canal and with the right ear tips, you won't hear much outside noise when playing music.
The housing is made of a smooth aluminum so they're durable enough to be tossed in your pocket without getting beat up, but just in case that's not your style it does come with a nice hardshell carrying case so you can keep your investment protected. The aluminum build is also super handy when removing filters or cleaning the stem, as it's less likely to break when compared to the plastic of the previous version. The audio cable is about 5 feet long and feels nice and sturdy all the way up to the Y-split. From here to the tips the earphones have a thin braided cable that doesn't feel quite as durable, but definitely looks nice and held up to the stress of everyday use.
You can also replace the cable if it ever gets broken or worn down thanks to new MMCX connectors. Wearing these will take some getting used to if you're not used to IEM's because they do get pretty deep, but once you get it right they're actually very light and comfortable. You can wear them either over or under the ear depending on what's more comfortable for you. Both work fine but I find that wearing them over the ear makes them feel more secure.
Connection
These connect to your devices via a 3.5mm jack, but they also come with a ¼" adapter if you need to plug in to higher end audio equipment. As we previously mentioned, the 'buds can pop off via MMCX connectors and you can purchase another cable for $49 from their website.
Sound Quality
It's worth mentioning that these are 45 Ohms headphones so while I had no issues playing music from mobile devices, they do benefit nicely from a decent amp. At first listen these sound, for lack of a better way to say it, boring. But after really listening for a while you begin to really appreciate this brand of flatness and I ended up really enjoying these.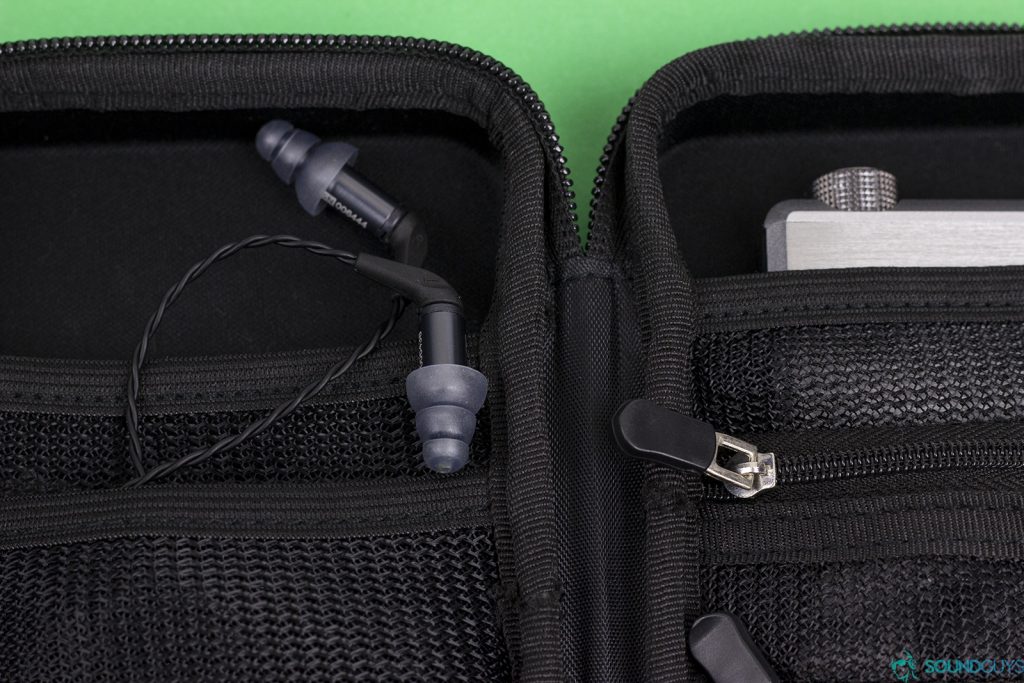 Lows
The SR in the name stands for studio reference, which means these sound about as flat as it gets. It's definitely a particular kind of sound and while I personally love it (hence the sound quality score), your mileage may vary. Bass kicks in "L.E.S" by Childish Gambino are there, but that's about as much as you can say about them. There's no real umph, which to be fair isn't the point of accurate headphones.
Mids
Vocals are also nicely blended in with the instruments in the mid-range, but there is a very slight bump just to give them a little extra push. But just like the bass, these sound pretty flat. Great for my kind of work, but if you're just listening casually these might not do it for you.
Highs
Unlike other headphones I've reviewed, these don't claim to go up to 20kHz. Instead they drop off at about 16-17kHz and you can tell. Cymbals and hi-hats sound nice and detailed, without ever becoming harsh. I personally found these great for listening to Jazz. The brushes in "Festive Minor" by Chet Baker have a beautiful amount of detail. You can hear the bristles hitting the snare drum if you listen closely enough.
Conclusion
If you listen to bass heavy music these are going to let you down for sure. That said, I found that the accuracy and detail were perfect for Jazz. I've been to a good amount of live shows and these make it sound like you're sitting front and center. However, when it comes down to it these are not for everyone. Though I prefer a flat sound, I'm aware that I'm in the minority which is what makes these hard to recommend for normal consumers. You're going to want a pair of reference headphones like these mainly when it comes to audio production or mixing (or if you're just curious to hear your favorite songs with very little embellishment).
In other words, if you want professional level accuracy these are great. I used these to make my last video and it turned out to be my favorite video that I've done in terms of how the audio came out. That said these aren't what I'd call "cheap". Still, at $349 they're not nearly as expensive as some other IEM's out there. If you're ready to take your audio game up to the next level Etymotic is again in the conversation of "best IEM's" with the ER4SR.
Buy Now
Etymotic Research ER4SR Studio Reference In-Ear Monitors
ER4SR is Etymotic's new reference standard in-ear monitor for those who demand nothing less than the highest fidelity. The next generation of our long revered flagship earphone, the ER4S, the ER4SR delivers increased accuracy with greater sound output, or sensitivity. Like its predecessor, the ER4SR channels are matched to within an industry-leading 1dB across frequencies from 100Hz to 10kHz. The new ER4SR incorporates a sleek, anodized and laser-etched aluminum body and reinforced user-replaceable detachable cable. The ER4SR is a must have for discerning engineers, audiophiles, and consumers wanting the most accurate in-ear monitor available.