All products featured are independently chosen by us. However, SoundGuys may receive a commission on orders placed through its retail links. See our ethics statement.
What is Apple doing with Beats?
It's been two years too long.
Since its creation in 2006, Beats by Dre has put out many different consumer audio products, from speakers to over-ear headphones to true wireless earbuds. Apple purchased Beats by Dre in 2014, so let's take a look at what they've been doing with the company since then.
Editor's note: This article was updated on August 31, 2020, to include the Apple Beats Powerbeats, Apple Beats Powerbeats Pro, and Beats Solo Pro.
Since the acquisition
If you're not up to date with everything that led up to the purchase of Beats by Dre, we did an explainer piece that you can read here. In short, Apple bought the company back in 2014 for over $3 billion. Apple released a few Beats products after its inception, but then went a few years without releasing anything.
The latest Beats product is the Beats Powerbeats, which are the wireless budget alternative to the Beats Powerbeats Pro. The Powerbeats are almost exactly the same as the Powerbeats Pro, just with a cheaper price tag and a neckband wire. Apple also released the Beats Solo Pro in 2019. These are over-ear headphones with active noise canceling. The Beats lineup could still use a waterproof speaker, but it seems they've put a hold on manufacturing speakers for the time being.
They forgot about Dre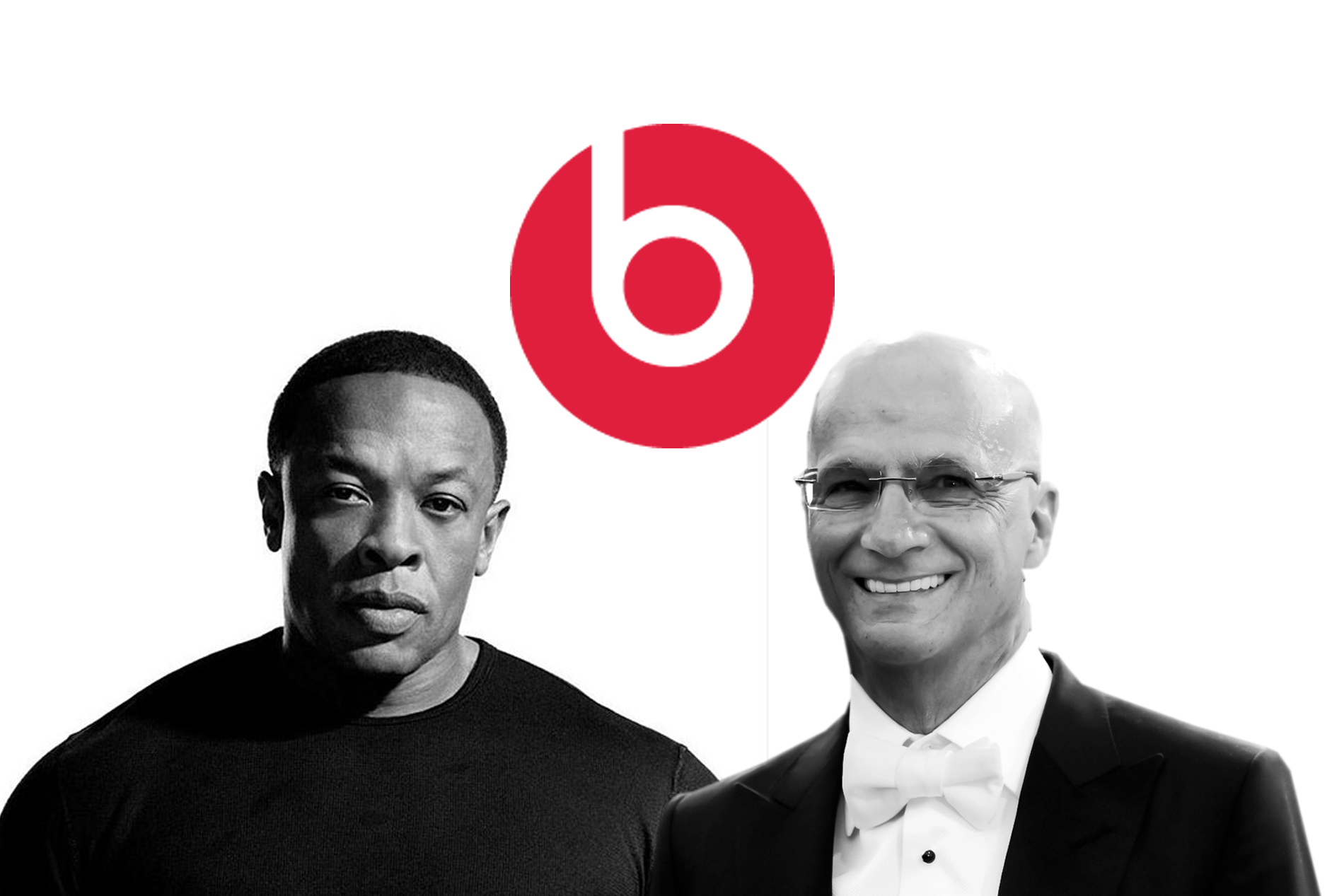 Dr. Dre and Jimmy Iovine, co-founders of Beats by Dre.
When Apple bought Beats by Dre it also brought two of the most prominent figures in the music industry onto the payroll. Dr. Dre and Jimmy Iovine are legends in their own rights, and when Apple decided to convert the Beats Music streaming service into Apple Music, these two no doubt had a fair amount of input.
Dr. Dre's video series was pulled due to explicit content
In 2018, Jimmy Iovine left Beats to assume a consulting role within Apple, and Dr. Dre has been nowhere to be seen. The video series he was making for Apple TV was shelved before it aired due to explicit content. Aside from that, he's been keeping a surprisingly low profile even by Dr. Dre standards. It seems weird that years later the person who the brand is named after is so quiet. What's going on with Dre?
Ditching the headphone jack and the introduction of wireless
We're on the record as saying that ditching the headphone jack was a bad idea, but I understand why Apple did it even if I don't agree with the reason.
Apple bought the most popular audio brand in the world, and removing the headphone jack from one of the most popular phones in the world ensures that when people buy wireless headphones they're going to be putting even more money into Apple's wallet. The iPhone 7 was the first headphone jack-less phone and after spending an hour on stage talking about the wireless future, it only made sense for the company to release a few wireless options to jumpstart the transition. Although Bluetooth doesn't hold a candle to wired audio, wireless and true wireless earbuds really are all the rage nowadays, and there are some very good options, including the Beats Powerbeats and Beats Powerbeats Pro.
When Apple released the iPhone 7, they also released the AirPods, BeatsX, Powerbeats3, and Solo3 Wireless headphones.
Apple tried to solve some of the more problematic Bluetooth issues with the W1 chip, which allowed for easy integration with iOS devices, and then again with the H1 chip, which further improved this integration.
Are they replacing Beats with AirPods?
Considering Apple has made millions of dollars from Beats products, no, they are not replacing Beats with anything. That being said, Apple seems to be aware of the bad reputation Beats has in the audio community and is trying to distance themselves from it. The general consumer might not care about sound quality, but if they want to convince the world that their new audio products have great sound then Beats is only holding them back. This is due mainly to the way the Beats sound signature overemphasizes bass frequencies, causing reduced clarity in vocals and other higher-frequency sounds.