All products featured are independently chosen by us. However, SoundGuys may receive a commission on orders placed through its retail links. See our ethics statement.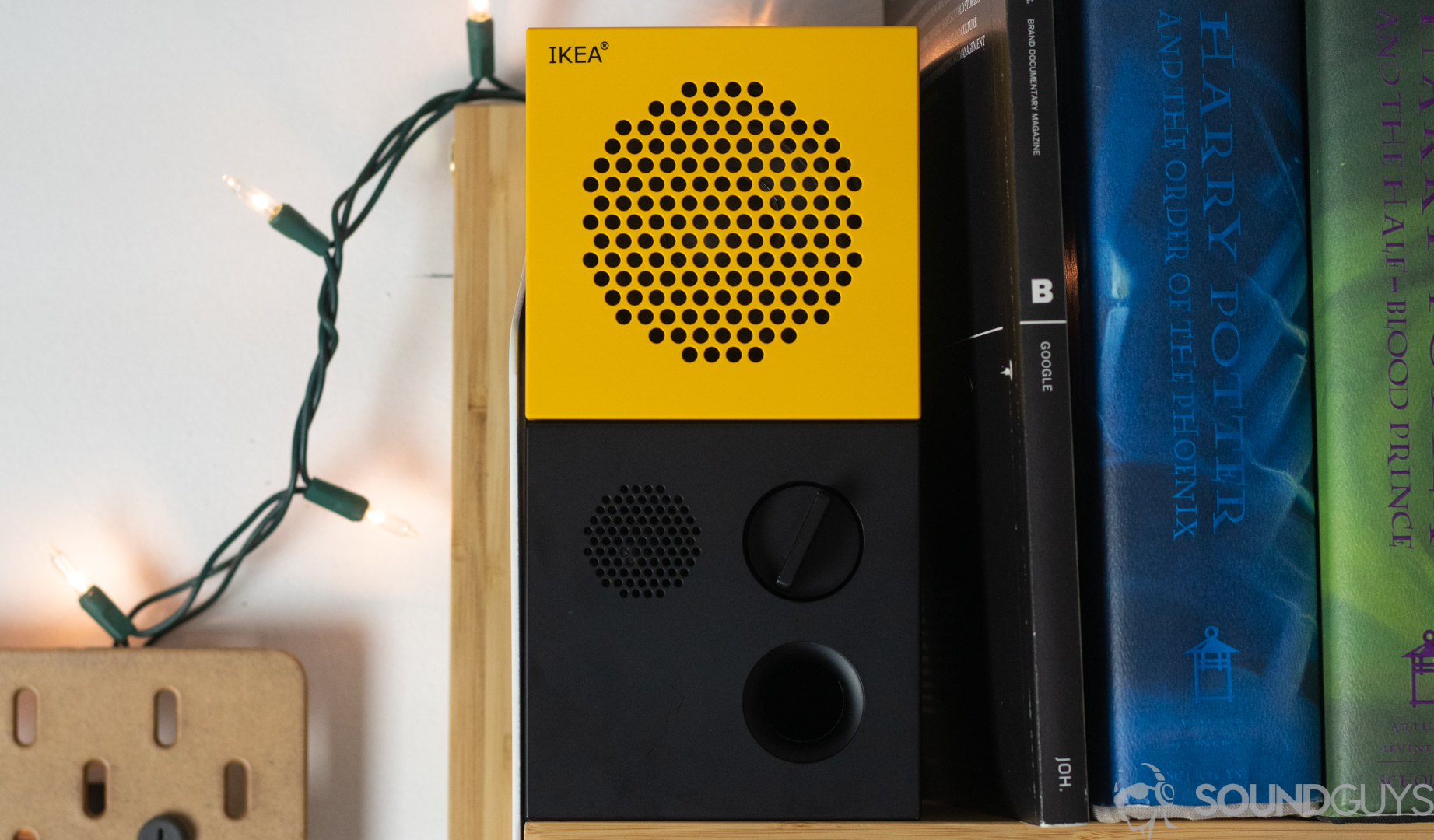 The bottom line
This speaker is no longer available, unless you're willing to scrounge around eBay. If you can find it, it's a nice little Bluetooth speaker for the price, but there are plenty of great alternatives to get today instead.
Frekvens
This speaker is no longer available, unless you're willing to scrounge around eBay. If you can find it, it's a nice little Bluetooth speaker for the price, but there are plenty of great alternatives to get today instead.
What we like
Price<br>
Decent sound quality in low end<br>
Design<br>
Modular<br>
What we don't like
No IP rating for if you decide to get the battery pack<br>
Not durable build quality<br>
Quality in the highs are inconsistent<br>
Expect a lag in audio when watching video<br>
No high quality codec support<br>
Rating Metric
Sound Quality
7.7
Durability / Build Quality
8.0
Design
8.0
Portability
6.0
Frekvens is Swedish for "frequency," which makes it a great name for the new speakers that Teenage Engineering announced in collaboration with IKEA. When it was first announced I was immediately drawn to the smaller and cheaper Portable speaker, but on my mission through my local IKEA my razor's edge focus became hazy, and I walked out with two speakers. The second Bluetooth speaker is what we're going to check out in this review: the modular Frekvens yellow speaker. This is discontinued, but you can still find it through aftermarket vendors.
Editor's note: this review was updated on April 27, 2021, to include a content menu, add context to the sound quality section, and address the item's discontinuation. 
Who's the Teenage Engineering x IKEA Frekvens Speaker for?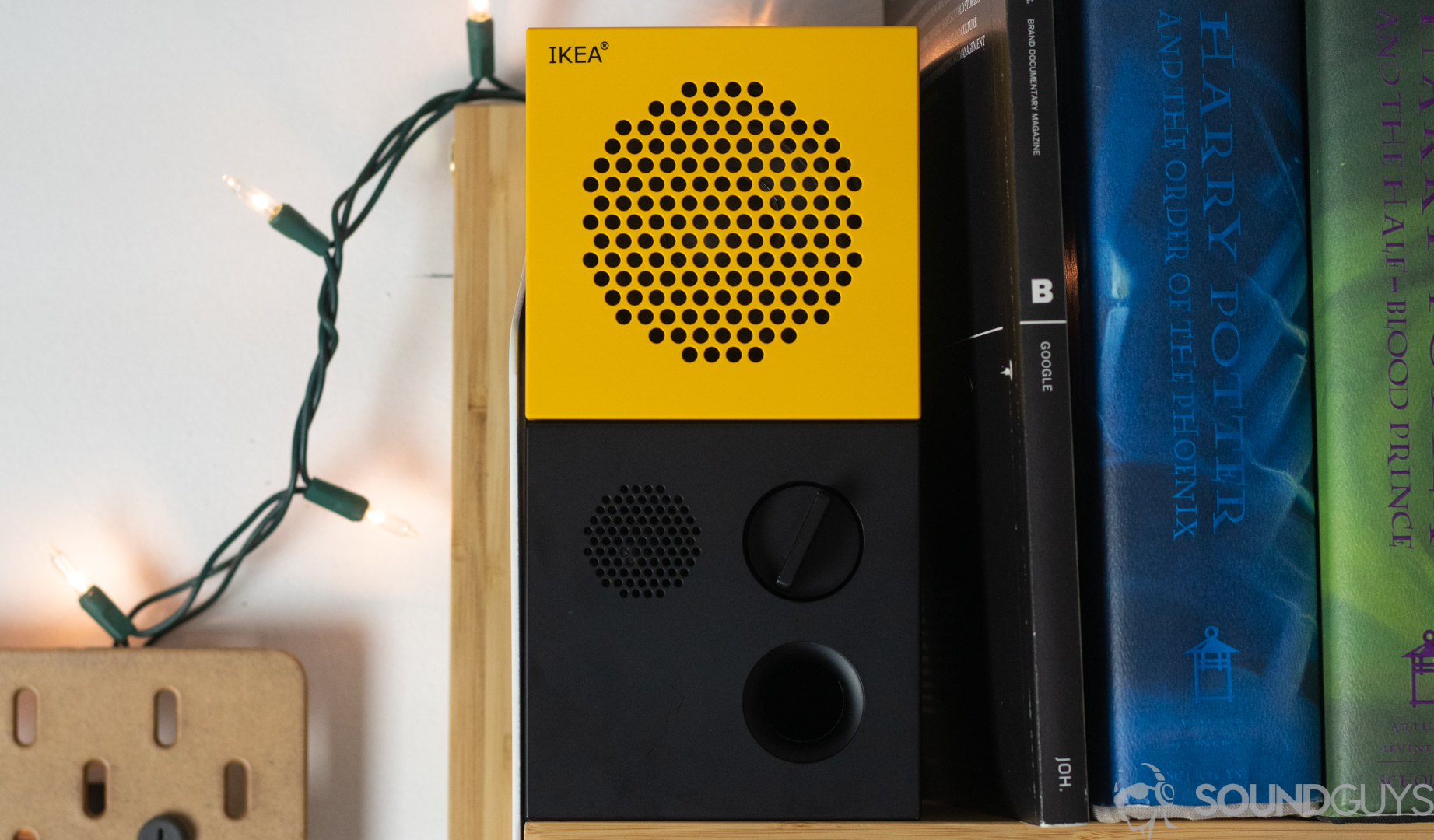 Aside from a multifunction button on the back of the speaker, the only control you get up front is the volume knob.
Like the smaller Portable Frekvens speaker,  fans of Teenage Engineering will love this. If you're already familiar with, and like the company, then everything in this collection will be very tempting to you.
Anyone looking for an interesting project. With the modular aspect of the speaker, anyone with access to a 3D printer can print accessories to stick onto the speaker in fun and quirky ways. Plus, you can build out a bigger overall system if you also get the subwoofer and lights that are also available at IKEA.
Anyone that just wants a simple speaker for their room or living room. If you don't get the battery that lets you carry it around, this is a solid speaker to just plug into a wall and leave it there. It looks nice, sounds good, and if we're being honest, it probably won't survive too long on a road trip anyway.
What's it like to use the Frekvens speaker?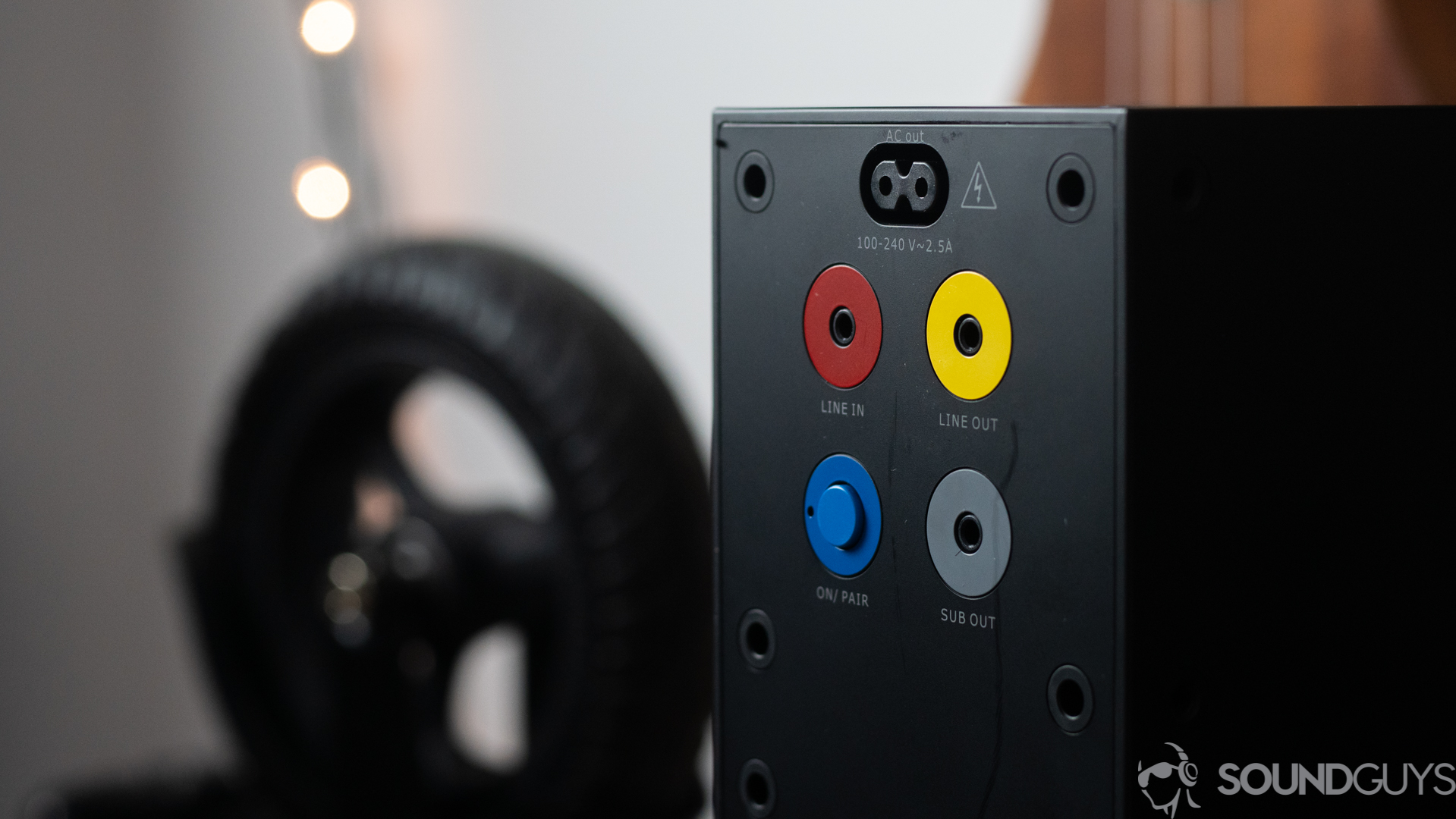 In a classic Teenage Engineering design choice the inputs and button on the back are encircled buy primary colors (except for the sub out which is grey).
I used the Frekvens speaker in its most basic configuration, which is to say I bought it, opened up the box, and plugged it in. There are a number of different ways to use this speaker; it's modular and can be attached to other speakers, a subwoofer, or even lights, and it's' portable if you buy the battery pack add-on. As I said, I didn't get any of that. Instead, we're looking at the standalone IKEA Frekvens speaker, which is pretty great for just $69.
Like the smaller Frekvens Portable speaker, this thing doesn't scream "premium build" which is why I like it. I'm sure that if I attached the included strap and bought a battery pack to bring this outside, it wouldn't last too long. It's lacking any kind of IP rating that would protect it from rain or dirt, and it's made entirely of cheap plastic. Sure, that means it's super lightweight—but it also means that it probably won't survive an accidental drop. At the very least, the plastic will get some serious scratches. Since all I did was set it up in a corner of my room and listen to music, I've had a pretty great experience.
The speaker can be a super minimal all-black box if you want it to be, or you can pop on the plastic yellow cover in order to add a bit of color (it also comes in red). On the front of the speaker is a black volume knob that looks exactly like the one found on the smaller Portable Frekvens speaker. On the back of the speaker are the inputs, outputs, and the power/pairing button. As a nice touch, each is surrounded by a bright primary color which is just the kind of fun design element you'd expect from Teenage Engineering. There's also an AC out towards the top so that you can connect the lights that IKEA was also selling in the collection.
Another key element of this speaker's design is that the entire thing is covered in small holes. This allows for the modularity of the system, so you can attach it to the sub or some lights while retaining the form of a piece you can pick up and move around. Teenage Engineering has been releasing downloaded plans so that you can 3D print your own accessories and attach them. Really, the options are endless if you have access to a 3D printer (or CNC mill).
How do you connect to the speaker?
Turning on the speaker requires just a single tap of the blue multifunction button. To enter pairing mode just hold it down until the small white LED light begins blinking rapidly.
Getting the speaker turned on is as easy as plugging in the included power cord. If you picked up a battery for some extra portability, then you need to just unscrew the small lid on the bottom to get access to where the battery goes. Once you've done that, just press the blue button on the back once in order to turn the speaker on.
Learn more: How do speakers work?
You can also hold it down in order to enter pairing mode. You can pair up to eight devices, but just like the smaller Portable speaker I found that switching between devices wasn't sophisticated at all. You'll need to enter the settings menu on your source devices every time in order to disconnect or reconnect. Once connected, I didn't have any problems with stutters or skips for the most part as long as I stayed within 10 meters. There was one occasion where my music began stuttering for some reason and I had to turn the speaker on and off. After that occasion, it didn't happen again, so I chalked it up to a fluke.
Thanks to a number of small holes located all over the speaker, the front grill can be easily snapped on. As can a number of other accessories.
If you're the type who likes to watch a lot of videos, then I have bad news for you. This thing has some seriously bad latency issues. The audio didn't sync up with YouTube videos at all. That said, you can always hardwire in an audio cable into the back and skip the Bluetooth lag altogether.
I did this a few times playing videos from my laptop and it obviously worked fine. Ah, the beauty of universal audio jacks. Again, the big deal with the Frekvens speaker is that it's modular. If you purchase more than one of these or even pair it up with the lights that are also available in the Frekvens collection, then you can really get your own mini light show going as well. It's capable of being chained up with up to seven other devices.
How does the Frekvens speaker sound?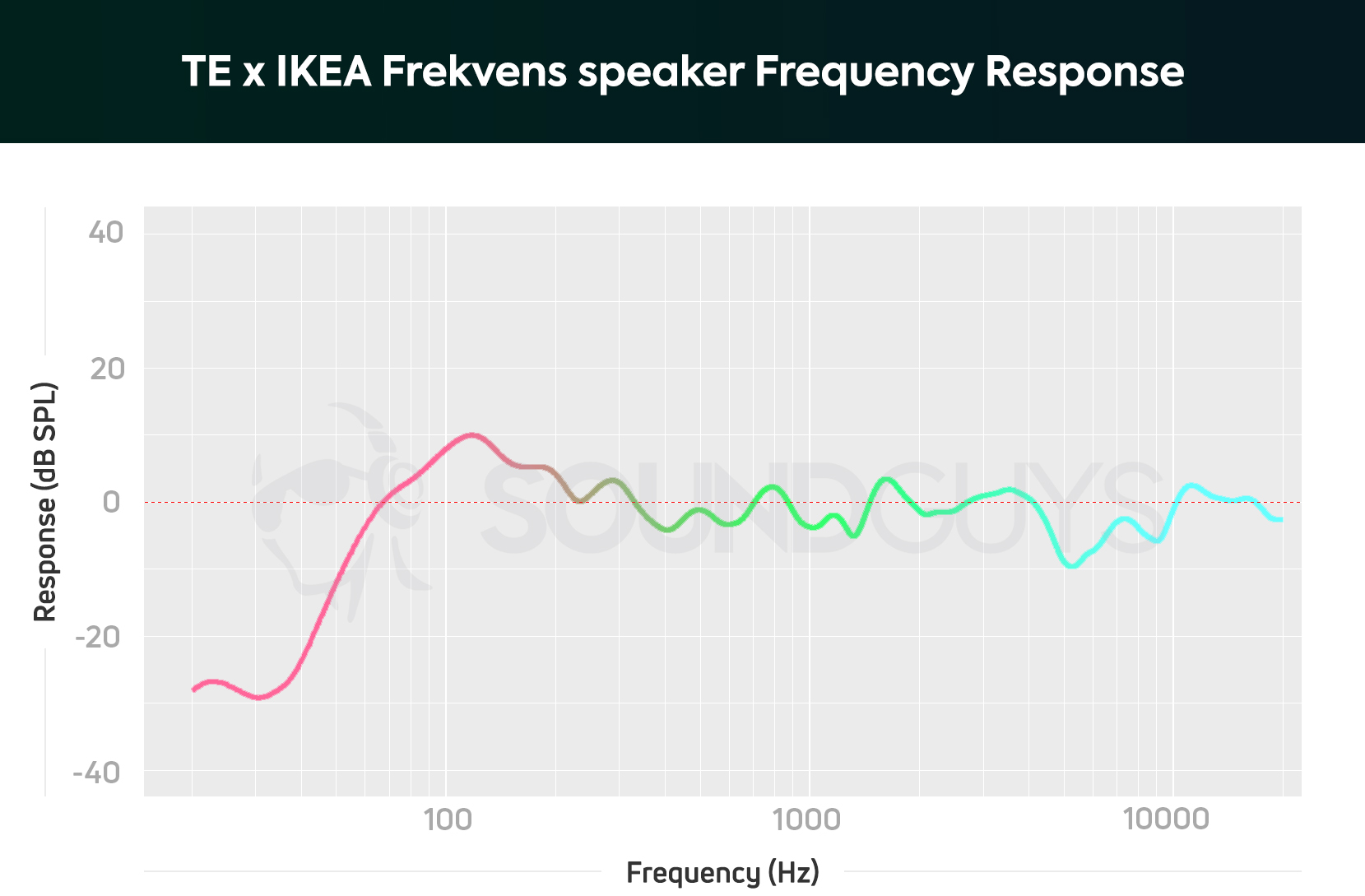 The lows are slightly over-emphasized which isn't necessarily a bad thing as you probably want more bass from a speaker of this size.
One thing that you'll immediately notice when looking at the frequency response graph above is the emphasis of the lows around 100Hz, and that's also immediately noticeable when listening to the speaker. While I wouldn't call it bass-heavy, it's definitely not lacking in that area. Though one thing worth mentioning is that there's a steep drop-off below around 100Hz, so while some sub-bass manages to poke through you shouldn't expect too much of it.
Lows, mids, and highs
A good example of this is in the song Vanish in Our Sleep by Rob Roy. The rolling bassline is one of my favorites in all of music, but the transition areas sliding into the next note are barely audible even when the main punchy notes sound fine.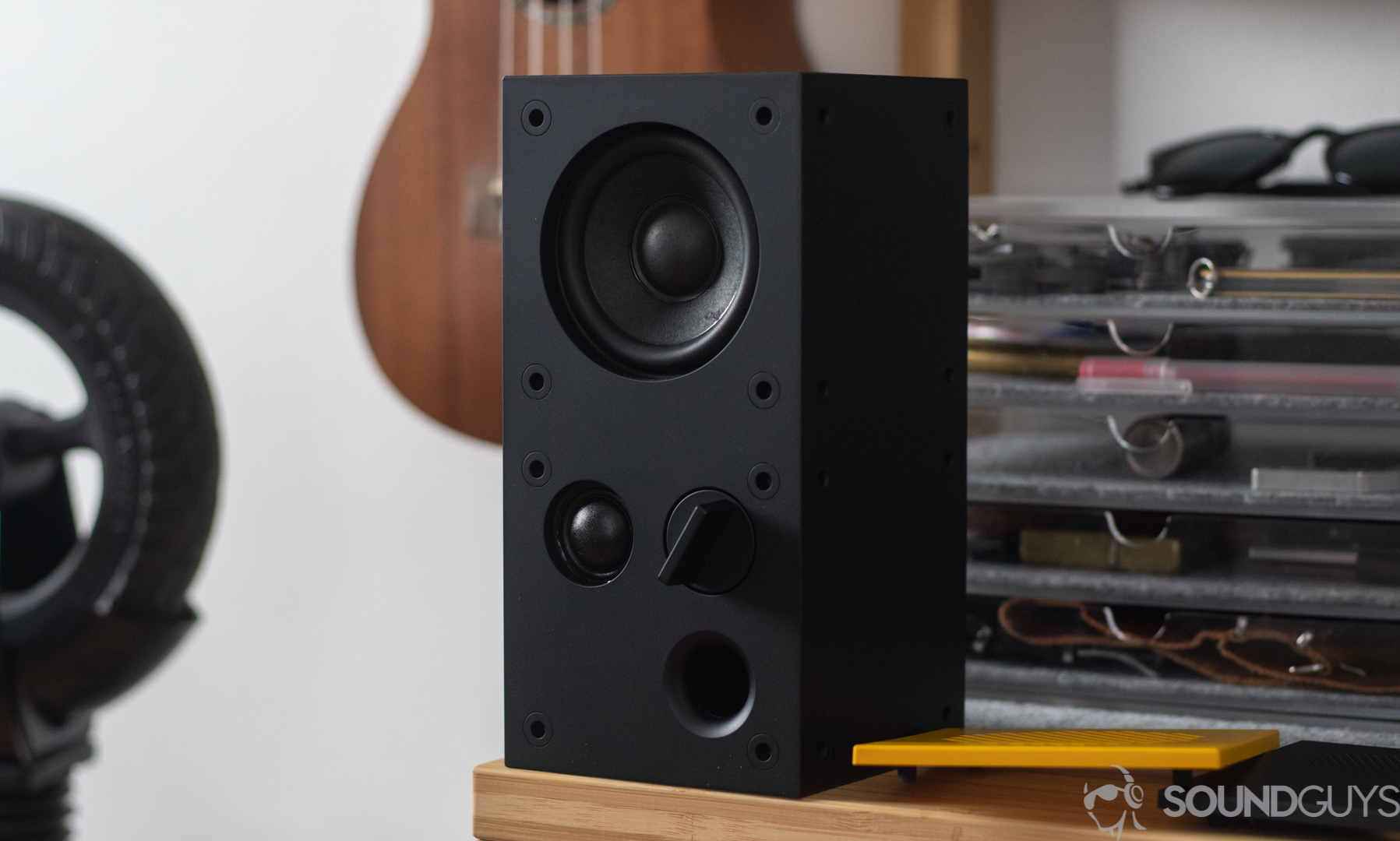 If you're not a big fan of color, you can always pop off the speaker grille so that you're left with a minimal block box.
Once you start getting into the mids and the highs, I found them to be a mixed bag of results. For example, the vocals during the chorus of the Home by Islandis seem to drop in volume a little as all the instrumentation comes in behind the lead singer, but later on, while listening to Suzanne by Bermuda Triangle the complete opposite happened.
The instrumental guitar picking at the beginning sounded great (as always), but when the rest of the instruments came in nothing was lost or overshadowed. For a speaker that only cost me about $70, I was surprised at the clarity in the highs, especially in this song.
Should you buy the Frekvens speaker?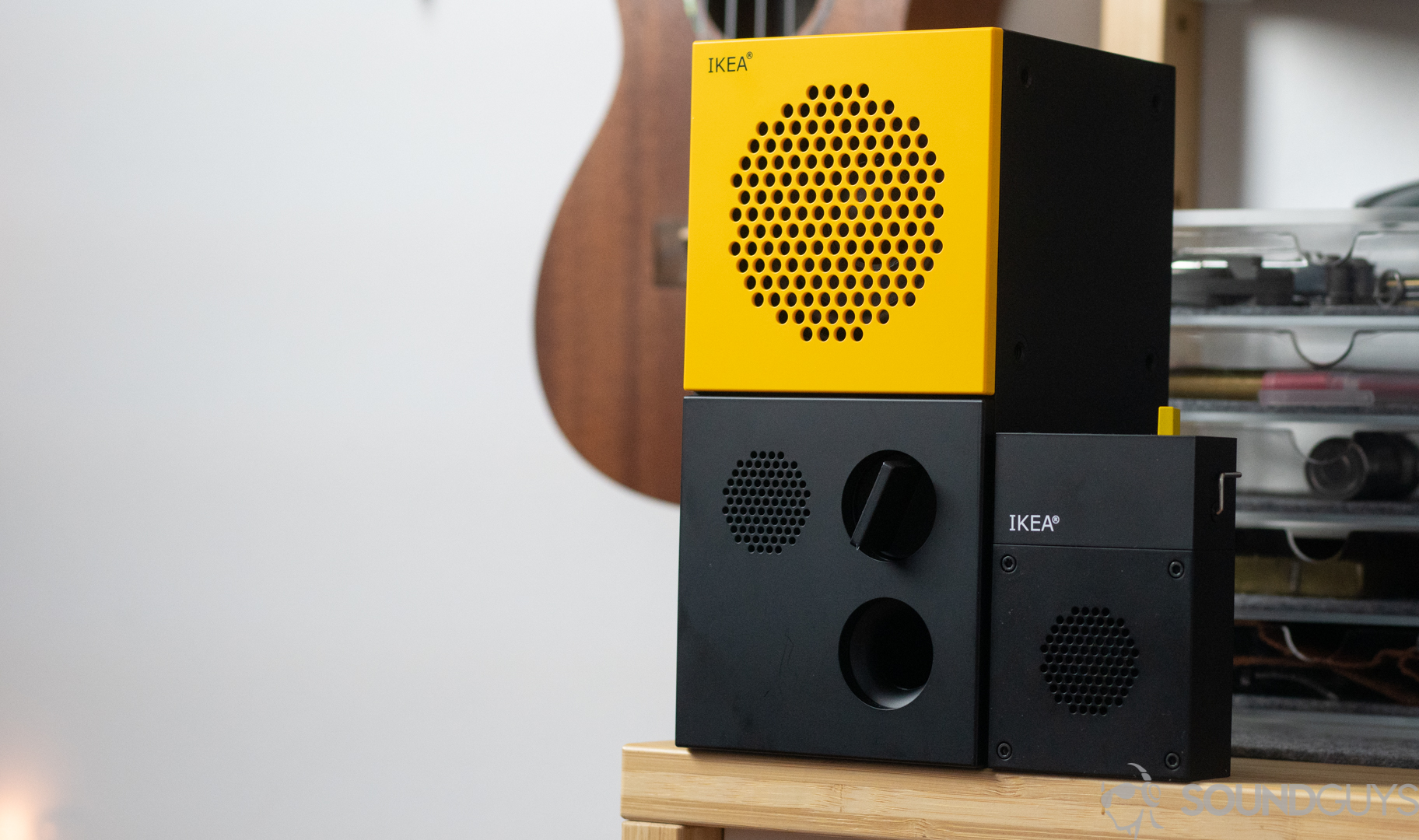 The design similarities between the two is immediately apparent, but the Frekvens speaker is meant to be modular while the Portable speaker isn't.
The Teenage Engineering Frekvens speaker isn't sold through Ikea anymore, which means you'll have to buy used from an auction site like eBay. While this is a perfectly fine option, this Ikea speaker isn't really worth the hassle for most listeners. While the design is great, the sound is good, and the price is right, there are other options around this price point that can get the job done just as well.
If you're committed to putting in the extra effort for the Ikea Frekvens speaker, you can experiment with modular add-ons. Throw in the option for 3D printed accessories that Teenage Engineering lets you download for free at their site, and the possibilities are endless.
While other Teenage Engineering fans like myself will appreciate having this speaker for what it is, the casual person might want something a little more durable. In short, the Frekvens speaker is more than just a Bluetooth speaker, it's a modular gadget that you can interact with. It's an experiment that you can build upon if you want, or strip down to a minimal black box that sounds good. It's up to you.
What should you get instead?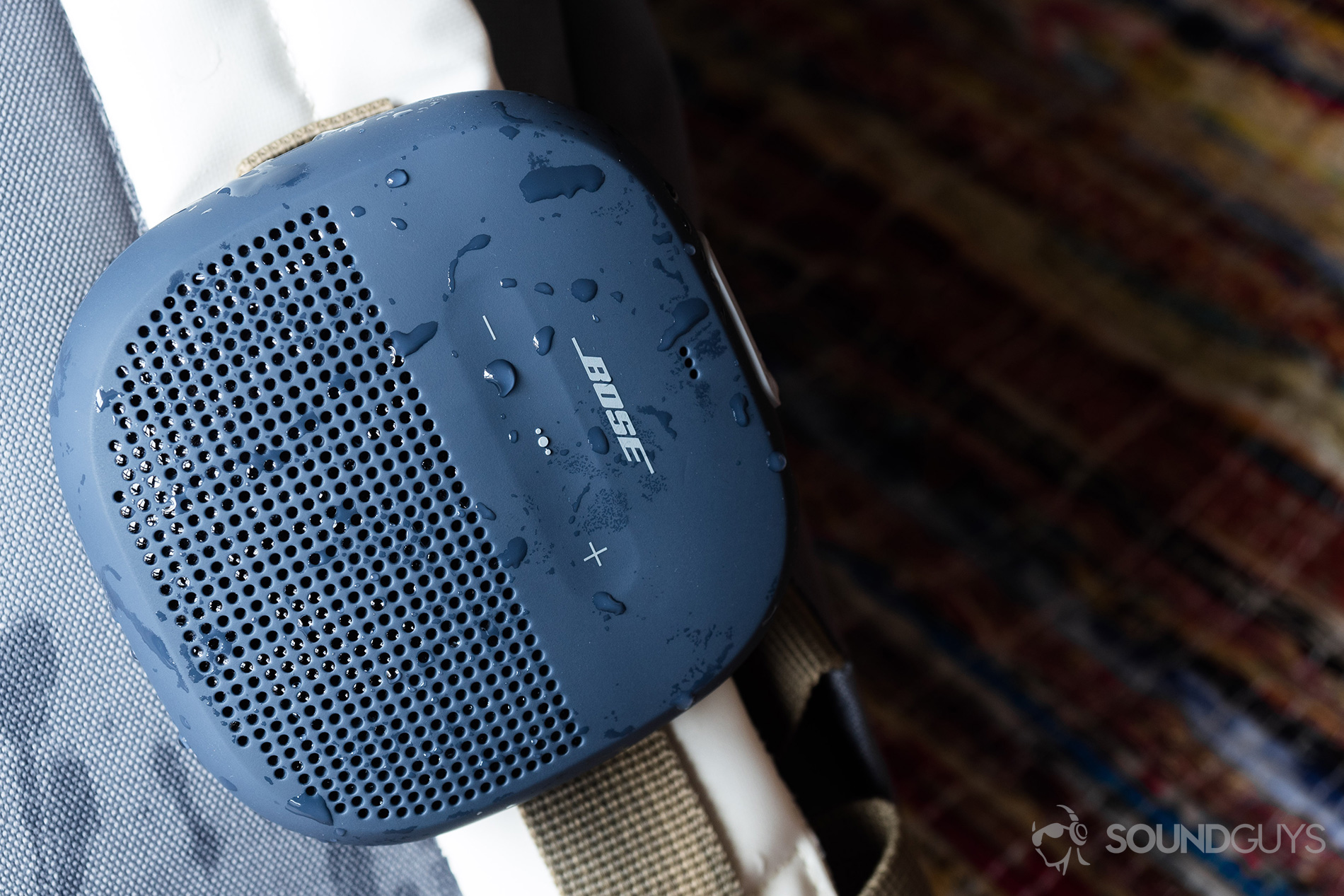 The Micro can easily hook onto a backpack and project sound during a hike, or just stay there during a commute.
If you want a cheap, reliable option go with the Anker Soundcore Flare 2 which is a sub-$100 Bluetooth speaker that also has a pretty fun design. But more than that, it's seriously tough. It has an IPX7 rating, emits 360° audio, and is still extremely portable despite lacking a handle.
Another good speaker: the Bose SoundLink Micro. This thing is super small and portable, but also has an IPX7 waterproof build and a tough rubberized exterior that can survive your average outdoor excursion to a hiking trail or the beach. Plus, it also has a pretty nifty hook so you can hang it from things and use it hands-free.
Frequently asked questions about the Teenage Engineering x IKEA Frekvens Speaker
Yes. Although, the model of subwoofer Teenage Engineering x IKEA created is long sold out. With that said, other subs ought to work too.