All products featured are independently chosen by us. However, SoundGuys may receive a commission on orders placed through its retail links. See our ethics statement.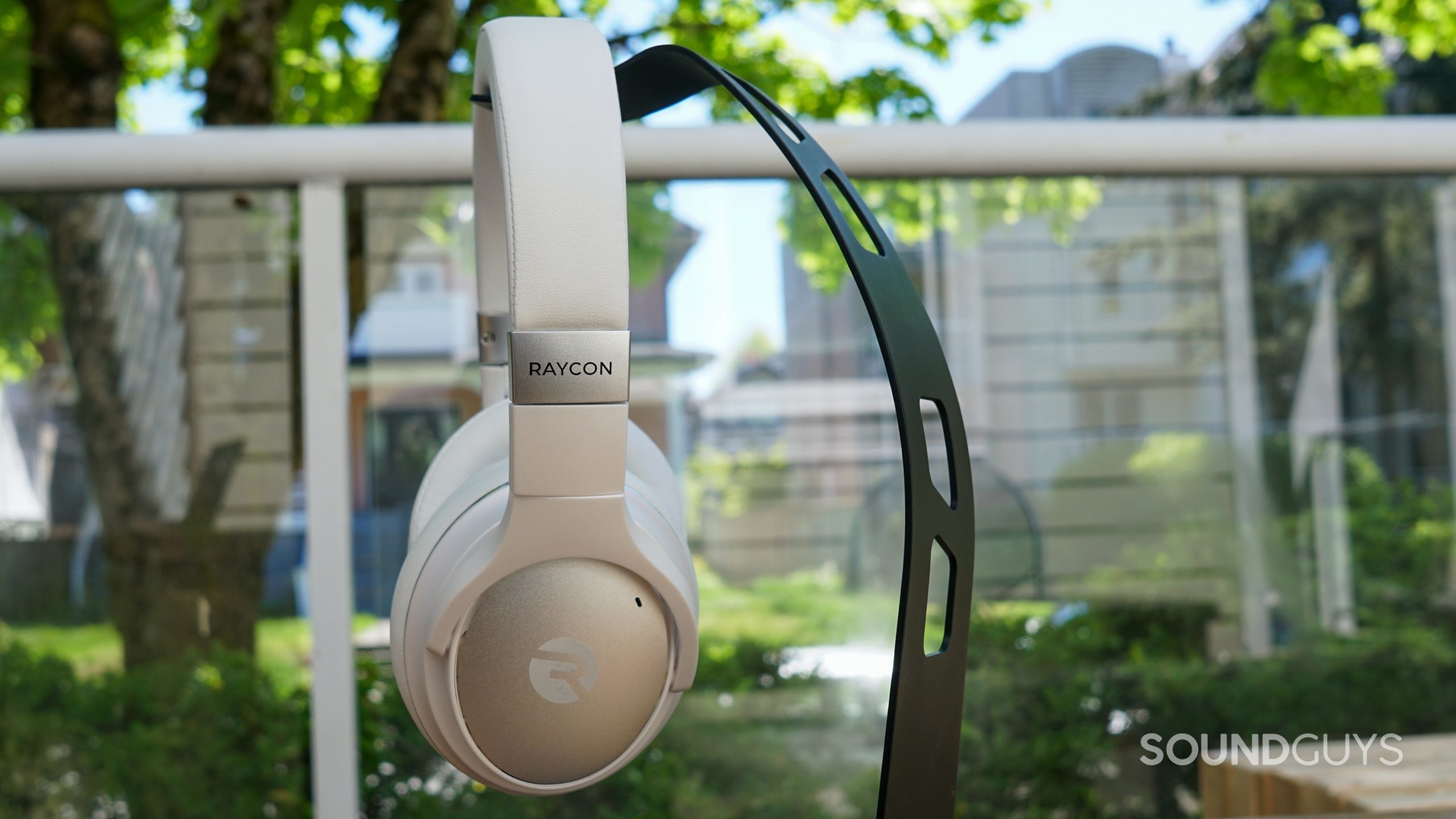 7.5
Raycon Everyday Headphone
The bottom line
While it being hard to tell between different iterations of Raycon Everyday Headphone is not a good thing, the bottom line here is neither pair of headphones sound all that good. There is such a thing as too much bass, and that's exactly what you get here.
Raycon Everyday Headphone
While it being hard to tell between different iterations of Raycon Everyday Headphone is not a good thing, the bottom line here is neither pair of headphones sound all that good. There is such a thing as too much bass, and that's exactly what you get here.
What we like
ANC on a budget
Price
Comfortable
What we don't like
Sound
Microphone
Unclear which product is which
Rating Metric
Sound Quality
8.8
Bass
9.4
Midrange
8.0
Highs
9.1
Isolation / Attenuation
3.9
Active Noise Cancelling
7.0
Durability / Build Quality
7.5
Value
7.5
Design
7.5
Connectivity
7.5
Microphone
3.8
Portability
8.0
Battery Life
9.3
Feature
8.0
Comfort
7.5
If you watch YouTube videos with any regularity, Raycon has been an inescapable brand for a while now. It doesn't matter whether you're watching the latest Among Us highlights or even someone building a surgery robot using kitchen knives in their garage—odds are you've heard about these audio products which, according to every influencer it's sponsored, "sound just as good as any other top audio brand." The Raycon Everyday Headphones represent the company's first swing outside the true wireless space.
Are these headphones worth all the attention?
Editor's note: This review was updated on August 17, 2023 to update formatting.
Budget-conscious people who want to all the features for less money.
People looking for a way to support their favorite YouTubers 
Anyone who doesn't want to have to fuss about with an app to get their headphones to work right.
What is it like to use the Raycon Everyday Headphones?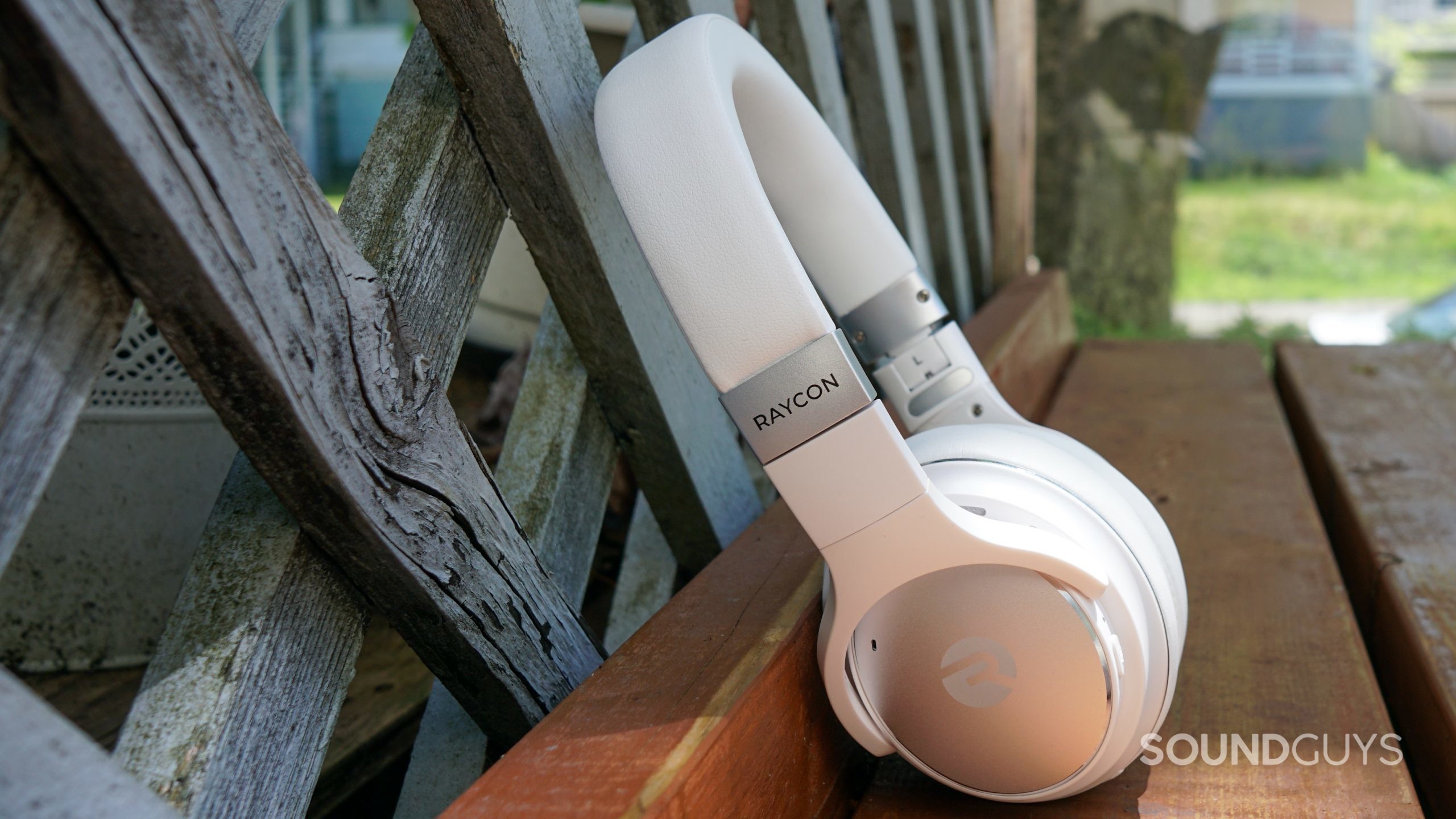 The headphones come in Frost White, Rose Gold, and Carbon Black.
The Raycon Everyday Headphones have a lot in common with other mid-range Bluetooth headphones, with a similar style of hinge, similar rotating ear cups, similar leatherette cushions on the headphones and headband, similar position of on-ear controls, and more — the list goes on. It's an immediately familiar product, but that isn't a bad thing; it works.
These are wireless Bluetooth headphones with a lightweight and primarily plastic build (a steel strip runs through the inside of the headband, but that's it). Despite that, the Everyday Headphones feel pretty sturdy — there's not a lot of creaking or looseness in any of the hinges or other sensitive areas. These are also pretty comfortable headphones, with thick leatherette cushions that quickly achieve a decent seal. The headband isn't especially tight, but it still feels secure — though it's still tight enough that people with glasses, or even sunglasses, will probably find the Everyday Headphones pretty uncomfortable after a short while.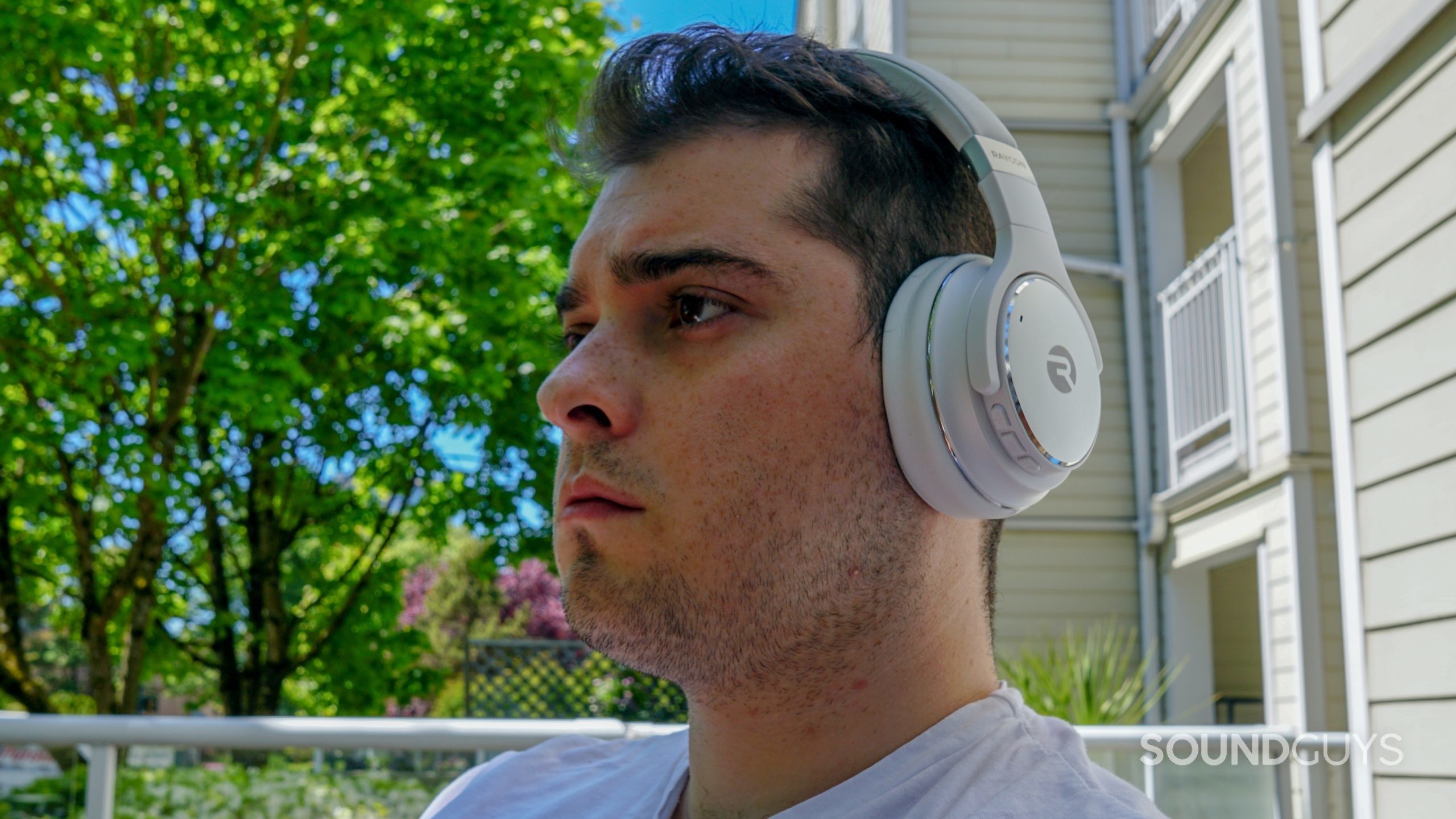 These are pretty comfortable, but expect to get sweaty on a hot day.
The headphones sport on-ear controls along the edge of the right ear cup. There are buttons for volume up/down, power, and noise canceling, and they all have multiple functions. However, some of these functions may not be exactly where you expect. Using the Everyday Headphones is a learning experience, to say the least.
While tapping the power button will pause your music, the typical double and triple tap won't skip or go back a song; Instead, it will call the last number you dialed. Moving forward or backward in your music selection is down to holding the volume up or down buttons for two seconds respectively. There's nothing inherently wrong with this, but it only takes one time accidentally calling someone when you only wanted to skip a song to absolutely despise this button layout. Of course, this also means you can't hold the volume buttons to continue turning things up or down, too.
How do the Raycon Everyday Headphones connect?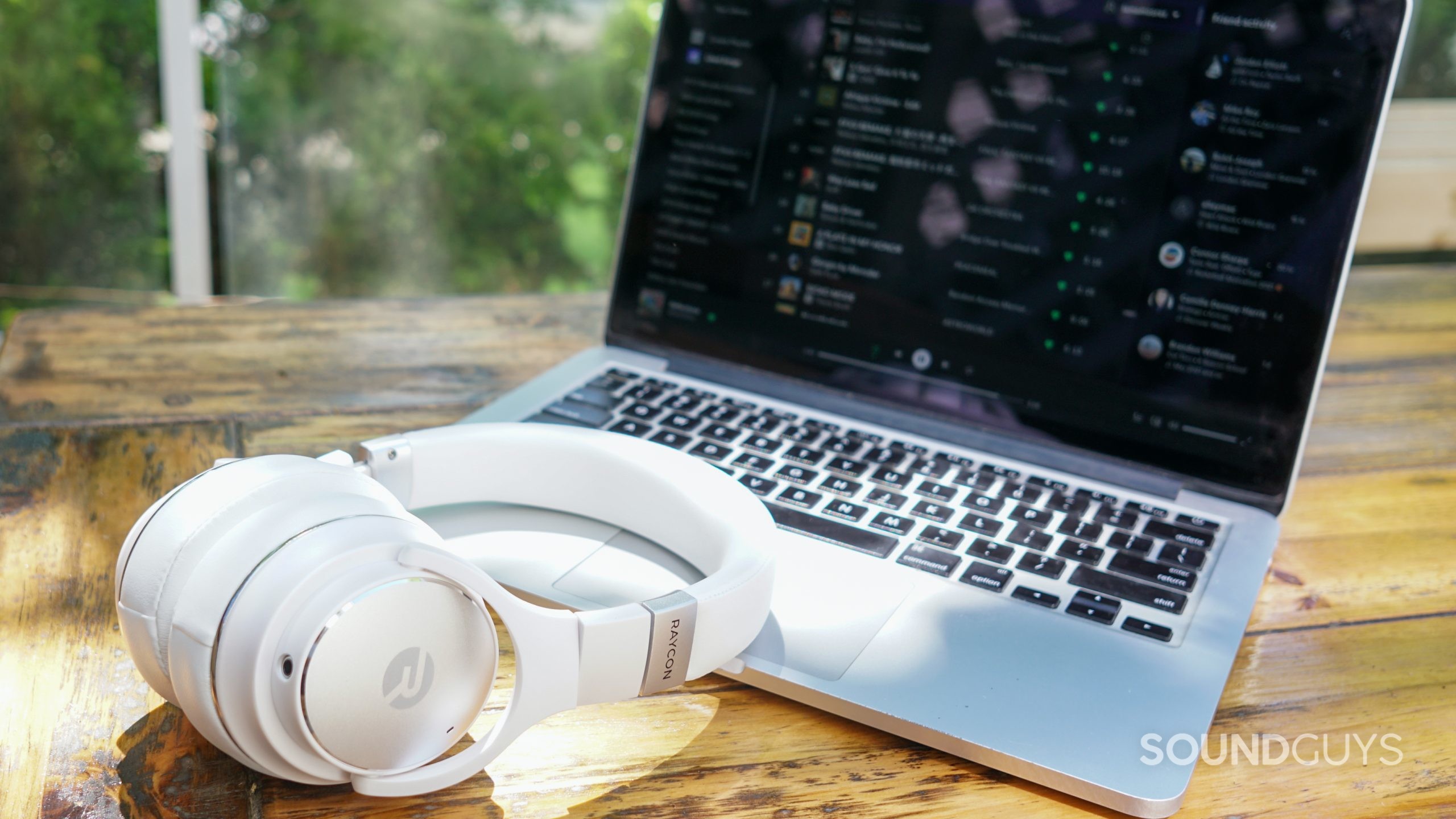 This is definitely a more Apple-friendly product.
The Raycon Everyday Headphones connect to your device of choice using Bluetooth 5.0. The headphones support the default SBC codec, as well as AAC, which is unfortunate for people looking for a higher-bitrate codec. However, SBC and AAC both have come a long way, and are totally fine with these headphones. According to Raycon, the headphones have a nearly 11-meter connection range, which squares with our experience during the review period.
These headphones also support 3.5mm connections, and come with an included 3.5mm cord. Bluetooth Multipoint is not supported.
How is the battery life?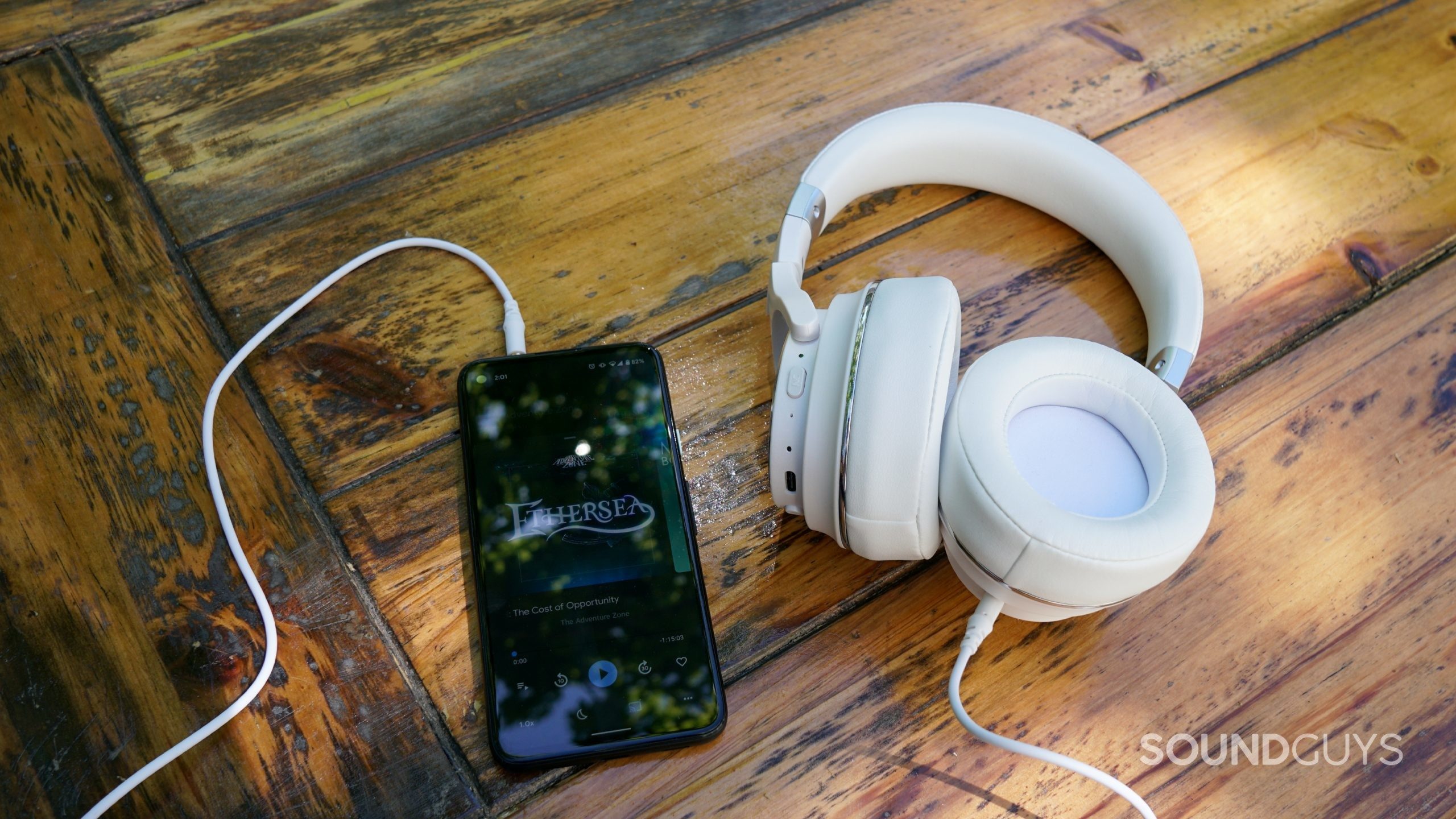 When the battery runs out, you can always just use 3.5mm.
According to Raycon, the Everyday Headphones can last up to 22 hours on a single charge, and we actually found that it exceeds that. In our test, the Raycon Everyday Headphones lasted 23 hours, 15 minutes at a consistent output of ~75dB. If you listen at louder volumes than that, you may find you get worse performance. Additionally, we conducted this test with ANC turned off, so turning it on will decrease performance.
The headphones charge in a couple of hours using USB-C. However, if you're in a position to use a wired connection, you can use the included 3.5mm cord for as long as you like, even if the battery is dead.
Do the Raycon Everday Headphones have good noise canceling?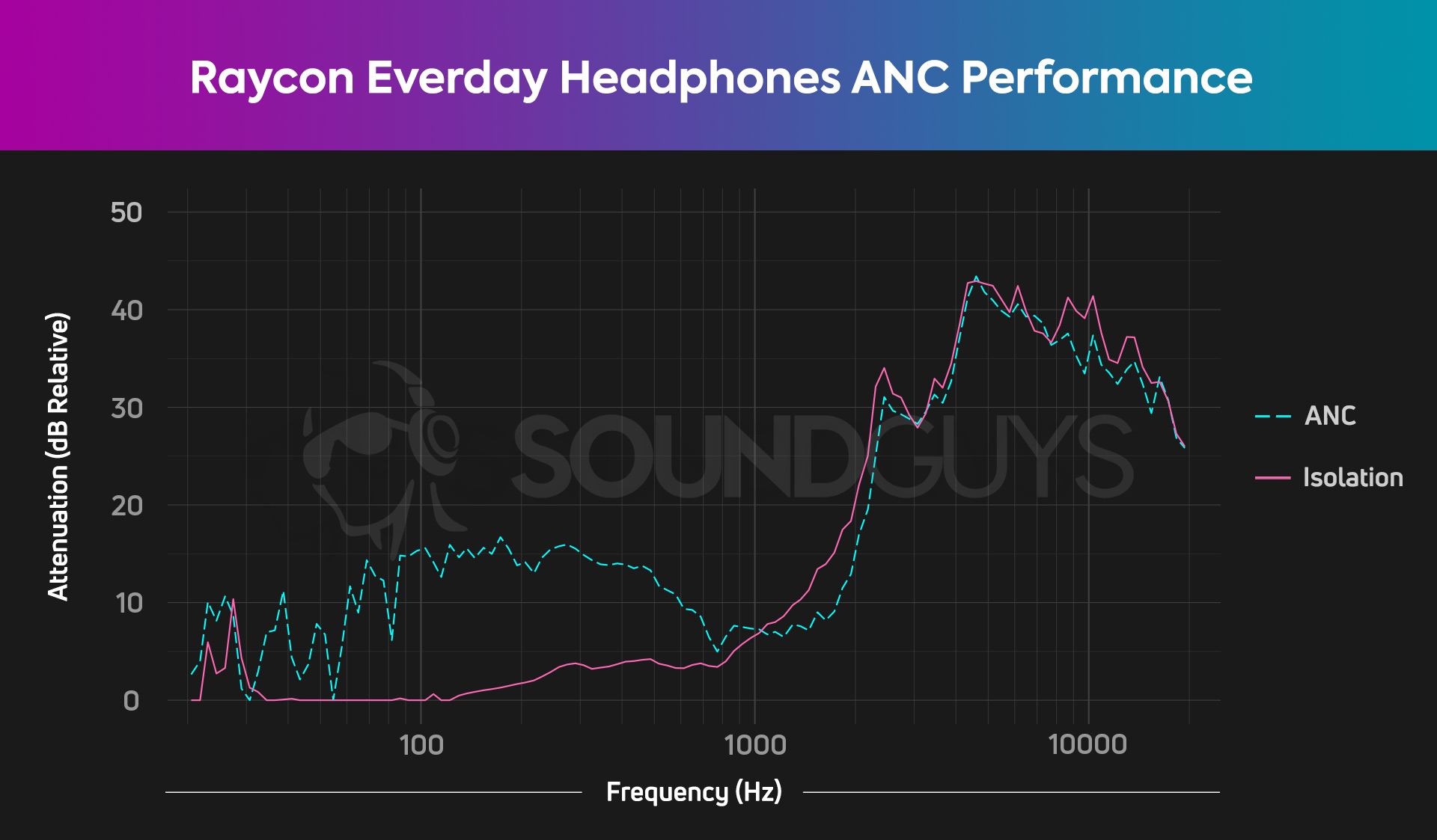 Don't expect much protection from a noisy day outside with these,
The Raycon Everyday Headphones offer a decent level of attenuation, due in part to its okay isolation and its active noise canceling (ANC) performance. This isn't going to block the whole world out, but it'll keep low-level traffic noise at bay when you're out walking. At home, you shouldn't hear things like the buzz of a lightbulb or the whirr of a fridge with ANC turned on — just don't expect to miss anyone talking directly at you.
How do the Raycon Everyday Headphones sound?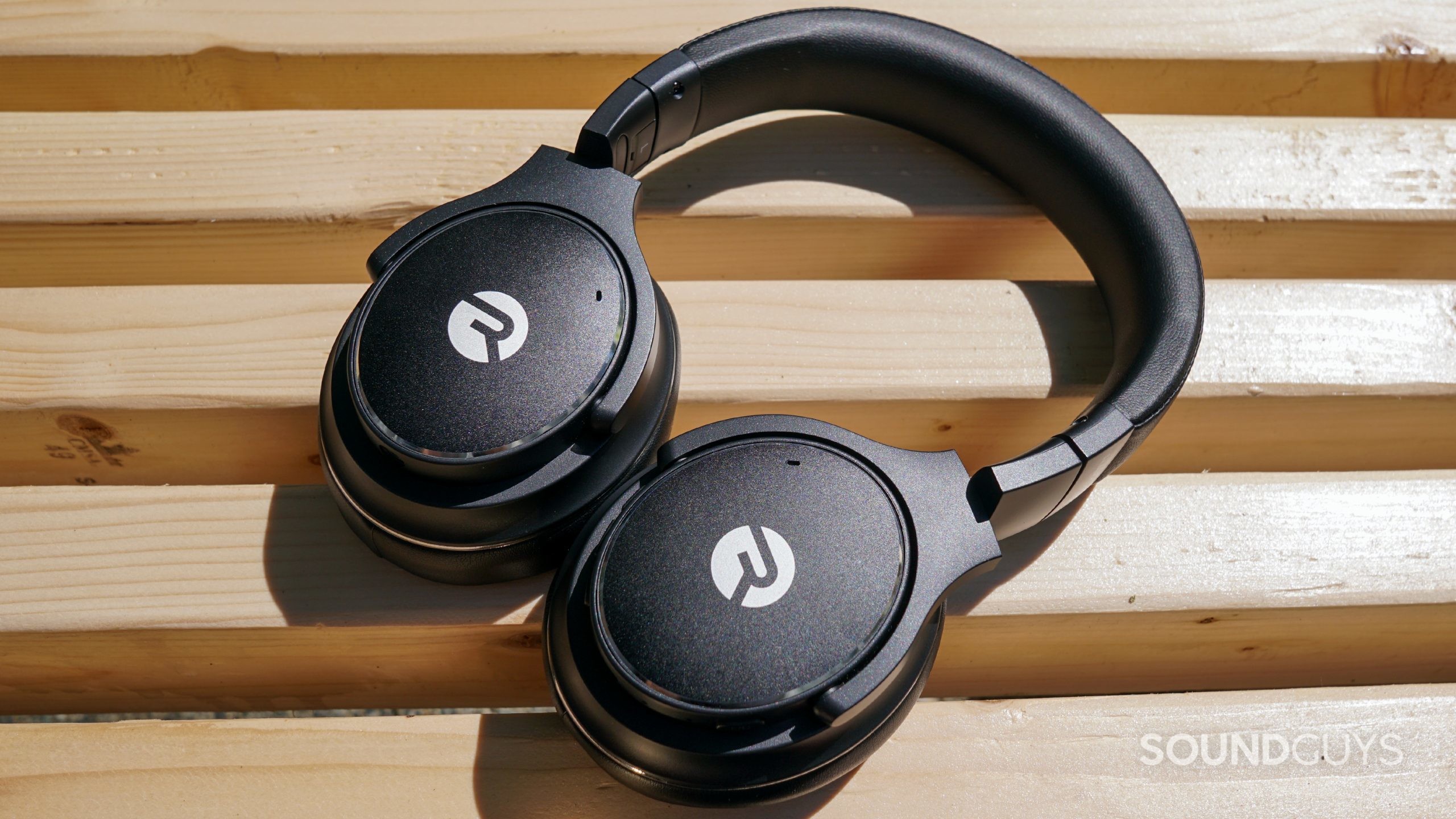 Our version of the new model came in black, but it's visually identical to an older model in the same color.
The audio output of the Raycon Everyday Headphones varies pretty dramatically based on which version of the headphones you have. Between now and when we first purchased a unit for review in late December 2020 (sometimes the backlog runs deep), Raycon decided to update its headphones. Almost everything about the models is identical, but the sound profile has changed pretty radically. We'll focus on the new model, but suffice it to say that the old one really lacked bass.
The 2021 version of the Raycon Everyday Headphones features three EQ profiles — Balanced, Pure Sound, and Bass Boost—two of which really change how it sounds. The Pure Sound Profile is Raycon's ideal baseline, though it doesn't hew all that close to our target curve, with a slight lack of emphasis in the bass range and and a significant one in the mid range. The Balanced sound profile is virtually identical to Pure Sound, though it offers a little more bass up to around 100Hz — not enough that you'd hear the difference most of the time.
However, while Balanced and Pure Sound are very similar, Bass Boost is a dramatic departure. As the name would suggest, it adds ton of bass emphasis, and it wouldn't be a stretch to call it too much.
While we're not going to tell you that this type of emphasis isn't useful for certain applications like drowning out subway noise, we'd be remiss if we didn't point out that this setting will be very jarring for you if it's the only one you listen to. To swap modes, hold the "NC" button down for 1.5 seconds. The headphones will then report when you've changed the EQ preset.
Editor's note: for scoring, we used the "Balanced Sound," as that represents what we feel is the peak performance of the headphones given our target curve and listener preferences. Other sites may have wildly divergent results, as some units may have "Bass Sound" as the default.
On the Pure Sound and Balanced EQ profiles Raycon Everyday Headphones slightly de-emphasizes bass range sound, up to around 100Hz. This means that a lot of the low end of music, like kick drums, bass guitars, and the various droning and whirring you inevitably encounter in EDM come through much quieter. In a song like Tick Tick Boom by The Hives, the bass guitar is a little hard to hear amid the higher-pitched guitar strumming that runs throughout the song.
With the Bass Boost profile selected, the problem of not being able to hear bass tones clearly is replaced by the problem of only being able to hear bass tones clearly. A level boost this much reflects basically a doubling of volume compared to our target curve (and four times as much as the notes from low-mid octaves). This means auditory masking — where a loud sound makes a quiet one hard to hear—is basically unavoidable. Further, it also makes managing the risk of noise-induced hearing loss pretty difficult — people habitually turn music up until they can hear everything clearly, and bass this loud is going to drain a lot of detail at moderate volumes.
Frequency response like this can also really affect music. Going back to Tick Tick Boom, the bass guitar (which struggled to come through before) now basically dominates the song, making it hard to what little harmonies there are in the vocal track and much of the drums.
Picking between the different presets, the Balanced profile is the most accurate. However, all three still dramatically lack mid-range emphasis—important for speech intelligibility and many melodies.
How is the microphone?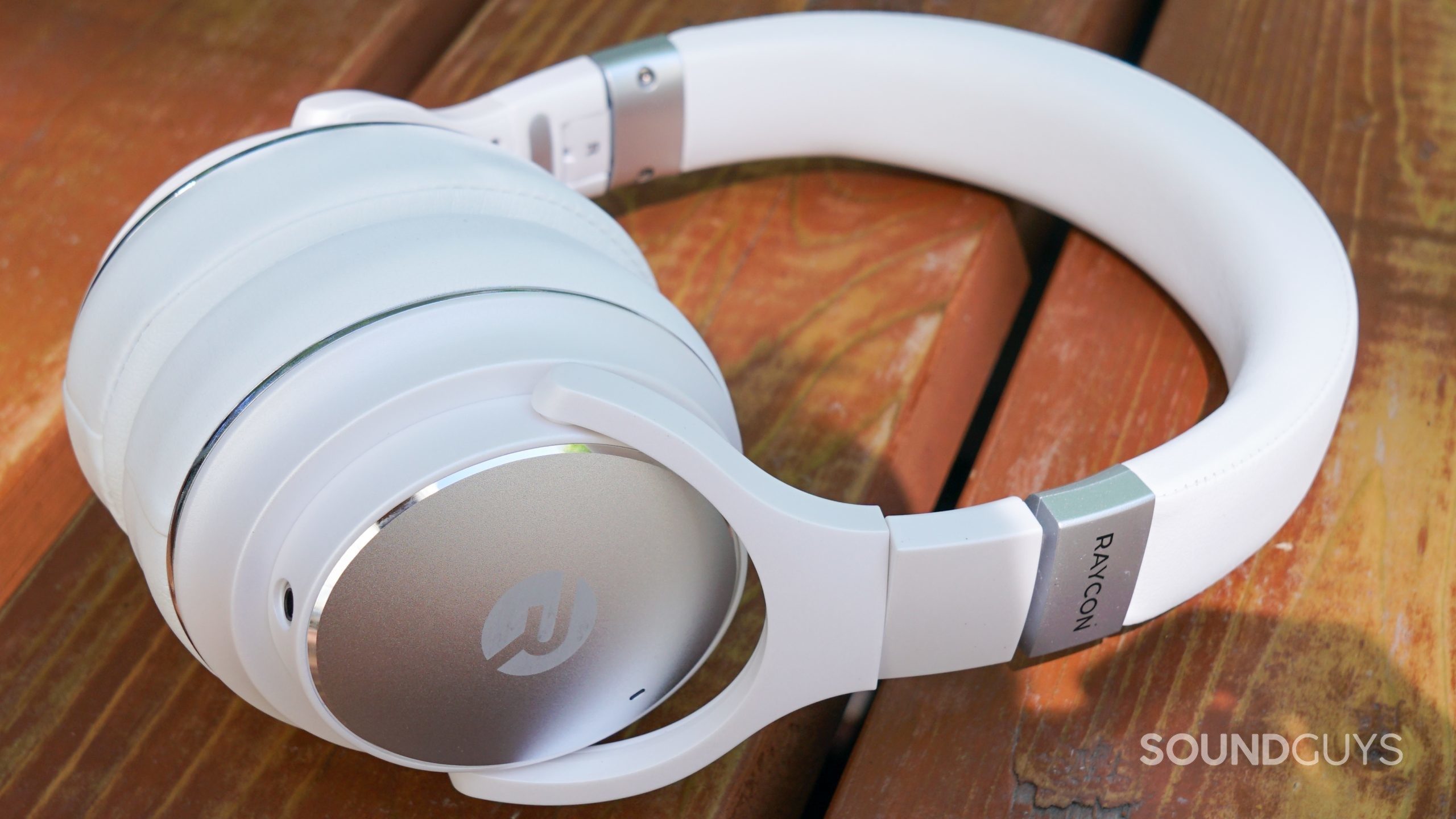 Any 3.5mm cord will work with these headphones, not just the one that's included.
Like most microphones embedded in Bluetooth headphones, the Raycon Everyday Headphones microphone is pretty lackluster. It'll handle a quick phone call just fine, but don't expect to get anything approaching a decent recording microphone. Listen for yourself:
How does the microphone sound to you?
1121 votes
Should you buy the Raycon Everyday Headphones?
If you really want something with noise canceling on the cheap, you should consider the Raycon Everyday Headphones. Otherwise, there are a lot of competitors in this price range that might take a little less futzing with.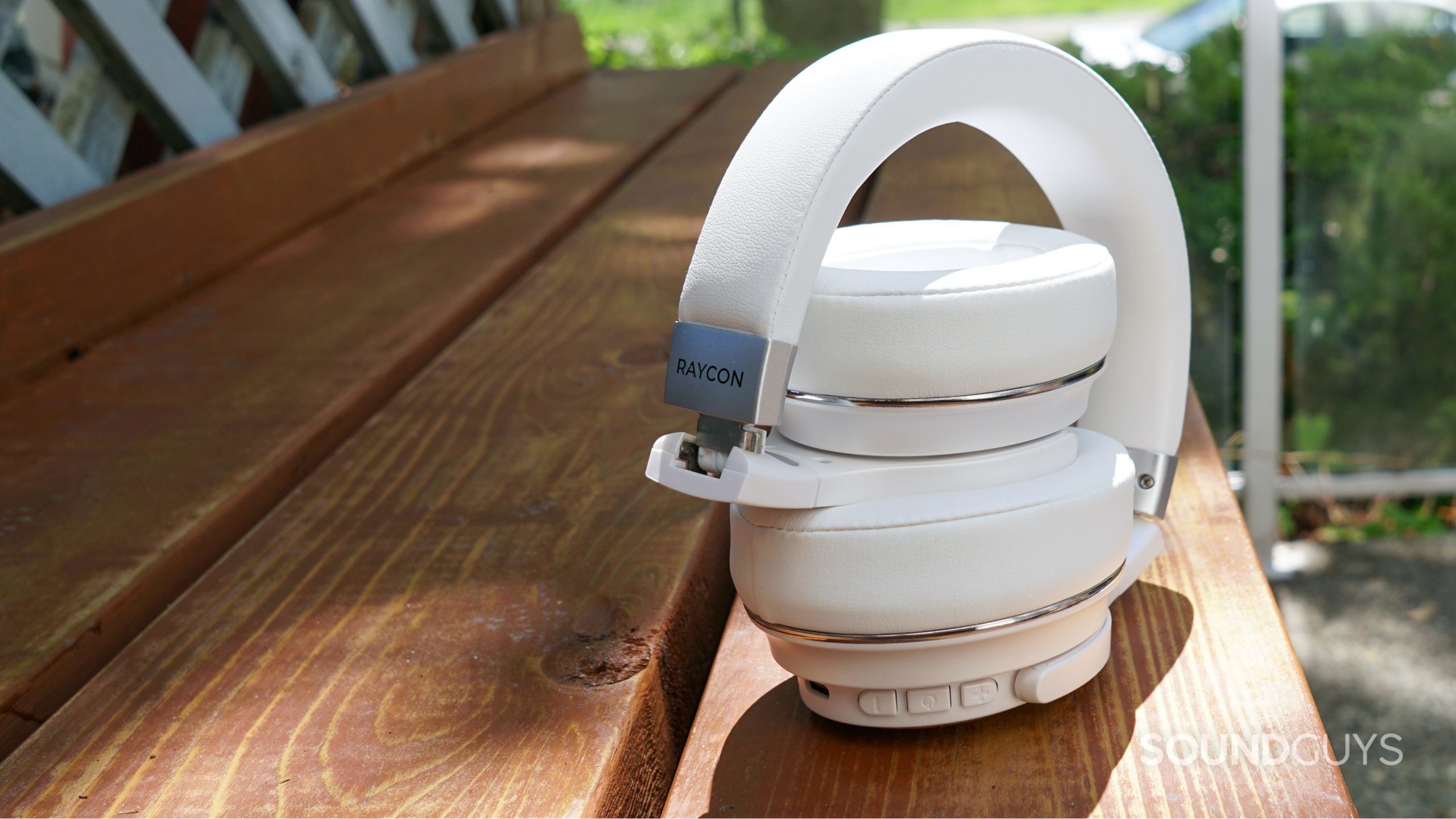 This is an easy pair of headphones to transport, which is good because it doesn't come with a case.
The Raycon Everyday Headphones aren't bad for $99 USD. The headphones are comfortable, they've got solid battery performance, and the noise canceling is fine. However, these aren't exactly the most accurate-sounding headphones in the world—not even close, in fact—regardless of the EQ preset you decide to use. The on-ear control situation also leaves quite a bit to be desired.
Basically, it all comes down to how desperate you are for a pair of headphones. If you're leaning more towards very, the Raycon Everyday Headphones are a fine pickup. If you've got the time or inclination to shop around even a little bit, you will almost certainly find something more suited for your needs.
Alternatives to the Raycon Everyday Headphones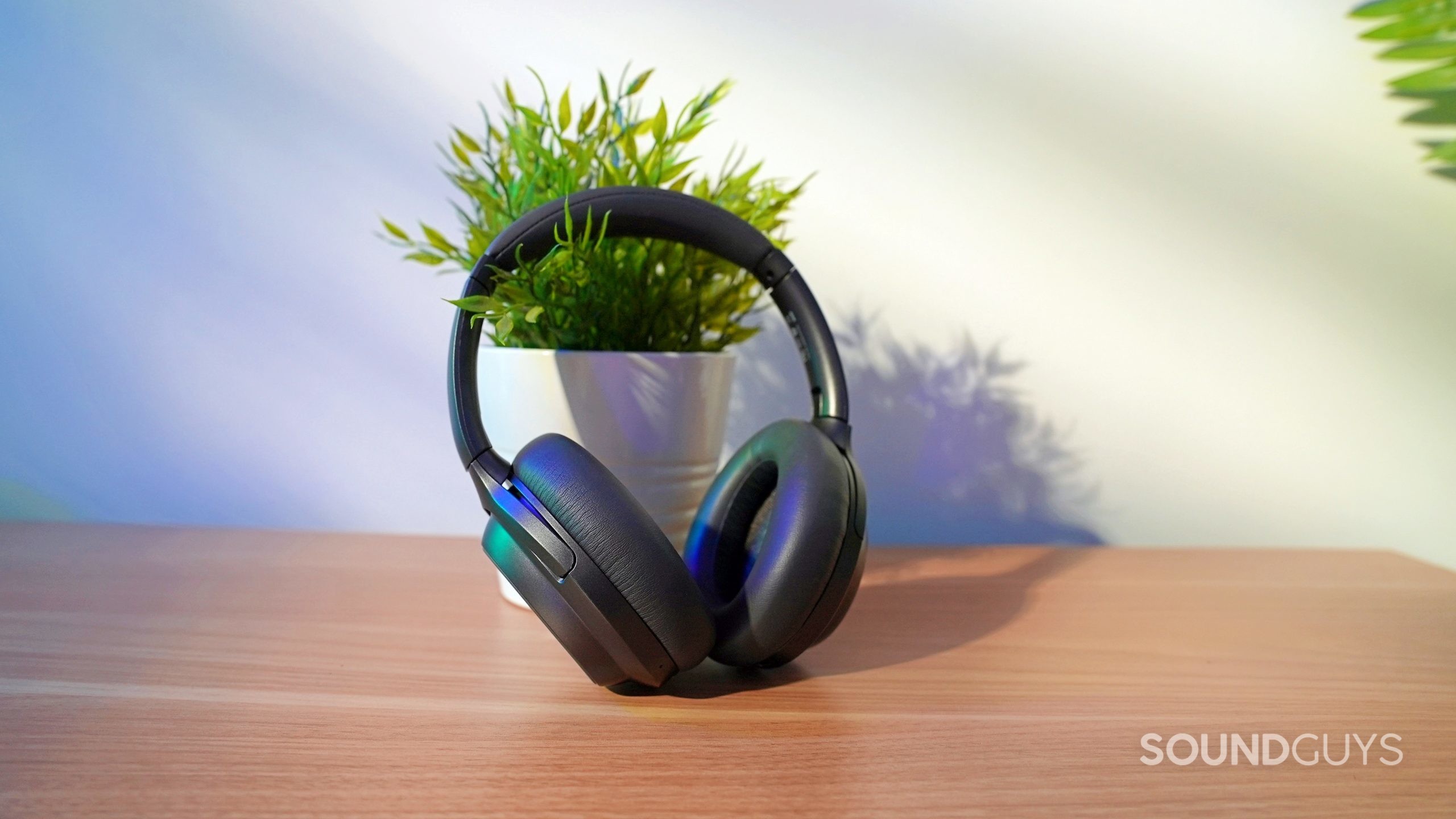 Monoprice's headset supports aptX HD and AAC.
If you're really jonesing for something under $100, there aren't many great headphones with all the same features, but a number of products offer better sound. The Sennheiser HD 350BT has far more accurate audio, and it supports codecs like aptX Low Latency. The Jabra Elite 45h headphones are on-ears, rather than over-ear headphones, but they're great and have basically the best battery life of any headphones on the market—they're also $20 USD cheaper than the Raycons. The Plantronics BackBeat FIT 6100 are comfortable, lightweight, and among the best workout headphones you can find at $99, too. If you really want to save money, you can often nab the Monoprice BT-600ANC for less than $80. Monoprice's active noise canceling is highly effective and the lightweight, portable build is great for budget commuters.
Frequently asked questions about the Raycon Everyday Headphones
No. The Raycon Everyday Headphones doesn't have a companion app, so no updates are coming.