All products featured are independently chosen by us. However, SoundGuys may receive a commission on orders placed through its retail links. See our ethics statement.
HyperX Cloud MIX vs EPOS Sennheiser GSP 670
The HyperX Cloud MIX and the EPOS Sennheiser GSP 670 are part of a small group of gaming headsets that also support Bluetooth. Which one should you buy?
Gaming headsets rarely support Bluetooth. Although the wireless standard has matured over the years, Bluetooth still isn't responsive enough for the demands of multiplayer video games like Fortnite or Call of Duty—nothing sends a controller hurtling straight at a TV quite like dying from a gunshot before you even hear it fire. Because of this, Bluetooth support is typically relegated as a supplemental feature of more expensive gaming headsets.The EPOS Sennheiser GSP 670 and the HyperX Cloud MIX are two good gaming headsets that also happen to feature Bluetooth connectivity.
Aside from that, these are very different gaming headsets. Which one should you get?
Editor's note: This article was updated on May 20, 2021 to mention the EPOS Sennheiser GSP 670's software companion app.
Do you prefer daily versatility or gaming focus?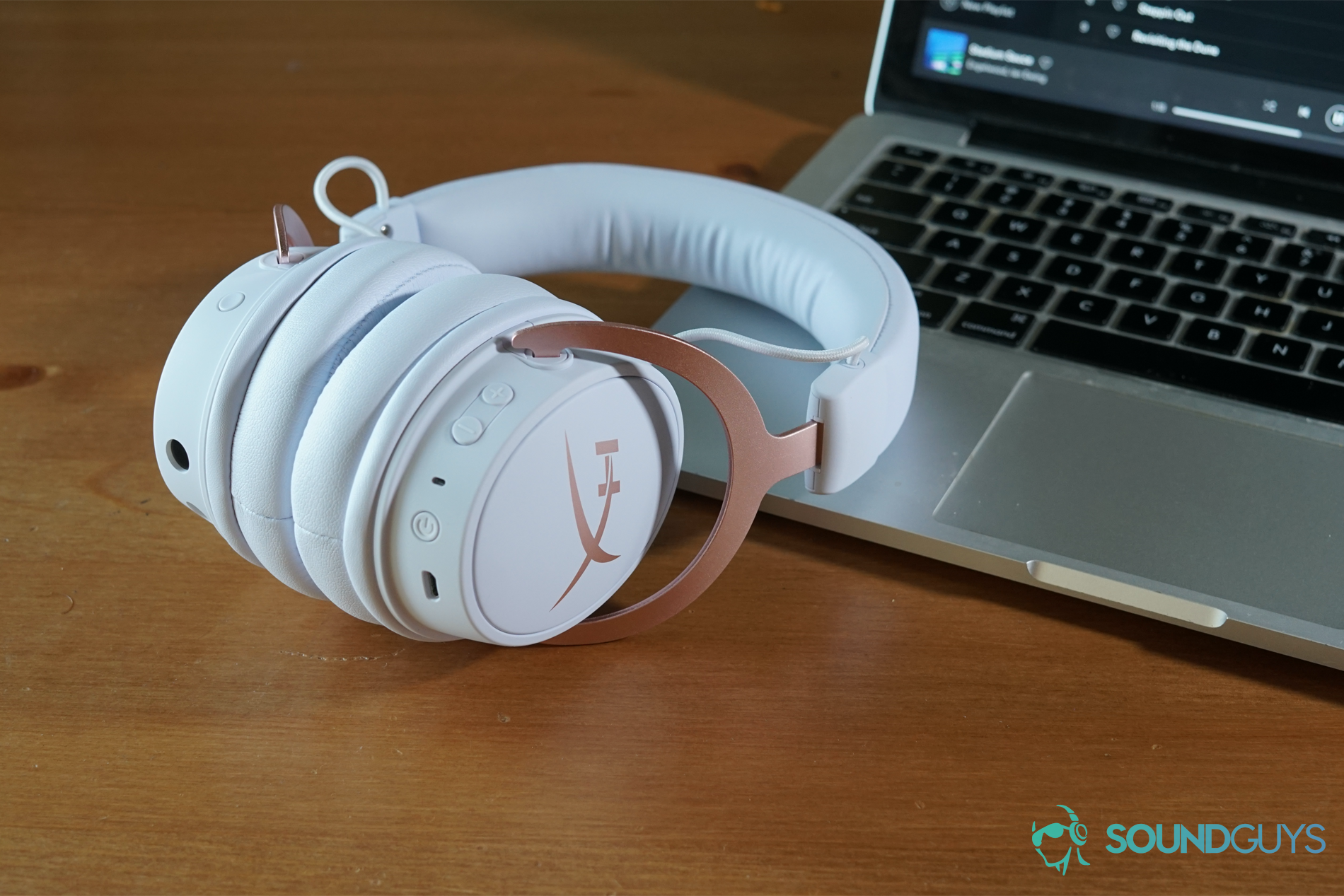 This is the kind of headset you could take to a cafe without funny looks.
There's a lot to differentiate the EPOS Sennheiser GSP 670 and HyperX Cloud MIX, but every difference really comes down to the fact that these headsets are meant to do different things. The HyperX Cloud MIX is a gaming headset aimed at gamers who need a one-stop shop for audio—something they can plug into a console, then pair with their phone when they leave the house. The EPOS Sennheiser GSP 670 is aimed at getting you hooked into a game, and not letting distractions pull you away.
The HyperX Cloud MIX is a gaming headset you can take out and about without looking like an intense gamer. It's primarily wired when used for gaming, with a detachable 3.5mm cord and a detachable boom mic. Because of that, this is a stereo-only gaming headset—no surround sound or other software bells and whistles here. It's only once you remove those that you can use the additional internal microphone or the onboard controls, or even pair it via Bluetooth in the first place.
Conversely, the EPOS Sennheiser GSP 670 isn't meant to go out and about. This is a wireless gaming headset aimed mainly at PC users, with a software suite that offers features like virtual surround sound and custom EQ settings—its Bluetooth functionality is really meant to keep you sitting at the PC for longer. It supports simultaneous connections, so you can connect to your platform of choice using the included 2.4GHz USB RF dongle, and to your mobile device via Bluetooth. This means you'll never miss a text message or phone call because you're too dialed into whatever you're playing, and you won't have to pause or even take your headset off to answer call.
EPOS Sennheiser GSP 670 offers a slightly better Bluetooth experience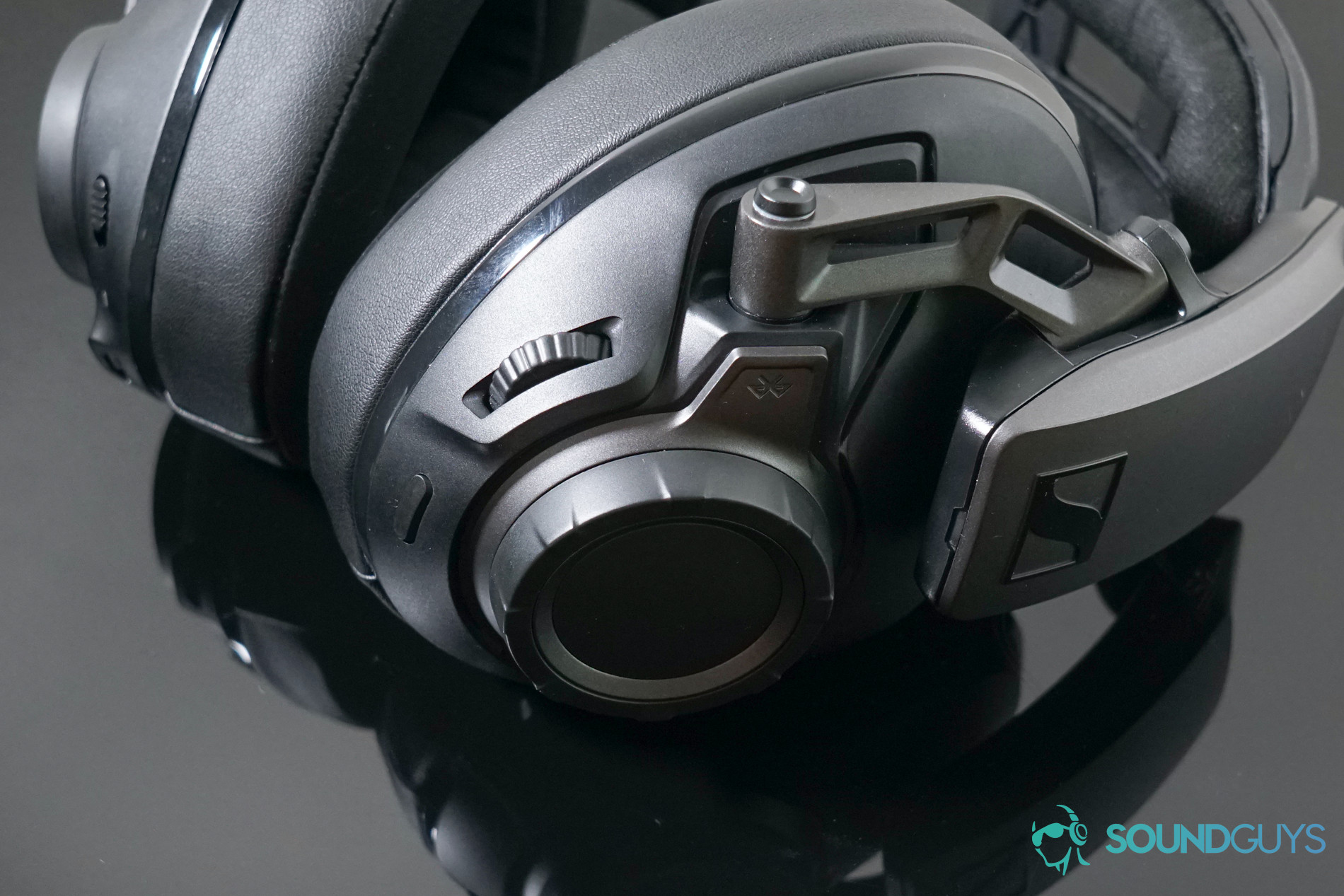 The EPOS Sennheiser GSP 670 and HyperX Cloud MIX support a wide range of Bluetooth codecs. Both are compatible with SBC, AAC, AptX, and AptX Low Latency. This great for both Apple and Android users, who will find great high quality codecs well suited to their operating systems. However, while the HyperX Cloud MIX supports Bluetooth 4.2, the EPOS GSP 670 supports Bluetooth 5.0. That means the GSP 670 is a little better suited to Bluetooth connections with newer devices, and is more energy efficient, but you shouldn't run into much issue with either.
Learn more: Understanding Bluetooth codecs
Additionally, because the GSP 670 is built for simultaneous connections, it's a little easier to get it paired with a mobile device. Just hold the power switch for two seconds when the headset is turned on to enable pairing, regardless of whether it's connected to the USB dongle. The HyperX Cloud MIX requires you to unplug everything before you can turn it on and start pairing.
The HyperX Cloud MIX has better battery life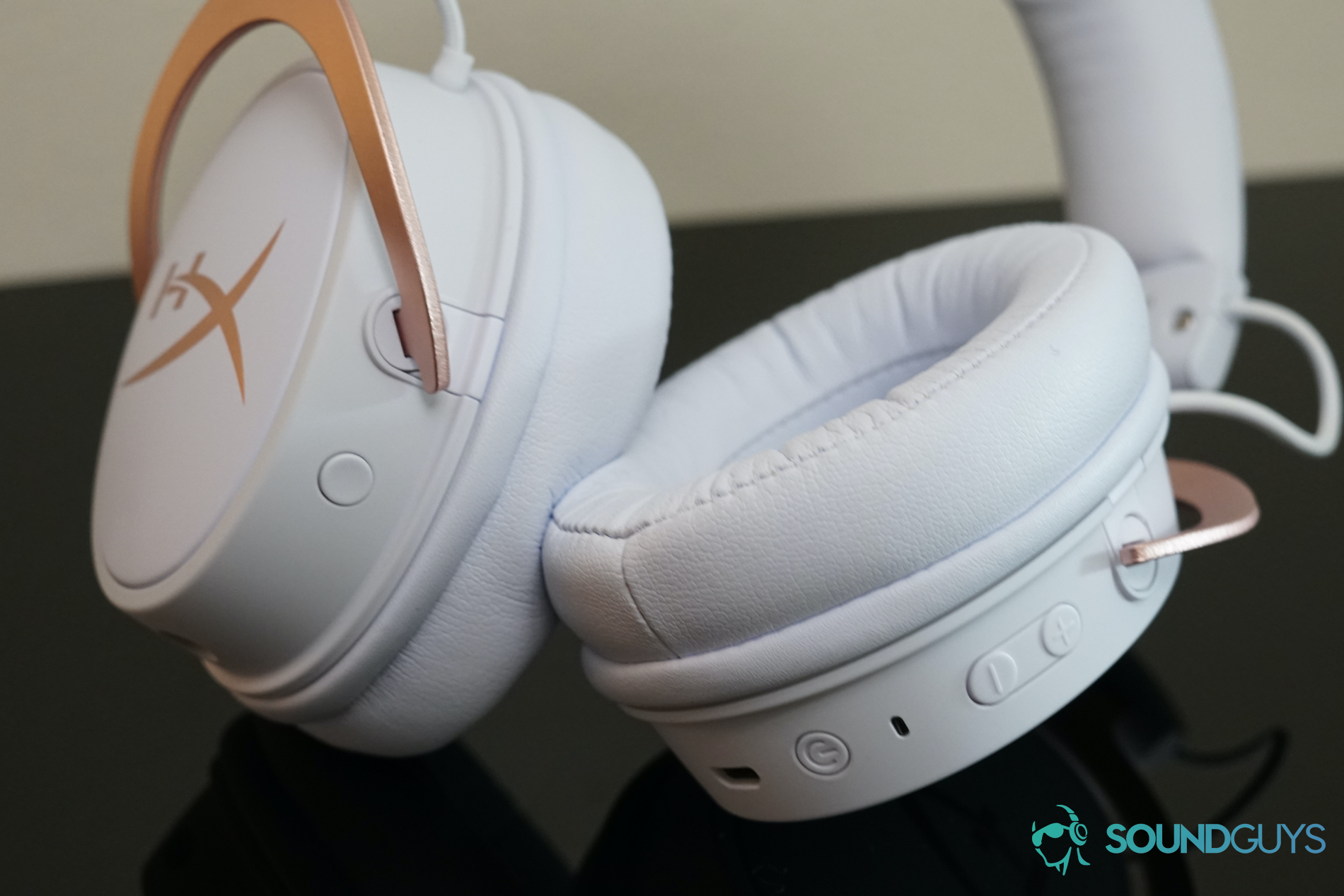 When in Bluetooth mode, the headset relies on the built-in buttons, rather than the in-line controls.
Neither headset has battery performance to sneeze at, but the HyperX Cloud MIX definitely edges out the EPOS Sennheiser GSP 670. HyperX claims the headset can last up to 20 hours on a single charge over Bluetooth, but in our review we found it blew past that, lasting just over 26 hours. The GSP 670 handles itself well too, last just over 16 hours while connected to it's dongle and a little longer over Bluetooth, but expect worse performance if you spend a lot of time using both connection methods simultaneously.
The EPOS Sennheiser GSP 670 reproduces sound more accurately
Neither of these headsets land among the most accurate on the market when it comes to audio quality, but the EPOS Sennheiser GSP 670 is over $100 more expensive than the HyperX Cloud MIX, and it sounds like it.
HyperX is known for affordable gaming headsets with audio output that rivals the accuracy of considerably more expensive offerings—the Cloud MIX isn't that. Instead the HyperX Cloud MIX falls into more average territory, with its de-emphasized bass and treble response. It doesn't sound bad, by any means, and this kind of frequency response can actually help with clarity in video games if you often have trouble with the sounds of gunfire or explosions drowning out subtler sounds.
In comparison, the EPOS Sennheiser GSP 670 offers very accurate bass and mid-range sound, with a slight de-emphasis in the treble. This means more music and video games will sound as loud as their supposed to.
The EPOS Sennheiser GSP 670 offers better isolation, but they're both good
Finding really great isolation in a gaming headset is rare, and neither of these headsets are exceptions to that. Both do a good job isolating external noise, for gaming headsets, but the GSP 670 does a better job attenuating mid range sound, which means lower tones, like the whirr of a fridge, might be handled better.
The HyperX Cloud MIX more effectively blocks out high-pitched sounds (1500Hz and higher). That means more acute sounds—the squeak of a chair being pulled back, or a conversation happening the background—might be filtered out more effectively. If you're looking for a gaming headset you could take to a cafe, this is definitely the better option, and not just because you can leave boom mic at home.
Both headsets have similar microphones, but the HyperX Cloud MIX has more options.
Neither the EPOS Sennheiser GSP 670 nor the HyperX Cloud MIX offer anything better than average microphone output for a gaming headset. They're both clear enough, but the sizeable drop-off in the bass range means people with deeper voices can sound pretty distorted, and come through overall quieter than they should.
However, where the GSP 670 microphone is permanently attached, the HyperX Cloud MIX features both a detachable 3.5mm boom microphone and an internal one for use with Bluetooth. The internal microphone sounds worse than the boom one, but if you're headed to a cafe and feel self-conscious about wearing a goofy looking gaming headset, it's a small price to pay.
EPOS Sennheiser GSP 670 mic sample:
HyperX Cloud MIX boom mic sample:
HyperX Cloud MIX internal microphone sample:
which microphone sounds best to you?
328 votes
HyperX Cloud MIX vs EPOS Sennheiser GSP 670: Which headset should you buy?
Deciding between buying the HyperX Cloud MIX or EPOS Sennheiser GSP 670 really comes down to what you need out of a gaming headset.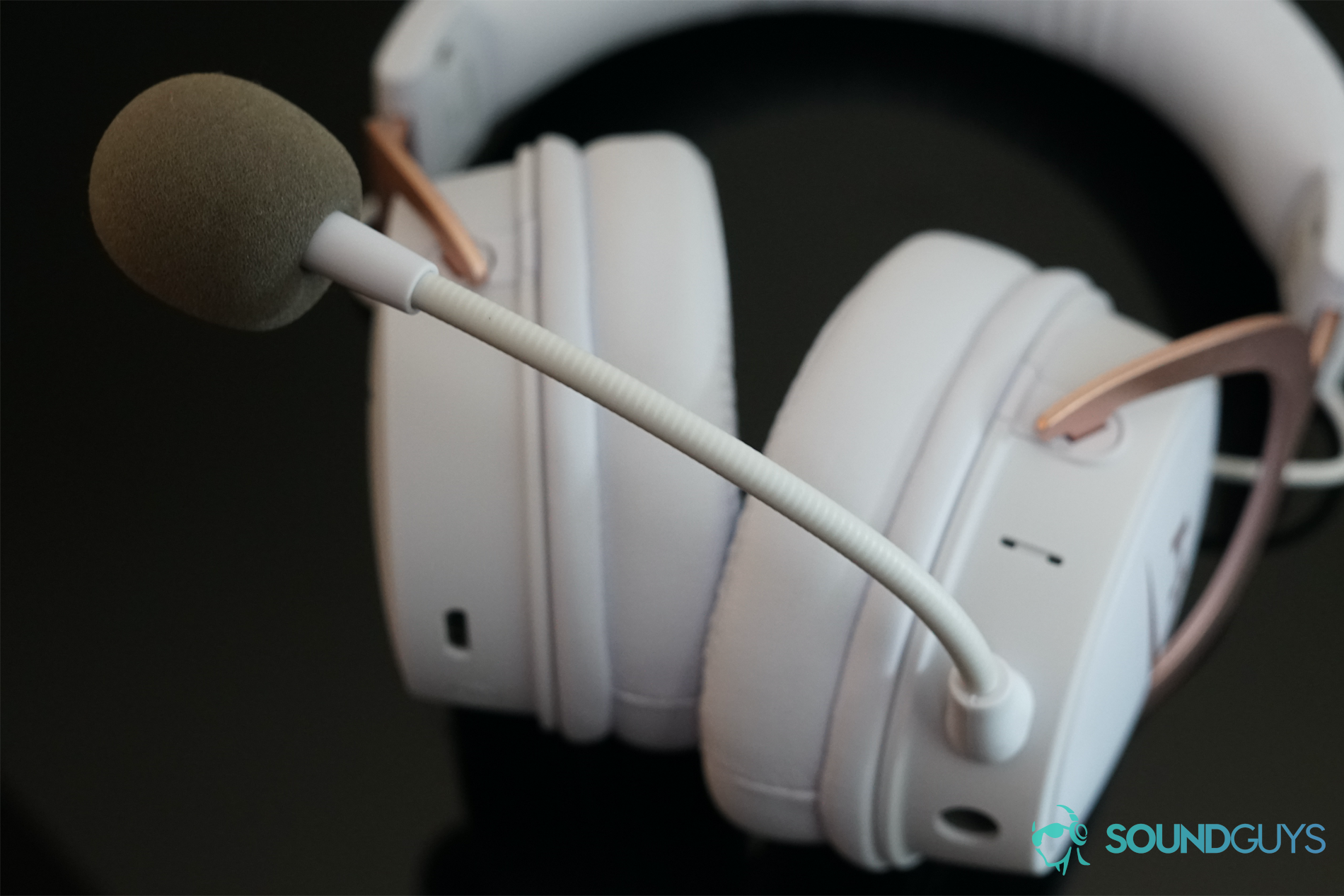 When you're using the headset via Bluetooth, the boom mic shuts off and you have to rely on the internal one just above it.
If you're in the market for something that can handle everything, the HyperX Cloud MIX is the obvious choice. The EPOS Sennheiser GSP 670 is arguably a better gaming headset, but it's nowhere near as versatile. There's also price to consider. Neither of these gaming headsets are cheap, but the EPOS Sennheiser GSP 670 is around $300 USD—that's a lot of money for arguably an audio unitasker. If you're even a little budget-conscious, the HyperX Cloud MIX is probably the right move. In fact, you can save even money through the Amazon Renewed program, when you buy a refurbished HyperX Cloud MIX.