All products featured are independently chosen by us. However, SoundGuys may receive a commission on orders placed through its retail links. See our ethics statement.
How to change AirPods Pro tips
Learn how to change your ear tips like a pro.
There comes a time when you need to change your AirPods Pro ear tips. It's important to clean them once in a while, and you might need a different ear tip size—maybe you even lost or broke one of the tips. AirPods Pro ear tips are different from the standard silicone ear tips on most true wireless earbuds, so if you need some help taking them out and putting them in, this is the guide for you.
Editor's note: this how-to article was updated on November 24, 2022, to answer an FAQ submission.
How AirPods Pro ear tips work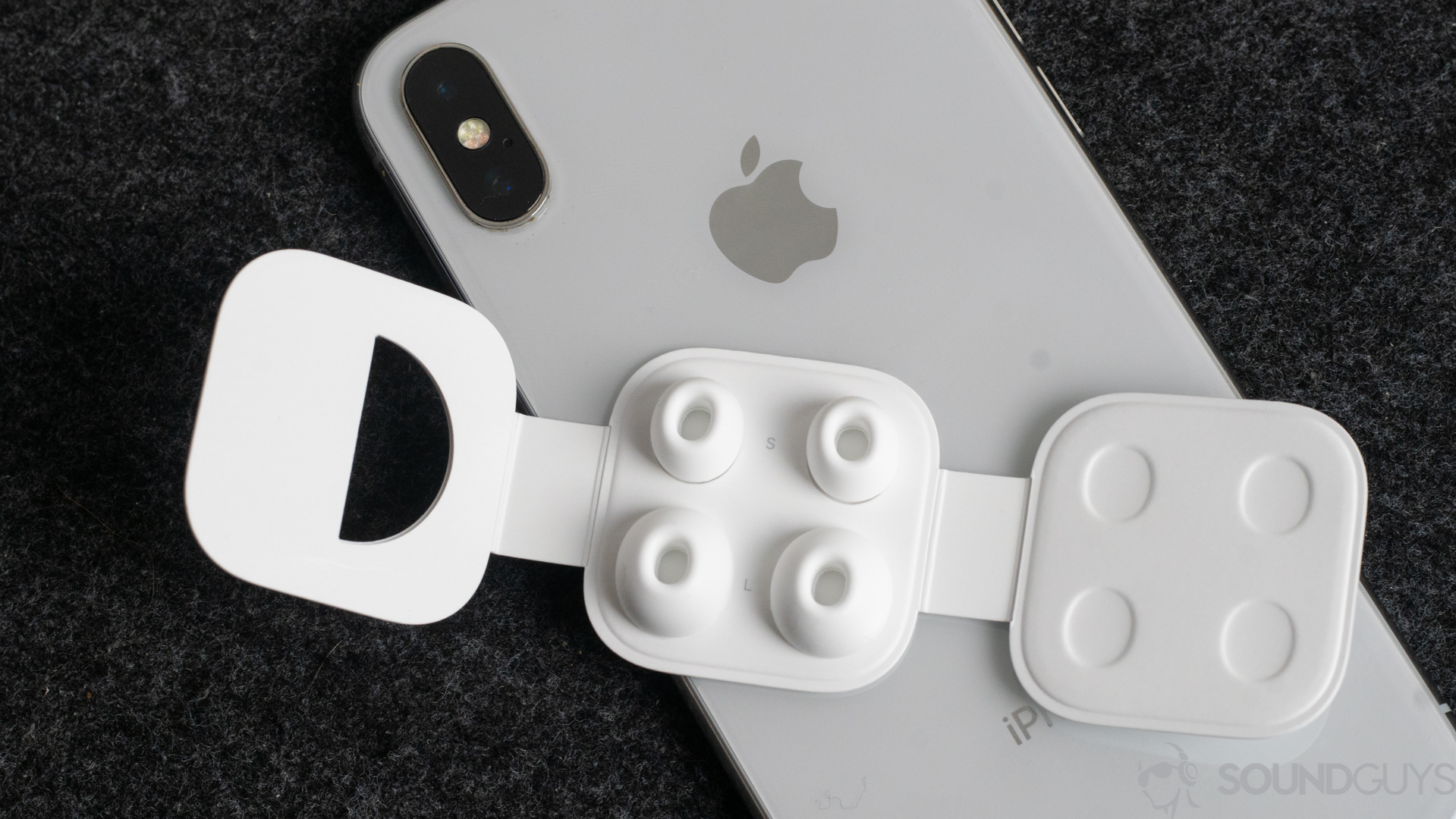 The AirPods Pro come with three different sized ear tips, one of which comes pre-installed on the earbuds.
An AirPods Pro ear tip differs from the standard silicone ear tip because of how it fits into the earbuds around the driver, where it will slot into place securely and click in.
Apple provides three sizes of ear tips in the box, small, medium, and large. It's a good idea to try them all out to see what fits you best. A good seal and proper fit with your ear tips will ensure that your music sounds as good as possible and that you can wear your AirPods Pro without discomfort over longer periods of time.
How to change AirPods Pro ear tips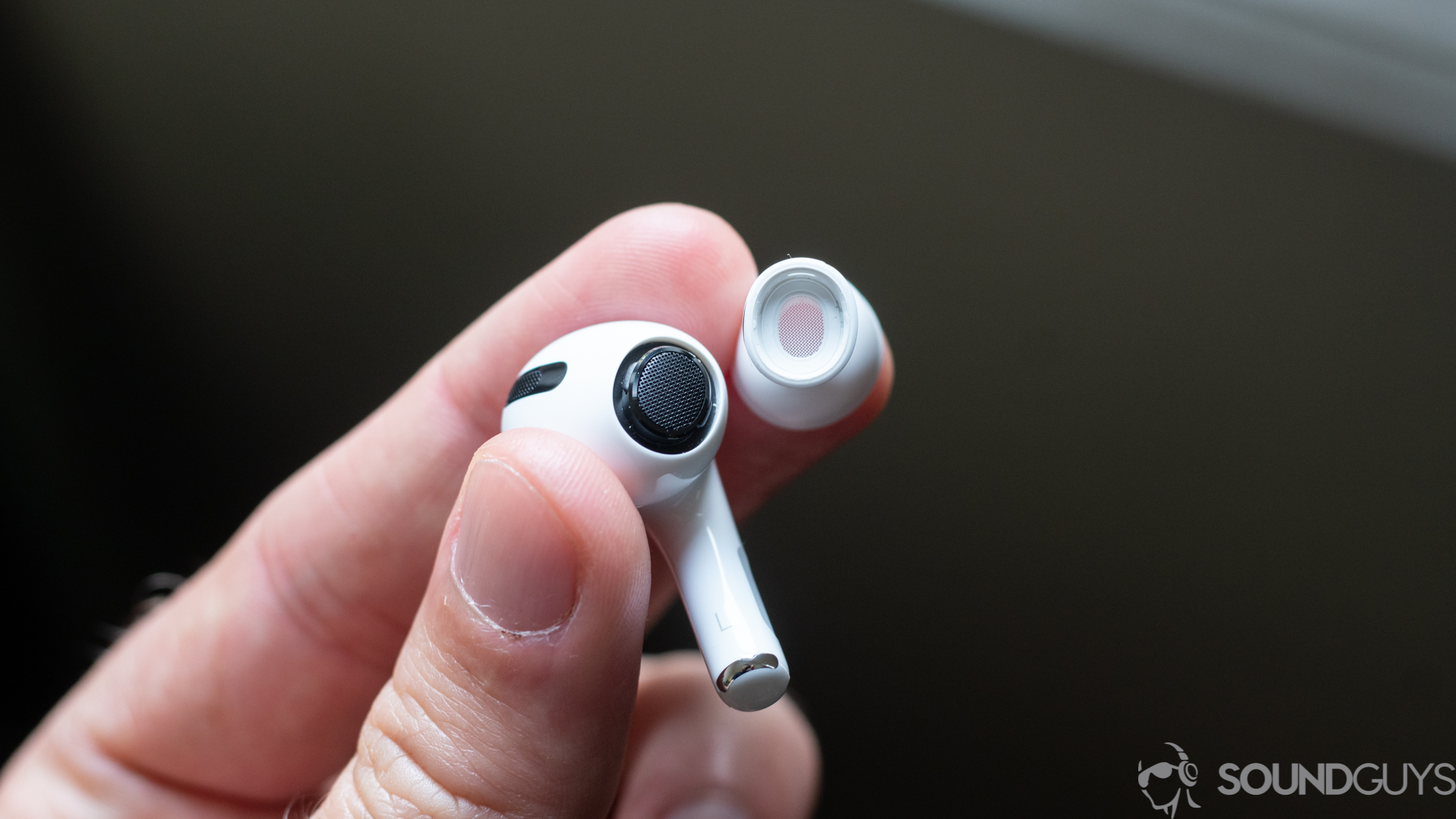 The AirPods Pro silicone sleeve pops into a divot surrounding the nozzle, which ensures a more stable connection between the pieces.
To remove the ear tips from this slot, pinch the ear tip from the bottom and pull until it comes out. You shouldn't need to pull too hard—a gentle tug should get it out no problem.
With your new ear tip, place the ear tip into the same slot around the driver on each AirPod. Make sure it clicks into place and stays securely in, and you're good to go with your new ear tips.
Finding the right fit for your ear tips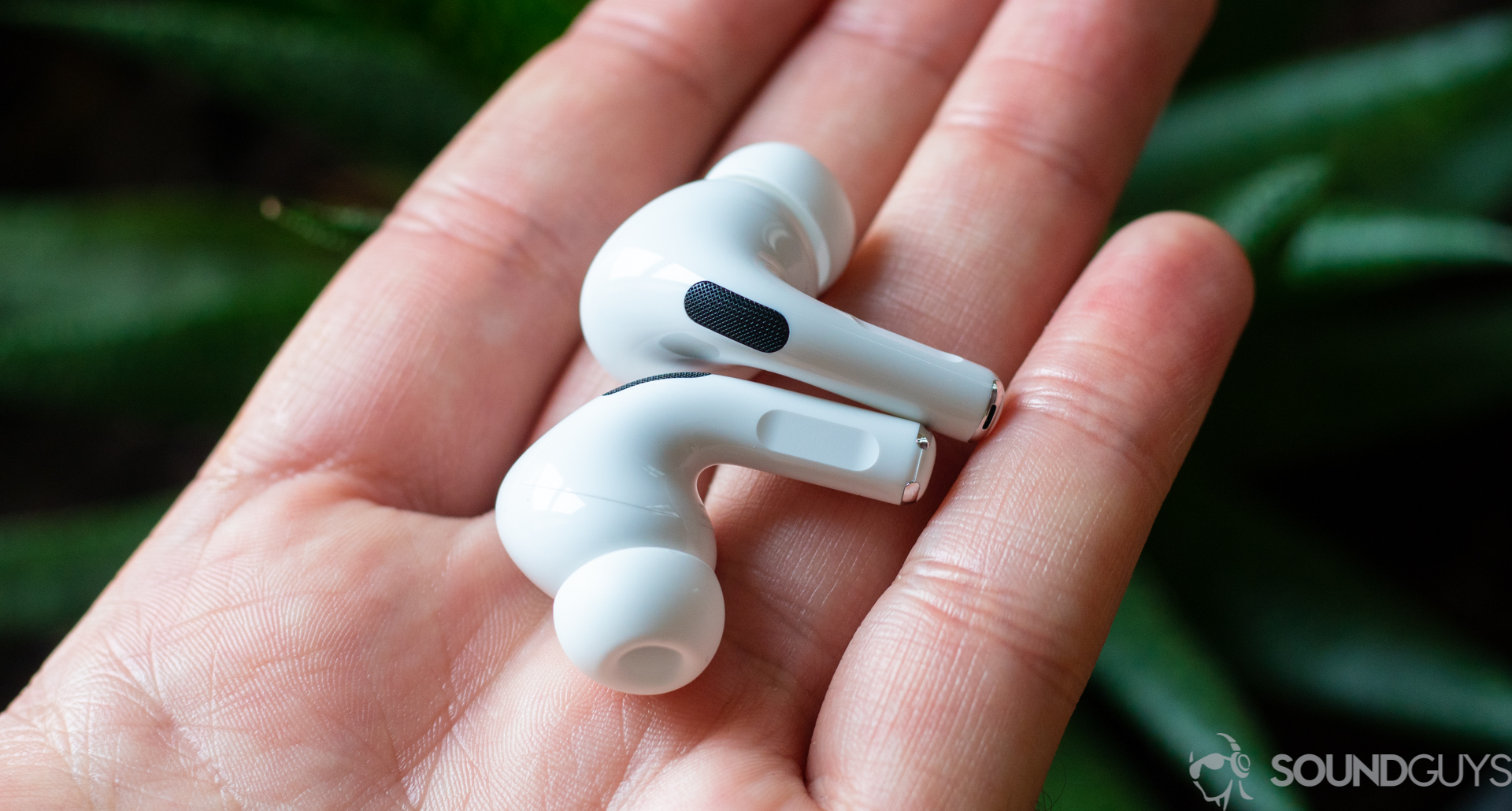 Finding the best fit possible for your AirPods Pro is essential for getting the best sound.
If you feel like you're not getting the best seal possible from your AirPods Pro tips, there are a few things you can do to get a better fit.
First, try out all the ear tips that come with your AirPods Pro. If it's too small, your AirPods will fall out of your ears or feel loose. If it's too big, you'll feel pressure, stretching, and pain inside your ear canal. The right fit will be snug and won't budge when you move your head around. Getting this fit ensures music won't escape from your ear and outside sounds won't come in.
For some extra help getting your right fit, you can do Apple's ear tip fit test. In your iPhone's Settings app, go to the Bluetooth menu and press the "i" button on the AirPods Pro that is connected to your phone. Here, you'll see the "Ear tip fit test" option, which will play music to test how much leakage you're getting from your AirPods Pro. It will let you know if your fit is good, and you can adjust according to your results.
There exist a number of earbuds that offer ear tip fit tests through their respective mobile apps. Here's a list of some of our favorites:
Frequently asked questions about AirPods Pro tips
No, the way the ear tips slot in around the driver is specific to AirPods Pro. Silicone ear tips for other true wireless earbuds won't fit on AirPods Pro.
Apple's one-year warranty on AirPods Pro doesn't cover accidental damage, only manufacturing defects. So if your AirPods Pro arrive with faulty ear tips, you could contact Apple about it for a replacement. But if it just gets damaged from normal use, you won't be covered. Ear tip replacement isn't covered by AppleCare+.
There's a possibility there's some user error happening if none of your ear tips are passing the fit test. Make sure you're putting the tips adequately into your ear and not letting them hang out too far, or you may need to adjust the angle the earbuds are sitting in your ears at. If this doesn't help and you personally feel like you're not getting a good fit, you can check to see if the manufacturer sells more ear tip sizes, or if you can use proprietary ones to get a good fit. It could also be a software issue that can be fixed with a software update.