All products featured are independently chosen by us. However, SoundGuys may receive a commission on orders placed through its retail links. See our ethics statement.
How to replace AirPods
Whether you broke your AirPods or lost it, replacing them and connecting the replacement is simple and easy.
Let's face it, the Apple AirPods can break or get lost easily. The tiny earbuds can fall out of your ears, and if you drop a bud down a drain hole, you have to replace the set. Luckily, you can replace AirPods fairly easily, at varying prices. Here's how to replace your AirPods in the event you misplace or break one (or both).
Editor's note: this article was updated on July 31, 2023, to add more information for readers with AirPods issues.
How do you return broken AirPods for a replacement?
When you bring your broken AirPods to Apple, you need to make sure you have either your original proof of purchase or the original box it came in, as well as the AirPods (including its charging case). You have the option of bringing it to an Apple Store or authorized service provider. Alternatively, you can mail the AirPods in via a prepaid shipping box from Apple. Apple will repair or replace AirPods that have a manufacturing defect for free within the one-year warranty, or for $29 USD for accidental damage if you bought AppleCare+.
Are your AirPods eligible for a replacement?
If you purchased AirPods, Apple covers issues regarding manufacturing for a whole year after the purchase date, but does not cover other issues. If you have AppleCare+, accidental damage is covered with a $29 service fee.
Keep in mind AppleCare+ only offers this more affordable repair or replacement option once per year within the two years an AppleCare+ warranty runs. Prices for repair or replacement may vary with other authorized service providers. It also does not cover intentional abuse.
What if you don't have AppleCare+?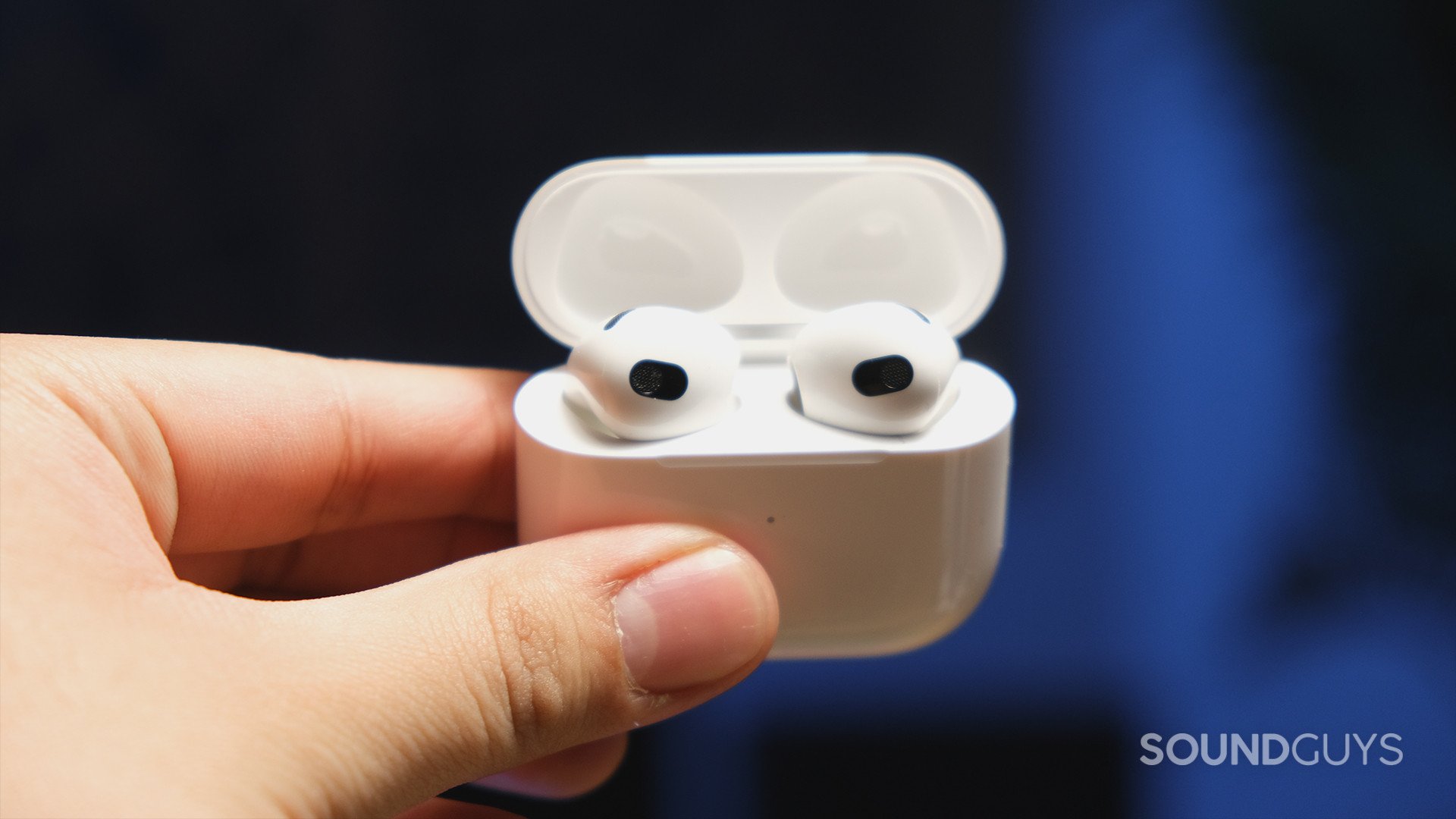 This thing can be pricy to replace.
If you're not covered by AppleCare+, the cost of replacement or repair is steeper. Out-of-warranty AirPods cost $69 USD to replace each earbud, the wireless charging case, or the MagSafe charging case, while the wired charging case is $59 USD. Out of warranty, it costs $89 USD to replace the Apple AirPods Pro (2nd generation) or the case. The AirPods Max replacement fee depends on the repair, so you have to get that pricing information from a service representative.
Apple launched a self-service repair initiative, which will allow you to buy and easily replace parts for various devices making them more sustainable. However, this does not currently include any model of AirPods, which unfortunately makes sense. The earbuds are notoriously hard to repair—iFixit even considers every model of AirPods unfixable.
What if you lost your AirPods?
Lost or stolen AirPods are not covered under warranty or AppleCare+. AirPods costs $69 USD each to replace, the charging case costs $59 USD, and the wireless or MagSafe charging cases cost $79 USD. AirPods Pro costs $89 USD each to replace, while the charging case is $99 USD. However, before you go paying this much for a replacement, make sure to check Find My to see if it's just wedged into your couch or on the sidewalk outside your house.
| | Cost |
| --- | --- |
| AirPods (1st and 2nd Gen) | $69 |
| AirPods (3rd Gen) | $69 |
| AirPods Pro (1st and 2nd Gen) | $89 |
Though AppleCare+ doesn't cover lost cases, you can get a discounted replacement for the AirPods Pro. Instead of paying $89, you'll only have to pay $29 to replace the case.
With AppleCare+
Without AppleCare+

AirPods (1st and 2nd Gen) Charging case


With AppleCare+

$59


Without AppleCare+

$59


AirPods (1st and 2nd Gen) Wireless charging case


With AppleCare+

$79


Without AppleCare+

$79


AirPods (3rd Gen) Lightning charging case


With AppleCare+

$69


Without AppleCare+

$69


AirPods (3rd Gen) MagSafe charging case


With AppleCare+

$79


Without AppleCare+

$79


AirPods Pro (1st and 2nd Gen) Wireless charging case


With AppleCare+

$29


Without AppleCare+

$89

---
Purchase Airpod replacements from Re-Cell Exchange
Re-Cell Exchange is a trusted source for purchasing AirPod replacement parts. With over 700 reviews and an impressive 4.9/5 rating on Google Reviews, they provide a reliable option for your needs. Whether you need single AirPods or a case, Re-Cell Exchange offers fast shipping and a hassle-free return policy to ensure your satisfaction.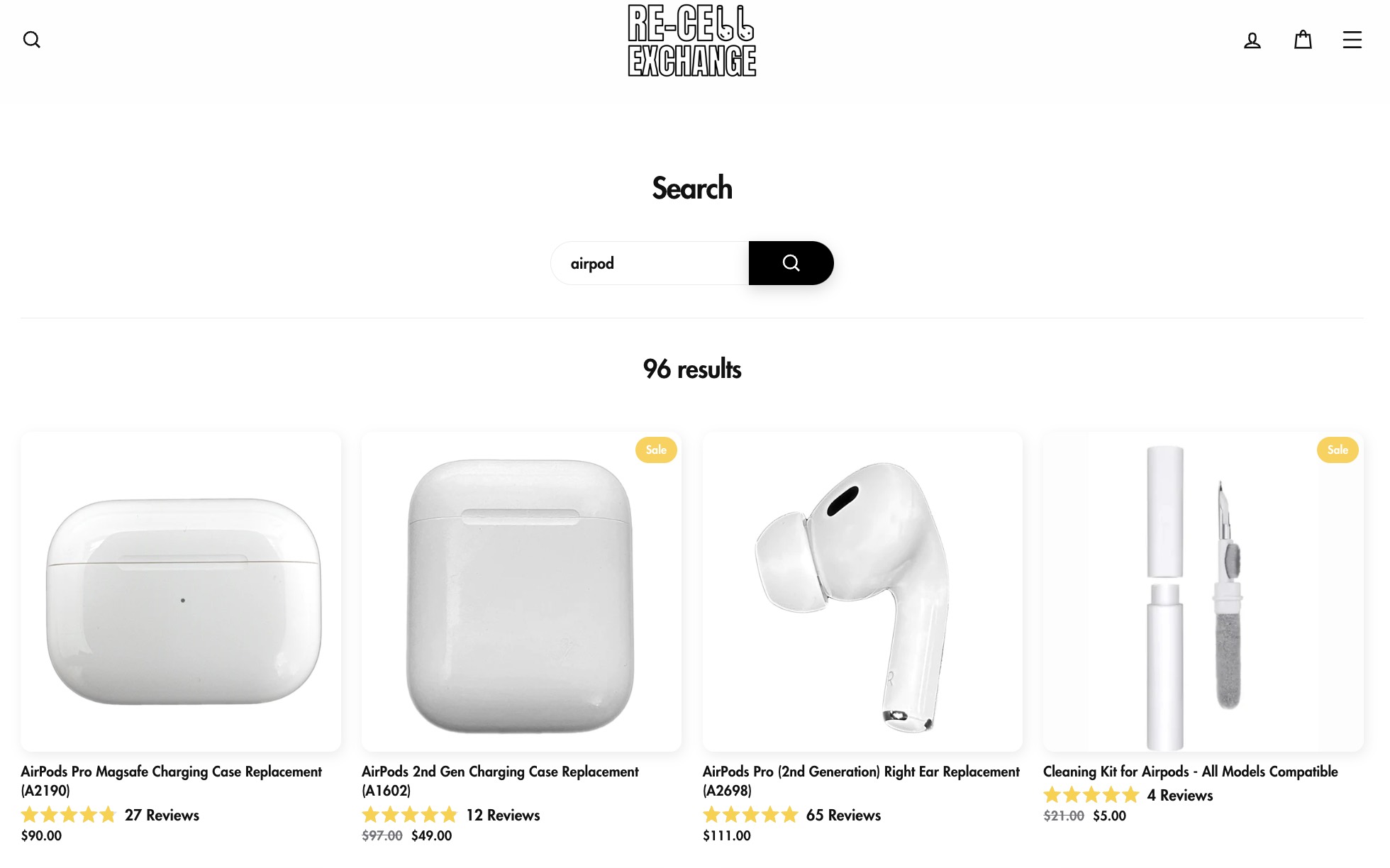 ---
How do you set up replacement AirPods?
To set up your new replacement AirPods, follow these steps:
Go into Bluetooth settings on your phone and choose "forget this device"
Put your AirPods in the charging case, and wait for the light to turn amber
Hold the setup button until the light flashes white
Go to the home screen of your phone and open the charging case
you should get a pop-up notification prompting you to set up your AirPods
Whether you dropped your AirPods into a deep ravine or ran over it with a bike, you can still always get a replacement. The tiny thing might fall out of your ear, but it won't fall out of your control.
Frequently asked questions about replacing AirPods
Accidental damage is covered by AppleCare+, so the cost of replacing the earbuds and case will be a lot lower than if you aren't covered or out of warranty.