All products featured are independently chosen by us. However, SoundGuys may receive a commission on orders placed through its retail links. See our ethics statement.
How to set up Find My AirPods to find lost earbuds
It's easy to lose your AirPods, but Apple's Find My service can help by using your iPhone, iPad, iPod Touch, or Mac.
Losing your Apple AirPods is pretty easy, thanks to their small, portable design. That's why Apple created the Find My AirPods feature. It's simple to set up and will help you find your missing AirPods in no time — solving one of the more common problems with true wireless earphones.
Editor's note: this article was updated on May 18, 2023, to ensure timeliness and accuracy of the information presented.

What is the Find My AirPods feature?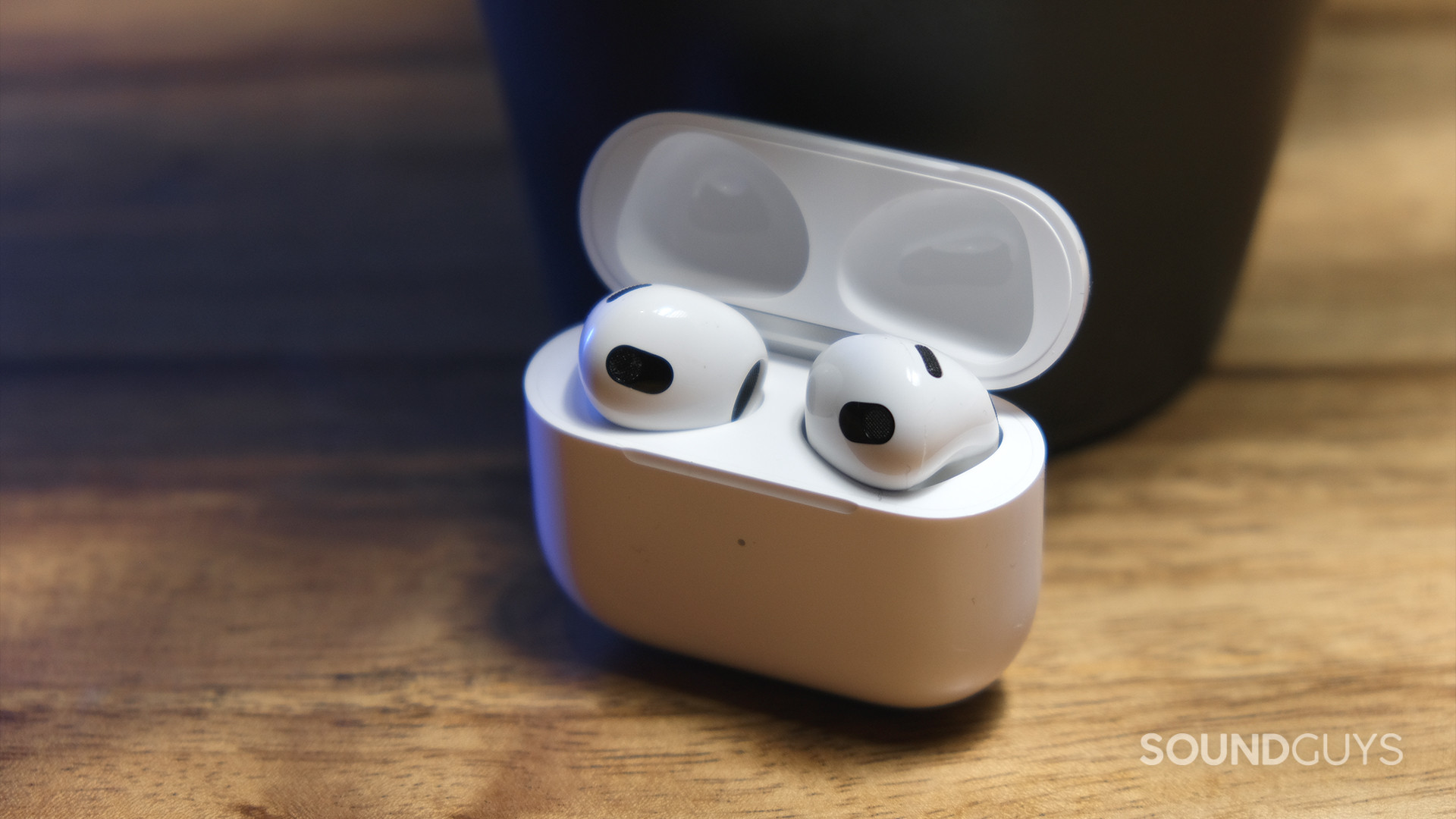 AirPods are small, and that means that they're easier to lose, too.
Part of the larger Apple iCloud ecosystem, Find My is an app and a service that helps you find lost items. The service runs on your Mac, iPhone, iPad, iPod Touch, Apple Watch, AirPods, and AirTag. If you misplace something, the app offers various methods to help you locate it. If you think you lost your AirPods somewhere nearby, they can play a specific sound that travels across rooms well to help you find them, or help you locate them using precision tracking, in the case of the AirPods Pro (2nd generation). This mostly only works with Apple's products, so if you lose a pair of third-party headphones, you'll need to find them in some other way (with some exceptions).
On the other hand, if you aren't sure where your AirPods are at all, whether that's the gym, office, or somewhere else, the Find My service lets you use a map to see where they are. If the AirPods batteries run low, it will drop its last known location before dying completely. Other people's nearby Apple devices can also send encrypted data about the location of your lost AirPods even when it isn't online, too. Again, that only works for Apple's products and not for your other headphones.
How do you add your AirPods to the Find My app?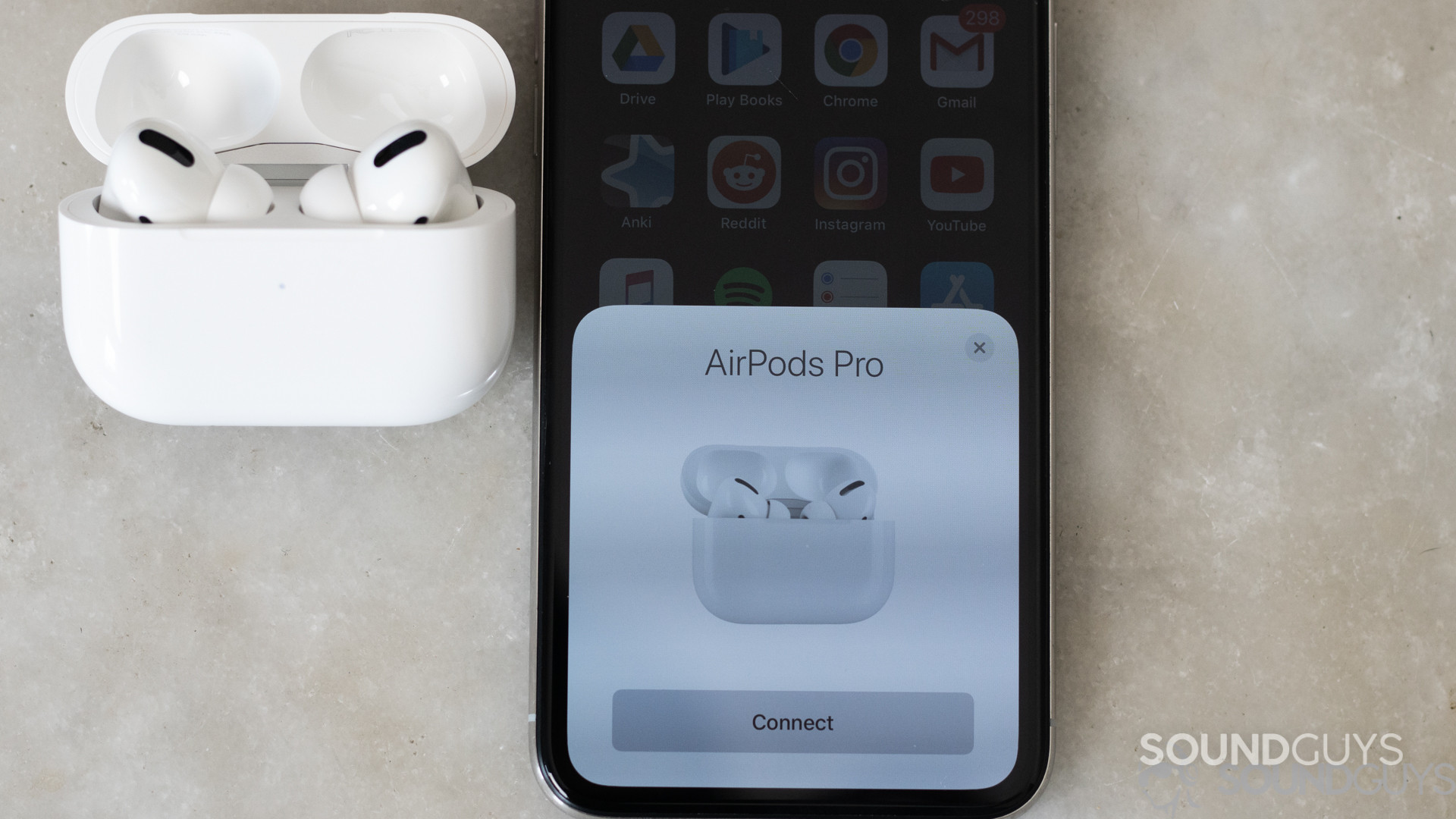 If you have an iPhone, all you have to do is open the case to begin the pairing process, which means they'll be ready to use with the Find My feature.
It's relatively simple to add your AirPods to the Find My service. The specifics vary for each Apple device, but overall it's straightforward.
How to use Find My on an iPhone, iPad, or iPod Touch
Here's how to enable Find My on an iPhone, iPad, or iPod Touch:
Open the Settings app
Tap on your name, and then select Find My
Activate Find My [type of device you're using] and then turn on Find My [device]
If you wish to find items even when they're offline, activate Find my network (explained in more detail a little later)
To have lost items send their location to Apple before their batteries die, activate Send Last Location
To find lost items on a map, be sure to enable Location Services (if you haven't already) in Settings > Privacy > Location Services and turn them on, too
Once your AirPods pairs successfully with your iPhone, Find My will automatically set up, too, so you should be good to go. However, to ensure you can find your lost AirPods even when it's powered off or not synced to your iPhone, make sure to:
Open Settings > Bluetooth
Tap on the "More Info" button located next to your device in the list
Scroll down to Find My network
Ensure Find My Network is active
How to use Find My on a Mac
You can also use your Mac to take advantage of the Find My AirPods feature:
Open the Apple Menu and click on System Preferences
Click on Security & Privacy
Activate the Privacy tab, and if the padlock shown in the lower left-hand corner is locked, click on it and enter the administrator's name and password
Select Location Services
Click the "Enable Location Services" checkbox to activate it and make sure that the checkbox next to "Find My" is also active
Click on "Done"
Select Apple ID followed by iCloud
Make sure the checkbox next to "Find My Mac" is active here, too
To ensure you can find items even if they're lost or stolen, go to Options and then make sure that Find My Mac is active and Find My network is on
Click on "Done"
How can you locate lost Apple AirPods with Find My?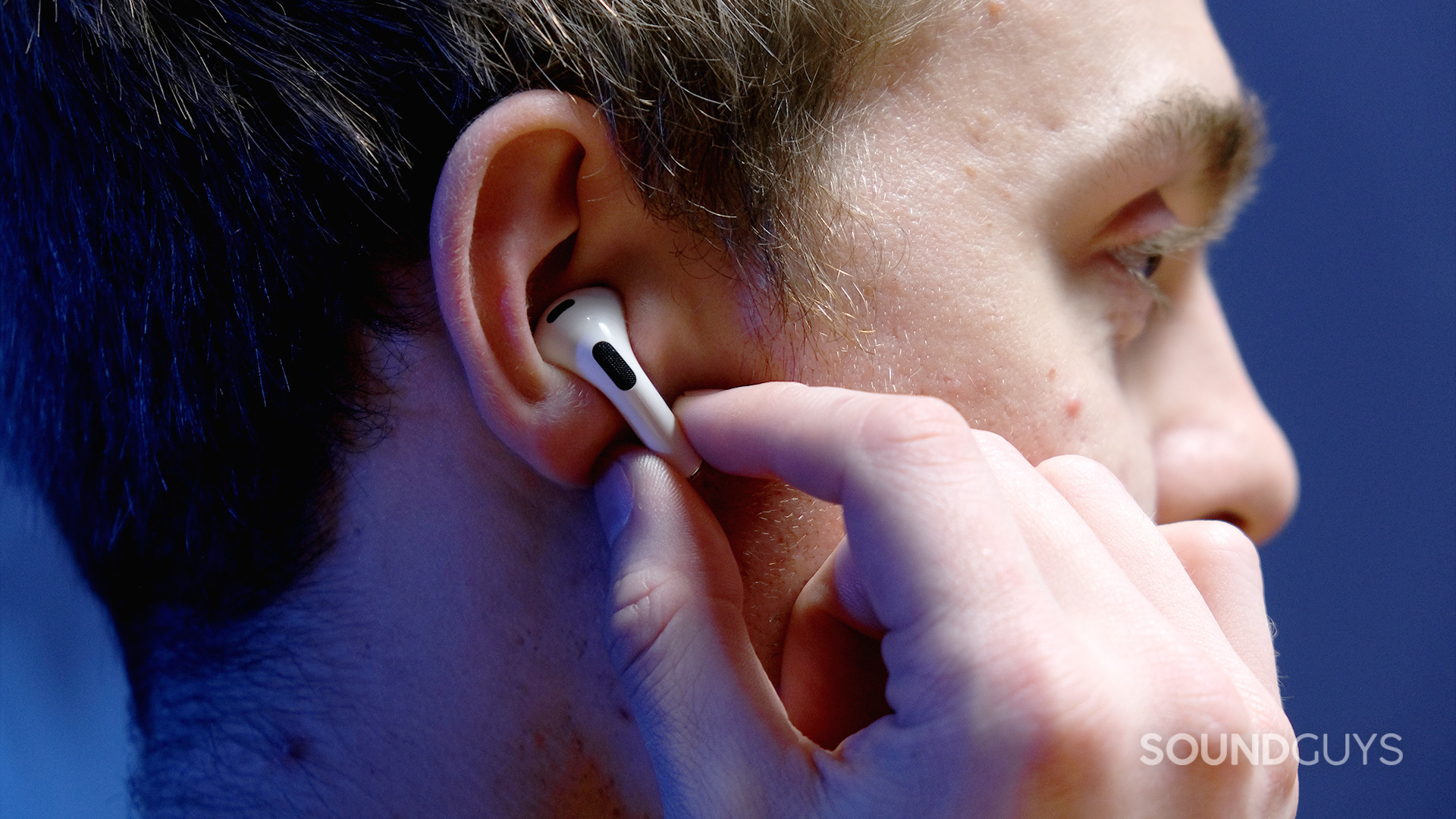 Ever take out your AirPods and notice they're suddenly not around anymore? That's what Find My is here for.
If you happen to lose your AirPods, don't worry, just open the Find My app on your iPhone, iPad, iPod Touch or on a Mac that shares the same Apple ID and the latest macOS version. If you don't have any of those, the Find Devices or Find Items apps on an Apple Watch will work, too.
If you have no ready access to any of those devices, the Find My app will also let you find your lost AirPods using a device someone else owns, as long as they are in your Family Sharing group. You can also sign in to iCloud's find page using a web browser.
Once you are in the Find My app, you can mark your AirPods Pro as lost, play a sound to locate it, and view the location of your lost AirPods Pro. Plus, it can help you find it if it's nearby, notify you when someone else with an Apple device finds it, or alert you when you've left your AirPods Pro behind. If you've lost your AirPods Pro (2nd generation) and have an iPhone with a U1 chip (iPhone 11 and later, excluding the SE), you can use precision tracking to find your AirPods. If the "Find" button says "nearby" underneath, you can press that to open a screen with an arrow showing the direction to go to find your AirPods, accompanied with haptic feedback and audio to aid you while you're walking.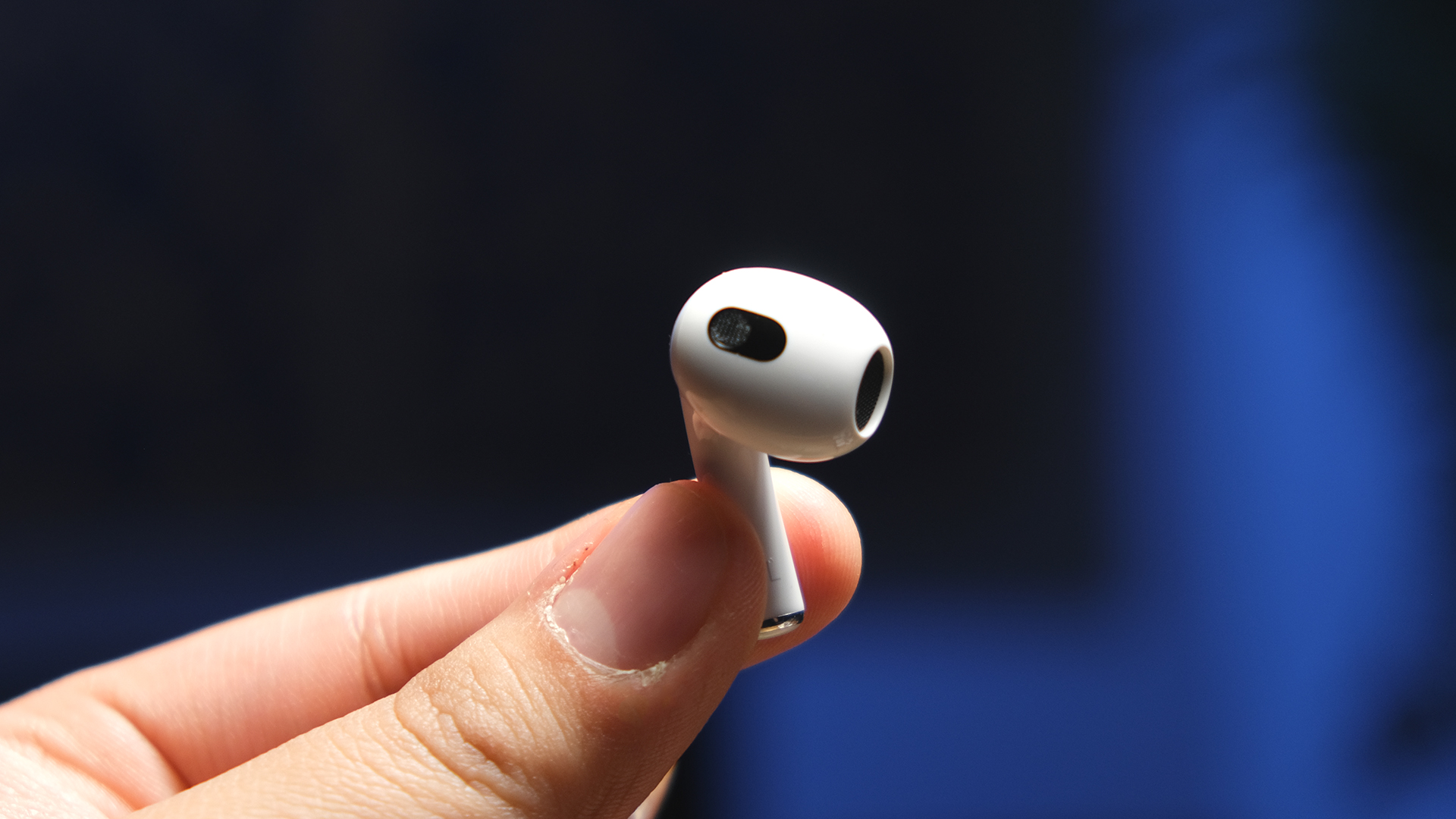 The Apple AirPods (3rd generation) has an IPX4 rating that makes it great to go running with, but that might mean you leave them behind on the trail, as well.
Standard AirPods (and some Beats headphones) only offer a more limited set of features. You can use Find My to view the true wireless earbuds' location and play a sound to help you find them.
Losing your AirPods might happen more often than you'd like, thanks to the earbuds' small size. With Find My and its handy features, there's no need to worry about locating those misplaced earbuds.
Frequently asked questions about the AirPods
Your AirPods might sound too quiet because:
Earwax and debris are covering the speaker grills and affecting audio output, which means it's time to clean them.
You might need to factory reset your AirPods to recalibrate the volume levels. You can learn how to do that here.
Your media player's sound settings are too low.
Pairing the AirPods to an iPhone is quick and simple:
Open the lid of your AirPods or AirPods Pro case near your iPhone.
Wait for the notification card to appear on your iPhone.
Tap "Connect."
The AirPods will pair to that device, and associate with all other Apple devices under your iCloud account.
The pairing process above also applies to pairing AirPods with an iPad.
No, none of the Apple AirPods support Bluetooth multipoint. However, you can take advantage of automatic device switching between Apple hardware under the same iCloud account. This means when you're listening to music on your iPhone and start playing a video on your MacBook, the AirPods (3rd generation) will stop playing from your phone and immediately switch to the laptop's audio output.