All products featured are independently chosen by us. However, SoundGuys may receive a commission on orders placed through its retail links. See our ethics statement.
Wicked Audio announces four new headphones ahead of CES 2019
Wireless earbuds for everyone.
CES 2019 is still a week away, but Wicked Audio is looking to get ahead of all the noise with four new Bluetooth earbud announcements. Whether you're looking for a true wireless option that won't break the bank or a pair of Bluetooth earbuds you can use at the gym (or both), the company is hoping one of the new offerings is perfect for you.
The Wicked Audio earbuds come with a waterproof build and a sleek, all-black design.
True wireless earbuds were all the rage in 2018, but there are still plenty of areas that could use improvement. Wicked Audio is taking their shot at the category with the new Dunmore true wireless earbuds which are a premium pair of IPX5 'buds meant for everyday use. One of the bigger concerns when it comes to true wireless earbuds is always battery life, but Wicked Audio claims that you'll be able to get six hours of constant playback before needing to throw them back in the charging case. Speaking of which, the charging case doubles as a portable battery bank that you can use to charge any of your other devices on-the-go.
If you're looking for a pair of neckbuds for the gym you might want to check out the Portal earbuds.
The next pair of earbuds announced is simply dubbed the Portal, and they are a pair of neckbuds designed for those with an active lifestyle. So if your New Year's resolution was to get back in the gym, these might be for you. They have no cords and an anchor fit which helps them stay in your ears during strenuous workouts. Of course, they also come with rubberized housing and plenty of cushion sizes for added comfort during your workout. There's no word yet on what to expect when it comes to battery life, but considering it's for the gym anything around eight hours will be acceptable here as that's more or less the average for this type of product.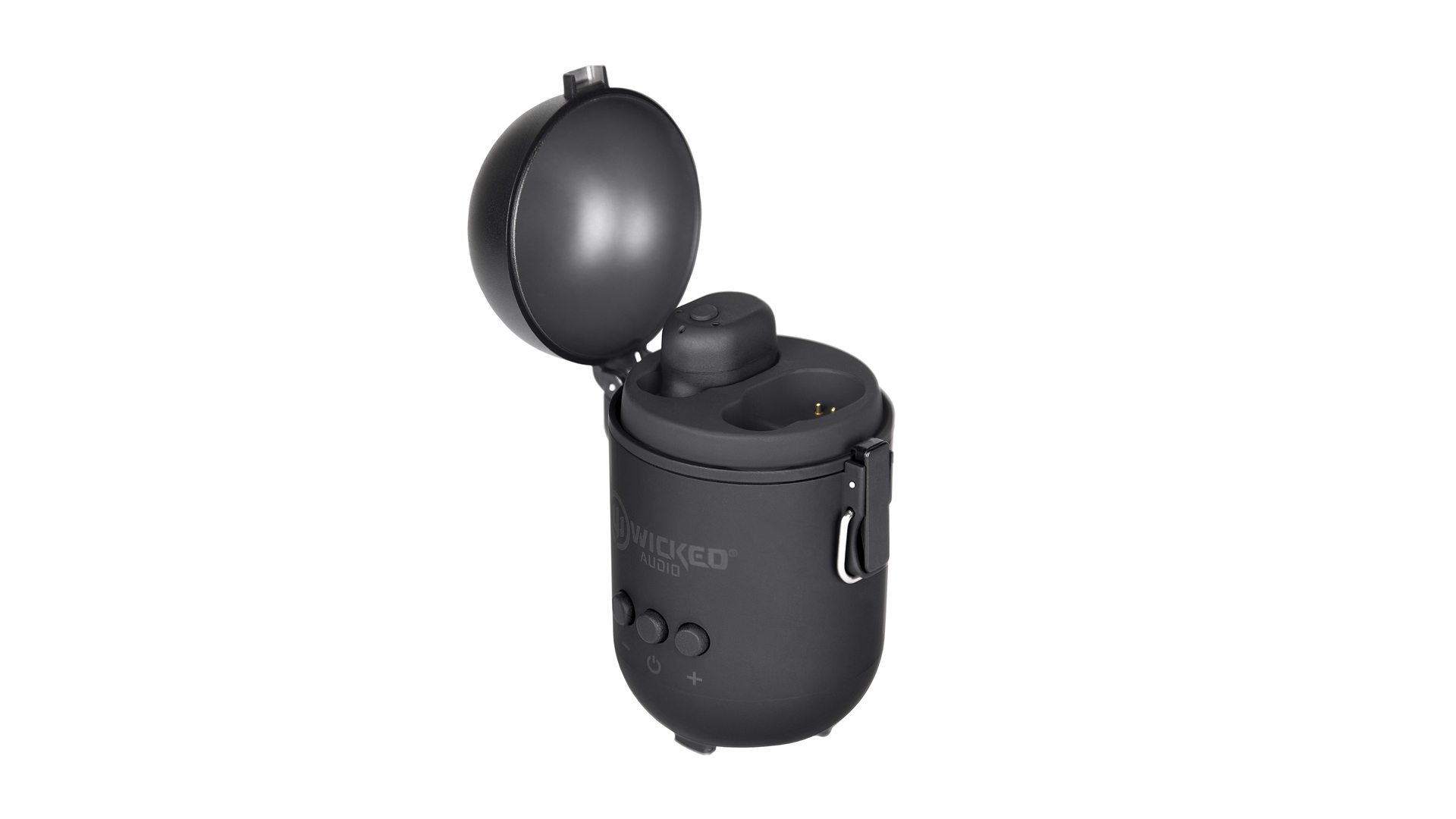 These earbuds also come with a charging case that doubles as a speaker.
For anyone that tends to find themselves outdoors more often than they're in the gym, Wicked Audio also announced a new pair of wireless earbuds called the Syver. These are an IP65 rated waterproof and dustproof pair of 'buds that were made for activities like hiking, running, or camping. Best of all, they come with a charging case that also doubles as a speaker so you can sit back and enjoy your music after a good run or when you're sitting around the campfire. Like the Portal neckbuds, there's no word on battery life here which can be a make or break feature of these headphones since you probably won't be near an outlet if you're out camping.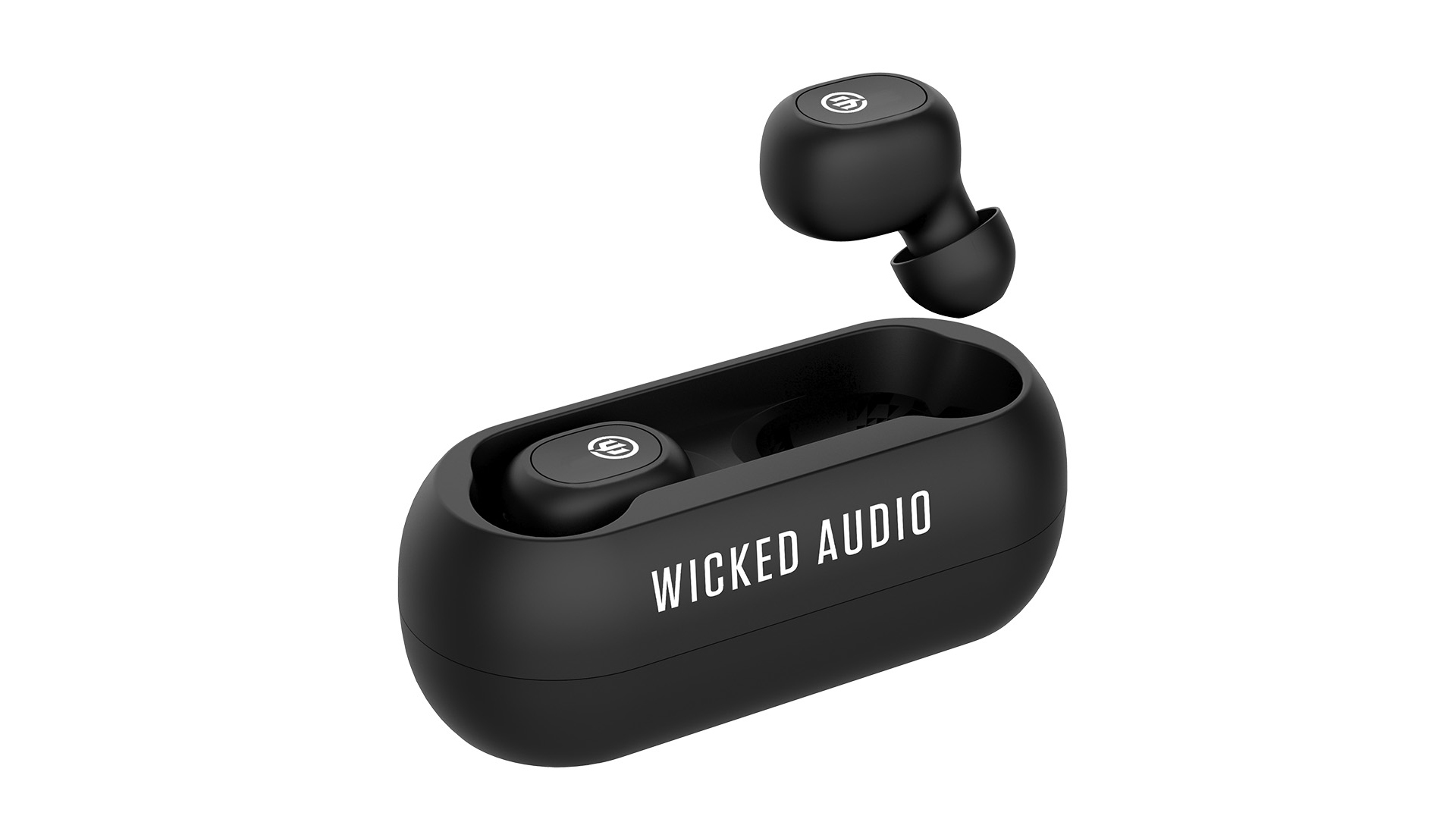 For those who don't want to burn a hole in their wallet there's the Gnar earbuds which are supposed to be affordable for most people.
The last product announced is another pair of true wireless earbuds called the Gnar, which are budget-friendly options for anyone that doesn't feel like emptying out their wallet for a pair of headphones. Wicked Audio claims these have ambient noise protection so you can focus on whatever music or podcast you're listening to, and while it's not clear what that really means, it's a safe bet to assume they have better isolation than something like the AirPods which have a one-size-fits-all approach to fit. They come with some basic playback controls for playing or pausing your music and thanks to a built-in mic you can also use these for phone calls when you don't want to pull out your phone as well.
We're still waiting on pricing for all of these options, but considering Wicked Audio has a history of making affordable gear these most likely won't be priced astronomically and should be within reach of most people. All of these headphones are currently to be released sometime in Spring of 2019, so if any of these caught your interest make sure to keep an eye out for the official release date later this year.