All products featured are independently chosen by us. However, SoundGuys may receive a commission on orders placed through its retail links. See our ethics statement.
What makes a good set of true wireless earbuds?
Here's a few things to consider before you buy.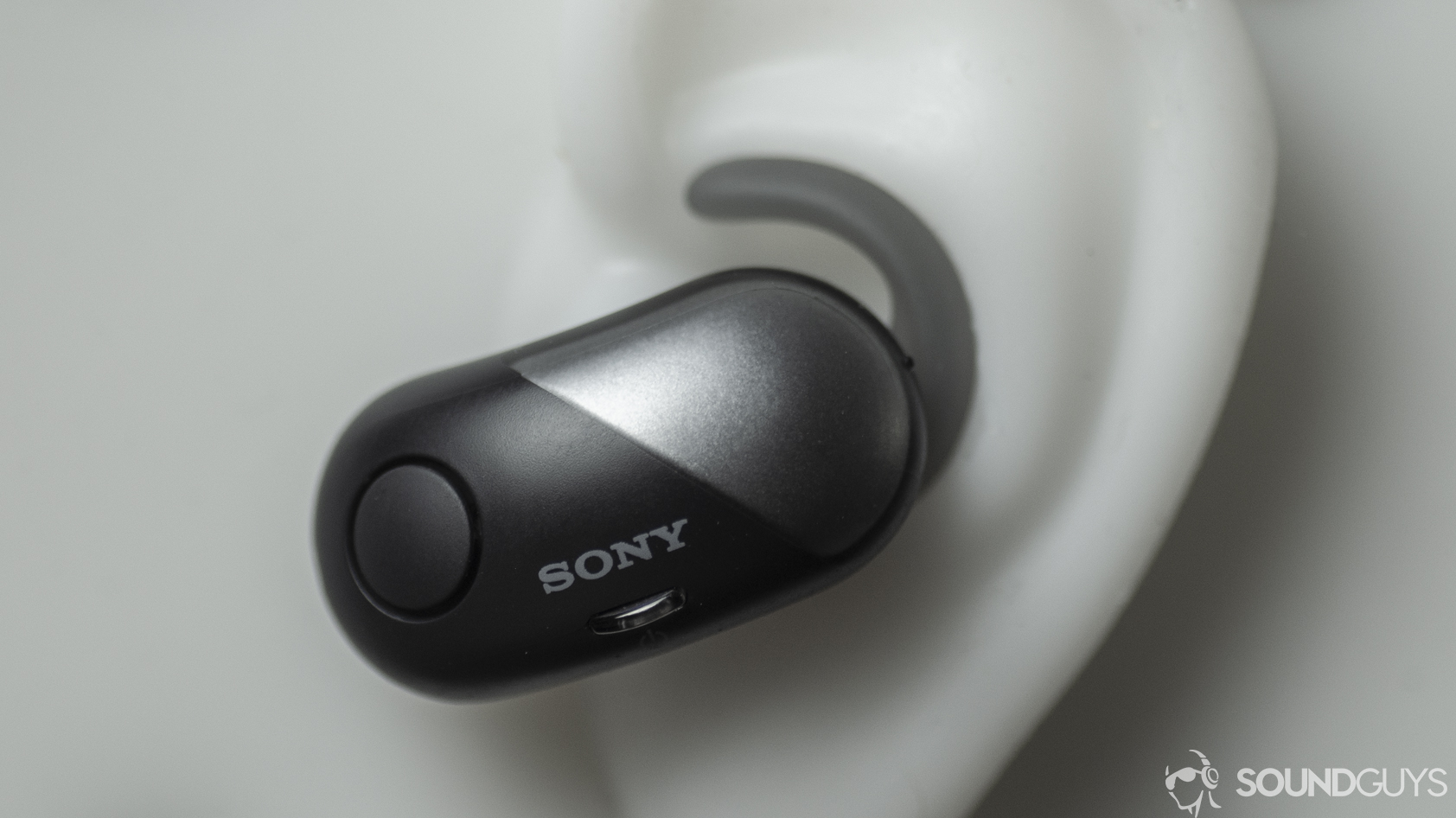 While there's a ton of competition in this category, Apple's Airpods have enjoyed a comfortable lead over the rest of the pack, but you'd be doing yourself a disservice if you just assume that those are the best truly wireless earbuds. They aren't for many reasons, particularly because they fall short in what makes an ideal set of true wireless earphones. Before we address that, we need to answer a few questions:
What makes a good set of true wireless earbuds?
How can you tell what models are better than the others?
What should true wireless earphones do?
True wireless earbuds aren't connected by any wires, and use wireless tech to stay connected to each other, and your phone. Like any other set of headphones, they should sound good, but their biggest weaknesses are staying in your ears, and battery life. Those two concerns should trump all others, as you can't use a product that won't stay in your ears, nor can you use a product that won't last long enough for your daily use.
Like any other set of headphones, they should sound good, but their biggest weaknesses are staying in your ears, and battery life.
While it's tough to objectively test whether or not something will stay in your head, many true wireless earbuds will do something to act as a fail-safe to hold the unit in your ears. These features are extremely valuable. You may not be able to tell 100% if a product will fit you well, but these features increase the likelihood immensely. No matter what anyone says, AirPods are not the best true wireless earphones because not everyone can use them. That's bad.
However, we can objectively test sound quality and battery life.
Battery life
In order to tell if a set of true wireless earbuds lasts long enough for you, we need to establish how long you listen to your music on a day-to-day basis. Many earbuds of this type will recharge in their case, extending their life as you work or sleep. But at a bare minimum the battery life needs to exceed your total daily use by a comfortable margin. Luckily for true wireless earbuds, that bar isn't very high.
True wireless earbuds tend not to last long, so it's extra important to know how long you need them to last before you buy anything. Any model that can't last that long should be disqualified from your shopping list. At SoundGuys, we test all truly wireless earbuds at a constant volume, and chart how long it takes to exhaust a full charge.
That chart will update as we test more, but it's important to note that if you need better battery life: you need to be looking into a more traditional set of Bluetooth earbuds or headphones. There are a lot of downsides to true wireless earphones, and many of them can be solved by being able to live with a wire or slightly bulkier unit.
Sound quality
For the most part, you want true wireless earbuds with some form of aptX Bluetooth. In the coming months, definitely look for aptX Adaptive, as it has the least latency of the higher-bitrate codecs out there.
Sound quality seems to be fairly uniform from unit to unit, but the rules for what makes a good-sounding headset are a little complex. However, for true wireless earbuds, you're going to want something that can isolate well, and have a slight bass emphasis. You're going to need your earphones to be able to drown out loud noises. Models with foam tips and/or noise-canceling tech will be better than those without.
The pink part of the line is where you find bass. Strong emphasis here helps mask outside noise.
I put that in all bold because a perfect seal has huge implications for sound quality. It's why the Apple AirPods measure well, but we don't recommend them over models like the Earin M-2. The former is well-polished, but the latter functions better in sound quality because of its attention to the implications of outside noise.
Features
Bringing up the rear is features. While it may sound trite, sometimes features are the selling point of headphones now that many consumer models can be expected to meet a certain level of quality. It's why the aforementioned terrible-isolators the Apple AirPods are the enthusiastic choice of many: They satisfy the wants of their buyers.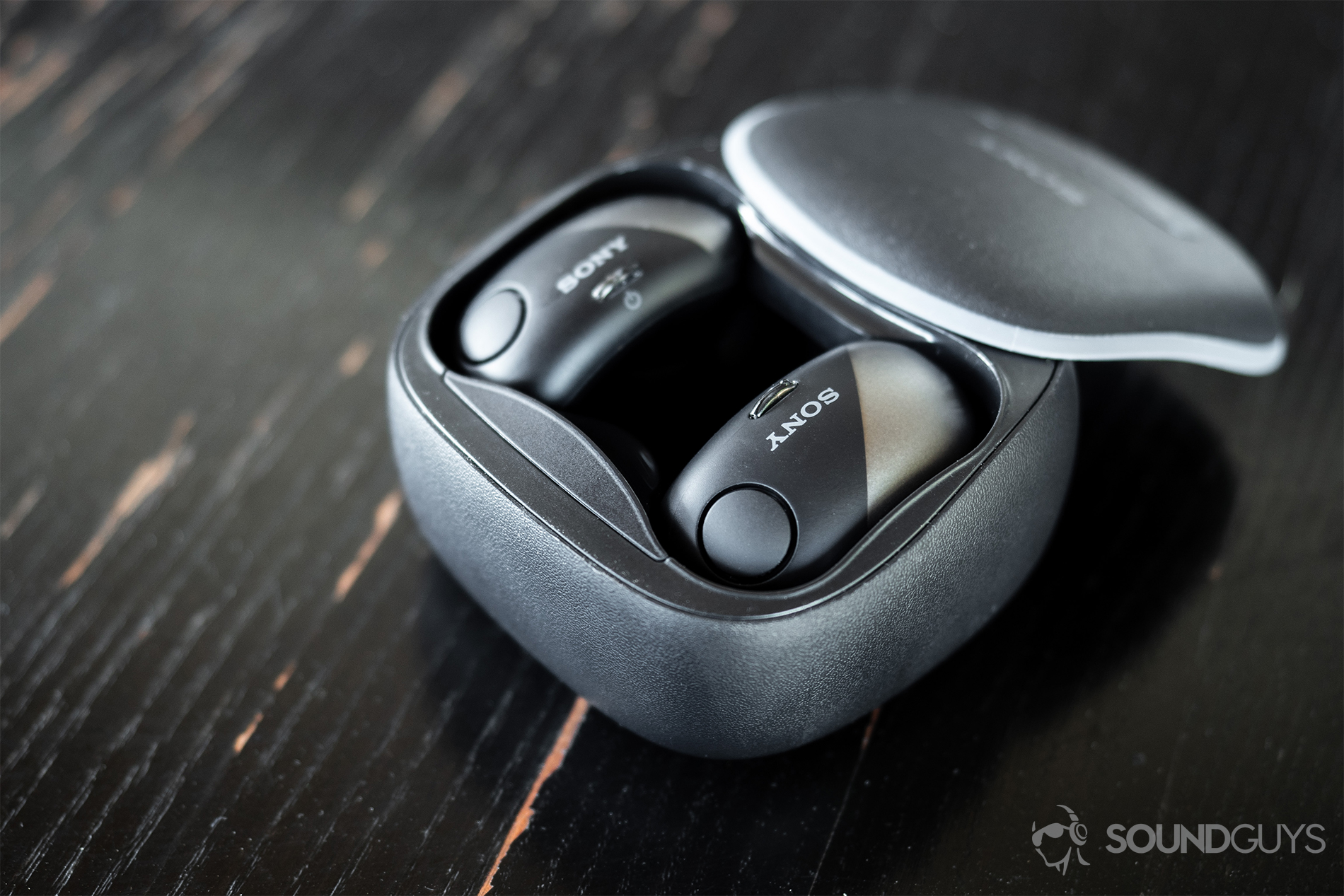 Extra features are often crammed into the charging/carry case.
There is nothing wrong with buying a product based on the features you want, but with true wireless earbuds, the category is very new. It's possible that there's no perfect option for you, and that's okay. It's also possible that one of these models has a feature that you can't find anywhere else, like waterproofing or a super-clean interface with a voice assistant. It's also okay to buy a product based on these concerns.
Just be sure to figure out what your wants are, and what your needs are when you're shopping for true wireless earbuds.
Related: Best wireless earbuds
FAQ
It depends on the TV! Newer models that can pair with Bluetooth headphones shouldn't have any trouble connecting to true wireless earbuds, but you need to pair them first. If your TV doesn't support Bluetooth, you can still buy an emitter for fairly cheap on Amazon that plugs into the TV's audio output ports.