All products featured are independently chosen by us. However, SoundGuys may receive a commission on orders placed through its retail links. See our ethics statement.
Why Apple Podcast ratings are so important
Success begets success.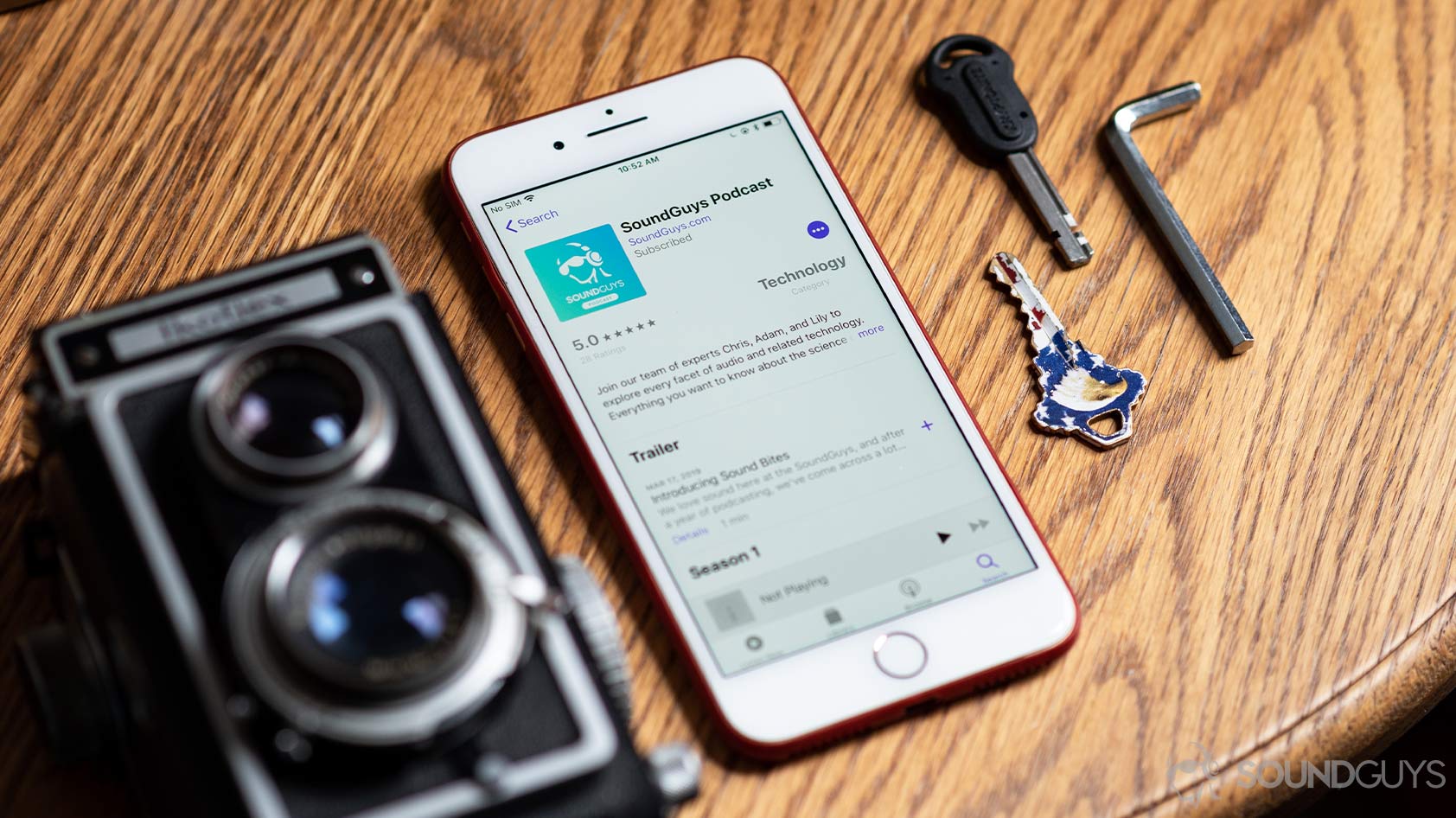 We've all heard it before: "be sure to rate and review us on Apple Podcasts." This line is the podcaster's version of "smash that like button!" But why are podcasters practically begging listeners to rate them on Apple Podcasts in particular? Are Apple podcast ratings really that valuable?
Editor's note: this article was updated on April 30, 2021, to include links to related articles.
What makes the Apple Podcasts so special?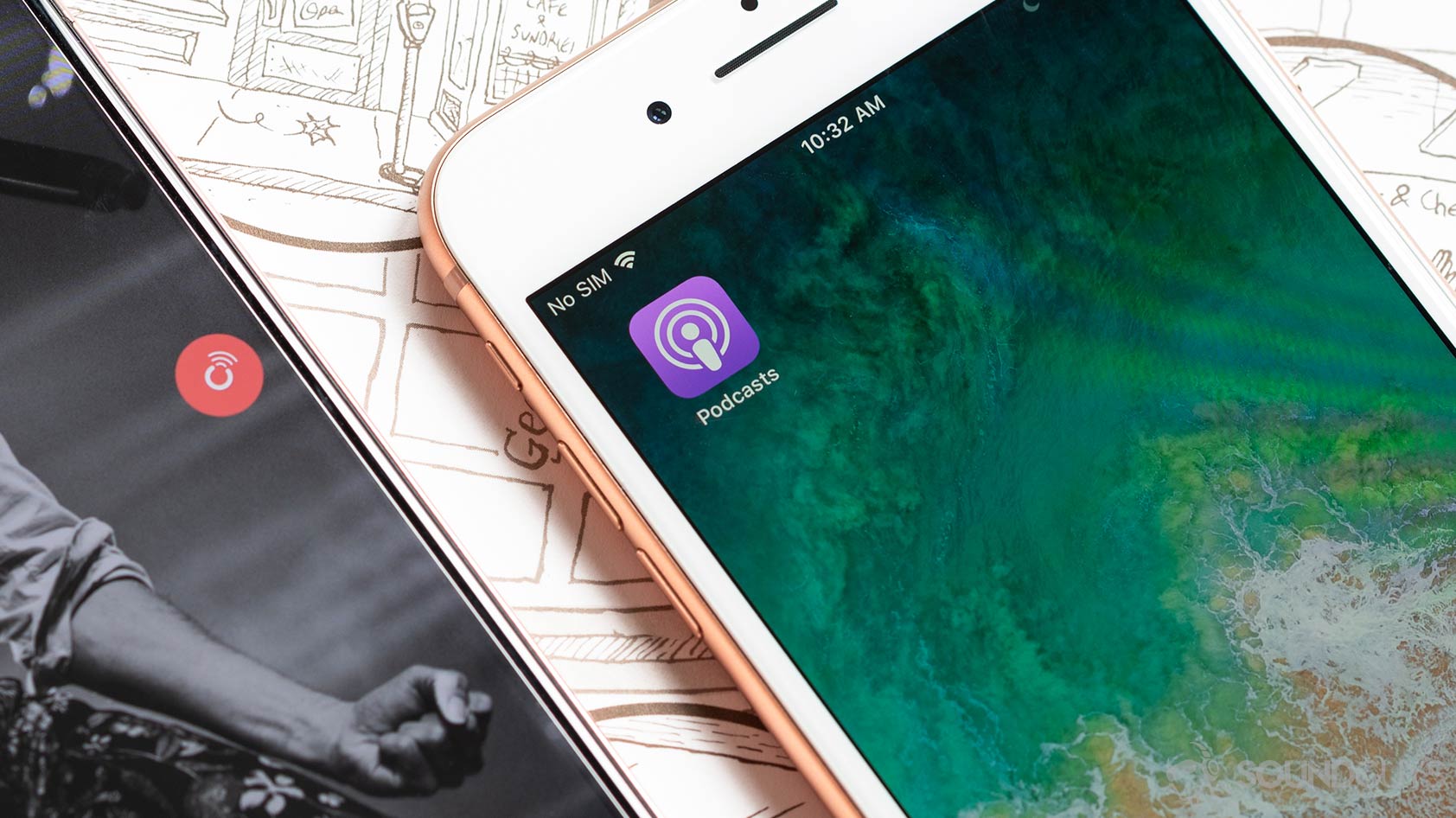 The Apple Podcasts app comes preinstalled on iOS devices, making it the default for iPhones users.
As with all things Apple, Apple Podcasts is easy to use and very accessible. The app comes pre-installed on all iPhones, so right from the jump, users can open the app and begin browsing. This is starkly different from the Android experience which requires users to search through the Google Play Store for one of numerous podcast players that are indiscernible from the rest, at least from a bird's eye view.
This pared down process means top-performing podcasts on Apple's platform garner a great deal of attention compared to those that make it to the top on more diversified alternatives. As Android Authority Podcast host Jonathan Feist shared, "[Apple Podcasts] does not promote discovery. It's an extension of popularity… [and is] very easy for advertisers to latch on to."
Related: Best music streaming services
This is because success begets success. Data collected by Pacific Content reveals that society and culture-oriented content is the most sought after and steadily growing subset of shows within Apple Podcasts. A good chunk of these shows are hosted by celebrities and happen to the greatest representation in Apple's Top 200 list of podcasts.
High ratings make it easy for advertisers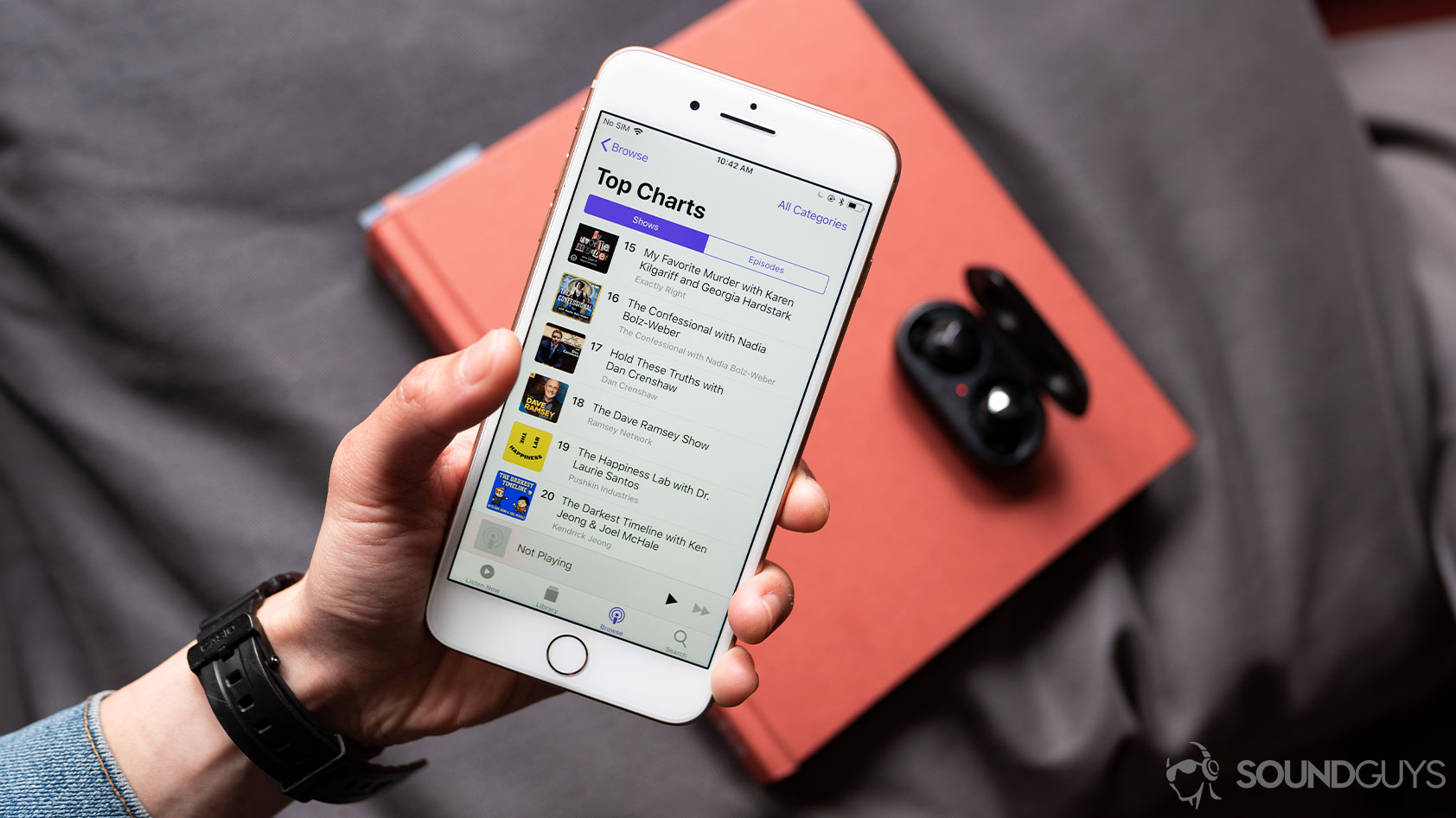 Society and culture shows with "celebrity" hosts are incredibly popular and have staying power on the Apple Top 200 chart.
Very few podcasts have ratings and even fewer have reviews, therefore the sway of a single rating can really make a difference and catapult podcasts into Apple's feed. Essentially, amassed ratings yield visibility. If your podcast is highly visible, you're more likely to be approached for sponsorship and ads. Nielsen Media data collected over 18 months demonstrates podcast advertising has sway and influence. These ads increased important metrics including awareness, affinity, and recommendation/purchase intent, but what makes this unique to podcasting?
Apple Podcast popularity with the large number of iPhone users drives a lot of ad money and influence. —Jonathan Feist, Android Authority
Host-read advertising spots are placed smack-dab in the middle of podcasts, and there isn't a marker on the episode timeline indicating when the advert is read aloud. This means that listeners are randomly subjected to ads, and skipping them requires effort. From personal experience, this interwoven ad-reading works well for companies. I'm often too lazy to find my phone in the other room and skip ahead 30 seconds, and opt instead to listen to the ad.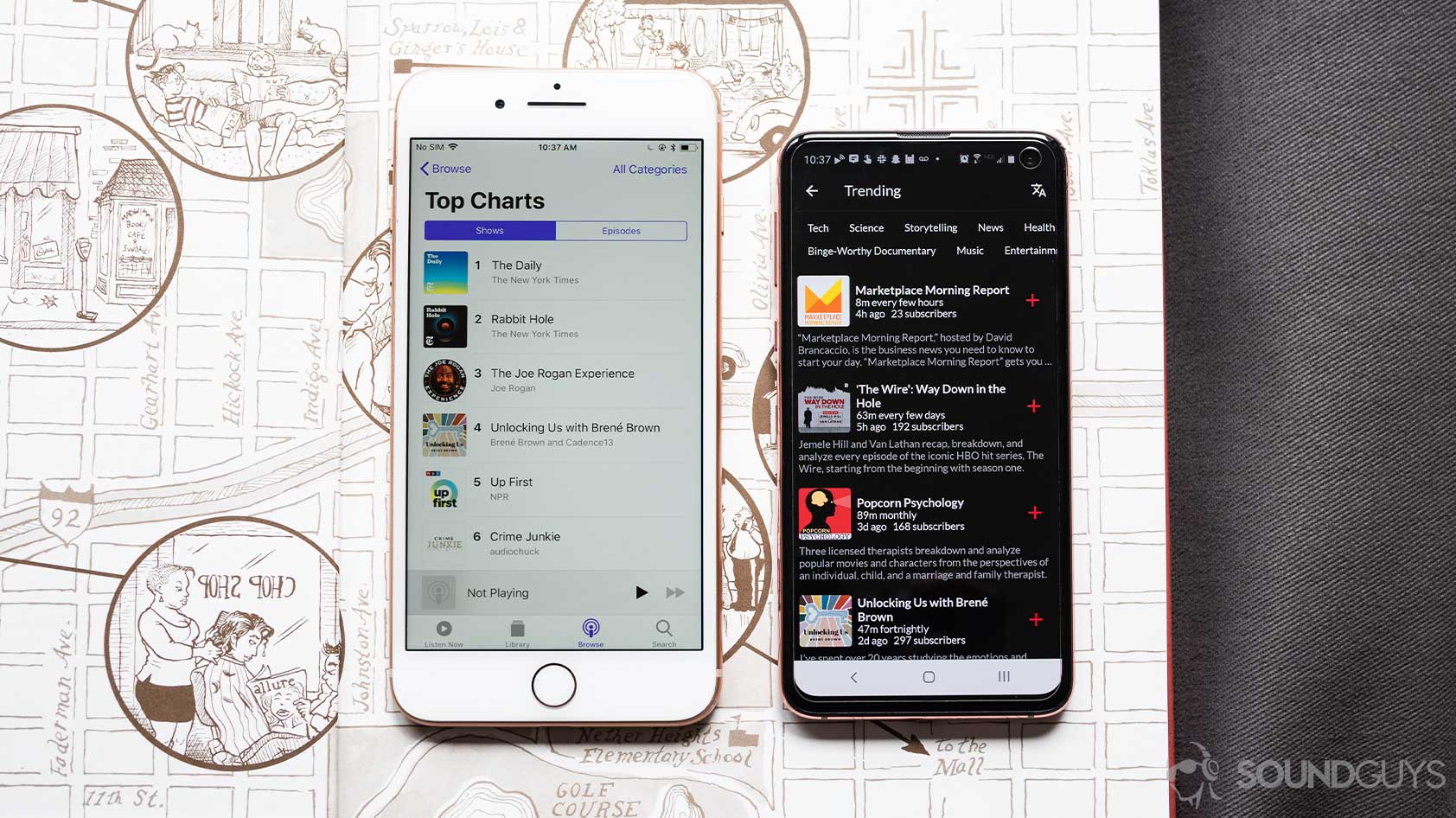 The iOS UI is more intuitive and less intimidating, especially for those who aren't particularly tech-savvy.
My own laziness aside, this works on a deeper psychological level, too. By familiarizing myself with a host via parasocial interaction, I feel familiar with her, despite having never met. Thus, I'm more likely to enjoy an ad read aloud by her, compared to ads viewed on TV directly from the marketing agency and brand. Sure, the podcast advertising script is still written and approved by the company, but many hosts are given quite a bit of liberty during ad reads and, well, ad-lib during them. This is why I usually listen to advertisements on Best Friends with Sasheer Zamata and Nicole Beyer: each host improvises during ad reads. I never know what it's going to sound like, making me more inclined to listen for giggles.
Keeping in line with that strand of thought, this reinforces why celebrity-hosted shows do so well on Apple Podcasts specifically. They're typically "safer" than obscure crime shows, and listeners' emotional attachments to X celebrity, make it easy to market to them.
Increased podcast popularity means more aggressive marketing campaigns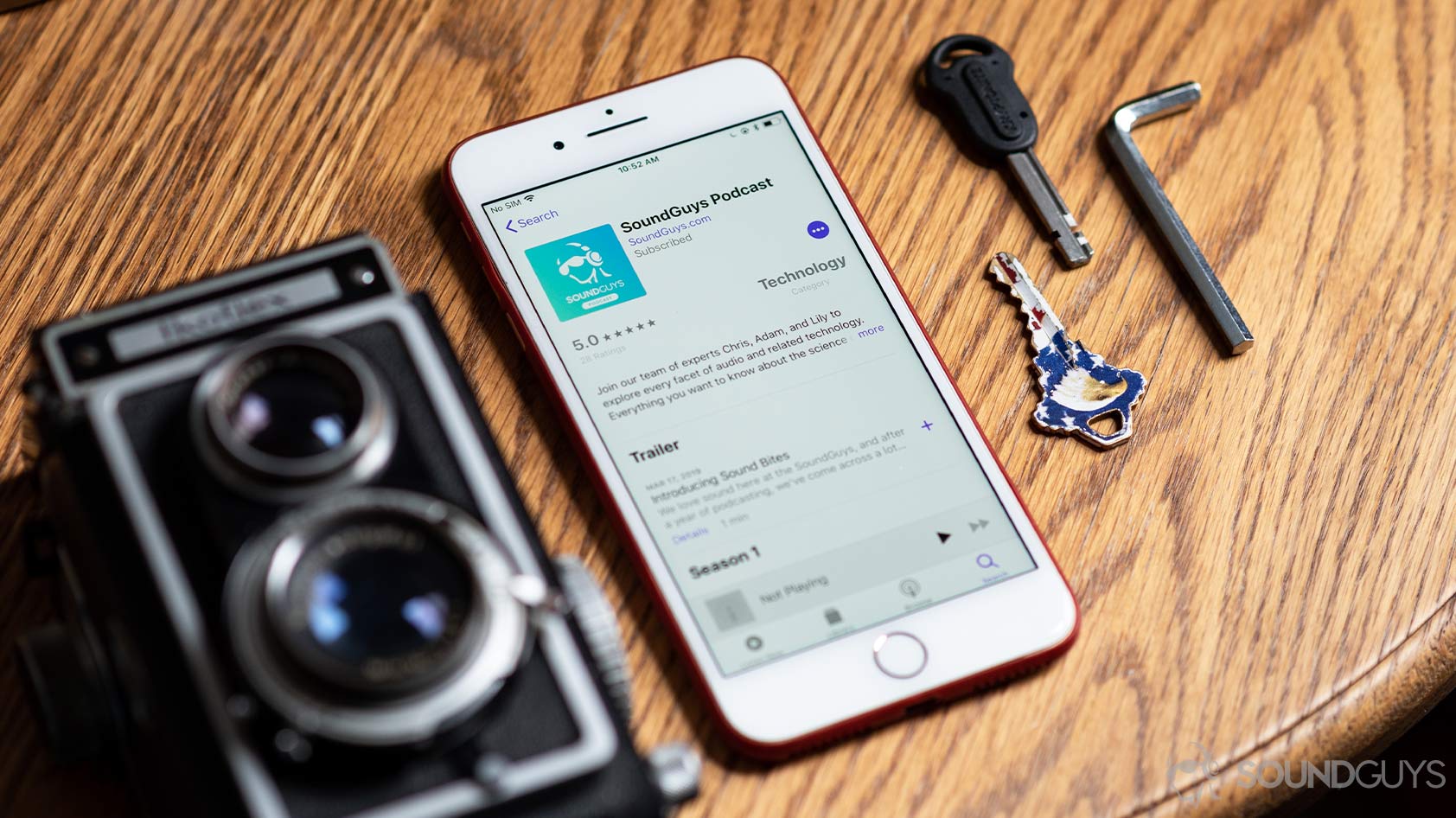 A slew of five-star reviews make a given podcast more appealing to potential listeners and advertisers alike.
According to Edison Research, there were an estimated 90 million monthly US podcast listeners in 2019. The same research revealed that 17 million more monthly users tuned into podcasts in 2019 compared to 2018, marking a huge 23% increase in a captive, consistent audience.
Inoffensive listener-acclaimed quickly capture the attention of advertisers.
As shared by Nielsen, the ability to passively consume auditory media is a huge part of its appeal, making it easy to add podcasts, audiobooks, and the like to listeners routines. Nielsen's findings reinforce Edison Research's, and extrapolates the information. The company expects the 20% compound growth rate to continue, which opens up a great opportunity for advertisers. We can expect more strategic ad campaigns to roll out, and a continued increase of host-read ads.
Nielsen When listening alone, most users turn to their smartphones, but when they want to enjoy a podcast with someone they prefer smart speakers.
All this is to say that Apple Podcasts has a tight grip on the podcasting market due to its unified approach across iOS and MacOS devices, and inoffensive content—at least at the top. Everyone wants to take the path of least resistance, including advertising agencies. In the podcast sphere, this means paying the most attention to what's going on with Apple's charts. If you want to see a change in what content tops the Apple Podcast charts, submit podcast ratings and reviews for your favorite shows. Similarly, if you have a podcast of your own, make sure you keep asking your listeners to rate your show on Apple Podcasts.