All products featured are independently chosen by us. However, SoundGuys may receive a commission on orders placed through its retail links. See our ethics statement.
Why doesn't anyone use Google Podcasts?
Really, it isn't bad.
It's no secret that podcasts are more popular now than ever before. Blame the maturation of the internet, blame better smartphones, or blame the popularity of our SoundGuys podcast, but if you ask someone to recommend a podcast they'll likely have a few they can name off the top of their head. Then we saw this medium post from the podcasting app Anchor, which used their data to show how people listen to their podcasts. Apple Podcasts is dominating the market as the company has preinstalled the app on iPhones for years. But one thing stood out to me is that Google Podcasts accounts for only 0.9 percent of total listens. Really? Why doesn't anyone use Google Podcasts?
Editor's note: this review was updated on June 18, 2020 to fix formatting and update information about Google Podcasts on iOS.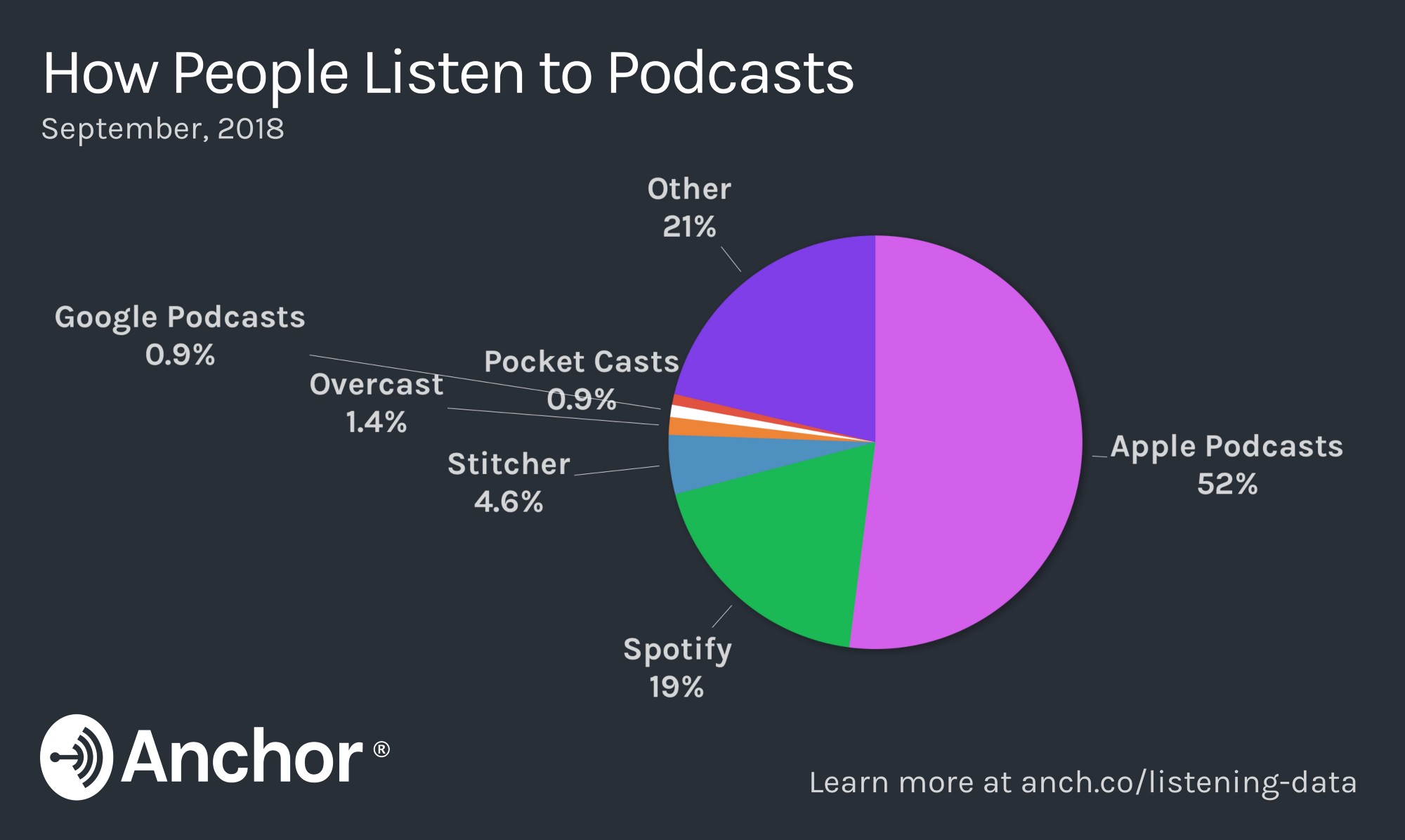 Podcast app Anchor shared its data on which apps people use to listen to podcasts.
I should start this off with the disclaimer that, yes, I know the app isn't perfect. However, it's as good as Apple Podcasts and better than the podcast interface on Spotify which apparently accounts for 19 percent of listeners. I know there are plenty of options available that do a better job at nailing every single feature you might need but as a relatively new entry to podcasts apps, Google Podcasts nails a lot of the main features that initially drew me to other options.
Google Podcasts is compatible on Anroid, iOS, MacOS, Windows, Blackberry, and ChromeOS.
What features does Google Podcasts have?
Search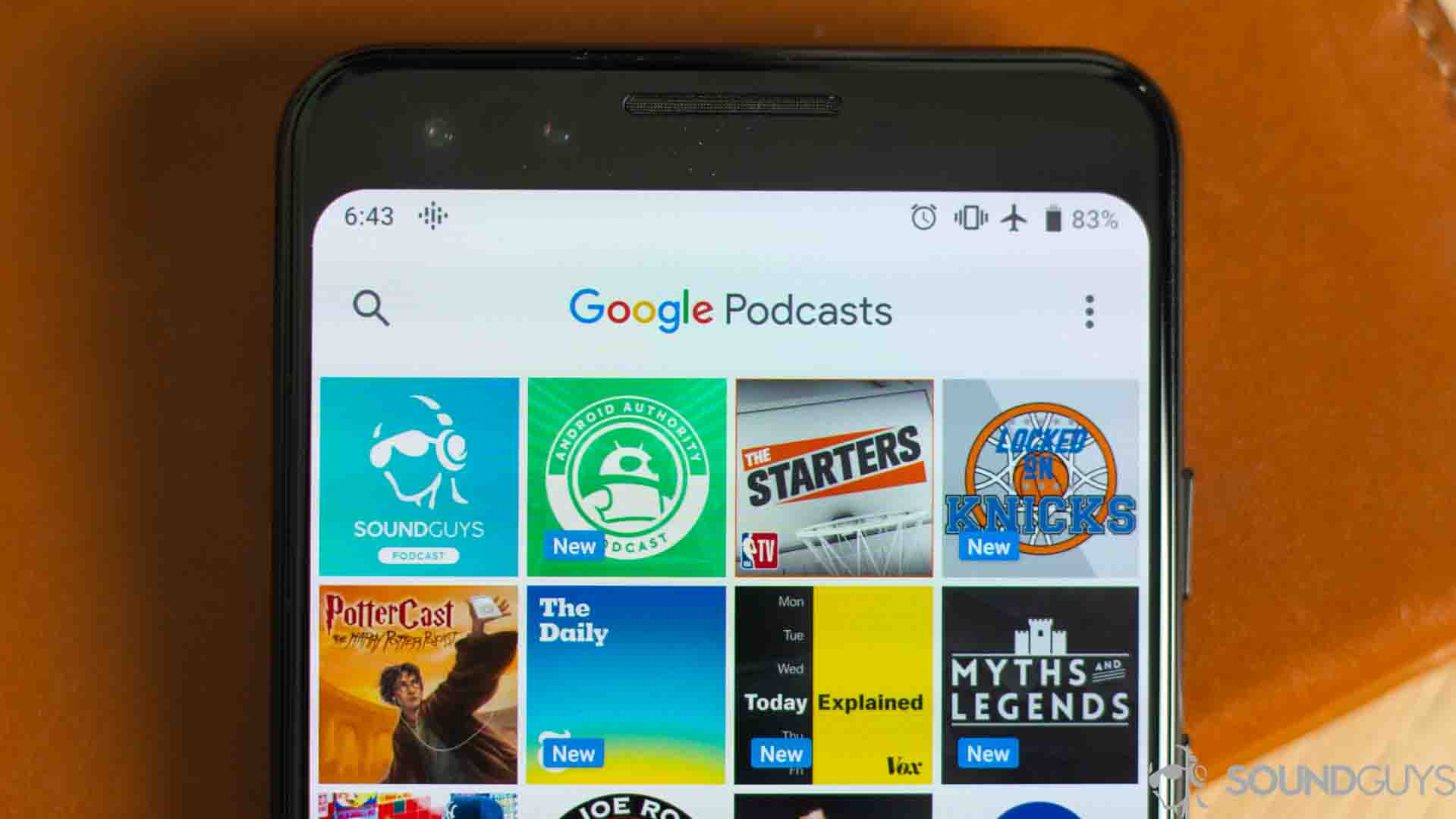 The library of podcasts available is great.
One of my biggest issues with some podcasts apps I've tried in the past is the lack of all the podcasts I listen to. Realistically I don't expect any single app to have every podcast ever, but it shouldn't be so lacking that I download a secondary app.
I consistently listen to around 15 podcasts, which I don't think is an absurd number. So needing to download two or three different apps because "Pocket Casts has this one, but Apple Podcasts has that one" is just a hassle. That isn't a problem with Google Podcasts.
Aside from only one podcast that has an exclusive deal with Spotify, all of my podcasts are in the app. Not to mention that Google Podcasts isn't only free to download, it's also ad-free so you get an uninterrupted experience.
Recommendations
The recommendations get better the more you listen.
In the same way that you can get lost in YouTube recommendations or how Spotify Weekly playlists always have great tailored picks, I've received some great recommendations in Google Podcasts. Plus, as is the case with anything Google, the more you listen, the better it gets at predicting similar topics you might enjoy.
Google is doing to podcasts what YouTube is doing with videos.
It's just so clean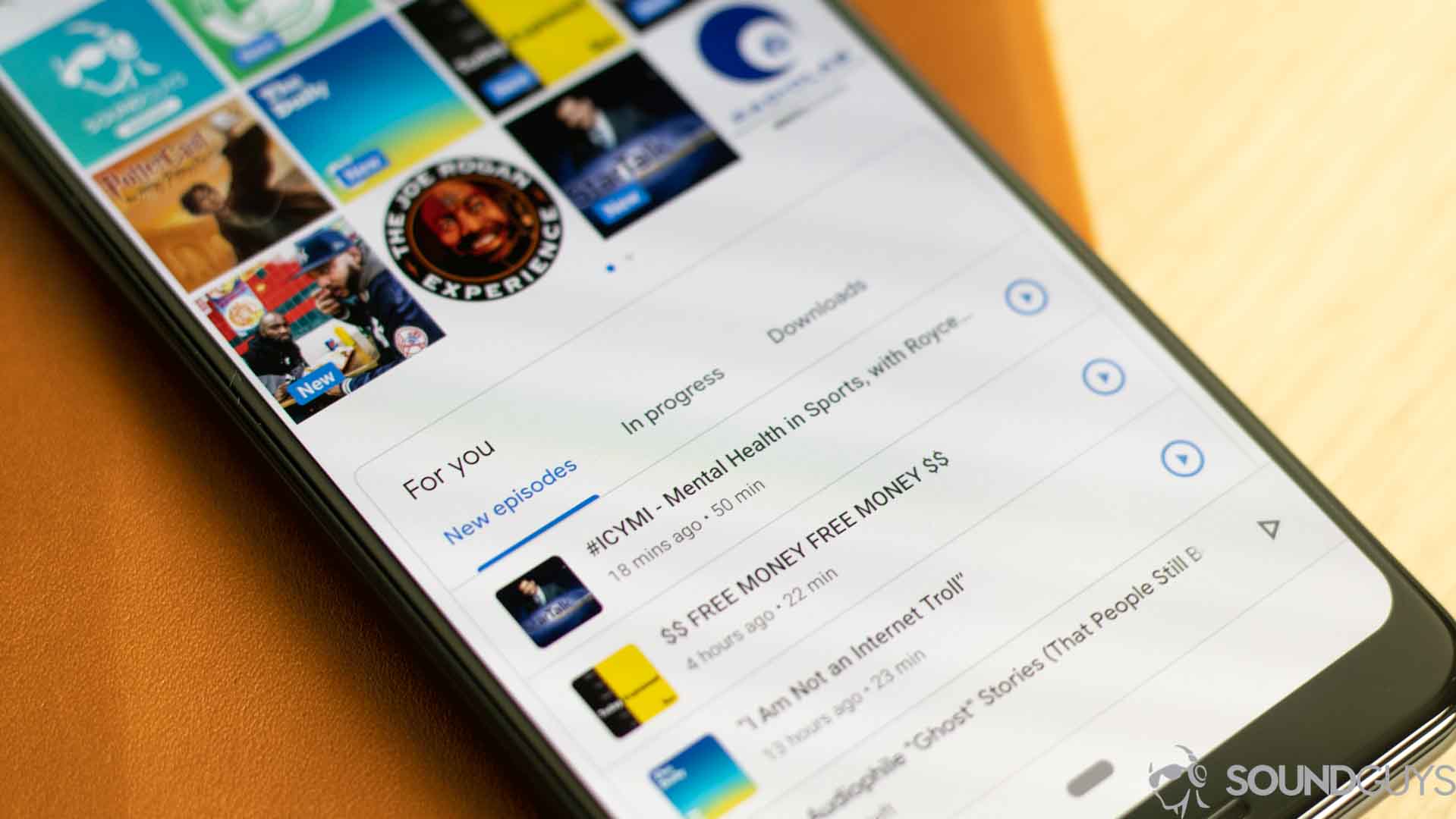 Google Podcasts makes good use of widgets instead of tabs.
What initially drew me into the app is the interface. It's just so clean.
Android's material design is nice and all, but I was getting tired of having to pop out a menu for every little thing. All of your podcasts are listed in a simple widget that you can easily scroll through. A similar widget is directly below that and it shows any new, in progress, or downloaded episodes each organized into their own tabs. Below that is where you'll find all of the recommended episodes or trending categories. In fact, besides the main screen, the only other screens in the app you see are the feeds of the playlists themselves or the search results.
The whole thing is simple, gorgeous, and intuitive. It's a nice break from the myriad of layers and tabs that I feel most podcast apps rely on for organization.
Playback
One thing that every podcast app needs are sufficient playback controls. Everyone listens differently, and the features I look for aren't the same ones that my friends look for. In my experience, Google Podcasts nailed the basics.
In the bottom left corner, you get the option to change playback speed ranging from 0.5x to 3.0x. You also get the option to trim silence, another feature that's great for speeding through episodes without missing anything important. Though I do wish there was more customizability when it comes to skipping backward and forwards through podcasts like in Pocket Casts, the 10-second rewind and 30-second skip is a fine baseline most people. Still, further customization would be nice.
What features does it need?
More customization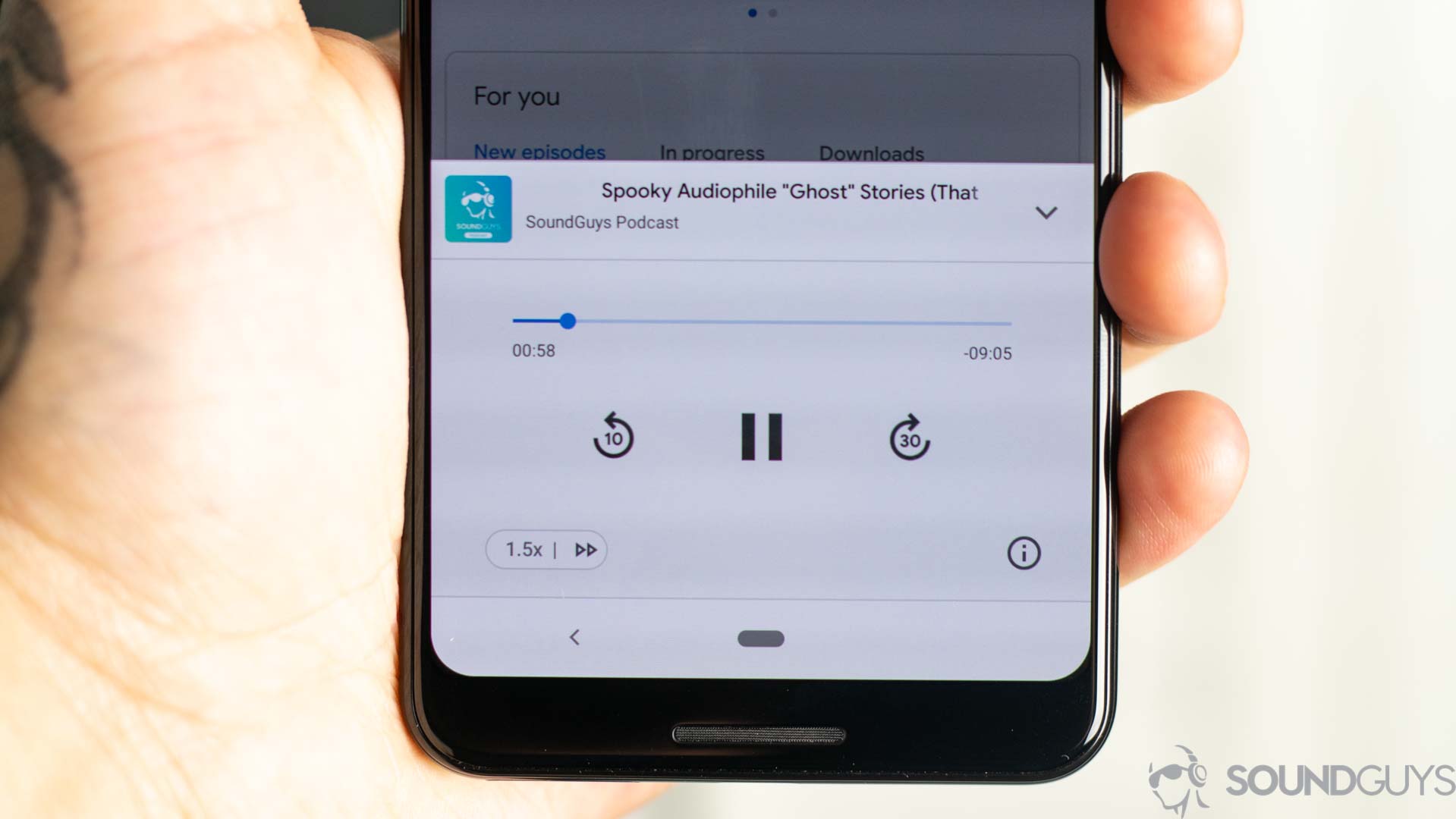 The playback controls only let you skip back 10 seconds and forward 30 seconds.
That brings me to the features that the Google Podcast app needs. As I said, more customization for the number of seconds you can skip back and forth is number one. Another feature that you can find in almost all the other apps is a sleep timer. It seems like a simple addition that would give users that much more control over how they listen.
Bookmarking and playlists
After that, the ability to bookmark a podcast episode so you can return to it later without needing to subscribe to that podcast would be super useful. It would allow people to focus on discovering interesting episodes of a podcast, versus needing to find the podcast first and then locate the relevant episode.
Similarly, the ability to create a playlist of podcasts would be great. If I know I'm going to be listening to certain episodes over the next few days, being able to add them to a playlist so they can autoplay back to back would remove the friction of scrolling between podcasts in order to locate the next episode that I want to listen to.
Despite its imperfections, the Google Podcast app is better than it gets credit for. If you think of individual podcasts as YouTube channels and podcasts episodes as Youtube videos, then discovery is only going to get better in the Google Podcast app. Plus, it offers the most useful playback controls, and other features are likely a few updates away considering how new the app is. All of this wrapped in a simple and clean interface just makes me wonder why only 0.9 percent of my fellow podcast people are sharing this experience with me.