All products featured are independently chosen by us. However, SoundGuys may receive a commission on orders placed through its retail links. See our ethics statement.
Sony PlayStation 5: What is 3D Audio?
Learn all about Sony 3D Audio, and how it works with your current headset.
With the release of the PlayStation 5, there's been plenty of chatter about the console's upgraded audio capabilities. The PS5 touts a new system architecture designed to bring a greater level of immersion to the audio experience. Being SoundGuys, this got our attention! Here's what you need to know about the Sony 3D audio system.
What is Sony's 3D audio?
Developed for the PS5, Sony's 3D audio uses an object-based system to place virtual objects in 3D space around the user. Sony isn't the only company to move away from basic 2D audio formats, and it's keeping pace with the industry trend towards advanced object-based surround sound with added height information.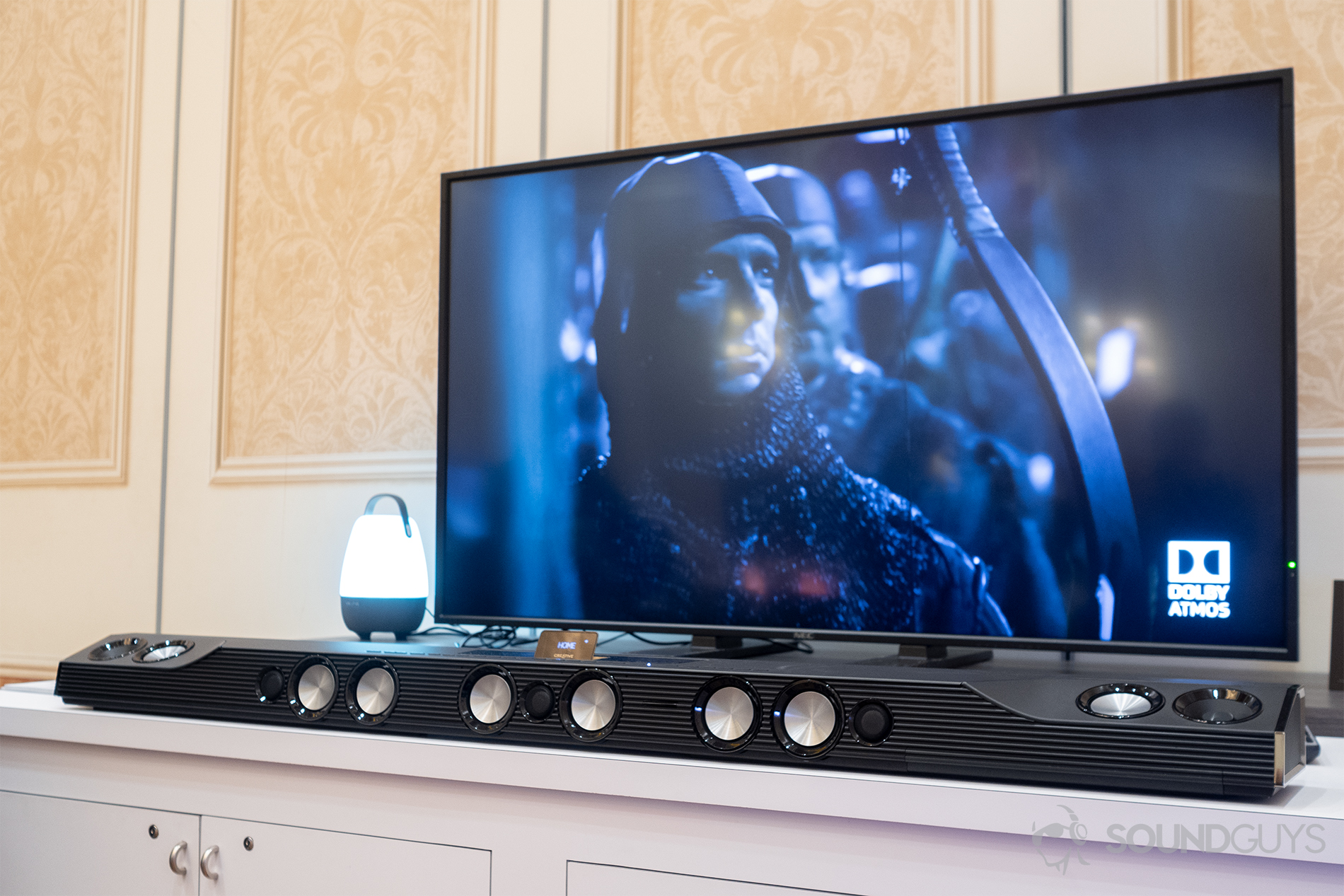 You won't be needing those up-firing speakers to experience Sony 3D audio.
Rather than adopt or build on an existing standard such as Dolby Atmos or DTS:X, Sony created its own competing system from the ground up. This is becoming a crowded field, given that Microsoft's Windows Sonic spatial sound system also supports Xbox One and Xbox Series X/S.
Unfortunately, Sony's 3D audio system is not compatible with either Dolby Atmos or DTS:X, even though the PS5 will output Atmos encoded digital audio when playing a Blu-ray disc.
How does Sony's 3D audio work?
Since all the processing is built-in, no special external hardware is necessary. Sony 3D audio will work over your existing TV speakers, a stereo, 5.1 or 7.1 system, or preferably, headphones, which convey the effect of 3D audio most dramatically.
The developers position game sounds in 3D space around the player to reflect where those sounds should be, relative to the player and the screen in front. This provides increased "presence and locality," in Sony's words. In practice this means you get a better sense of immersion through atmospheric sounds; the audio also can provide more accurate clues about what's happening both on and off-screen, around the player.
Since all the processing is built-in, no special external hardware is necessary. Sony 3D audio will work over your existing TV speakers, a stereo, 5.1 or 7.1 system, or preferably, headphones, which convey the effect of 3D audio most dramatically. To make 3D audio work, the virtual soundfield signals generated by the PS5 for your headphones or speakers are multiplied with a detailed Head Related Transfer Function (HRTF).
What's an HRTF?
The term HRTF refers to the effect our shoulders, head, and outer ears have on sound waves coming from different sources before they encounter our eardrums. Those physical interactions impact the timing, levels, and phase relationships of the different frequency content of the sounds we hear. As part of our hearing system, our brains are able to decode all those changes to decipher where the sound likely originated in the space around us.
If you were to place tiny microphones inside your ears and make a recording, it would include the effect of your personal HRTF. You would have a binaural recording that would work perfectly for you if you played it back over headphones, but it wouldn't work quite as well for anyone else. Since our ears and ear canals are all different shapes and sizes, our individual HRTFs are unique.
Your ear anatomy and head shape affect how your brain localizes sound.
To make 3D audio work as well as it does, Sony measured and studied hundreds of HRTFs and reduced the data down into five "types." Choosing your closest fit from those five generic HRTFs is part of the audio settings and something you should do when turning on 3D audio.
Do you need the Sony Pulse 3D headset to get the most from the PS5?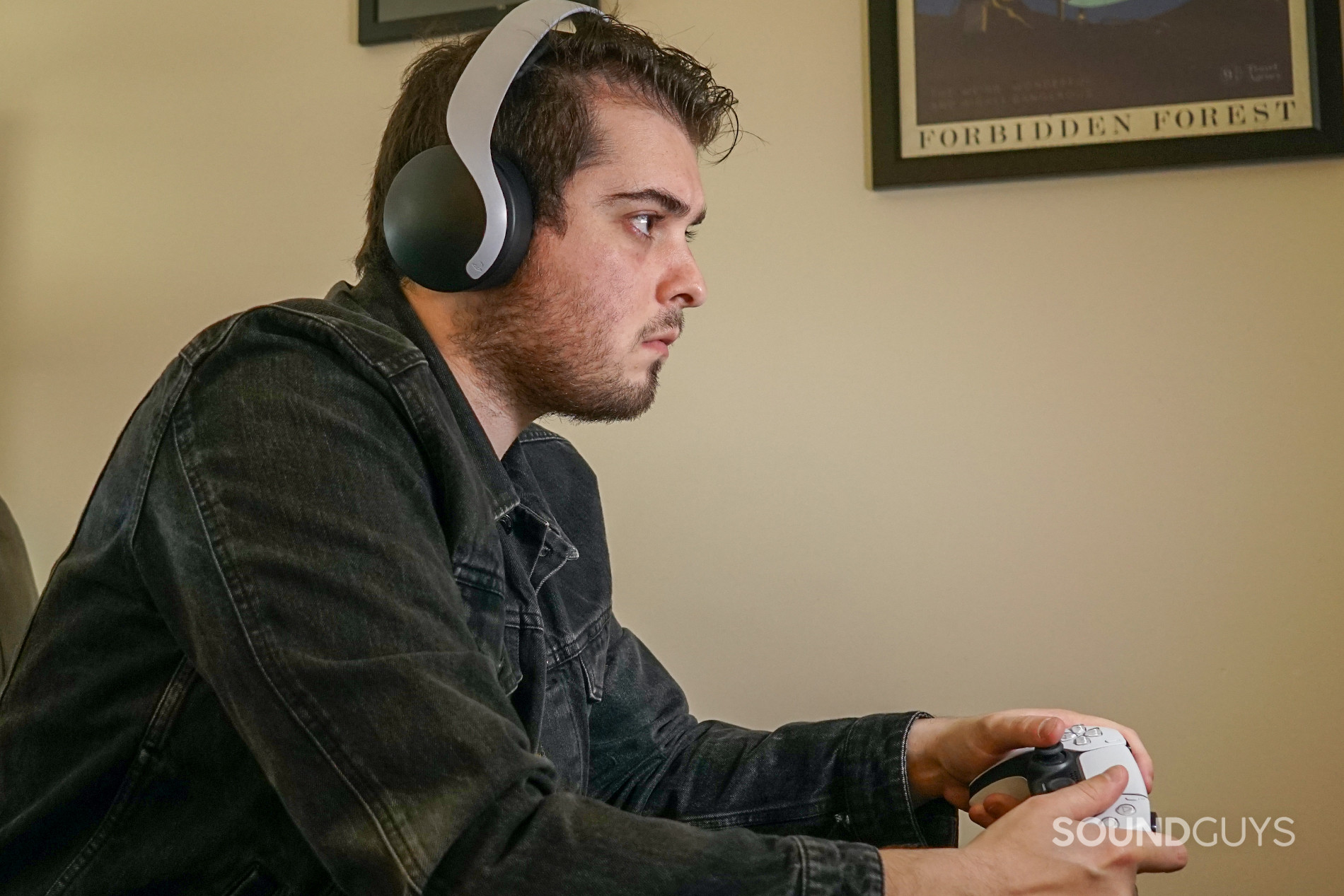 This is definitely a headset aimed at couch-bound gamers.
Sony released the Pulse 3D headset to accompany the PlayStation 5. While this headset was specifically developed for the console, it isn't necessary to get the full 3D audio experience. Sony designed the feature so it wouldn't require special external hardware—if you already have gaming headphones you're happy with, or you're eyeing another brand, those will work too.
Related: Best PlayStation 5 gaming headsets
How effective is Sony 3D audio?
Sony clearly spent a lot of time developing its Tempest audio engine and the results of the PlayStation 5's 3D audio are indeed impressive. At this time it is most effective over headphones, which is clearly where the company focused the majority of its research.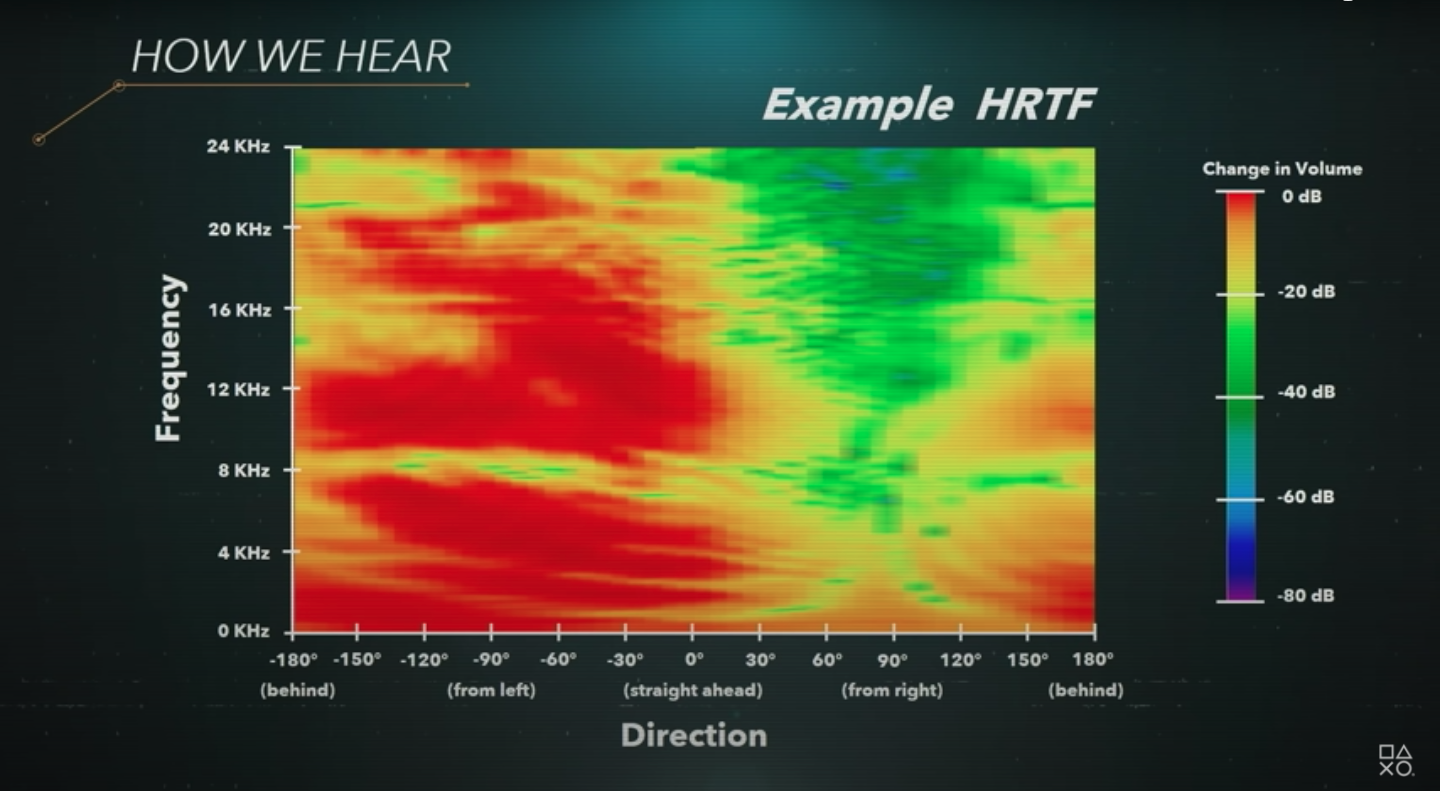 How well the effect works over speakers will depend on your speaker setup and on your room. Performance over speakers, in their various possible configurations, is expected to improve over time with future updates.
Additionally, Sony has hinted at plans to roll out further refinements to the HRTF options, with the potential for customized or even fully personalized HRTFs in the future. There is still room for improvement to what Sony already achieved in the current release.
Is Sony 3D audio a good thing for the consumer?
Whether Sony 3D audio is considered a good thing or not really depends on where you're coming from. If you're a gamer who prefers using headphones, this is all great and definitely something to be happy about. You don't even need to buy a new gaming headset to enjoy the feature.
If you rely on your TV's speakers, stereo speakers, a 5.1, or 7.1 system for gaming, you should also be happy: the PS5 can use them. The console's processing might even breathe new life into your existing setup, as it lets you fine-tune your speaker configuration and placement in the PS5 audio output menu.
If you recently shelled out some big bucks on upgrading your TV sound with Dolby Atmos and/or DTS:X capabilities, you'll probably be disappointed. The PS5 doesn't fully utilize those systems.
If you're just an interested observer with no real interest in actually buying a PlayStation 5, the important thing to understand about all this is there's now another 3D surround sound format out there. It might be superior, but it doesn't play nicely with the competition. Clearly, Sony is coming out swinging for another format war.