All products featured are independently chosen by us. However, SoundGuys may receive a commission on orders placed through its retail links. See our ethics statement.
Sennheiser CX 686G Review
The Sennheiser CX 686Gs don't do anything out of the ordinary, but they're a solid pair of sport headphones for the price.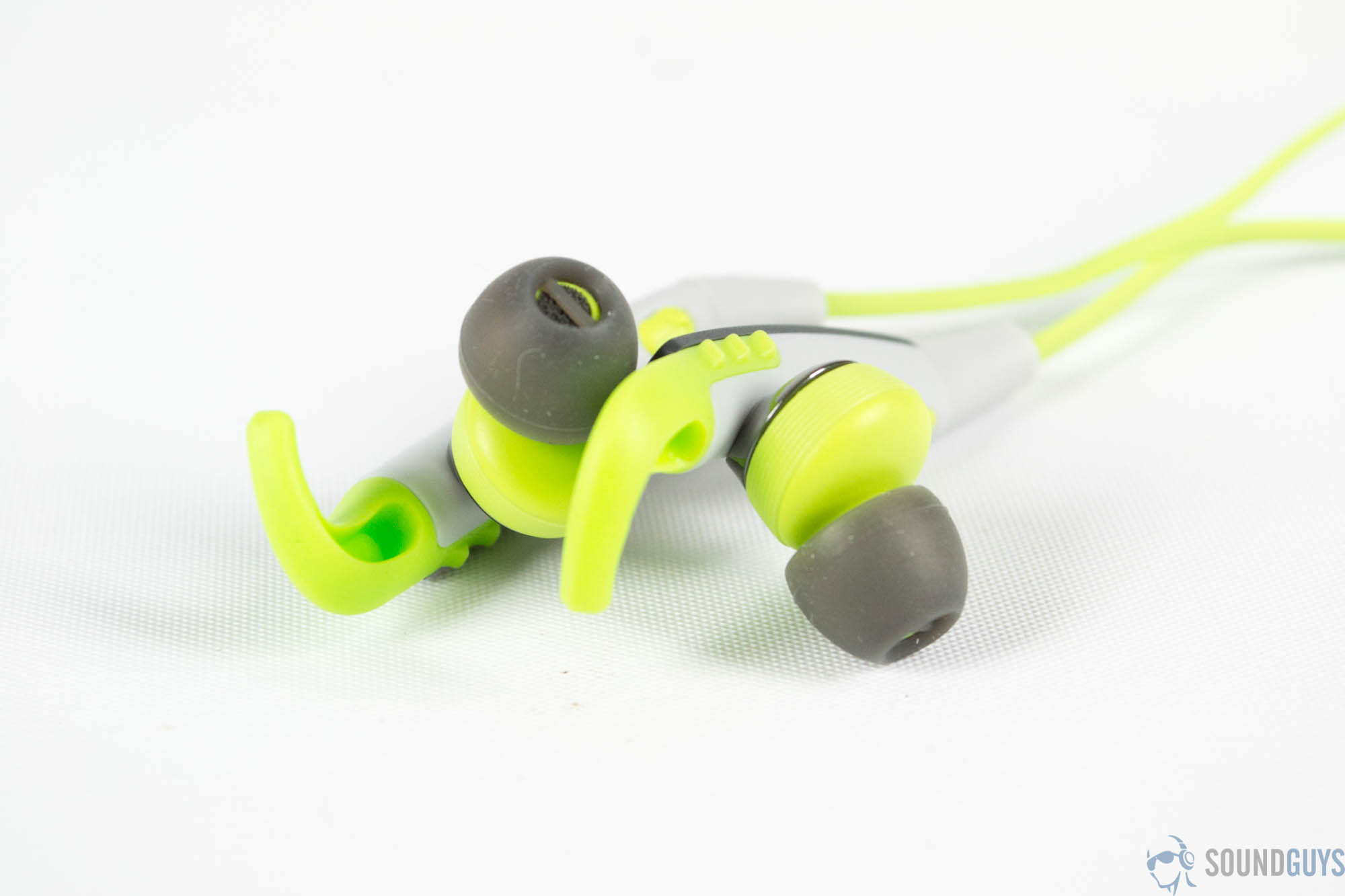 It's no secret that we weren't huge fans of the Sennheiser PMX 686G. They sounded good, especially for the price, but they just plain hurt to wear. Luckily, those are far from the only sport-focused headphones that Sennheiser sells, and we were eager to try out another pair.
The Sennheiser CX 686G Sport headphones are true in-ears, unlike the PMXs which were a sort of hybrid. Considering they sell for $69 and less expensive sport headphones are always in demand, we were hoping that we'd have a better experience than the last sport headphones we tried.
What's In The Box?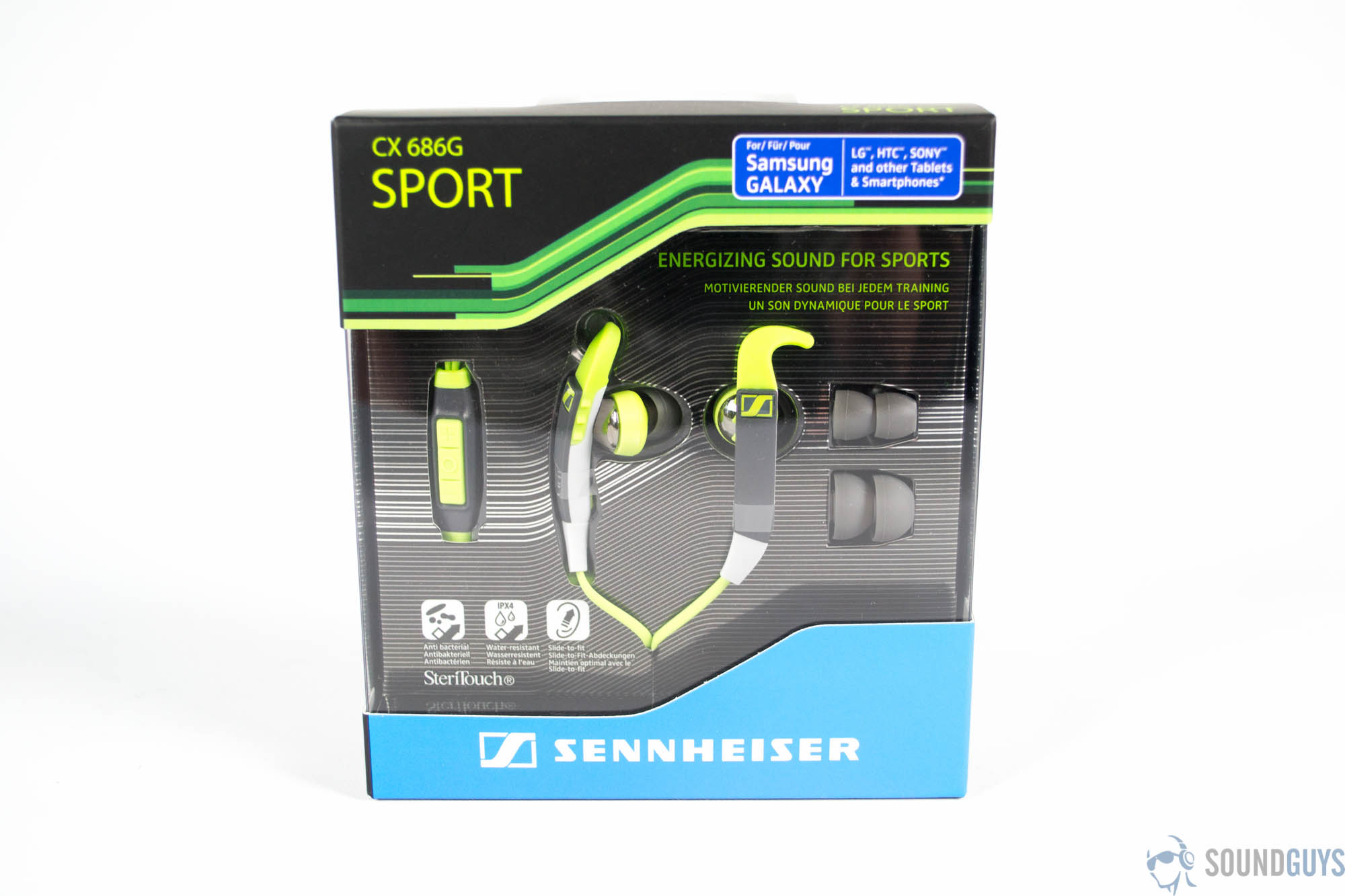 Without even opening the box, you can see most of what's inside. The headphones and tips are on display, but open up the box and look underneath and you'll find the included carrying bag, and the manual tacked to the inside of the box.
Build & Design
The Sennheiser CX 686Gs share the same neon green color as the PMX 686Gs we looked at a few weeks ago. If you didn't like the color on them, you won't like it on these either, but we still applaud Sennheiser for the choice. If there's a place for bold colors, sport headphones are definitely it.
The CX 686Gs are IPX4 rated, which means they're not going to hold up to a swim in the ocean, but they're tough enough to deal with some sweat at the gym. This is a major plus given the sport focus of the headphones. The included clothing clip will do a bit to prevent snags, you'll just have to play around a bit with placement.
As they're proper in-ears, the CX 686Gs are much more comfortable than the PMX variant. They're not the most comfortable in-ears we've tried, but they fit well enough and we've seen less comfortable earbuds selling for more. These don't quite have in-ear wings, but they do have adjustable hooks to keep them in your ear, and they do a lot toward maintaining a good fit.
Connectivity
The cable here is almost identical to that of the PMX 686Gs. Like those earbuds, the CX 686G eschew iPhone support for supporting Samsung Galaxy devices as well as other Android devices from LG, HTC, and others. The three-button remote will still function in a limited capacity on iOS devices, but all three buttons will not be available.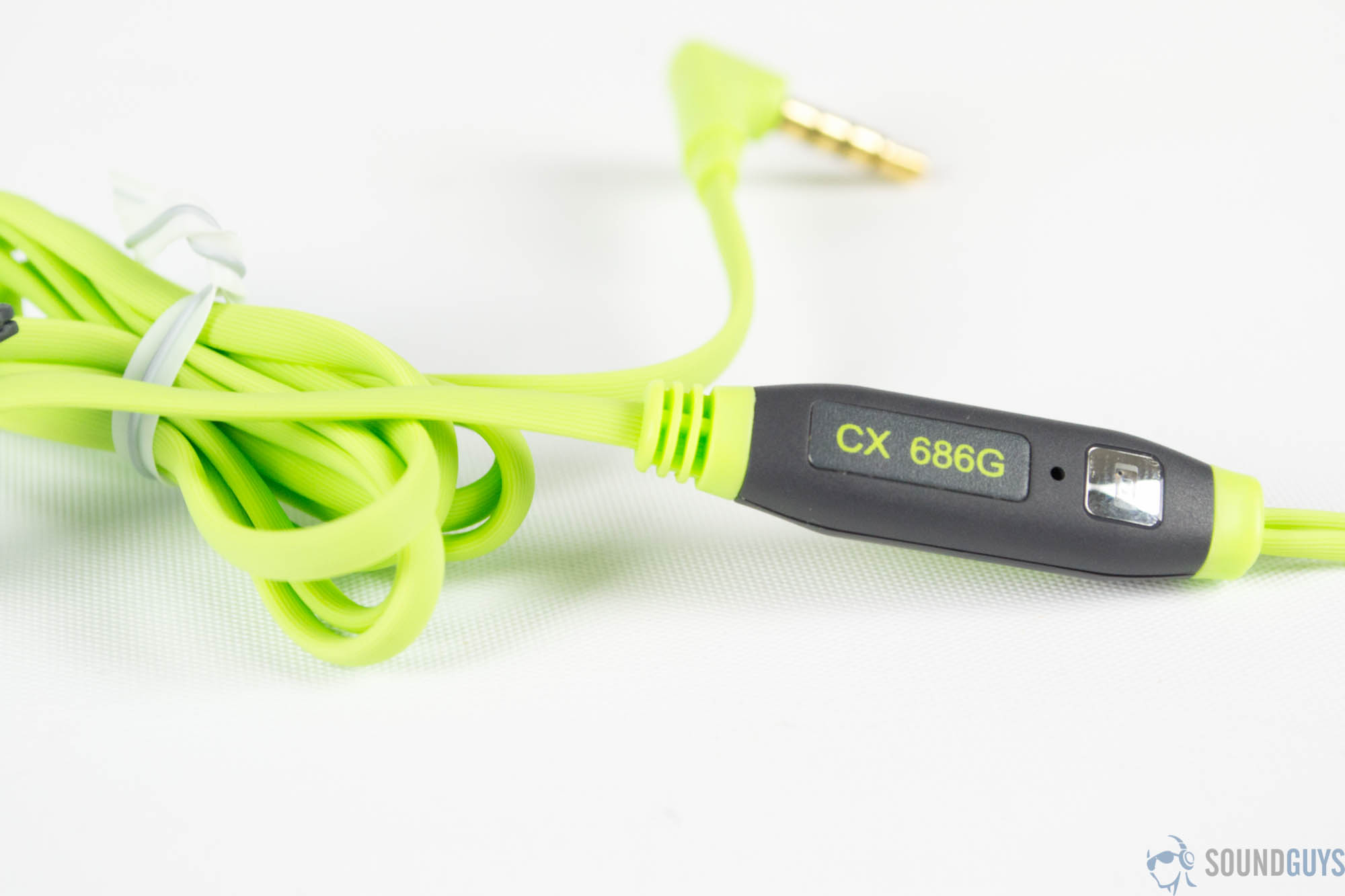 The remote buttons have a chunky feel to them, and occasionally it took a press or two to get a button to register. The included mic made for decent sounding calls, but don't expect anything too impressive.
Sound Quality
We tested the Sennheiser CX 686Gs with both Android and iOS devices, as well as a Focusrite Saffire Pro 40 audio interface, though most testing was done on mobile devices given the mobility-forward focus of these earbuds.
The lows are nearly as powerful as we found them to be in the previous Sennheiser earbuds we tested, but this time they sounded more natural. While these will provide enough bass for a lot of people, if you're the kind of person who really likes bass, these probably aren't going to do it for you.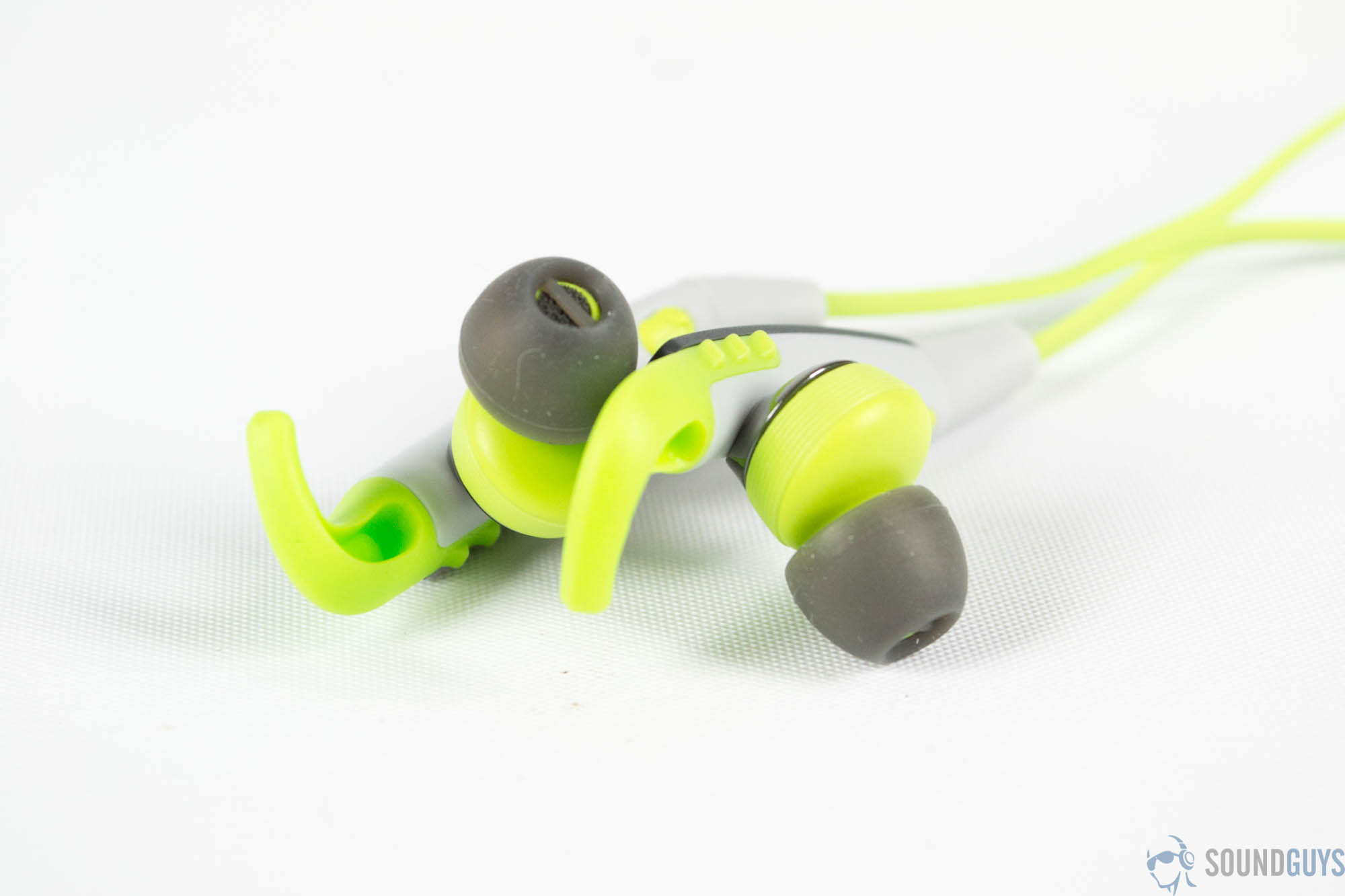 There is still a dynamic quality to the mids, with plenty of bite on guitars and nicely preserved vocal detail. While the lows overpowered guitars on the PMX 686Gs, that isn't a problem here.
Like the PMX 686Gs we keep comparing these to, the high end is rolled off at the top and slightly strangled sounding as a result. This eliminates harshness, but goes a bit too far.
The stereo imaging that we were somewhat impressed by in the PMX 686Gs is present in the CX 686Gs as well. Sure, it isn't going to blow any minds, but considering we're talking about a $70 pair of earbuds, it's fairly good. The same goes for the noise isolation.
Conclusion
The Sennheiser CX 686G Sport keep nearly everything we liked about the PMX 686G, and the traditional in-ear style means they're drastically more comfortable. No, these aren't flashy, and they don't do anything particularly amazing, but what they offer for the price more than makes them worth the money.
While you'll find flashier looks and cooler features in more expensive sport in-ears, if you're looking for an inexpensive pair of sport headphones that will hold up to long days at the gym, the CX 686Gs are certainly worth keeping in mind.