All products featured are independently chosen by us. However, SoundGuys may receive a commission on orders placed through its retail links. See our ethics statement.
Sennheiser PMX 686G Review
The Sennheiser PMX 686G sound great for the form factor, but you probably won't be able to keep them on long enough to notice.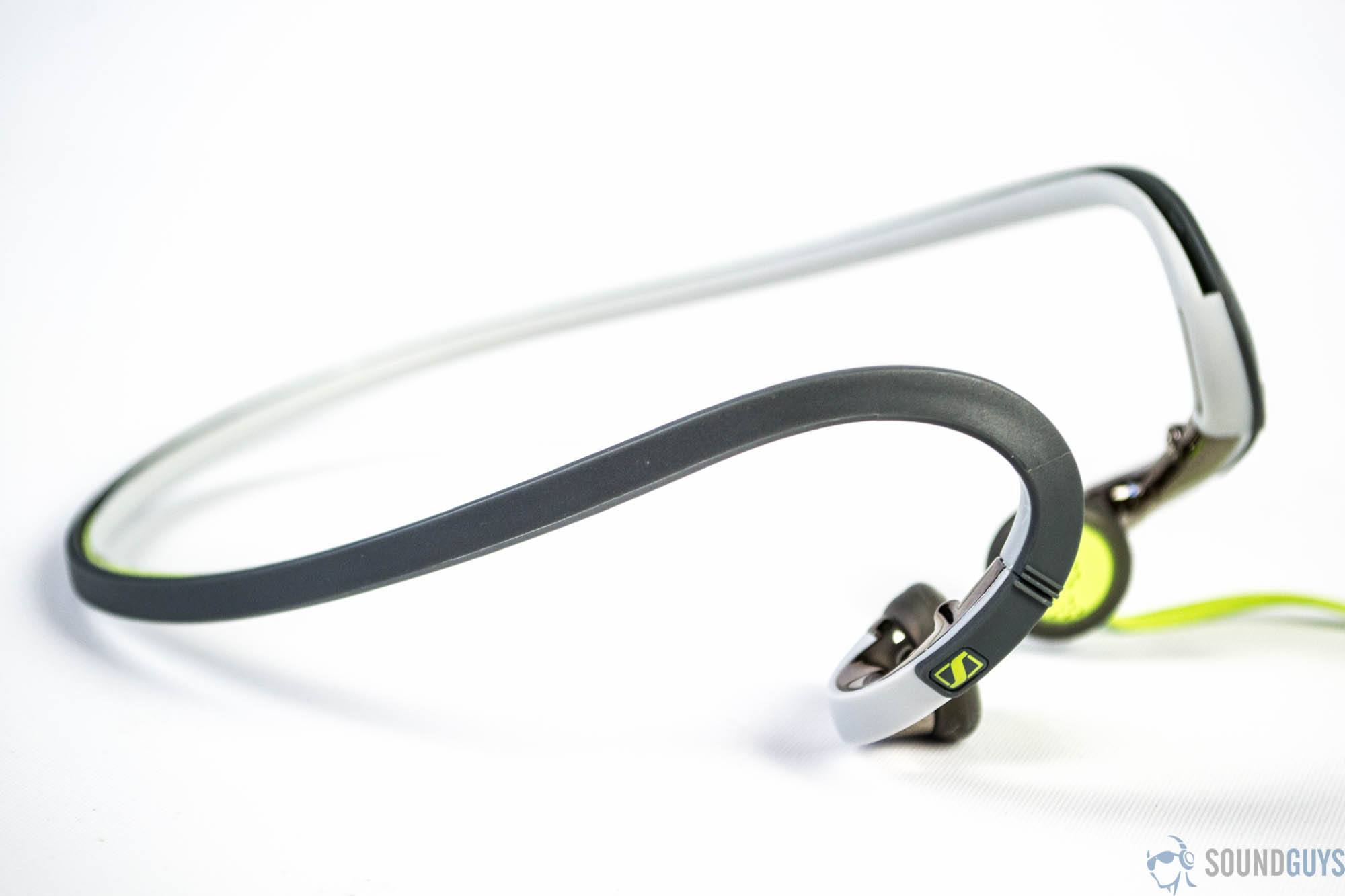 For a lot of people, looking for sport headphones automatically means that you're looking for Bluetooth in-ears, but that doesn't have to be the case. Some prefer the simplicity of a wired connection — no batteries to worry about, no pairing.
The Sennheiser PMX 686Gs are aimed at exactly this type of person. They're wired, and they are basically in-ears, but a headband keeps them safely secured to your head, allowing for movement that would shake most earbuds loose.
What's In The Box?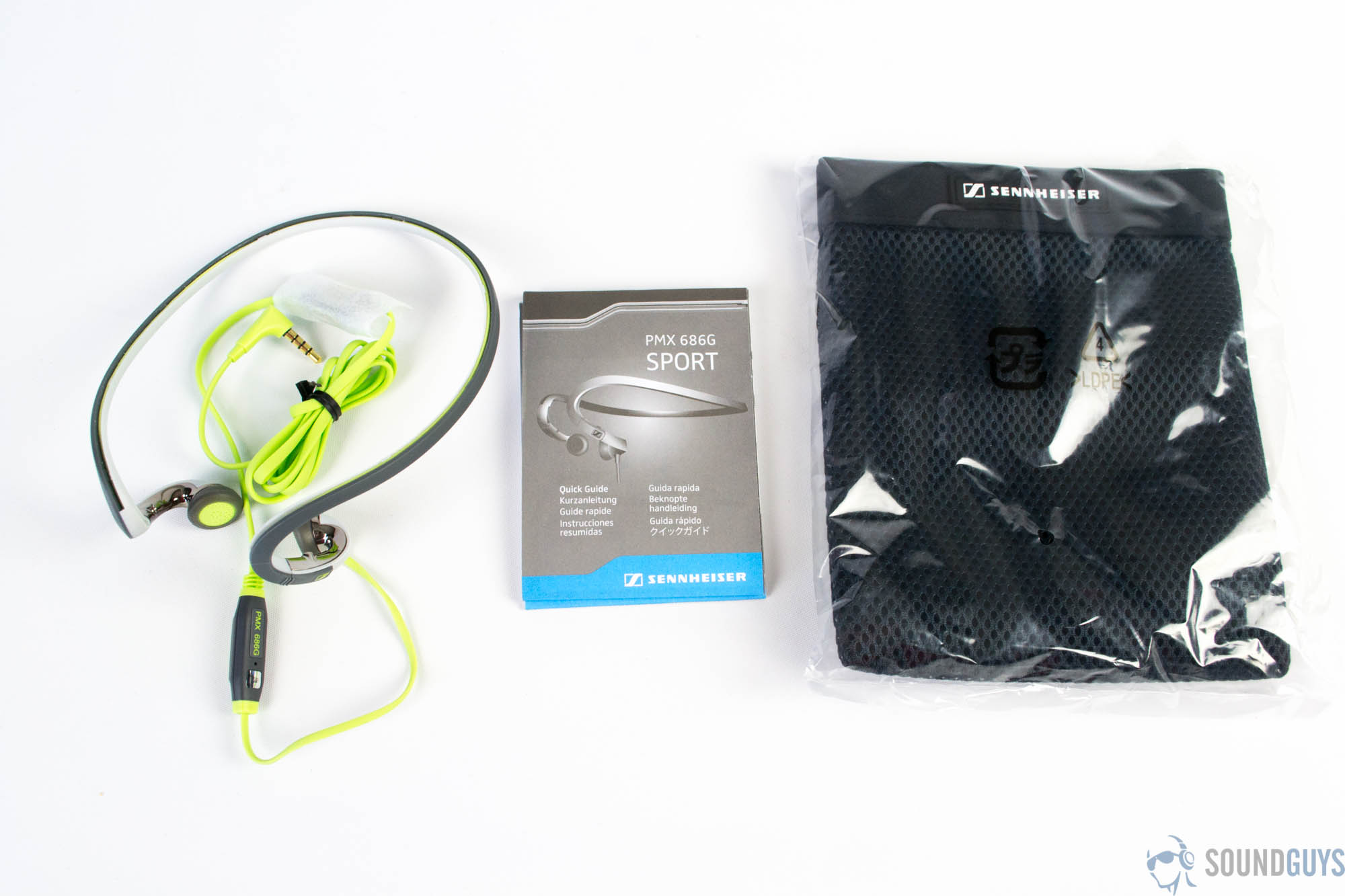 The headphones are on display without even opening the box. Open them up and underneath you'll find the manual and the carrying bag. That's all there is here.
Build & Design
The Sennheiser PMX 686Gs are only available in one color option, a fairly bright neon green. This may put some people off, but we're happy to see a non-standard color choice on display.
As mentioned at the top of the article, these are in-ears, but they're held in place by a headband that wraps around the back of your head. As these are sport-focused, the ear adapters are made of anti-bacterial material to help keep the headphones at least somewhat sweat-resistant.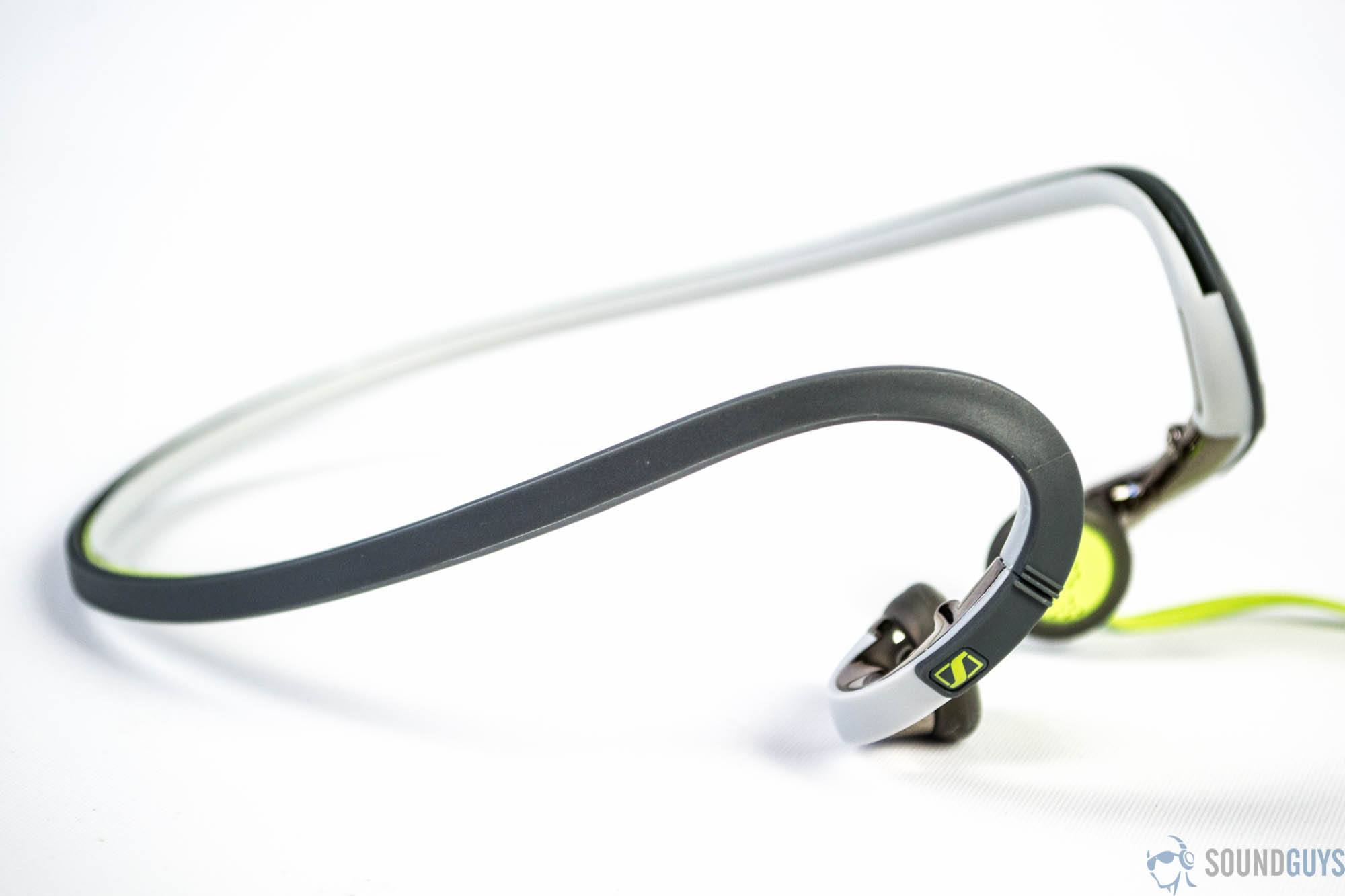 The fit is tight at first, and I spent quite some time trying to find the "right" way to wear them — they were quite uncomfortable, and I figured that there was no way I could be wearing them the right way and find them that painful to wear. I was wrong.
I never got used to the PMX 686Gs. As time wore on I found myself having to remove the headphones just to provide some relief for my aching ears. To my surprise I found that the discomfort hung on for around 10 minutes after removing the headphones.
There is no way around stating this outright: these are the most uncomfortable headphones we've ever tested.
Connectivity
The Sennheiser PMX 686Gs use a flat, linguini-style cable with a built-in mic and remote. In a change from many headphones out there, these aren't advertised as being iPhone- / iPod-compatible, but rather Samsung Galaxy compatible. Other manufacturers including HTC and LG are mentioned on the packaging as well.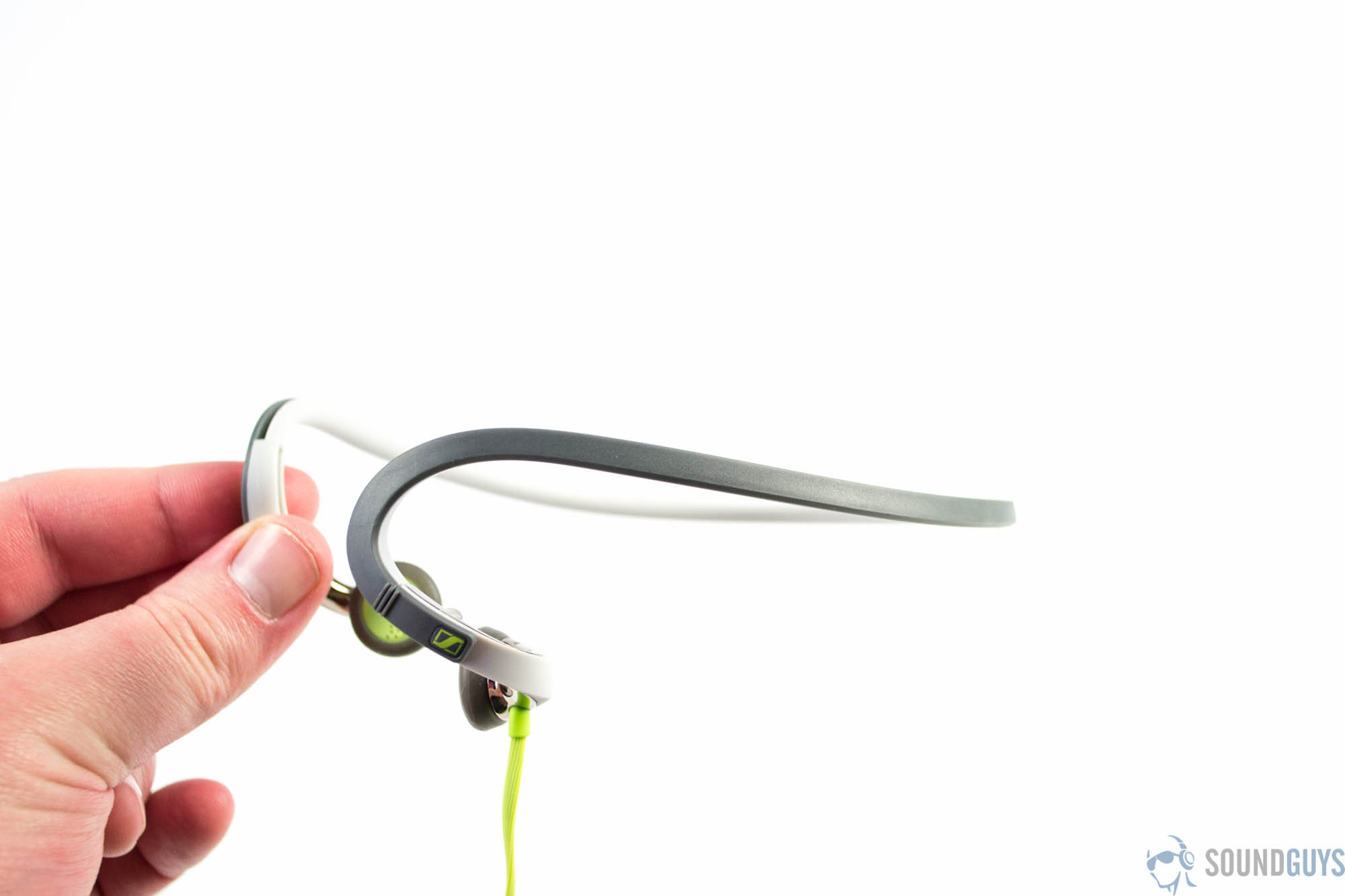 We didn't have a Galaxy device on-hand to test with, but the remote was indeed fully functional with the handful of Android devices we tested the headphones with. On an iPhone 5s, on the other hand, only the middle button was functional. Call quality was fine — roughly comparable to a good quality included headset.
Sound Quality
I've got to be honest here: I found these so uncomfortable that I didn't listen to nearly as much music through them as I normally would, but we did run them through the usual gamut of testing. As you'll see, I had almost no issues with the sound, but I felt compelled to shine a light on this deviation from our usual testing procedures.
Given the fit and the fact that the earbuds don't create a seal in your ear, I was surprised at the bass response. Lows are powerful, but some of the bass does encroach on the midrange. The low end feels almost artificial — as if there is some sort of processing going on — but that obviously isn't the case in passive headphones.
The midrange is loud and powerful, with the snap of snare drums and the growl of electric guitars well represented here. Vocal detail was preserved nicely on Speedy Ortiz's "The Graduates," but the guitars on Chavez's "Break Up Your Band" were somewhat overshadowed by the drums and bass.
The highs have a somewhat strangled sound to them that I couldn't quite put my finger on, though I can say that they definitely taper off a bit. There isn't any harshness, but it feels like the 686Gs are playing it overly safe in the high end.
Stereo imaging is nice, and there is a nice spacious sound that I don't expect out of this form factor. The noise isolation isn't great, but it is better than I would have imagined given the way these fit. With no music playing, you can hear what's going on around you find, but even at lower volumes they do a fairly good job of blocking out background noise.
Conclusion
These sound great, look cool, and seriously hurt to wear. If it weren't for that first part, we'd be looking at a nice pair of sport headphones. As is, it's hard to give these even a qualified recommendation.
There are very likely people out there that will find these a great fit, and if you somehow get a chance to try them on, it's probably worth it. That said, the Sennheiser PMX 686Gs were so uncomfortable, that we can't recommend buying them unless you're absolutely sure that they'll fit you well.