All products featured are independently chosen by us. However, SoundGuys may receive a commission on orders placed through its retail links. See our ethics statement.
Samsung Level Box Review
The Samsung Level Box, like other products in the Level line, is a great pick if you're a Samsung fan, but it's not the best we've seen in its range.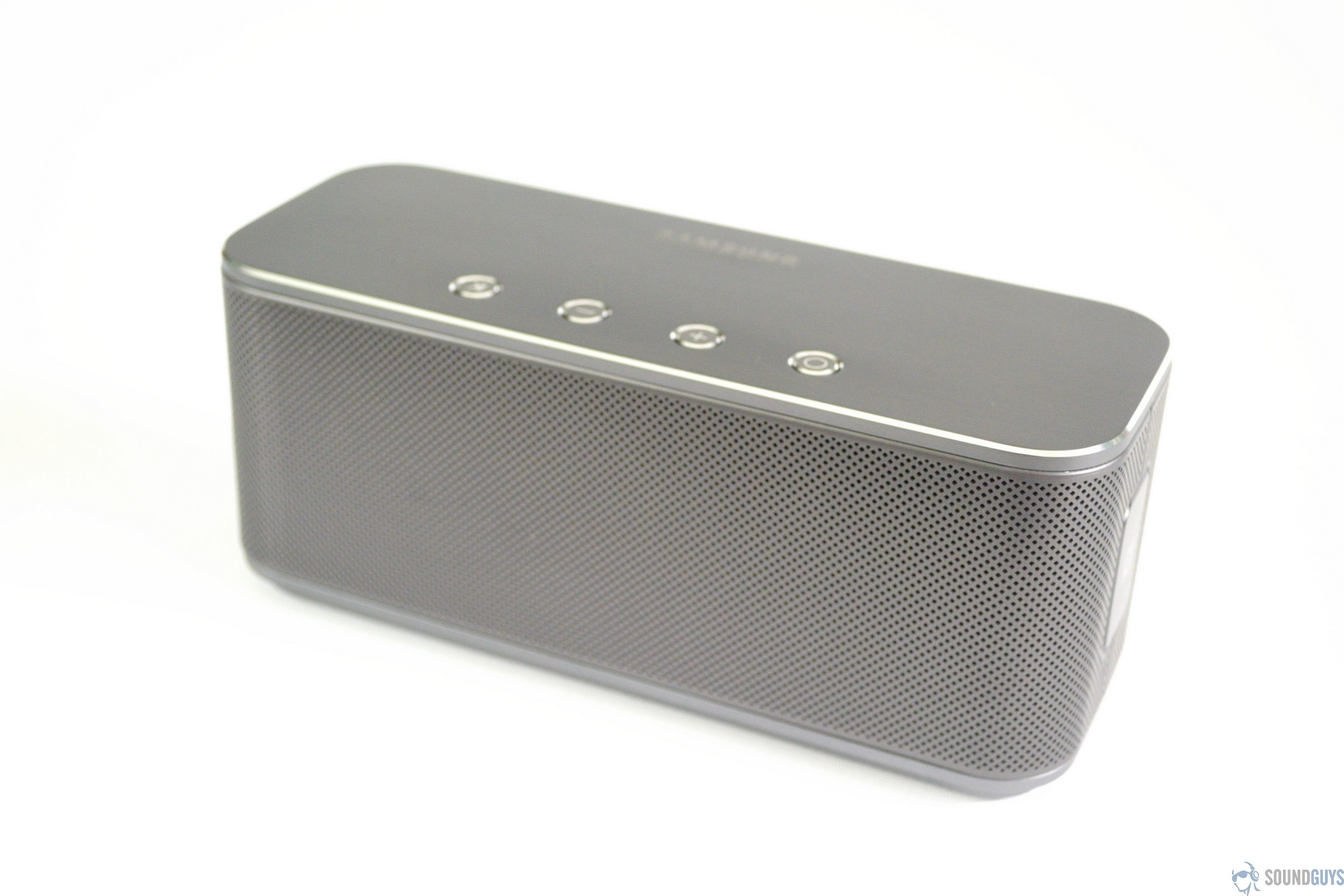 UPDATE [January 2022]: Samsung has discontinued this product. You might like its Level Box Mini edition, instead. For more alternatives, see our article on best Bluetooth speakers.
You'd be forgiven for thinking that the Samsung Level Box was the company's first Bluetooth speaker, but that isn't the case. They've actually made a few in their time, but for a company that seems to make at least one of every sort of consumer electronic product, that's almost a given. Those speakers just haven't been very high-profile.
The Level Box is different. Samsung has made a point of heavily promoting the entire Level line. The first product in the line that we looked at, the Level Over Headphones, were pretty expensive for what they offered and didn't exactly wow us. Can the Samsung Level Box make us believers in this new line?
What's In The Box?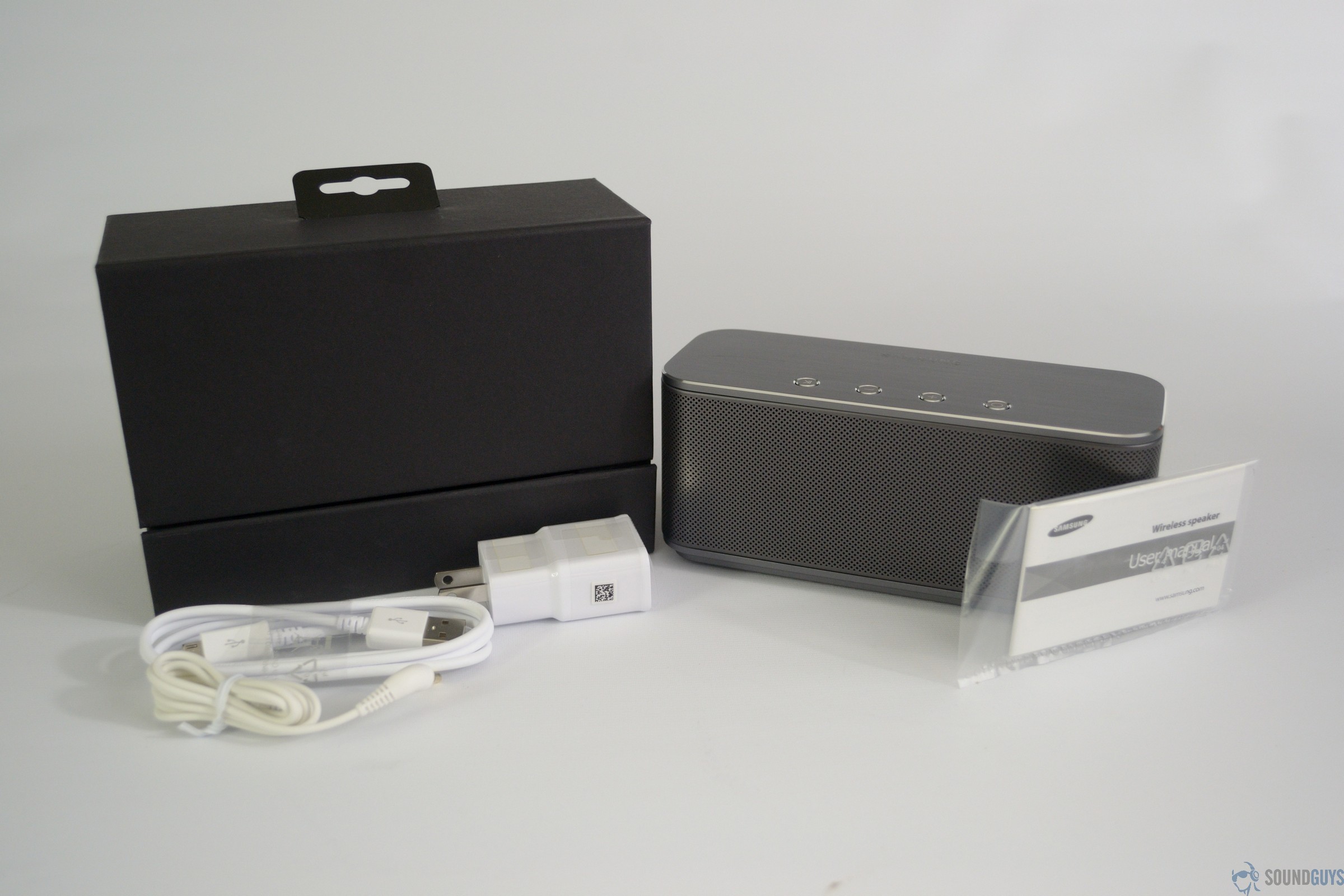 While our review units didn't come in a retail box, it's fairly likely that they'll be packaged similarly, and nearly a given that they'll contain the same accessories. Open up the box and the first thing you'll see is the speaker, wrapped in plastic. There is a small cardboard container on top that contains the manual. Underneath the speaker is another cardboard box that holds the AC adapter, USB cable and 3.5 mm audio cable.
Build & Design
As with the rest of the Level line, the Samsung Level Box is available in white and black. Our review unit is black, and while both look pretty good, the black seems to be the sleeker looking of the two.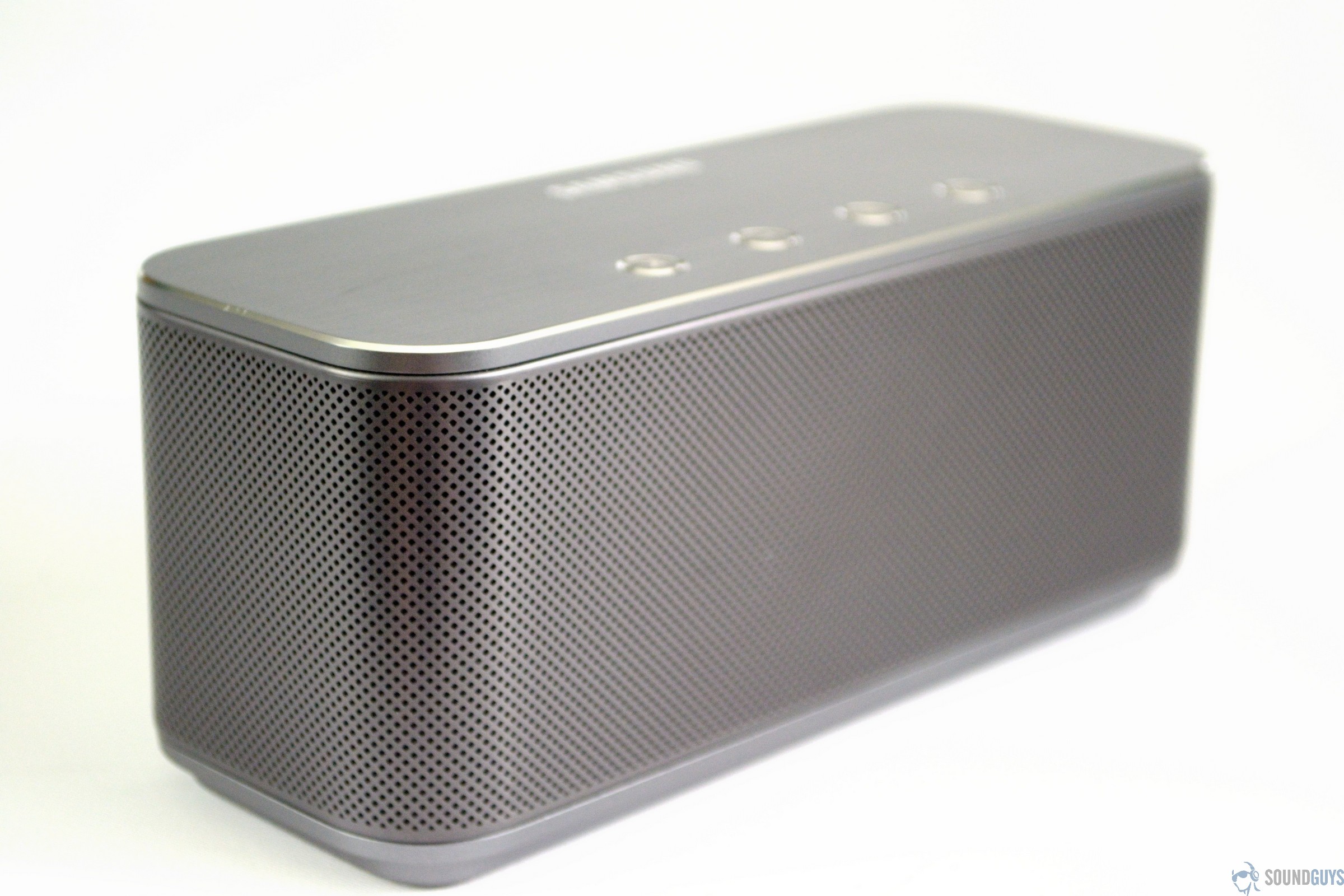 No matter which color you choose, the build quality is definitely a highlight of the Level Box. Unlike a lot of Bluetooth speakers, this one uses a metal grill that surrounds the entire outside of the speaker. While this does make the speaker tougher than some of the other speakers we've seen, it also adds a bit of weight. Samsung markets the Level Box as weighing "less than 20 ounces," but for a speaker this size, that's actually fairly weighty.
That weight isn't necessarily a bad thing, as sometimes speakers this compact tend to slide around quite a bit. Here, that won't be a problem.
Connectivity
While it isn't always included in speakers in this price range, NFC is becoming so common that it's basically expected. Here the Samsung Level Box doesn't stray from the crowd – just tap your device on the NFC logo on the side and you're good to go. If you don't have an NFC capable device, you can either pair the old fashioned way, or plug in via the 3.5 mm aux in jack on the side.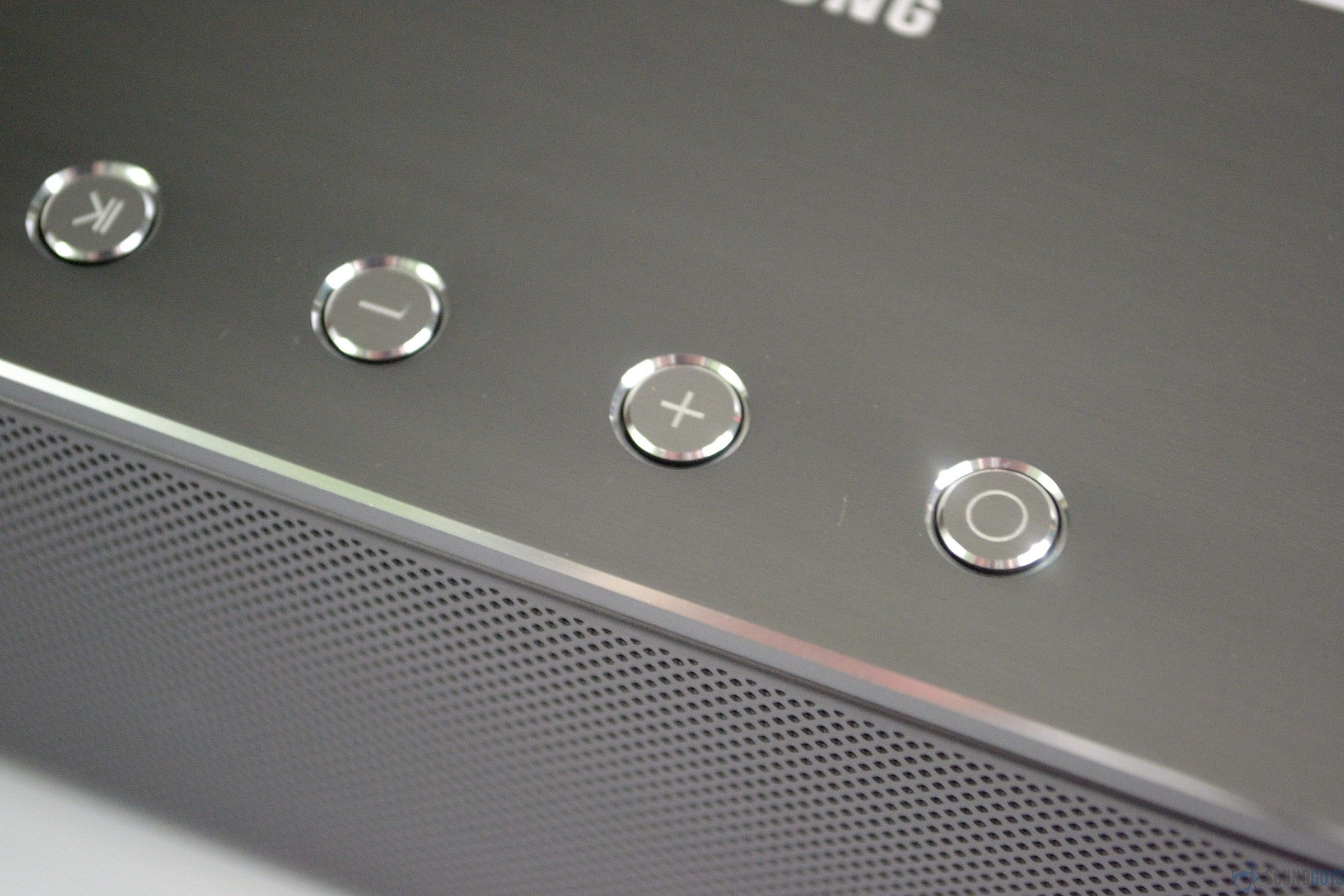 Range is stated at 33 feet and while there wasn't any additional skipping at that distance, some skipping did occur at super-close range, around 3 feet from the speaker. This wasn't a common occurrence, but it did happen enough that it's worth noting in this review. The included microphone worked well for hands-free calling and voices over phone calls sounded fine through the speaker.
Looking at the buttons, two of the most important buttons are located on the rear of the speaker: the power and Bluetooth buttons. Everything else is located on top. Here you'll find the play / pause button, two volume buttons, and the multifunction button. It isn't clear if this is by design or not, but our review unit did not work with Samsung's Level app.
Battery Life
Samsung states battery life for the Level Box as 15 hours. While this isn't the best we've seen in a speaker this size (that honor goes to the Fugoo Style), it's still better than a lot of speakers in this price range. In testing, we found that the Level Box's battery life did clock in right around the 15 hours stated. Charge time via the AC adapter was around 2 hours.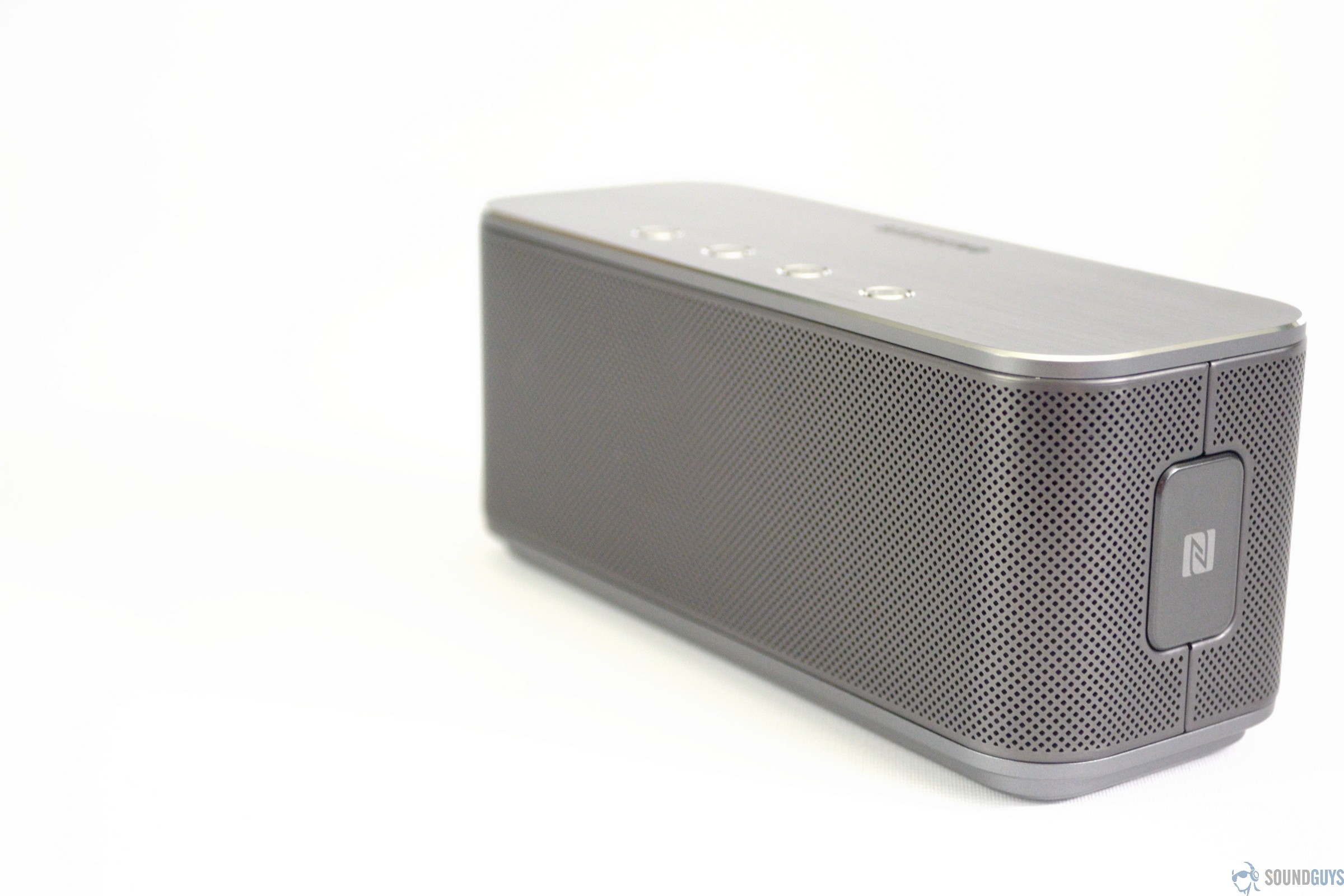 The Samsung Level Box supports charging over USB which means that you should be able to charge the speaker pretty much anywhere. While we always like to see the capability to charge other devices, in this price range we aren't exactly heartbroken over it not being included.
Sound Quality
It wouldn't be a Samsung product without some sort of oddly named extra feature thrown in, and here that feature is SoundAlive. According to Samsung, SoundAlive is "a built in, specially optimized sound equalizer that allows users to get the most from their Level device with just the push of a button." It also seems to mess with the audio in such a way as to fake additional stereo width, but we'll touch on that in a minute.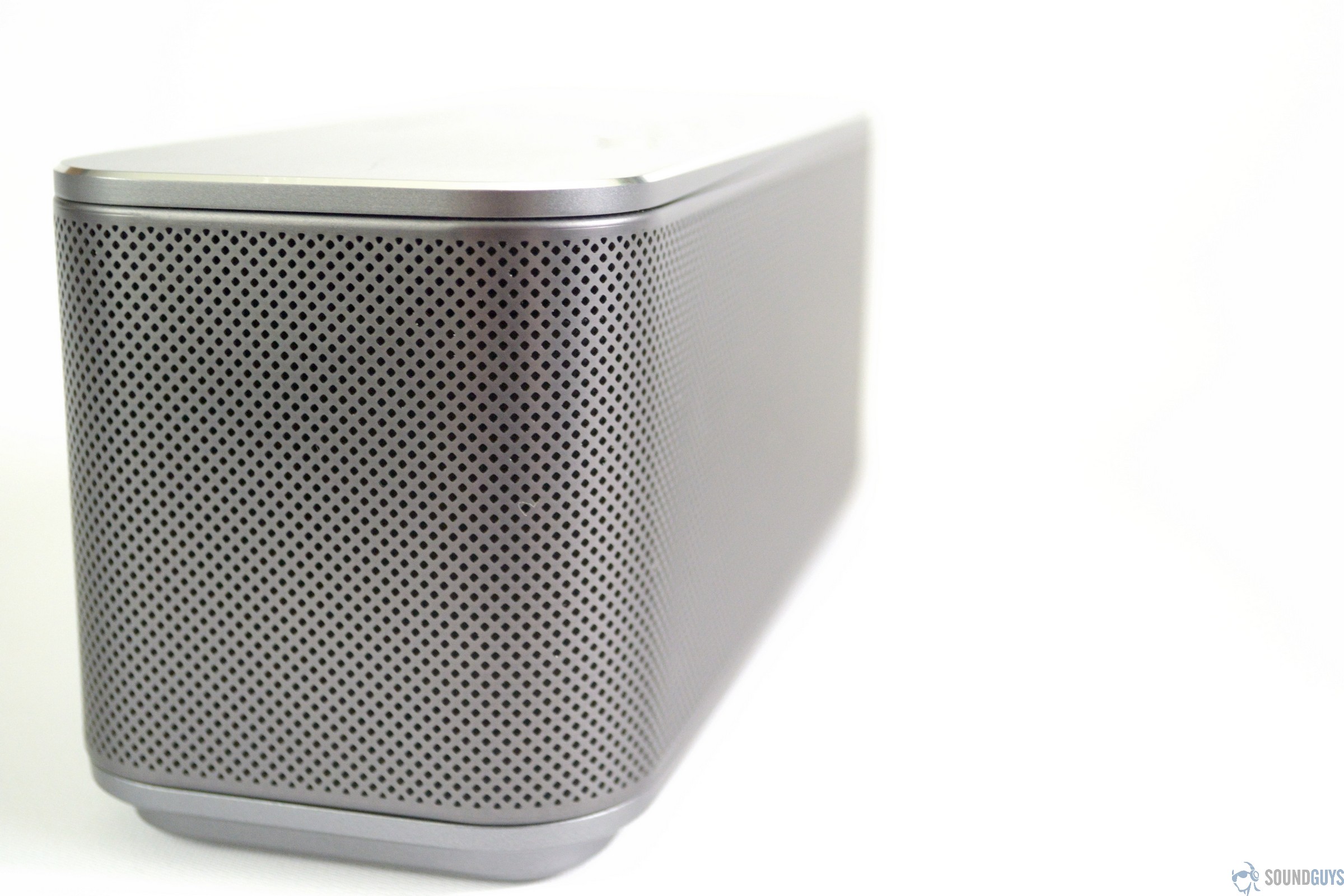 Lows
It makes sense, given the size, but the Samsung Level Box has a hard time producing room-shaking bass. Though it's lacking in the lowest frequencies, it does a fairly decent job reproducing most bass – it's just a little thin sounding.
Mids
The midrange exhibited some suprising muddiness on some songs, while on other songs, it wasn't an issue at all. Sometimes enabling SoundAlive would fix this, while other times it did nothing. Pop music generally fared better than rock here, which points to a bump in the 1-2 kHz range to emphasize vocals on bass-heavy songs.
Highs
While the highs provided decent detail, they were harsh-sounding at times. While this wasn't as much of a problem as the mids, it too could be remedied at times by toggling SoundAlive.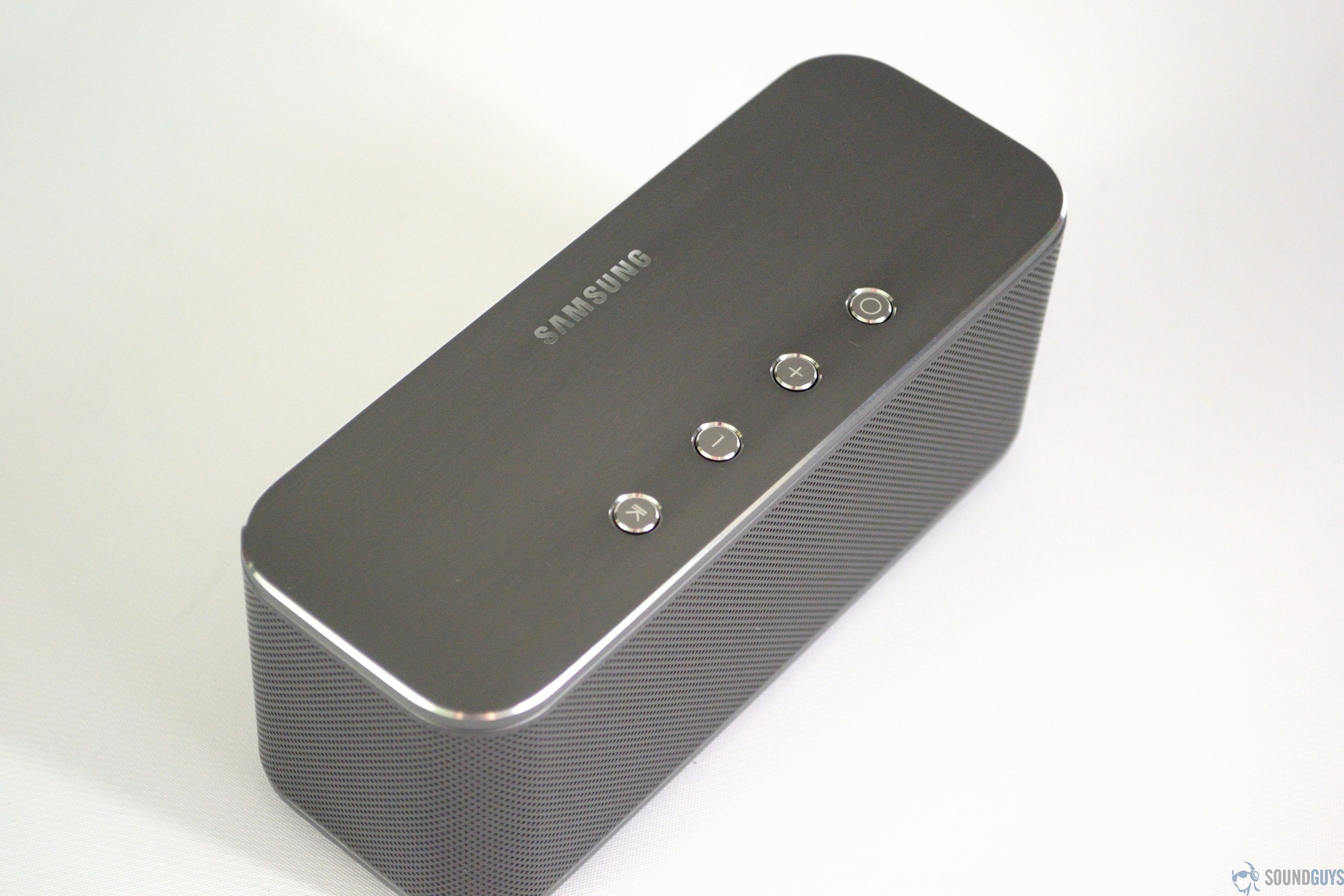 SoundAlive is a bit of a mixed bag. While it made some songs sound much better, it turned others into mush. In general, this speaker is far from transparent, and the EQ seems to be tuned for pop / EDM.
Conclusion
There are a few things to really like about the Samsung Level Box, but the metal build and solid feel stand out. It sounds either good or really good, depending on the kind of music you play through it, and it doesn't have the same price-to-feature disconnect that the Level Over headphones have. The battery life, though not the best we've seen, is another notch in the Level Box's favor.
If you're a fan of Samsung products and want a portable speaker to your bag, this is a nice choice. That said, it's not without solid competition. Both the Sony SRSX3 and Fugoo Style are in the same price range and either match or best the Level Box in terms of sound quality and features.