All products featured are independently chosen by us. However, SoundGuys may receive a commission on orders placed through its retail links. See our ethics statement.
RHA T20 Review
The RHA T20s sound even better than their predecessors while keeping everything that was great about them.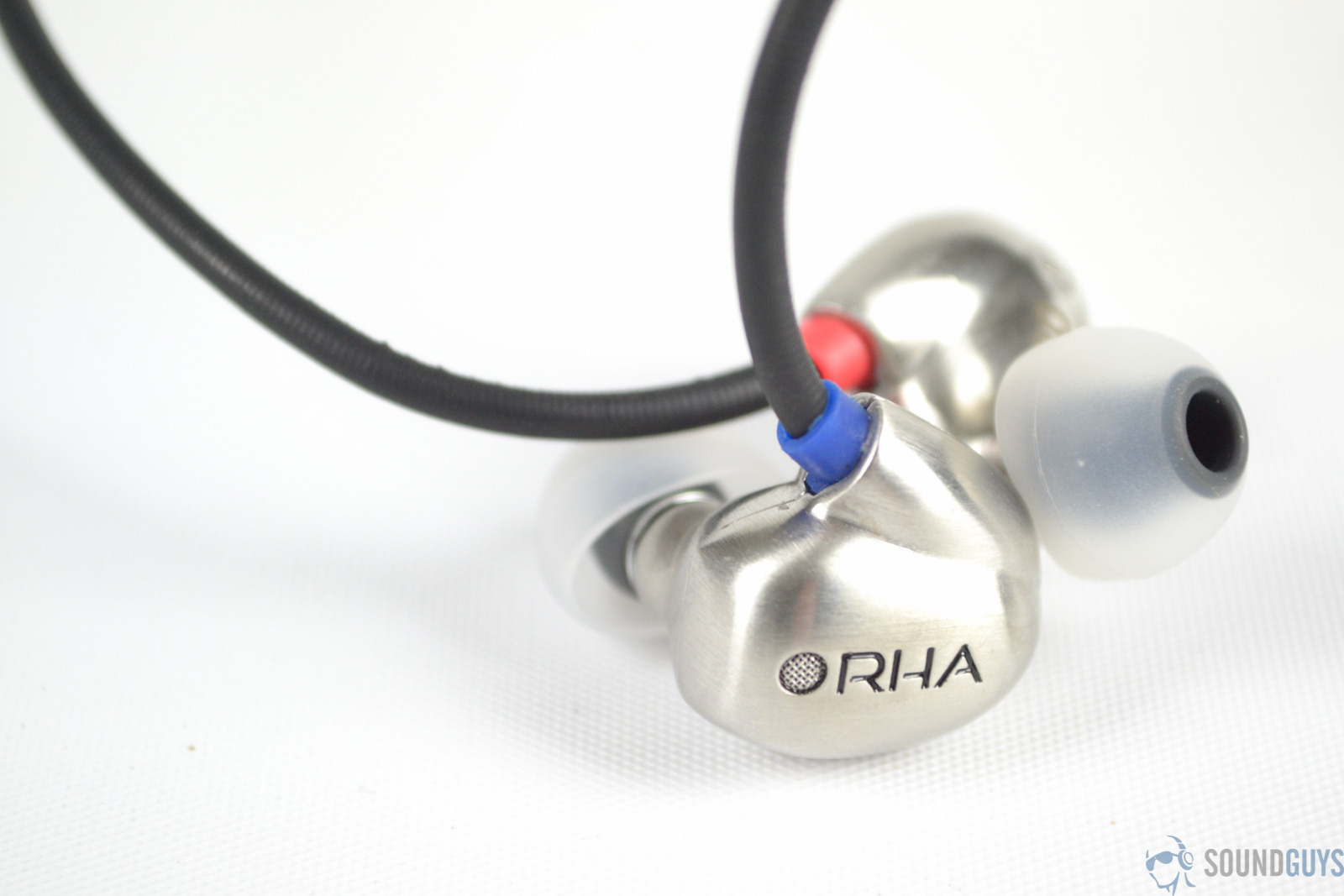 A few months ago we reviewed the RHA T10s. To put it simply, we were big fans. They were a bare-bones pair of in-ears when it came to features, but the sound was sublime. Even the swappable filters we assumed wouldn't do a thing turned out not only to work, but to work really well.
The RHA T20s are very similar on the outside, but inside you're looking at a total redesign featuring RHA's new DualCoil driver. Everything we loved about the T10s is here, so with the new driver, we were fairly certain we were in for a fun listen.
What's In The Box?
Open up the box and the first thing you'll spot are the headphones. Below them you'll find the swappable filters, then the 10 additional pairs of ear tips. Lift this section out of the box and you'll find the carrying case, and finally the manual.
Build & Design
Most of the changes in the T20s are inside, so the look is virtually identical to the T10s. Luckily, that's not a bad thing. Not only does the metal build make these stronger than your average in-ears, but it also just plain looks cool.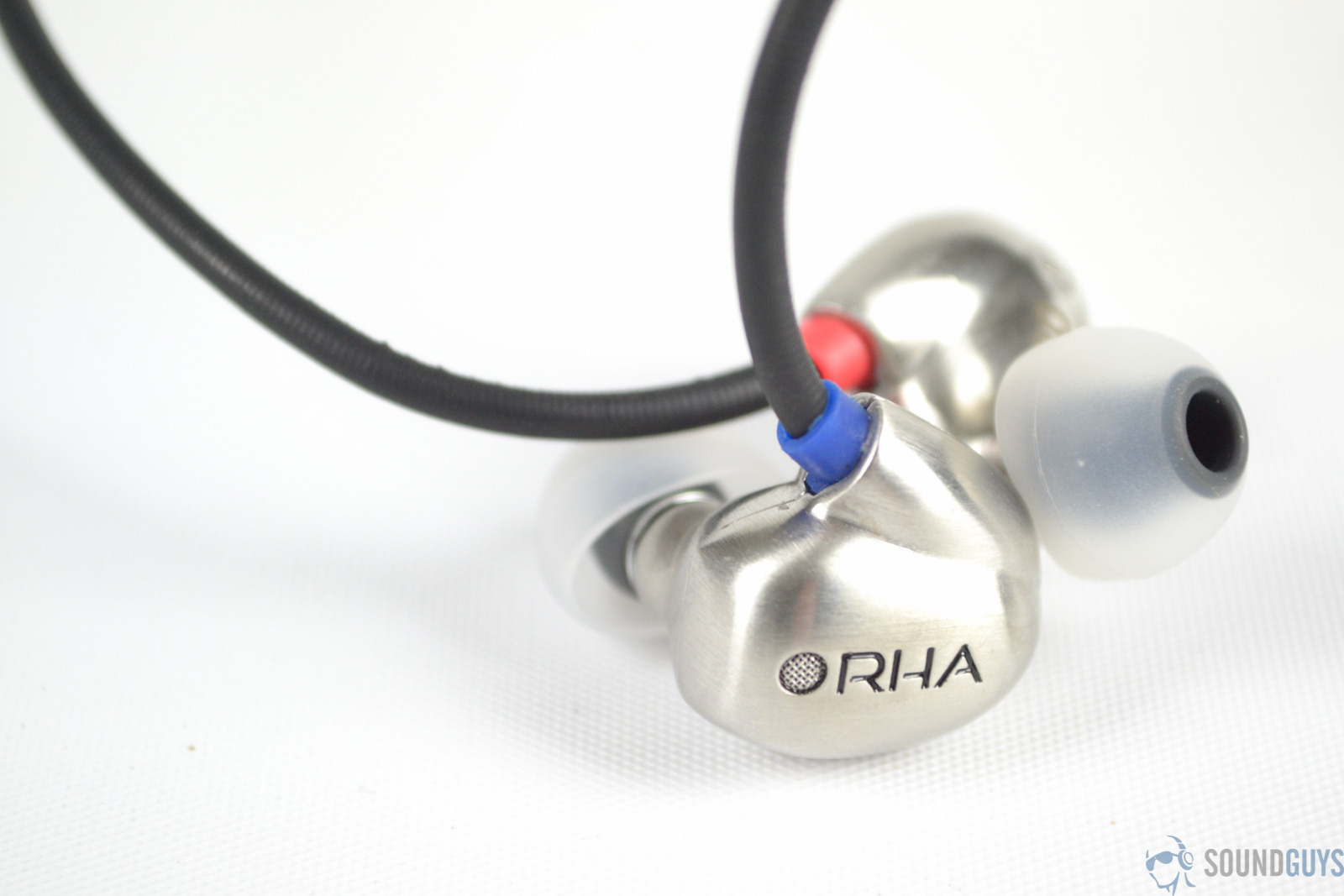 While the build is solid and you'll certainly feel these in your ears, they don't feel overly heavy. This is due in part to the moldable over-ear hooks that help keep the T20s in your ears. Combined with the right ear tips, this makes for a very comfortable pair of in-ears.
Speaking of ear tips, there are a whole lot of them here. You get six pairs of silicon tips (two small, two medium, two large), two pairs of double-flange silicon tips (two small, two large), and two pairs of universal fit memory foam tips.
Throw in the included carrying case and three year warranty, and this is quite the solid total package.
Connectivity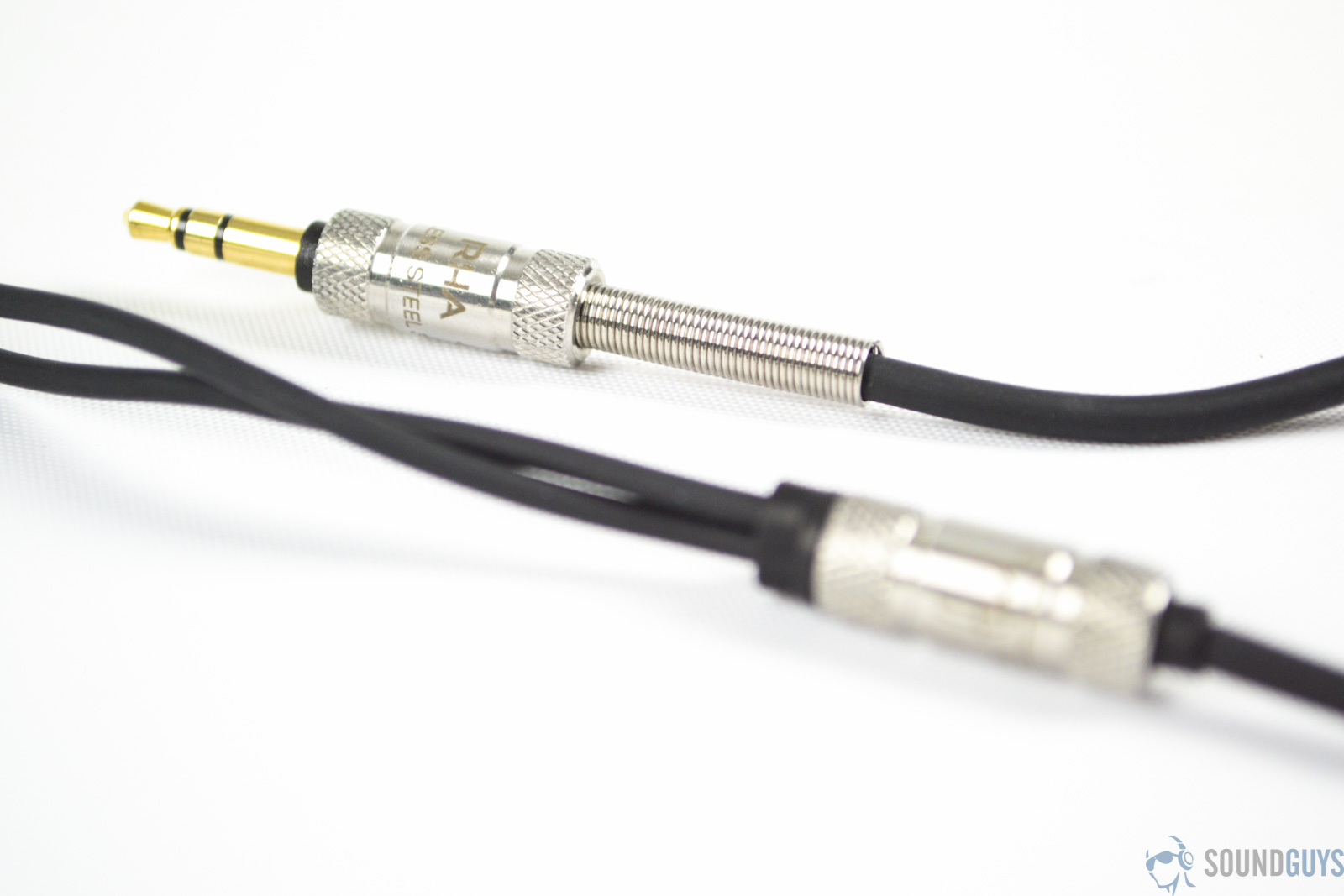 These are meant purely for music, so you won't find a remote or mic, and they're certainly not wireless. Your only connectivity option is the cable, but it's a solid cable. It's multicore, reinforced, and uses oxygen-free copper and a gold plated connector.
Sound Quality
The RHA T20 are 16 Ohms so driving them with a smartphone will be fine, but still we tested them by playing back through both an iPhone and a few Android phones, though most of the testing was done through a Focusrite Saffire Pro 40 audio interface. As is usually the case, you'll get the best results with a good amp and DAC, but they should play well with any device of your choosing.
Like the T10s, the RHA T20s include swappable filters that allow you to choose between flat, bass, and treble options. It's surprising how well these work, but for the purposes of the review, most of our testing was done using the "flat" filter, unless otherwise noted.
The lows were solid on the T10s, but the lows here seem to be even more powerful, even when using the flat filter. Switch in the bass-boost filter and it feels like the lows should be shaking the floor beneath you. Still, these are well balanced and never sound booming or overdone.
The mids are open and unrestrained sounding, with low-mid depth that we often find lacking in in-ears. There is no dip in the mids, though there is a very slight bump around 2 kHz that adds a perfect bite to electric guitars, making these excellent in-ears for rock fans.
There is a nice clarity to the highs that somehow never gives way to harshness. Hi-hat and cymbal work is well translated but even cymbal-bell heavy parts never sound ear-shattering. The whispered vocals on June of 44's "Lusitania" are eerily clear and the T20s don't exaggerate the sibilance.
Using the flat filter the frequency response is fairly flat, but don't equate that to "boring." The RHA T20s manage to offer a fairly neutral sound signature but still sound exciting. The bass filter enhances the lows without any sacrifices in the high end, and the treble filter does the same, but in reverse.
The soundstage is excellent and very open sounding for earbuds, with precise stereo imaging. Noise isolation is great once you get the right fit, and even as you push the volume higher there is no noticeable distortion. The T20s sounded great with every genre of music we threw at them from rock to hiphop to metal to jazz.
Conclusion
These headphones are meant for those whose main goal is to simply experience the sheer joy of music, and if that's your goal, these are wonderful in-ears. If you're looking for something wear while you run or need a mic and/or remote, you might want to look elsewhere, considering the price.
We were already huge fans of the T10s, and the RHA T20s take everything great about them and make it even better. They're not on sale yet, but will be available via RHA's website starting in the second half of July.