All products featured are independently chosen by us. However, SoundGuys may receive a commission on orders placed through its retail links. See our ethics statement.
How to get the most out of your Qobuz subscription
Qobuz might be famous for its library of high-quality streaming music, but to get the most out of your subscription, try its other features.
Qobuz might be most well known for its catalog of high-quality streaming music, but there are plenty of other ways to take full advantage of your subscription. These include offline play, personalized recommendations, and much more. Let's take a quick tour around the high-fidelity music streaming service so you can get the most out of your Qobuz subscription.
Editor's note: This article was updated on August 10, 2022, to include a section about Samsung Smart TVs and address FAQs.
What are the different Qobuz subscription levels?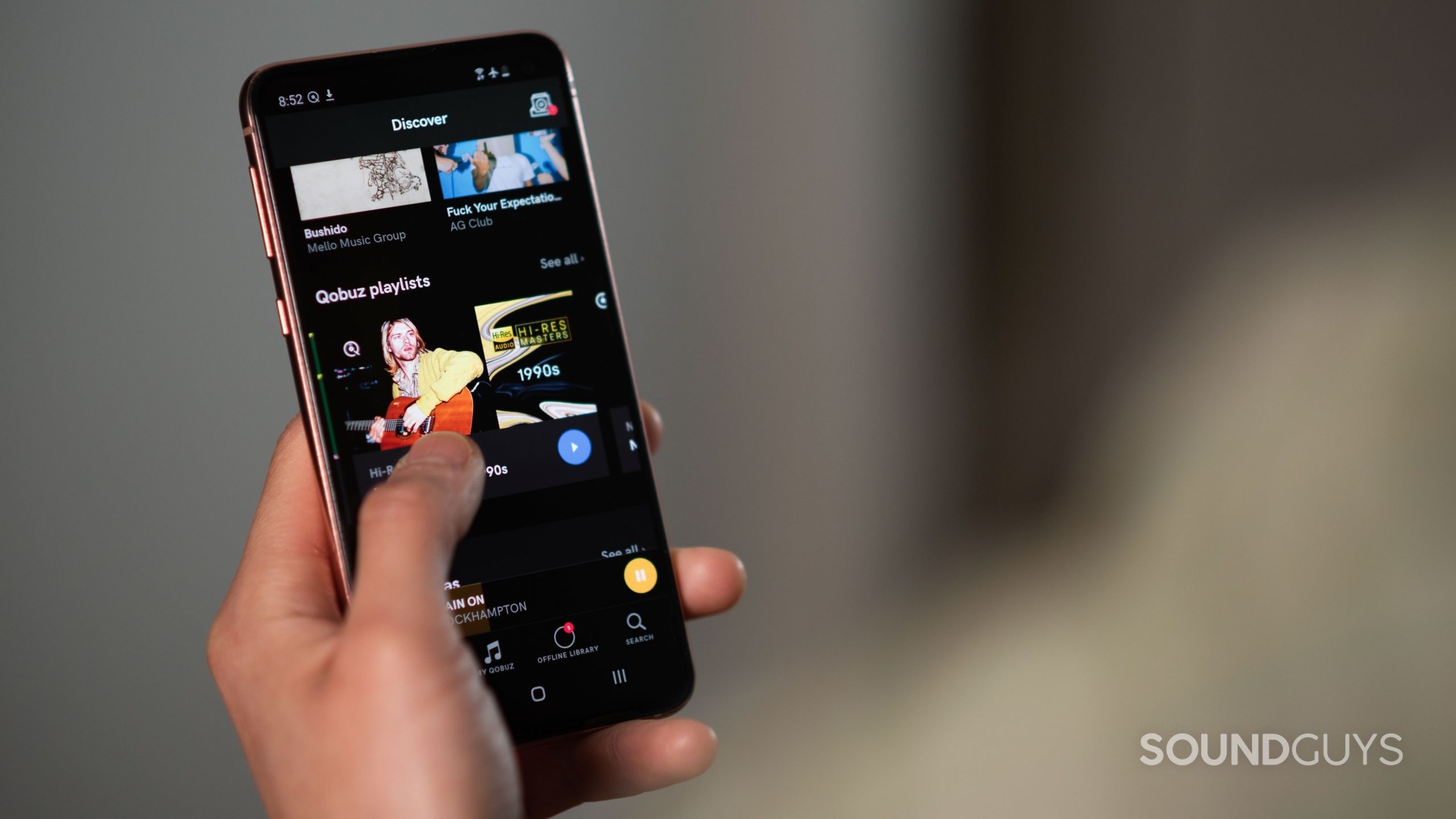 Both Qobuz Studio Premier and Studio Sublime support high-quality streaming of 24-bit/192kHz FLAC files.
Qobuz offers two primary subscription levels. Studio Premier costs $12.99/month and gives you access to the entire catalog of music and editorial content. Studio Sublime includes the same, but you also get a discount on downloaded content and you're billed $179.99 annually. Both of these tiers have equivalent family plans that permit up to six accounts with one subscription.
How do you get personalized music recommendations with a Qobuz subscription?
One of the major complaints people used to have with Qobuz was that it offered no form of personalized music recommendations. Thankfully, every subscription now includes this feature. It's called "My Weekly Q," and you'll find it whenever you open the Qobuz mobile or desktop apps. New recommendations arrive every Friday.
How do you download content from Qobuz without a subscription?
Not sure if your favorite artist is on Qobuz? The Qobuz Store lets you search for and purchase content without a subscription.
Unlike many other streaming services, Qobuz lets anyone download high-quality music from its catalog. Subscribers and even non-subscribers may purchase and download specific albums directly from the Qobuz website. Furthermore, the Studio Sublime subscription level gives subscribers a discount on purchases. This can be a great way to check if you want to subscribe to Qobuz before signing up. Or, you can just listen to those top-notch tunes with speakers or through headphones.
It's pretty simple to do after finding the album you wish to download on the Qobuz store. Click on "Buy the album," and you'll see a variety of purchasing options. Qobuz does not offer a free subscription level, but you can click on "Start my trial period" to see if you want to become a full subscriber.
How do you use the Autoplay feature of your Qobuz subscription?
The other missing feature for Qobuz subscribers used to be a radio service for discovering new music. Qobuz now offers Autoplay for this reason. You don't have to do much to enable it, either. It activates itself whenever the playlist or album you're listening to finishes. You'll hear similar music based on the content you were enjoying curated via Qobuz's algorithms.
How do you download album booklets with a Qobuz subscription?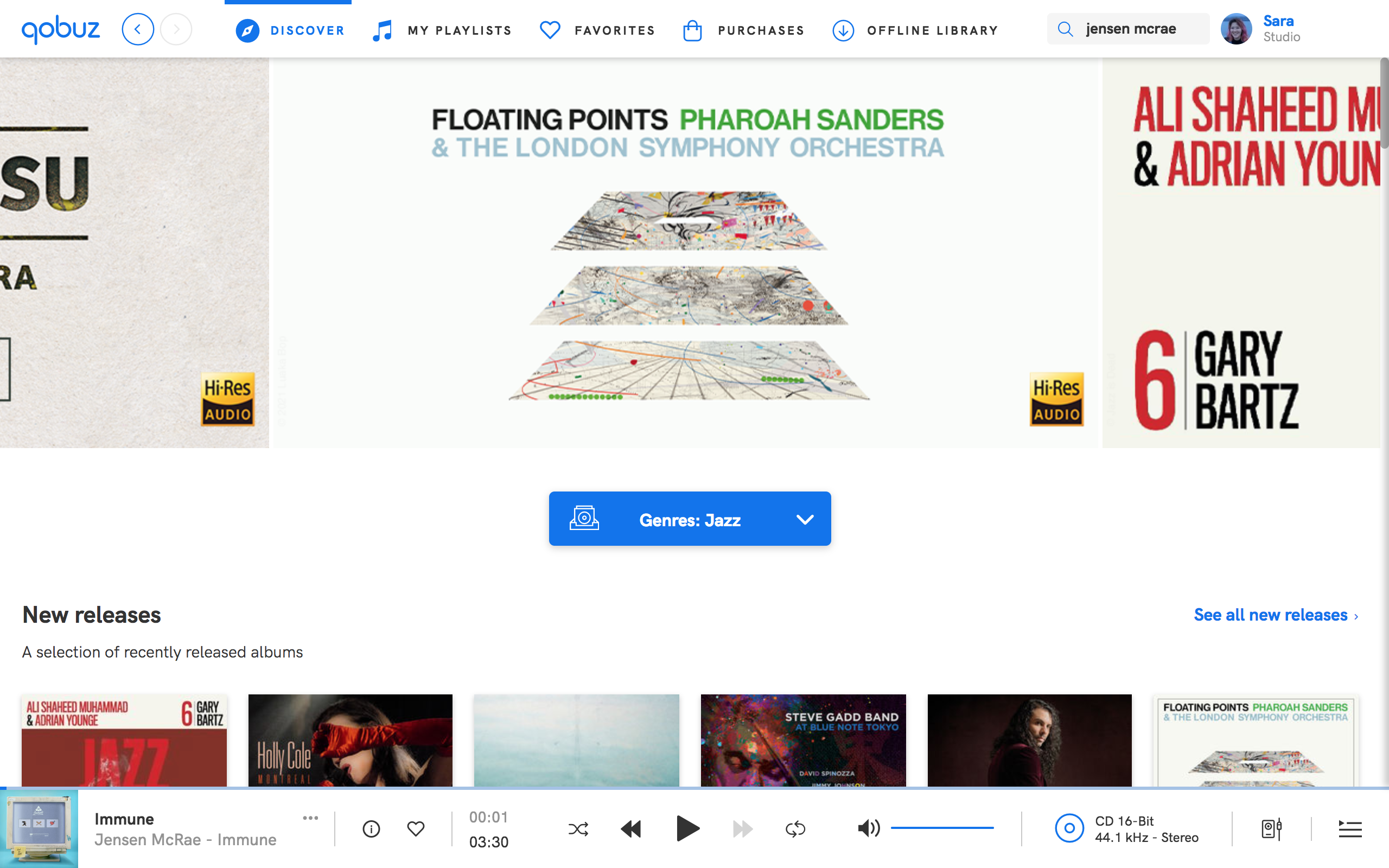 Qobuz's discover page displays new releases, albums, Qobuz playlists, and editorial content.
Album booklets and liner notes are a great way to get more information about the artists and albums you love. To download these using your Qobuz subscription, first check that a booklet is available for albums you've purchased by looking for it mentioned by the side of the album art. It's pretty straightforward after that:
Head to the Qobuz website
Click your name near the top right-hand corner
Click on My Profile
Under the My Music section, select the Download tab
Click Access Download next to the album from which you want to download a booklet
Click Download (digital booklet)
Booklets come in high-resolution PDF format, and you can take them with you across multiple devices. You can even print them out if you're so inclined.
How do you use a Qobuz subscription on Sonos speakers?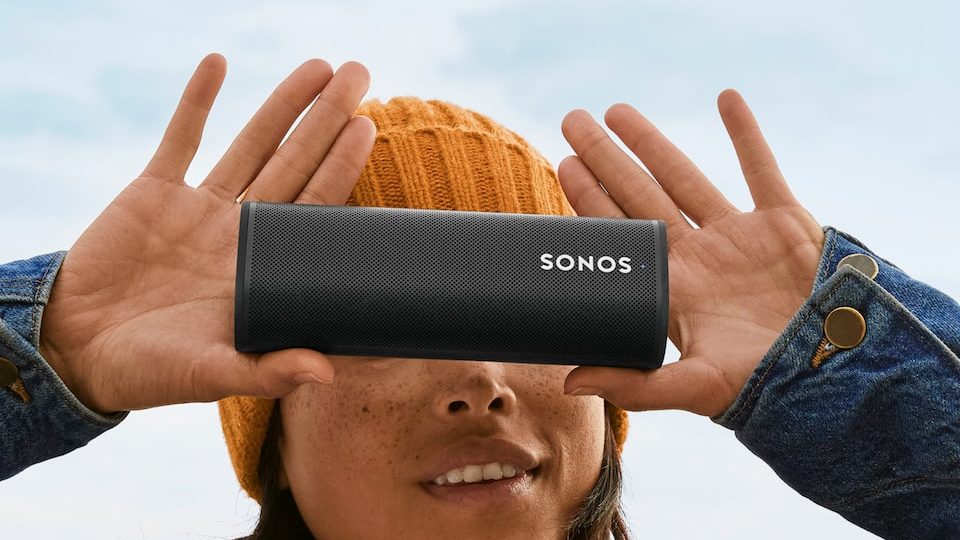 You can access Alexa or Google Assistant with just your voice through the Sonos Roam.
Some Sonos speakers let you add a Qobuz subscription to listen to your tunes. It's not too complicated:
How do you add Qobuz to Sonos on iOS or Android?
Open the Sonos app
Under the Settings tab, tap on Services & Voice
Scroll to Music & Content and then tap Add a service
Select Qobuz
Tap Add to Sonos
Follow any additional on-screen steps to complete the process
How do you add Qobuz to Sonos on macOS or Windows?
Open the Sonos app
Under Select a Music Source, click Add Music Services
Click on Qobuz
Follow any additional on-screen steps to complete the process
If you want to enable 24-bit streaming with your Qobuz subscription on your Sonos devices, visit the devices page while logged in. Then make sure to activate 24-bit streaming for your Sonos speakers. Not every Sonos device supports this, and older models may only be capable of CD-quality playback.
How do you use a Qobuz subscription with Apple CarPlay?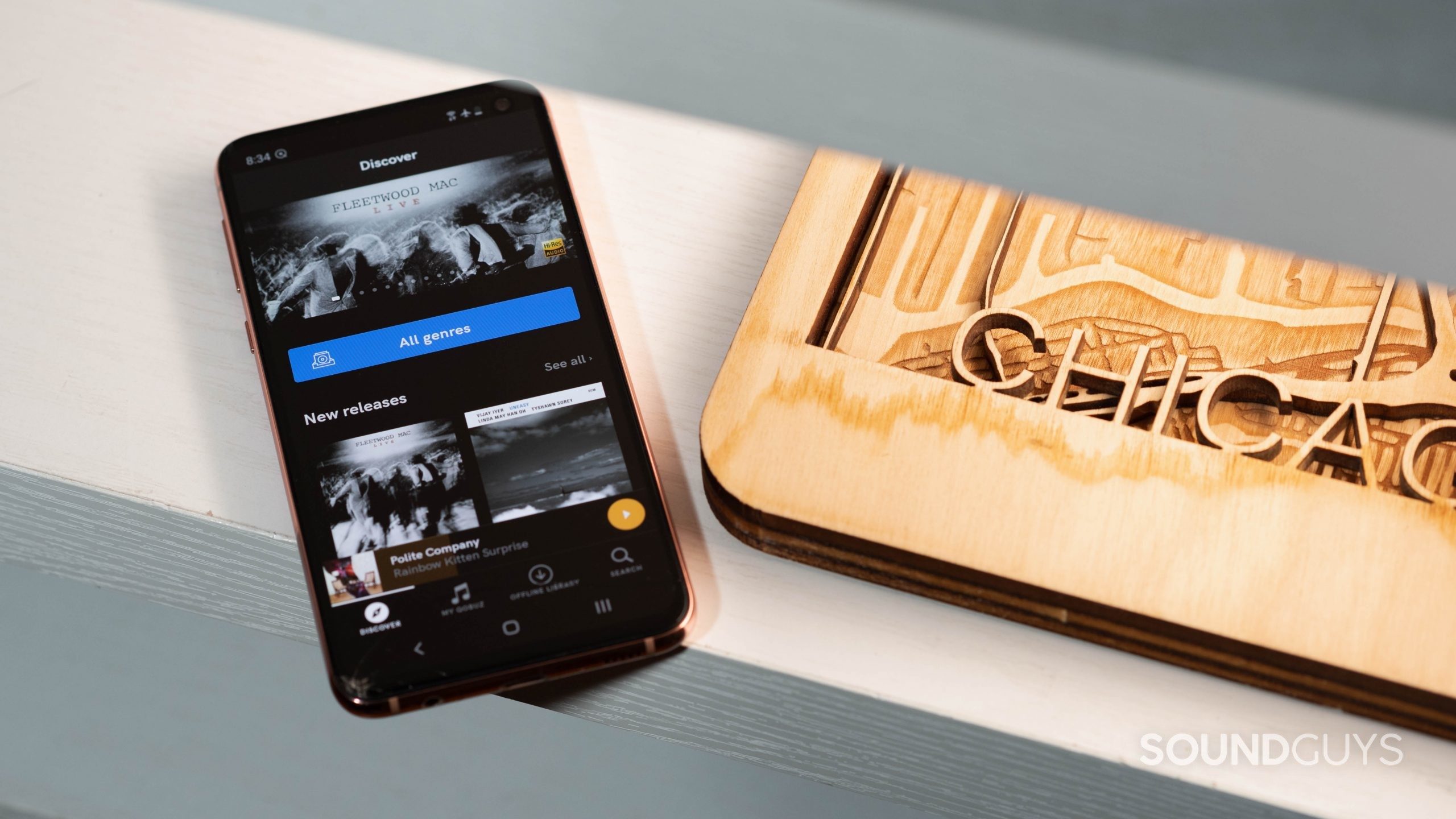 You can choose from a handful of subscription tiers depending on your needs.
Qobuz might be most famous for its library of high-quality streaming music, but it has plenty more to offer subscribers.
Apple CarPlay lets you use an iPhone with your car's entertainment system. When you link up your Qobuz subscription to CarPlay, you can get its high-quality streaming music on the go. Here's how to sync them up:
Start your car (it has to be compatible with CarPlay already)
Ensure Siri is active on your iPhone
Sync your iPhone to your vehicle either via USB or wirelessly
On your car's touchscreen, select the Qobuz icon
Whether you want to listen to high-quality tunes with your soundbar or dive deeper into your favorite music, a Qobuz subscription is good for more than just streaming. Take advantage of its other features to get the best experience possible.
How do you use Qobuz with a Samsung Smart TV?
If you have a Samsung Smart TV, you will be able to access the Qobuz app through your TV by downloading it from the Samsung TV apps store. Those who have not yet purchased a Qobuz subscription can get a one-month free trial through their Samsung Smart TV to test out the service. For those who already have a Qobuz subscription, connecting it to a Samsung TV is as easy as scanning a QR code.
Frequently asked questions about making the most of your Qobuz subscription
As of August 2022, Qobuz is available in 24 countries across the globe. However, as long as you open your account in one of the available countries, you can use the subscription anywhere in the world
Qobuz Duo is much like Qobuz's family subscription in that it reduces the amount of money each individual needs to pay for a subscription. Duo allows two separate users to share a subscription only requiring one payment. It's a great choice for partners or roommates who want the high quality streaming that Qobuz affords. Qobuz Studio Duo is available for $179.88/year ($14.99/mo) or $17.99/mo if you don't want to commit to a full year. You can also get a Qobuz Sublime Duo subscription, which allows for downloads, for $269.89/year ($22.49/mo).