All products featured are independently chosen by us. However, SoundGuys may receive a commission on orders placed through its retail links. See our ethics statement.
The bottom line
They aren't the best, but these are one of the best cheap wireless options out there
They aren't the best, but these are one of the best cheap wireless options out there
Dimensions
4.92 inches x 1.85 inches x 7.09 inches
Model Number
BACKBEAT GO 2 BLACK + CASE
What we like
Decent sound considering the price
Optional charging case drastically improves usefulness
What we don't like
Battery life is just plain bad
Bass isn't anything to write home about
Rating Metric
Sound Quality
7.0
Bass
6.0
Midrange
7.5
Highs
7.0
Durability / Build Quality
8.5
Value
9.0
Design
8.5
Microphone
5.0
Portability
9.0
Battery Life
5.0
UPDATE [January 2022]: Still available online, but no longer in production. Pick a model of the latest and best earbuds here.
Finding a decent pair of wireless earbuds is easy, but finding a decent pair for under $100 is an exercise in frustration. They exist – there are a ton of them as a matter of fact – but most of them are bad. When we last rounded up our picks for wireless earbuds, the Plantronics Backbeat Go 2 landed in our bang for the buck slot, and they're still one of the best cheap options out there.
While we picked the Plantronics in that list, we never actually got around to reviewing them. This has happened with a handful of products, so in the coming months, we'll be going back and doing full reviews of some of our picks.
What's In The Box?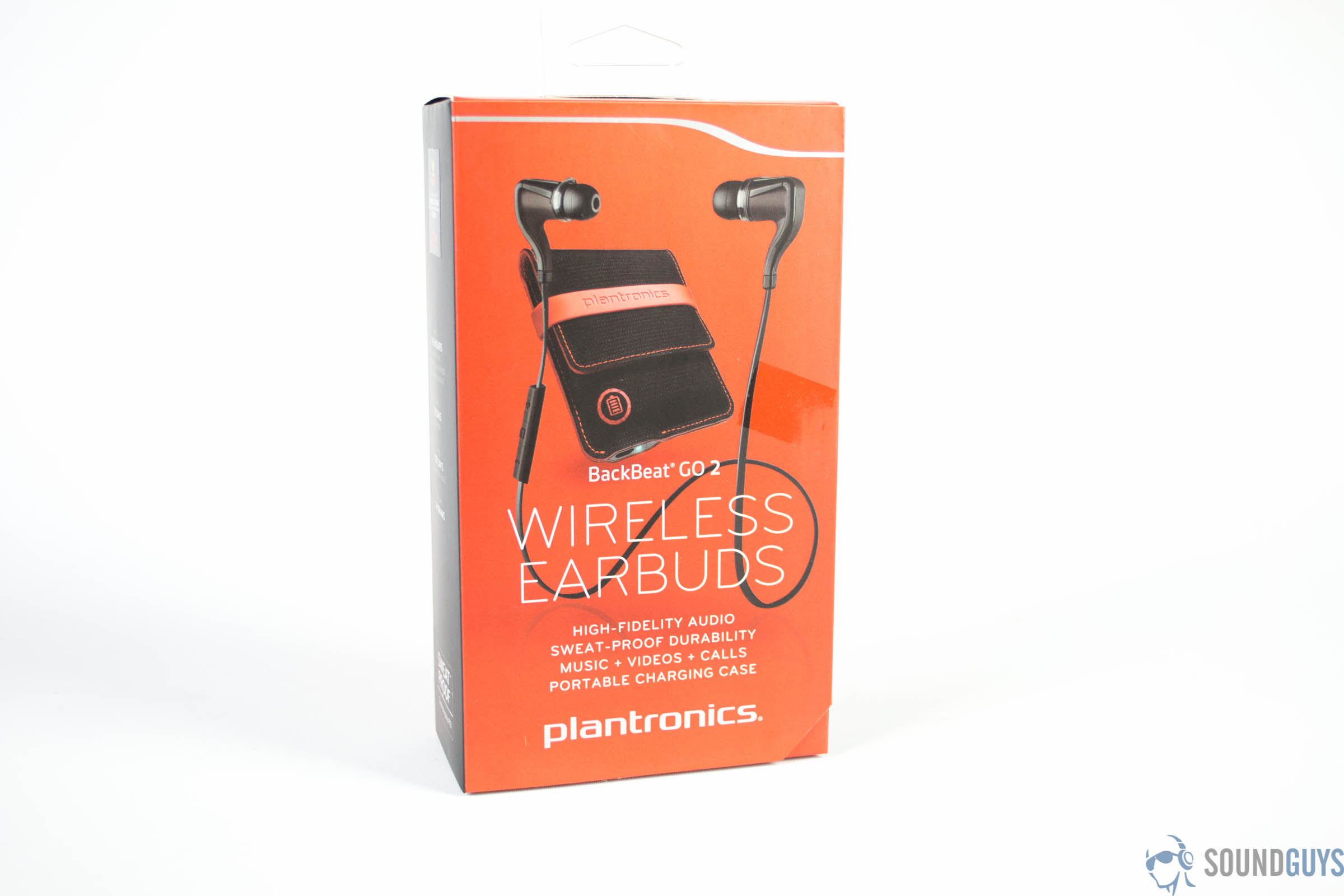 Opening up the box, the first thing you'll find is the Plantronics Backbeat Go 2 headphones themselves, followed by a box of swappable ear tips. Next you'll pull out the wireless charging case, a USB cable, AC adapter and finally the getting started guide.
Build & Design
The Plantronics Backbeat Go 2 are available in two different color schemes: black and white. We're looking at the black for this review, but both look fine and this really just boils down to a matter of taste. No matter which color you pick, this is a nice looking if fairly understated pair of headphones.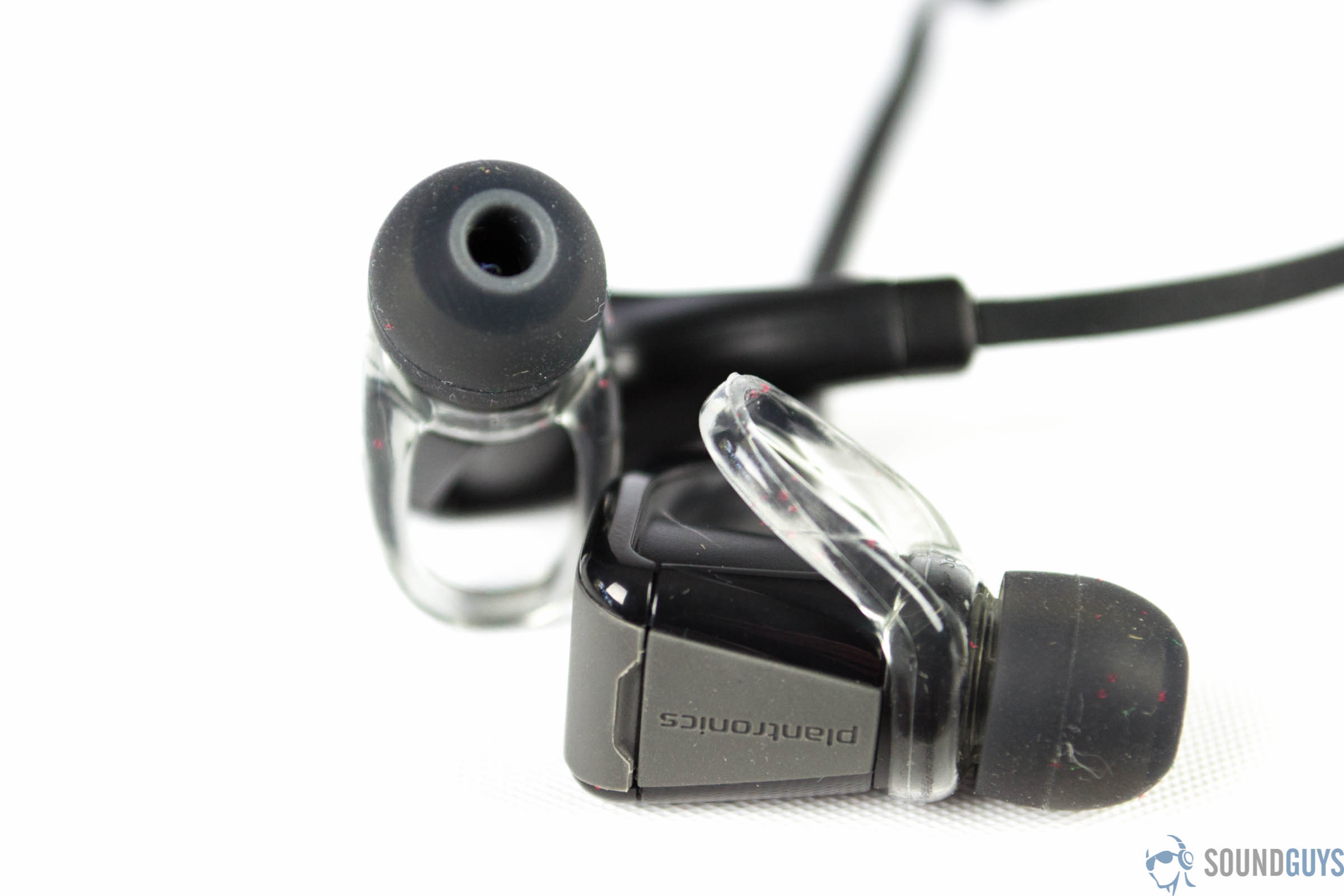 The headset is fairly light, an important trait in wireless earphones. Considering a lot people buy wireless headphones to wear to the gym, sweat resistance is also an important factor. Plantronics states that the Backbeat Go 2 have a "nano-coating" to resist sweat damage, though the lifetime guarantee against sweat-related damage that you would get with the Jaybird BlueBuds X isn't present here.
Whether you're using the wireless charging case, which is included with some variations, or just jamming the headphones into your pocket, the flat cable is relatively resistant to tangling.
Connectivity
On turning on the Plantronics Backbeat Go 2 ,they immediately enter pairing mode. Then it's a simple matter of pairing from the device of your choice. Bluetooth range is the standard 33 feet, and as long as I stayed roughly within the range, I had no problems with stutters or dropouts, even with a few walls in the way.
Looking at the built-in remote you'll see three buttons, all of which are multi-function. The plus and minus buttons control volume and also skip forward and backward respectively when held down. A tap of the middle button will pause and resume playback or answer and end calls, depending on what you're doing.
During calls, incoming voices sounded fine, but outgoing voice wasn't great and wasn't always easy to understand. If you're picking up a headset mainly to use for calls, this isn't a great option.
Battery Life
Stated play time is fairly short at just 4.5 hours, and during our testing we reliably got around 4. This is disappointing, but can be easily remedied assuming you pay a little extra and buy the model that includes the wireless charging case. This boosts the stated play time to 14.5 hours, and plugging in the headset for 20 minutes will get your around an hour of play time.
Knowing that battery life is an issue, Plantonics included the "DeepSleep" hibernation feature, which supposedly allows the headset to keep a charge for up to six months. Unfortunately due to the nature of the feature, this isn't something we were able to test.
Sound Quality
As the only connectivity option is Bluetooth, this is how all testing for audio quality was done, though we did test playback with an iPhone, Android phone and Windows laptop.
The Backbeat Go 2 headphones use the same size driver as the original Go, though Plantronics claims that the new 6mm driver has enhanced bass. That said, bass is on the weak side. These get the job done but only barely.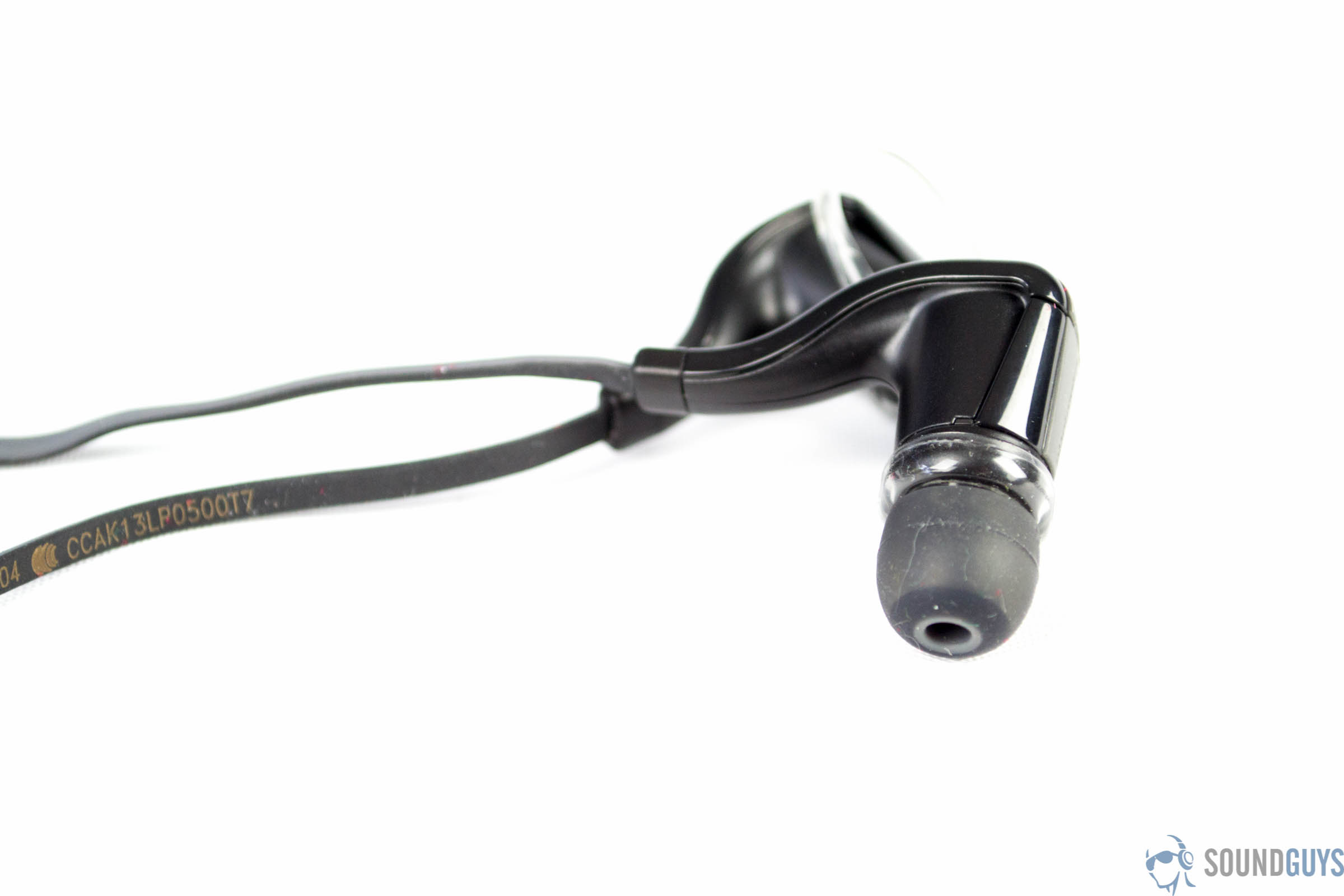 Mids are much better, and the solid lower mids do help to make up for the lacking low end. Some vocals and guitars sounded slightly indistinct, but this was only with some songs.
The highs provide a fair amount of detail without much harshness, but you'll miss subtle nuances that come through on better (and larger) headphones.
Volume gets fairly loud, though we didn't test the headphones in noisier environments. Soundstage was fairly lacking, but given the form factor and price, that's understandable.
Conclusion
If the Plantronics Backbeat Go 2 were selling for the same price as the Jabra ROX or Jaybird BlueBuds X, they wouldn't be worth a second look. Considering you can pick a pair up for around $50 assuming you skip the wireless charging case (which you really shouldn't, by the way) they start to look better. At around $75 including the wireless charging case, the Backbeat Go 2 are a great option if you want wireless sound on a budget. Just don't expect too much bass.