All products featured are independently chosen by us. However, SoundGuys may receive a commission on orders placed through its retail links. See our ethics statement.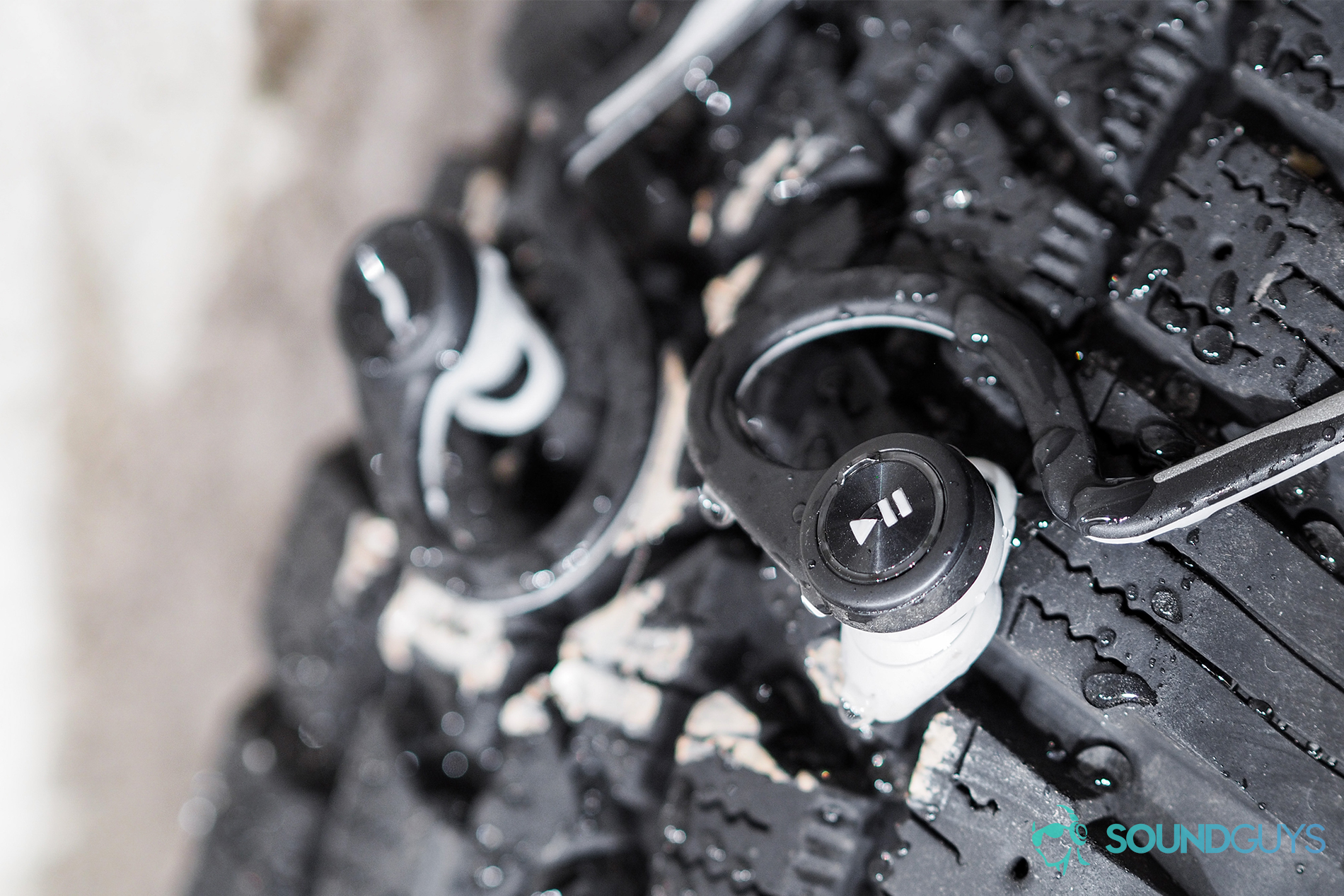 7.6
Plantronics BackBeat FIT
The bottom line
The Plantronics BackBeat FIT earbuds have aged out in favor of new models like the Plantronics BackBeat FIT 2100, and the company's true wireless offerings. If you want a durable pair of workout earbuds at a fair price, you can't go wrong with Plantronics.
Plantronics BackBeat FIT
The Plantronics BackBeat FIT earbuds have aged out in favor of new models like the Plantronics BackBeat FIT 2100, and the company's true wireless offerings. If you want a durable pair of workout earbuds at a fair price, you can't go wrong with Plantronics.
What we like
IP57 dust- and water-reisistance
Safety-oriented
What we don't like
Connection quality
Poor onboard controls
Rating Metric
Sound Quality
7.0
Durability / Build Quality
9.0
Value
8.5
Design
8.0
Connectivity
4.0
Portability
9.0
Comfort
7.7
The Plantronics BackBeat FIT prioritizes brawn over brain, because these earbuds can withstand anything. Though the FIT don't supply the best audio quality or battery life, they're very good at being workout earbuds. These can accompany you through any training session: its IP57 rating and flexible form means that these can survive it all.
Editor's note: this Plantronics BackBeat FIT review was updated on October 24, 2020, to address limited availability and make note of new Plantronics workout earbuds and headphones.
What is the Plantronics BackBeat FIT like?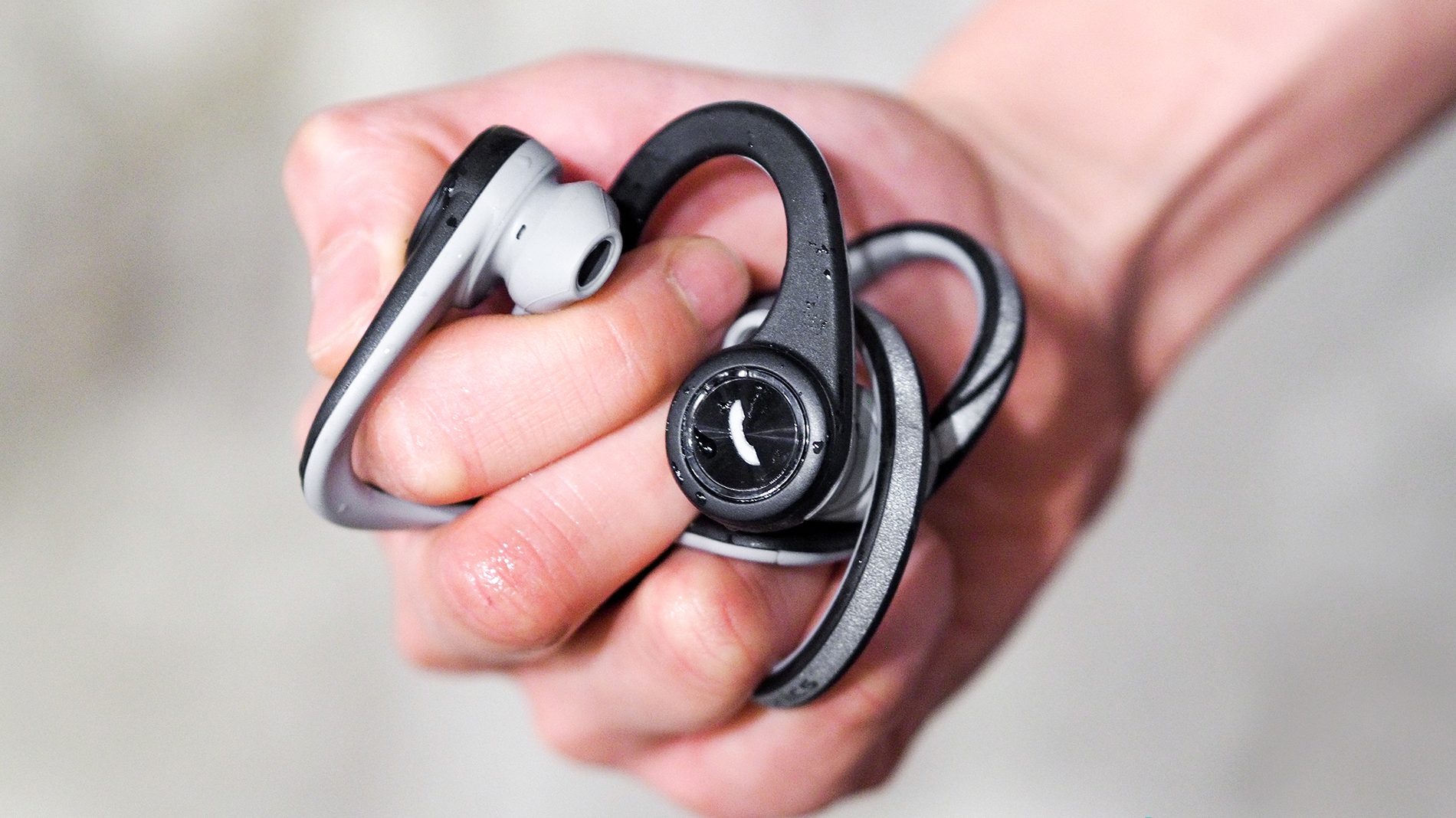 Flexibility and durability are the name of the game with Plantronics BackBeat FIT.
The BackBeat FIT are the cockroach of the headphone world. They may not look it, but they can withstand anything. Flexible silicone wraps around the back of the head and can be twisted any which way. These were subjected to quite a bit: I submerged them, ran in them, and tossed them around a bit; they held up just fine.
The one-size-fits-all style will please listeners with large craniums. If your head is average-sized though, you may find the extra silicone flopping around to be a bit unsightly and uncomfortable. The headset is safe, though: it features a  reflective coating for nighttime visibility. Another safety feature is the seal-free design. The ear tips are specifically designed to allow outside noise in, which keeps you constantly aware of your surroundings.
The ear hooks are sturdier than the headband, and keep the buds in place. If, however, you have small ears, the hooks may fly over the top of your ear. This makes it hard to keep the earbuds in, because the hooks end up flying around everywhere. Plantronics provides an armband for your phone, though, not many 2020 phones will fit into the band. 
How do you connect the BackBeat FIT?
Pairing the headset is easy: you have to hold the power button until it enters pairing mode. You can read our full Bluetooth guide here for more help.
During the initial test period, connection drops increased in frequency and the BackBeat FIT had trouble staying connected. This has, unfortunately, plagued other Plantronics headsets that I've since testd. While listening to Spotify or YouTube, a voice prompt occasionally said, "not connected."
How long does the battery last?
The BackBeat FIT battery typically lasts from six to eight hours.
Battery life is okay for workout-oriented buds. The earbuds last seven hours on a single charge, which is less than average but will get you through a week of working out. To completely charge the Plantronics BackBeat FIT, you must set aside two hours. Standard standby mode lasts for 14 days but, like the Grizzly bear, the FIT go into hibernation mode too. This allows an extended six months of deep sleep time. Hibernation mode is activated when they're left on but away from the source device for more than 10 minutes. 
How do the Plantronics BackBeat FIT sound?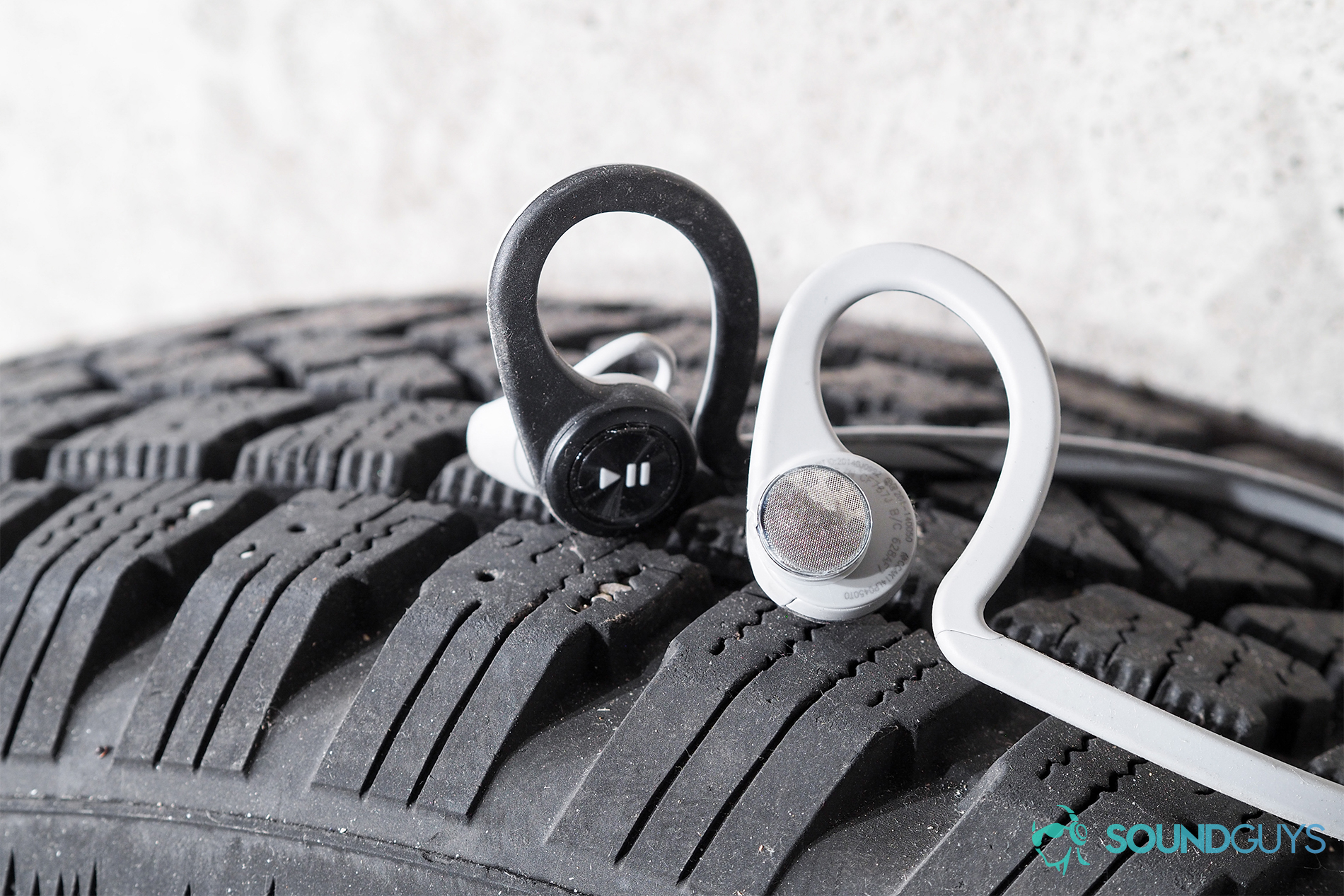 Because of the non-sealed fit of the FIT, sound accuracy and depth isn't the greatest. They do get tremendously loud though.
The FIT support A2DP standard sub-band coding (SBC). What does this mean? Your audio quality will be fine. It won't be as good as the aptX codec, but it'll do. The 13mm speakers get loud at a measured 105 dB, but, sound quality is poor due to the open-type fit of the buds. Again, it's a sacrifice worth making if you're an avid outdoor athlete, but these buds aren't for the audiophile.
Unlike most workout headphones, the bass is weak, or at least appears to be that way because of the open-type fit. For those who may not know, seal is imperative to a solid low end. The FIT can't deliver due to its non-sealed form factor. I suppose that's why Plantronics chose to make these loud as a way of compensating.
Lows, mids, and highs
The Way It Goes by Hippocampus is reproduced well enough by the headset: vocals are loud, and audible throughout the song. Jake Lupin, Nathan Stocker and Whistler Allen's harmonies are audible, but aren't relayed with much clarity. It's fine, and I can tell the bandmates are harmonizing, but it wasn't satisfying.
Oh Wonder's song Midnight Moon, leaves me missing the ornate, twangy highs that elicit an introspective state. Unfortunately, when played through the BackBeat FIT, they're de-emphasized and lost to auditory masking. The mids pull a lot of weight when reproducing this song and quite possibly save it by accurately throwing Josephin Gucht's voice front and center.
Should you buy the Plantronics BackBeat FIT?
The BackBeat FIT is very hard to find nowadays, because the company has since moved on to more modern ventures like the Plantronics BackBeat FIT 2100 and true wireless offerings. If you like what you saw from the Plantronics BackBeat FIT, consider getting the modern version of it, the BackBeat FIT 2100. These headsets share similar designs, and the FIT 2100 retains the same open-type fit. You can use the BackBeat app to control the modern headset. If you want to cut the cord completely, get the Plantronics BackBeat FIT 3200 or the more versatile Plantronics BackBeat PRO 5100.