All products featured are independently chosen by us. However, SoundGuys may receive a commission on orders placed through its retail links. See our ethics statement.
CES 2020 Top Picks Awards: The best audio products at CES
Check out the best audio products we found at CES 2020!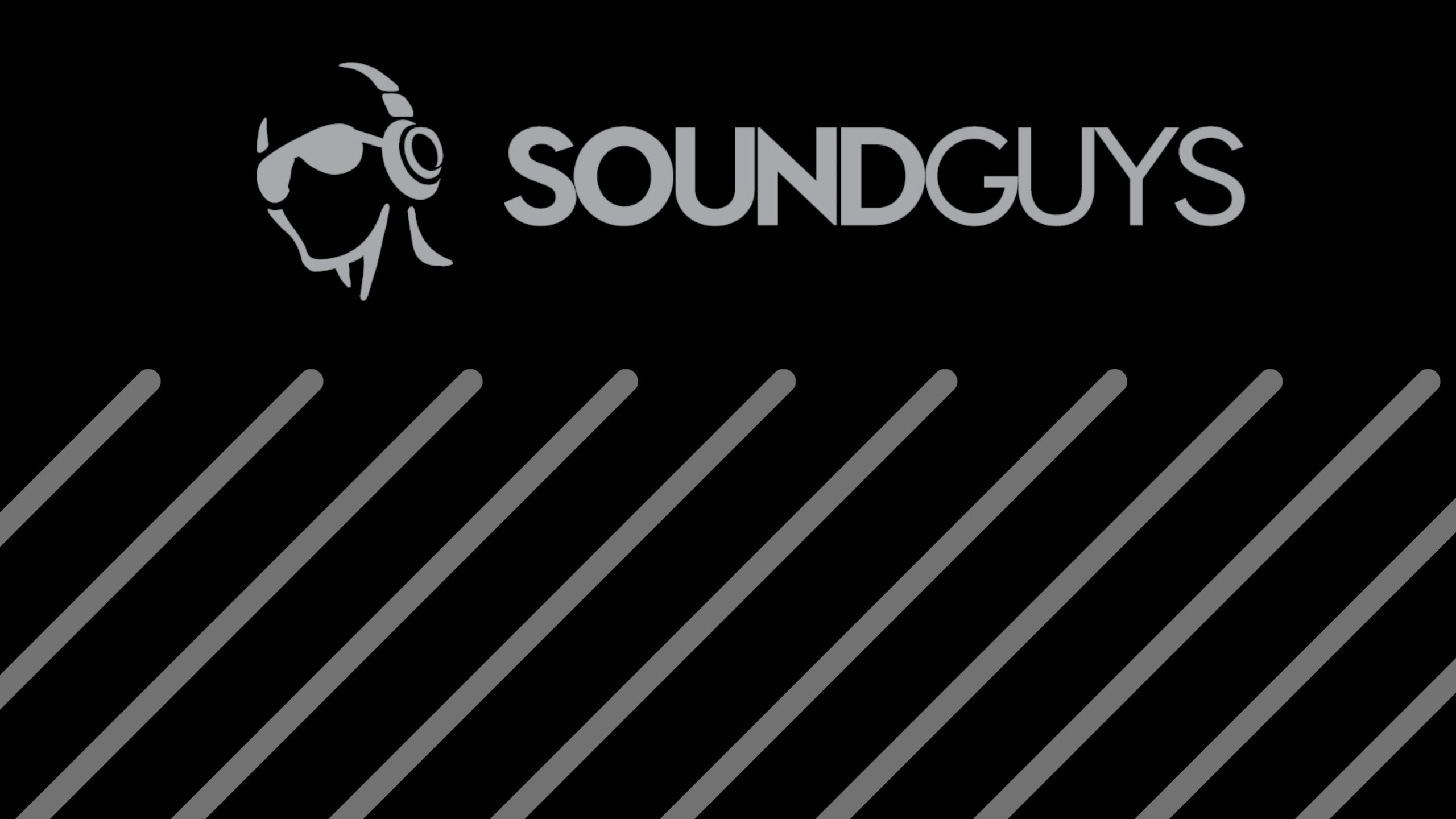 CES is when we tech-savvy consumers geek out and is a fun way to kick-off the new year. While 2020 has proven to be the year of true wireless, we scoured the show floor to find a variety of excellent products worth watching out for as we roll through the year. Here are the best audio products of CES 2020 as voted by our editorial team.
CES 2020 Top Picks for audio:
Bluetooth LE Audio and LC3 codec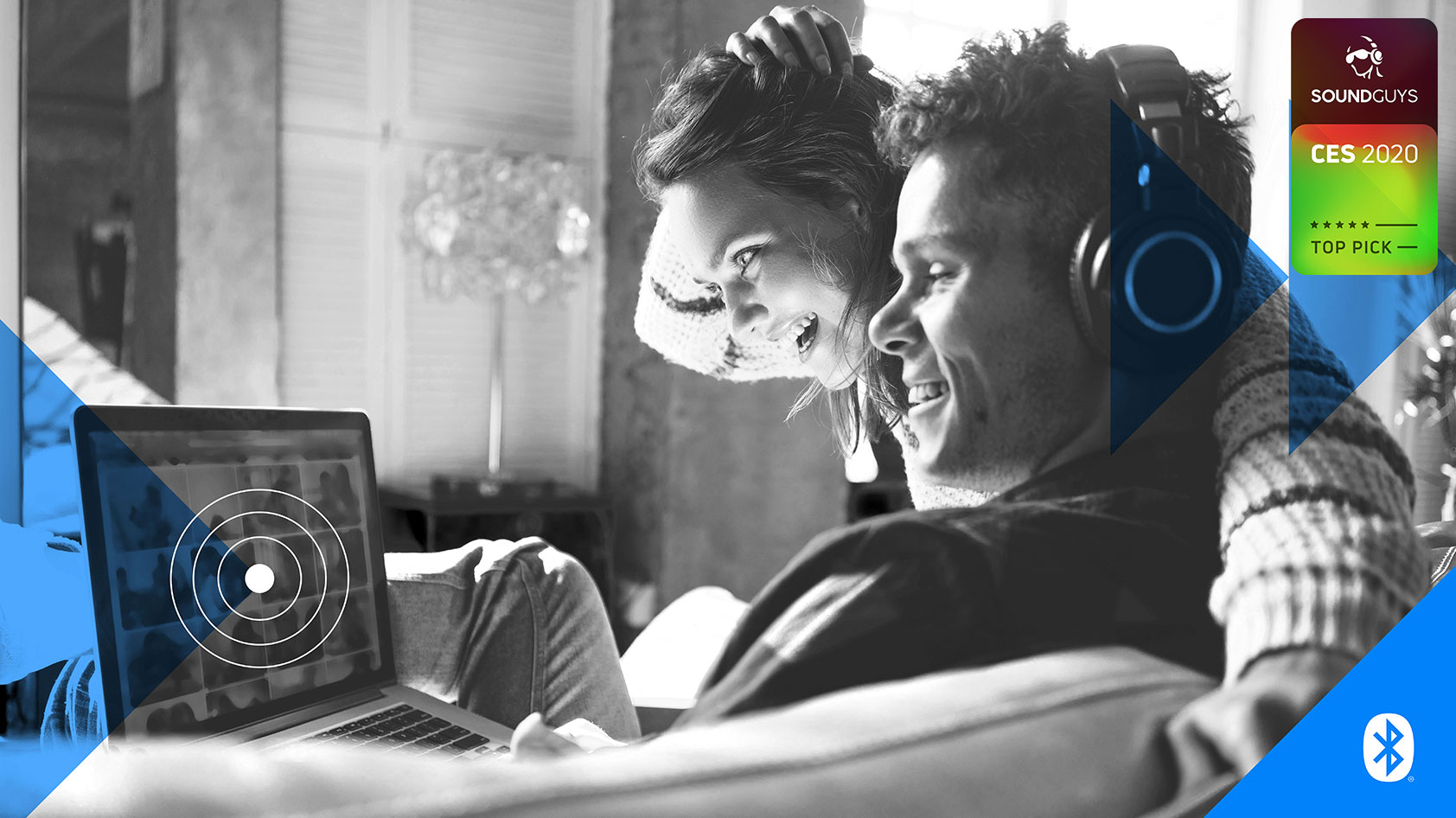 Bluetooth SIG turned our attention away from tangible products and toward abstract audio solutions with LE Audio, which introduces the Low Complexity Communications Codec (LC3). This promises to improve efficiency over the current Bluetooth standard and while introducing new features to benefit the deaf and hard-of-hearing community. LC3 affords a 50% streaming quality improvement over SBC, which is great for consumers with constrained budgets as wireless headsets with aptX or aptX HD support tend to be expensive.
LE Audio will improve more than run-of-the-mill consumer products, though; as Bluetooth hearing aids are now multi-stream compatible. Bluetooth's multi-stream functionality facilitates the streaming of several independent audio transmissions between a source device and receiver. This means hearing aid users will be able to stream music while also remaining aware of their surroundings.
Venues and businesses can also take advantage of LE Audio's broadcast audio feature for audio sharing. This means venues may now stream information to an unlimited number of Bluetooth devices, so long as they're within range. In theory, if you're at the train station, you can subscribe to announcements that only pertain to your departure while filtering out distracting information blasts.
We'll keep you updated on Bluetooth LE Audio and LC3 as specific details are released, which is expected to be in the first half of 2020.
LG SN11RG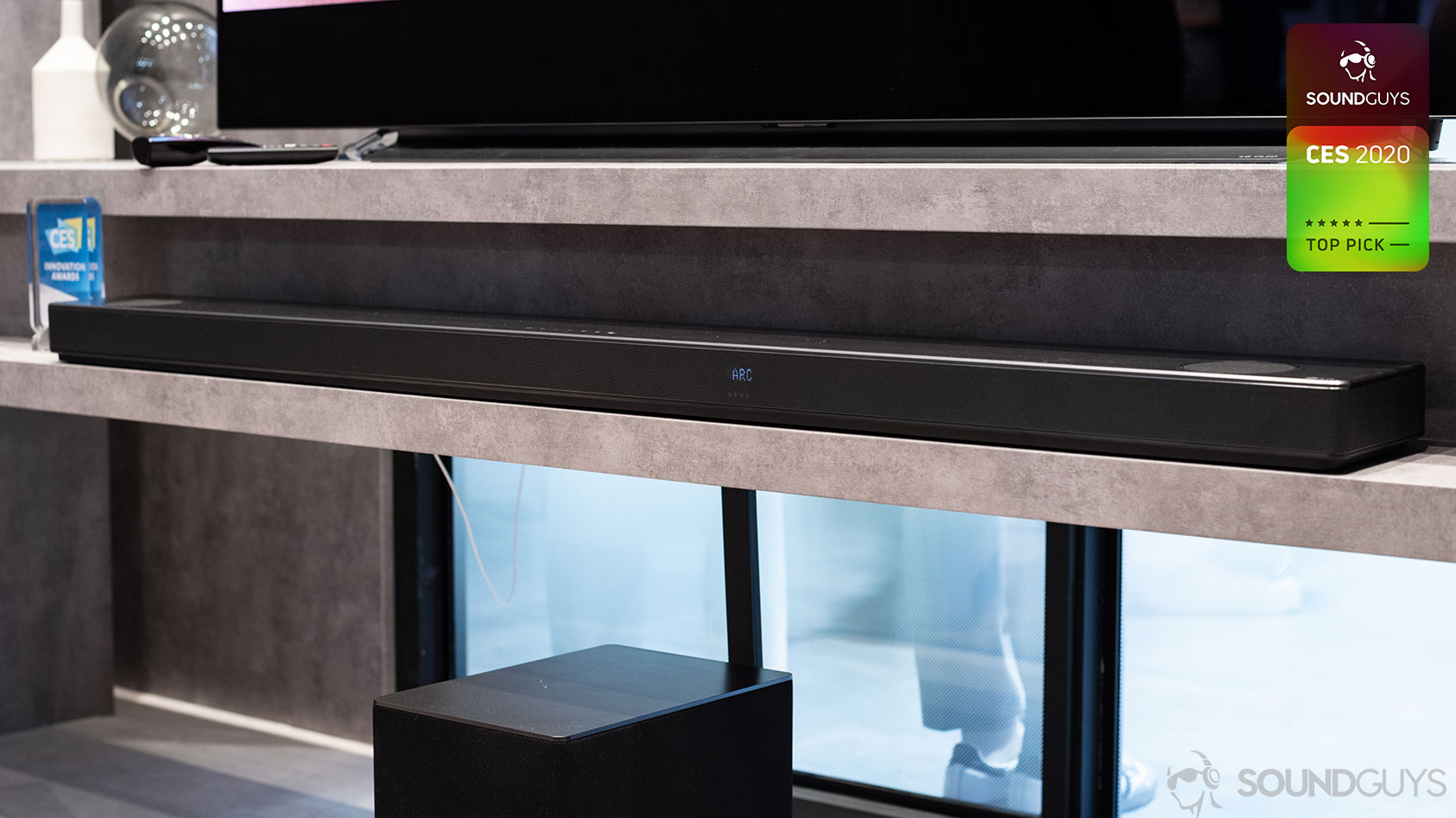 The LG SN11RG marks a modest, but a welcome upgrade in home audio for the consumer, as LG has brought what it dubs "AI room calibration" to the mix for this year's home theater products. Able to calibrate itself to the room it's playing in, the LG SN11RG can then apply some serious DSP to its 7.1.4-channel flagship hardware. The rest of the spec sheet is equally impressive, with HDMI eARC support, Dolby Atmos and DTS:X support, two rear satellite speakers, and Hi-Res Audio certification.
Jabra Elite Active 75t
Jabra took the workout earbuds market by storm with the Jabra Elite 65t and sticks with a similar formula for the Jabra Elite Active 75t. These earbuds feature are even more durable than the Jabra Elite Active 65t by boasting an IP57 rating, as opposed to the previous iteration's IP56 rating. The upgrade gives listeners permission to submerge the earbuds to depths of one meter for up to 30 minutes without damaging them. They lack integrated storage, though, so they're not technically swimming earbuds as Bluetooth can't effectively transmit through water.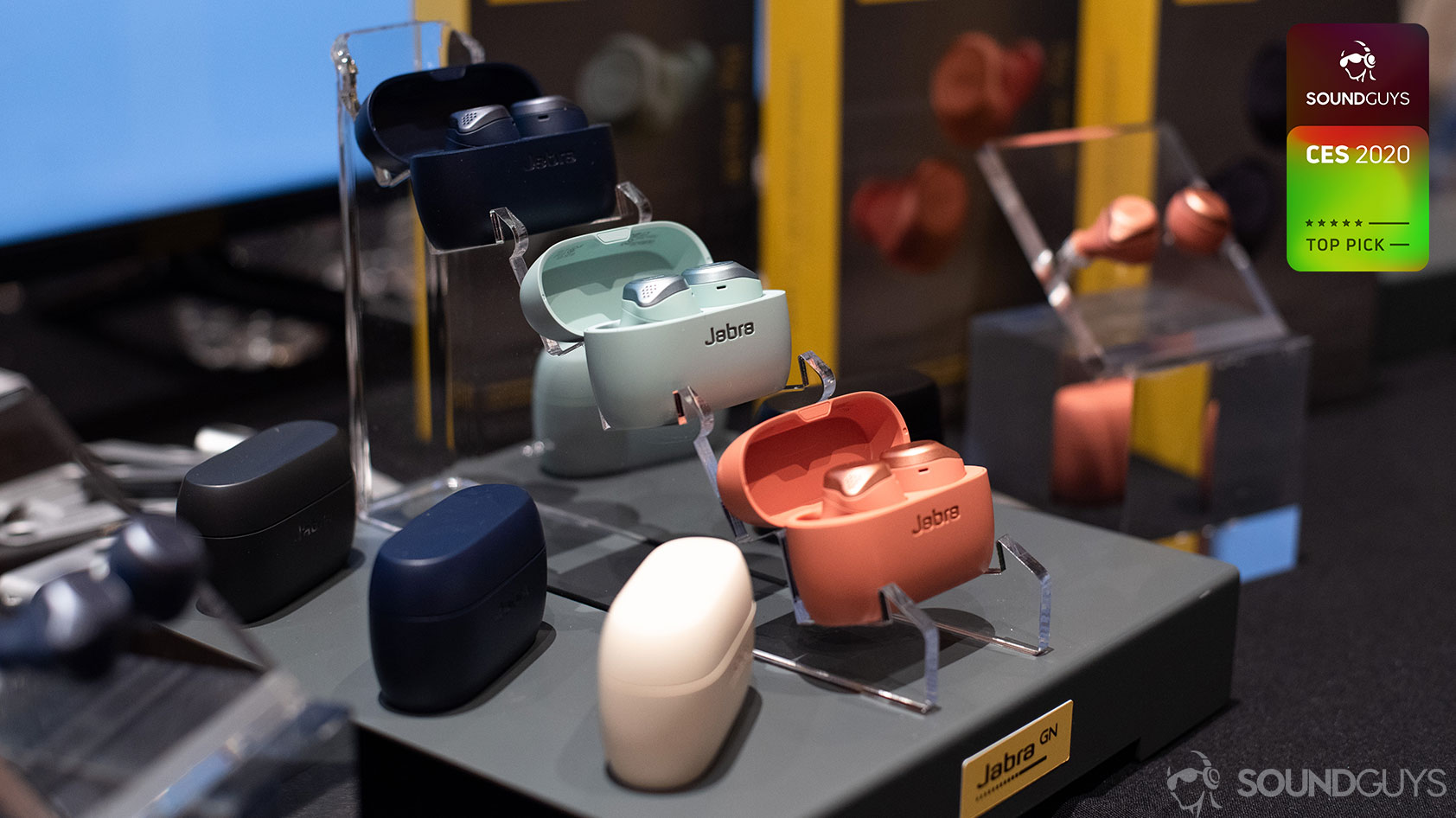 abra's digital signal processing algorithm updates promise improved call quality.
Battery life is rated at 7.5 hours on a single charge, totaling at 28 hours of playtime when accounting for the USB-C charging case capacity. The redesign is more fashionable than before, making them a more attractive option for stylish exercise enthusiasts. The operate via Bluetooth 5.0 firmware and include safety features like HearThrough, allowing you to tune into your surroundings as needed.
The Jabra Elite Active 75t boast the same four-microphone array that we loved in the Elite 65t true wireless earbuds but with a twist: Jabra's digital signal processing algorithm updates promise improved call quality, something we'll test during the full review. The earbuds are available now for $179 and come in three colorways: navy, copper black, and titanium black.
Kohler Moxie Voice smart showerhead speaker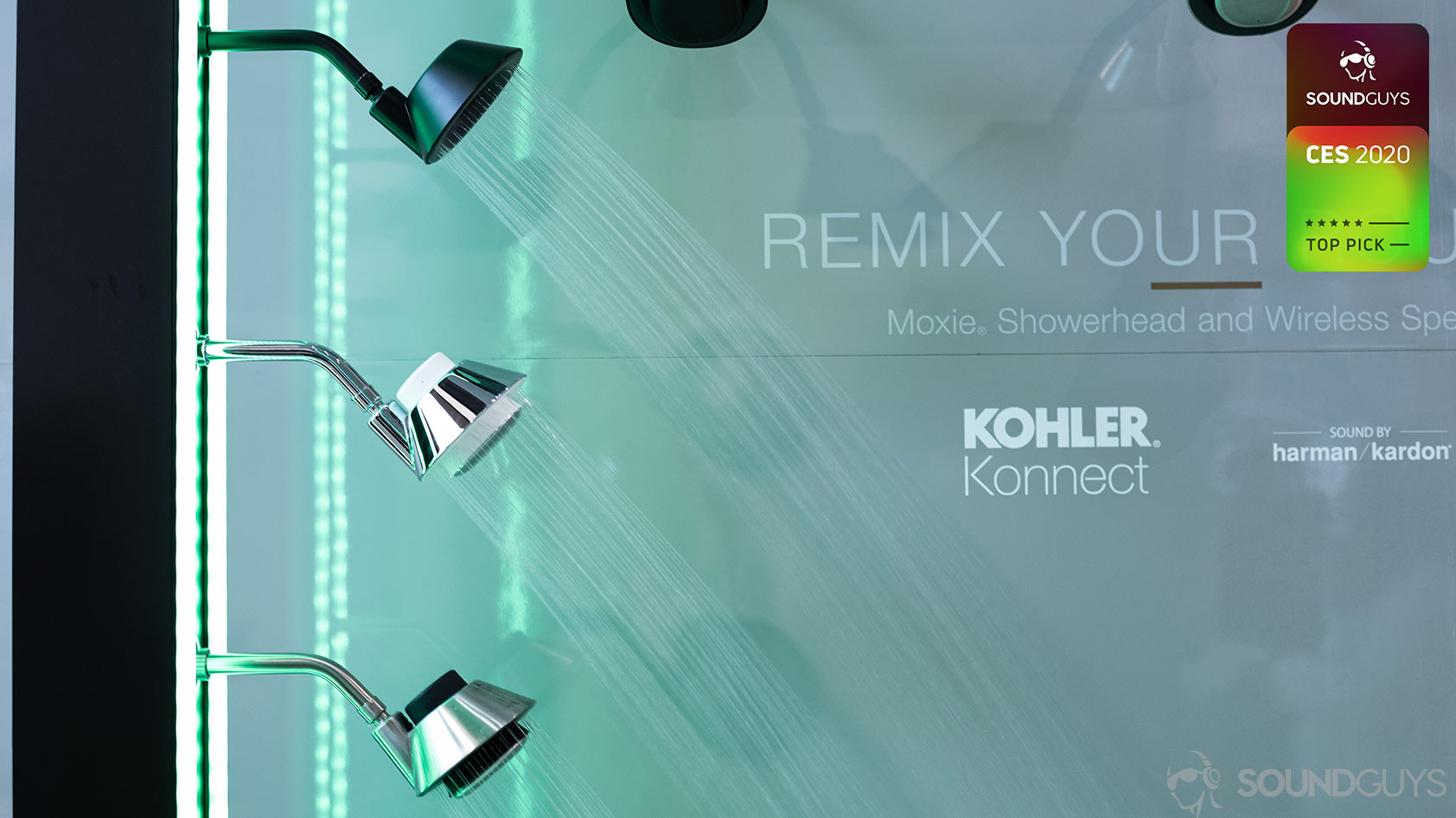 Kohler and Harman Kardon partnered for this unconventional smart speaker setup. The donut showerhead releases a steady ring of water while the cutout fits the magnetically secured Alexa-integrated smart speaker. Shower singers can take their vocals to the beach, because the speaker is removable and features a seven-hour battery life. The speaker is IP67-rated, meaning it can resist both dust and water; in fact, you can completely submerge it to depths of one meter for 30 minutes.
Alexa integration makes it easy to control music playback with your voice, rather than fumbling around for your phone or pressing soapy hands against a conventional waterproof speaker. The setup is also available without Alexa as a standard Bluetooth speaker and retails for $99 without the showerhead. The smart speaker and showerhead combination is set to release sometime this year for $229 as a bundle or $159 for the standalone smart speaker.
Spotlight awards
Not all showcased products were debuted at CES 2020, but even those that have been available for a few months or just didn't have the extra oomph to stand out from the crowd deserve a bit of love. That's where our Spotlight awards come in, so noteworthy products are highlighted even if they're not as flashy or ground-breaking as their award-winning counterparts.
Shure Aonic 50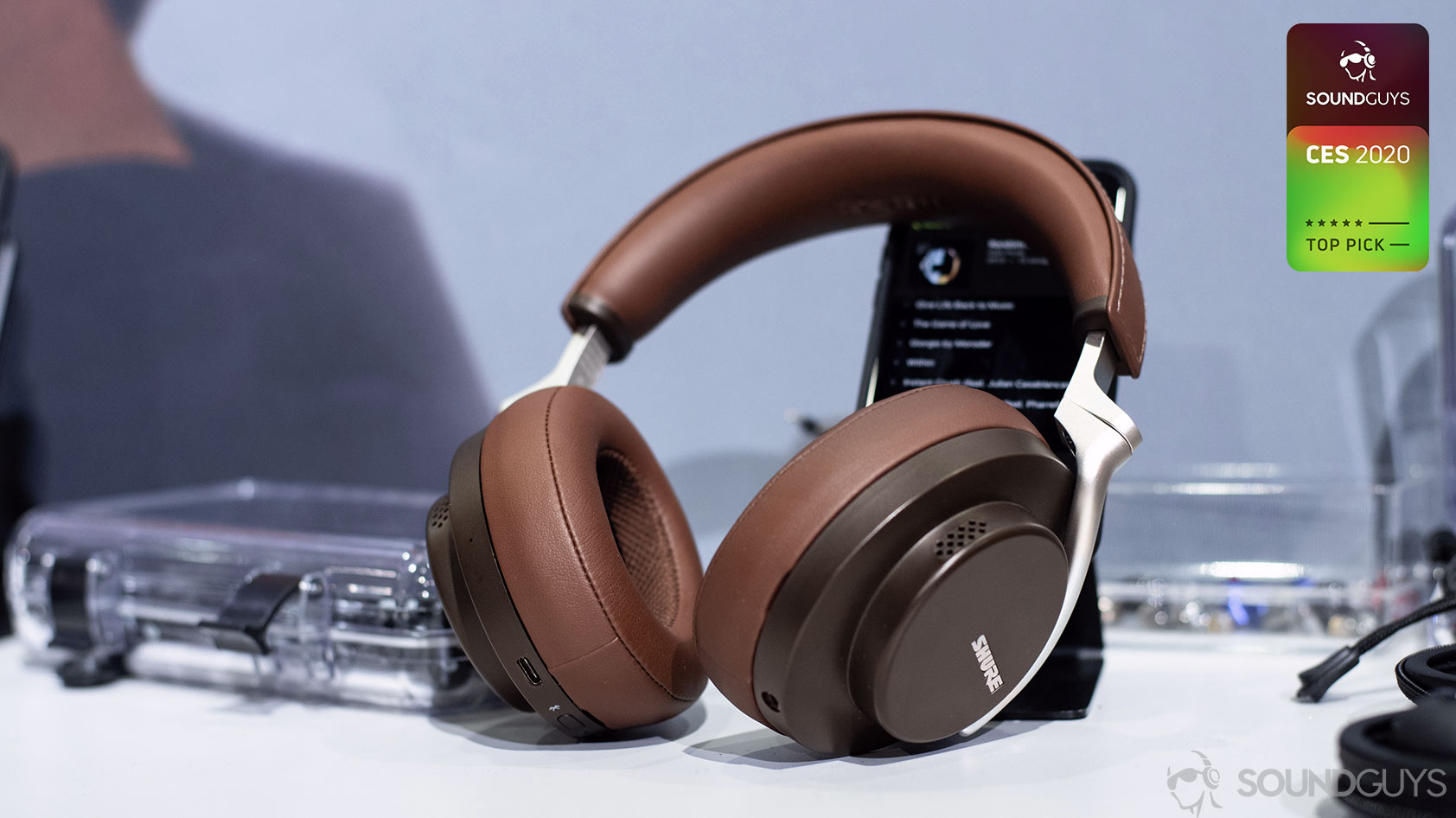 The Shure Aonic 50 are the company's first wireless over-ear headphones. These noise-canceling cans have a 20-hour battery life with ANC on, and effectively filter out ambient noise, at least on they made the CES show floor sound quiet. The Aonic 50 are set to launch this spring for $399.
Puro Sound PuroPro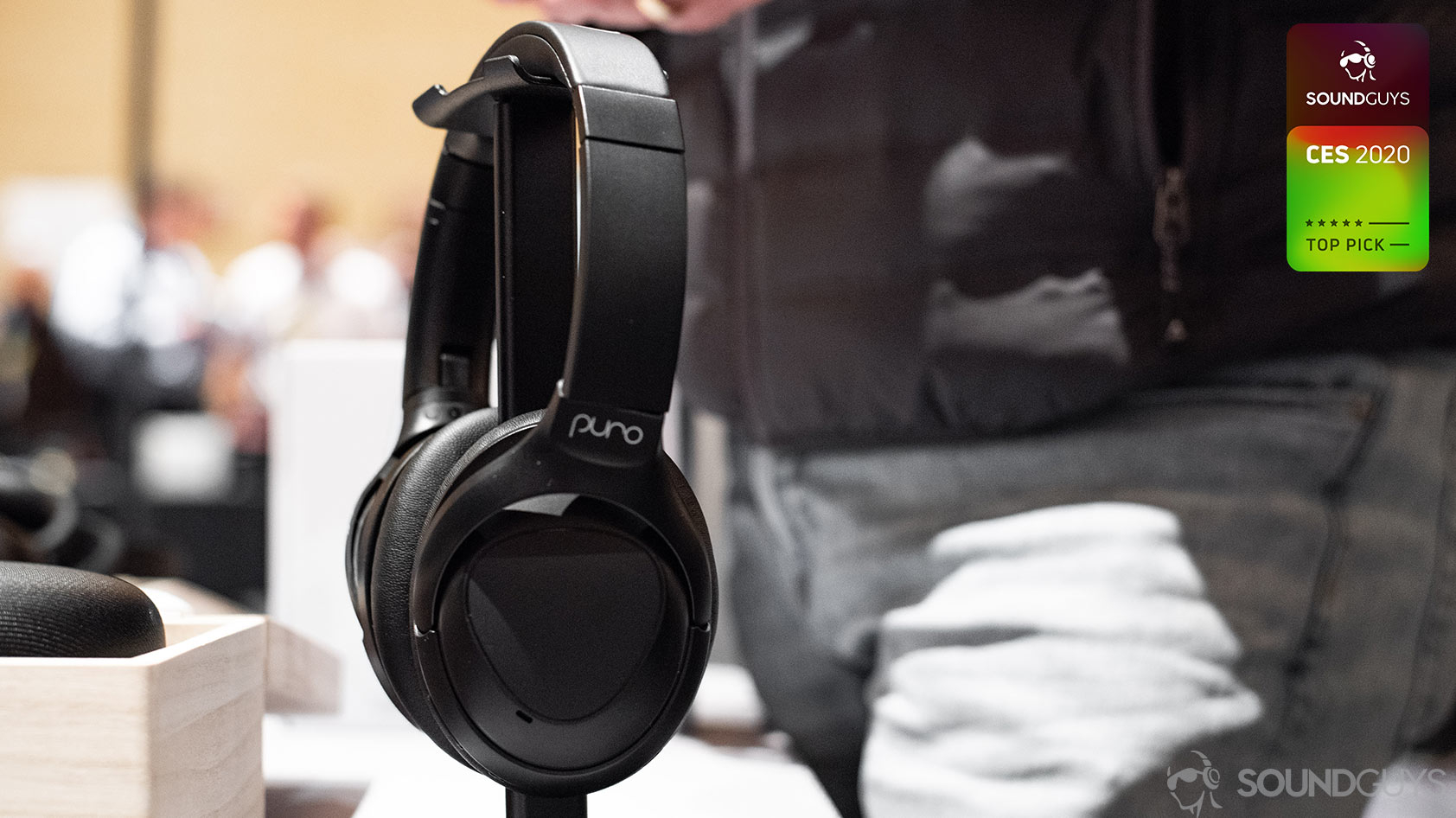 PuroPro ANC volume limited Bluetooth headphones for adults.
Puro Sound is a far cry from a household name but it manages to focus on an area that many of us forget: hearing health for kids. The company took a more mature approach this year with the Puro Sound PuroPro headphones marketed toward an adult demographic. These all-black over-ears limit loudness to 85dB, but this can be adjusted to 95dB for listeners who only intend to blast sound for short periods of time.
JBL Live 300 TWS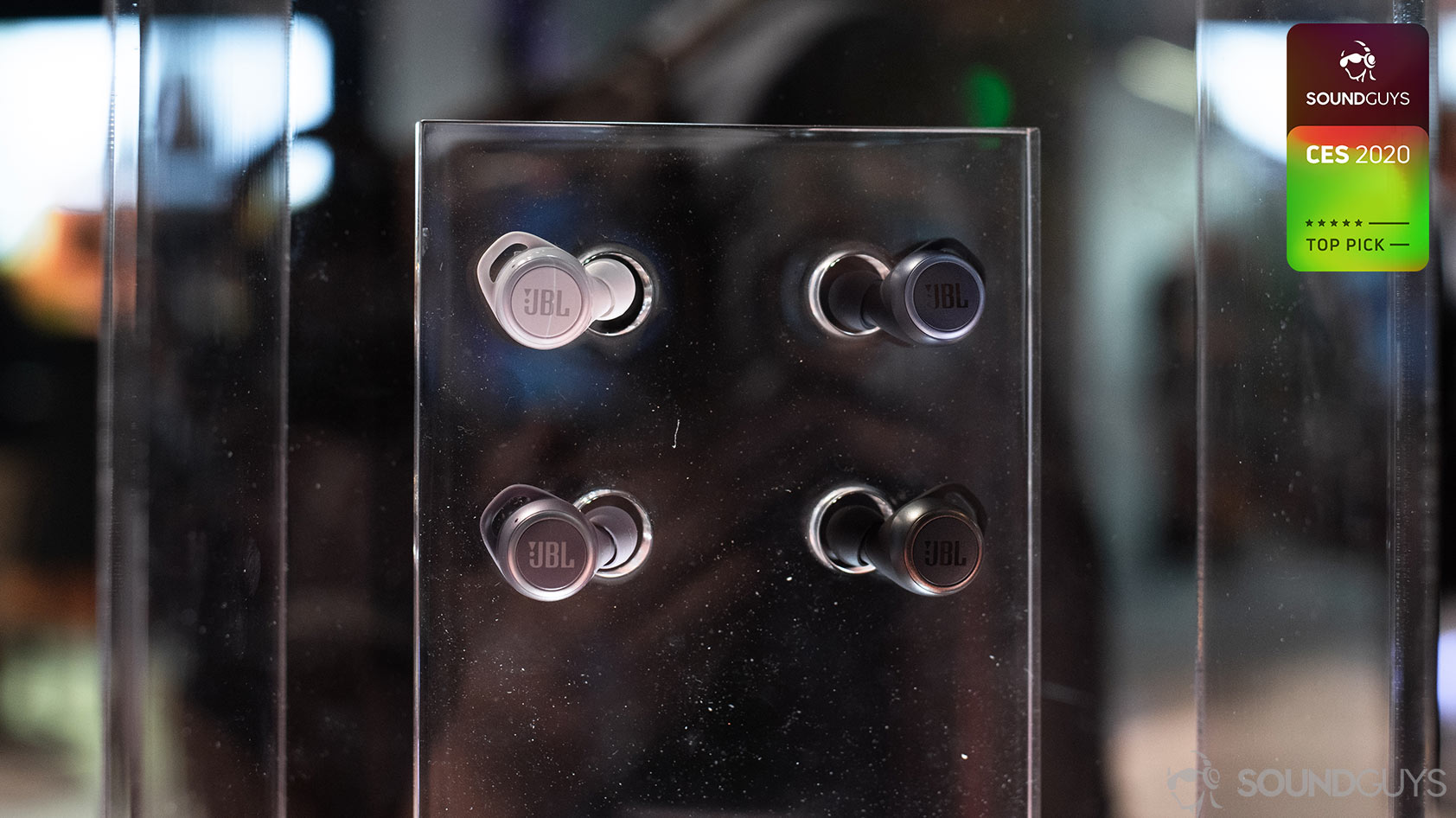 The JBL Live 300 TWS earphones are lightweight, compact, and boast safety features like Ambient Aware and TalkThru. One of our favorite features of the IPX5 earbuds has more to do with the "find my buds" feature in the JBL app. This is something we're seeing more frequently in true wireless earbuds like the Apple AirPods Pro and we hope to see it standardized as the tech advances.
Users can access Google Assistant or Amazon Alexa with ease and take advantage of other software features like EQ adjustments and control remapping. Battery life is listed at six hours with an additional 14 hours provided from the USB-C case. As far as true wireless earbds go, these are a great all-rounder.
That's a wrap for this year's CES 2020 roundup, but keep an eye out for our upcoming features both here and on SoundGuys.