All products featured are independently chosen by us. However, SoundGuys may receive a commission on orders placed through its retail links. See our ethics statement.
How to check what Bluetooth codec your wireless headset supports
Checking your headphones Bluetooth codec support can be pretty tricky depending on the device, but it's important for getting the best sound.
Syncing up your Bluetooth headphones to a smartphone or computer might seem simple, but there's more behind the scenes. Bluetooth codecs are something you may not consider, but they're important. Choosing the wrong one could mean poor-quality audio or laggy playback. Picking the right codec depends on what you're listening to, and from which devices.
Editor's note: this article was updated on October 21, 2022, to include new information about codecs on macOS Monterey and the discontinuation of Bluetooth Explorer, and to add a frequently asked questions section.
What are Bluetooth codecs, and why do they matter?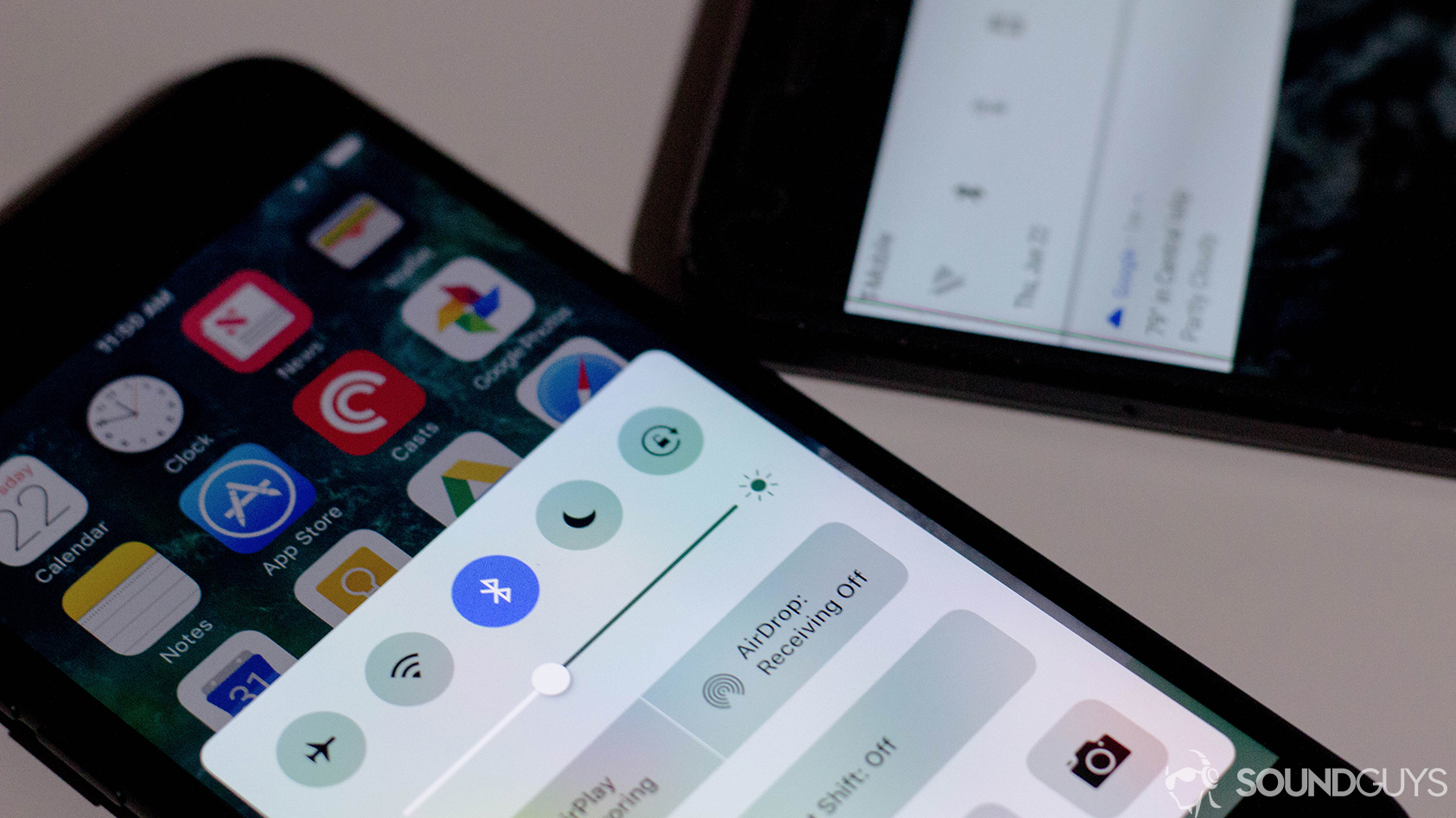 Whether you're on Android, iOS, or any other operating system getting to Bluetooth settings is fairly simple.
Simply put, Bluetooth codecs are what your device uses to transmit audio to your headphones. The codec encodes sound data and sends it over the frequencies in which Bluetooth operates and decodes it upon arrival. It's more complicated than that, but that's the broad stroke—for a more in-depth look, consult our guide to understanding Bluetooth codecs.
Bluetooth codecs matter because they determine how good audio will sound and how reliable the connection between the playback device and your headphones will be. The reasons behind this are complex, but overall, Bluetooth makes a tradeoff between the amount of data that a device can cram into its signal space and the reliability of the connection. The more data you try and pack in, the less stable the connection becomes. Some headphone apps let you choose to prioritize connection stability over audio quality and vice versa.
As a result, different companies have released different codecs geared towards packing as much audio information into as little data as possible, hopefully to one day equal CD-quality audio while maintaining a solid connection. These continue to be refined as the Bluetooth standard itself is improved. However, none are currently equal to a wired connection or CD-quality sound.
How do you know which Bluetooth codecs your devices and headphones support?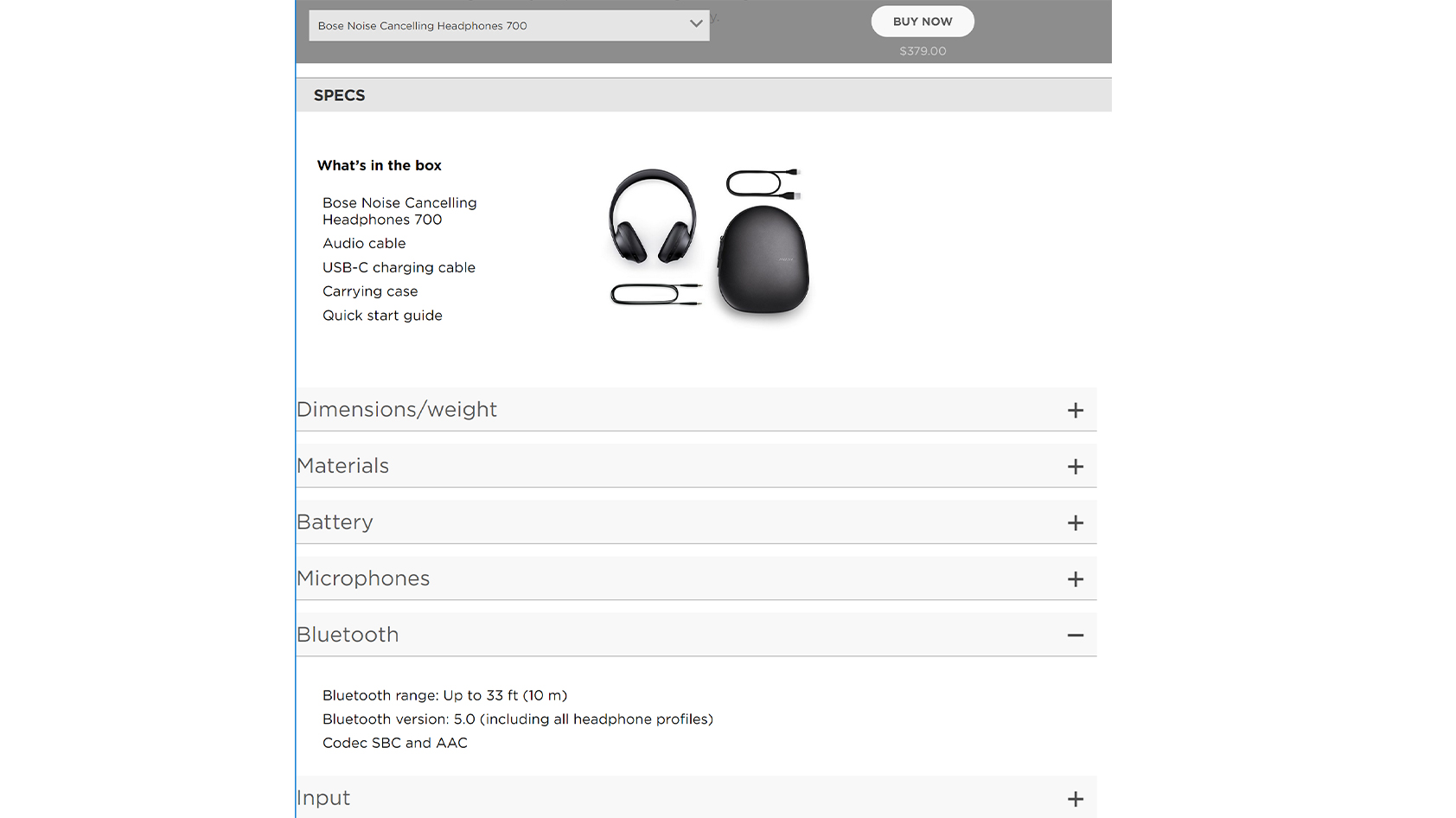 You can often find which Bluetooth codecs a pair of headphones supports on the manufacturer's website.
Before you buy headphones willy-nilly, take a moment to learn which codecs your prospective headset supports. That involves checking the manual, specs pages, packaging, and other paperwork offered on manufacturers' websites or going in-person and looking at the box. We'll summarize what the terms mean later in this article, and you can always reference our guide again to check if the Bluetooth codecs supported by the headphones you wish to purchase are worth it.
However, if you already own a pair of headphones you like, but can't find the box or manual, or that information isn't available for a pair of headphones you want to buy, you can still find the answers you seek pretty easily. The process for checking the Bluetooth codec currently being used varies between devices, operating systems, and even software versions. Generally, here's how you can do so on your phone or computer.
How to check Bluetooth codec support on Android
Generally speaking, aptX and even SBC provide more consistent streaming to Android devices than AAC.
To check which Bluetooth codec your Android phone is using, you must first enable developer options, if you haven't already done so:
Open the Settings app.
Tap "About Phone."
Tap the Build Number seven times in a row.
Next, make sure that your Bluetooth headphones are synced to your phone and check the Bluetooth codec currently in use:
Open the Settings app.
Tap "System."
Choose "Developer options."
Tap "Bluetooth audio codec."
You can also change the currently used Bluetooth codec here, and we'll cover why you may want to do that in the next section.
How to check Bluetooth codec support on iOS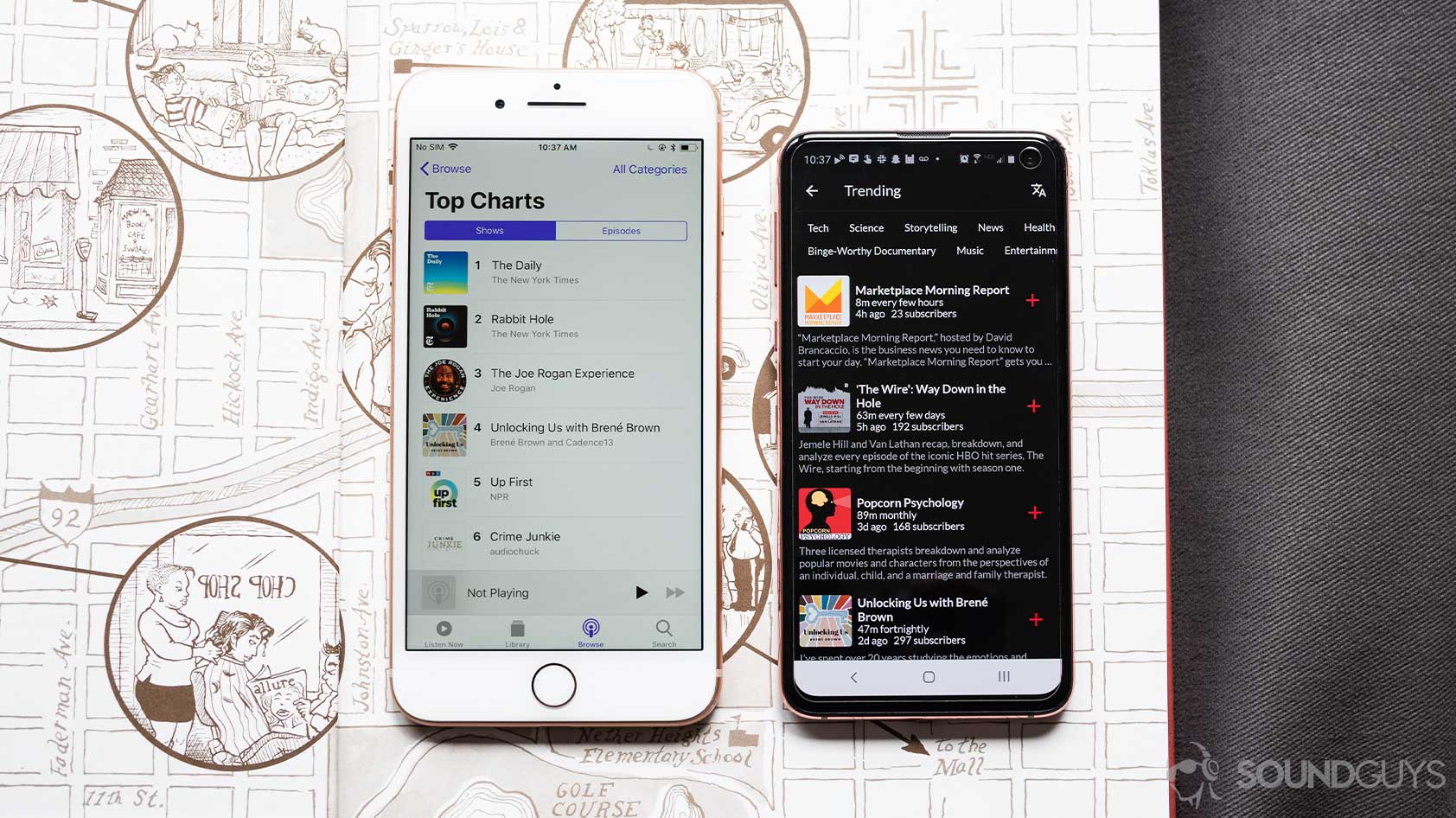 iPhones only support the AAC and SBC Bluetooth codecs.
Checking the currently used Bluetooth codec on an iPhone or iPad requires that you have a Mac available, too, and is more complicated. Apple devices use SBC or AAC. To double-check that, first, ensure that everything is synced up properly, then:
Connect your iOS device to your Mac and mark it as a trusted device if asked.
Open Console.app on your Mac.
Select your iOS device from the list of available devices in the left-hand sidebar.
Type in "Bluetooth" in the top-right search bar.
Press Enter and choose "Subsystem" from the drop-down menu that appears.
Play some audio on your iOS device and make sure it's coming through the paired Bluetooth headphones.
Turn off the Bluetooth on your iOS device, then back on again.
Once the Bluetooth headphones and iOS device reconnect, you'll see a message reading "Codec: AAC-LC" or similar.
Unlike on Android, you can't change Bluetooth codecs on an iPhone or iPad. Apple's own headphones and earbuds, such as the AirPods, only support AAC and SBC. We'll cover why that's bad news for anyone not immersed in the Apple ecosystem a bit later, but if you're in the ecosystem AAC is tailor-made to your needs anyway.
How to check Bluetooth codec support on Windows 10
PCs don't clarify which codec your headset and device are using.
Windows 10 does not offer an easy, standard method to check which Bluetooth codec is currently in use. You have to download third-party software, such as Bluetooth Tweaker, and follow the instructions to see which codec your Bluetooth headphones and Windows are using.
How to check Bluetooth codec support on macOS Monterey
Checking what codec you're using on macOS Monterey is more difficult than before, but it can still be done.
Open the Console app in the Utilities folder.
In the search bar, look up "codec."
Press the Start button in the top bar.
Connect the Bluetooth device to your computer.
Look for a message in the logs that mentions codec type, and it should specify which one is in use. The message should look something like this:
bluetoothd A2DP configured at 44.1 KHz. Codec: AAC-LC, VBR max: 244 kbps. 1 frames * (12+709) bytes = 721 per RTP (max=879) every 23.22 ms
How to check Bluetooth codec support on macOS (Big Sur and earlier)
In older version of macOS, it was easier to see which Bluetooth codec you are currently using. First, ensure that your Bluetooth headphones are properly synced with your Mac. Before you can check the current Bluetooth codec status, you must also make sure the Bluetooth icon is visible in your menu bar:
Open System Preferences.
Click on "Bluetooth."
Click on "Show Bluetooth in menu bar."
After that, you can check the Bluetooth codec currently in use:
Start playing some audio on your Mac.
Press and hold the Option key.
While holding the Option key, click on the Bluetooth icon in the top menu bar.
Hover your mouse cursor over the name of the Bluetooth headphones you're currently using in the menu that appears.
Another menu will pop up, and "Active Codec:" should be shown in gray.
You can't change the Bluetooth codec in use here because that requires another tool, and we'll cover that a bit later.
Which Bluetooth codecs should you use?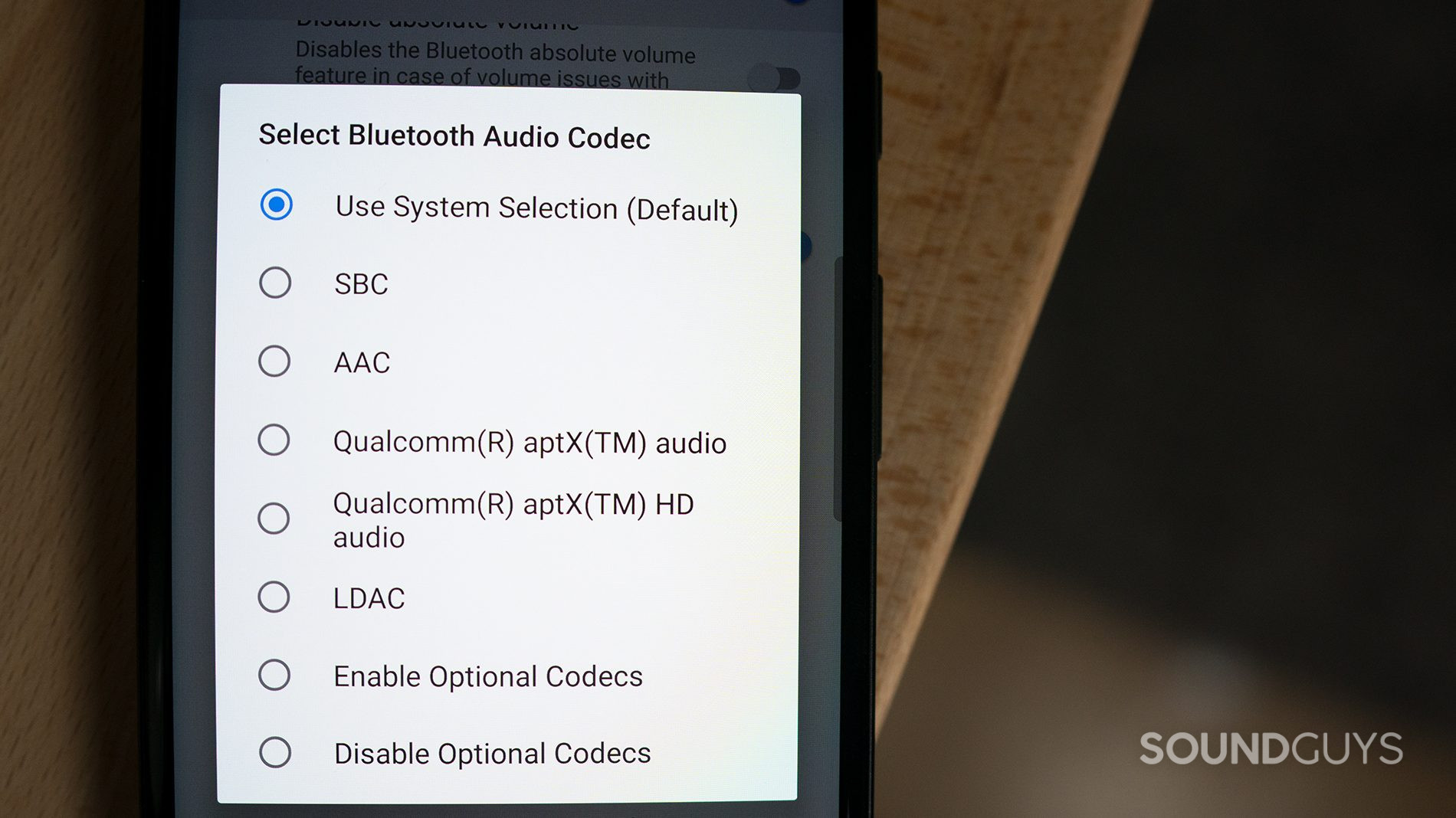 Not all Android devices treat AAC the same way.
In short, which Bluetooth codec to use depends on what you are listening to. Generally, playing video games or watching movies is best with as low latency as you can get. That means the least amount of audio-visual delay between when something happens in a game or movie, and when it makes it to your ears. This is not instantaneous because it takes time to encode and decode all that data—it's partly why wireless gaming headsets use USB dongles instead of Bluetooth most of the time.
At SoundGuys, we usually recommend aptX, aptX LL, aptX HD, and aptX Adaptive Bluetooth codecs. In fact, aptX LL supports latencies as low as 40 milliseconds and faster. It helps that these Bluetooth codecs have the best quality Bluetooth audio currently available, too. However, they are not as widely adopted, and your headphones or playback device may not support them.
SBC will get the job done just fine if you're staring down the barrel of an AAC connection on Android.
If that's the case, opting for SBC is often the next best choice because it is available across Bluetooth-enabled devices. It doesn't deliver the highest quality audio, but if that means the difference between getting sniped by a competitor or winning the game, you'll have to make the tradeoff. If you game or watch movies using a Mac or iPhone, AAC presents a good choice for both latency and audio quality reasons but only for these devices. On Android, its performance is notoriously unreliable. Android, in general, also suffers from other Bluetooth latency issues. A recent update to Windows brought AAC support, but as we haven't tested it, we can't vouch for its performance.
Audio quality is a hairier question. As we've covered before, no Bluetooth codec currently available favorably compares to a wired connection or CD-quality audio. Whether you notice it depends on your hearing, the environment in which you're listening, and the type of music you're hoping to enjoy.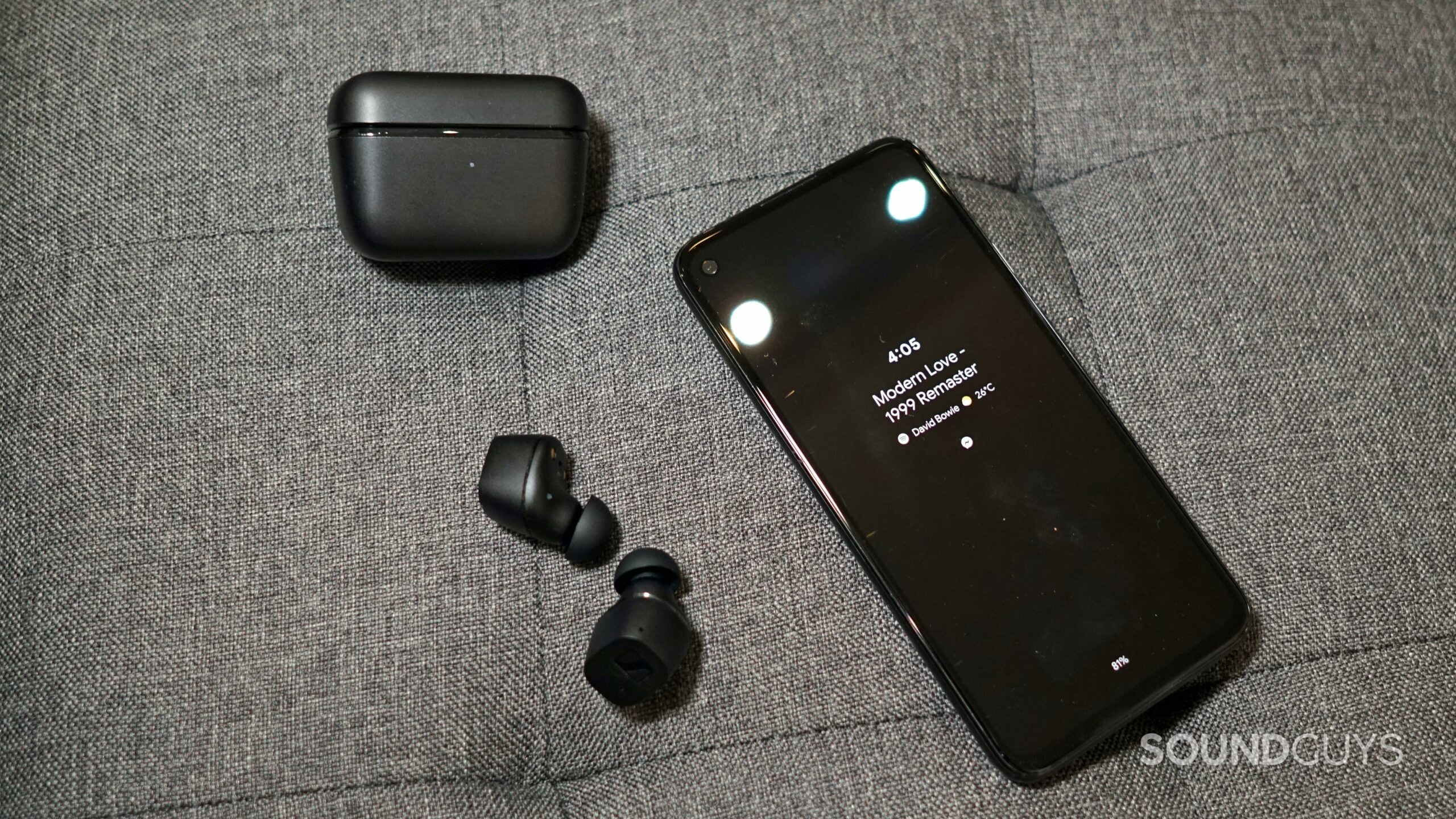 Lots of earbuds these days just use AAC and SBC, but if you look around a bit you can find something with more
In general, aptX, aptX LL, aptX HD, and aptX Adaptive provide the best quality of all the Bluetooth codecs found on the market today. Unfortunately, they may not be available across devices and software. LDAC is the next step down, and it's even less common than aptX. Use 660kbps mode for optimum results. AAC delivers consistently decent audio quality only on Apple devices. Android phones from different manufacturers vary wildly in their performance with the codec. SBC doesn't offer quality audio as good as the other options and you should avoid it, unless you use certain Android phones and the only other option is AAC.
Another thing to note is connection reliability. The fundamental problem with LDAC 990kbps mode (which is only available deep in the developer options of most devices, anyway) is that it tries to jam-pack too much data into the signal. As a result, you may experience breakups at distances as short as the one from your headphones to your smartphone in a pants pocket. However, the other codecs mentioned here are stable enough to withstand your daily commute or a walk around a desk with ease.
So, how do you change the Bluetooth codec currently in use?
How do you change between Bluetooth codecs?
How do you change Bluetooth codecs on Android?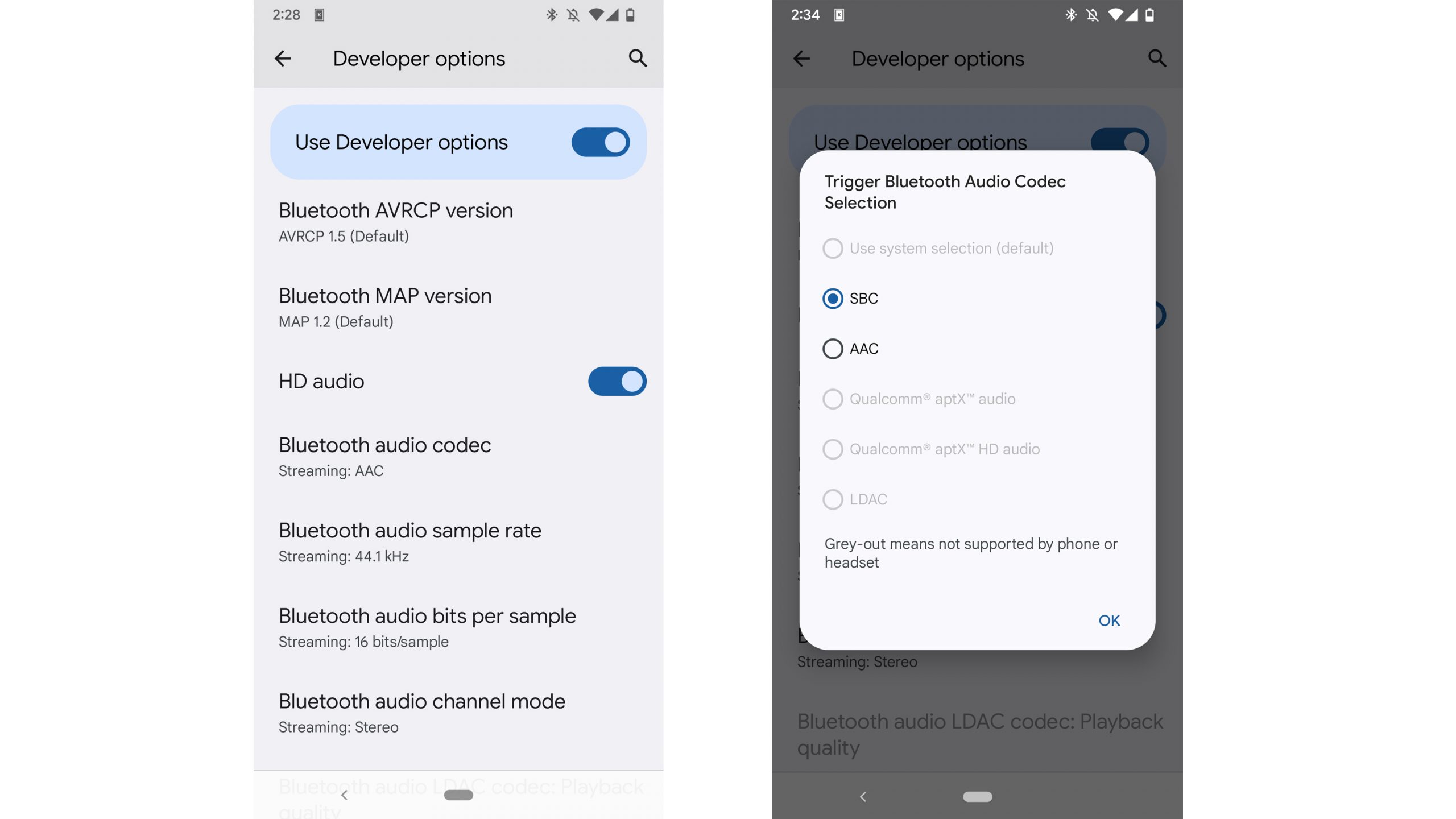 Android phones offer an easy way to check which Bluetooth codec is in use and change between them.
Follow the same instructions from above to check which Bluetooth codec your Android phone currently uses and ensure that developer options are enabled. Changing the active codec is relatively simple after that. First, make sure that you've synced your Bluetooth headphones to your phone, and then:
Open the Settings app.
Tap "System."
Select "Developer options."
Select "Bluetooth audio codec."
Tap the Bluetooth codec you wish to use, or tap "Ok" to exit without making changes (unavailable ones will be grayed out).
How do you change Bluetooth codecs on an iPhone?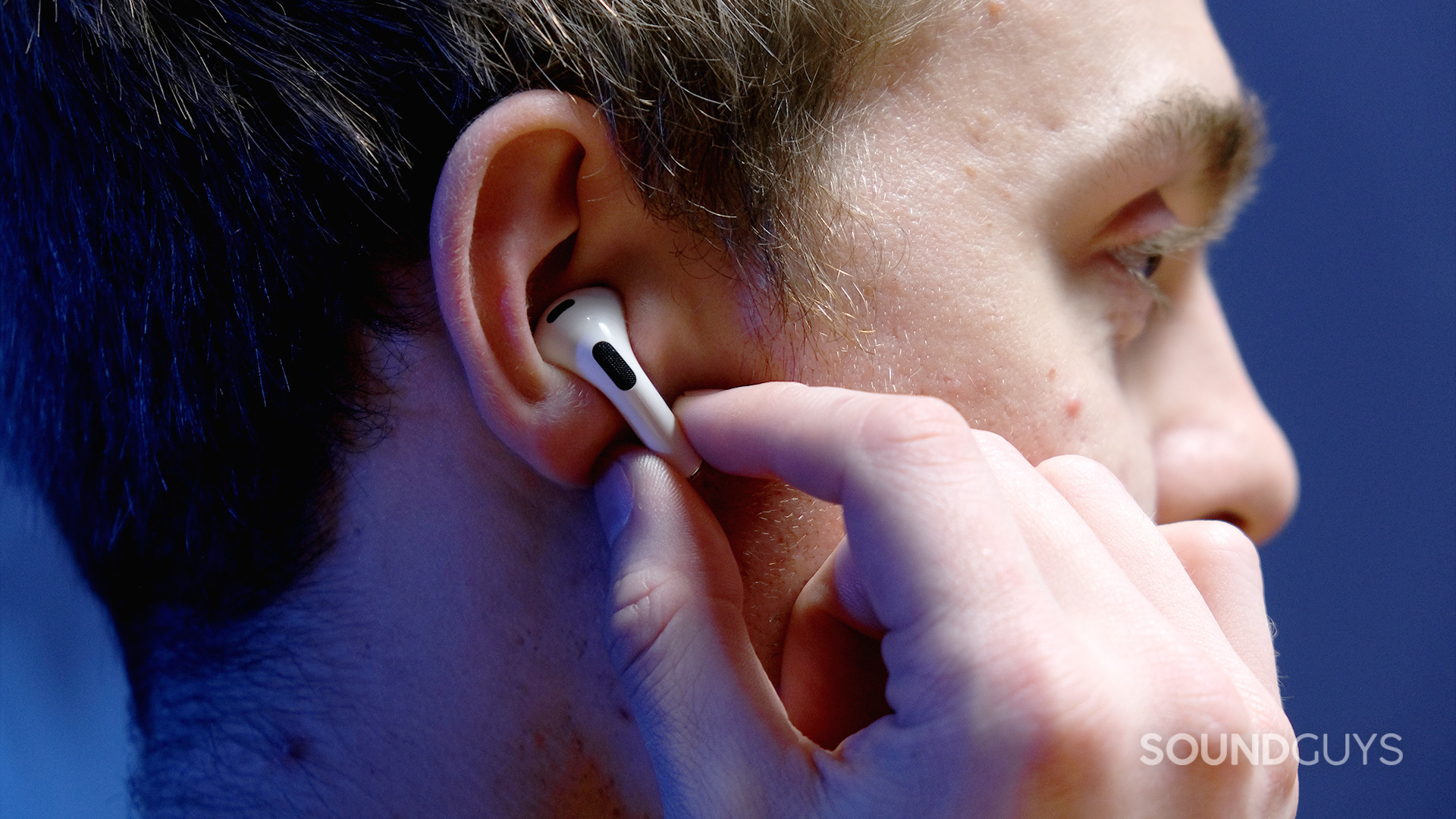 If you use something like the Apple AirPods (3rd generation) with an iPhone, the phone will default to AAC.
Apple's headphones or earbuds only support the AAC and SBC Bluetooth codecs. Apple's implementation of the AAC standard is acceptable for both latency and audio quality purposes on iOS. If you're using third-party headphones, the manufacturer needs to offer an iOS app that lets you change the Bluetooth codec. Check their website and the manual that came with your headphones to be sure.
How do you change Bluetooth codecs on Windows 10?
Much like checking to see which of them is in use, Windows 10 does not offer an easy, standard method to change between Bluetooth codecs, either. You must download third-party software, such as Bluetooth Tweaker, and follow their instructions. However, if Windows 10 detects that your Bluetooth headphones support aptX, it should notify you it switched to that codec automatically.
How do you change Bluetooth codecs on macOS?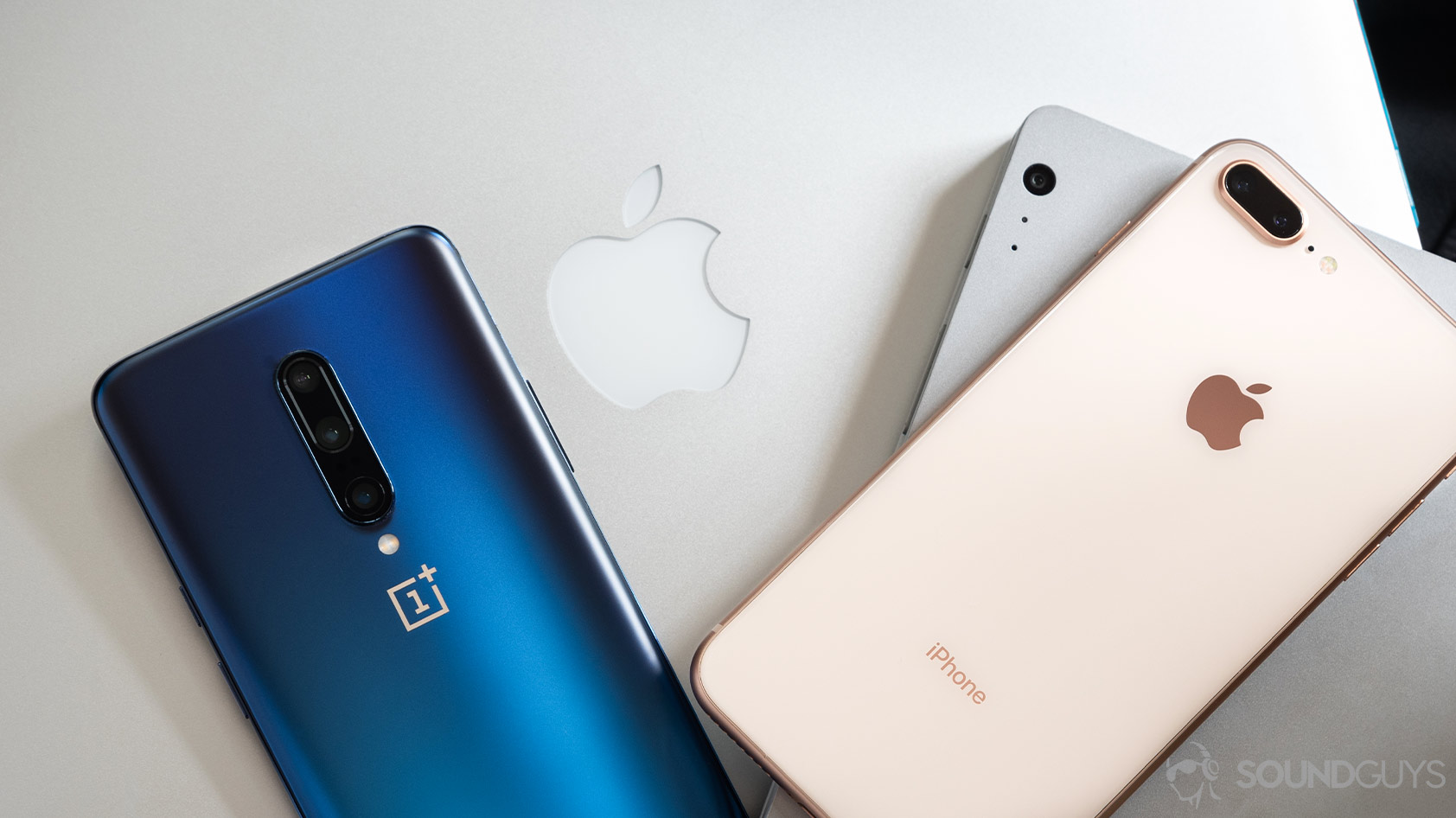 Every modern wireless device will support Bluetooth in some capacity, even if it's relatively outdated (e.g., Bluetooth 4.1).
It used to be the case that you could download the Bluetooth Explorer app from the Xcode Additional Tools to be able to change Bluetooth codecs on macOS. This is no longer the case as of 2020, and you can't even change codecs if you already downloaded Bluetooth Explorer before it was made unavailable.
Frequently asked questions
Which codecs you can connect with when using Bluetooth multipoint depends on the device. For example, the Sony WH-1000XM4 only supports multipoint over the SBC or AAC codecs, and you can't use LDAC and multipoint, and this seems to be true for a number of devices that support the LDAC codec as well. To be sure that the headphones you have or want to purchase support multipoint over certain codecs, you will have to check the manual or search online for the answer for that specific device, as there is no set standard for this.