All products featured are independently chosen by us. However, SoundGuys may receive a commission on orders placed through its retail links. See our ethics statement.
Best wireless headphones for TV
Headphones + TV.
9
Check price
Positives
Great sound
Battery life</br>Comfort
Negatives
Sound leakage
Price
The Bottom Line.
This is the cream of the crop when it comes to home theater headphones. However, slight sound leakage may make this a tough sell for couples.
Check price
Positives
Battery
150 connection range
Charging base station
Negatives
Leather ear pads could get hot
The Bottom Line.
With a 150-foot connection range, you could be cooking down the hall from your TV and never miss a beat wearing the Sony RF995RK. The charging stand and 20 hour battery life means you shouldn't ever have to worry about running out of juice too.
SteelSeries Arctis Pro Wireless
Check price
Positives
Can double up as a gaming headset
Connection options galore
Comfortable
The Bottom Line.
This is a pretty expensive gaming headset, but if you're staring down the barrel of buying more than one pair of headphones for different options, it may be pretty economical. This is comfortable, sounds good, and can pipe audio from a lot of places all at once.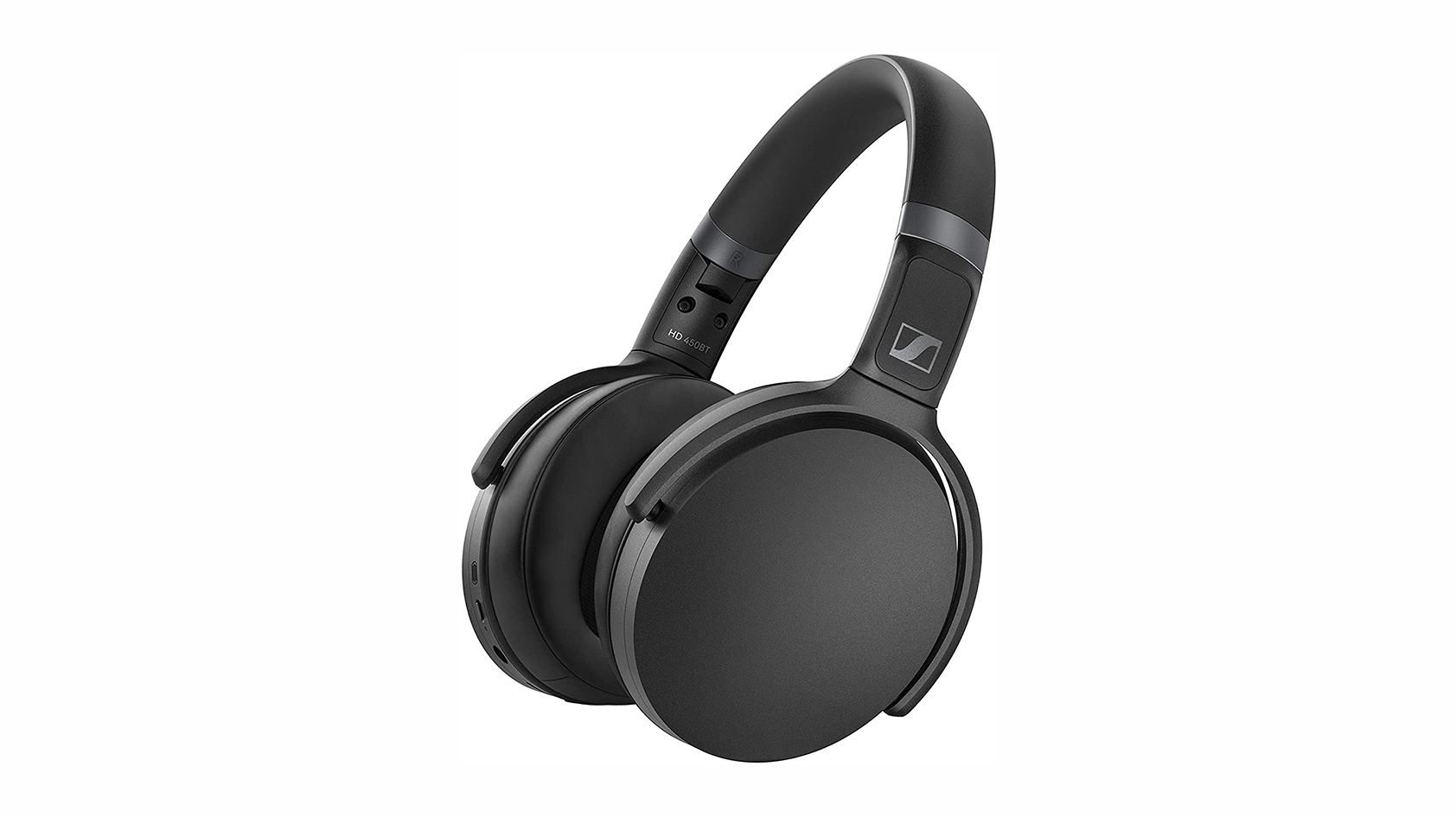 7.5
Check price
Positives
Battery life
Comfort
Sound quality
Negatives
Mic underwhelming
The Bottom Line.
A good mix of comfort and performance, these headphones support the best Bluetooth codecs for latency.
Read full review...
Phillips Wireless TV Headphones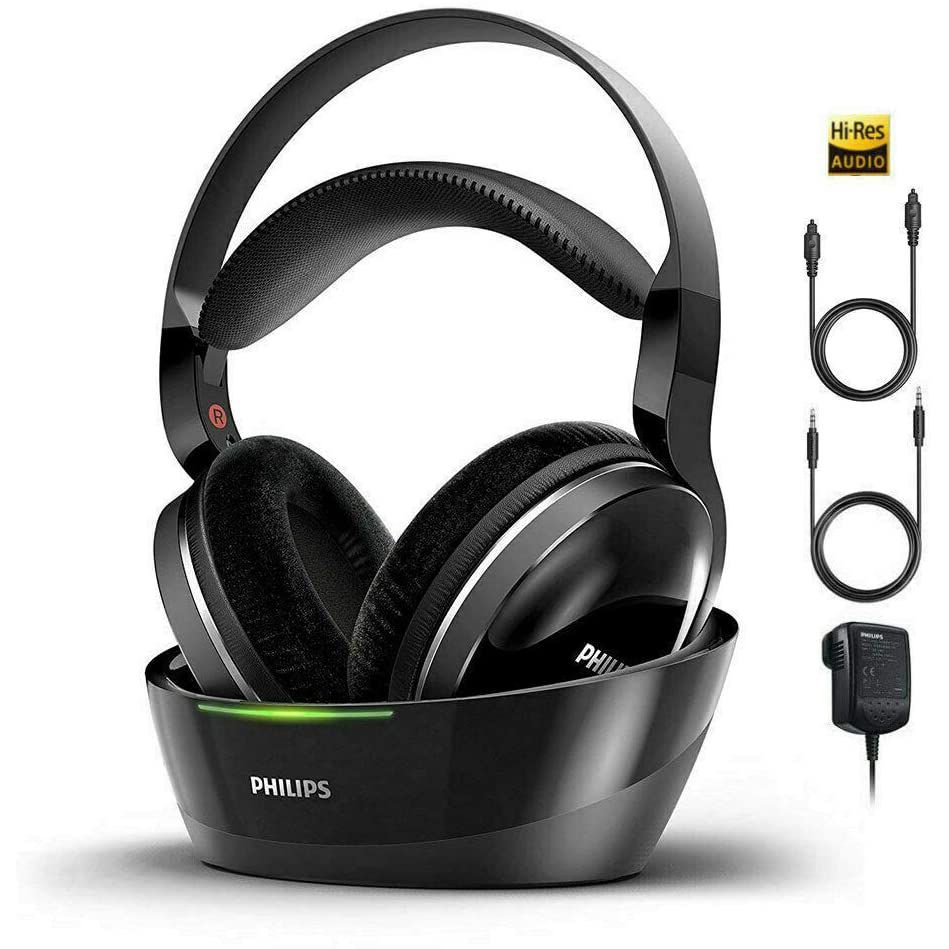 Check price
Positives
Price
Suspension band
Charging cradle is easy to use
Negatives
Few features.
Plastic build might feel cheap.
The Bottom Line.
If you're on a budget, you won't find a cheaper hi-res option than the Phillips Wireless TV headphones.
For some, there's nothing better than losing yourself in the world of cinema for an hour or two. However, not everyone can build the home theater of their dreams without annoying the downstairs neighbors. If you live in an apartment or want to watch the game without bothering your spouse, a good set of wireless headphones is a great way to immerse yourself in your favorite programming.
Editor's note: this article was updated on September 13, 2021 to include the Sony RF995RK, SteelSeries Arctis Pro Wireless, and Phillips Wireless TV Headphones, as well as to add context to throughout the article. 
Will wireless headphones work with your TV?
Though wired cans will usually sound way better, there's never been a better time to cut the cord. You don't have to settle for a frustrating set of infrared headphones anymore: RF and Bluetooth cans have come a long way, and TV manufacturers including Samsung, Panasonic, and LG have all started to take wireless audio more seriously.
But what to buy? That's where it gets a little sticky. Unless you own a TV that supports the aptX-Low Latency Bluetooth codec, or you buy a special transmitter, audio might lag considerably behind your video if you're using Bluetooth headphones. On the other hand, RF headphones may introduce an unwanted amount of static if you live in an apartment, and headsets that use IR to transmit data require a clear line of sight at all times to work. However, most apps on smart TVs nowadays know how to manage delay, so the situation isn't as bad as it used to be.
We're not about to let you suffer through a bunch of headphones that don't work. To save your sanity (and money) we've compiled a list of the best wireless headphones for TV on the market right now.
Pro tip: get a gaming headset
Dedicated headphones for your television are often outrageously expensive, and what's "best" doesn't often mean "most appropriate," and that's very true here. You'll probably find that a gaming headset will be your best option for casual TV watching, as long as your TV can connect. Most TVs don't support USB audio, so you'll need a gaming headset that either uses a base station or settle for a Bluetooth connection.
Their boom mics might be a little unsightly, but if you've found a compatible gaming headset, it's almost certainly going to handle audio visual lag better than the average pair of TV headphones—it's one of the main things gaming headsets are designed to avoid.
Don't overthink it, the best option is the Sennheiser RS 195
If you live alone but don't feel like annoying your neighbors, open-backed headphones like the Sennheiser RS 195 offer surprisingly natural-sounding audio for the price. This model uses RF technology, but is consistently rated as one of the best options among critics evaluating home theater headphones. Though these cans leak sound, it's really only a problem if your primary listening environment is with someone sleeping next to you.
If there is someone sleeping next to you, then the closed-back RS 165 RF is another great option, though it can't quite match the audio quality of its bigger brother. Both sets can work up to 100 feet away from their receiver, and both boast 18 hours of operating time on a full charge—a lifesaver if you tend to fall asleep in front of the tube at night. Though each model is a little pricey, you'd be hard-pressed to find a better set of home theater headphones.
Keep the audio clear down the hall with the Sony RF995RK
If you have trouble sitting still for long periods of time, the Sony RF995RK brings solid audio and a 150-foot range. That means when you just can't hold it, you probably won't have to miss any play-by-play commentary on your sportsball game when you run to the bathroom—just don't close every door behind you (if you live in a situation where that's acceptable, that is).
This television headset uses a base station to connect with your TV over an RF signal, so audio-visual lag shouldn't be an issue. RF headsets have come a long way in the last few years, especially as gaming headsets have increased in quality, so static shouldn't be an issue, at least until the battery starts to run out. And given the headset can last up to 20 hours on a single charge, you shouldn't have to worry about running out of juice—especially given that it charges every time you put back on the base station.
If you want something that can pull double duty as a gaming headset, grab the SteelSeries Arctis Pro Wireless
Most wireless gaming headsets don't really work as television headphones for a simple reason—as far as audio options in TVs have come, it's still pretty rare for one to support USB audio. However, the SteelSeries Arctis Pro Wireless comes with a base station that supports all sorts of connections. It has the usual USB, as well as line in/out capabilities for both optical cable and 3.5mm connections. Basically, you can plug a lot of different sources in and stream them all through the air to a very comfortable headset. Coupled with the headset's Bluetooth support, you can get audio from a lot of different places all at once.
SteelSeries Arctis Pro Wireless
SteelSeries Arctis Pro Wireless
Buy now
On top of the connectivity, the Arctis Pro shares all the great aspects of headsets in the higher end of the Arctis line. It sports an elastic, ski-goggle style suspension band, a lightweight aluminum frame, and ear pads covered in mesh fabric that handles heat build-up very well. Gaming headsets are built to be comfortable for long periods of time, and the Arctis design is one of the more comfortable options you can buy. Whether you're watching a movie, or you're in the habit of leaving CNN on in the background all day, this should prove pretty comfortable.
The base station also includes a charging slot for the headset's removable battery, and the package comes with two, so you should always have one ready to go. Removable batteries also mean, you can replace them as their capacity shortens over time, and increase the lifespan of the headset by a lot.
Sennheiser has you covered when it comes to all-around performers
Since Sony discontinued their best headphones for TV on this list, that accolade now falls to Sennheiser with their HD 450BT wireless headphones. Because of their implementation of aptX-Low Latency, they will offer you a nice balance of performance and comfort.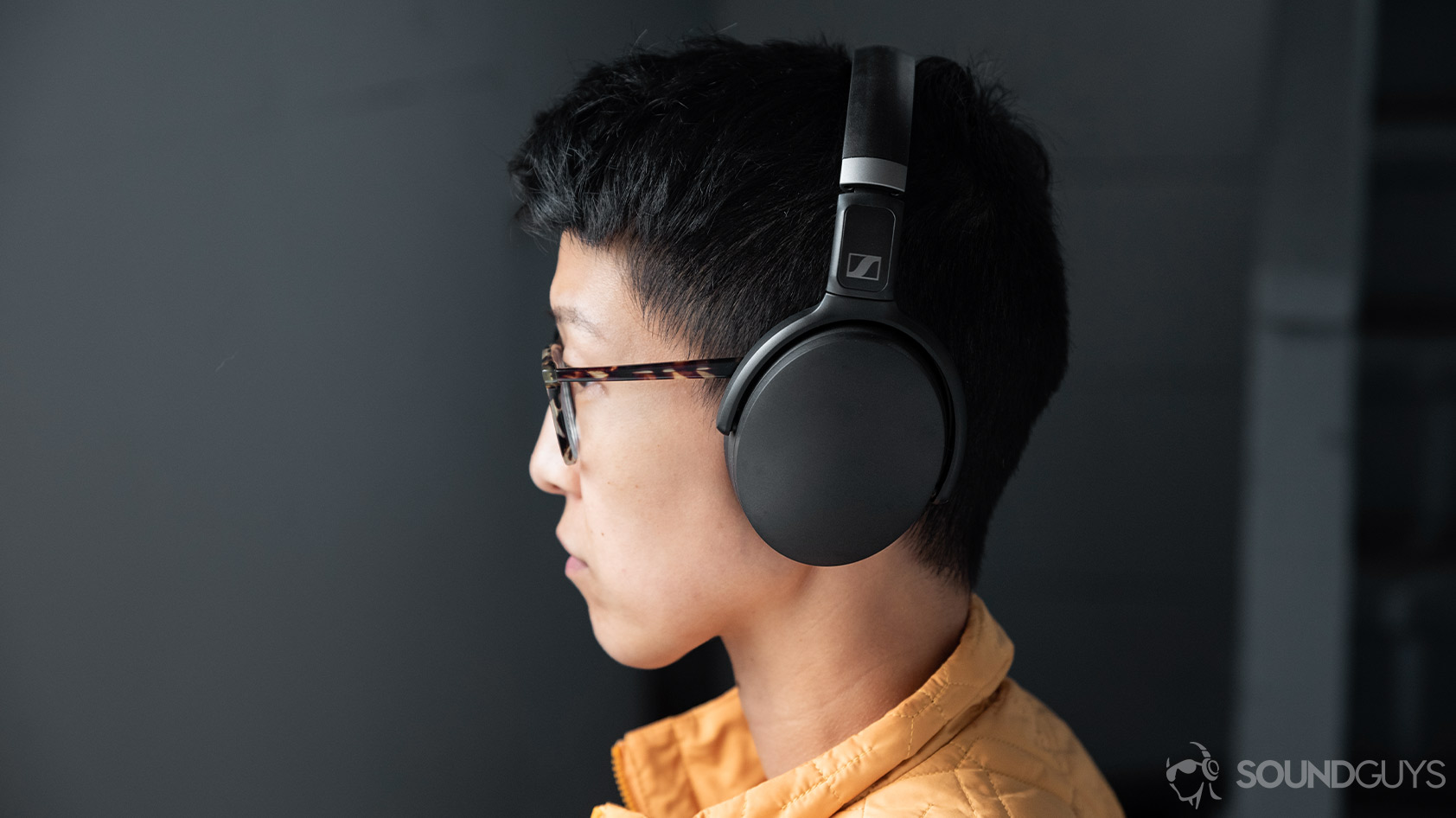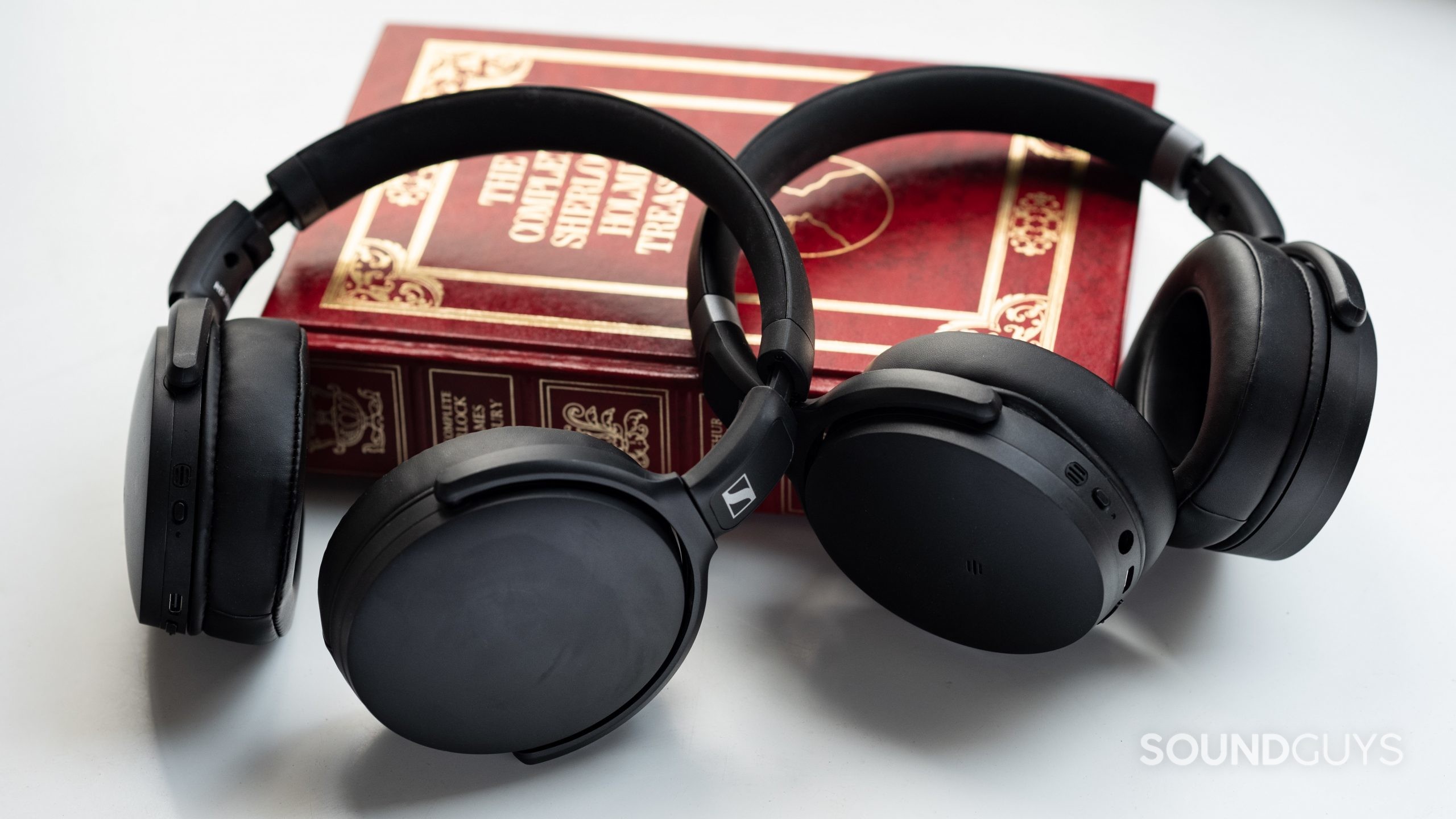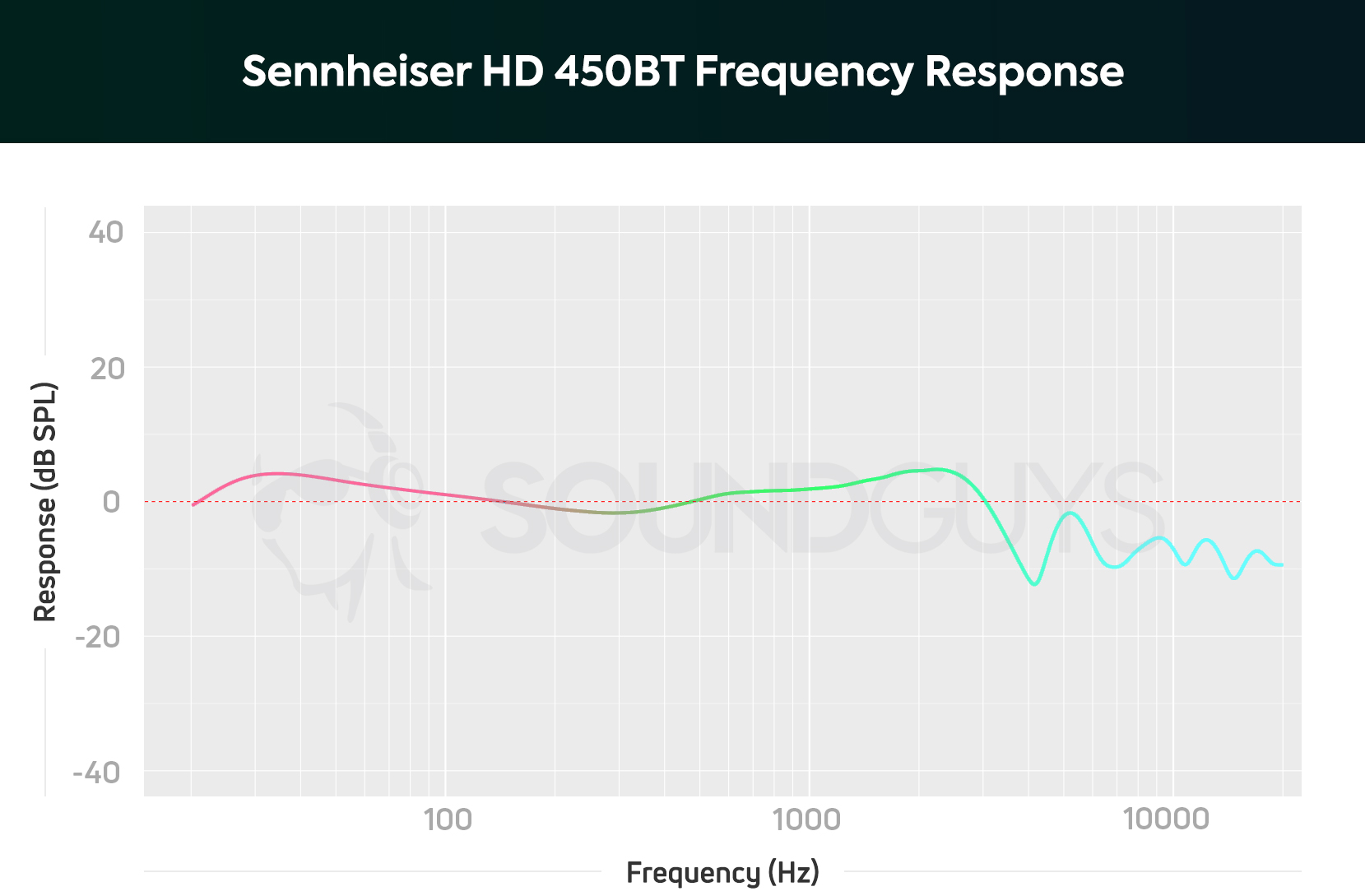 Of course, these headphones aren't meant to be worn for hours on end, so you may find that these can get uncomfortable after a whole season of your favorite show. However, that's going to be true for most of the headphones on this list—assuming the battery holds, anyway. If you want to spend a little more for comfort and ANC, you might be a good candidate to upgrade to Sennheiser's PXC 550-II Wireless instead. With similar Bluetooth latency and a more comfortable design, it's a no-brainer if you've got the extra cash.
The Phillips Wireless TV Headphones is a simple, hi-res option
Sometimes you just want something you can throw on and not have to worry about. No headband adjusting, no worrying about sweaty ears, no bothering anyone in the room with the sounds of your favorite TV show. The Phillips Wireless TV Headphones connects wirelessly to its base station using a 2.4GHz RF signal, and supports hi-res audio. It features a self-adjusting suspension style headband, and fabric ear pads designed to keep the heat down.
Phillips Wireless TV Headphones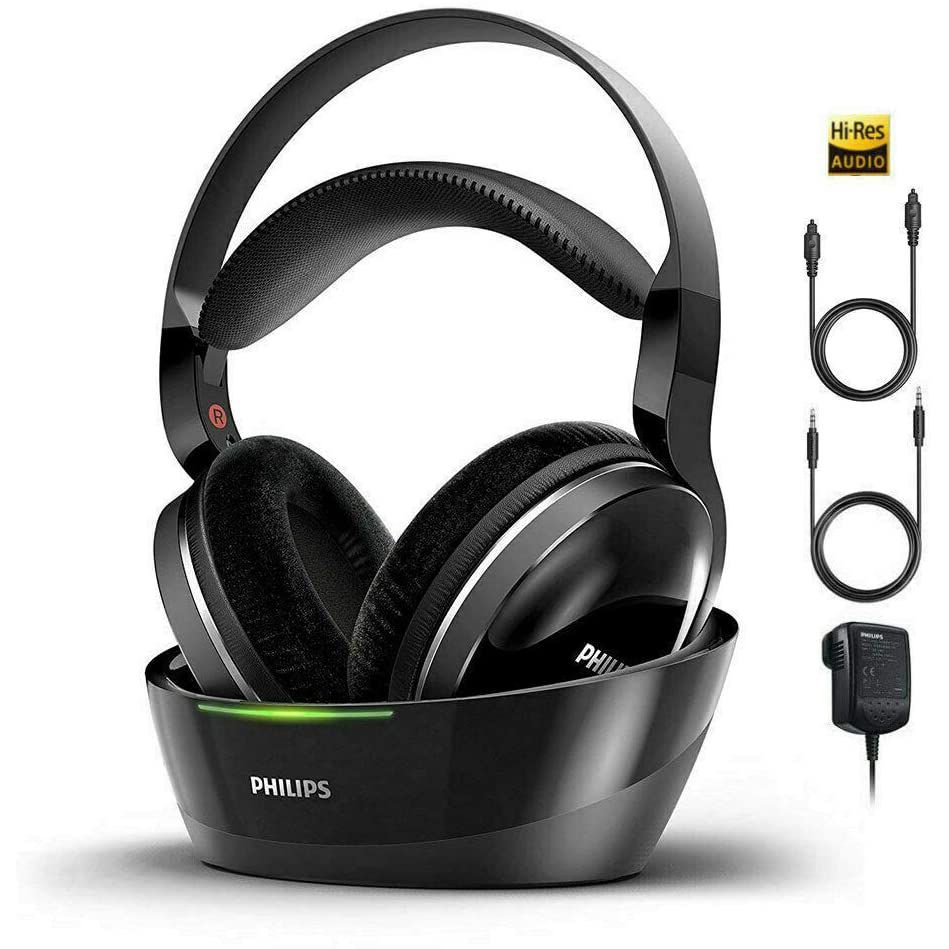 Phillips Wireless TV Headphones
Buy now
The headphones' base station is a charging cradle which connects to your TV using either 3.5mm or optical wired connections. There's no Bluetooth option here. Since it charges the headphones when you're not using them, the 20 hour battery life should be more than plenty for anything you want to do. There's not much more to this one, but that can be a good thing—sometimes simple is just what you need.
Let's look at some alternatives
No list of headphones is going to meet the needs of everyone, so we've taken the time to research these additional models for your consideration. Anything listed here will work well with a TV set, provided it supports Bluetooth, and the correct codecs. To take out the doubt, though, we always recommend a good transmitter to remove all doubt.
EPOS GTW 270 Hybrid: these true wireless earphones support aptX-LL for gaming, and consequently, really rock for lagless TV watching. You can connect over Bluetooth or using a USB-C dongle.
Shure AONIC 50: These Bluetooth headphones have everything but the kitchen sink in there, so naturally they support aptX-LL too.
Sennheiser MOMENTUM 3 Wireless: While they're a bit older, these Bluetooth headphones are very user-friendly and comfortable. The only catch is the price tag.
Sennheiser RS 175 RF Wireless: It's a pretty expensive headset, but this is one of the most comprehensive TV options around. Through on-ear controls and options on the stand, you can increase change bass, surround sound, volume and more—plus it's got a 100 meter range, if you really need to cover some ground in your house.
This list will expand as more accessible options hit the market, and even once newer Bluetooth radios become more commonplace.
You might like: How to connect speakers to your TV