All products featured are independently chosen by us. However, SoundGuys may receive a commission on orders placed through its retail links. See our ethics statement.
Best audio awards for IFA 2018
We awarded five companies for their audio releases and products at IFA 2018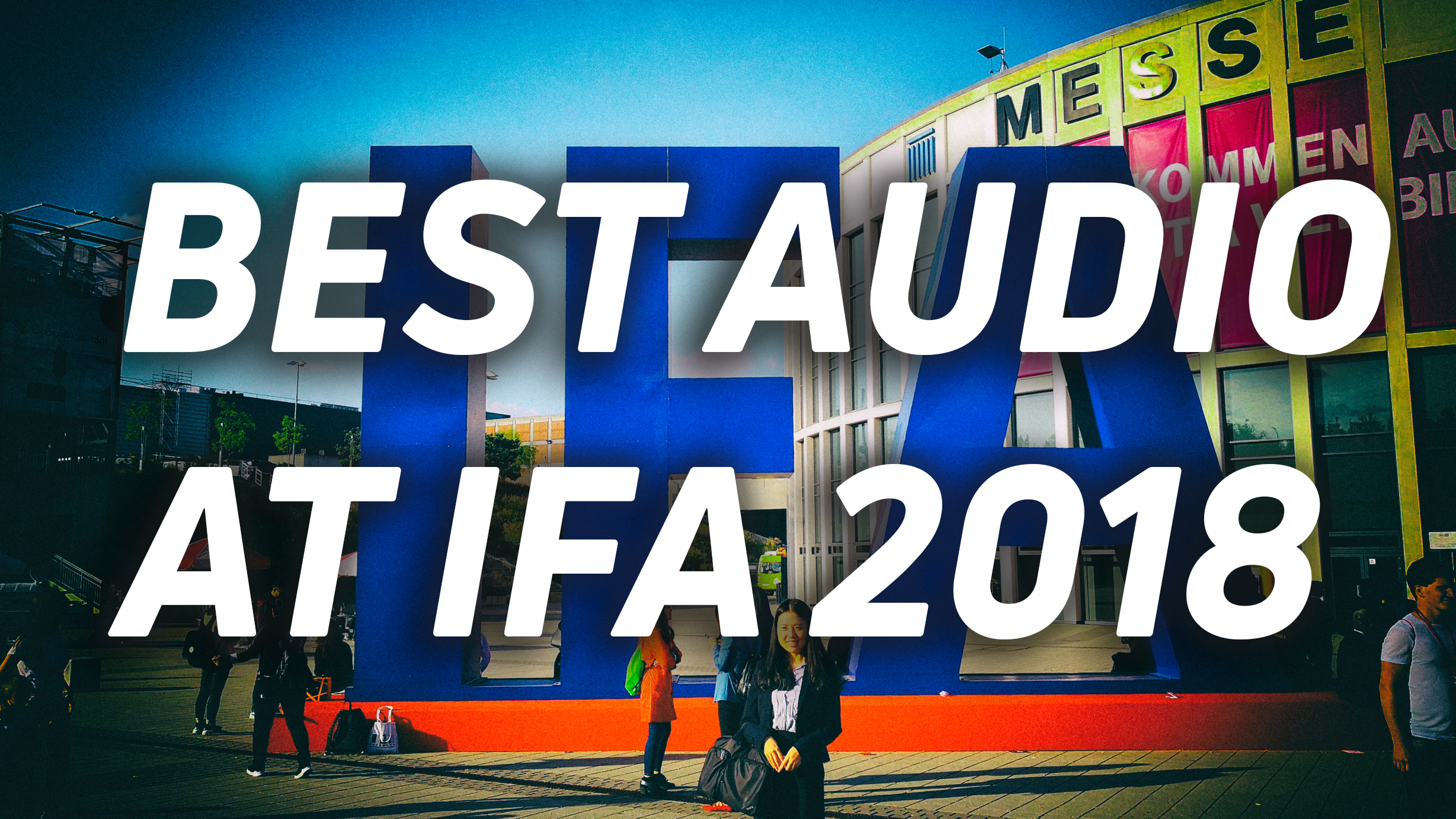 Another trade show is in the books, and we've found the best audio products IFA 2018 had to offer. It was an unusually big year for consumer sound products, so we've got a lot to talk about.
Beyerdynamic's new TYGR has a lot to offer
Sure, we don't tend to go crazy for gaming headsets. However, now that Beyerdynamic is taking a much more consumer-centric worldview: we're happy to see them bring the big guns when it comes to gaming.
The Tygr 300 R isn't the first foray into gaming headsets for Beyerdynamic, but it is the most serious one.
They'll have a tough hill to climb as brands like Razer, Plantronics, Astro, and Sennheiser all have high-end options in this space, but Beyerdynamic's strengths lie in all the things that most PC gamers want. For example, the TYGR headset uses the same metal form as its decades-renowned DT line of premium headphones, and should be by far the most durable headset you can buy. Additionally, using that form allows for after-market customization options, like changing padding, and colors.
Sennheiser Momentum True Wireless and JBL Endurance Peak break free
True wireless earphones are starting to heat up as a category, and audio giants Sennheiser and JBL dropped two incredible models at IFA this year. Both look to be outstanding models the instant they hit the market.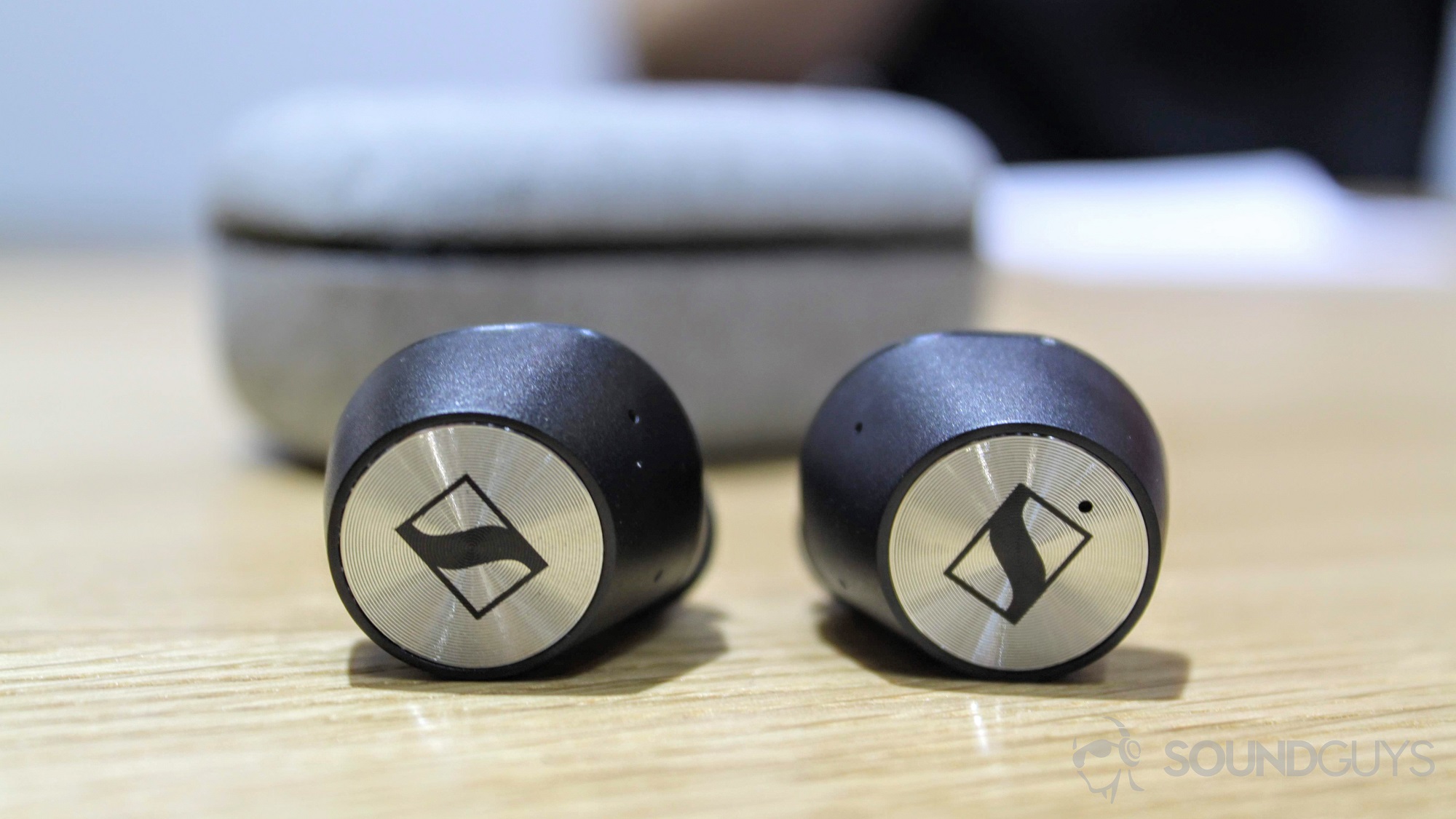 Though large, the Sennheiser Momentum True Wireless have a lot packed into those earbuds.
Sennheiser's Momentum True Wireless offers USB-C charging, impressive Bluetooth codec support, and one of the most attractive splash-resistant designs we've seen to date. A metallic spin ring allows for touch controls, and Sennheiser's app will grant users access to all sorts of key features like EQ presets and information about their gadget. They'll be pricey at $299, but Sennheiser is known for offering a little more for top dollar.
JBL on the other hand, went full tank-mode with their true wireless earbuds: the Endurance Peak. Needing the use of ear hooks to keep the massive earbuds in place, the Endurance Peak not only is IPX7-rated to work even when submerged, but they also claim to have four hours of battery life for the true wireless category. If true, that would place them in the top 5 models on the market.
Qualcomm ups the aptX ante with aptX Adaptive
Perhaps the biggest news out of IFA is the advent of a newer, better Bluetooth codec coming to a smartphone near you. Qualcomm took the wraps off aptX Adaptive, a new Bluetooth codec that not only offers a variable bitrate and 24-bit depth, but should compete with LDAC for top choice in the wireless world.
aptX Adaptive
LDAC
AAC
SBC

Max bit-depth


aptX Adaptive

24-bit


LDAC

24-bit


AAC

16-bit


SBC

16-bit


Max sample rate


aptX Adaptive

48kHz


LDAC

96kHz


AAC

44.1kHz


SBC

48kHz


Bitrate


aptX Adaptive

279 - 420kbps
(dynamic)


LDAC

330/660/990kbps
(switchable)


AAC

250kbps
(fixed)


SBC

up to 345kbps
(fixed)


Latency


aptX Adaptive

50 - 80ms


LDAC

>200ms


AAC

~200ms


SBC

~200ms

Additionally, aptX LL (low-latency) will be retired with the advent of aptX Adaptive, as the new codec also offers low latency. With the combination of great sound quality and fewer hiccups, on paper this is a worthy update to the aptX family of Bluetooth codecs.
While that may sound like a bunch of nerd junk, understanding Bluetooth codecs is actually important to see where the world of wireless audio will go in the next few years. True wireless earbuds have a lot of technical challenges they need to overcome, and a codec like this would make competing with AAC and Apple's W1 ecosystem a lot more doable.
Monoprice's Monolith M1060C makes high-end more affordable
Monoprice gets a lot of love from SoundGuys simply because they have a habit of making good products at a price point that's far under their competitors. While they may not be the best in any one category performance-wise, their Monolith line is truly special.
Closed backs offer more isolation than open backs.
This year, they showcased a closed-back version of the Monolith M1060, the Monoprice Monolith M1060C. Though audiophiles often gravitate toward open-back headphones, these planar magnetic cans sound no less amazing, as I'll let Scott explain:
My desire to turn up these phones does, however, speak volumes (sorry) about their quality. These just got better and better the louder they poured out those beats, and they leave musicians nowhere to hide: you'll hear it all laid bare, and I don't know how much better it gets for headphones than that. —Scott Adam Gordon
The Monoprice Monolith M1060C is available now for $329.