All products featured are independently chosen by us. However, SoundGuys may receive a commission on orders placed through its retail links. See our ethics statement.
The bottom line
We hesitate to reccomend these headphones because of their poor performance in the lab and difficulty competing with similarly-priced products. Wait for these to go on clearout if you want them.
AKG K92
We hesitate to reccomend these headphones because of their poor performance in the lab and difficulty competing with similarly-priced products. Wait for these to go on clearout if you want them.
What we like
Comfort
Threaded adapter
What we don't like
Sound quality
Price
Awkward cable
Value
Rating Metric
Sound Quality
7.9
Bass
7.8
Midrange
9.2
Highs
6.8
Isolation / Attenuation
3.1
Durability / Build Quality
5.3
Value
2.8
Design
7.2
Connectivity
6.5
Portability
3.5
Feature
4.4
Comfort
8.8
AKG is known for making some absolute standout headphones over the years, many in the conversation for best headphones in their categories. But how does the much more affordable AKG K92 stack up? We took it through the lab to find out.
Editor's note: this is the first version of the article. Updates will follow as the market changes.
About this review: We tested the AKG K92 over a period of 3 days. SoundGuys purchased the unit for this review.
What's it like to use the AKG K92?
The band of the AKG K92 is suspended, meaning it will conform to your head rather than force you to adjust.
Despite its more affordable price point, the AKG K92 is very much a set of headphones with less mass-market design choices. Mainly, these cans are primarily designed with a home audio setup in mind.
The AKG K92 sports a rather unorthodox suspension band, which I appreciate. It's nice to not have to futz with a piece of rigid plastic or metal just to get your headphones to sit on your head without pinching anything, and the suspended band design does that for most. Huge ear cups also distribute what little weight there is over a large area, though the leather substitute used on the ear pads mean that those with glasses may get frustrated.
Huge earcups and low weight means the AKG K92 is very comfortable.
AKG chose to give the K92 a lightweight plastic chassis which—while it feels cheap—means there isn't a ton of mass to deal with in the first place. Despite the cheap materials, the headphones are comfortable. You should be good as far as breakage is concerned, just don't fling this around all the time. The cable isn't removable, so if it breaks you'll need to either solder it yourself, find a repair person, or get new headphones.
How does the AKG K92 connect?
From the 3 meter cable to the generally large footprint, it's abundantly clear that these headphones aren't made for travel. The long cable isn't much of a hindrance for people who want a pair of computer headphones, especially if you're liable to walk about the room or if you bind it with a velcro tie.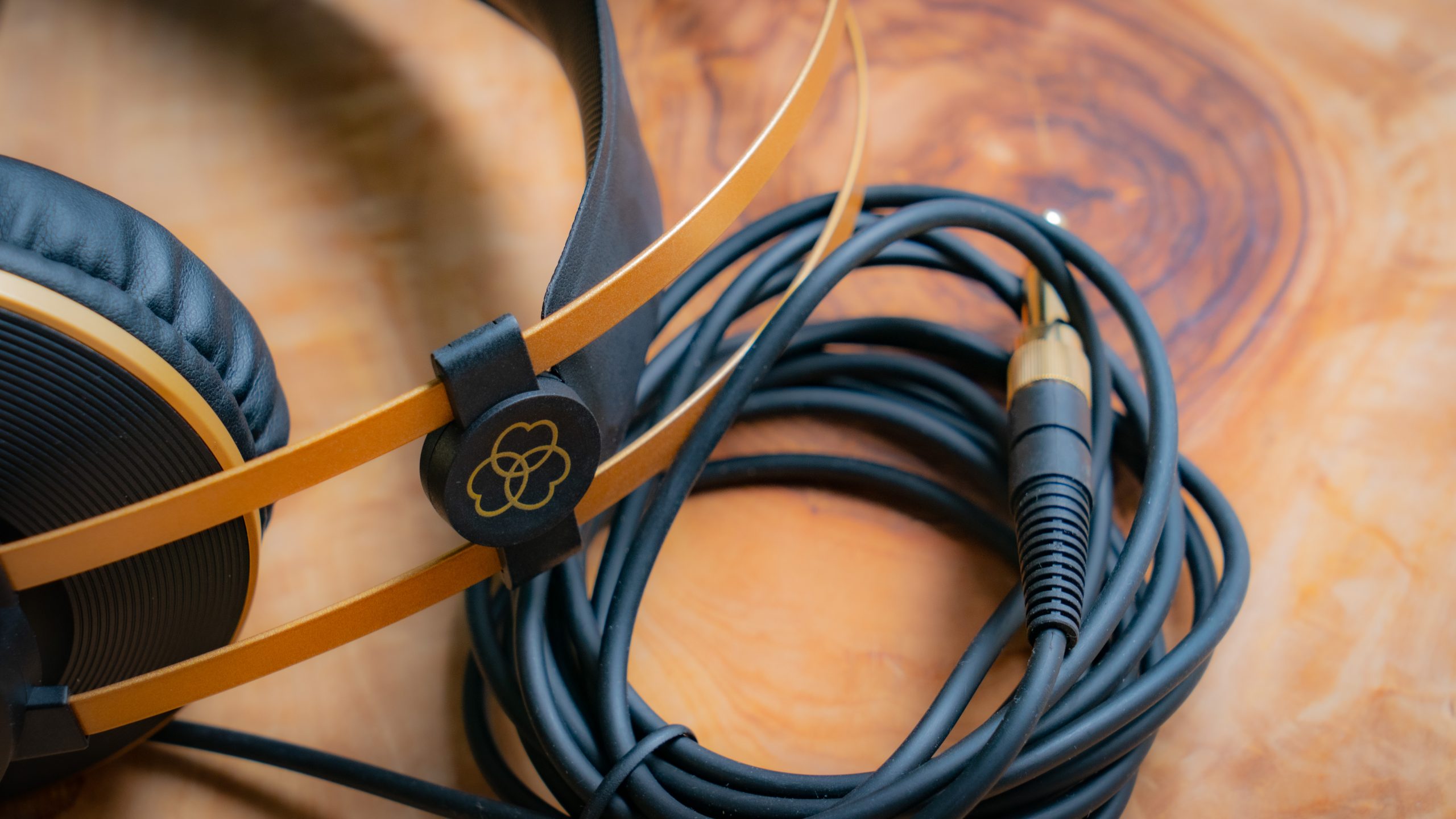 The threaded mini TRS connector allows for a screw-on adapter for use with the 1/4 inch TRS plug.
At the end of that monster cable is a 3.5mm TRS plug, threaded so that you can attach an included 1/4 inch adapter. This way, if your headphones are going to be living by the computer: you won't have to mess with adapters or an inconvenient dongle.
I caution you on using the AKG K92 with super old sources, as it is quite sensitive and so may be louder than you expect. If you're going to be listening from an amplifier, take the time to reduce the volume to 0 and then slowly turn it up. This way, you can avoid blowouts or the pain associated with way-too-loud music assaulting your eardrums.
No. You don't need an amp for the AKG K92. If you can't get a usable volume from your source, there's something wrong: the impedance is low enough and the sensitivity high enough for modern computers and phones to have no issue driving the AKG K92. Dynamic drivers like the ones in the AKG K92 also don't typically require a ton of power to drive properly, so there's no improvements you're going to get from using an amp.
| Specification | Value |
| --- | --- |
| Impedance | 113dB / V @1kHz |
| Sensitivity | 32Ω |
| Cable length | 3m |
| Max input power | 200mW |
How well does the AKG K92 block out noise?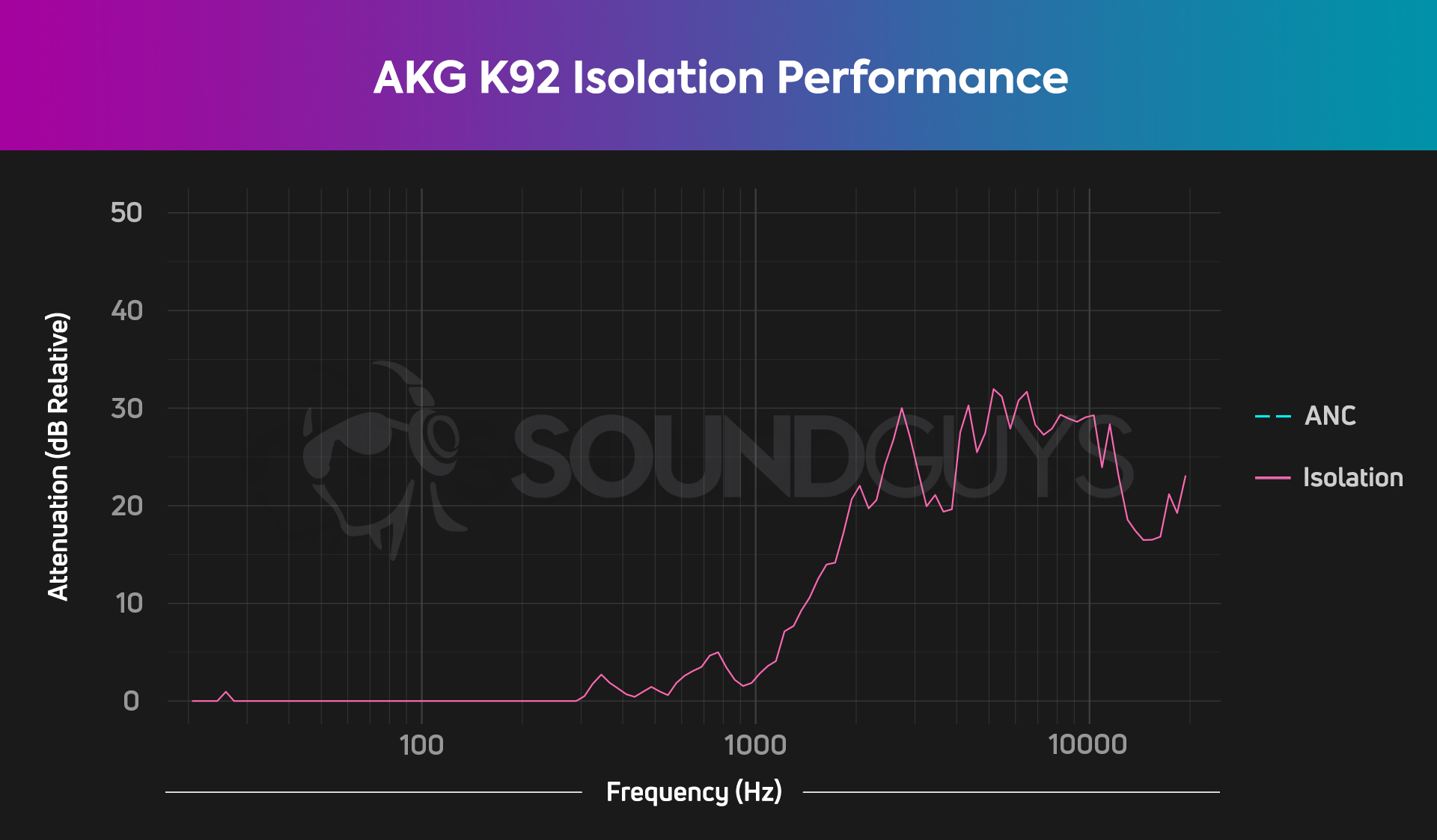 Like most closed, passive isolators, the AKG K92 does a great job at killing noise above 1kHz, not so much with lower-frequency noise.
The AKG K92 does a fair job at blocking out noise, though its intended use means that it isn't as effective as a set of active noise cancellers. That the AKG K92 doesn't do so hot when it comes to blocking out engine noise or really any common din found on your average roadway. Consequently these headphones will likely leave a bit to be desired if you were hoping to listen to them outside at all.
How does the AKG K92 sound?
I wouldn't buy the AKG K92 for anyone breaking into a music-making hobby, serious listeners, or… well… most people. These are headphones you buy on clearance, or in a thrift shop for an insultingly low price. So many headphones out there perform better right now that I have a hard time recommending this based on its sound performance alone.
With a frequency response that's all over the place, audiophiles may want to skip the AKG K92.
If that squiggly line looks like a mess, that's because it is. Try as we might, we just couldn't get a better result after several re-seatings. The AKG K92 really does just emphasize a lot of odd frequencies in a strange hodgepodge of tunings. By emphasizing the mids and upper bass, most music will come through okay, but the strange cut from 1-4kHz means speech intelligibility, atmospheric effects, cymbals, attack, and the illusion of detail will be severely lacking. Normally I'd suggest equalizing headphones that look like this, but at this price point there are also lots of better options. If you're considering EQ changes of over 5dB, something's probably gone wrong—and that's the case here. I am actively repelled from listening to these headphones, and have actually cut listening sessions short during the review period because of it.
Additionally, bass and sub-bass are underemphasized, which leads me to wonder where some instruments are—it's easy to lose track of a kick drum. Many out there that have different tastes than what we promote with our house curve, but this is a bridge too far: you will notice that your music sounds off.
With your current setup at home, pull up Silk Sonic's Leave the Door Open and try to imagine it with extremely quiet hi-hats and drums. Now imagine losing the impact of the beat, as well as having the bassline lost behind the vocals. You don't have to put up with that, and you shouldn't.
The story gets worse if you listen to a track with a lot going on in it instead of a more laid-back tune. In PUP's Matilda, the vocals, drums, cymbals, and guitars all sound very muffled (or just wrong), and difficult to pick out against the din of the entire mix. This isn't something that you'll just get used to either—the sound is just too weird for that. Just as it is in the final line of the song, listening to the AKG K92 is "only work, and it's just not working out."
Should you buy the AKG K92?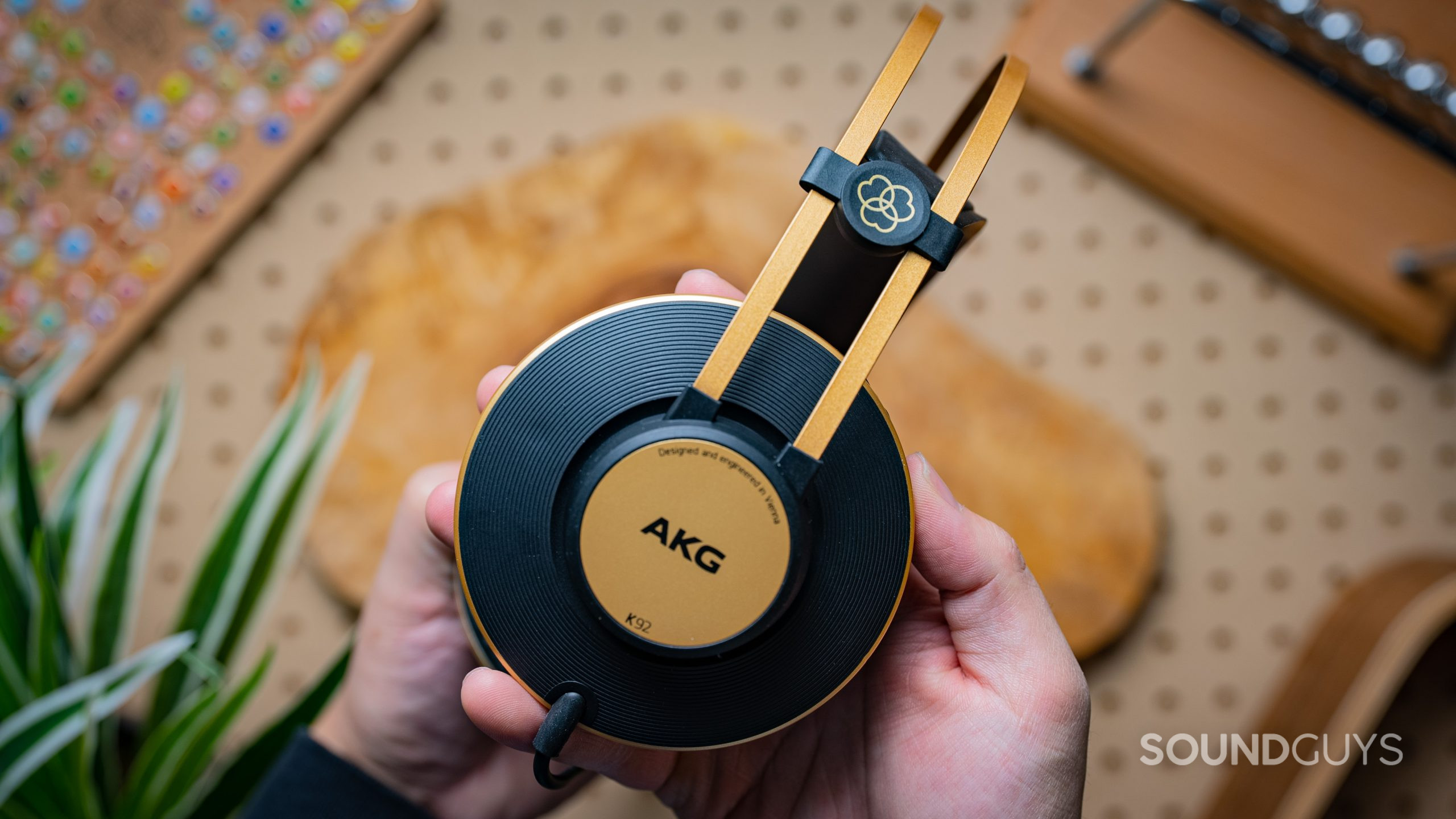 Closed backs mean decent isolation from outside noise.
If someone recommends these headphones to you for anything near retail price, you should stop going to them for audio recommendations. There's a big difference between something that feels cheap and something that's merely inexpensive, and the AKG K92 is definitely the former.
We've come across several really, really good headphones from AKG with outstanding sound quality, but the K92 isn't one of them. It's a bit disappointing, given this is the "highest end" model in AKG's more affordable studio lineup, but maybe it's merely an upsell for the AKG K361 or K371. It's not that the K92 is worthless or bad, it just doesn't justify its price, or even fit the bill for the most its likely buyers: keyboard warriors. If you find these on deep discount they might be worth it, but you'll be chasing something with better audio quality before too long.
If a product is meant to do one thing like the AKG K92, you'd hope it does it well. This doesn't, and there aren't any other features to justify the cost.
AKG K92
AKG K92
Light-weight headphones • 40mm drivers
Light-weight and affordable wired headphones
The AKG K92 studio headphones are designed to be light-weight and comfortable, balancing a low price point with high-end features.
What should you get instead of the AKG K92?
Honestly, just pick anything you can afford, and it'll probably be better. However, you may want to grab something a little more expensive to gain features like a removable cable at the very least. While the AKG K92 is a very comfortable set of headphones, its performance is easily eclipsed even by cheapo Bluetooth headphones.
AKG has other options that are stellar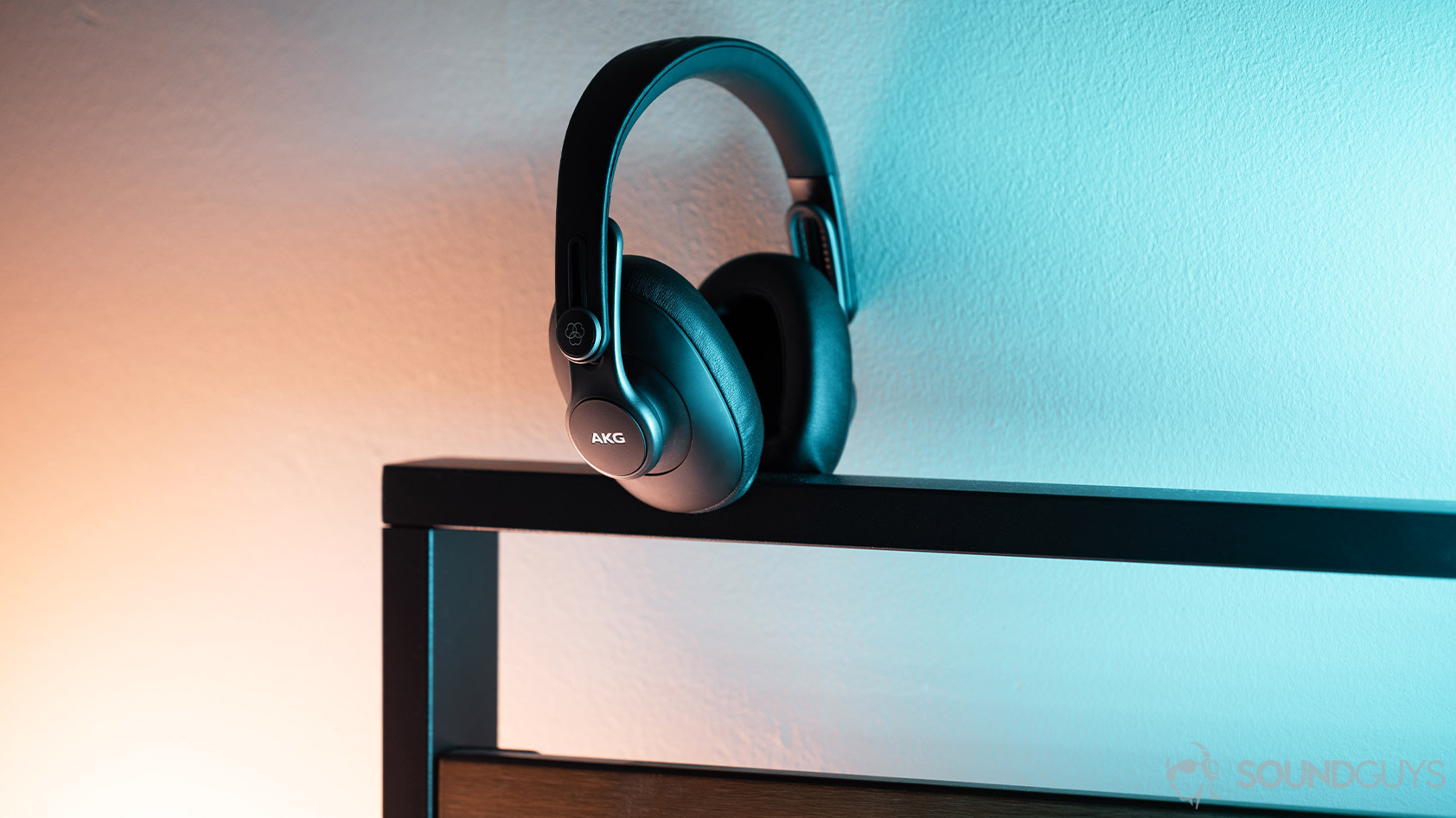 The predominantly plastic build looks spectacular with its matte finish.
Though people generally are loathe to spend hundreds of dollars on headphones, anyone looking at the K92 should also be aware that AKG offers the K361 and the K371—some of the best headphones in the category—for $98 USD and $149 USD respectively. These models also go on sale often, so you can grab an even better price along with the huge upgrade in sound quality. AKG also has a step up in the AKG K240, though it's a set of semi-open headphones.
We also encourage you to fight the urge to grab the K72 or K52 either if sound quality is your main concern. Though we're not done testing these models in the lab, initial tests aren't very promising. In fact, these models perform extremely similarly to the K92. That could be a positive for you though, as grabbing one of the less-expensive options might be a good alternative to spending full price to the K92.
Sony also offers better sound quality for the price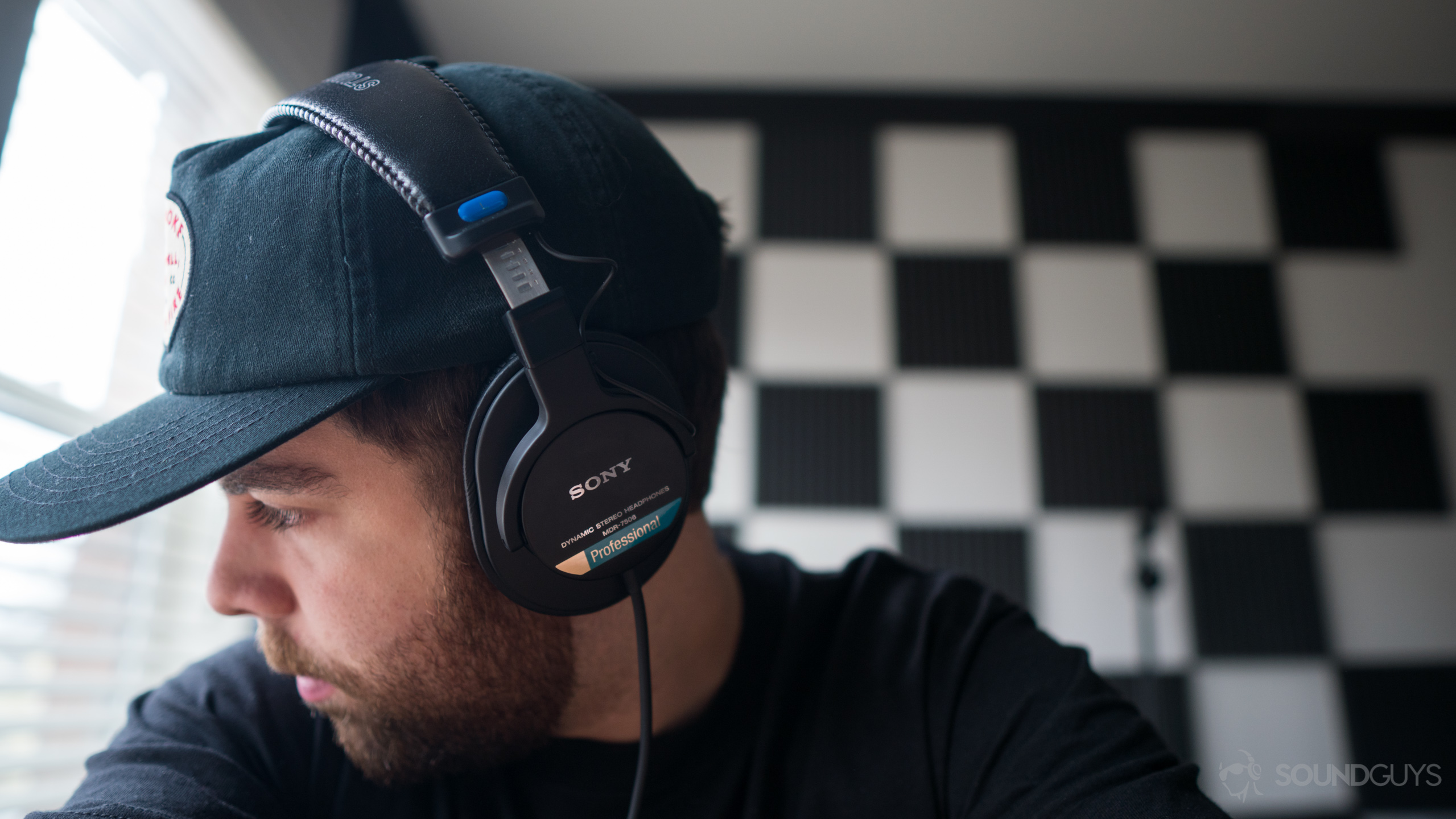 The Sony MDR-7506 headphones aren't insanely comfortable but they get the job done.
If you're honestly looking for keyboard cans, you don't have to overcomplicate anything, the Sony MDR-7506 may not be anyone's favorite set of headphones—but they're much better than the K92. For only a few bucks more, you can get better sound quality, portability, and repairability. That's a pretty unambiguous win in my book.
Miscellaneous headphones under $150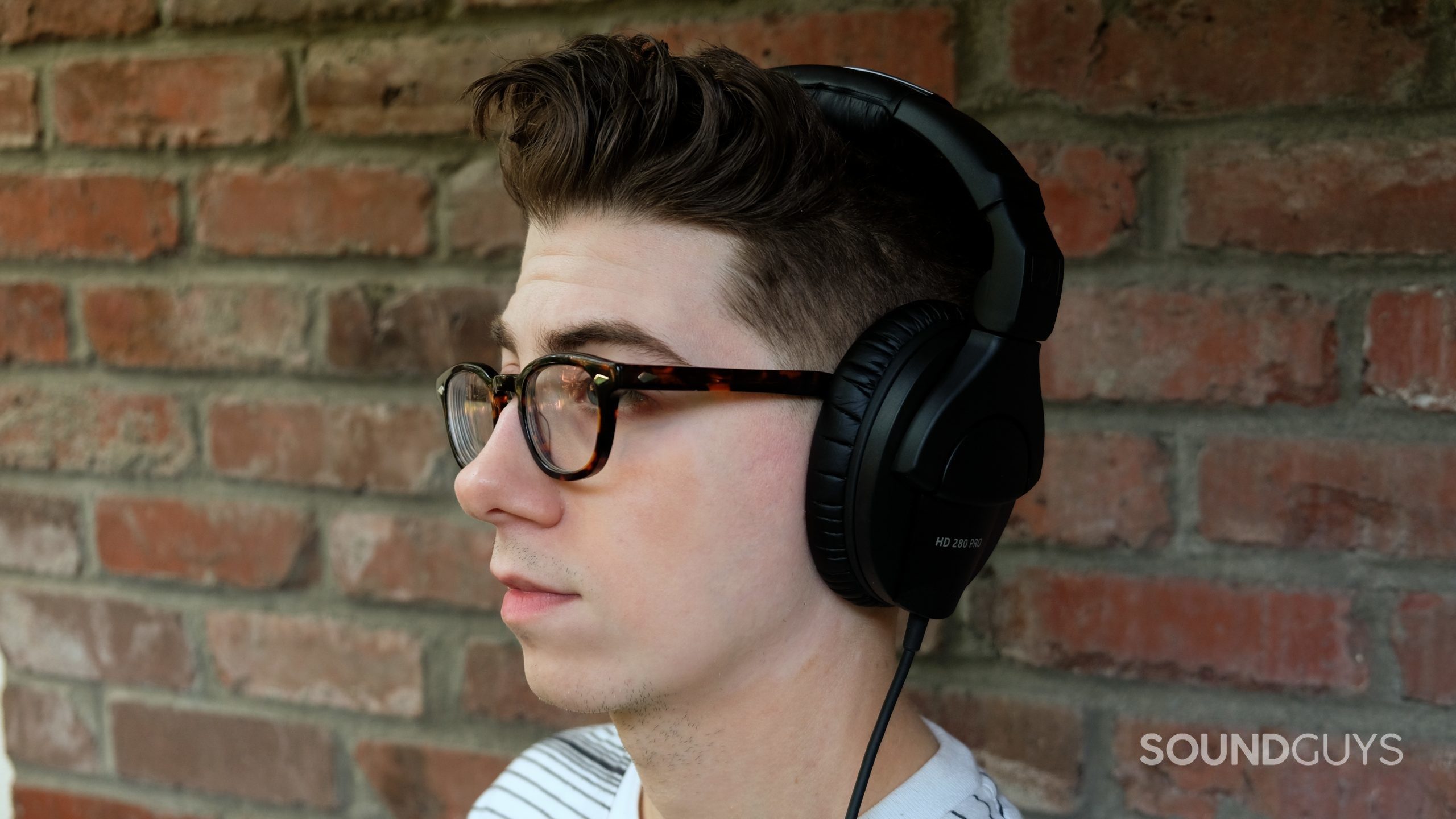 Reasonably good clamping force helps you hear all frequencies best.
Given the fact that there's so many other headphones I'd recommend over the AKG K92, let's run down some standouts, assuming you're only looking for headphones that live by the computer. The Grado SR60X are under $100, and offer decent sound quality at the expense of being open back. Additionally, you might find that the Sennheiser HD 280 or Audio-Technica ATH-M30X offer better performance for the price as well. Sure, they're not amazing, but that's the price point we're talking about here.
Frequently asked questions
If that happens, you have a defective unit and need to either contact customer support or return the headphones.
No. You'd only need a standalone  DAC if you can hear noise added to your signal, or you can't play your source files.