All products featured are independently chosen by us. However, SoundGuys may receive a commission on orders placed through its retail links. See our ethics statement.
Check out Wire on Wire's tuneable audio cable
UK based Wire on Wire is selling its Experience680 speaker cables that offer a tuneable listening experience, compared to regular speaker connectors.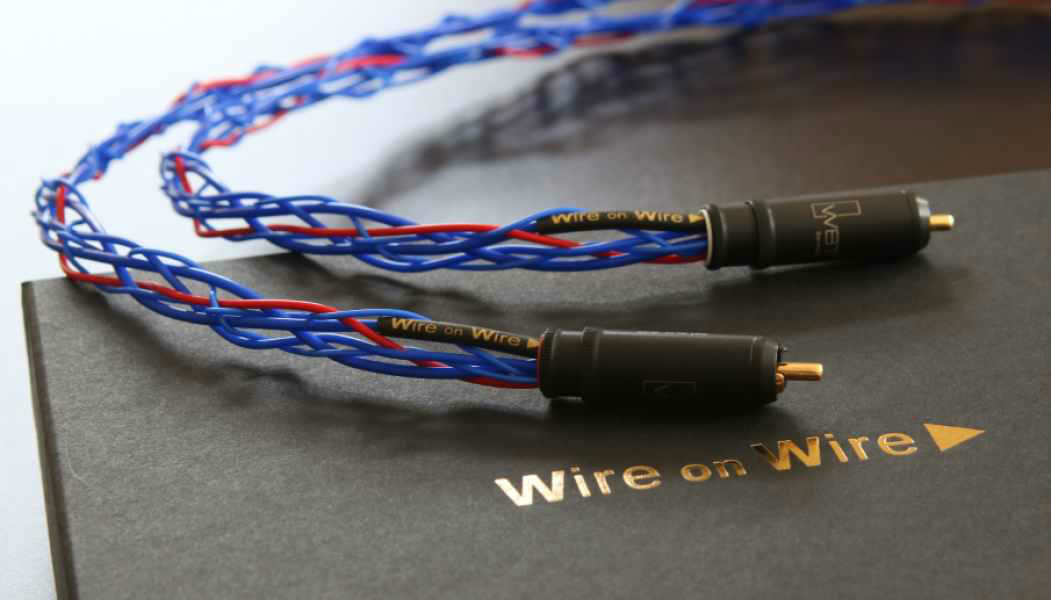 If you're in the market for some high-quality speaker cables, you might want to check out Wire on Wire's new tuneable audio connector. Using the company's patent pending REDpurl variable geometry, customers can alter the wire spacing to adjust the cable capacitance, allowing for fine tuning of the carried sound. These cables don't come cheap though, a pair of the 1 metre Experience680 cables will set you pack a whopping £280.
The Experience680 is a reference RCA interconnect design hand built in the UK, featuring PTFE-insulated silver-plated copper conductors, but sans any direct radio-frequency interference (RFI) shielding. Unlike other cables with fixed electrical characteristics, it's the variable nature of Wire on Wire's cables that are the major selling point. We're not talking about introducing some extra chest thumping bass or some sort of smart EQ cable here, instead it's all about subtle changes in detail.
So why might you want to spend so much money on speaker cables when you could buy a decent pair of headphones with the money? Well, you certainly won't want to unless you already own some top end HiFi kit, as you'll need some very sensitive pieces of equipment to stand any chance of detecting a difference. If you don't then the money will definitely be better spent elsewhere.
Anyway, as we're dealing with analogue signals, the resistance and capacitance of different cable materials and lengths can ever so slightly alter the frequency response and loading characteristics of the connected amplifier or speakers. After all, it's just one big circuit. While there's certainly no guarantee that the Wire on Wire cables will sound any better than a cheaper option with your particular system, their adjustable characteristics will allow the pickiest listeners to fine tune their experience until it's just right.
Wire on Wire says that these cables sound great out of the box, but they're really aimed at those who love to tweak even the smallest details of their listen experience. If you're interested, you can buy the Experience680 directly from the company's website for £280, with free shipping thrown in. Wire on Wire also has its upcoming Experience680S model listed as "coming soon".