All products featured are independently chosen by us. However, SoundGuys may receive a commission on orders placed through its retail links. See our ethics statement.
What is a smart speaker, and what makes it great?
Reliability is key.
The smart speaker is becoming like any other household utility: ubiquitous arguably to the point of being mundane, but that doesn't mean you should blindly explore the world of smart speakers. Rather than have you risk buyer's remorse, we've laid out the key smart speaker features to look out for before you buy.
Editor's note: this article was updated on July 29, 2021, to include a content menu and mention inter-brand speaker groups.
What is a smart speaker?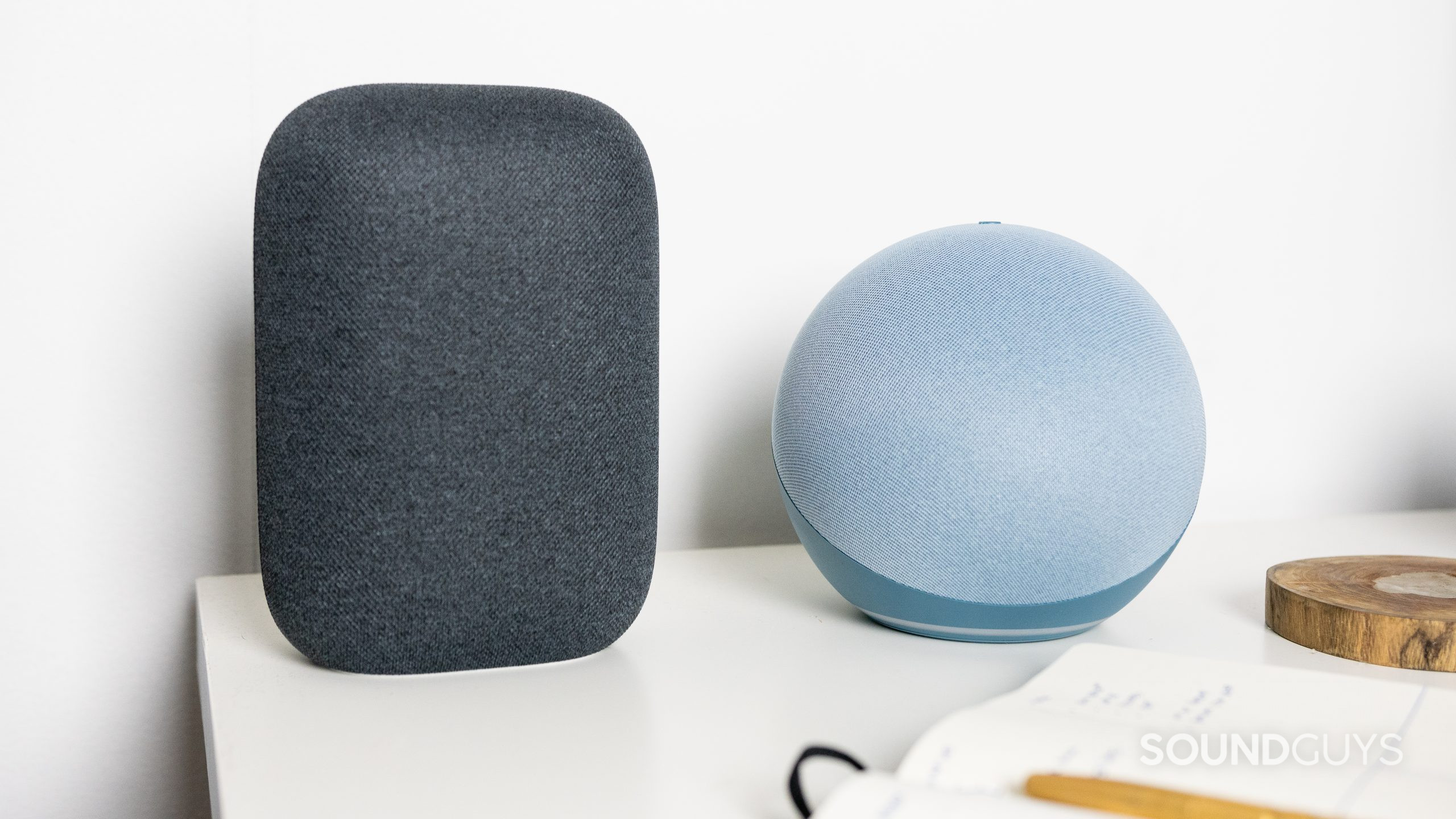 Google and Amazon are two of the biggest players in the smart speaker market.
A smart speaker is much like a normal speaker, except that it also has a microphone and a small computer inside. The computer lets you access the functions of a smart assistant, including Google Assistant, Amazon's Alexa, Apple's Siri, or Microsoft's Cortana. These assistants will allow you to control just about any aspect of your digital life, including:
Music playback
Calendar and list management
Online orders
Web searches
Control of lighting, climate, and other smart devices around the house
Manufacturers like Sonos aim to grab a cut of Apple, Google, and Amazon's market share. It's possible that third-party speakers, those which lack a proprietary assistant, won't work as well as the first-party options. Luckily, these speakers are often compatible with the first-party options and can be combined into speaker groups. For example, you can create a speaker group with both Sonos and Echo speakers.
What makes a smart speaker good?
It can be hard to choose between the best smart speakers, especially when choosing an assistant is hard enough.
A smart speaker needs to have a good digital assistant and perform well as an audio output. As with all things in life, there are compromises when you pick a good smart speaker, and no standalone speaker unit will sound as good as a multi-unit system with a dedicated subwoofer.
A good smart speaker needs to support your digital life
The first filter you can use to weed out candidates is your phone's operating system. If you own an iPhone, go with the Apple HomePod mini. Most Android smartphone owners will find it easiest to work with an Alexa or Google Assistant-powered smart speaker.
Smart speakers should be smart and accessible to all, no matter one's technical knowledge.
All of the smart assistants function similarly, but some have features exclusive to their respective ecosystems. Apple's intercom feature is limited to the HomePod mini and can only cast audio out to compatible Apple devices. If you have an Android smartphone, you won't be able to send or transmit intercom audio through a HomePod mini.
A good smart speaker should sound good
This is pretty self-explanatory, but if you're integrating a speaker into your home, you want its audio quality to be good. Some smart speakers boast better audio quality than others, and the Amazon Echo Dot, for example, is not known for its sublime sound. This is the area where third-party manufacturers such as Sonos or its alternatives might have it down, seeing as it's known primarily for sound rather than smart features. It's all about finding a balance.
A good smart speaker needs a good microphone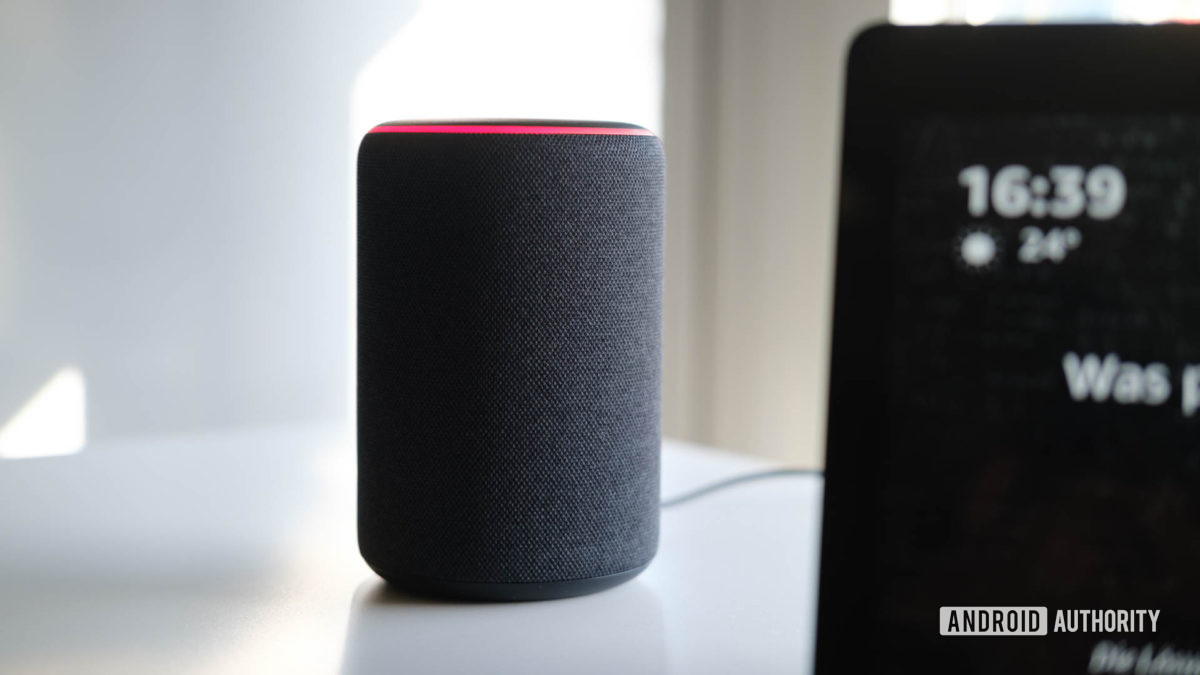 Android Authority Your best bet at privacy protection is to mute your smart speaker, but at that point, you might as well save money and buy a standard speaker.
Aside from pouring coffee from the carafe only to realize that you forgot to throw coffee in the basket, there are few things more aggravating than constantly reiterating a request or command to your smart speaker.
You might like: Ultimate Bluetooth speaker buying guide
Even if you don't yet have a smart speaker, you likely know the frustrations of poor microphone quality when Google Assistant or Siri commands misfire and you're suddenly making a call to your boss instead of your mom. In order to avoid this, look out for units that boast some sort of advanced microphone array.
A great smart speaker should be easy to use and setup
A smart speaker isn't that smart if it requires your abundant mental energy to complete the setup process and use it on a regular basis. As can be assumed the more popular models are often the simplest, so if you want a plug-and-play experience, go for the Apple HomePod mini, Google Nest Audio, or Amazon Echo (4th Gen) depending on what ecosystem you inhabit.
Reliable connection quality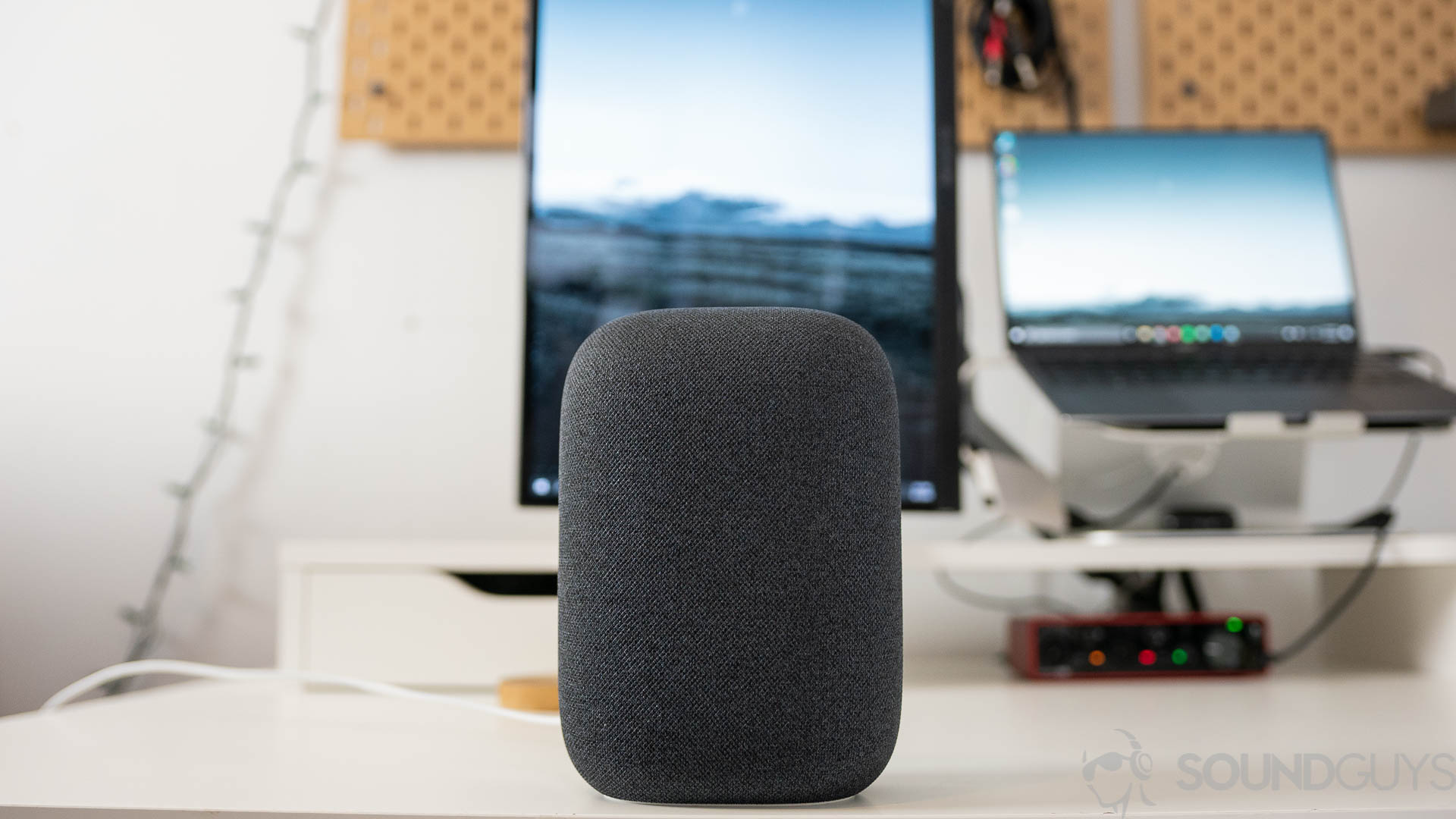 The Google Nest Audio has a minimal design wrapped in a nice fabric.
Arguably as frustrating as a smart speaker that can't perform basic commands due to poor mic quality is a smart speaker that can't maintain a Bluetooth or Wi-Fi connection whatsoever. Smart speakers need internet access (Wi-Fi) to answer our unending slog of questions. It's hard to know which models are reliable and which aren't.
While you could run out to Best Buy and test out a few models, it's a pain to do. Your most convenient strategy may be to scour valid, trustworthy sources that have reviewed smart speakers of interest. Fortunately, plenty of retailers have excellent return policies, and worst-case scenario, you pay a nominal restocking fee.
A mic mute option
When you mute the Amazon Echo 4th gen the ring on the bottom glows red so you know it isn't listening.
We know we're going to sound like your parents with this one, but if you don't want your smart speaker to potentially record everything: look for ones that include a mic mute toggle. Of course, you could always just unplug it—but that's a hassle.
A good smart speaker fits into your home life
What makes one smart speaker more attractive than others is highly subjective, but we recommend that you pick a design you enjoy. After all, this is your newest roommate indefinitely, so no point in picking an eyesore.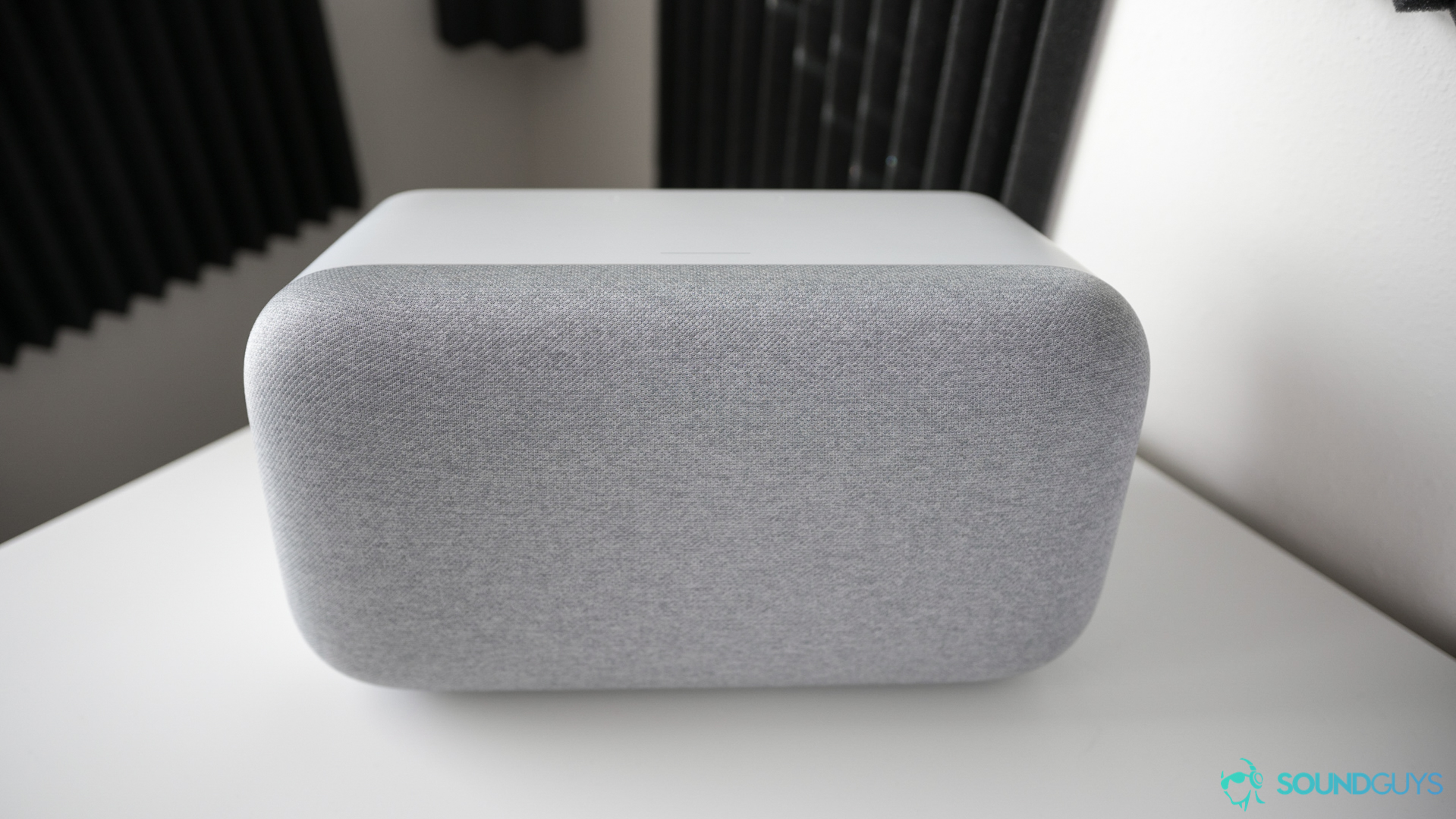 The Google Home Max has an acoustically transparent fabric that won't get in the way of your music.
It's not all about looks; you want something that's intelligently designed which goes hand in hand with ease-of-use. If a smart speaker has a million and one features but you haven't a clue how to access them, well that's poor design. What's more, if it's lacking basic playback controls or call functionality that would also serve as a valid strike against it.
Overall, these are loose guidelines to follow rather than blindly purchasing your next smart speaker. Whether it's for your home or a friend's, we hope this helped to inform your decision. Okay, Google, what are the best Bluetooth speakers?