All products featured are independently chosen by us. However, SoundGuys may receive a commission on orders placed through its retail links. See our ethics statement.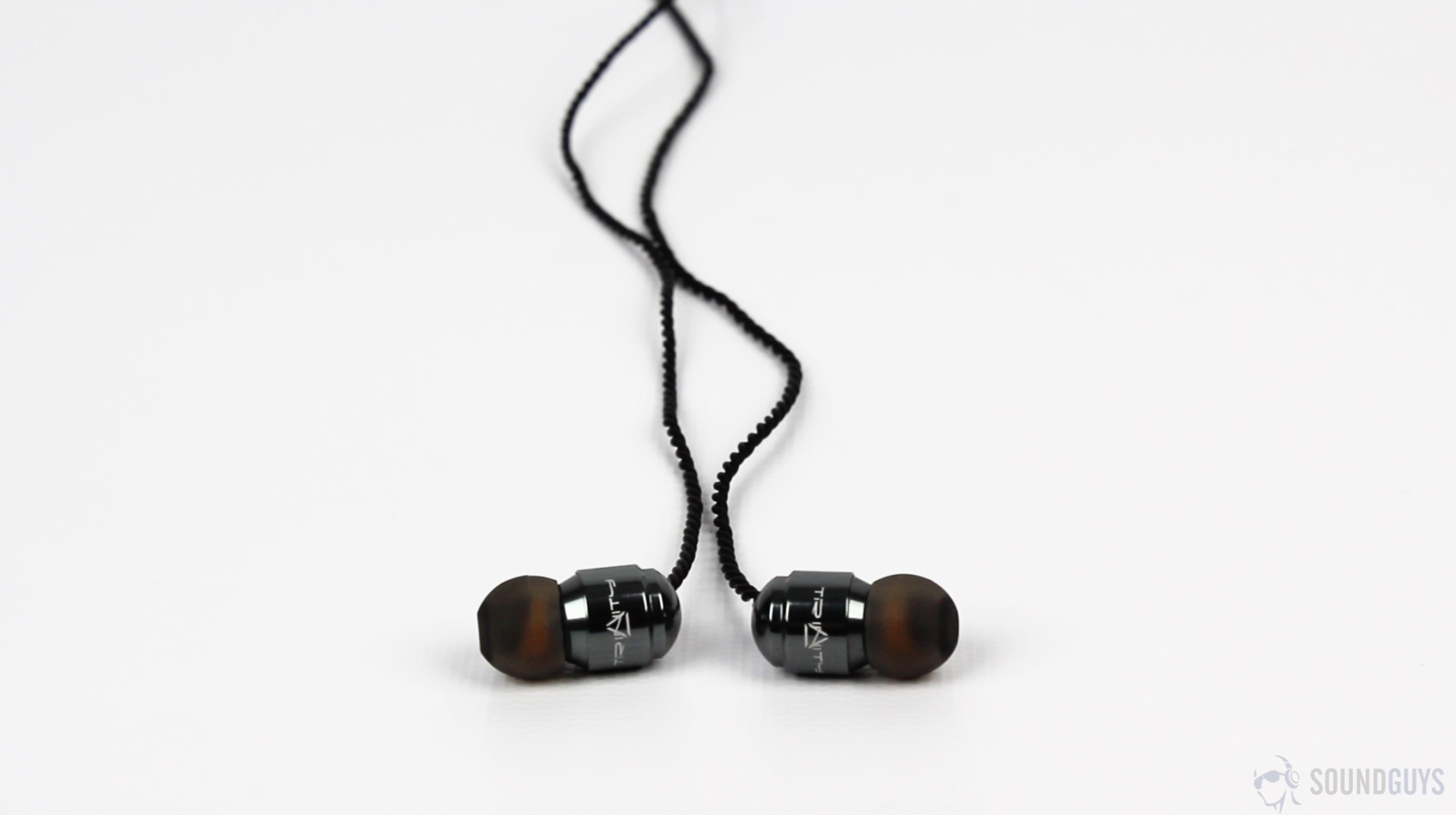 The bottom line
If sound quality is your main concern and you don't want to spend a ton of money, the Deltas a great pair of headphones for the price.
If sound quality is your main concern and you don't want to spend a ton of money, the Deltas a great pair of headphones for the price.
What we like
Good sound
Filters actually do work
What we don't like
Slightly harsh at high volume
Not the best soundstage
Rating Metric
Sound Quality
8.8
Bass
9.2
Midrange
8.5
Highs
8.7
Durability / Build Quality
8.6
Value
9.0
Design
8.8
Portability
9.2
Trinity Audio is a British audio company that smashed their Kickstarter goal back in April for three pairs of in-ears. The one that we got the chance to review were the Deltas. These are in-ears that have three interchangeable filters that allow you to fine tune the sound to your liking. These aren't the first pair of headphones we've seen to do that, the other being the RHA-T20. But for almost $100 less are the Delta in-ears a worthy alternative?
What's in the box?
In the box you'll get a handy hardshell carrying case, the headphones, a slew of ear tips, a shirt clip, 90 degree adapter, and the information booklet. You also get a small metallic tube. At first I was confused as to what the tube was but opening it forced me to say " well duh" when two more filters spilled out (more on these later).
Build Quality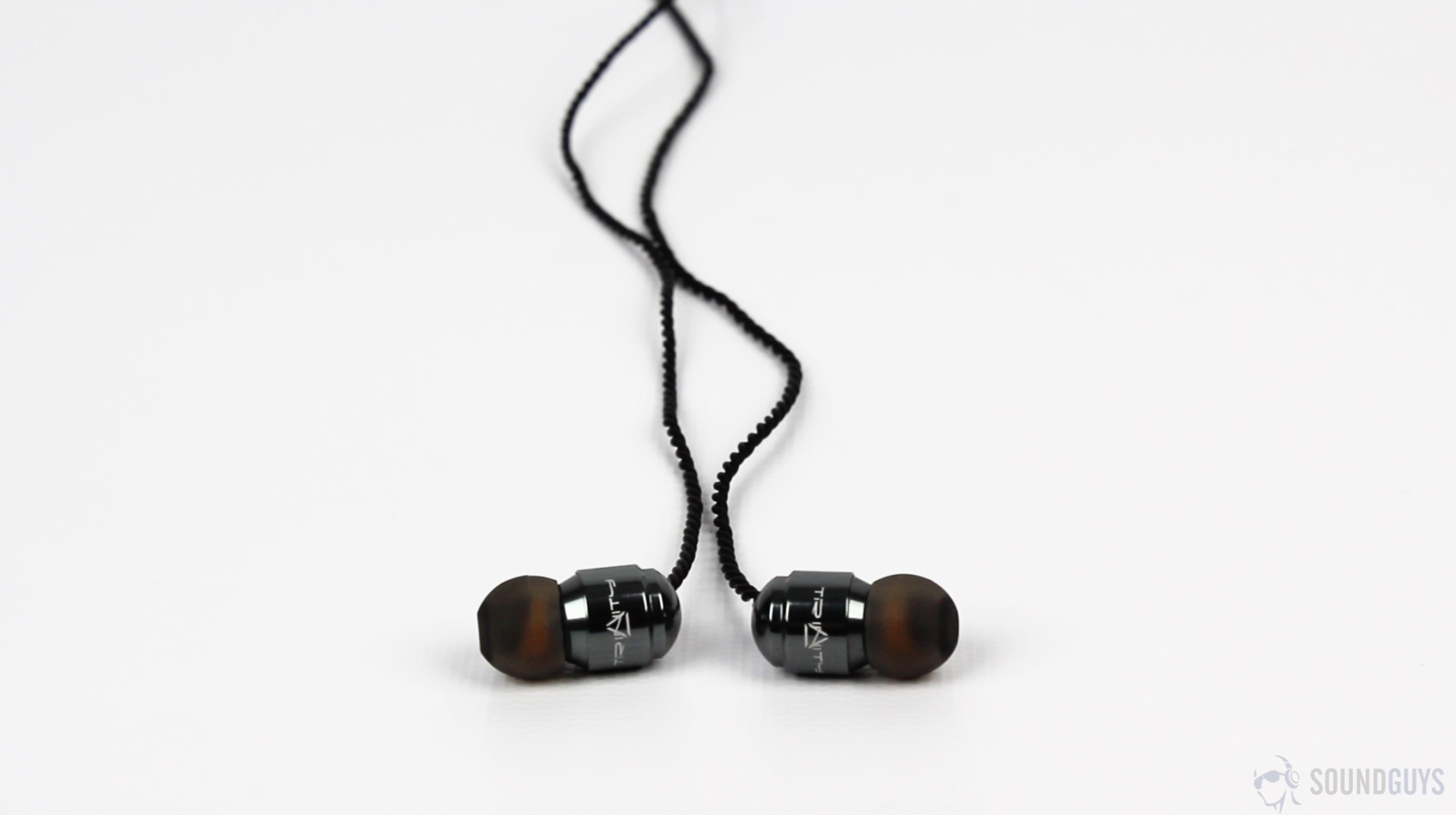 Confession time: I'm terrible with earbuds. Every pair of 'buds I've ever owned has met its untimely end due to various levels of carelessness. So needless to say I was a little nervous when reviewing the Deltas but I was determined not to give them any special treatment. Turns out my worries weren't necessary since Trinity Audio did a good job at making sure these will last you a long time. The casing for the earbuds are made of aluminum and the 3.5mm jack is plated with 24ct gold. It also has a small spring wrapped around the end of the cable to provide relief against strain that would normally cause wires to fray.
The audio cable is made of a braided plastic that not only makes them really lightweight but also seems to be very flexible and malleable, again minimizing fraying of the all-important internal wires. I was able to roll and wrap them up without feeling like they were being stressed in any way. Besides, the braided look just makes them look really sleek and I'm not the only one who thought so. When I first took them out of the case my sister was with me and said, "Ooooo what are those?".
Connectivity
These were made to be used with low powered device such as smartphones and portable MP3 players, so the only way to connect is through a standard 3.5mm headphone jack. Of course you can also plug them into an audio interface like I did for some of my testing, but you'll need an adapter since one isn't included.
These were designed purely for enjoying music, so if you're the type of person that needs an in-line mic to take phone calls you might need to look elsewhere.
Sound Quality
The Delta earbuds by Trinity Audio come with three interchangeable filters that allow you to fine tune the sound depending on what kind of listening experience you want. One of the filters is simply called "Fun" and gives a boost to the low end so all of you bassheads out there won't have to worry. I was expecting these to give a slight boost, but I was not prepared for how well they worked. The difference was immediate and— dare I say it— way more fun.
The majority of the testing was done on the next more neutral filter, but I found myself coming back to these a lot after my testing done. The second filter is called "Smooth" which tends to have a more flat and neutral sound that I found was excellent when listening to pretty much any genre I could throw at them. The last filter is called "Vivid" and adds a boost to the treble should you prefer it and I found that these did well when listening to Jazz or songs with a lot of cymbal action going on.
For a pair of earbuds, the lows surprised me. They're nice and tight and even though it sometimes bleeds into the lower mids when you have the "Fun" filter in, the neutral "Smooth" filter I did most of my testing with showed no such problems.
In songs like 'River' by Ibeyi that have a strong bass pretty much throughout the entire song, I was able to enjoy the low end thoroughly and my eyes only shook a little bit. It's worth clarifying again that this was with the neutral filter so if you have the filter that boosts the bass then you should definitely expect your eyes to shake a way more, but you'll probably like it anyway.
The mids were both good and bad in my opinion. Songs with vocals that were in a similar range to some of the background instruments suffered a little bit in terms of being able to focus in on certain elements. For example in 'Hard To Explain' by The Strokes, the vocals of Julian Casablancas are pretty much laid right on top of the gritty guitar which make them a little hard to distinguish even with the best of headphones. Though the Deltas gave a valiant effort, they weren't the best in this situation. That said, I have absolutely no complaints with acoustic songs that have less going on. I jammed out to Jason Mraz for way too long while wearing these.
It could be that these in-ears just get pretty damn loud (so much so that I had volume at only about 75%), but the highs did seem to get a little harsh. It wasn't enough to be a nuisance or even noticeable at lower volumes, but once you up the volume it becomes apparent.
In 'Shooting Stars' by Bag Raiders, it's almost impossible to enjoy the whole song on max volume and I had to lower the volume in order to comfortably listen to the song. That said, this isn't a problem at all as long as you're smart about it and don't blast your ears off.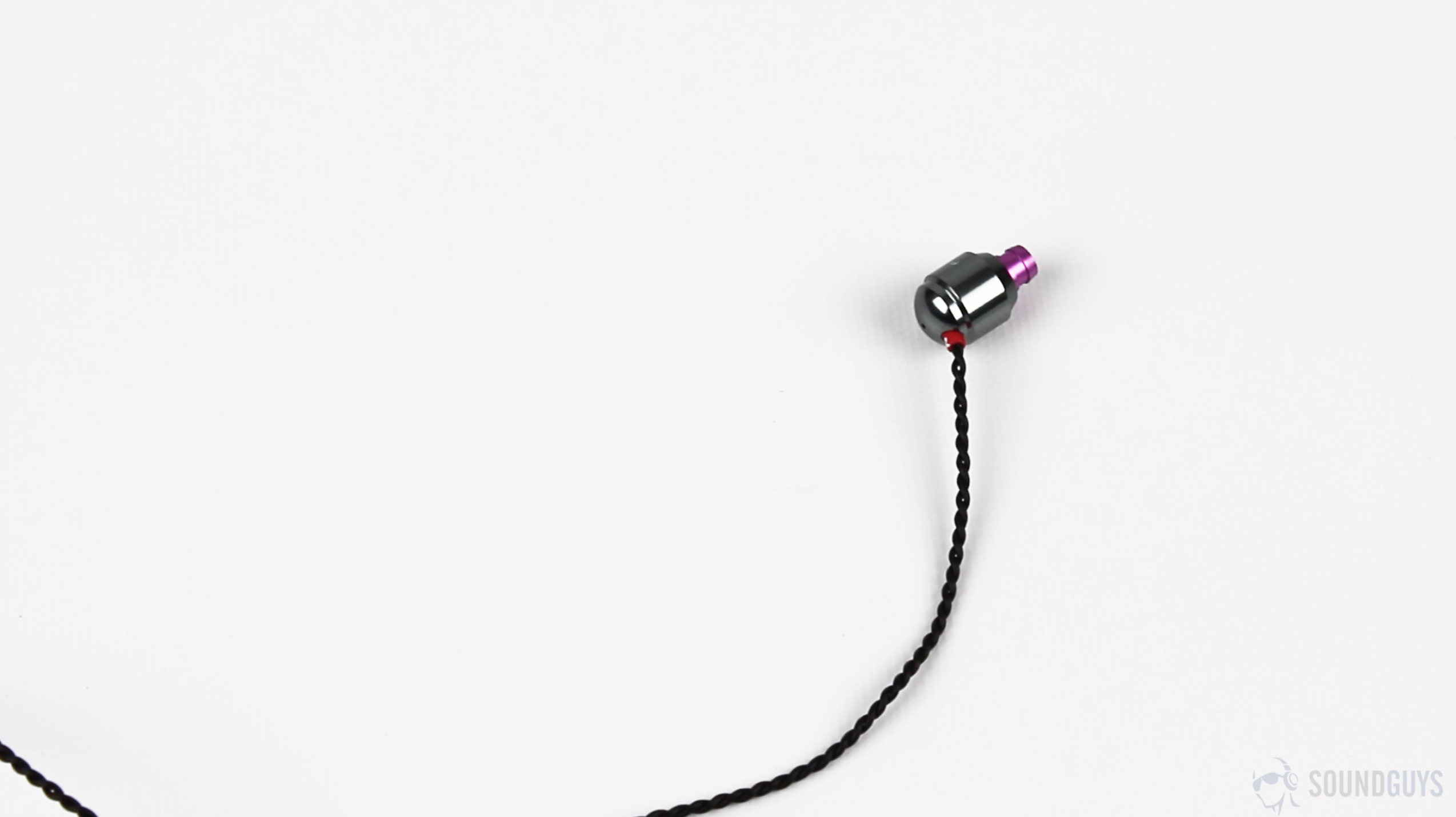 One area that I found to be lacking was soundstage. Just to be clear, I wasn't expecting much to begin with since these are in-ears but I was still a little annoyed at how cramped some songs sounded.
Conclusion
In the end, Trinity Audio definitely impressed me with the Deltas. They might not sound better than the RHA-T20s in some aspects, but for almost $100 less Trinity audio really delivered on good sound for less money. The Kickstarter supporters will find these a steal at the discounted prices they got it for while in the fundraising stage, and if you have to get them at the full retail price of £90 (or about $140) we doubt you'll be disappointed.